It's December and time to announce my White Arrows Home Reading 3 Book Club picks- My Wait Time Book, My Quiet Time Book and My Because I Love to Read Book.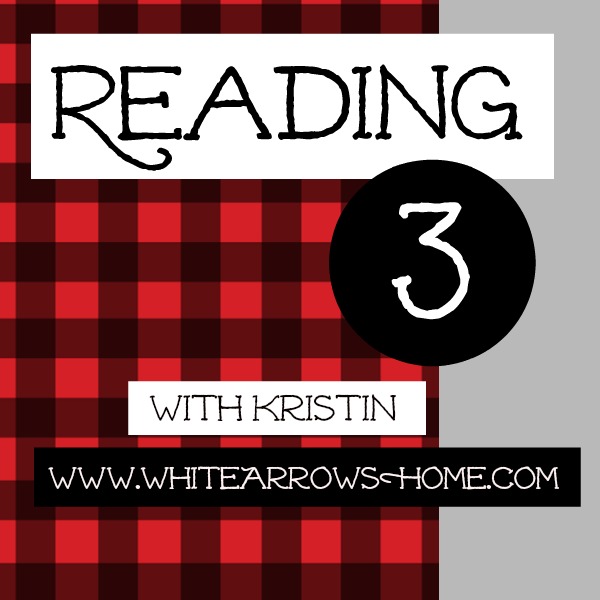 (Affiliate Links are shared for your convenience, read my full disclosure here.)
What amazing books we read in November! I hope you have a chance to join in my Instagram Live discussions. It will be so fun to talk books and hang out together!
If you are just joining in, December is the perfect month to start. I have chosen some books that look amazing!
Quiet Time Read

Because of Bethlehem by Max Lucado
"Let's turn on the lamp, curl up in a comfortable spot, and look into the odd, wonderful story of Bethlehem. Max has found a lifetime of hope. We will too." – Amazon
Just what we are all looking for over the Holidays. A way to find more meaning in the celebrations, a bit of quiet in the hustle and bustle and hope for our day to day life in the coming year. Each day I try to spend quiet time reading a chapter in a book that deepens my faith. For December, I have chosen Because of Bethlehem by Max Lucado. If you have never read one of Max's books, he is an amazing writer and I find so much in his books to apply to my own life.
Wait Time Read

Girl Wash Your Face by Rachel Hollis
I keep a book in my car or purse ready for all the times I am sitting and waiting at appointments or for my kids to be done at a practices. It's typically a book that I can easily pick up and put down and get right back into. Usually it is a book for personal or professional growth. This book is one that I've heard recommended so often and figured it was time to give it a read.
"Rachel exposes the twenty lies and misconceptions that too often hold us back from living joyfully and productively, lies we've told ourselves so often we don't even hear them anymore." – Amazon
Just Because I Love to Read

Winter Solstice by Elin Hilderbrand
"It's been too long since the entire Quinn family has been able to celebrate the holidays under the same roof, but that's about to change…A celebration of everything we love–and some of the things we endure–about the holidays," – Amazon
An easy Holiday read by an author who draws you into can't put down stories and endearing characters seemed the perfect choice for this December!
I hope you will read with me. Choose one, two or all three! Whatever works or interests you! Then follow me on Instagram where I will do LIVE book talks about each book.
Join Me as I share more inspiration with you each day on:
Instagram ~ Pinterest ~ Twitter ~ Facebook


Read With Me
(Affiliate Links are shared for your convenience, read my full disclosure here.)