I hope you are in the Holiday Spirit and enjoying the season! Welcome to another week of Share Your Style! Before I turn it over to my cohost Meredith let me update you on my Holiday fun! I have been busy decorating a home for a Tour of Homes in our community, our family's two businesses, and our house. I think I am permanently covered in flocking and glitter! LOL! Below are a few links for a few of my recent posts sharing these adventures!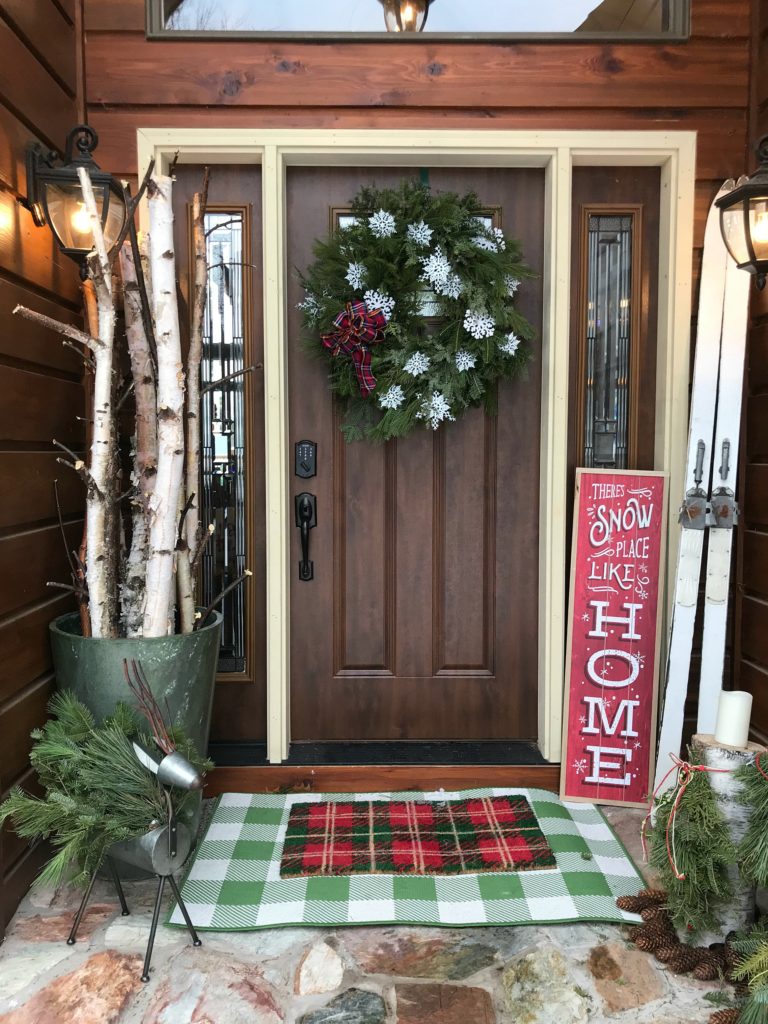 Now over to Meredith.
Welcome to week #186 of
Share Your Style!
This week, Meredith from
Southbound Blog
is your host.

Hi everyone! I' so excited to be hosting this week! The Christmas
season is one of my favourite times of the year, and since it's the
first week of December.. no one can tell me anymore that it's too early
to start kicking off the season! Truthfully, it's never too early – and
my decor starts going up early November 🙂
Before we get started, I want to encourage you to pay these talented bloggers a visit:

I'm sure I can speak for all of us when I say we would love for you to follow us on our blogs and social media. It's a great way to keep up with the latest and get to know us.
To get started with the holiday theme I'm going with this week, here's a recent project I shared of a super simple, DIY Glitter Believe sign that was made with NO POWER TOOLS!

 Thank you to everyone who links up with us each week – I absolutely love getting to sit down with a cup of coffee and look through all of the amazing projects that are shared with us. And now, onto my favourite posts from last week!

I absolutely love this
Christmas Fireplace
display from
Dining Delight
! I almost went with a red buffalo check theme for my decor this year, but ended up going the complete opposite direction with white + rose gold, so I'm obsessed with how this one turned out! I think this will be my theme for next year.
How adorable is this Driftwood Christmas Tree from Five Minutes for Mom? I love adding natural elements into decor and can't get enough of the coastal look! It's a bonus that this is a SUPER SIMPLE craft to make!
I find that one of the easiest gifts to buy or make is a selection of hot chocolate! Not everyone likes tea or coffee, but I don't think I've ever met anyone who could turn down a nice cup of hot chocolate! I really want to make some of these Mason Jar Hot Chocolate sets for gift exchanges! Thank you to Walking on Sunshine for sharing.
How cute are these Chocolate Covered Marshmallow Reindeer?! They look so adorable AND delicious! I think they'd also be delicious when made with peanut butter balls for the heads, if you're not a huge fan of marshmallows. Thank you Suburban Simplicity for sharing!
I sense a bit of a food theme (on top of the Christmas theme!) this week – but these boozy holiday truffles from Play Dates to Parties sound delicious. You know how great truffles are to begin with.. and boozy ones?? Sign me up!
Congratulations to our featured bloggers, and thank you again for linking up with us! Please be sure and grab our Share Your Style button and share it on your blog.

We would really appreciate it if you would provide a link back to our party from your blog post.
Please, don't pin from images or thumbnails in this post. Click on the link and pin from the original source.
Please, no repeats for one year!