I am so excited to be part of this tour hosted by Amber of Follow The Yellow Brick Home . She has gathered a group of amazing bloggers to share inspiration for your home decor this winter. Many people find this time period after Christmas hard to decorate, I'm honored to be part of this group giving you ideas to make it easy! See a full list with links at the bottom of this post.
(Affiliate Links are shared for your convenience, read my full disclosure here.)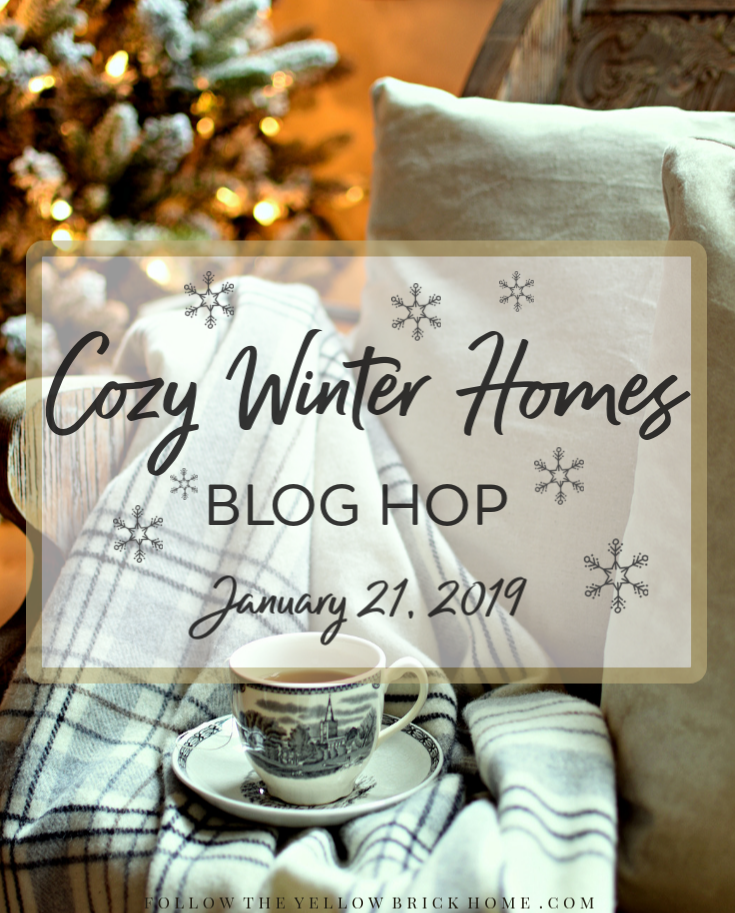 If you are coming over from Lora Bloomquist's post, weren't her ideas for decorating a vintage birdcagebeautiful?! She always leaves me in awe! I'm so glad you have come for a tour of our home in The Wisconsin Northwoods where winter is a BIG deal. We typically get around 60 inches of snow a winter and bitter cold temps. But we embrace the winter and enjoy its beauty and the fun activities it brings. You can see some of the fun we have in this post.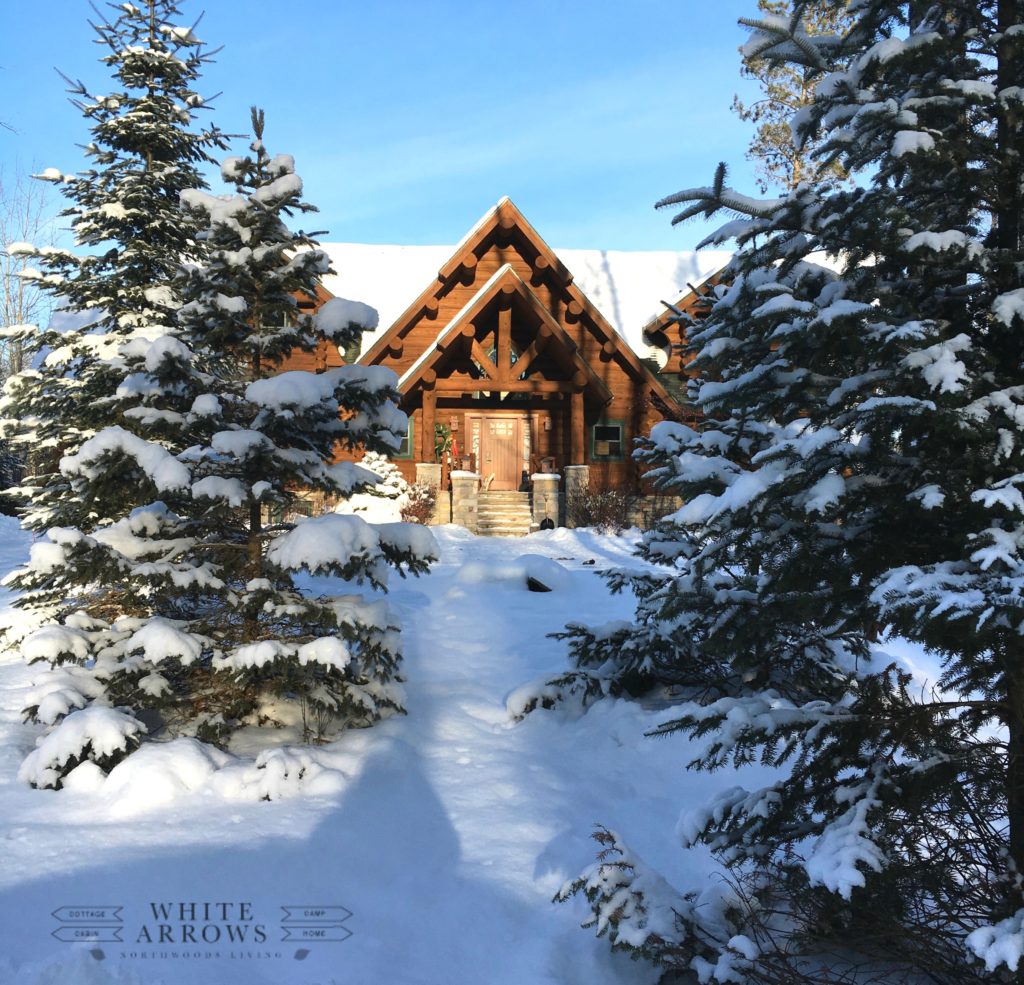 I decided this winter to go with an Apres Ski theme. A pair of vintage red skis were the starting point. These skis usually hang in our guest half bathroom. I took them off the wall and leaned them on the mantel.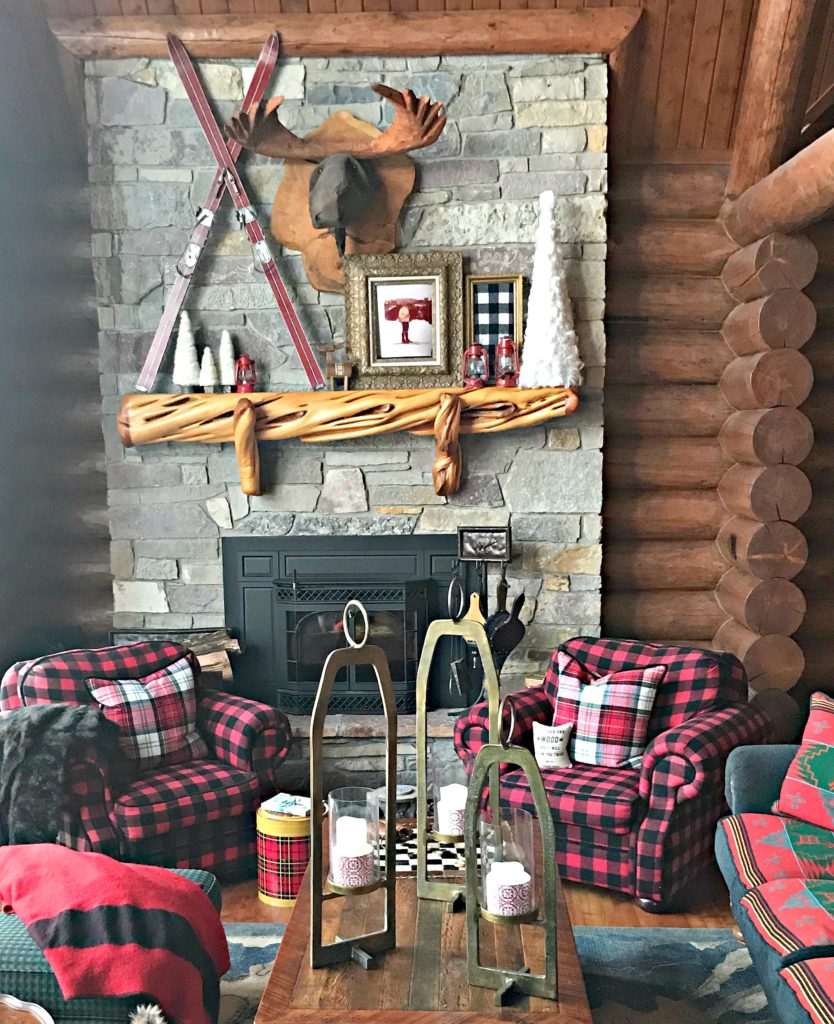 One of my favorite old photos is of my dad cross country skiing back in the late 60s. I took it to Walgreens, scanned it and had it blown up to put inside one of my vintage gold frames.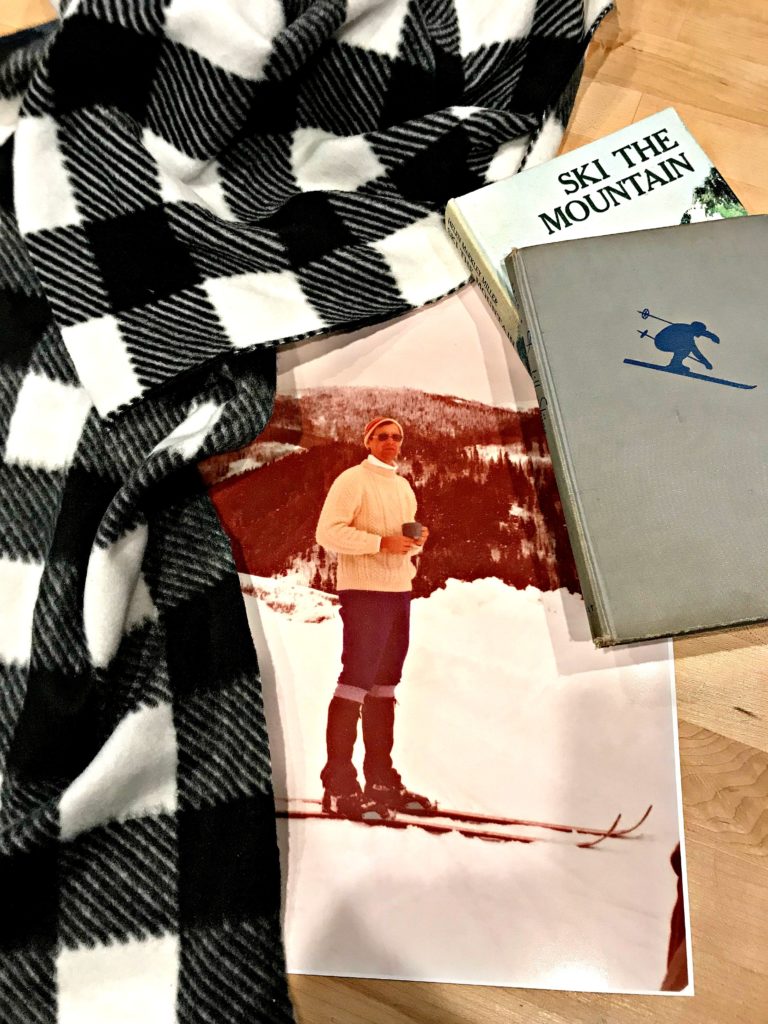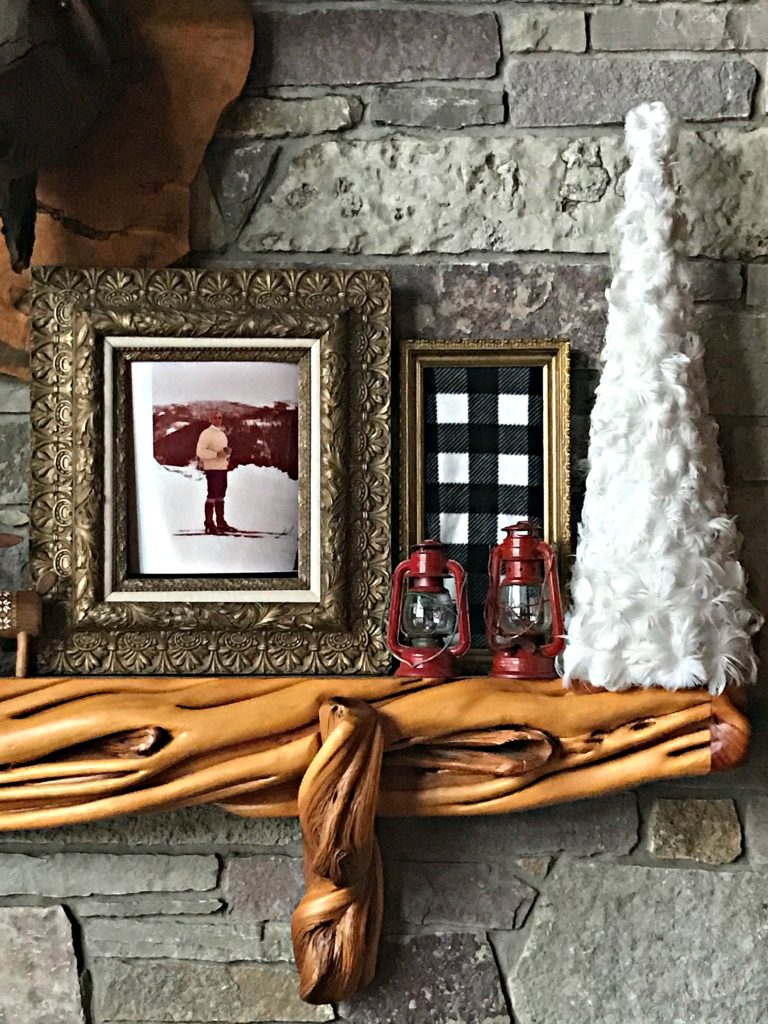 I went through my 12 year old daughter's fabric. (she loves to sew) and took some white and black buffalo plaid fabric and put it behind the frames. I love the mantel both ways, with the vintage photo or the fabric in the frame.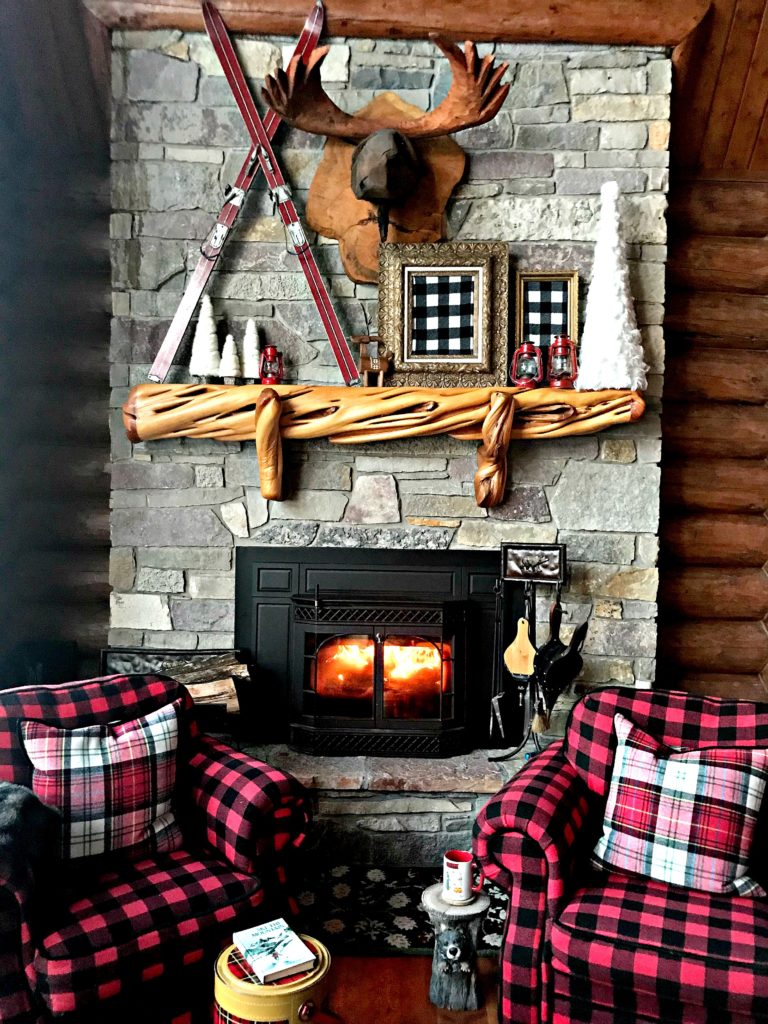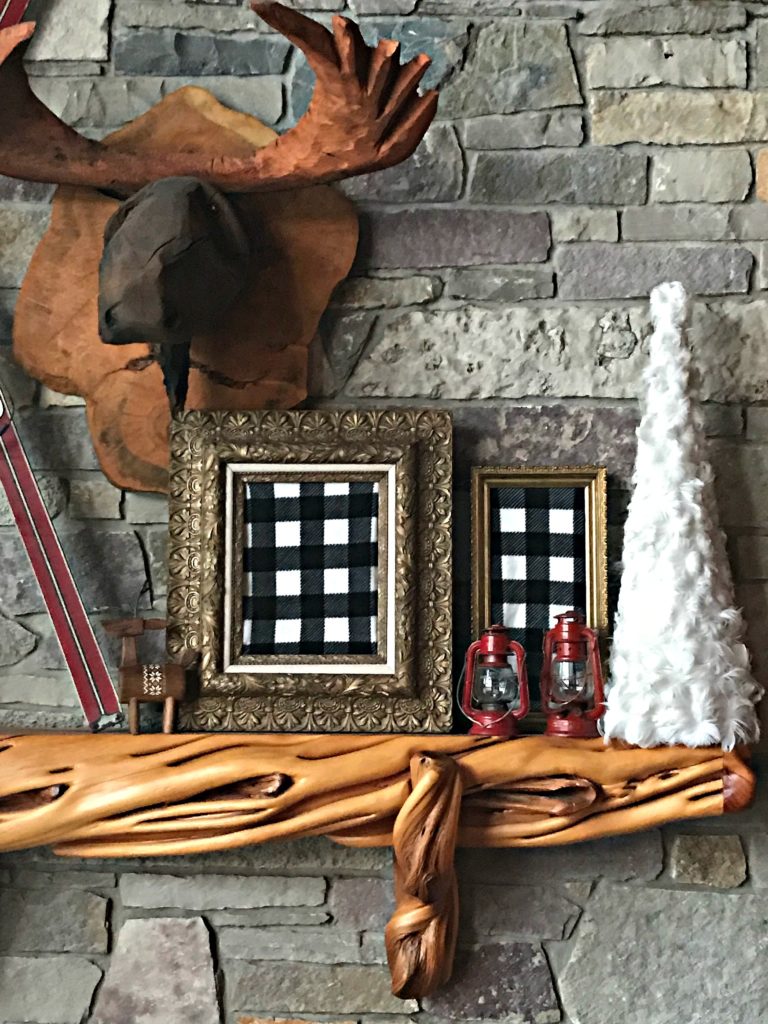 I also added a few vintage red lanterns.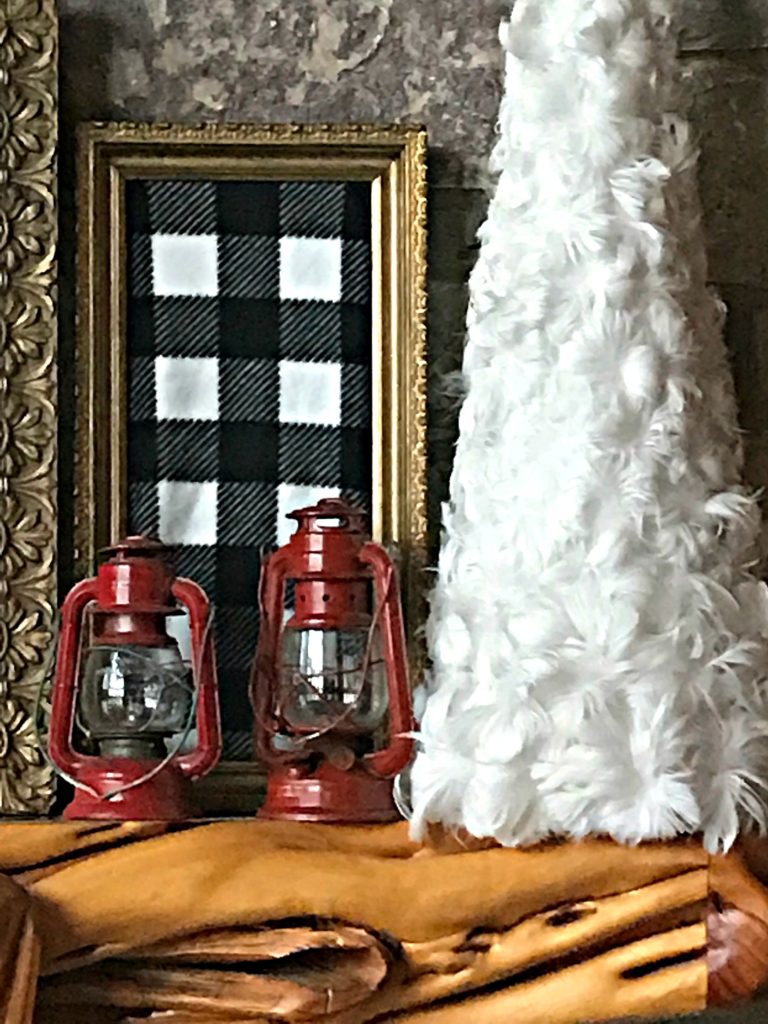 I moved our buffalo plaid chairs in front of the fireplace and threw some wool, red plaid Ralph Lauren pillows on them. I found these pillows at TJ Maxx. Our Minocqua pillow, the name of our town, is from Chandler 4 Corners.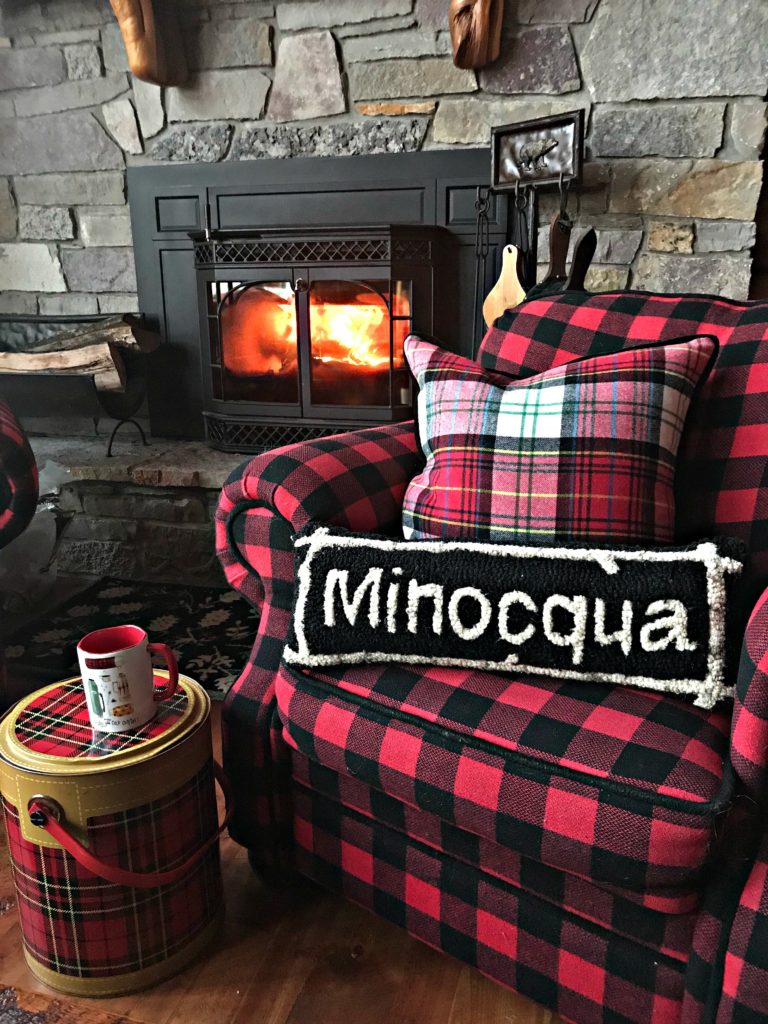 I fell in love with these brass candle holders I found at Roughing It In Style that have Fair Isle style ceramic candle holders inside the glass.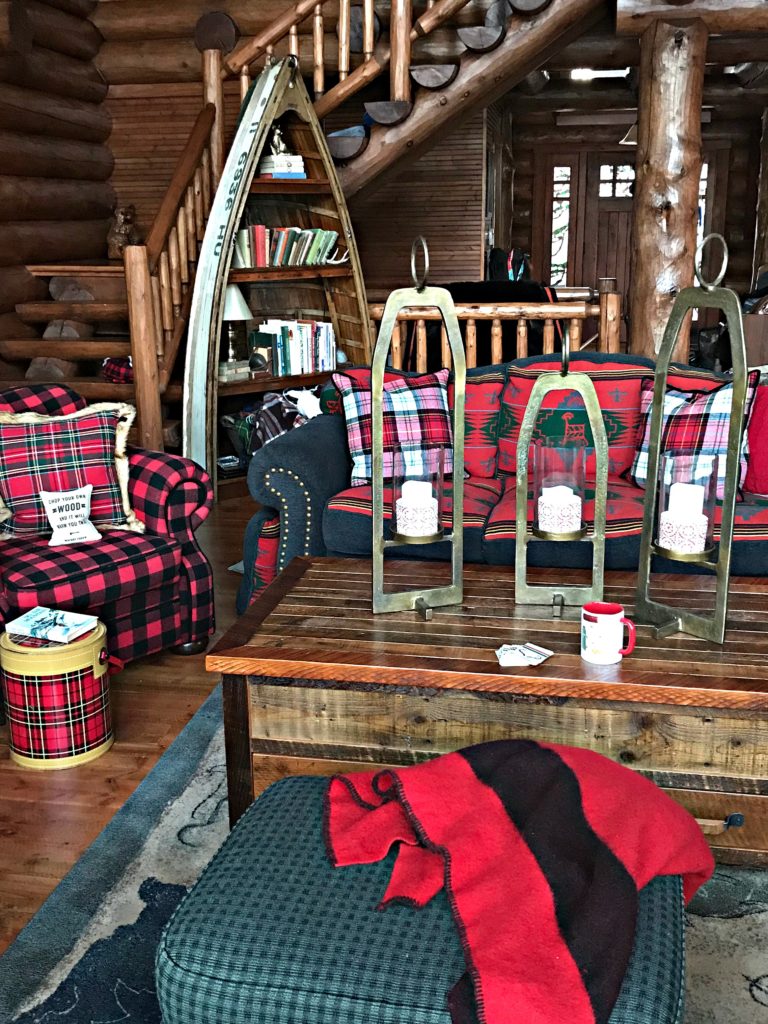 Using unique vintage pieces as end tables is one of my favorite decor tips. Plaid Scotch coolers work so well. I love collecting vintage books with outdoor titles too, so I pulled out some of my ski books to set around.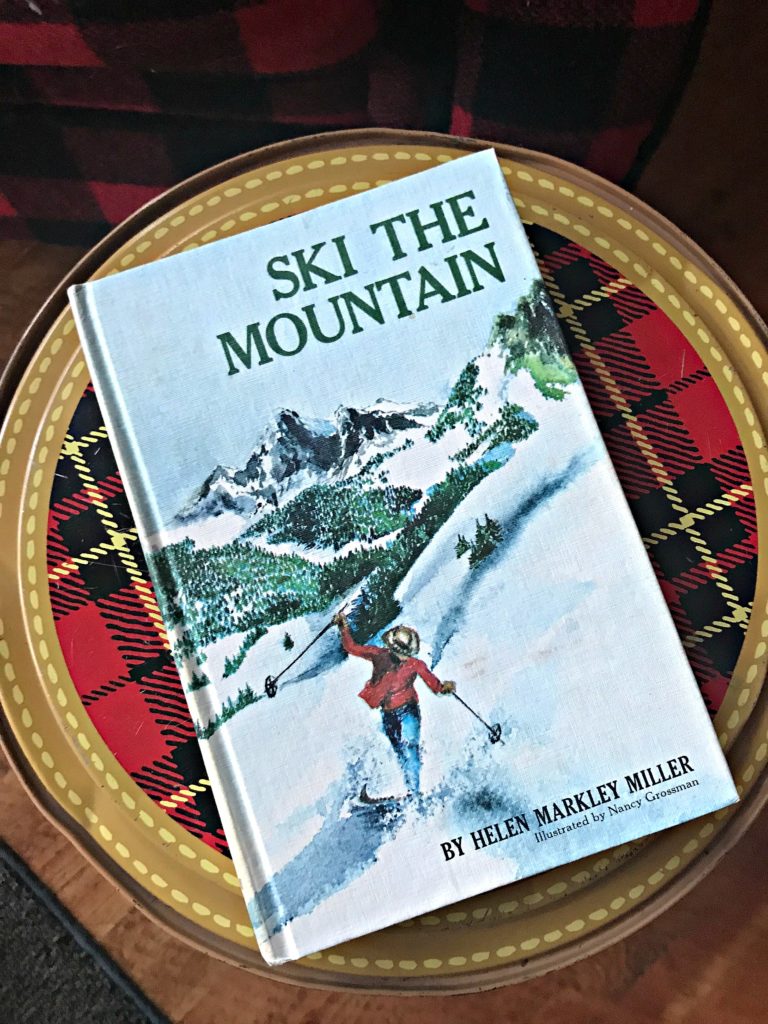 Pin This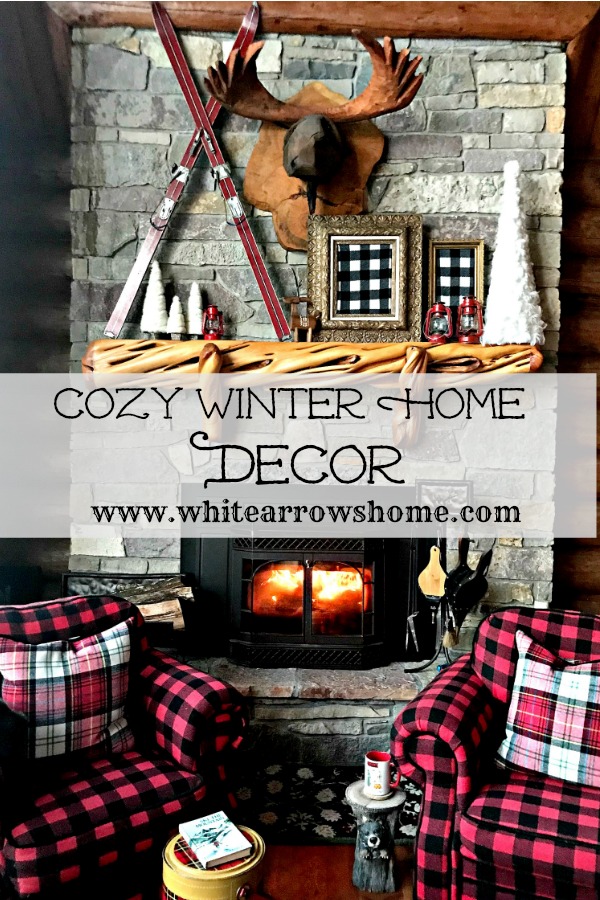 If you are following the tour in order, your next stop is at the gorgeous Thistle Key Lane . You will love her bedroom! See below for all participants and links. Thank you so much for taking time to visit! I'd love to have you continue to follow along! Click the box below to subscribe to my weekly newsletter and daily blog post updates.



(Affiliate Links are shared for your convenience, read my full disclosure here.)
Get the Look



I'll be excited to share more inspiration with you each day on:
Instagram ~ Pinterest ~ Twitter ~ Facebook




Follow The Yellow Brick Home | A Stroll Thru Life |Our Southern Home|Decor To Adore


MyThrift Store Addiction |The Red Painted Cottage |Rosemary and Thyme|Bluesky at Home


Blue Sky at Home |Belle Bleu Interiors |Virginia Sweet Pea |County Road 407


Lora Bloomquist | White Arrows Home |Thistle Key Lane |Decorate and More with Tip