One of the easiest ways to change up your decor and add some seasonal touches is by styling a decorative tray. You can keep a tray on your coffee table, entry table or even use it as a centerpiece in the dining room.
I'm excited to share my decorated tray as part of the Spring Festival Blog Hop organized by my talented friend Kendra of Joy In Our Home . If you are coming over from Follow The Yellow Brick Home don't you just love Amber's style! Her posts are so full of inspiration! You can find a full list of participants and links at the bottom of this post.
(Affiliate Links are shared for your convenience, read my full disclosure here.)


I started out with my favorite black alligator skin tray and set items on it that reminded me of spring: a rabbit, eggs, greenery and milk glass. When decorating a tray choose items of different heights. Use an odd number of items to keep balance.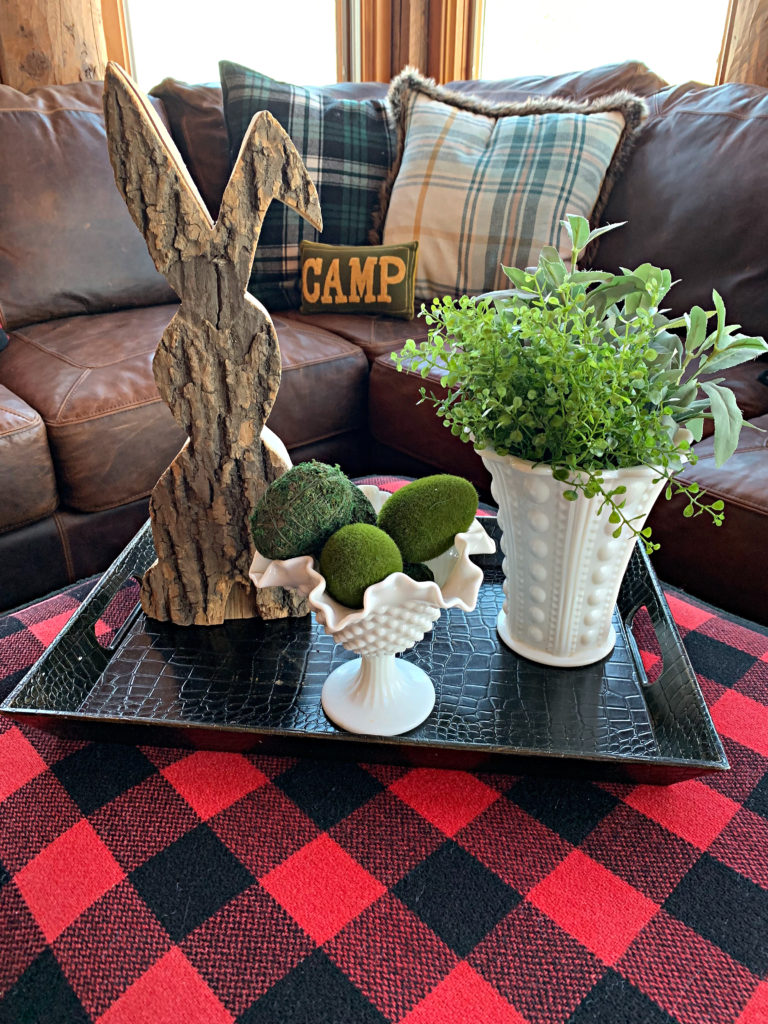 I tend to let the woods and water that surround our lake home inspire my decor. So as the snow melts and buds start to appear on trees the forest will also start to come alive with green.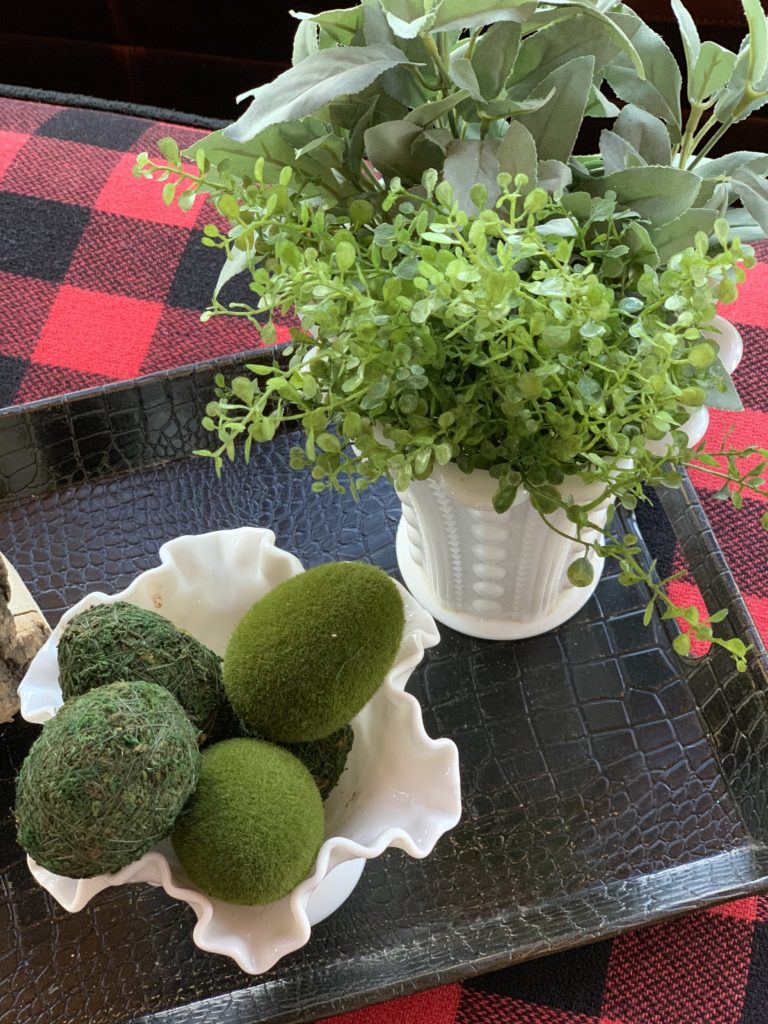 I love decorating with my milk glass collection all year, but especially in spring. It's one of the vintage items I recommend starting to collect. See the post I wrote about Top 10 Vintage Items to Collect for Under $10 here.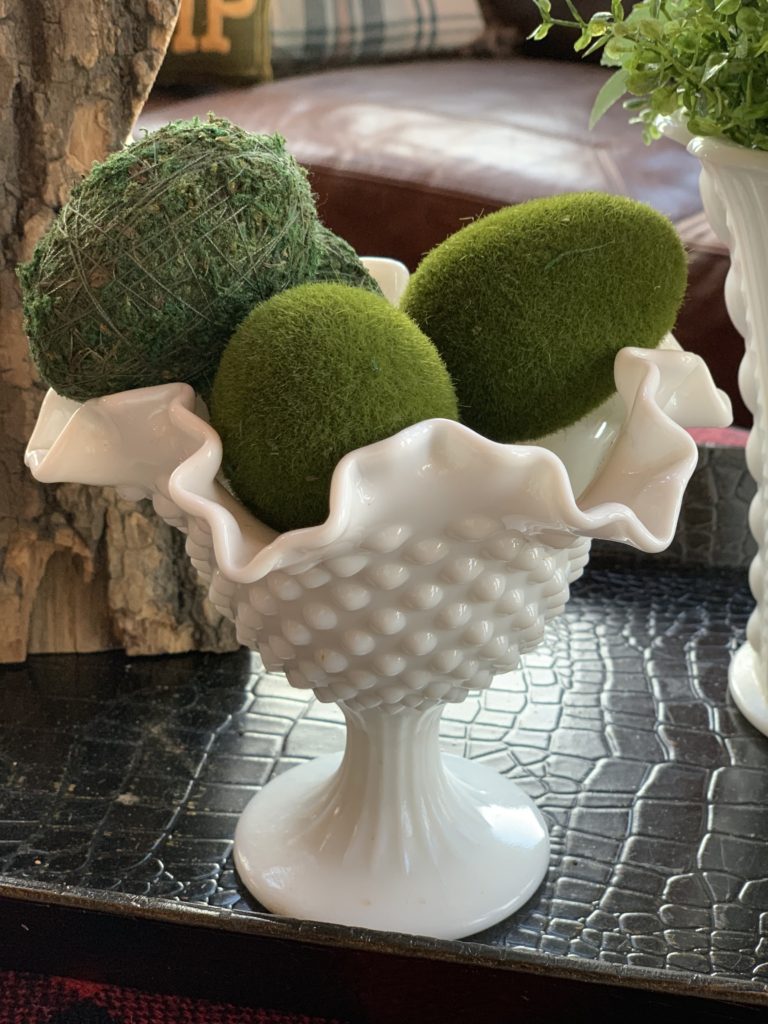 The path to our storage shed down by the lake is covered in bright green moss all summer just like these eggs I found at Hobby Lobby.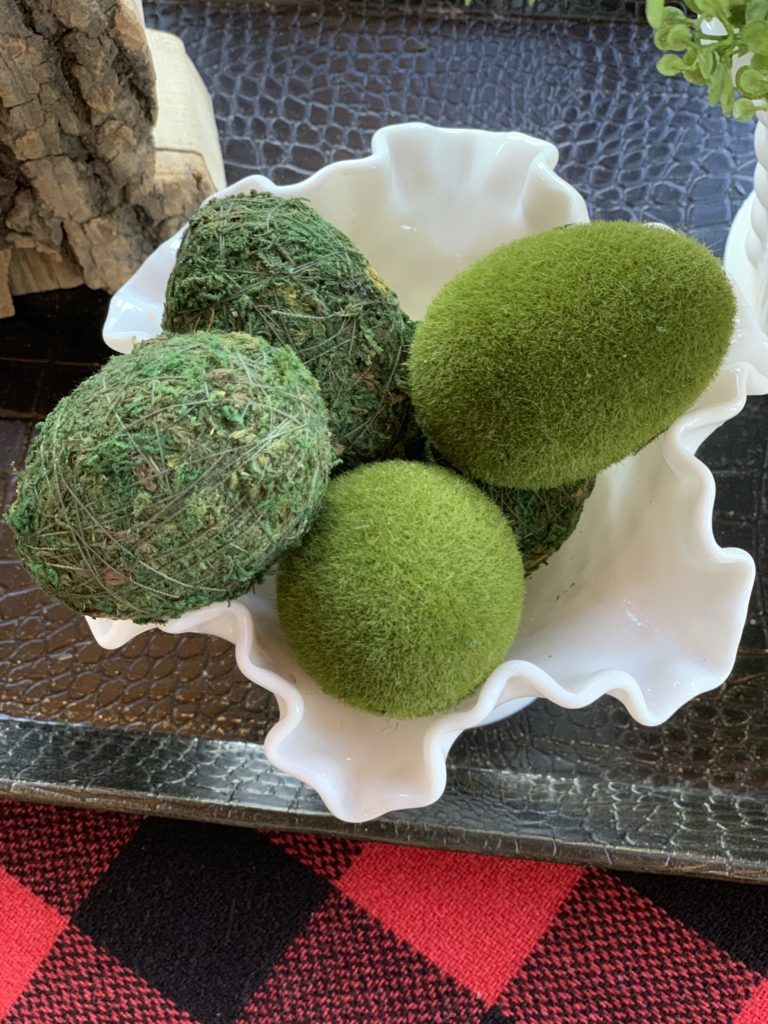 A few greenery sprays from Hobby Lobby fill a milk glass vase adding more texture and interest.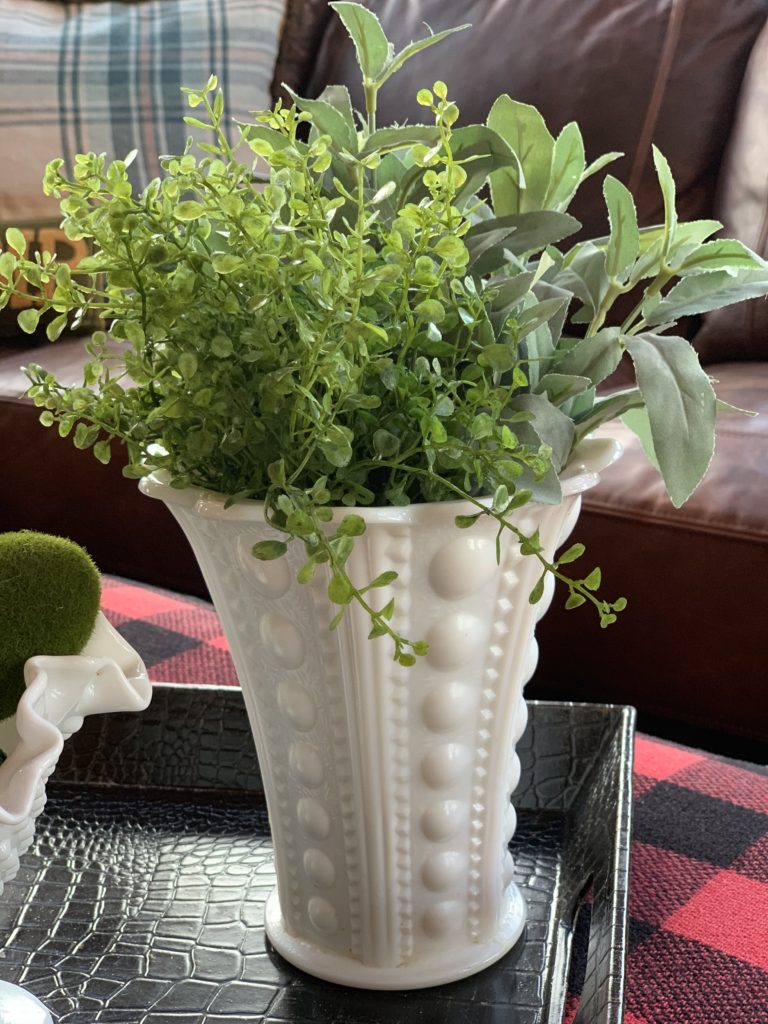 I found the wood bark rabbit at a local florist + gift shop, Trigs Floral. I found a similar one on line here.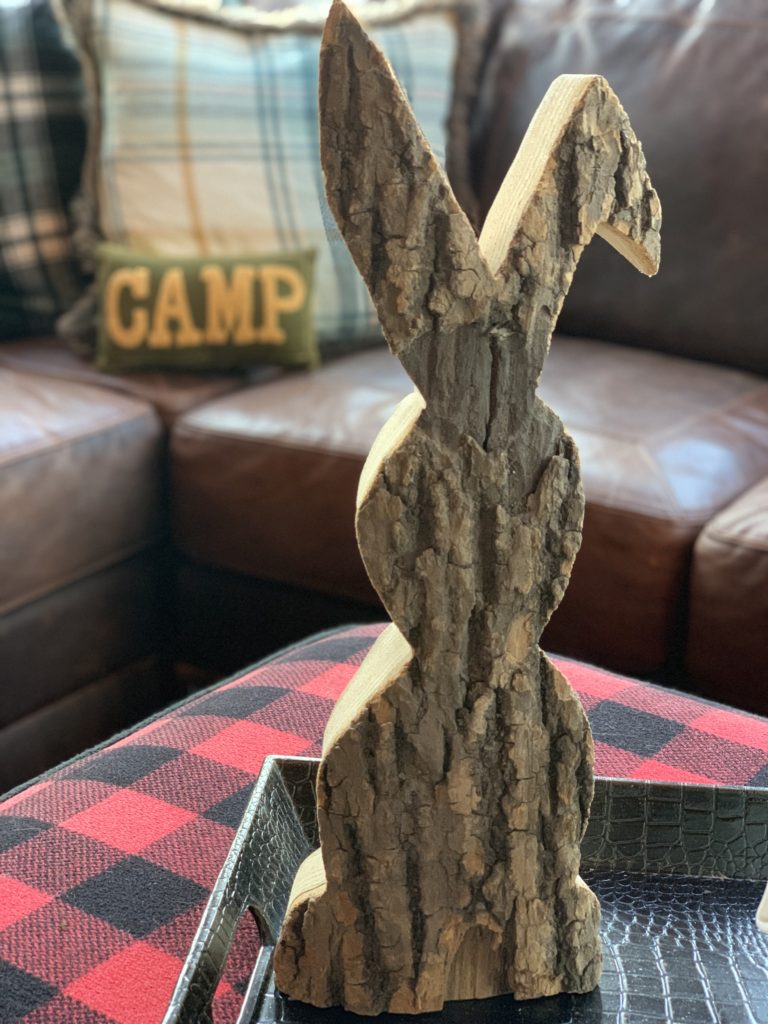 If you are following the tour in order, Worthing Court is up next. Suzy's blog was one of the first I ever followed and it is still a favorite! You will love it!
(Affiliate Links are shared for your convenience, read my full disclosure here.)
Get the Look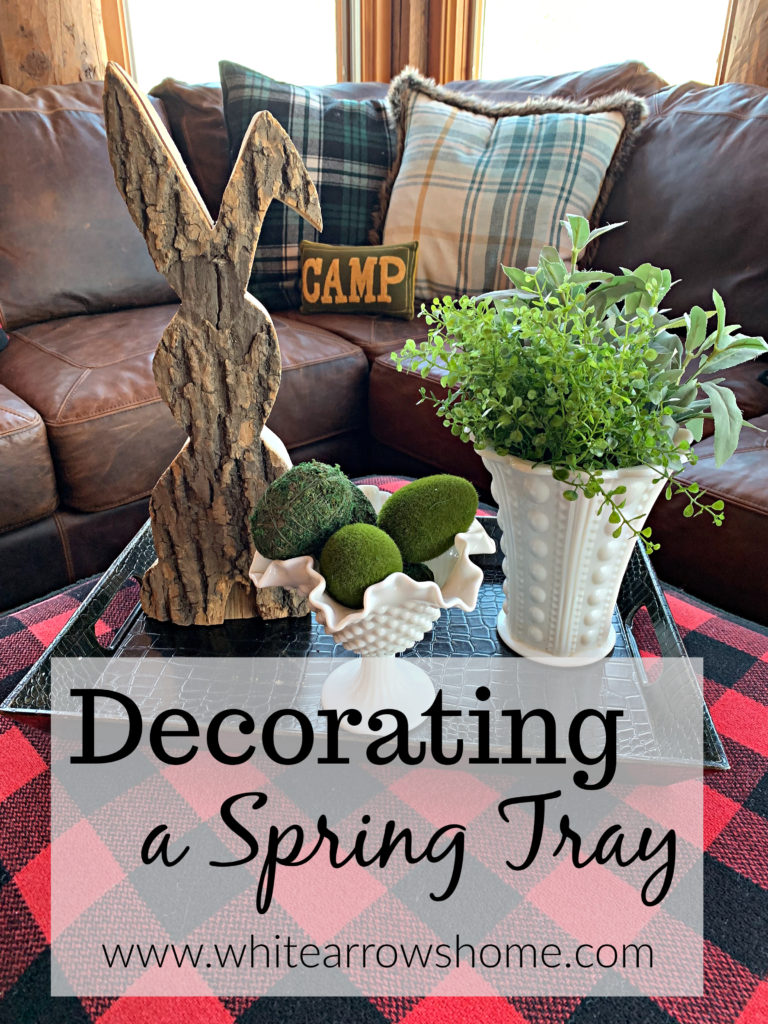 Join Me as I share more inspiration with you each day on:
Instagram ~ Pinterest ~ Twitter ~ Facebook




Follow the Tour



DIY's on Monday
Joy In Our Home | Timeless Creations | The Tattered Pew CityGirlmeetsFarmboy |Life on Kaydeross Creek
Vignettes on Tuesday

anderson + grant | Follow The Yellow Brick Home | White Arrows Home | Worthing Court | Camelot Art Creations
Front Porches on Wednesday

County Road 407 | Elizabeth Joan Designs |The Crowned Goat | 2 Bees In A Pod | Sanctuary Home Decor
Mantels on Thursday

DIY Beautify | The Painted Hinge | Making It In the Mountains Grey Birch Designs | The Homemaking Momma
Recipes on Friday

Love In My Oven | Noting Grace | Beyond the Butter Confessions of a Baking Queen | The Sugar Coated Cottage