A new outdoor shower curtain gets added to our patio to add privacy and style.
(Affiliate links are used for your convience. Read my full disclosure here.)
I'm excited to be joining several blogging friends today as I share our outdoor shower curtain. Tarah of Grandma's House DIY, Chas of Chas' Crazy Creations and Andrea of Design Morsels and Mary of Life at Bella Terra, host with me each month for a DIY Craft Blog Hop. There is a different theme every time and this month it's porches!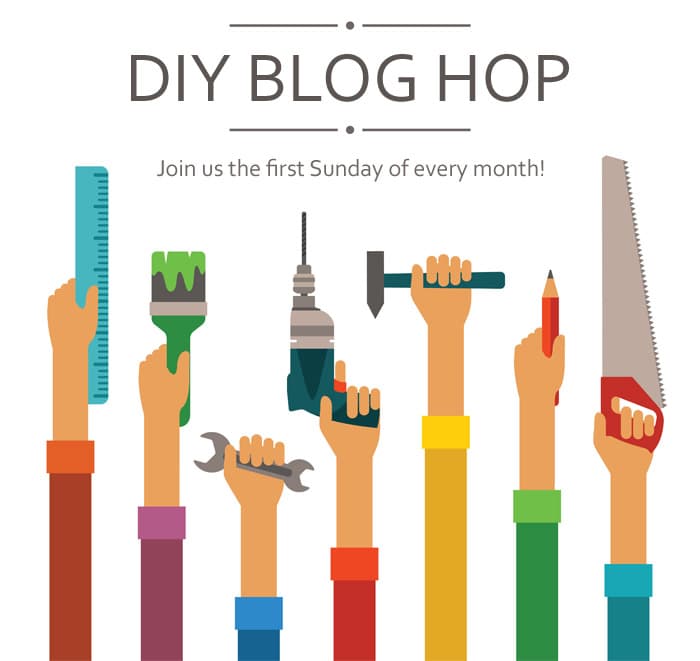 We'd love to have you join in with the link up at the bottom of the post. You can participate on the first Sunday of each month! Find more information here.
This month Tarah is sharing a DIY inexpensive upgrade for her deck with cable rails.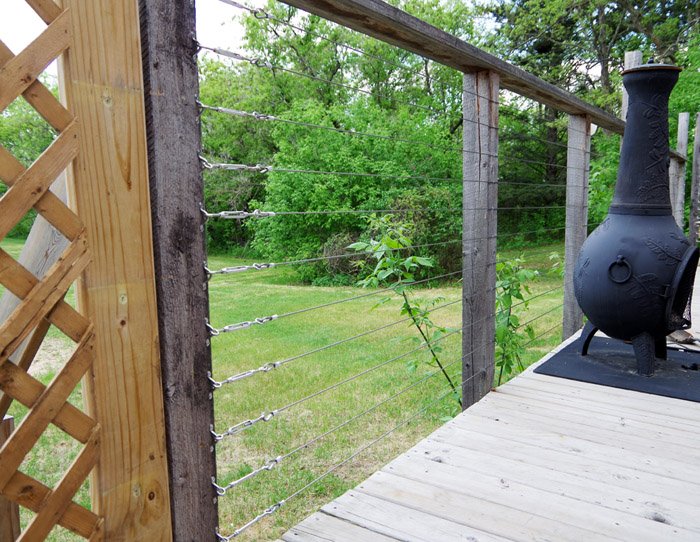 Chas is creating a solar chandelier.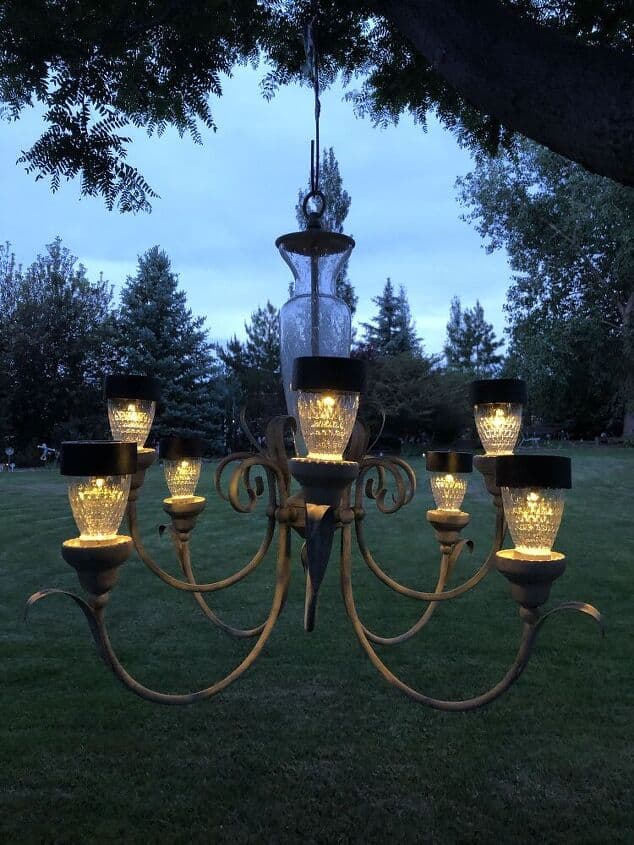 And Andrea has inspiration for easy porch planters.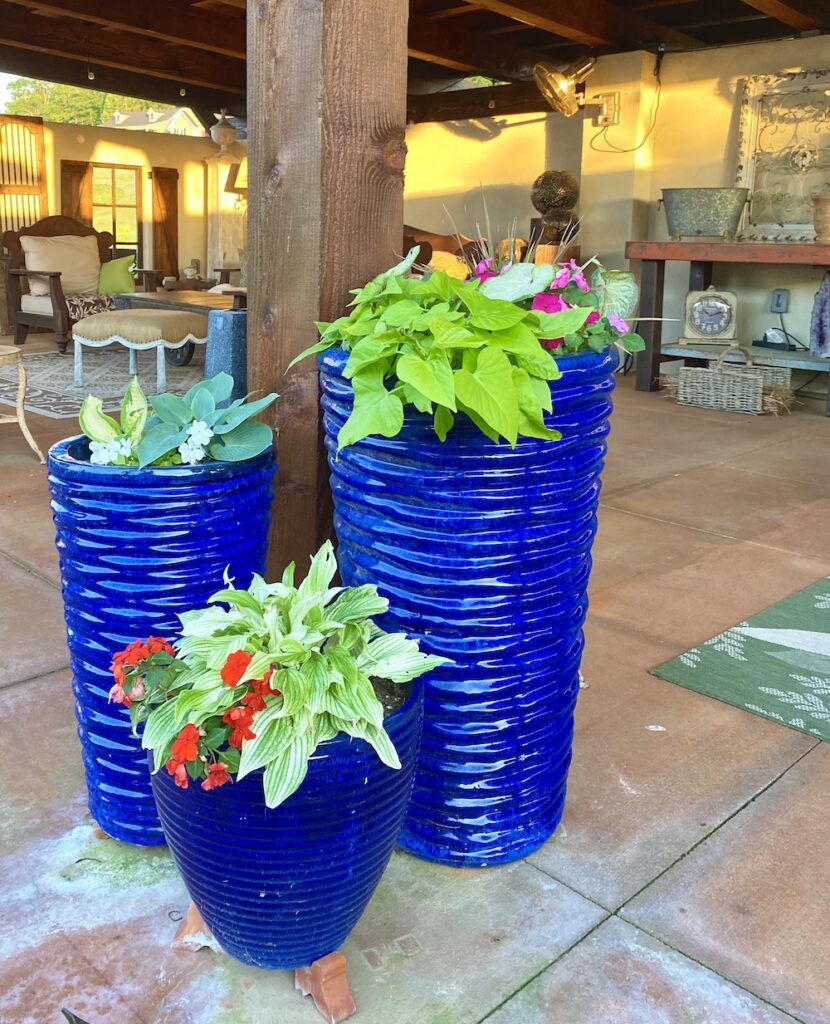 Mary's outdoor kitchen got an update with beautiful tile.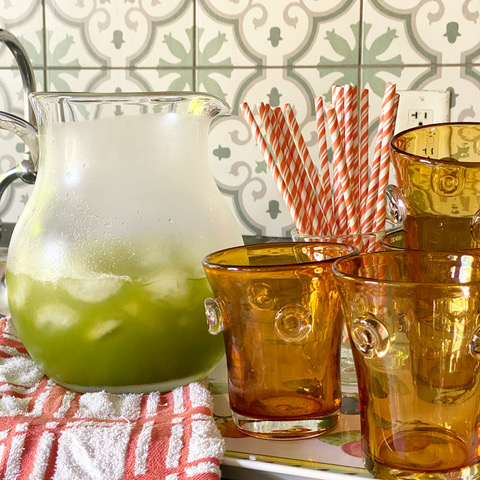 My Project- Outdoor Shower Curtain
We love our outdoor shower and use it often in the Summer. It gets used to rinse off after being in the lake or to rinse off muddy feet after running around barefoot.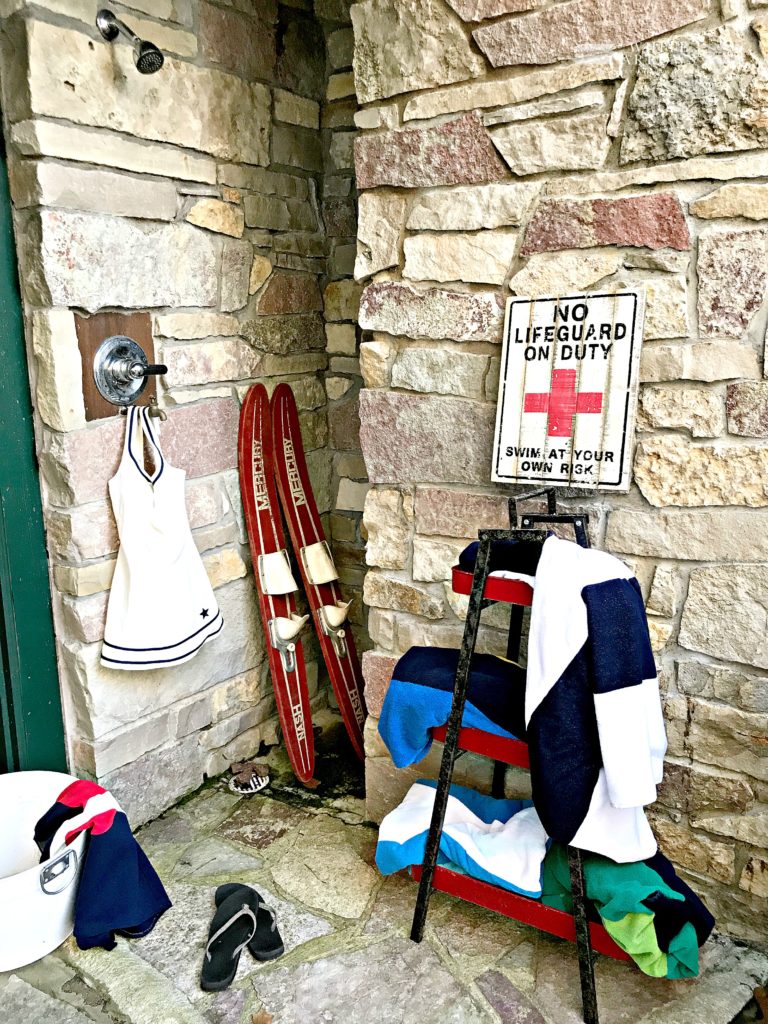 Last Summer, next to the shower, we hung up a vintage water ski with hooks on it. It works great for grabbing one as you come out of the house and head down to the lake or to keep a towel close while you shower.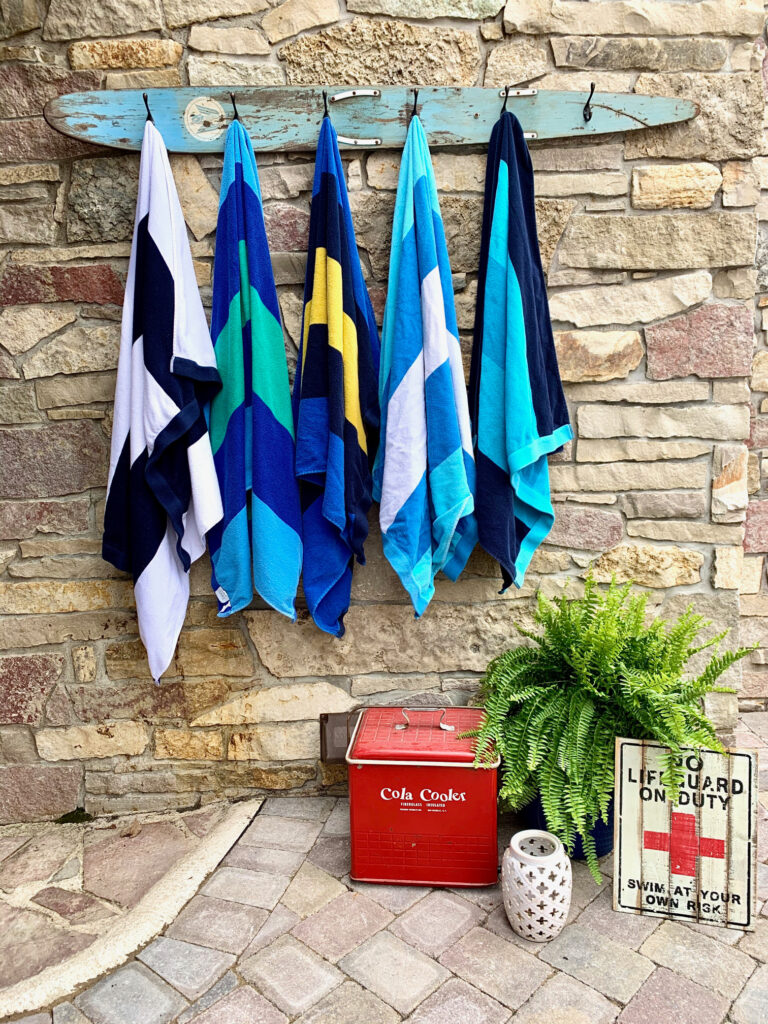 The shower is right on the corner of our patio where we entertain, eat and grill. We decided it might be a good idea to give the space a bit of privacy. I wrote this post about some of my inspiration and design plan.
The Supplies
I wanted to find a fabric that was nautical and timeless. It also needed to go with just about anything I did for decorating the patio. Madras was a perfect choice and I found it on sale at Hobby Lobby.

I ran through lots of ideas in my head for how to hang the curtain. Consulting my inspiration post, I got creative. The way to hang it needed to be easy, not damaging to our exterior and simple to take down in winter. Nautical rope and eye hooks came to mind.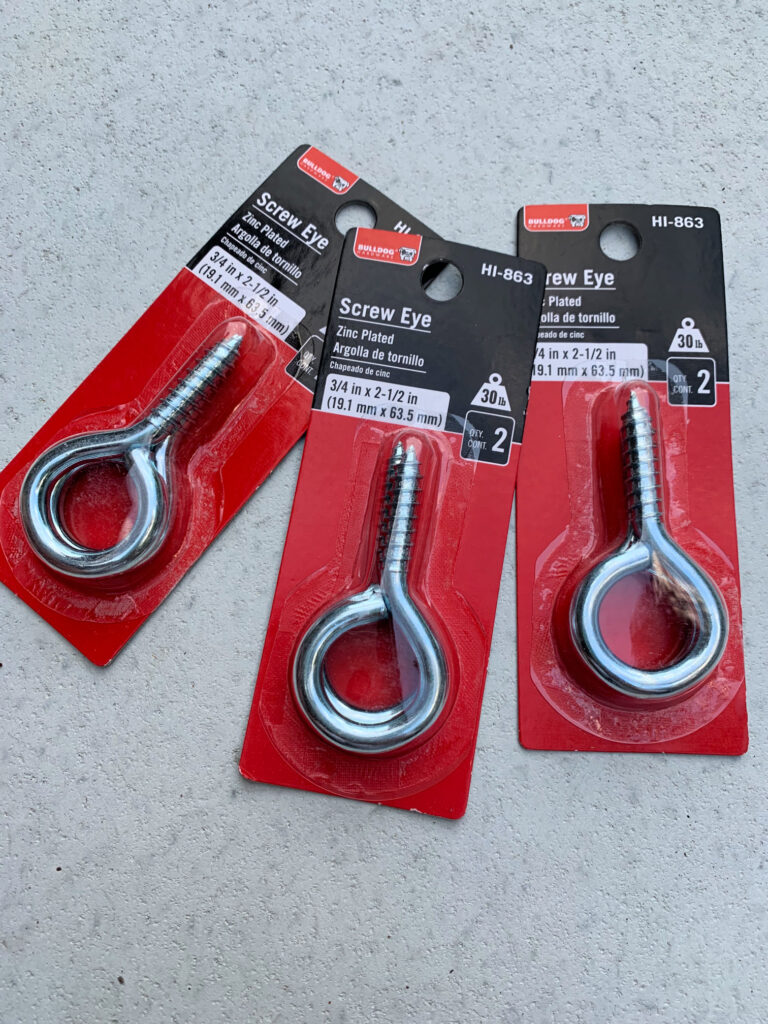 Hanging it Up
The outdoor shower is under a porch so it has a roof above it. Brian was able to drill a hole and screw in three eye hooks, one in each corner.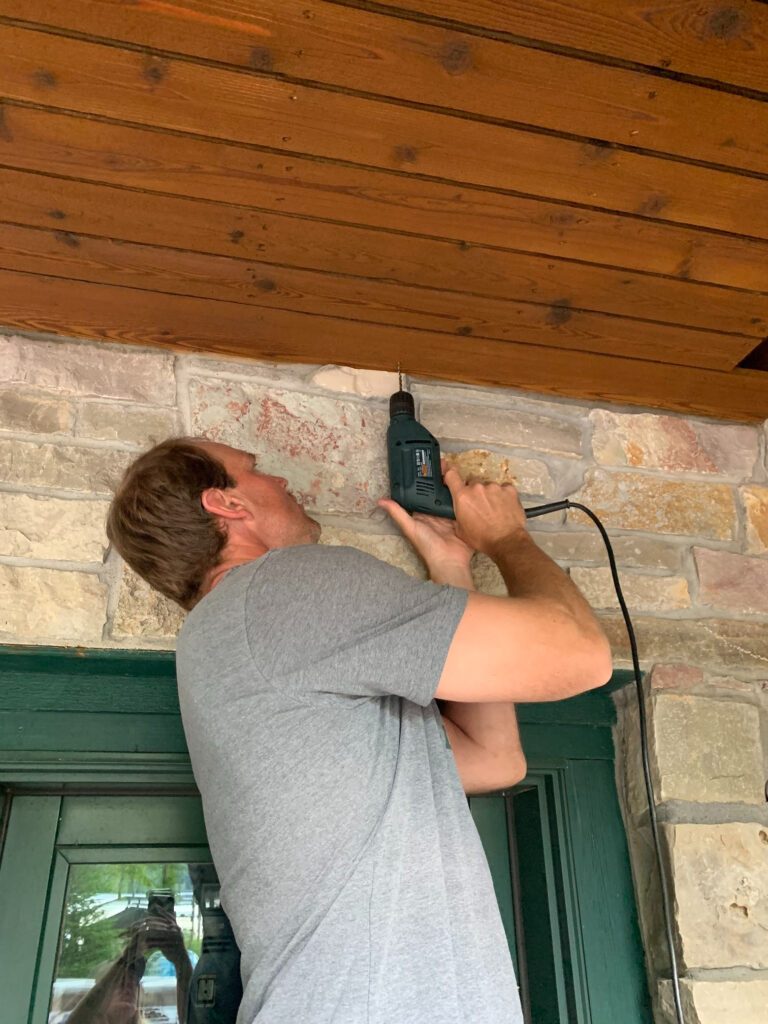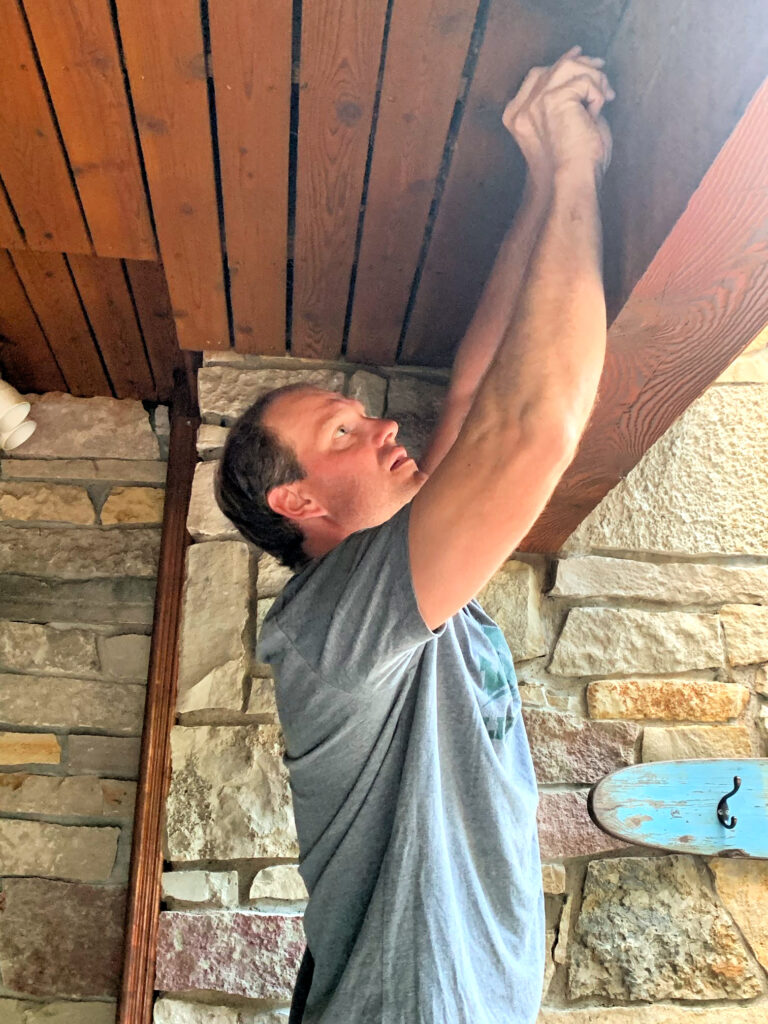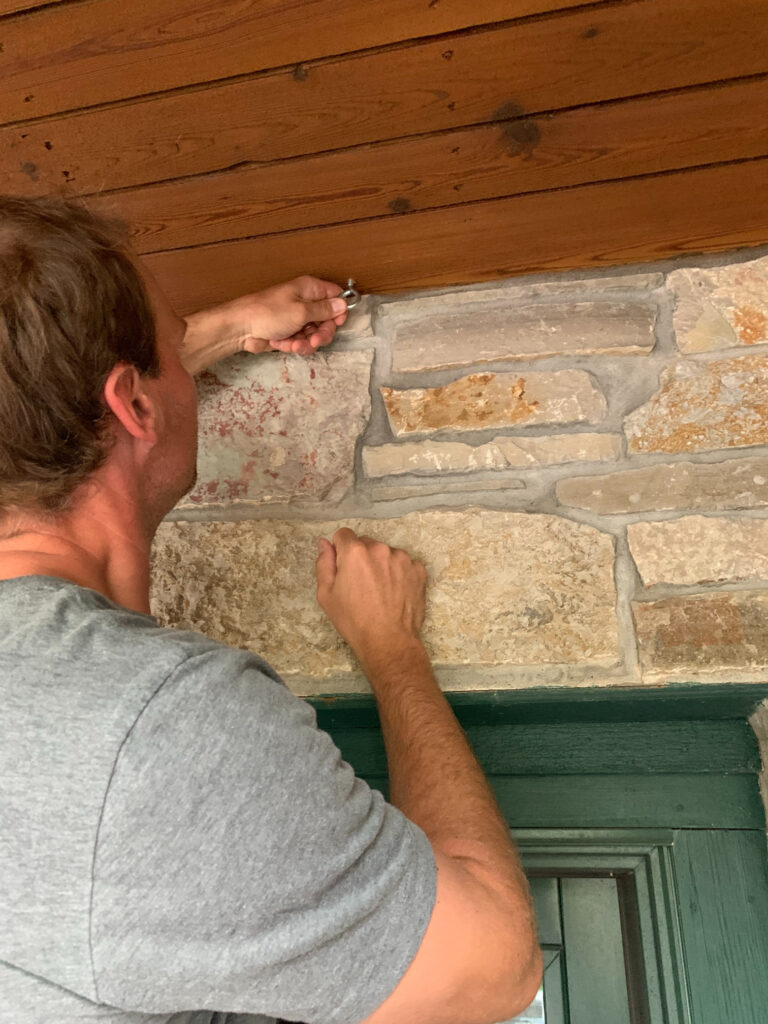 We measured how long the panels should be and I cut them with fabric scissors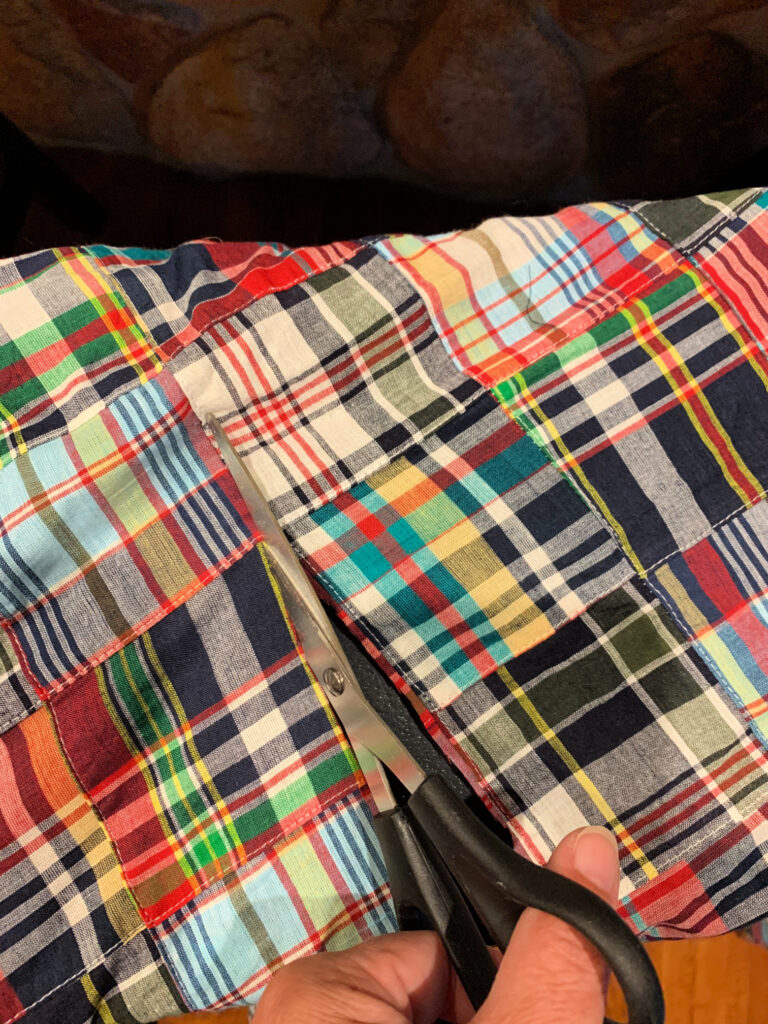 Then I folded over the top and sewed a seem down to make a pocket for the rope to go through. Then we put the rope through the eye hooks.
All Finished
When not in use, the panels can stay pulled to the side. I cut the fabric to be about a foot off the ground so it won't drag and get wet and dirty.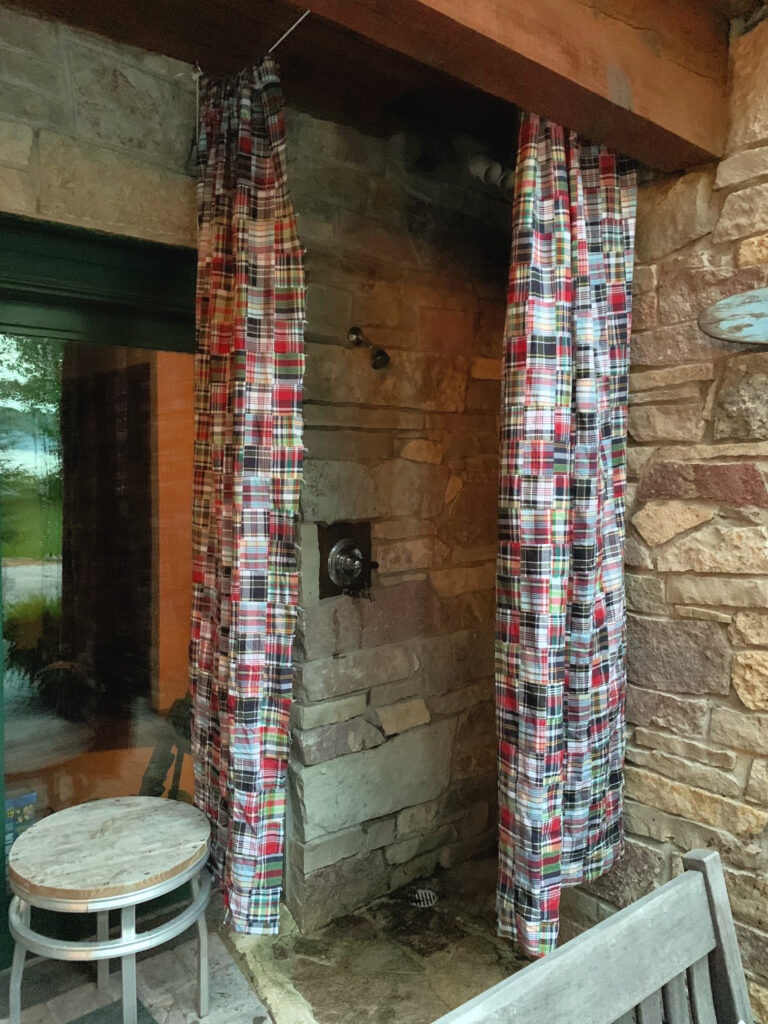 Then the panels can be pulled shut when privacy is needed.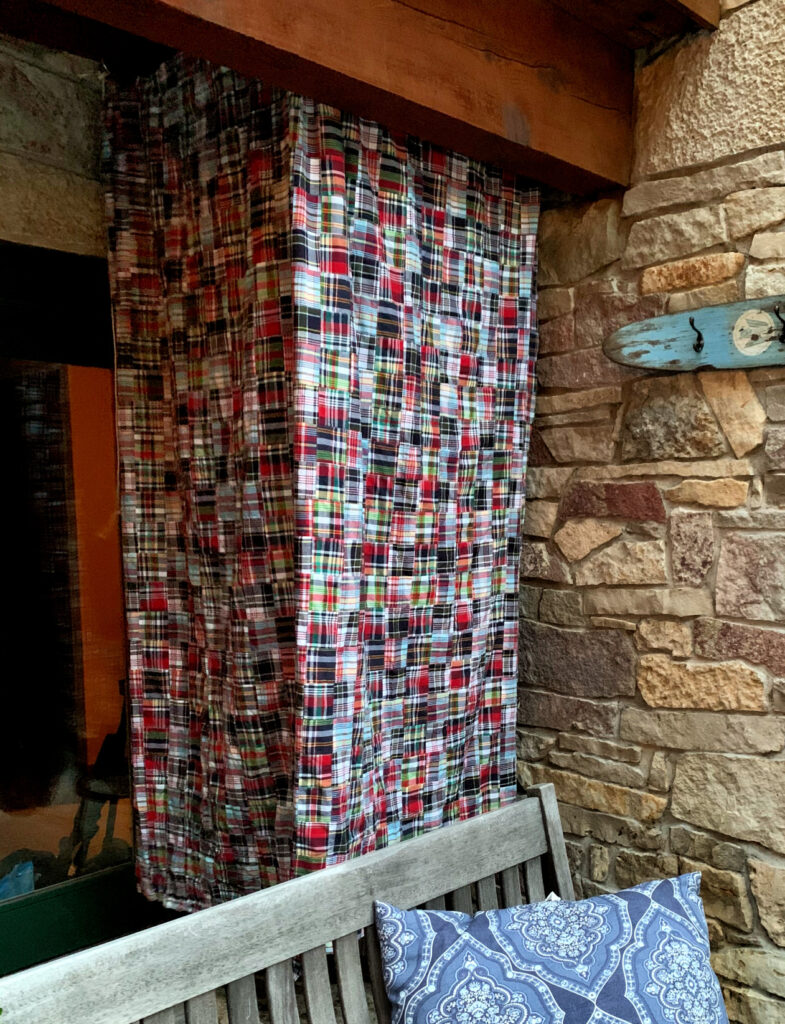 It was so simple. The whole project took us less than an hour. Most time consuming was cutting and sewing and that was still quick and easy. I'm so glad to have this fun project checked off our list! Now I'd love to see some of your porch DIY projects!
Link Up Your Porch Projects
FOLLOW WHITE ARROWS HOME


Instagram ~ Facebook ~ Pinterest ~ Twitter ~ YouTube