Our family's favorite Minocqua ice cream spots in the area are perfect for refreshing Summer stops when visiting The Northwoods.
If you asked me what my family's favorite food was, my response would be… ice cream. While most of you were running out to stock up on toilet paper in March, my family was concerned about having enough Chubby Hubby from Ben and Jerry's! So here are our favorite Minocqua ice cream spots.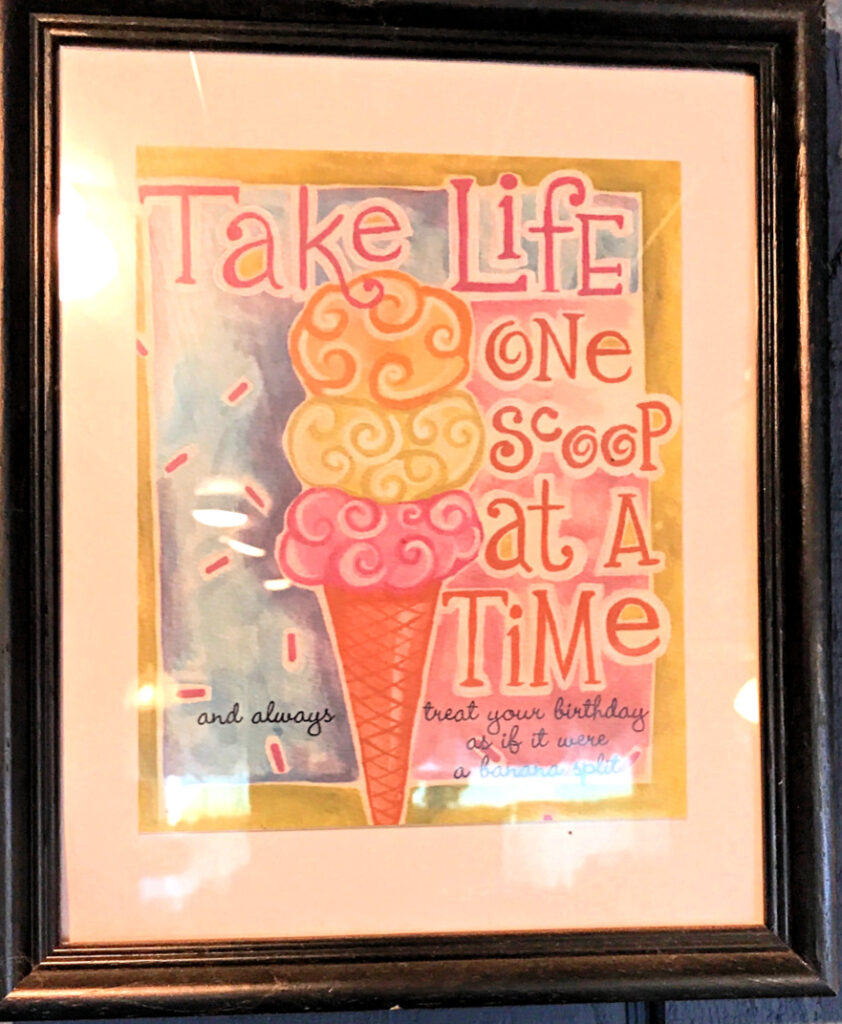 I loved this quote hanging up at Cathy's Ice Cream. This is a motto I can stand behind! How about you?
What's the Scoop
What's the Scoop is our go-to ice cream shop. It's attached to a coin laundry in Woodruff and serve up Chocolate Shoppe Ice Cream. Often after dinner, my husband will announce, "What's the Scoop!" and we all cheer and run for the car. My favorite flavors? Exhausted Parent and This #$&! Just Got Serious.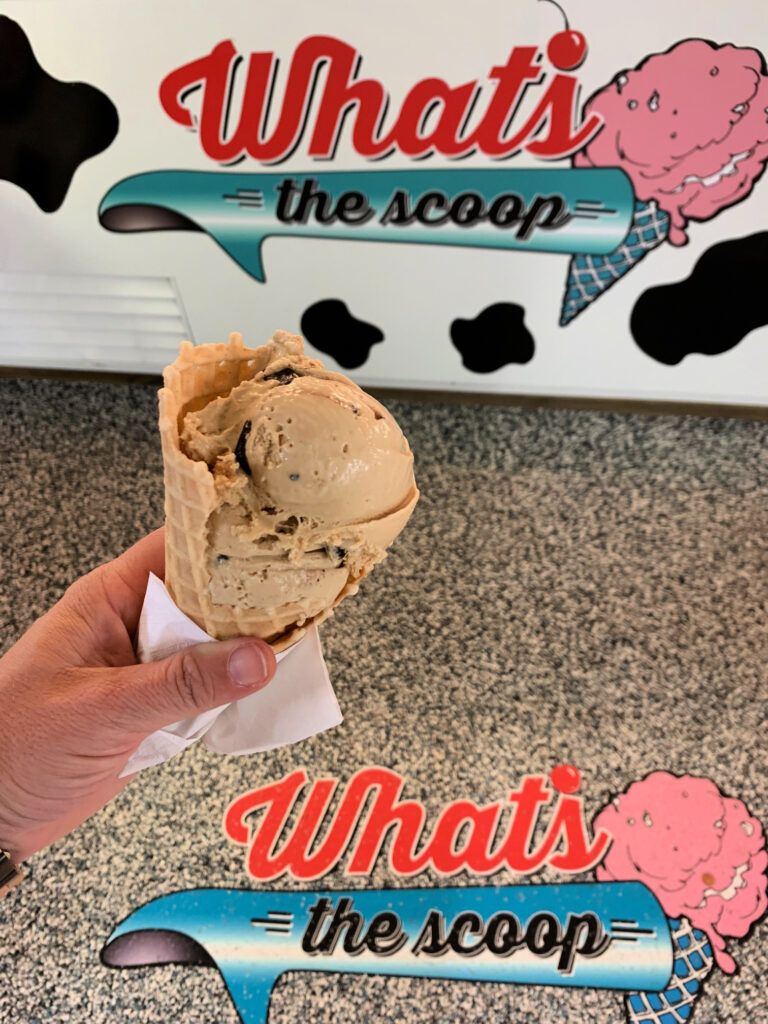 Even as a little girl I loved coffee flavored ice cream.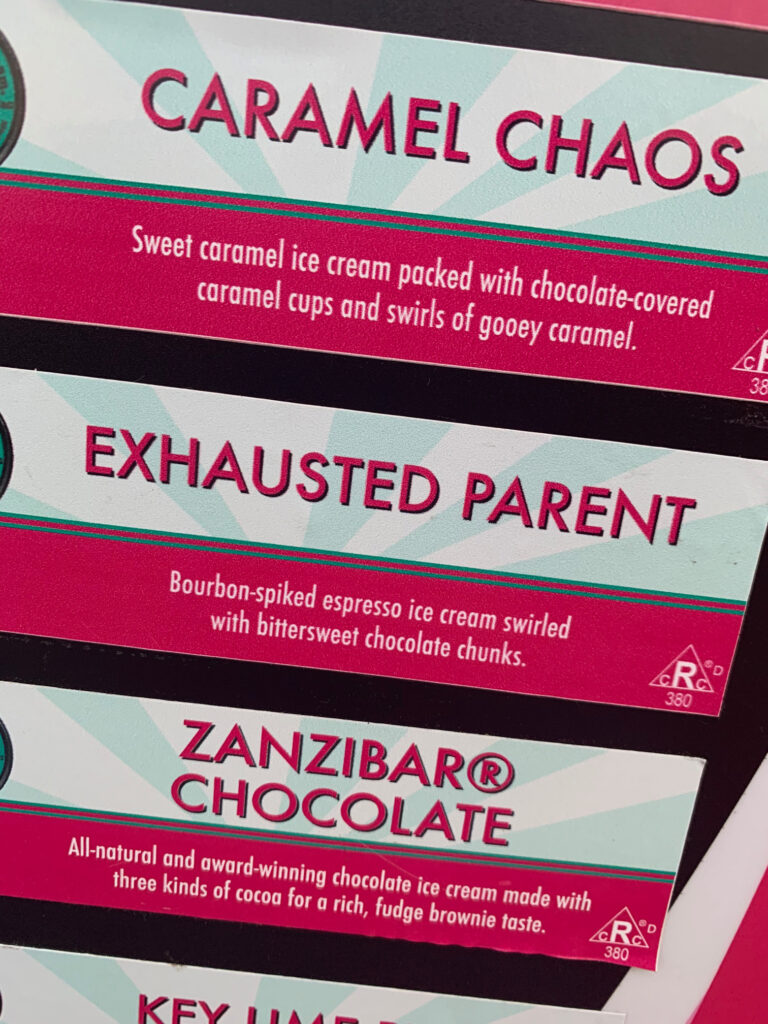 I love the Chocolate Shoppe Ice Cream's sense of humor in ice cream flavors and signage!

Hoggie Doggies
Hoggie Doggies is a favorite Summer stop for lunch or ice cream. It is often where we head to celebrate something special from the last day of school to birthdays.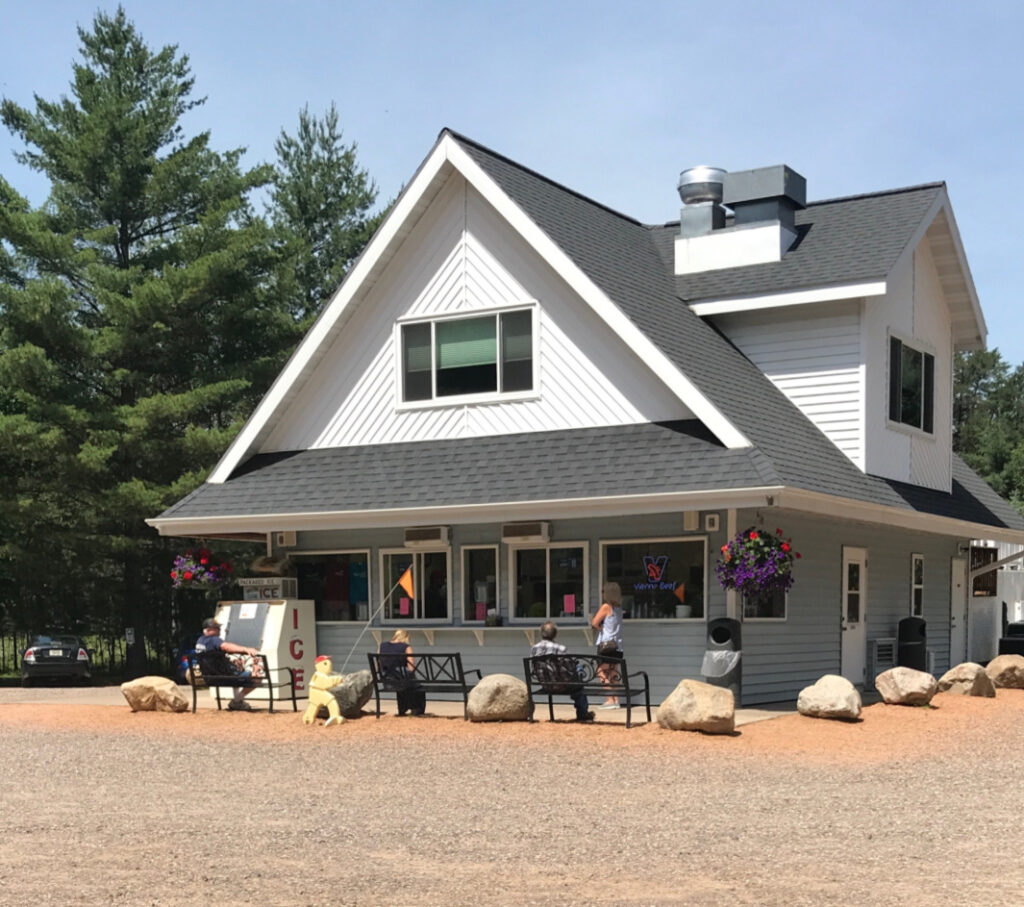 If we enjoy lunch or dinner there the one thing we all have to get are their ranch fries. Ice Cream, my kids love the sundaes especially the strawberry shortcake.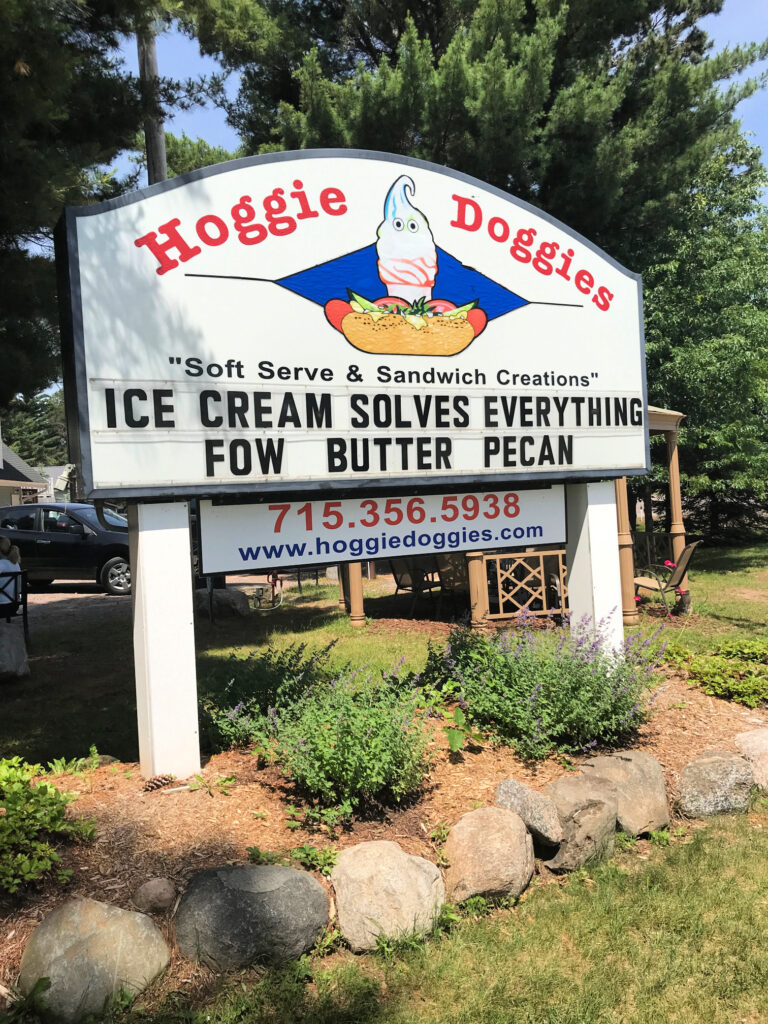 When the kids were younger they loved getting eyeballs on their ice cream cones!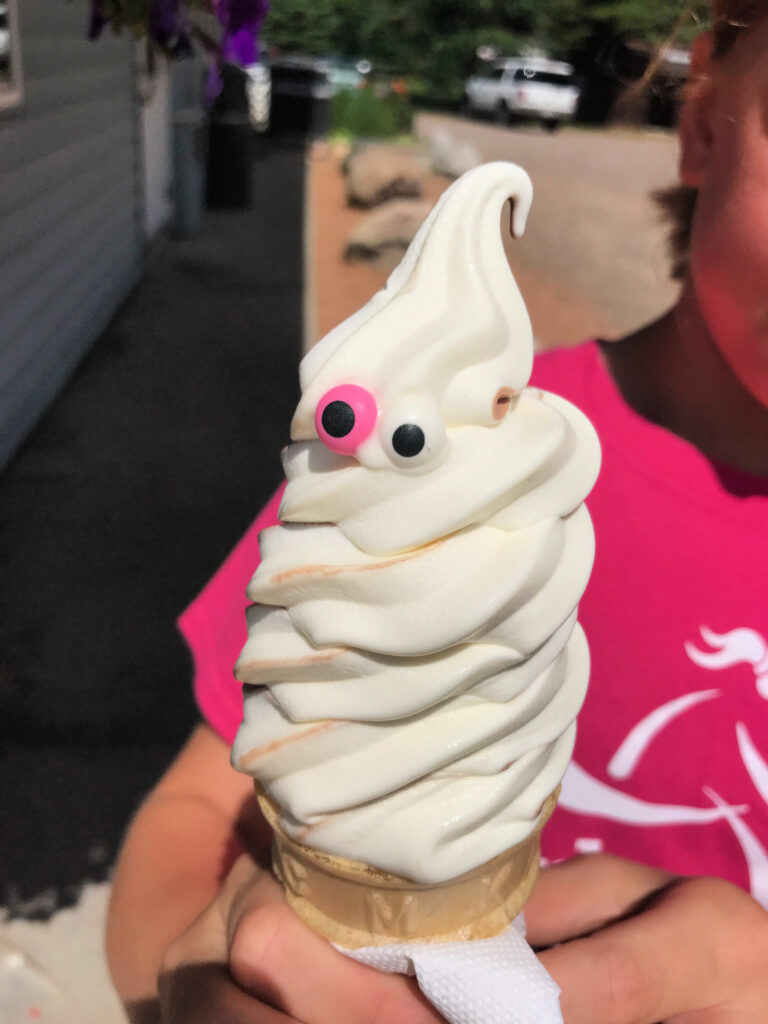 Kilwins
If you are shopping in downtown Minocqua, stop in Kilwins for treats and ice cream. They have lots of great things to pick up and take home with you too.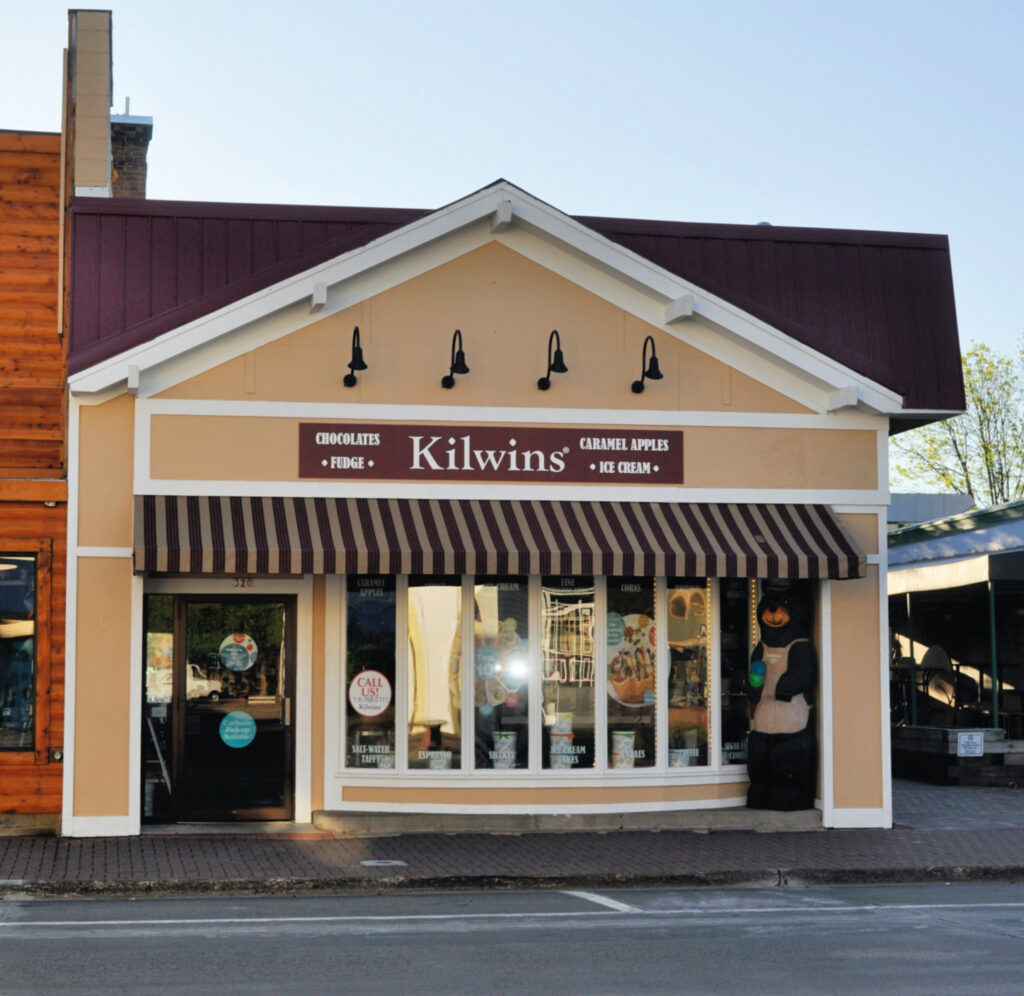 Cathy's
Cathy's Ice Cream in St. Germain specializes in candy, chocolates and ice cream. It's a great place to stop if you are going between Eagle River and Minocqua. You can jump on the bike trails in St. Germain and cool off at Cathy's after. I tried their ice cream sandwich with homemade chocolate chip cookies! It was so good!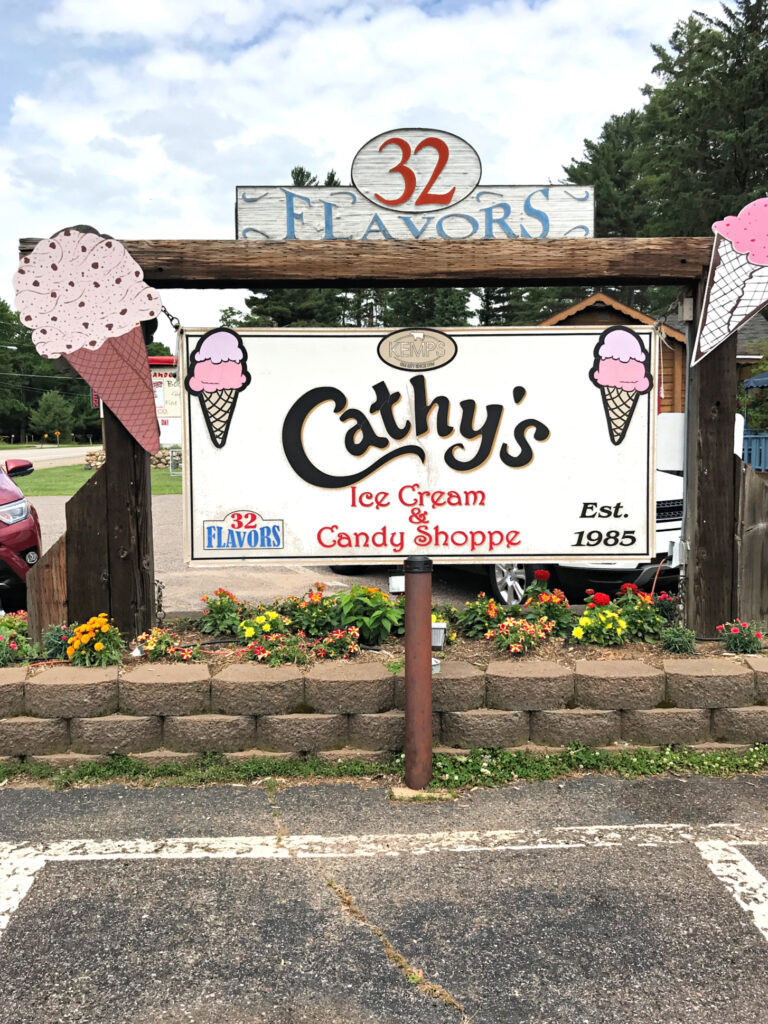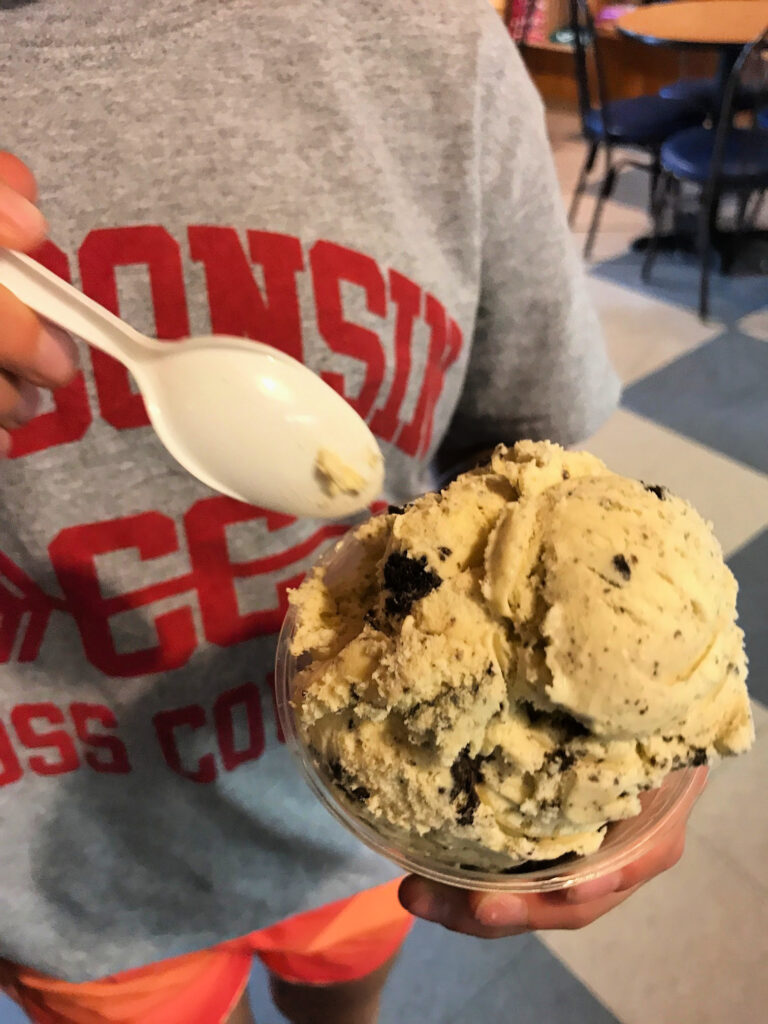 The Windmill
The Windmill in Tomahawk, just south of Minocqua on County Road L is a unique spot to stop for a cool treat. You can also get there on The Bear Skin Trail. It would be a fun family adventure to ride bikes down the Bear Skin, have ice cream at The Windmill and then ride back to Minocqua. Find the trail map here.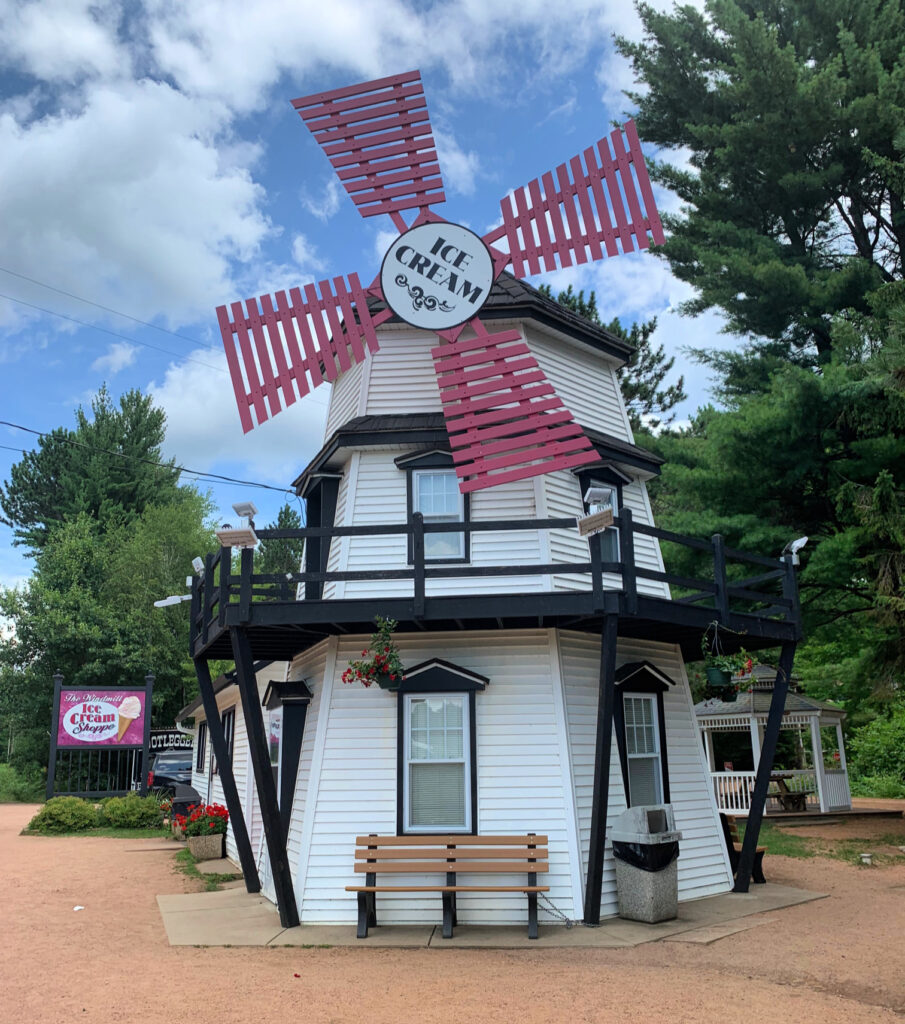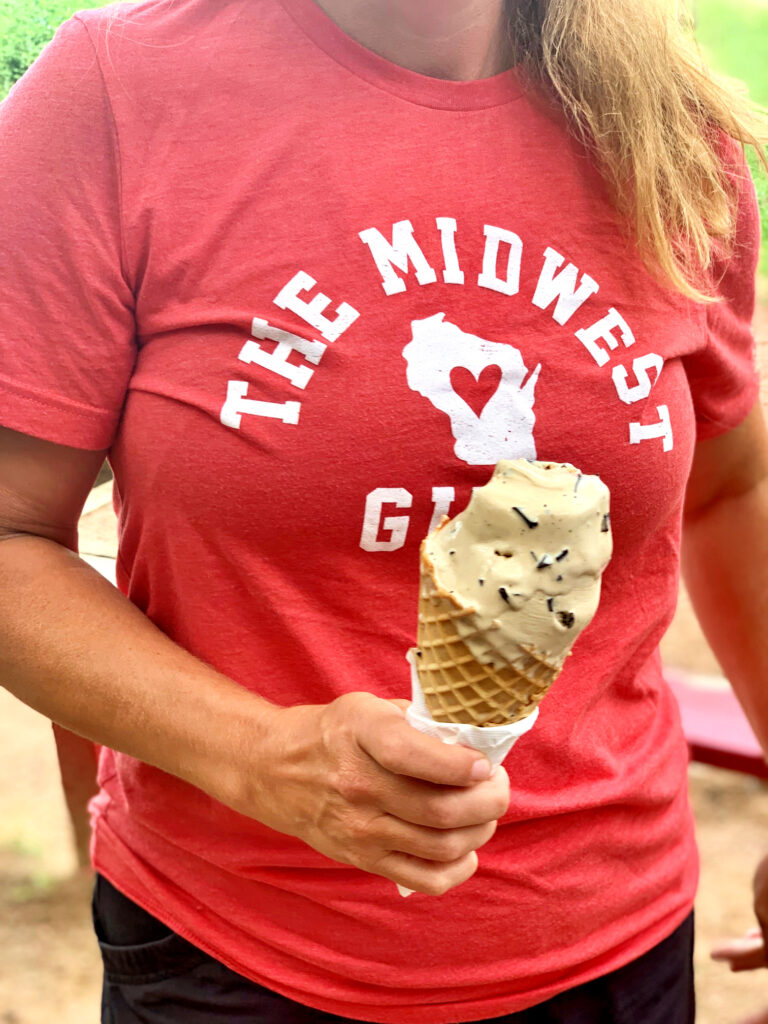 We always enjoy Culvers too and I know lots of friends that stop at Briqs Soft Serve.
Have you ever tried any of these spots? What's your favorite? Maybe we'll bump into each other one Summer day!
WANT TO READ MORE ABOUT TRAVELING TO MINOCQUA? ENJOY THESE POSTS.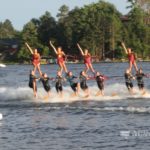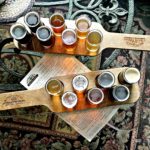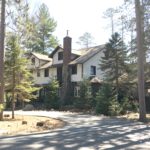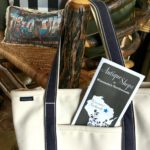 FOLLOW WHITE ARROWS HOME


Instagram ~ Facebook ~ Pinterest ~ Twitter ~ YouTube