(Affiliate Links are shared for your convenience, read my full disclosure here.)

One of my favorite accessories to layer in decor are deer antlers. We tend to think of using them in the fall and around Thanksgiving, but I love to use them all year long.
I like to lay one on top of a stack of books or fill a bowl full of antlers on the coffee table. You can find other creative ways to decorate with antlers in this post.
If I find antlers or mounts in thrift or antique shops for good prices, I grab them. They can be pricey, so I get excited when I find them inexpensively. You can also find sheds (antlers that fall off deer annually) on walks in the woods.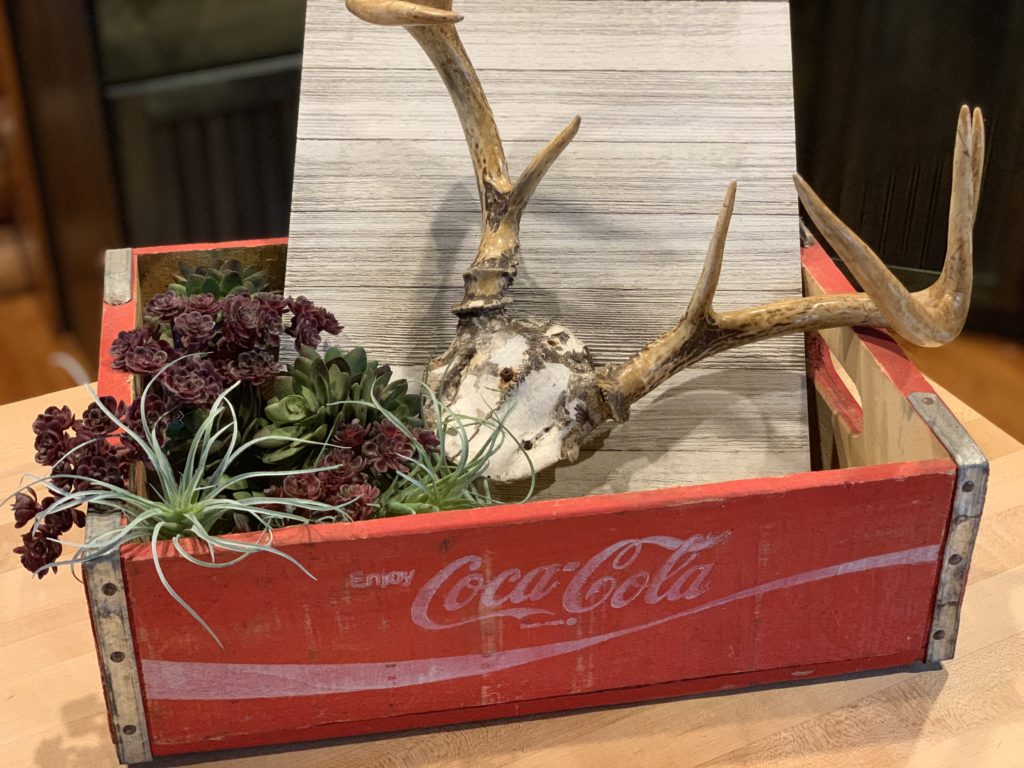 One of the mounts that I found recently, I decided would make a fun spring project.
Project Materials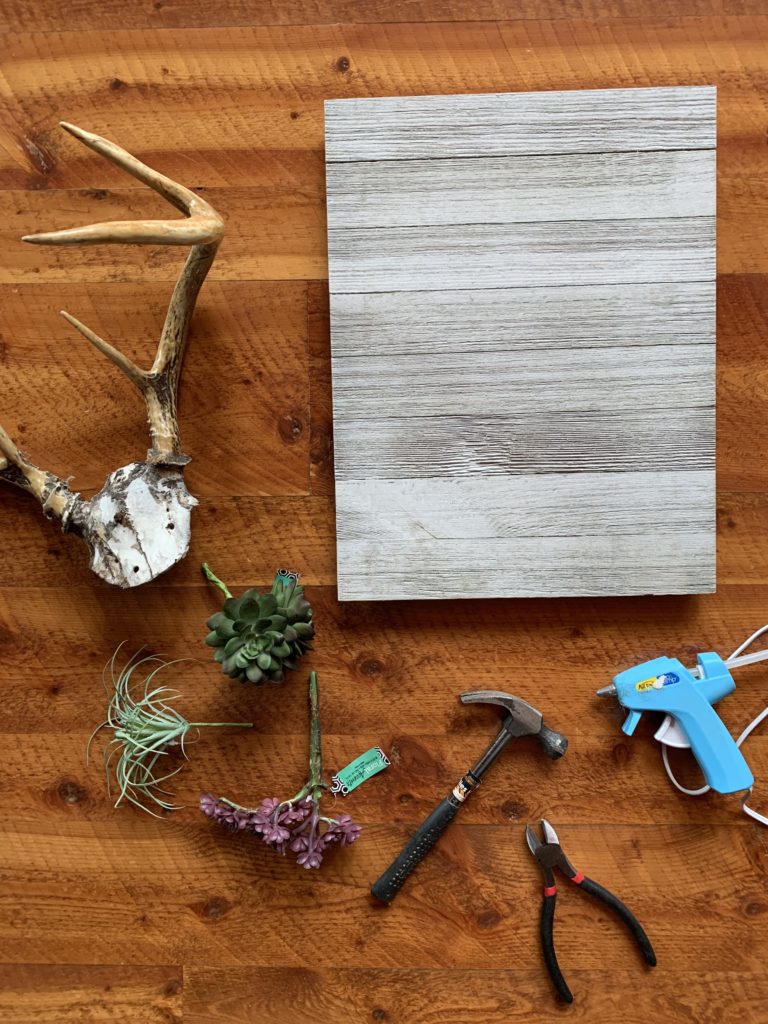 Deer Antlers
I bought a whitewashed barn board wall hanging in the craft section at Walmart.
Nailing the mount to the board was easy because a hole had already been drilled into the skull.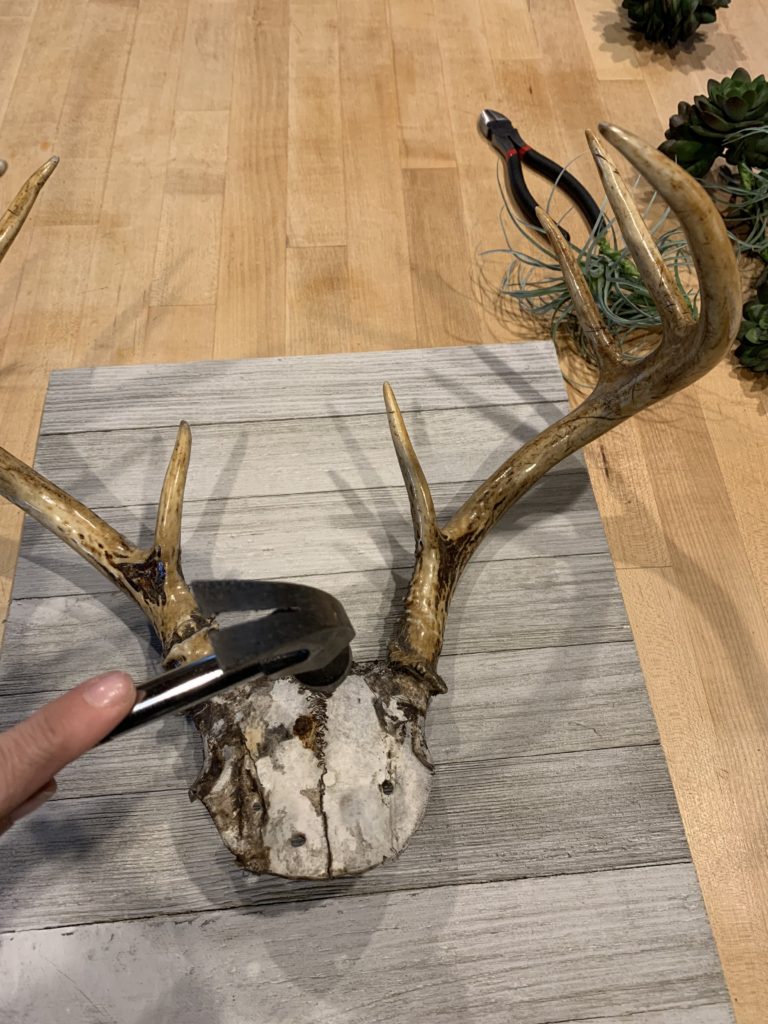 I hammered the back of the nail down flat so it wouldn't scratch the wall.
Then I took succulents I had from Hobby Lobby and using a wire cutter, cut the stems off.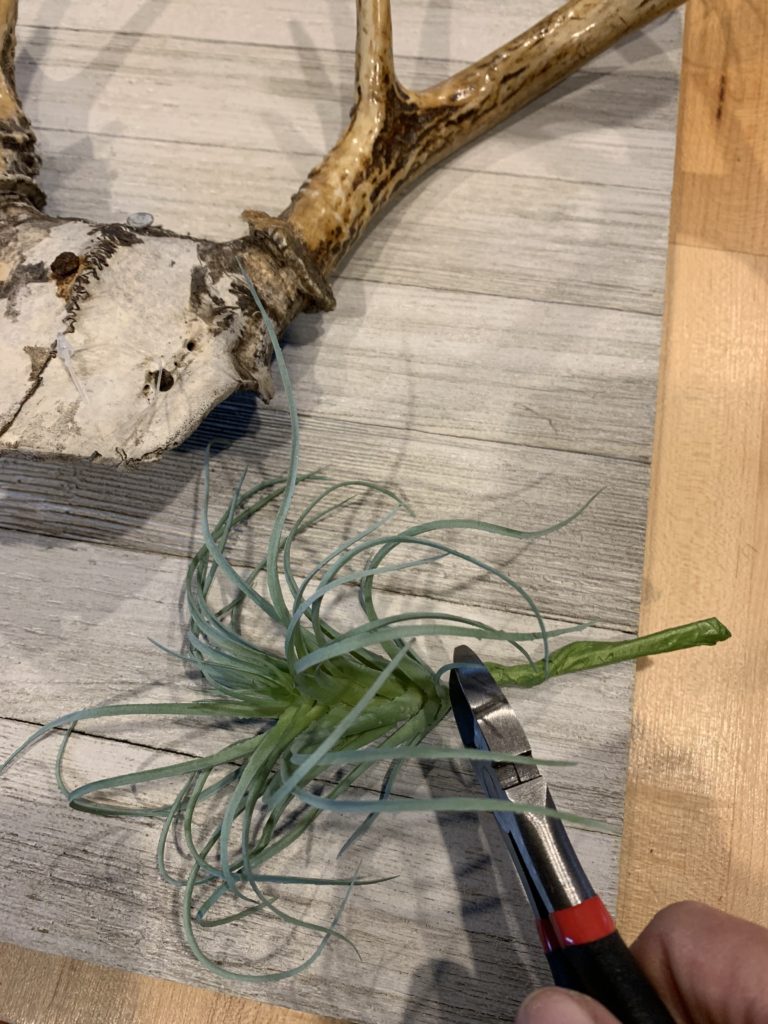 Hot glue holds the succulents in place.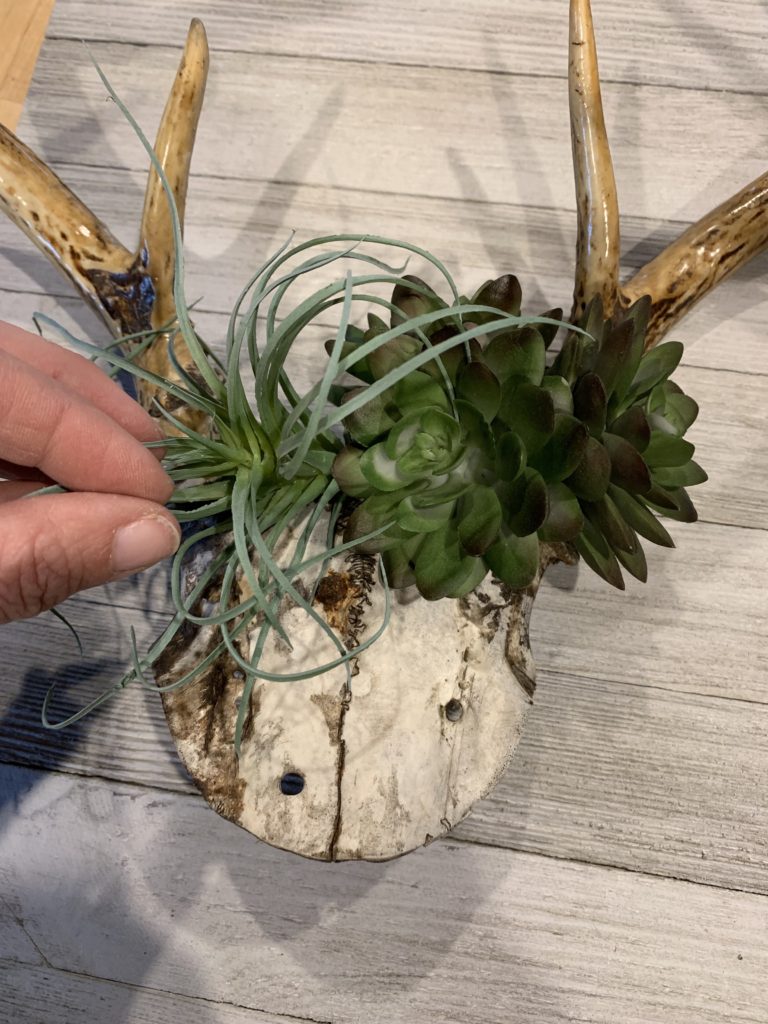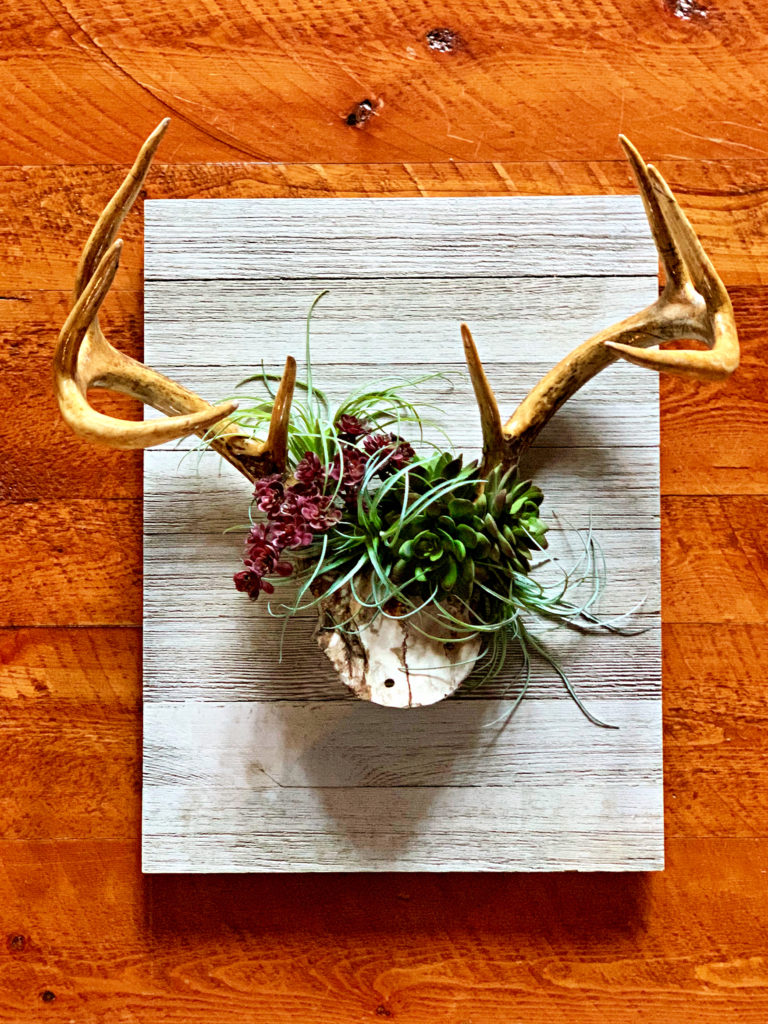 I hope you will continue to follow me! Sign up below to receive my emails and follow along on your favorite social media site!
Join Me as I share more inspiration with you each day on:
Instagram ~ Pinterest ~ Twitter ~ Facebook