We gave our guest house wet bar a quick update with an easy rustic backsplash with wood slices. With only two supplies and under $50 we added great style.
I'm excited to be joining several friends for a Creative Craft Blog Hop hosted by Celebrate and Decorate and Design Morsels. You can find a full list and links of the participants at the bottom of this post.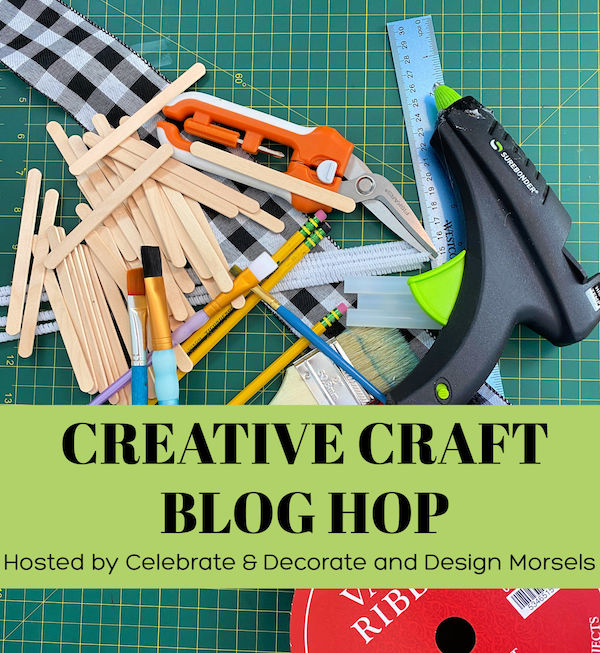 (Affiliate links are used for your convience. Read my full disclosure here.)
If you are coming over from Birdz Of A Feather welcome to Camp Paradise!
Camp Paradise is our lakeside log cabin home in The Northwoods of Wisconsin where my family lives surrounded by pine and birch forests on the shores of a gin clear lake. White Arrow Signs point your way throughout our community. The nostalgic signs inspired my blog name.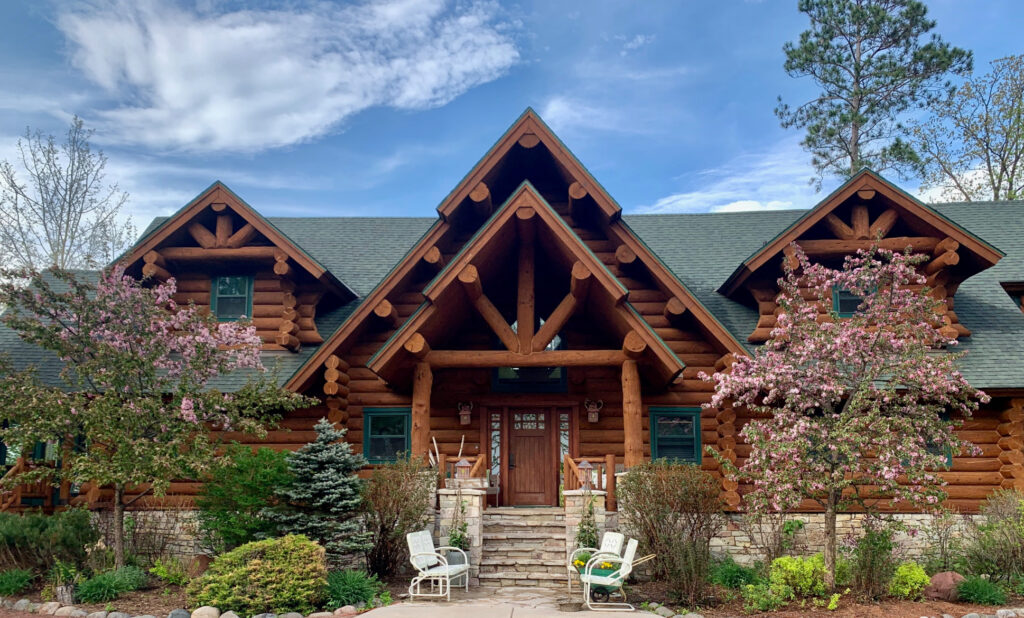 A few years ago we built a guest cottage on our lakeside lot. Instead of giving it a full kitchen, we designed in a wet bar with a sink and a counter big enough for a coffee station and microwave. I wanted all the meals to be prepped and eaten in the main house.
Walking through Hobby Lobby I found inspiration when I saw these bags of wood slices. I thought they would make a beautiful backsplash behind the wet bar by simply gluing them to the wall.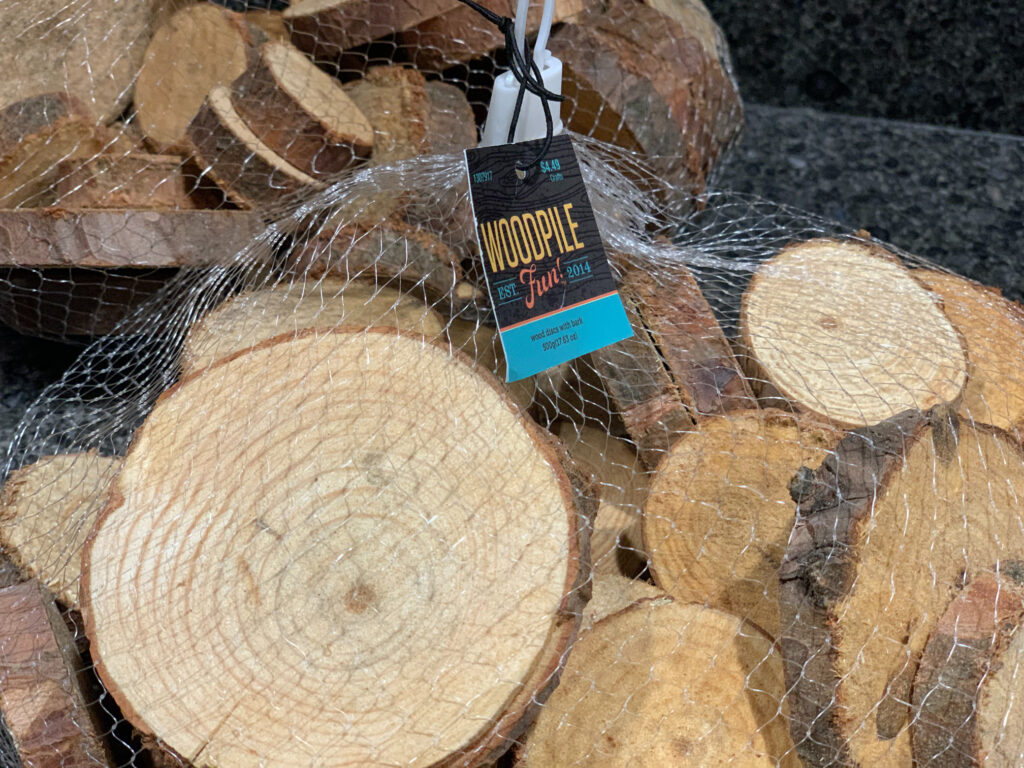 Each bag only cost $5 and I used about 10 bags to cover the space. Hobby Lobby has the best sales, so I waited until they took their turn on discount and then picked up the bags I needed. Don't forget to always use the Hobby Lobby app on your phone to get the 40 % off one item not on sale too! This whole project cost under $50, took two supplies and no special skill!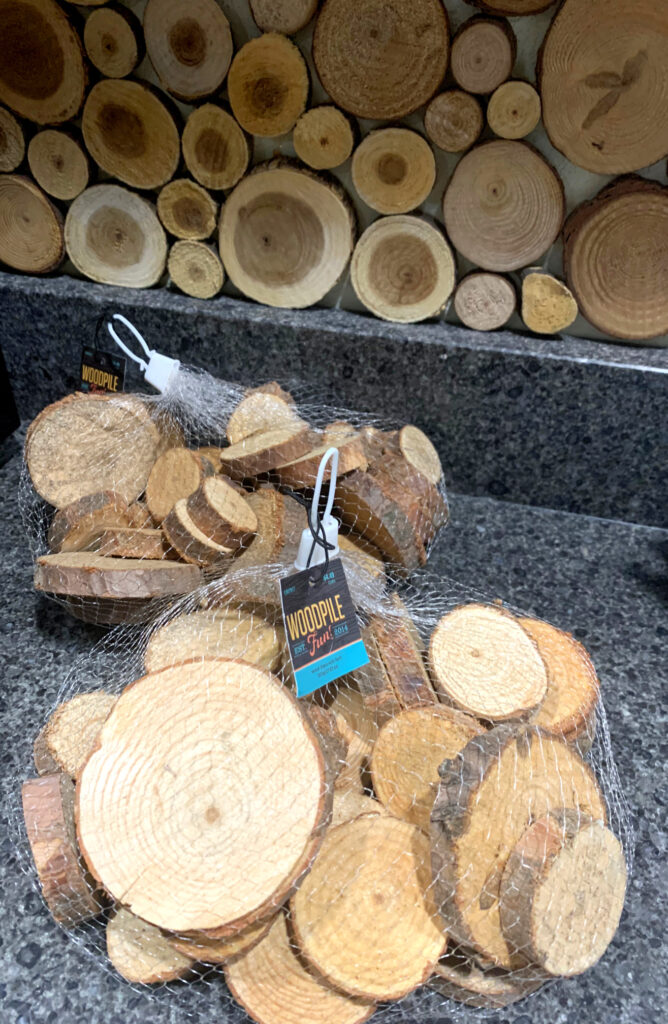 I used wood glue to adhere the circles to the wall.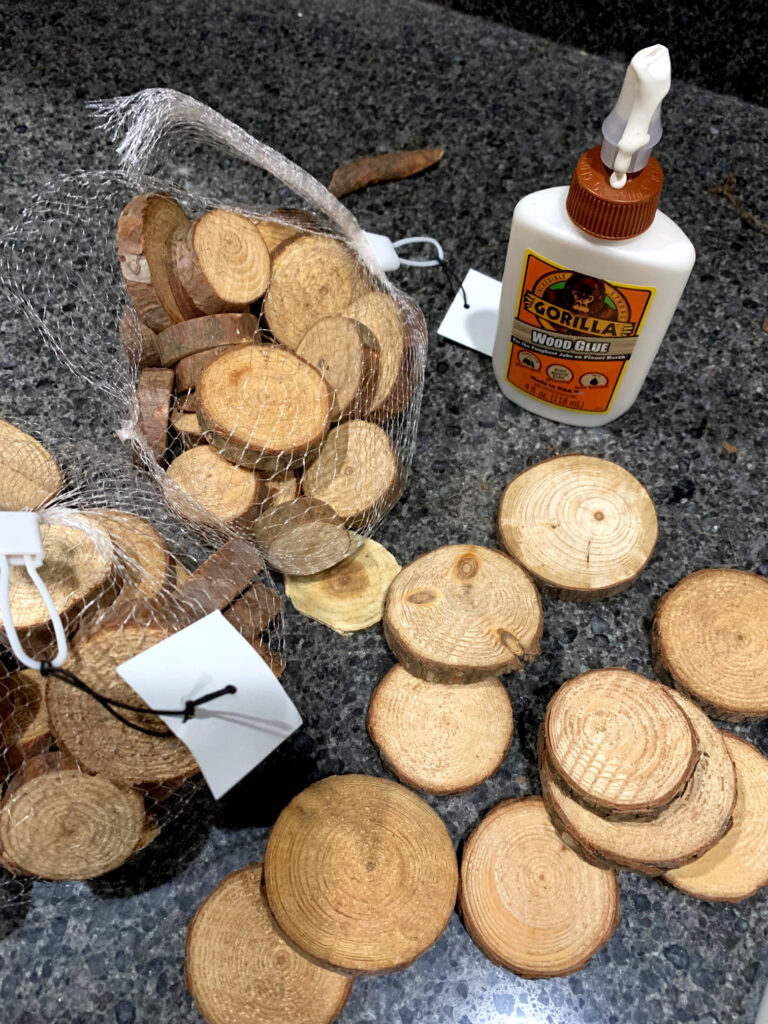 I simply spread the glue on the backside and then placed them on the wall like doing a puzzle trying to vary up the sizes near each other.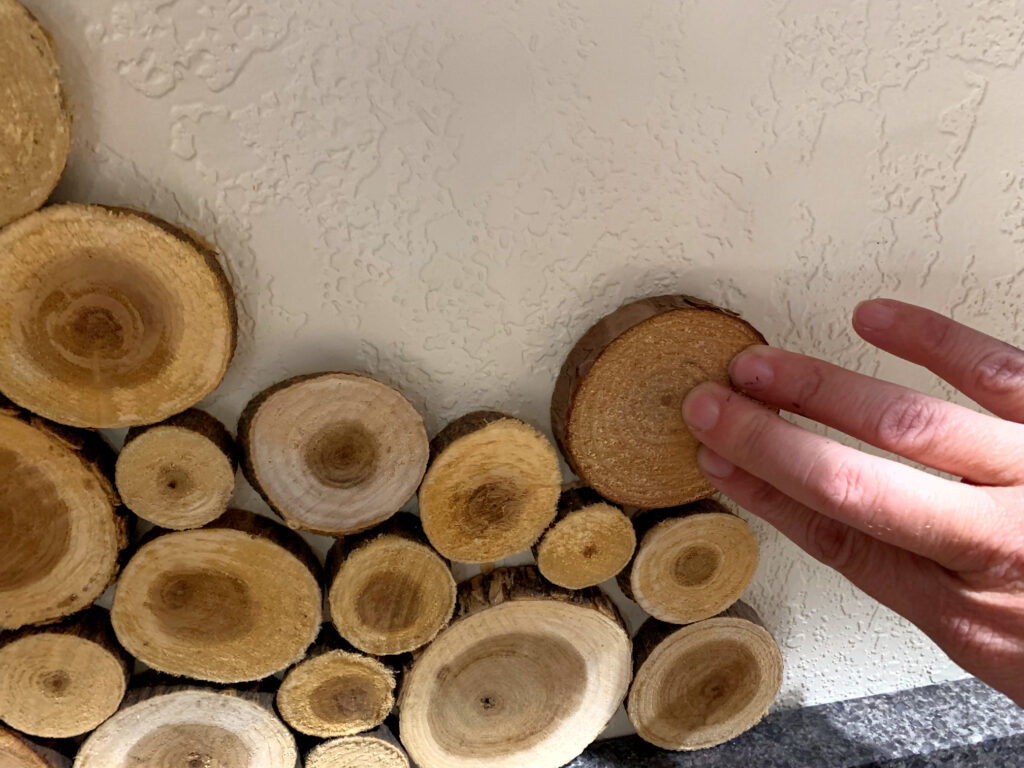 I love how natural these wood slices are. They are in a variety of sizes and rough cut, looking like I could have gone in the woods surrounding our home and cut them myself!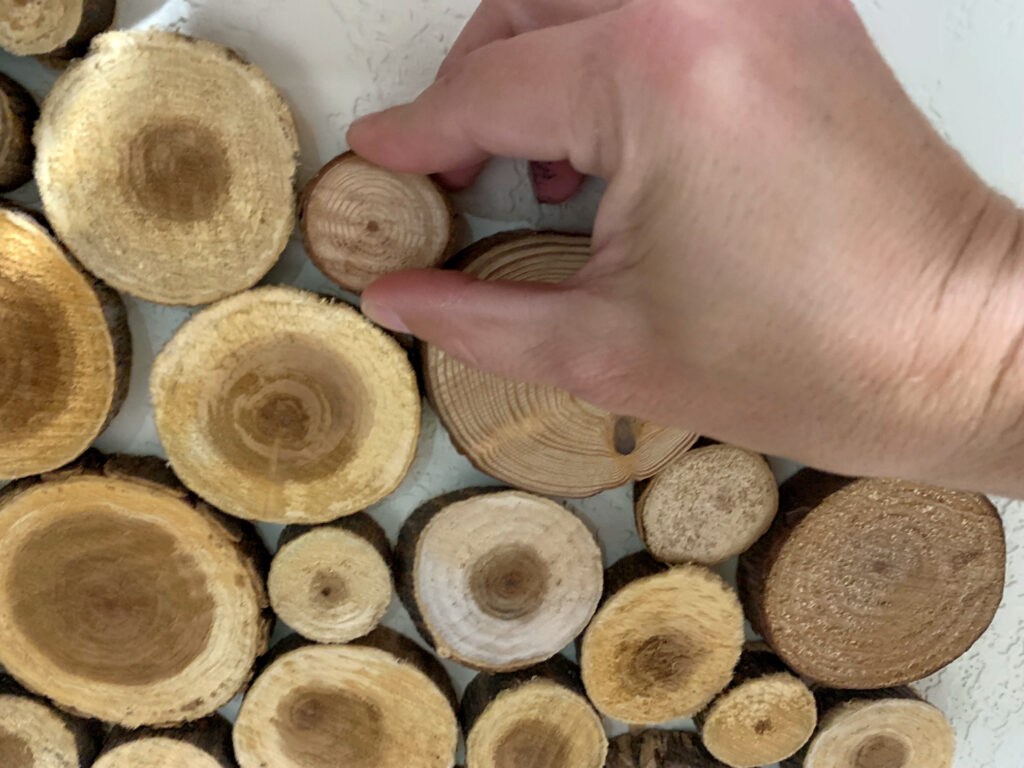 We added two shelves between the cabinets. One holds coffee cups. The other shelf holds a vintage camera from my collection and a fishing sign from my shop. You can find this sign and lots more here. If a sign you want is marked sold out, just email me. I always have a larger supply than what is listed on line.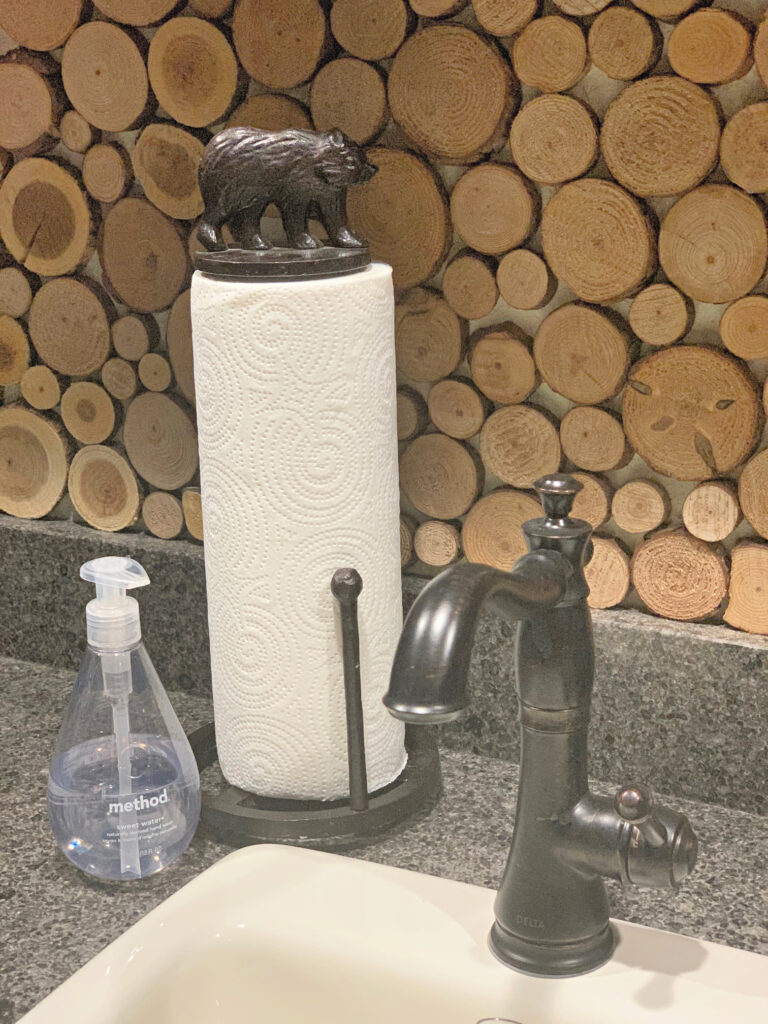 A self serve coffee station and snacks help make our visitors feel pampered.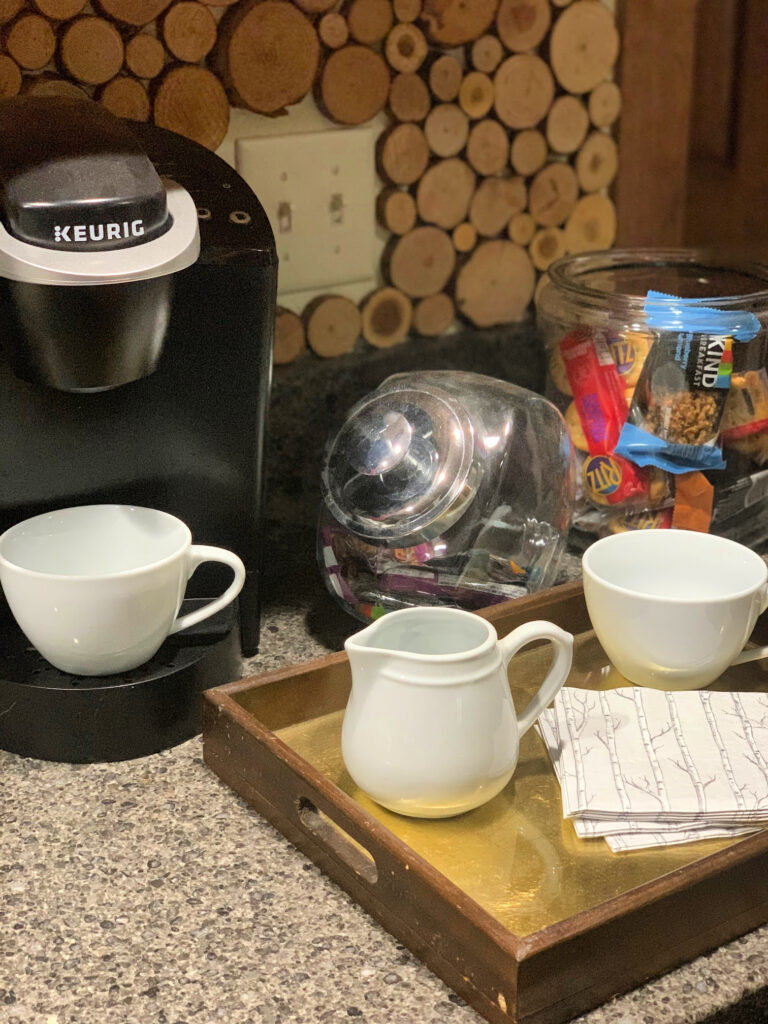 I always keep popcorn out to make for movie watching or enjoying as an afternoon snack while playing a game. We enjoy the guest cottage even when no guests are here.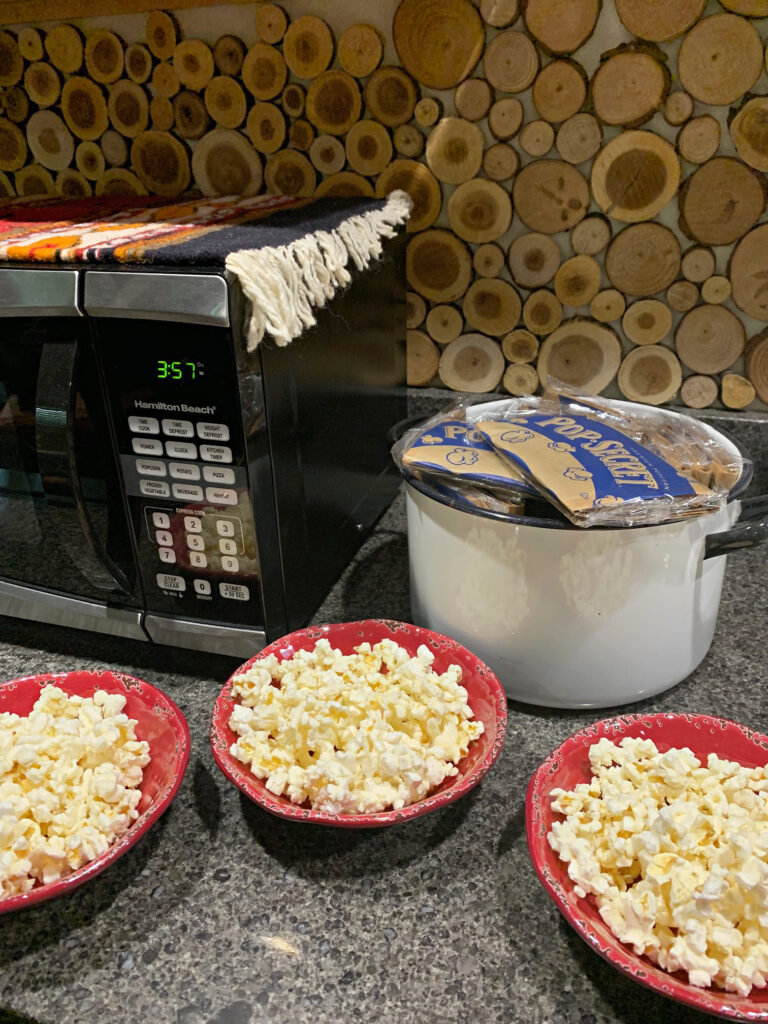 This was such a quick, easy and affordable project that made a big impact on the space! It's one of the first things people comment on ask ask questions about when they come visit. Here's another project we did in the guest house recently.

Thanks so much for visiting! I hope you will become a regular! Next up you are headed to California to my friend Cynthia's Create With Cynthia. I'm always so inspired by her crafts!
Supplies
Get the Look


Take the Tour
Celebrate and Decorate | Design Morsels | Chas' Crazy Creations |My Hubbard Home |My Thrift Store Addiction | BlueSky At Home | The Painted Apron | Decorate And More With Tip | Zucchini Sisters | Purple Hues And Me | Home Is Where The Boat Is | Birdz Of A Feather | White Arrows Home | Create With Cynthia | B4 and Afters
FOLLOW WHITE ARROWS HOME


Instagram ~ Facebook ~ Pinterest ~ Twitter ~ YouTube