Beautiful style gets added to our Lake Cottage Guest Room with the addition of a timeless and classic chair from Old Hickory.

I'm so excited to be participating in the The One Room Challenge™ (ORC). We are redecorating my daughter's teenage bedroom into a guest room as part of the 17th season of the ORC. Thank you so much to founder Linda Weinstein and Official Media Partner Better Homes & Gardens for sponsoring all the inspiration! Find more information on all the amazing event sponsors here.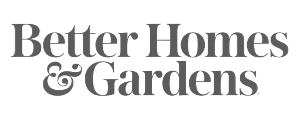 And thank you so much to my amazing White Arrows Home sponsors!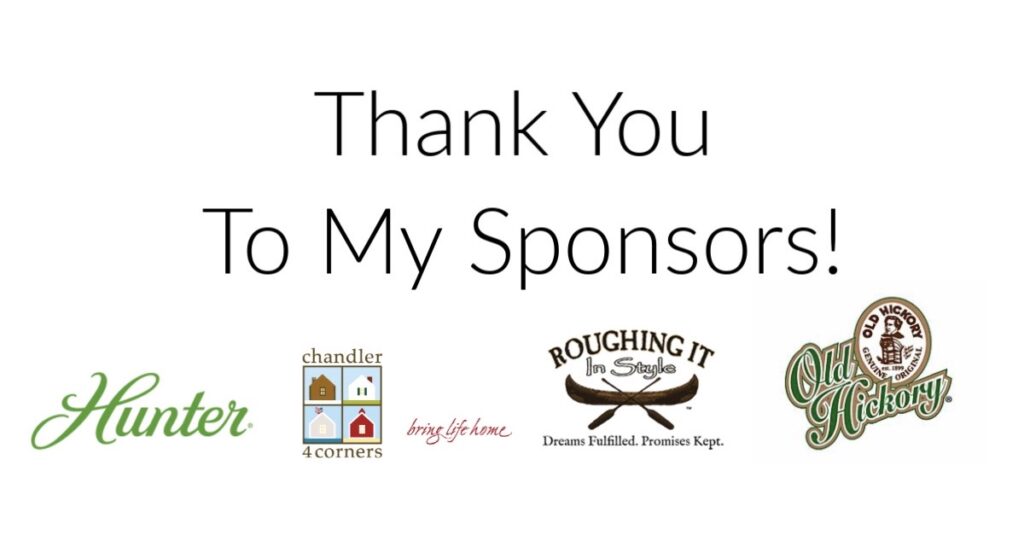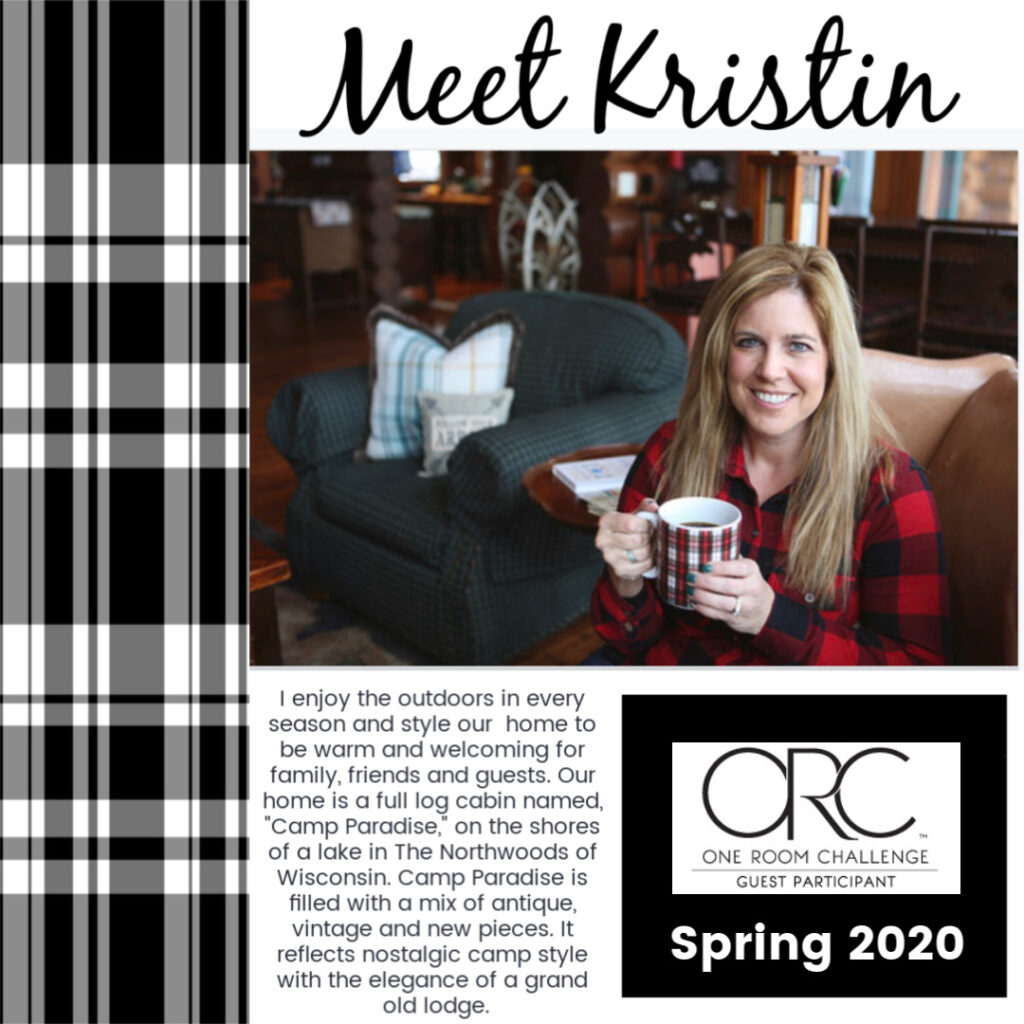 Meet Kristin
For my loyal followers, welcome back to week 4 of this exciting adventure! If you are new to White Arrows Home, I'm so glad you are here and I'm looking forward to you becoming a regular! My hope is that you will find inspiration as I share a warm and cozy mix of design and decor ideas, DIYs, and encouragement from the backdrop of our lakeside log cabin in The Northwoods of Wisconsin.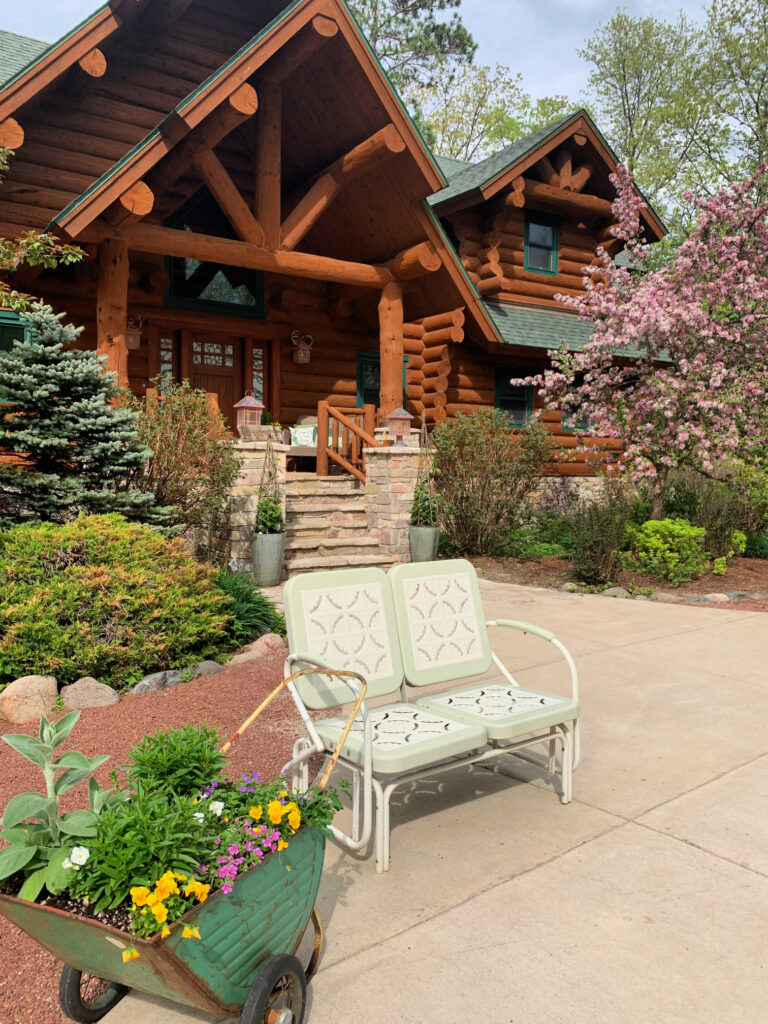 Find more of my adventures from life on the lake by following me on my Social Media Channels.


Instagram ~ Facebook ~ Pinterest ~ Twitter ~ YouTube
A few years ago we built a guest cottage next to our cabin at Camp Paradise. Our oldest had moved into one of the bedrooms and now as she finishes her sophomore year in college we decided it was time to give her room an upgrade. The room is turning from trophy filled teenager room to a sophisticated space that still reflects our lake loving girl. It's welcoming for guests and for her when she's home from school.
ORC Recap
Visit these posts to see what you've missed so far in the challenge.
And now on to week four!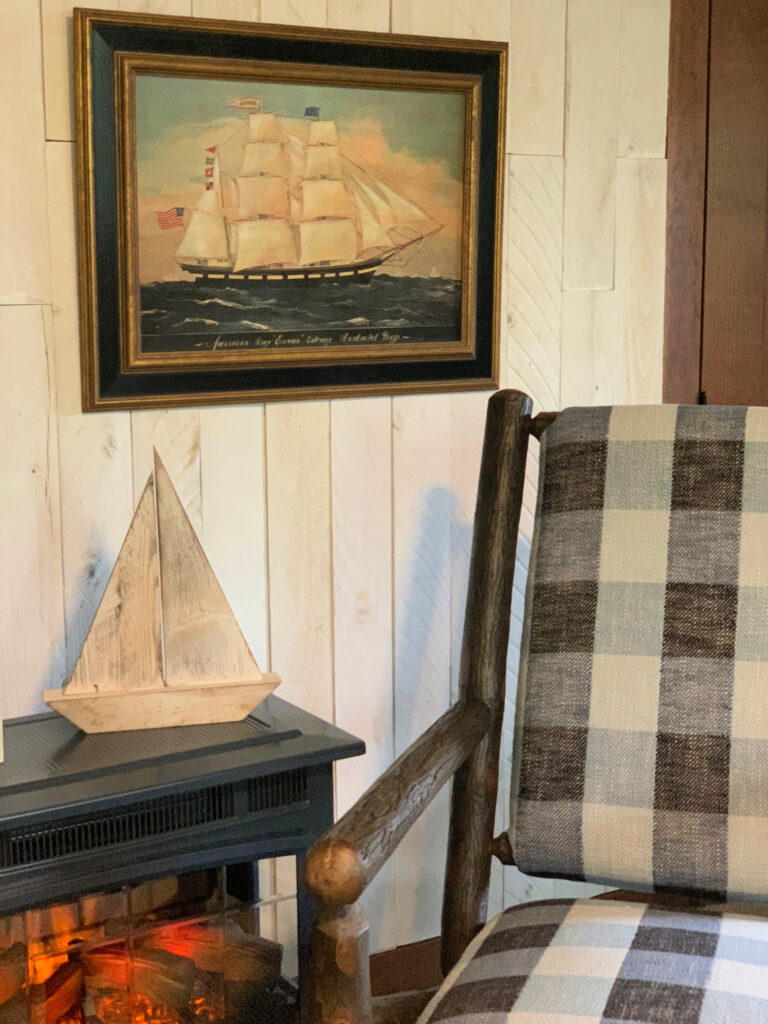 Week 4: Seating
I knew I wanted to add a cozy place to sit and read in our Lake Cottage Guest Room. The first place I looked was with one of my favorite companies, Old Hickory Furniture.
Old Hickory
Old Hickory Furniture got it's start in the 1890s when Billy Richardson began selling hickory chairs and rockers each Saturday on the town square in Martinsville, Indiana. According to legend, Richardson and his father made hickory chairs and rockers for President Andrew Jackson's home, The Hermitage. Read about the company's fascinating history here.
Furniture from Old Hickory is timeless. It's a classic look not only for cabins, but for all homes. Their pieces are comfortable and unique and made with the same attention to detail and craftsmanship that the company has been using for over 100 years.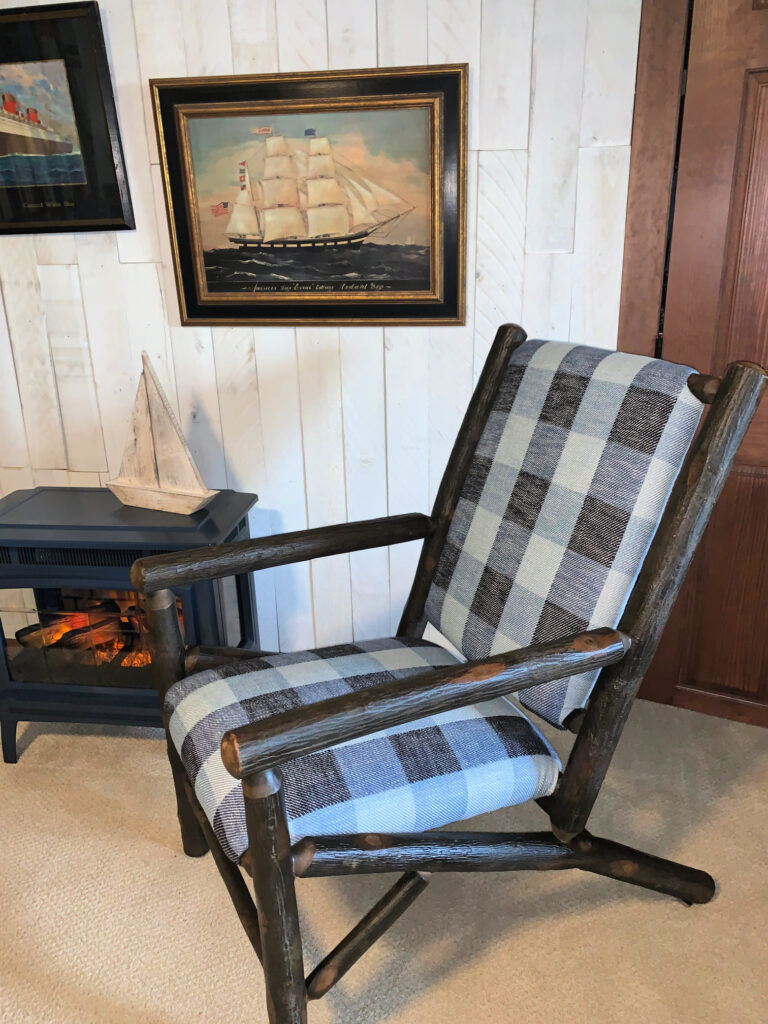 The Chair
As soon as I saw the blue plaid fabric on Old Hickory's Lean Back Chair, I knew it would be perfect in the space.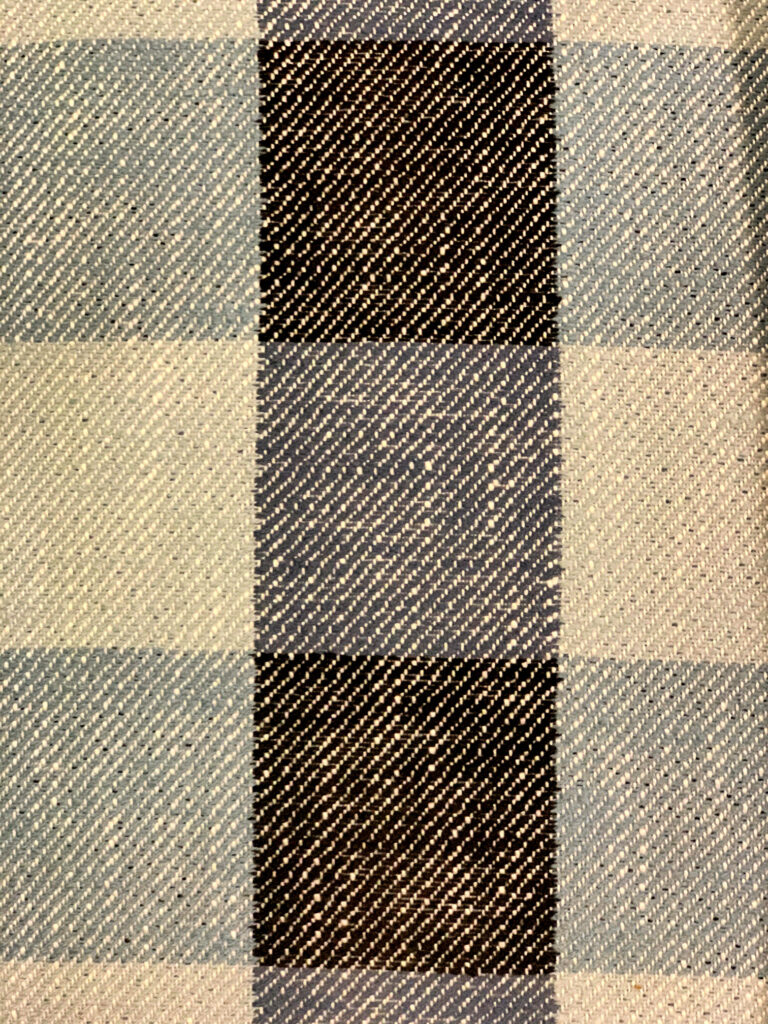 I was so excited when my chair was delivered!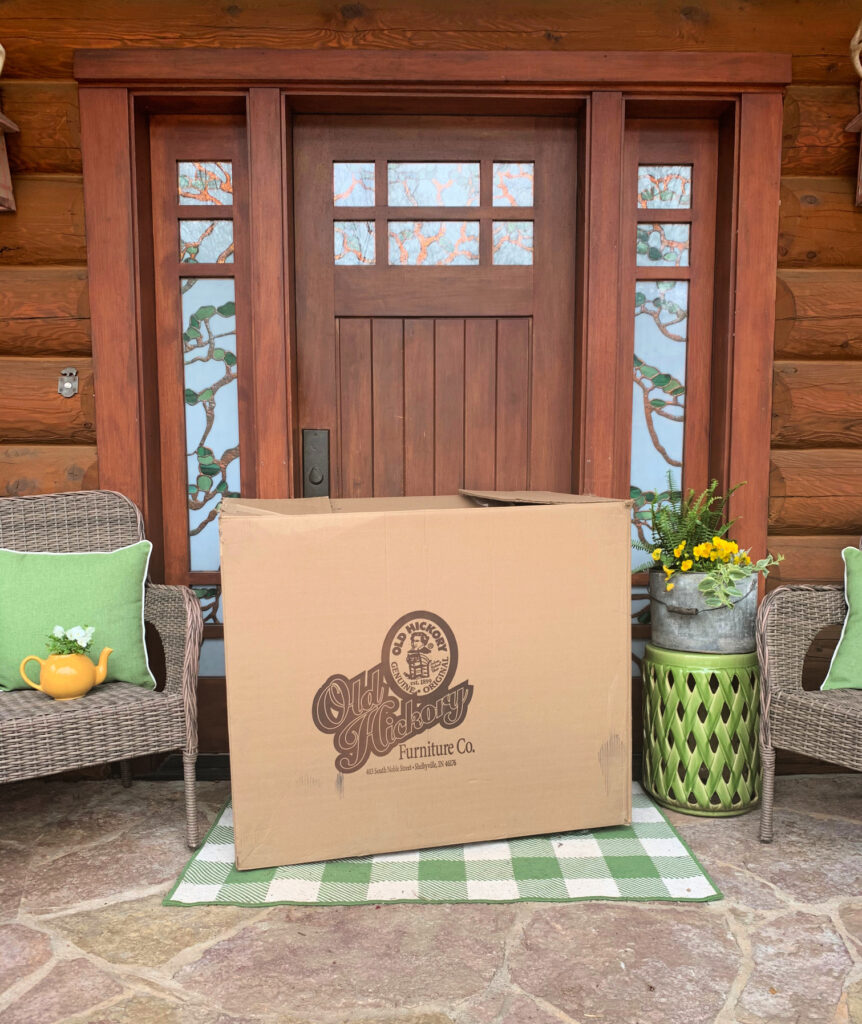 I had my son carry it upstairs to the guest cottage and I unwrapped it.

Designed in the 1930s, Old Hickory's Lean Back Chair defines rustic comfort. It's seat and back are available woven or upholstered.

I often come across Old Hickory furniture pieces in antique shops and they are in just as good a shape as new ones. They last forever. When I think about how I spend money on my home, I invest in heirloom pieces, like this chair from Old Hickory. Then, I fill in with my thrifted and bargain finds to stretch my dollars.
Find my favorite local antique shops in this post.
I am so in love with how the chair looks in the room!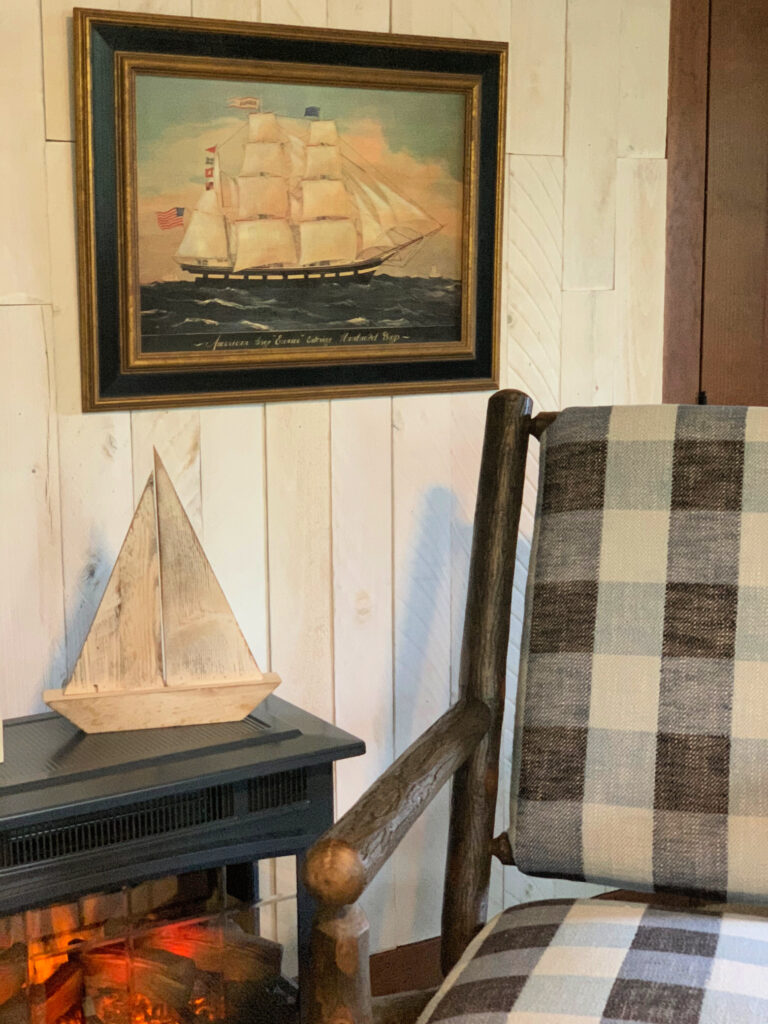 Be sure to visit the ORC blog and find links to visit more of the participants and find more inspiration for all the rooms in your home.
FOLLOW WHITE ARROWS HOME


Instagram ~ Facebook ~ Pinterest ~ Twitter ~ YouTube