This week I'm joining my blogging friends for the Bloggers' Best Fall Home Tours! All week long we are welcoming you into our homes. You can visit each Fall home tour by clicking the links at the bottom of this post. Thanks so much to
The Tattered Pew
and
Open Doors Open Hearts
for organizing!
(Affiliate links are used for your convenience. Read my full disclosure here.)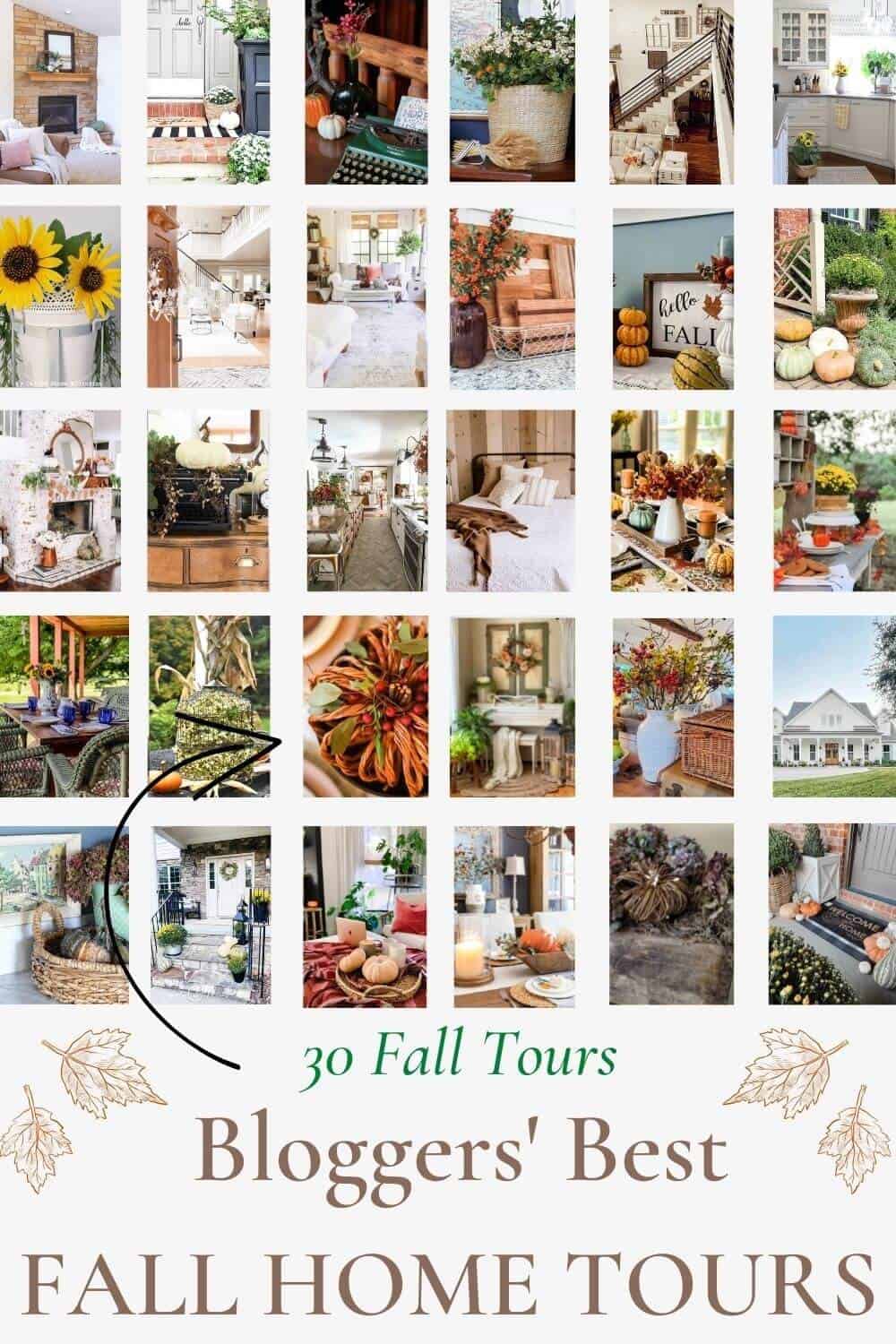 If you are coming over from
Open Doors Open Hearts
didn't you just love Aliya's gorgeous tour? Now I'd love to welcome you to one of the most beautiful places to experience Fall, The Northwoods of Wisconsin.
Indoors
I love decorating for Fall and styling simple vignettes for the season around the cabin.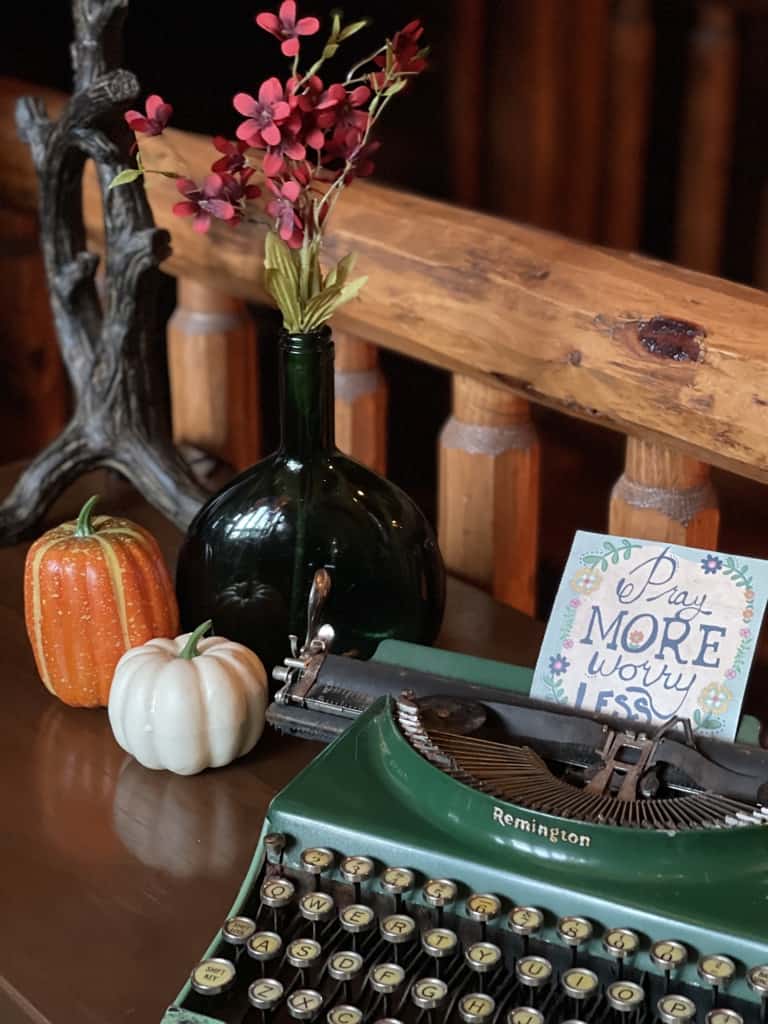 Honey wanted to help decorate! She loves to spend time with us and follows me around when I'm working. She even lays under the desk on my feet when I'm typing! She's a cuddler!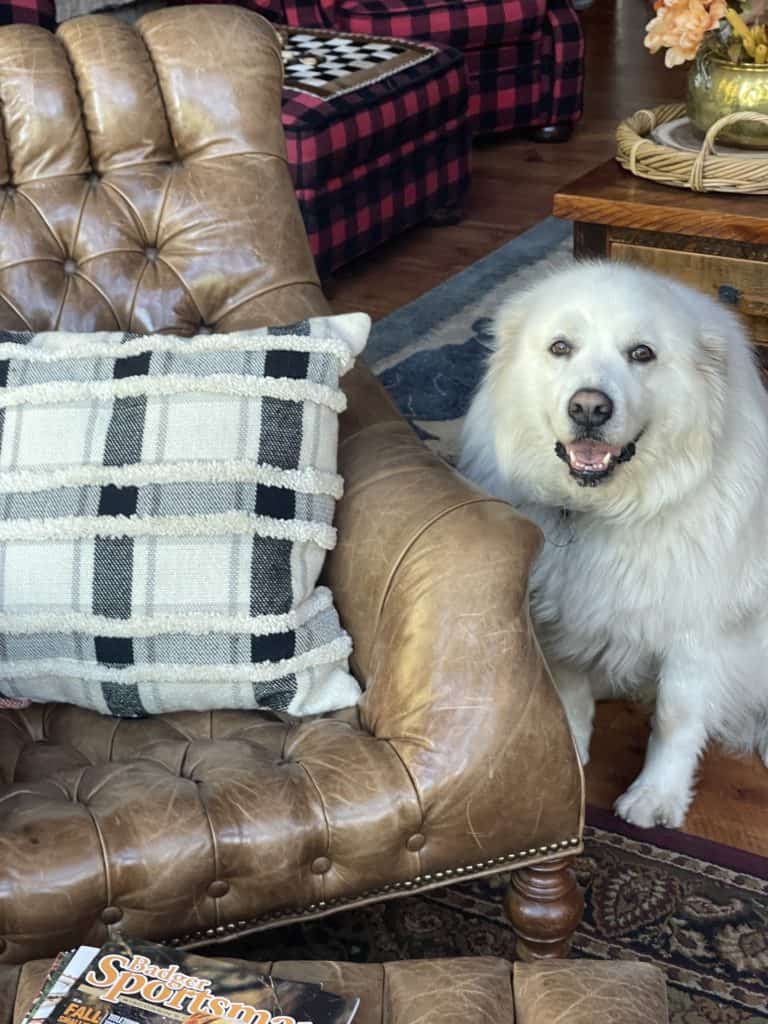 You can see more of my house decorated for Fall this year in
this recent post. 

One of the things I love to collect and keep out especially in Fall are my antique wooden biscuit jars.

Outdoors
We still have lots of leaves left to change colors, but there are many that are in full glory. I love when the colors reflect off the lake!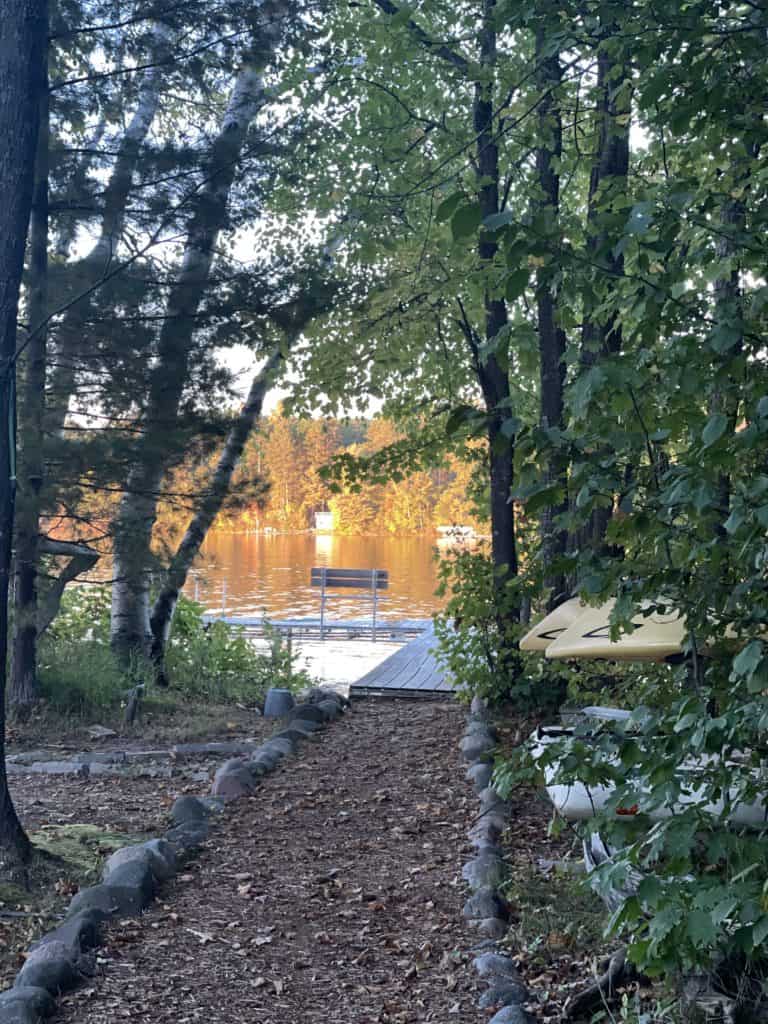 All the boats, jetskis, lifts and toys are put away. We just have one dock waiting, in case it's needed for Homecoming photos. It's a beautiful time of the year to kayak and take in the colors or to sit on the dock and enjoy the peace and beauty.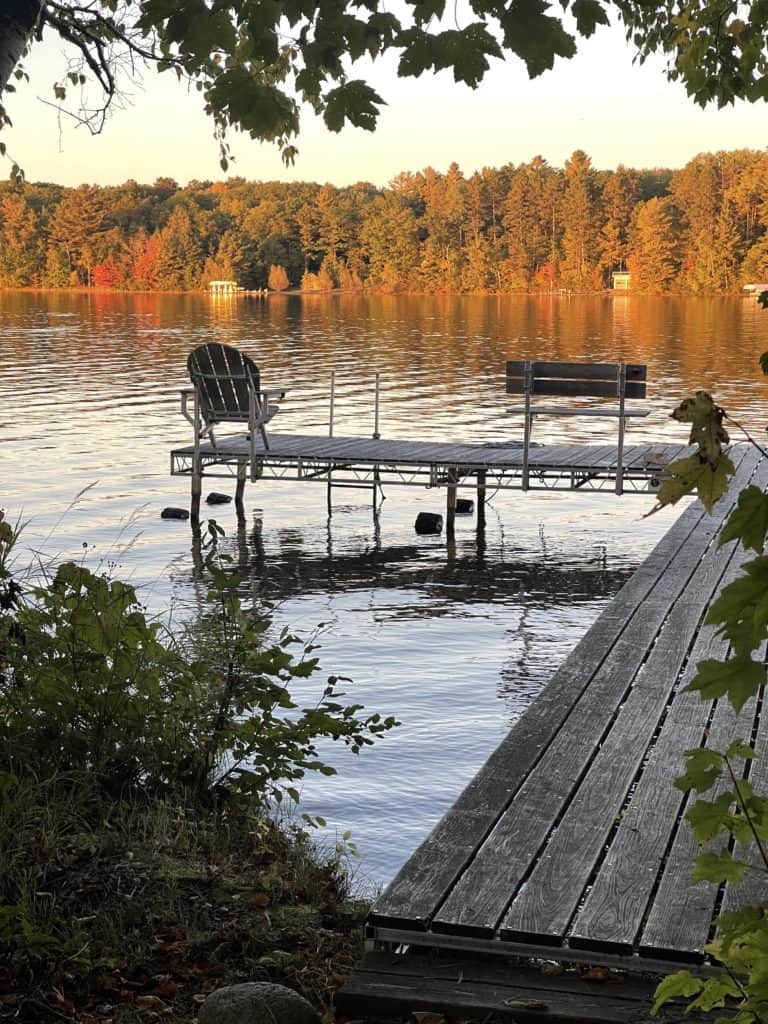 My favorite Fall colors together are red and orange so all my buffalo plaids work perfectly with my pumpkins. I also scattered pumpkins throughout the garden as you can see behind the glider.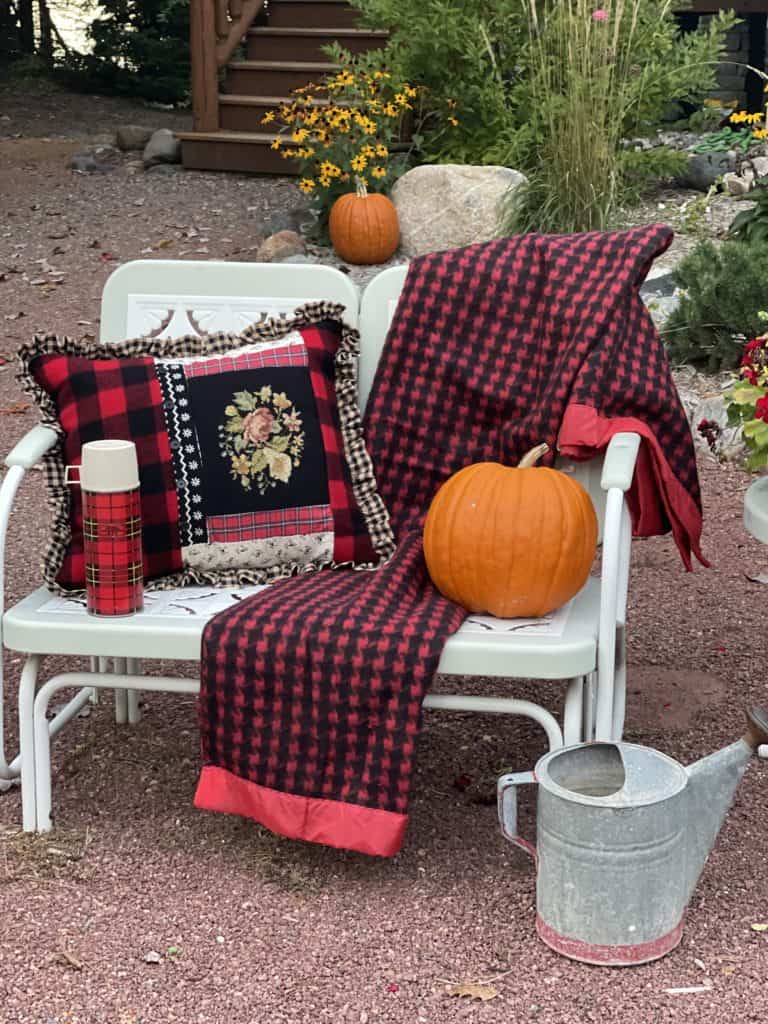 I always thought July was my favorite time in the garden, but this year, I have fallen in love in all ways with September. I've loved the colors of the hydrangea, zinnias and black eyed susans. We redesigned and replanted our front gardens last Fall so this year is really the first year we've gotten to see what they will do. And we've loved it!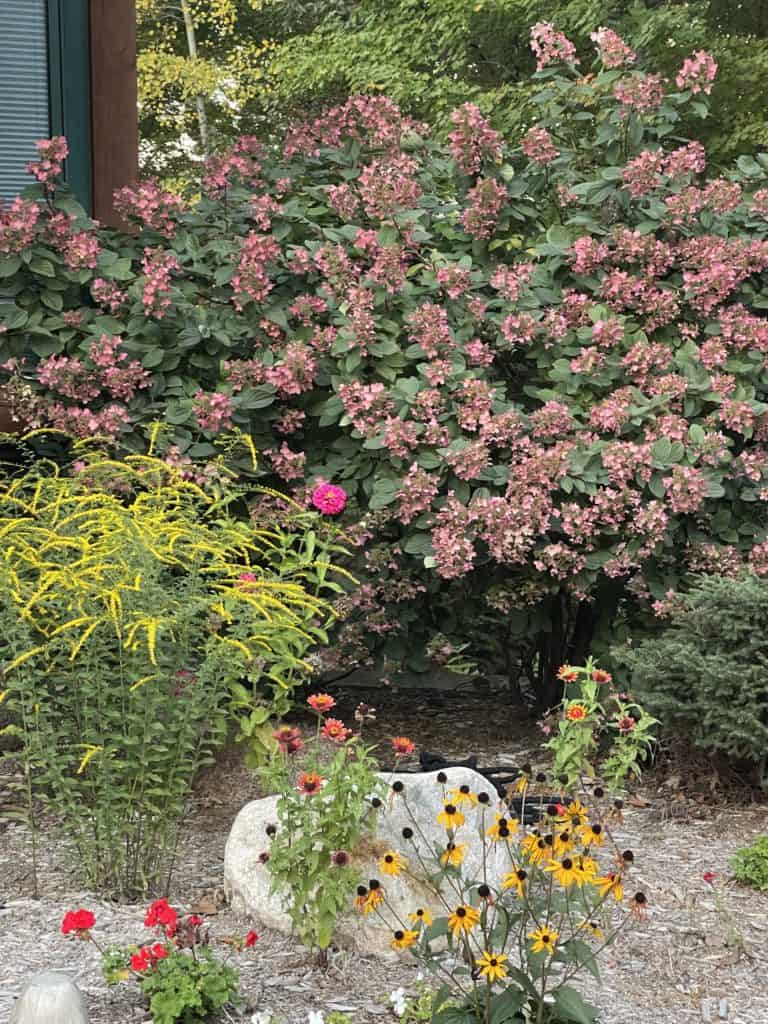 This is the first time I've set up this little conversation area in front of the cabin and I think I will always put this furniture grouping together in this spot. When we pull the furniture out of storage each Spring its going back here. I've used this furniture on the back porch, on the patio on the front porch, but this is my favorite.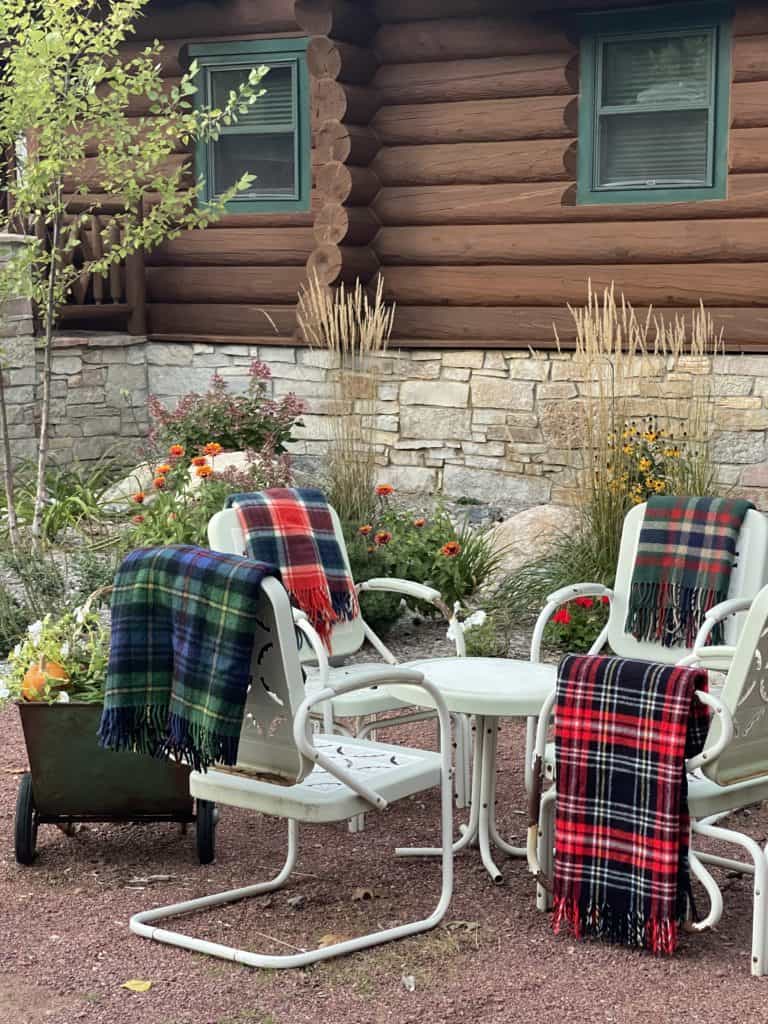 Throwing plaid blankets over the back is perfect for Fall when it's often cooler when we are sitting here.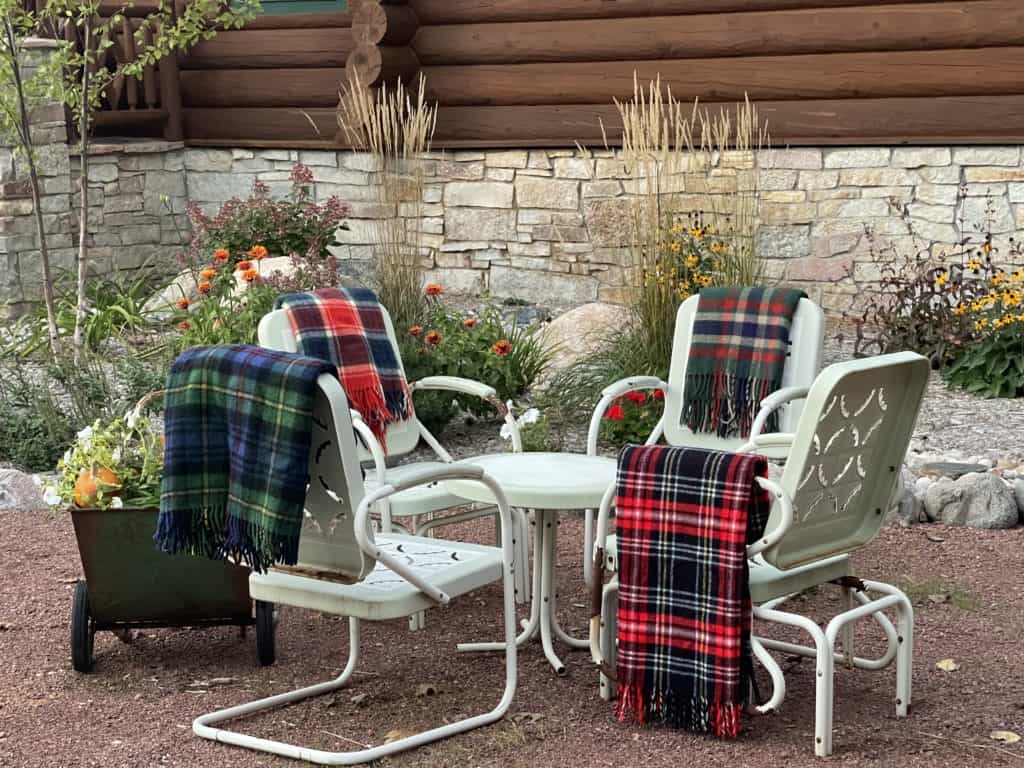 We love to sit out here in front of the cabin watching the kids shoot hoops in the driveway or waiting for guests to pull up.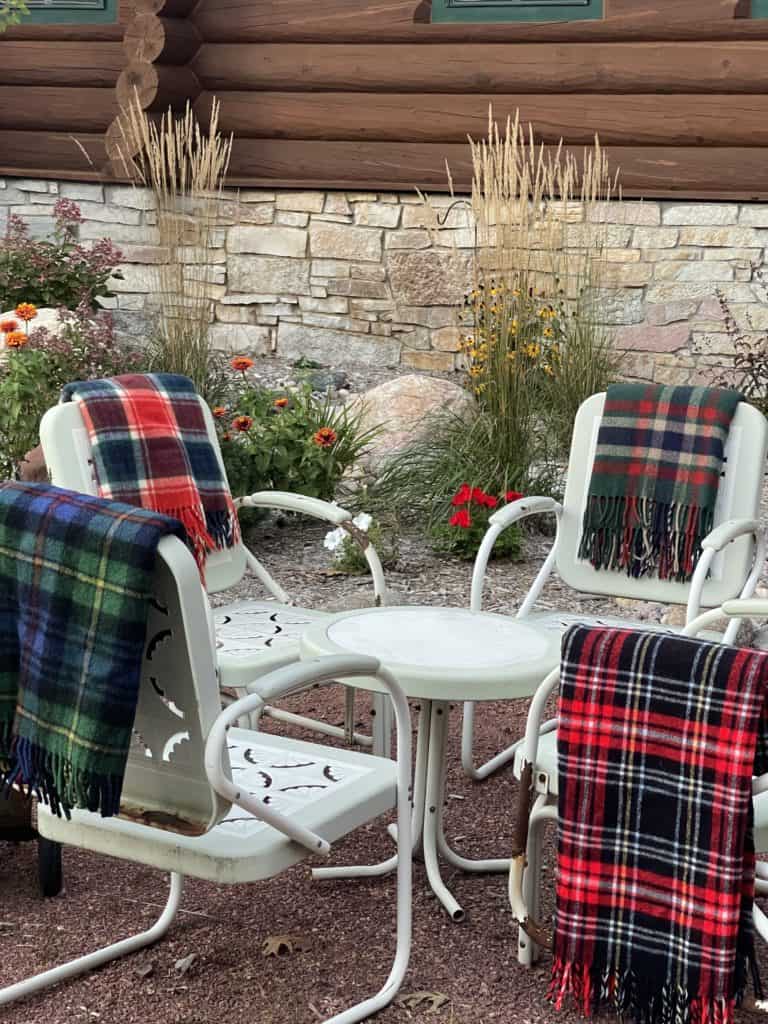 In September the garden is on its last show. This vintage wagon will end up full of pumpkins, but I didn't pull out all the flowers yet, I just threw a few baby pumpkins in with them. All my pumpkins this year we grew ourselves in our first pumpkin patch! I've dreamed of having one forever. We had a lot of fun planting them and watching them grow!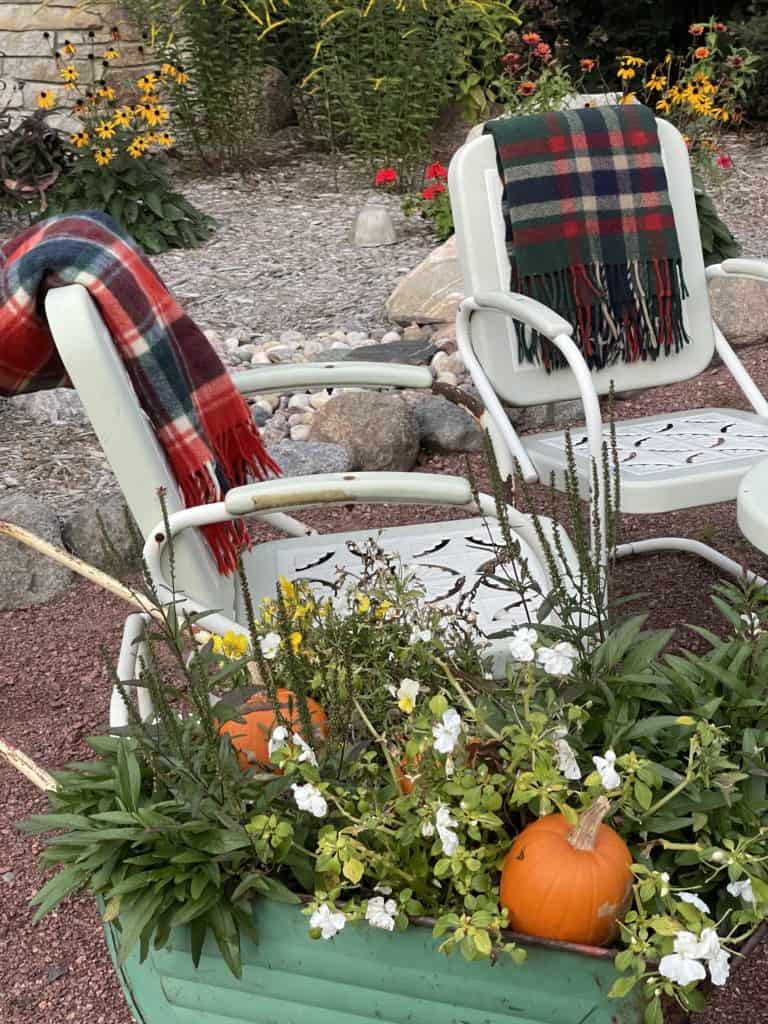 I love decorating my chippy vintage green ladder. I leaned it up next to the garage door and layered it with plaid blankets.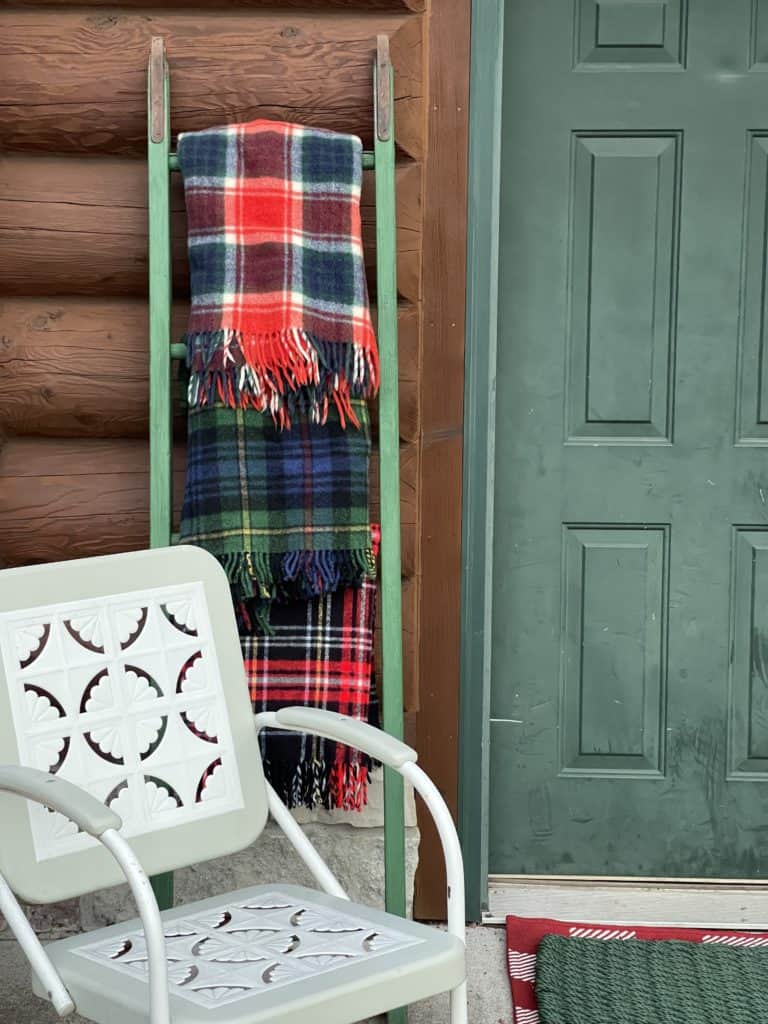 Thanks so much for joining me! Next up on the Tour is another of my favorite bloggers,
Cottage On Bunker Hill
. You will be so inspired by her home!
Take the Tour
Monday's Tours


The Tattered Pew / Midwest Life and Style / Bricks 'n Blooms
My Thrift Store Addiction / Pasha Is Home / Willow Bloom Home Blog
Tuesday's Tours


Open Doors Open Hearts / White Arrows Home / Cottage On Bunker Hill
Simply2Moms / Cottage In The Mitten / Sunrise Valley Farm
Wednesday's Tours


Sweet Pea / County Road 407 / Lora Bloomquist Create and Ponder
Thistle Key Lane / Cloches and Lavender / A Life Unfolding
Thursday's Tours


First Day of Home / The Old Barn / Tatertots and Jello
The Ponds Farmhouse / StoneGable / Noting Grace
Friday's Tours


Dabbling and Decorating / She Gave It A Go / Sand Dollar Lane
Robyn's French Nest / My Family Thyme / Shiplap and Shells
FOLLOW WHITE ARROWS HOME


Instagram ~ Facebook ~ Pinterest ~ Twitter ~ YouTube ~ Tik Tok ~ Liketoknow.it