It was so fun when the Girl Camper chapter from Kentucky asked me to collaborate with them and share their signature cocktail.I was thrilled to get to know them better and try this fun drink!
Enjoy a video of making the cocktail at the bottom of this post.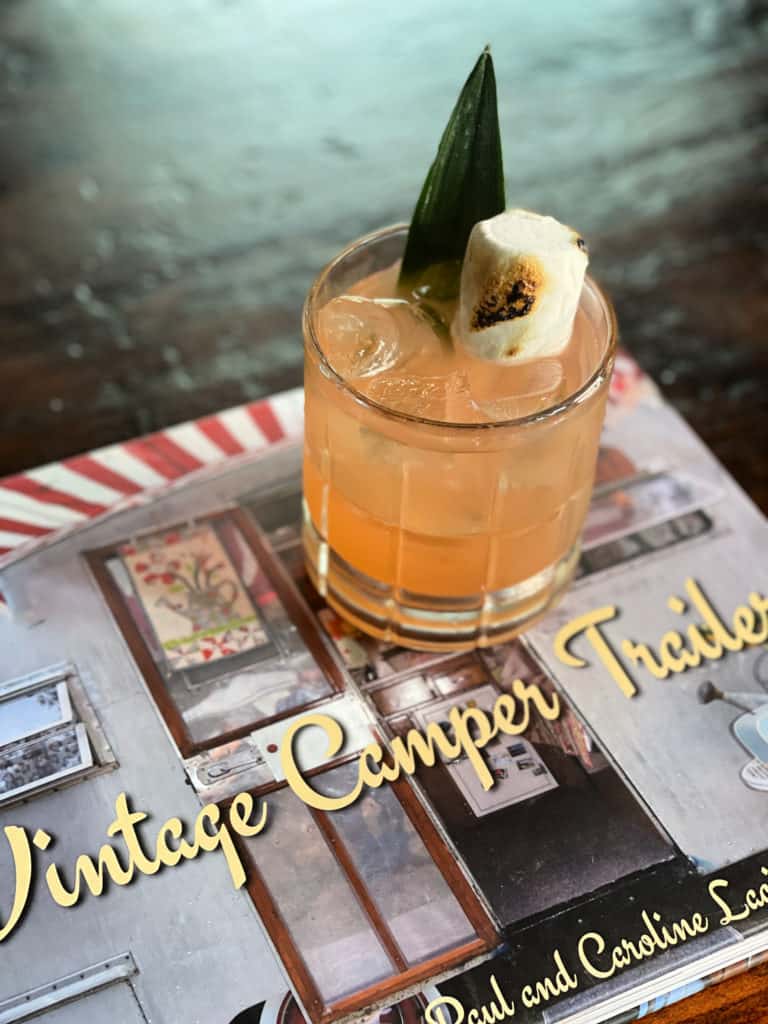 (Affiliate links are used for your convenience. Read my full disclosure here.)
We had just interviewed Girl Camper in Chief, Janine Pettit, on my podcast, The Cabincast and it was fun to follow along and connect with so many other Girl Camper groups around the country.
It was an amazing episode you will love listening to if you haven't yet.Read more about it in THIS POST and LISTEN HERE.
I'm remodeling my own vintage camper right now, a 1974 Yellowstone.Follow along HERE and HERE!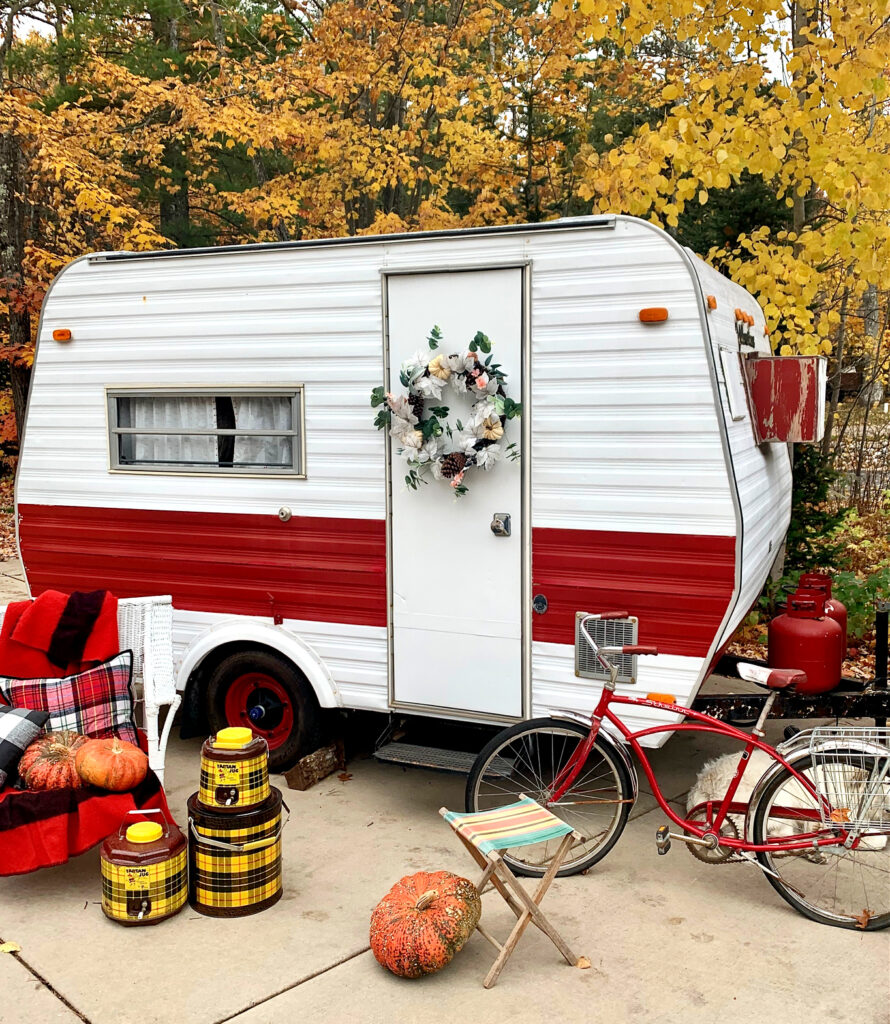 Ainslie of Kentucky Girl Camper reached out to me on Instagram and asked about the collaboration and said she would send me the special ingredient, the Red Berry Syrup from Set the Bar.
You'll love following Ainslie and the Girl Campers of Kentucky on Instagram! They have amazing adventures!

Set the Bar is the cutest mobile bartending service made from a horse trailer! They go to events around Kentucky and help make it special. Wish they were in Wisconsin!
At least I can experience their delicious cocktails! Here's how to make The Kentucky Girl Camper Cocktail.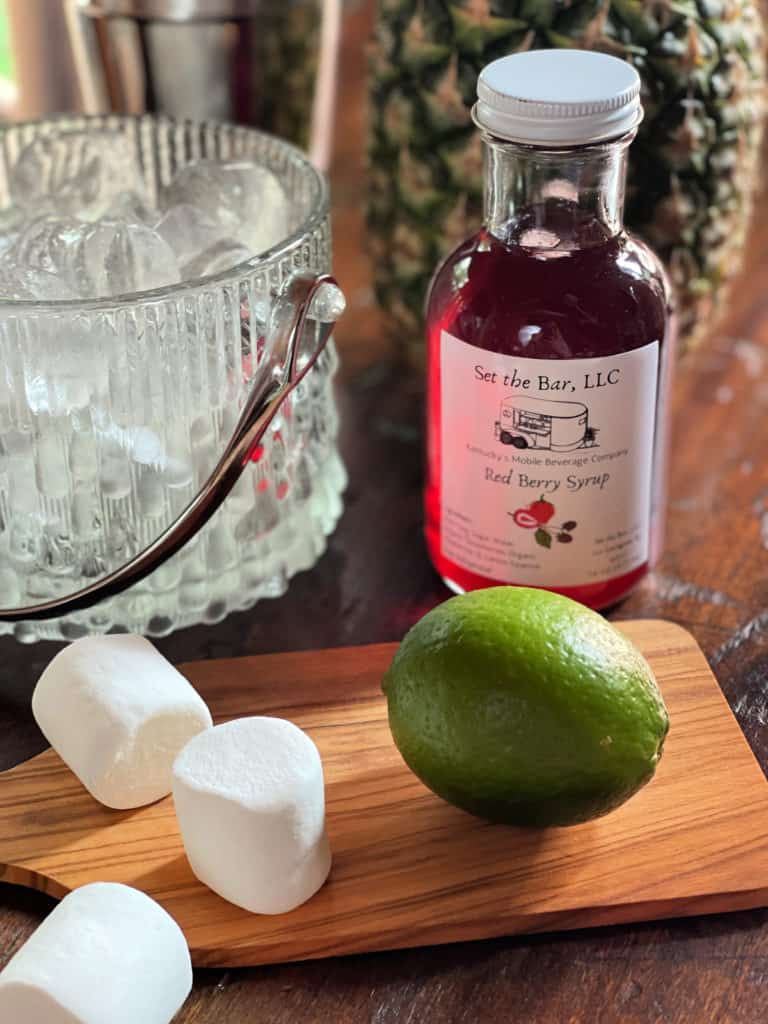 I found this beautiful little glass ice bucket at a local antique shop with #thriftingwiththegals. Follow along on Instagram Wednesdays in stories to see what I am finding out thrifting and antiquing.
It makes the first step of the cocktail mixing beautiful! Filling the shaker with ice! You can find a similar ice bucket HERE.
Add 1.5 oz. Dark Spiced Rum.You can any liquor you like- bourbon, vodka, or even keep out the alcohol for a virgin drink.
Add in 1 oz. of Set the Bar Red Berry Syrup.
Add in 1.5 oz. pineapple juice.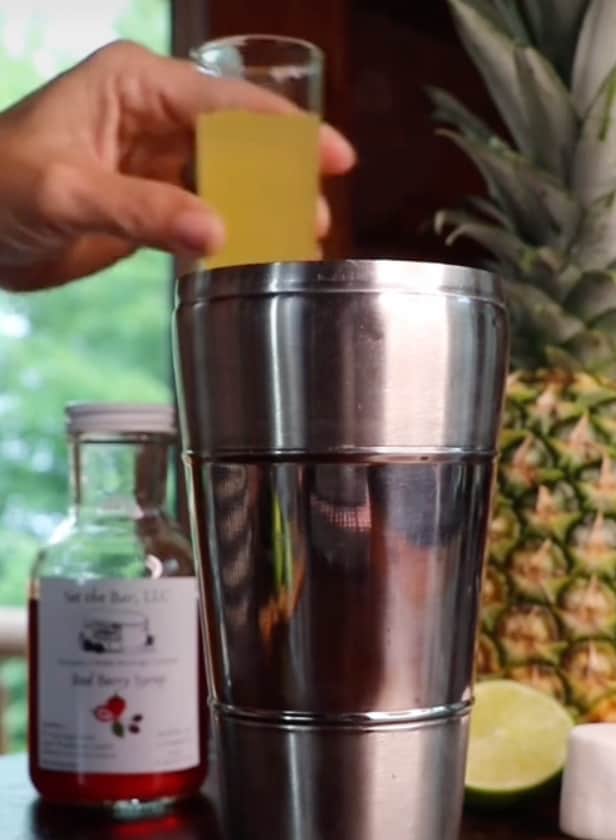 Add a few dashes of chocolate bitters. These can be hard to find in the store. Even here in the cocktail country of The Wisconsin Northwoods our liquor department said they only usually keep one or two bottles around. So I ordered online.
Squeeze half a fresh lime in.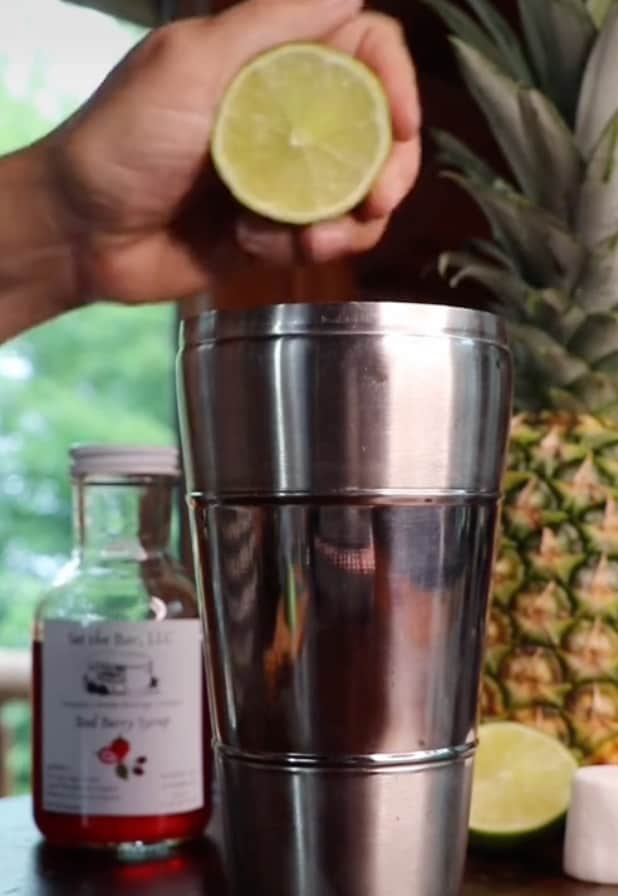 Now shake!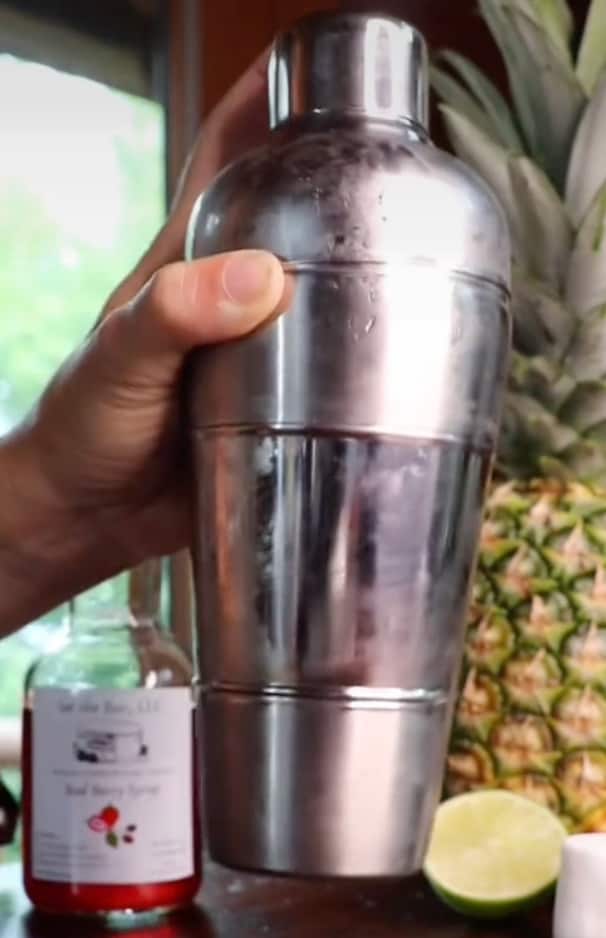 Pour over ice in a rocks glass. I often make giant ice cubes or spheres for our cocktails using this and this, but we also love the ice from our Scotsman ice maker.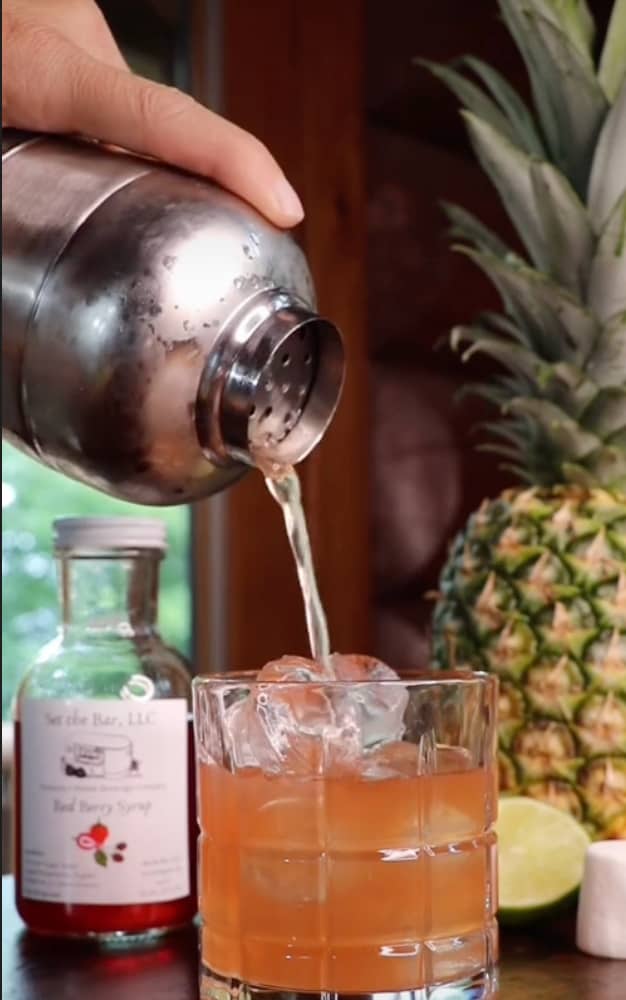 I cut a piece of the pineapple frond for part of the garnish.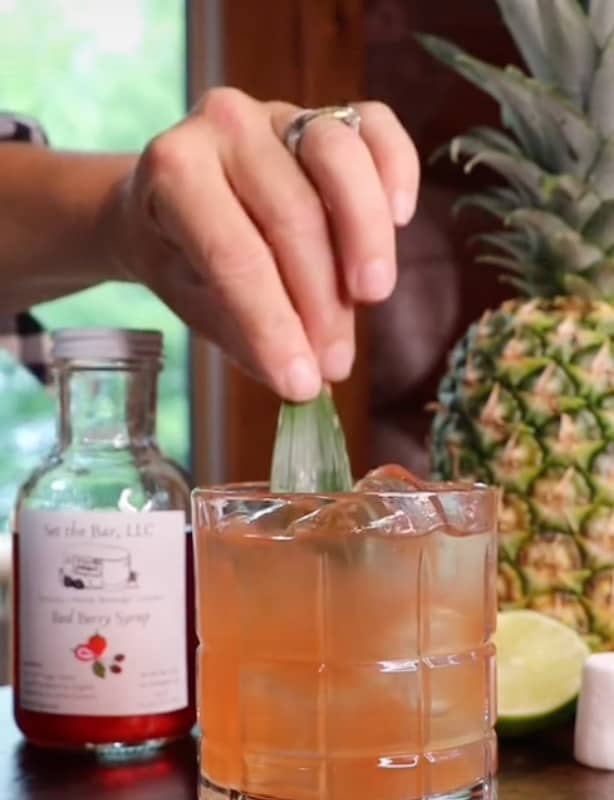 Then because it's an ode to camping, I added a marshmallow and toasted it with a lighter a little bit.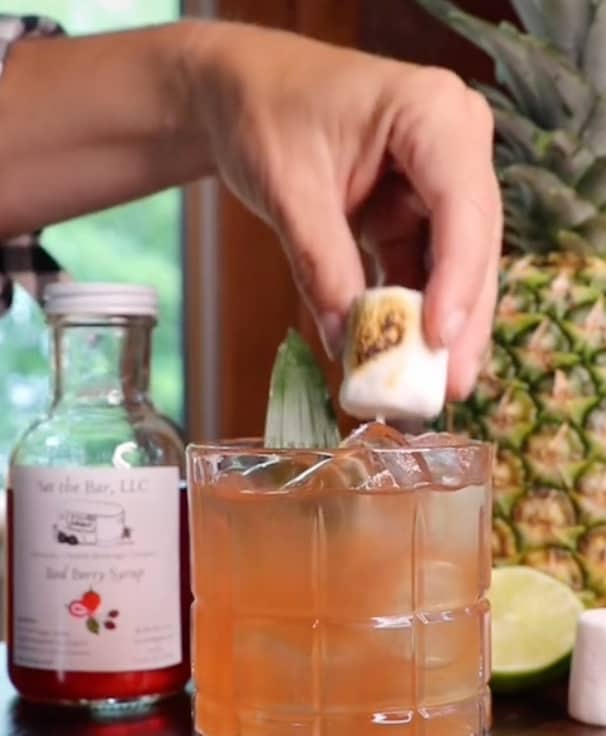 Then I added a special Northwoods touch with my custom White Arrow Swizzle Sticks. I sell them in my shop and online HERE.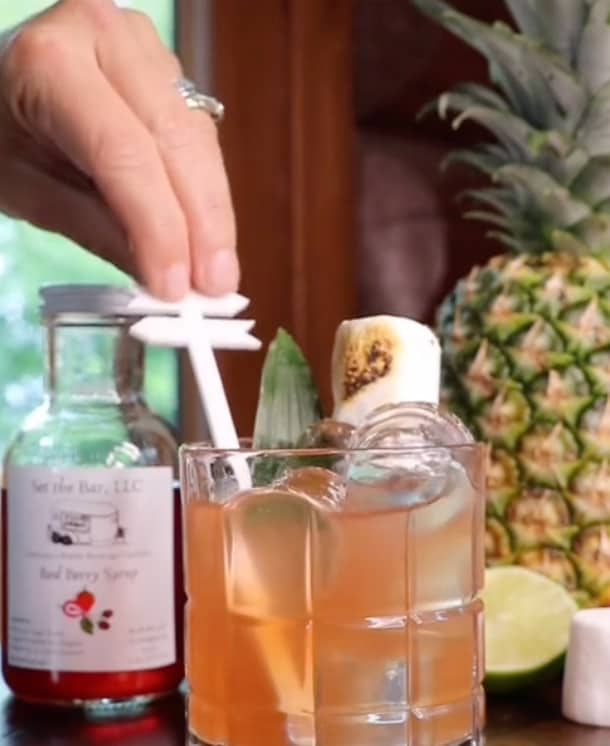 Watch the Making of the Kentucky Girl Camper Cocktail
Do you love camping? Are you looking for a fun way to get out and find adventure? Check out all the amazing information on girlcamper.com and find a chapter near you!
Supplies
Other Posts to Enjoy
FOLLOW ALONG
Instagram ~ Facebook ~ Pinterest ~ Twitter ~ YouTube ~ Tik Tok ~ Liketoknow.it