I'm so excited to be joining some of my blogging friends to share in the Feathered Friends Blog Hop hosted by Amber of Follow the Yellow Brick Home.
If you are coming over from Calypso in the Country, don't you love her style! She has such a beautiful home.
Find a full list of all participating blogs with links at the bottom of this post.
Welcome to our home. We live in a full log cabin lakeside in The Northwoods of Wisconsin.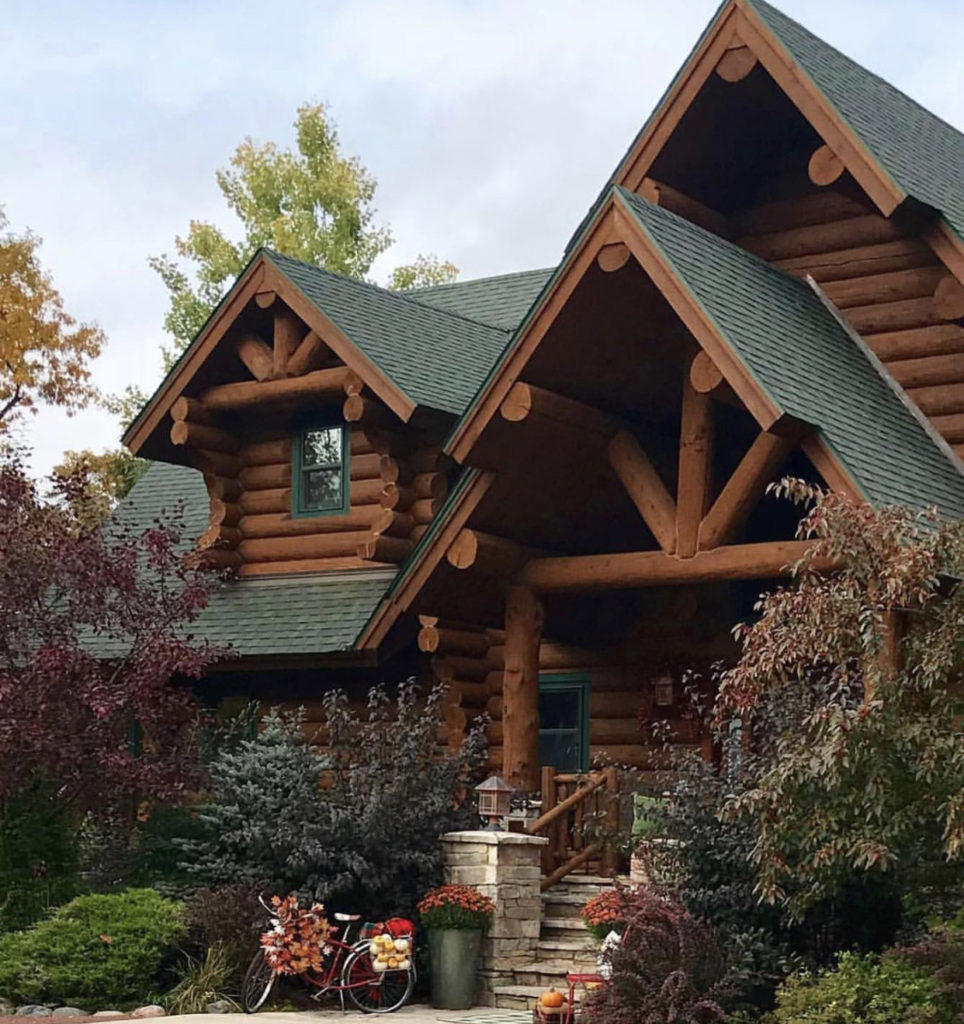 These paint by number duck paintings were the inspiring starting point for my mantel decor.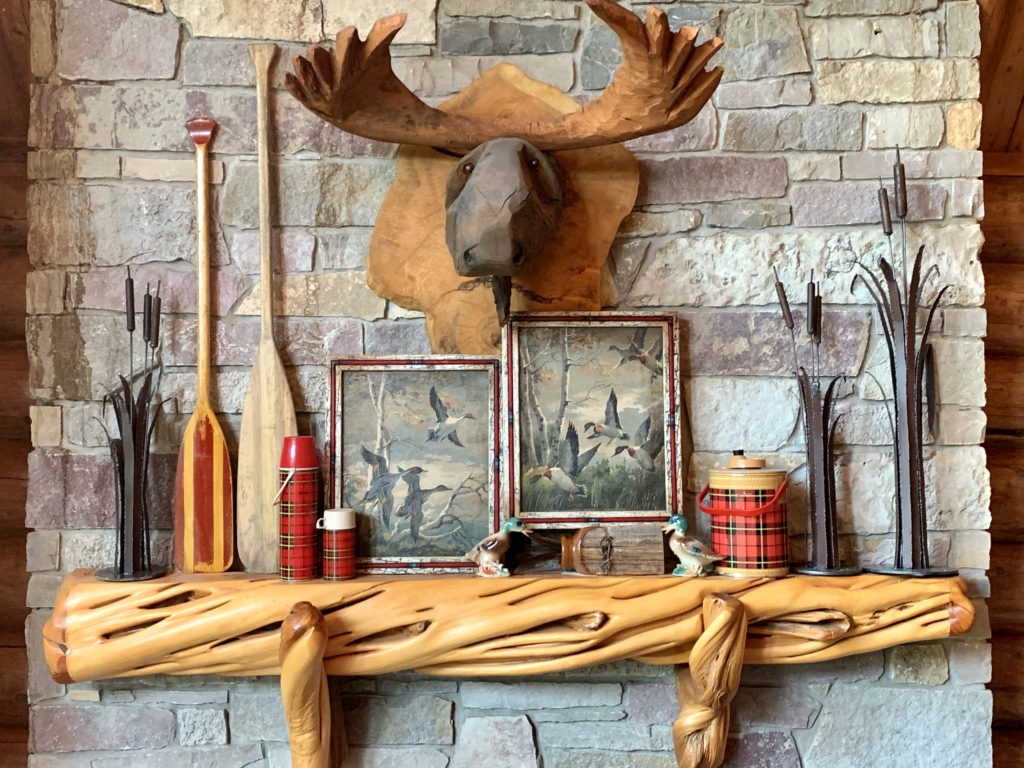 I also collect little ceramic ducks that I love adding to my Fall decor.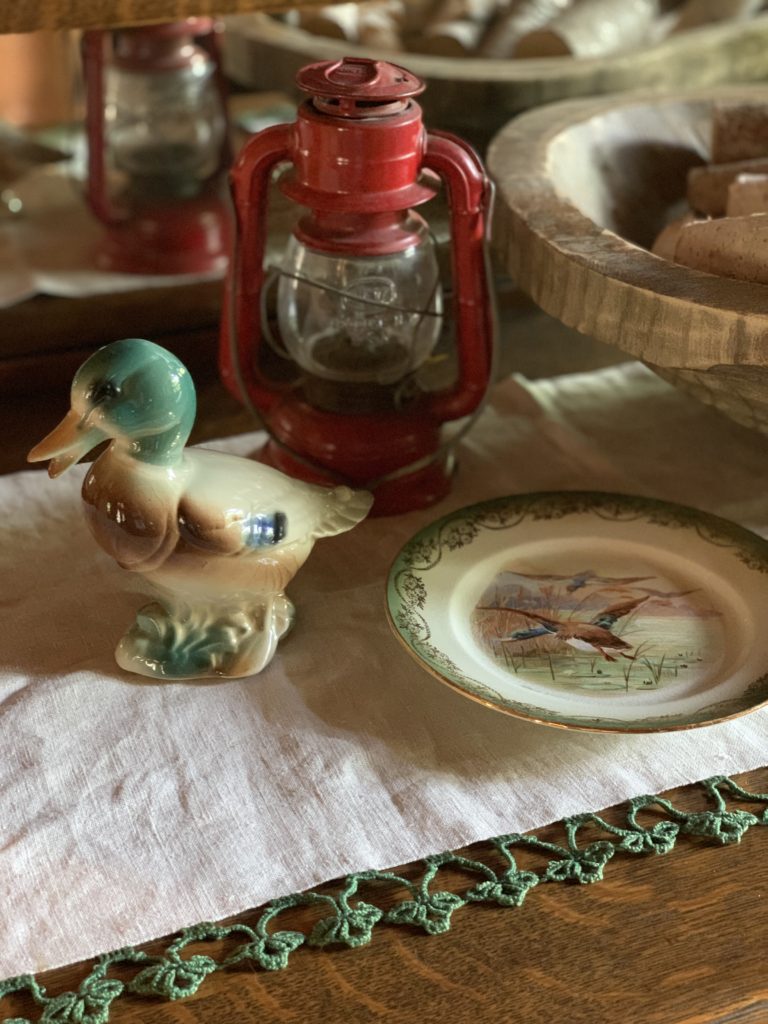 Pheasant feathers fill these vases made from old fence posts. They were a gift from my husband years ago.
I love using my vintage Skotch Koolers as end tables. I found a tray at the thrift shop with ducks on it that makes a great top for the Kooler. See my other ideas for decorating with Skotch Koolers in this post.

I also pulled out the candles from my brass candle holders and put long feathers in them on my coffee table.
An old sewing basket with ducks on top of it makes a great accent piece on the table too.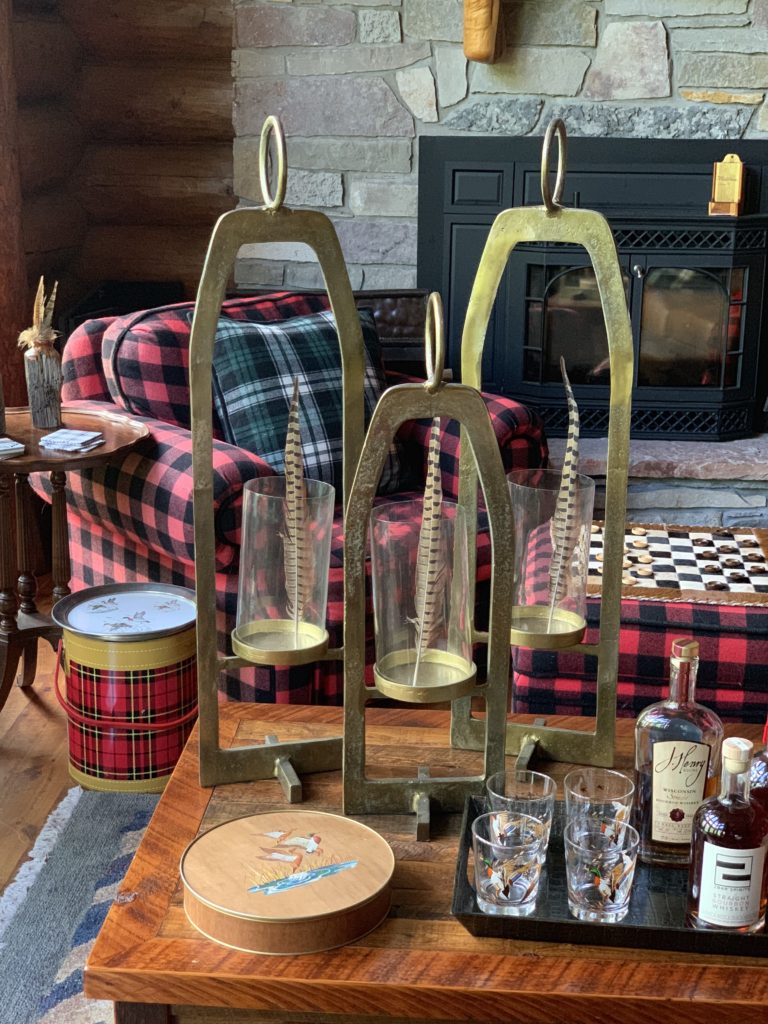 Vintage glassware is something else I love to collect. These duck high balls are perfect for cocktails by the fire in the Fall.
My duck coasters keep my wood coffee table safe.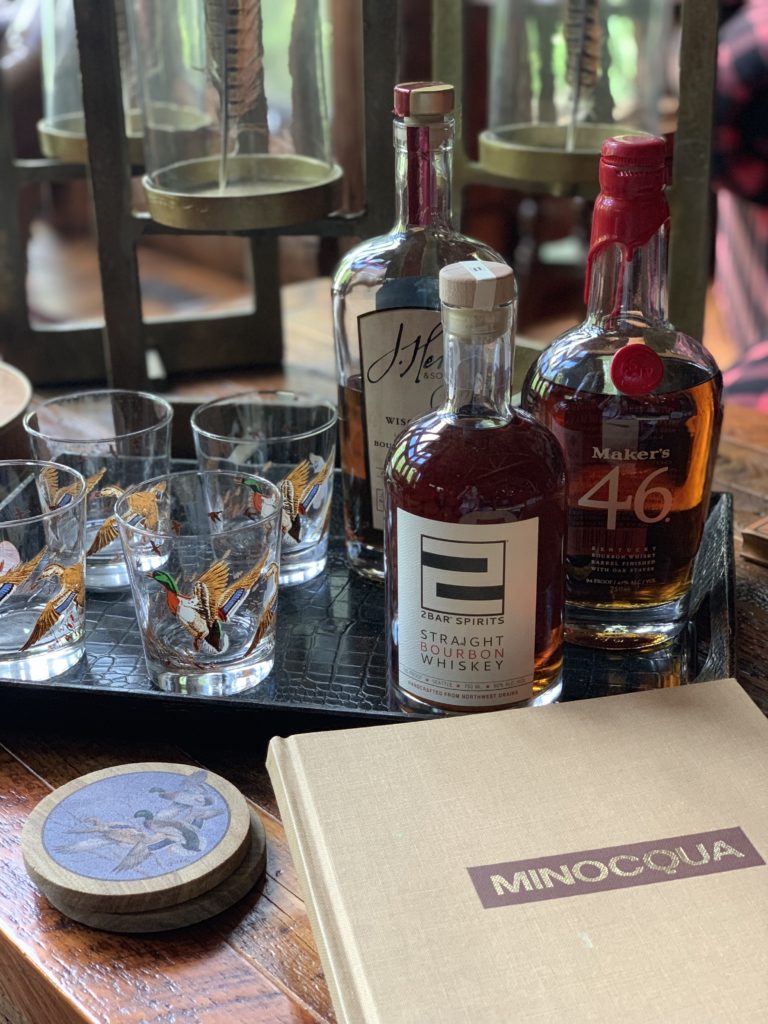 I'm always inspired by the plants, animals and views outside my cabin windows when decorating. An antique duck decoy is a great addition to the bookshelf.
I always keep my eyes out for vintage art for our home and this one with the flying geese is a great one!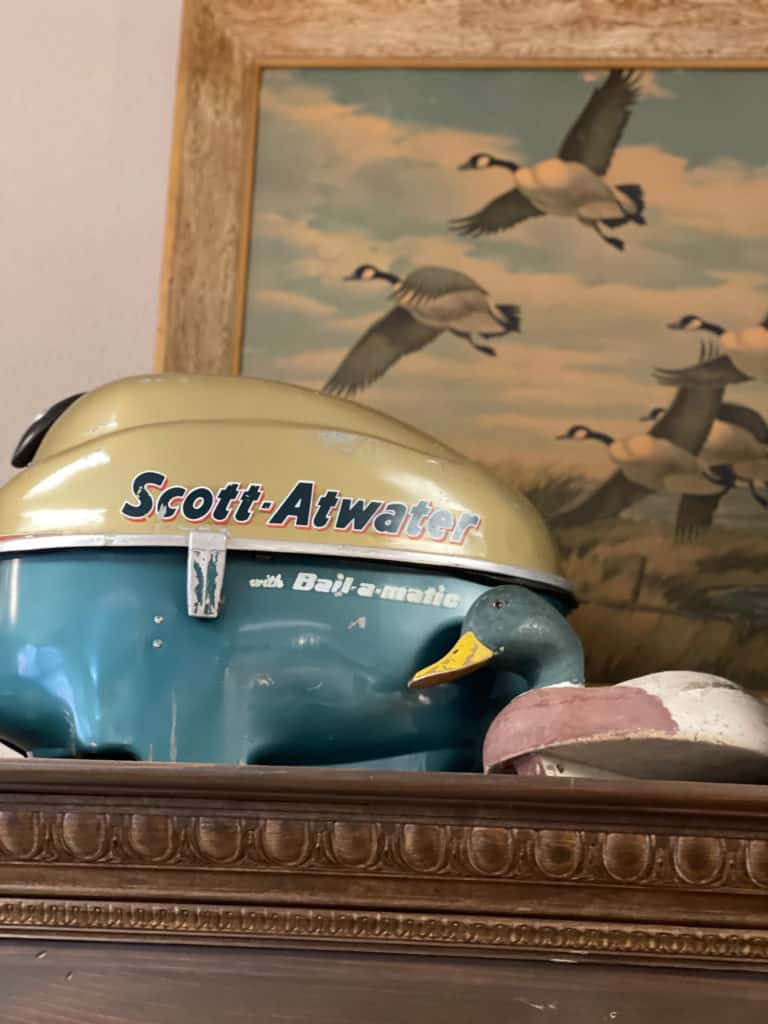 Another year I decorated the mantel with this beautiful vintage pheasant print. When I found it in an antique shop, it already had its black and gold frame.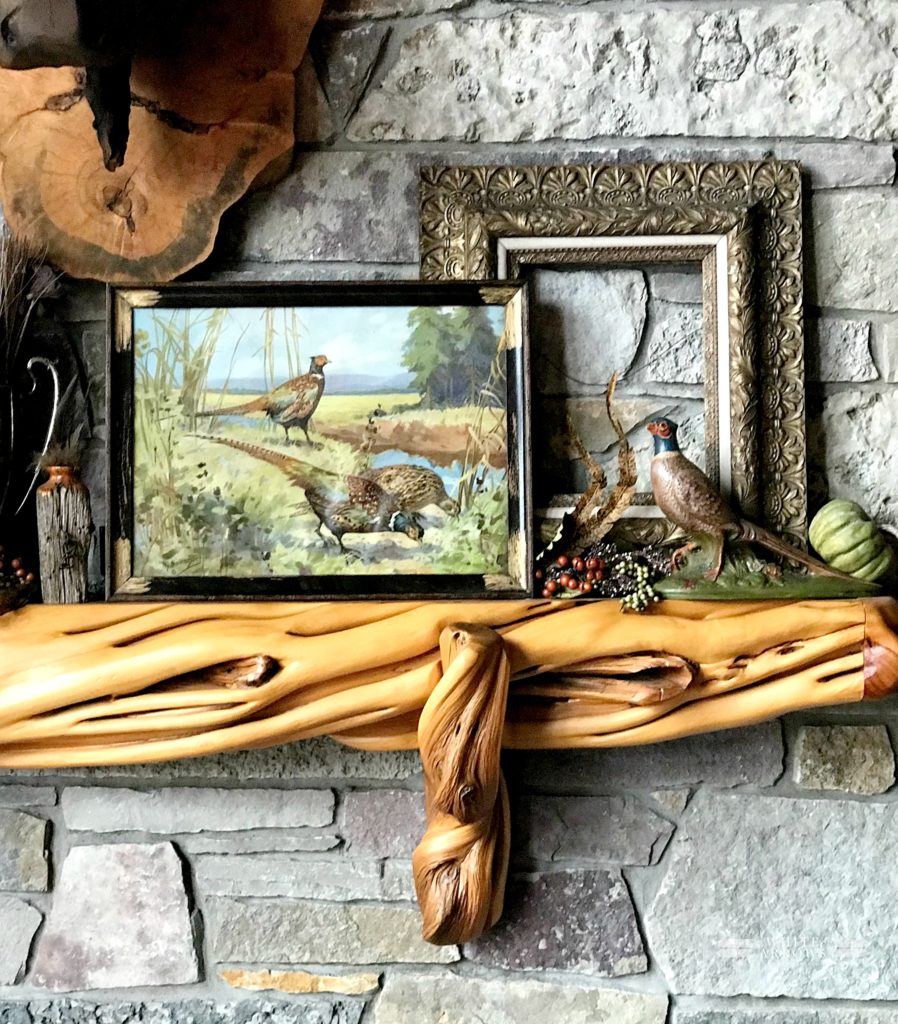 I added some empty gold vintage frames and pheasant statues.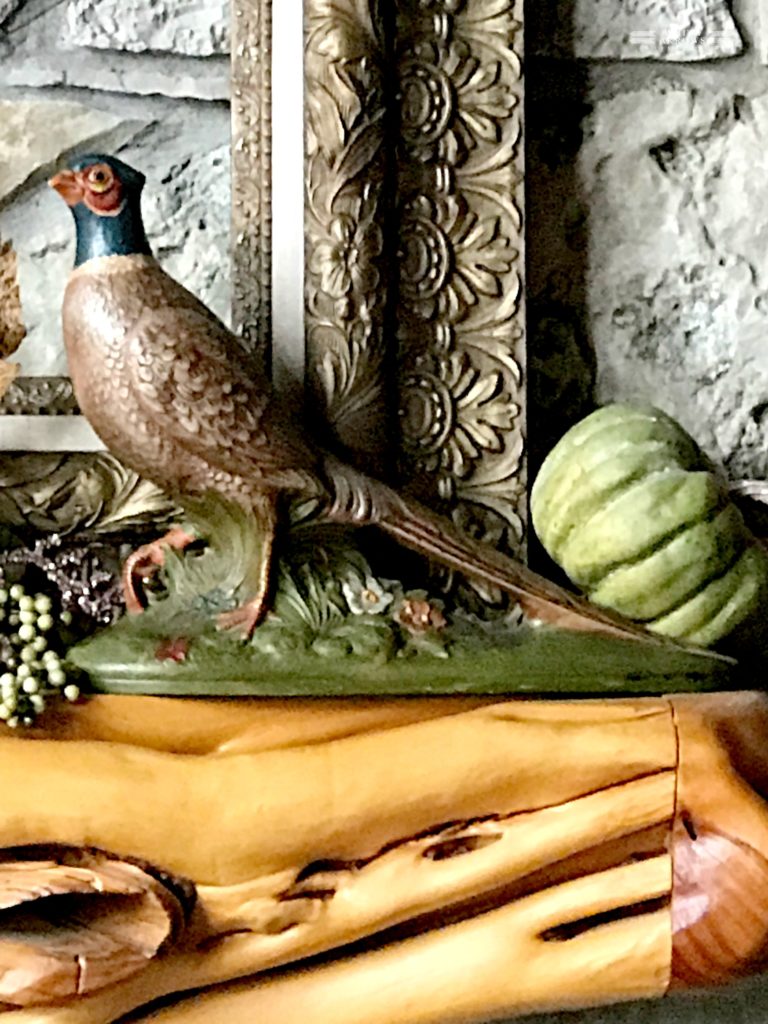 This metal sign, though not old, I found at a thrift shop and added to this Fall vignette.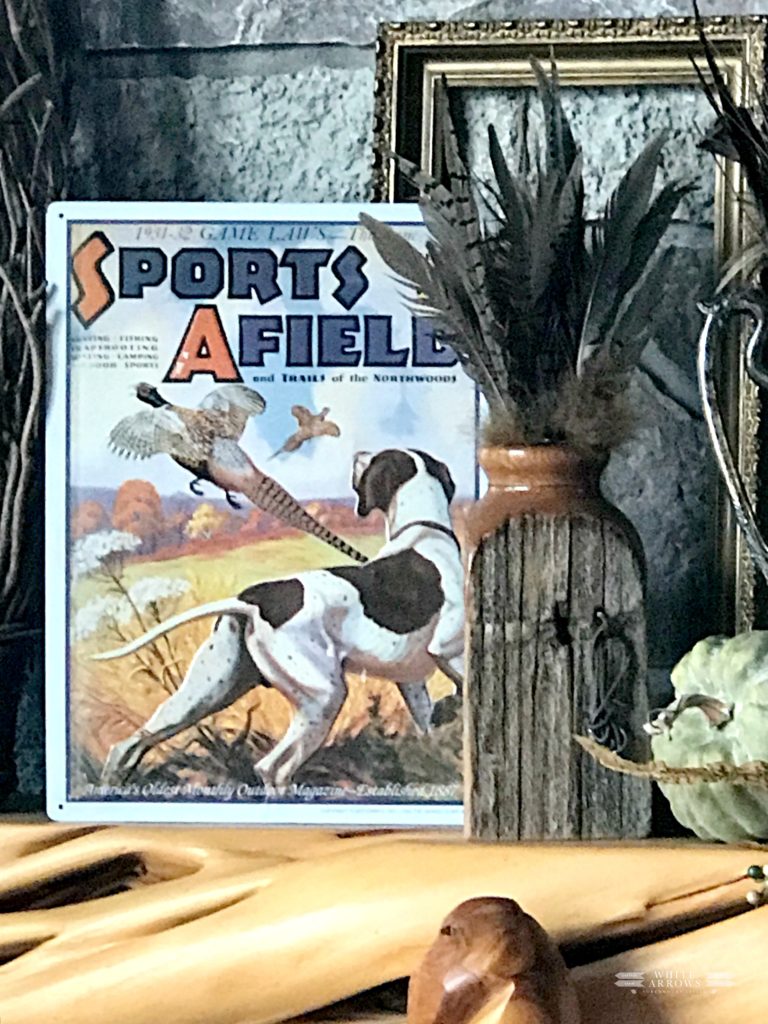 My vintage magazine artwork with a flying pheasant is perfect on our Fall mantel this year. See more of our Fall decor in this post.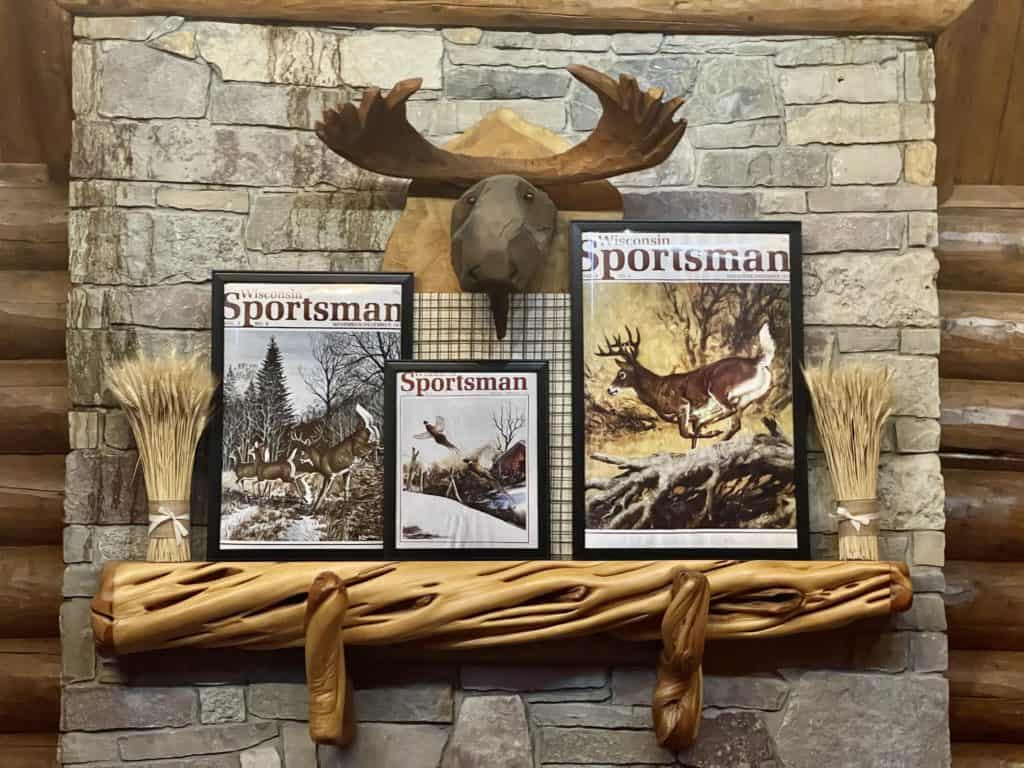 I love decorating with pheasant feathers all year long. I think they are classy and look amazing in my vintage vases.
I collect green glass vases. They are a fun collection because there are so many different styles and sizes and can be found for reasonable prices. This large one is a favorite. Read about more of my favorite collections in this point.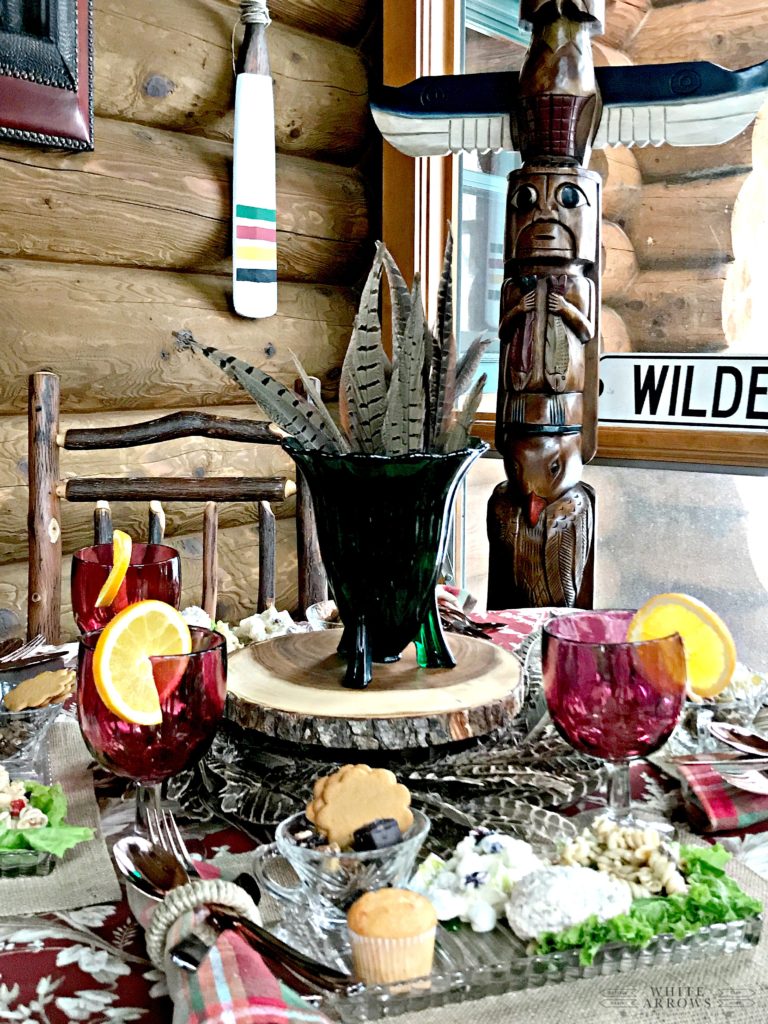 This Fall feathered pillow is a favorite of mine to pull out each season. I love the colors and how it works with my other throw pillows.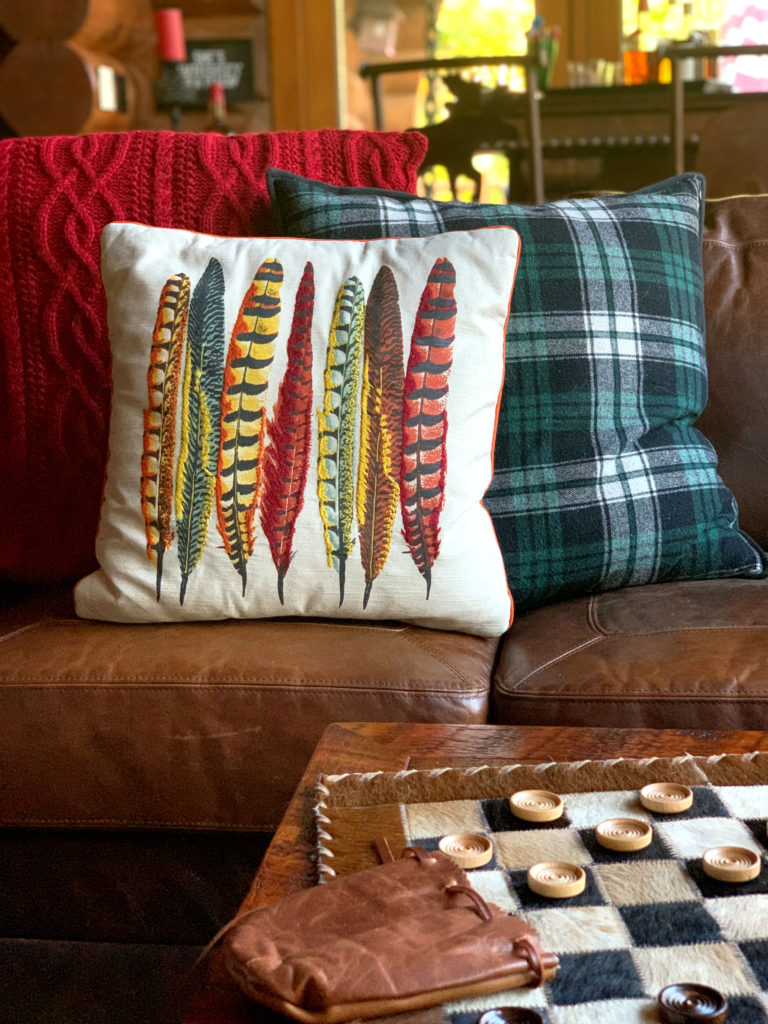 Get the Look


Next up you are headed to Texas and my friend Laura of Decor to Adore. Thanks so much for spending time here. If you are not already subscribed and following along, I hope you will use the links below to join in.
Take the Tour
FOLLOW ALONG
Instagram ~ Facebook ~ Pinterest ~ Twitter ~ YouTube ~ Tik Tok ~ Liketoknow.it