Vintage Skotch Koolers make wonderful end tables, flower pots and seasonal decor. They are practical, pretty and fun to collect.
Each month I join my friends Ann of Dabbling & Decorating and Rachel of The Ponds Farmhouse for a blog hop in honor of our weekly #thriftingwiththegals series.I'm so thankful to Ann for organizing!
We are also excited to have of Junk Tales along as a guest host.
This month I'm sharing how I love to decorate with the vintage Skotch Koolers I find.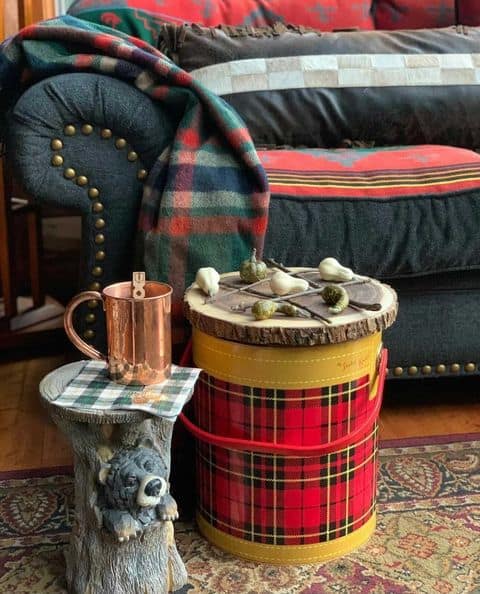 It's even more exciting to share about my vintage collection, because the Skotch Kooler company has come back under new ownership after decades. The new Skoch Kooler now has four products with more to come!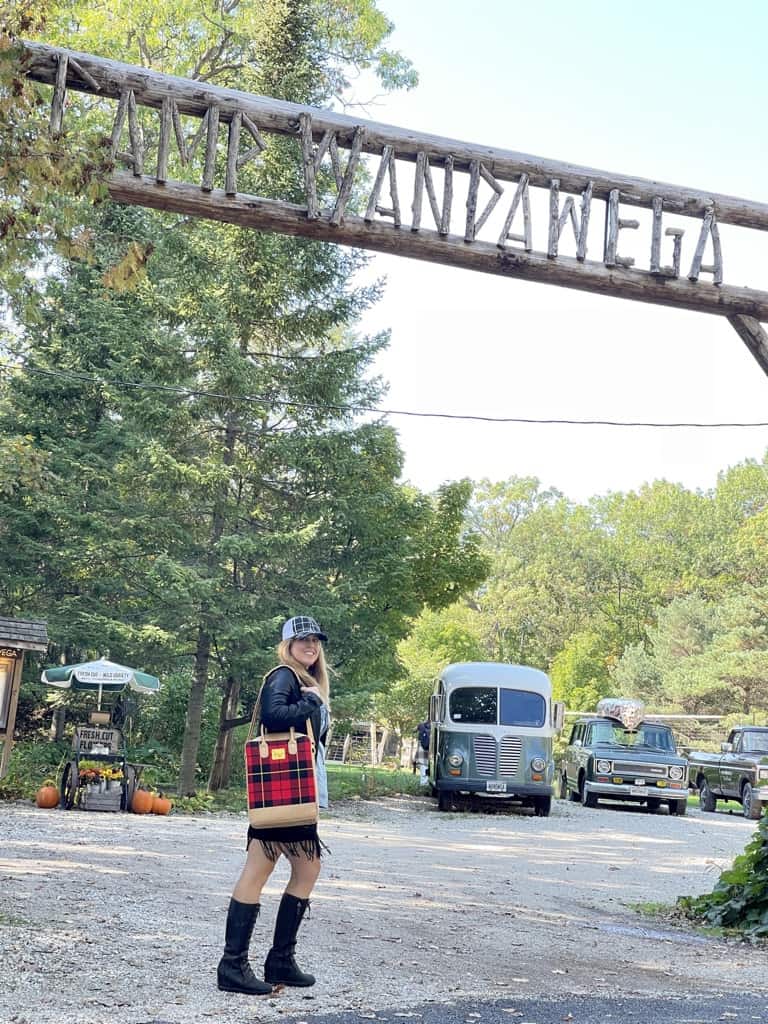 I was so honored to be a part of their recent product launch! Skoch Kooler partnered with Camp Wandawega to produce two Skotch Jugs, a green plaid limited edition Camp Wandawega jug and the classic Skotch plaid red jug.
Skotch Kooler hosted an event at Camp Wandawega and I was able to go around and make content to share with my followers and spread the word about these amazing new products! They will be things that gals will be thrifitng for and treasure hunting for years from now!
I've got a discount code at the bottom of this post for you to invest in a New Skotch Kooler piece!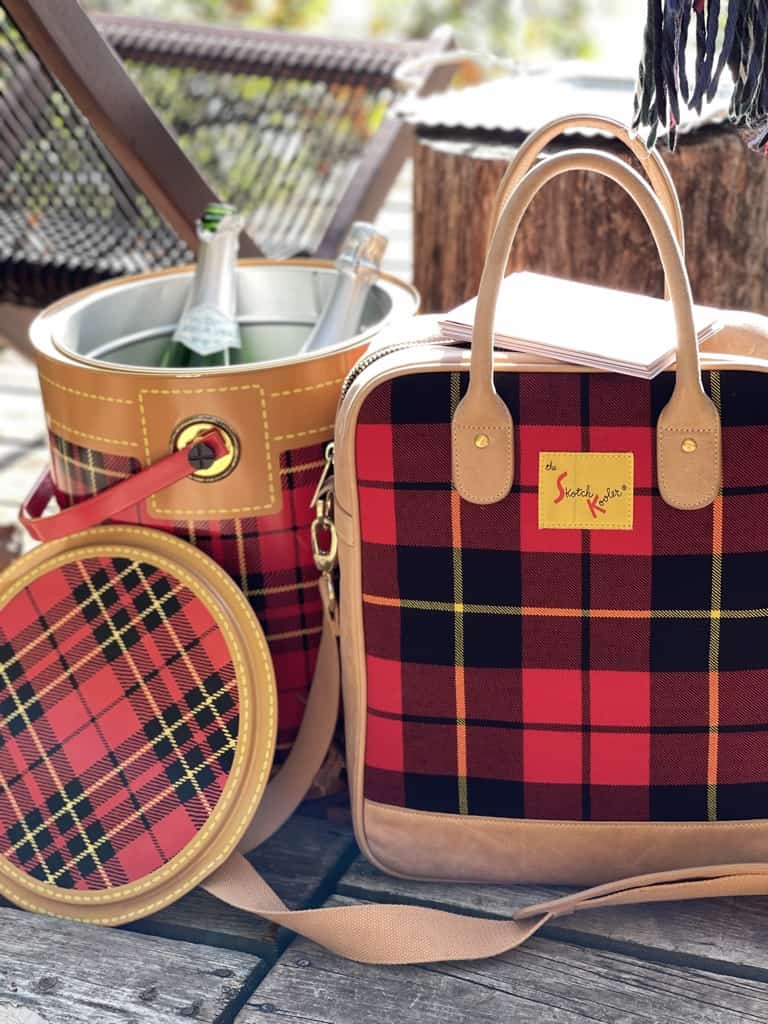 MEET THE THRIFTING GALS
~ The Ponds Farmhouse ~ Junk Tales
As A Flower Pot
At the beginning of Summer, I dressed up our porch with reds, whites and golds and these hydrangeas in one of my Skotch Koolers.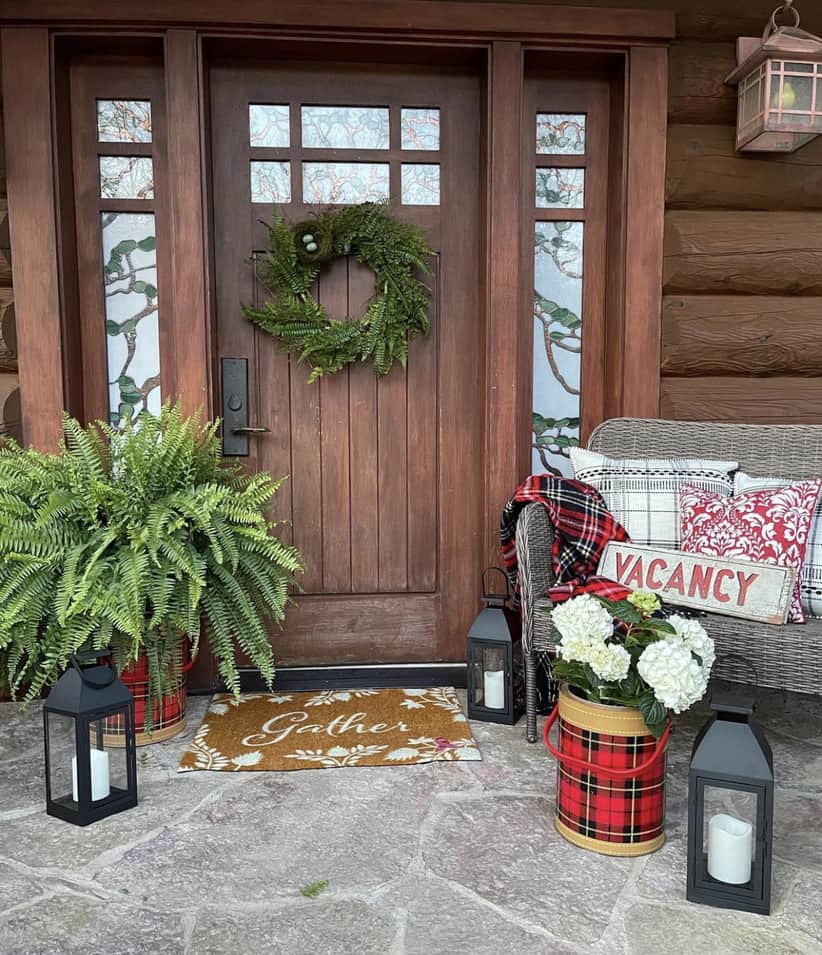 A pot of red geraniums is a perfect addition to the Scotch Kooler.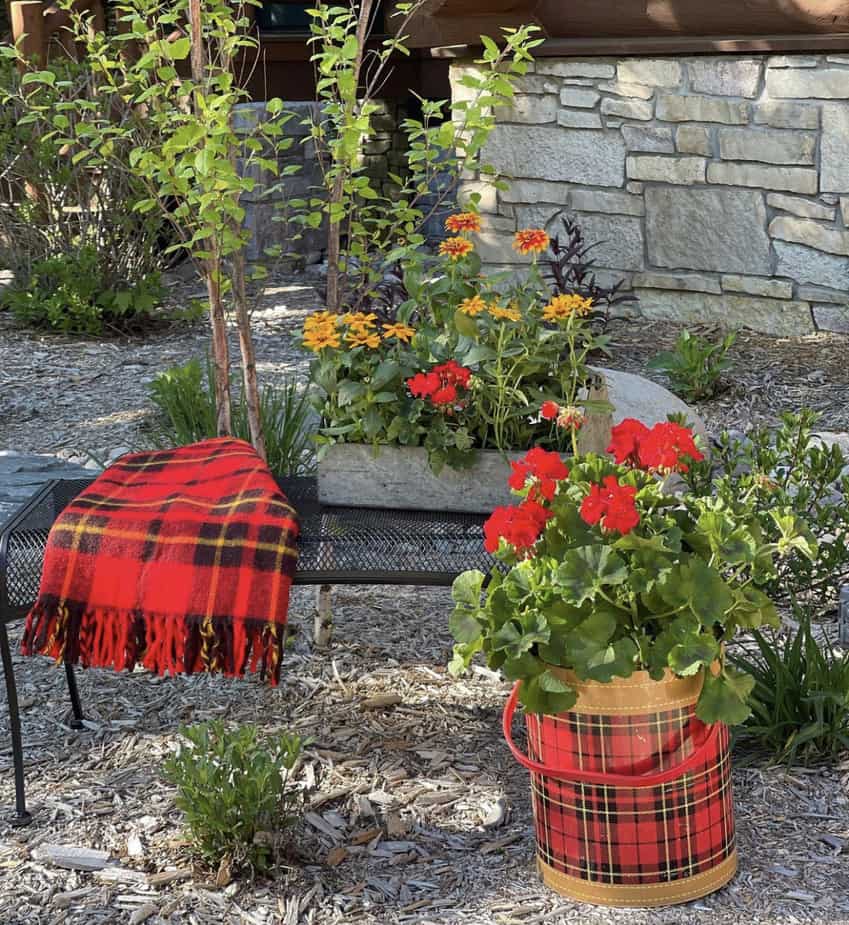 As An End Table
This wood slice tray I found at Walmart makes a beautiful addition to the Skotch Kooler.It makes an end table that is practical and beautiful!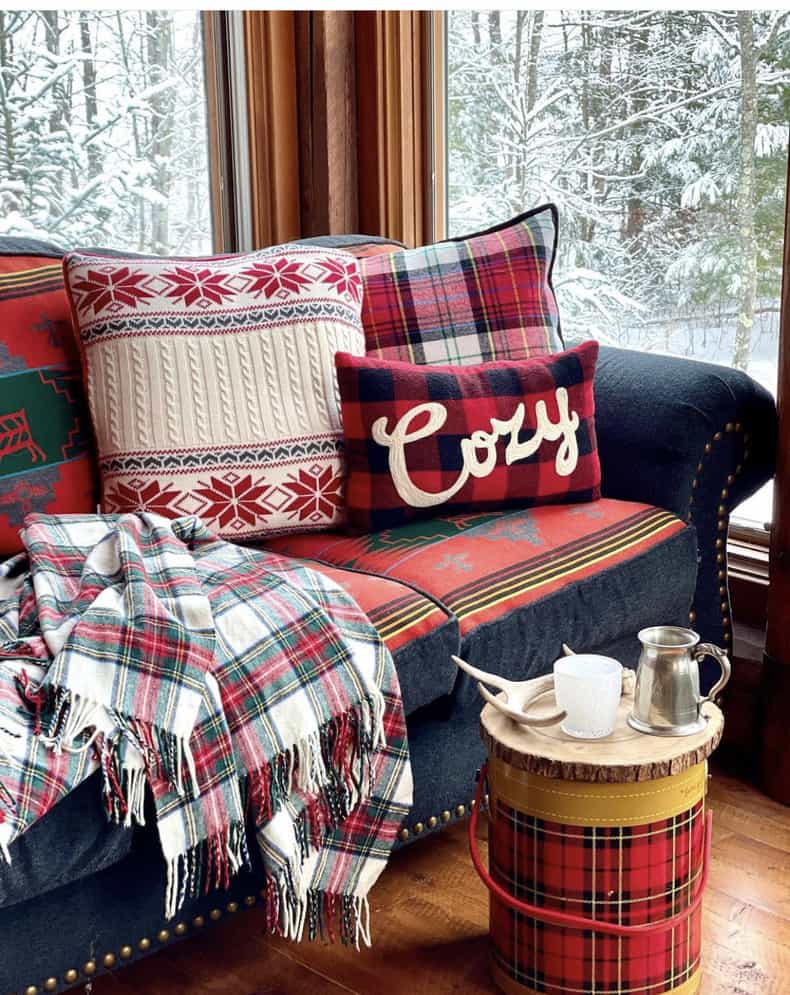 I often put a decorative tray on top of the Kooler.In the Fall, I have this duck motif tray I found at our local thrift shop a few years ago.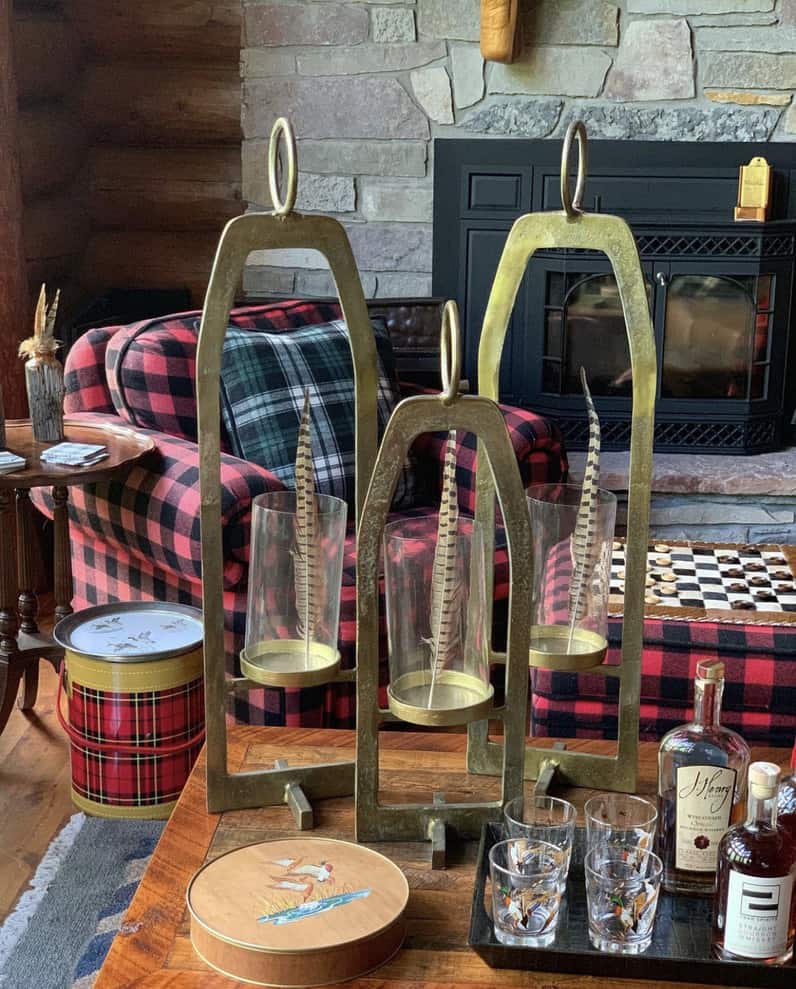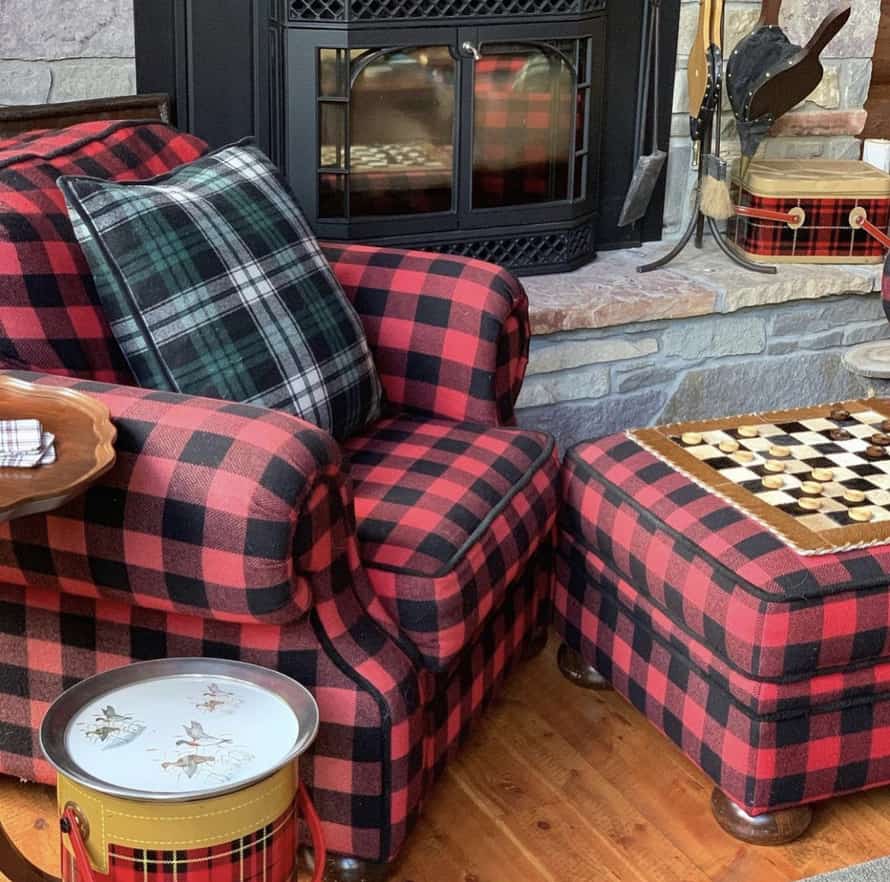 The plaid pattern on the Skotch Kooler works so well in our cabin.I love mixing patterns like plaids and stripes.The color is so classic and fun too with the reds, golds and blacks.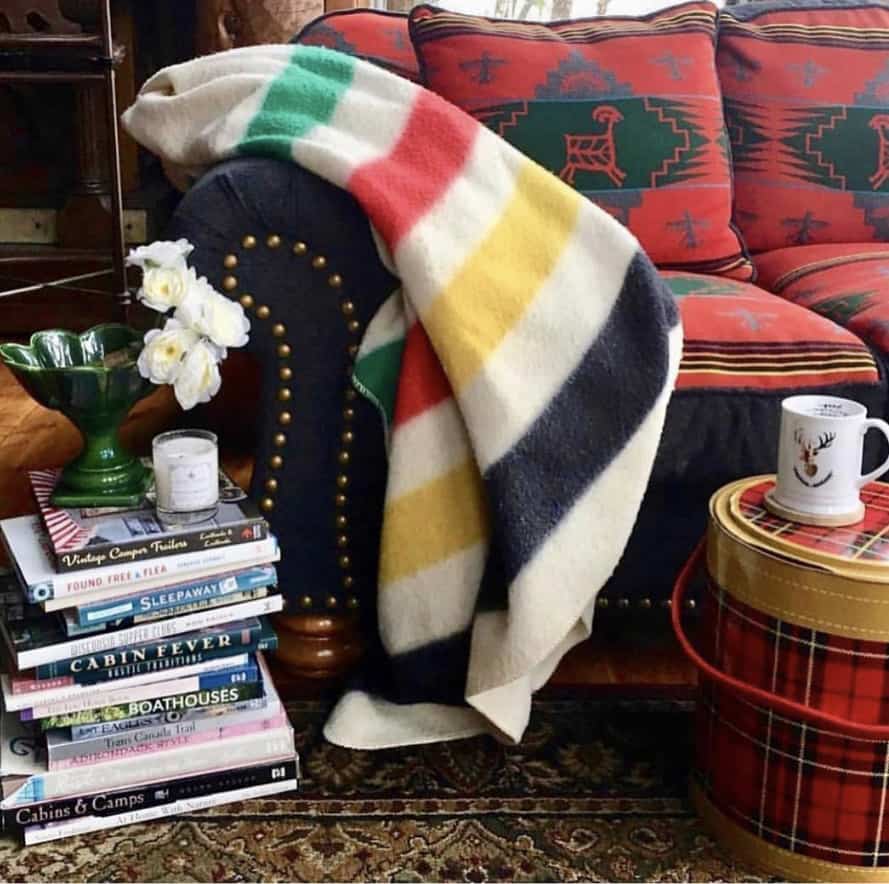 When I curl up by the fire, the Skotch Kooler is the perfect place to set my coffee mug! I don't have to worry about a glass leaving a ring behind.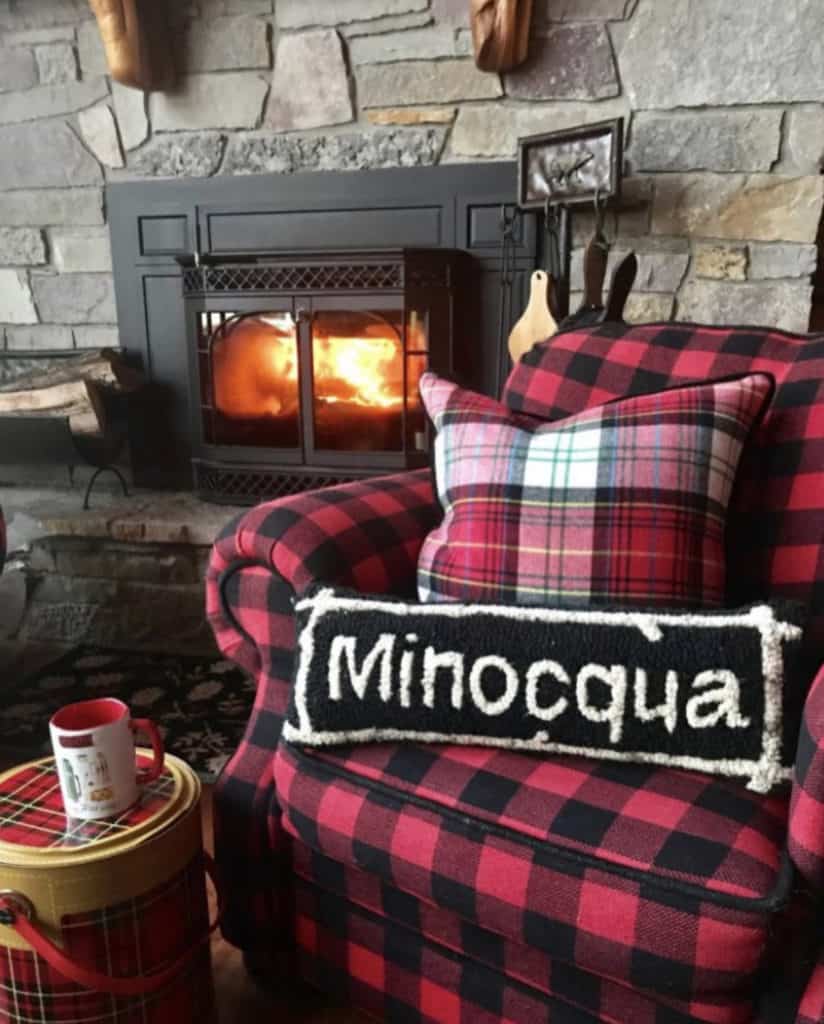 A cocktail and a good book are the perfect ways to accessorize the plaid of the chair and the Kooler.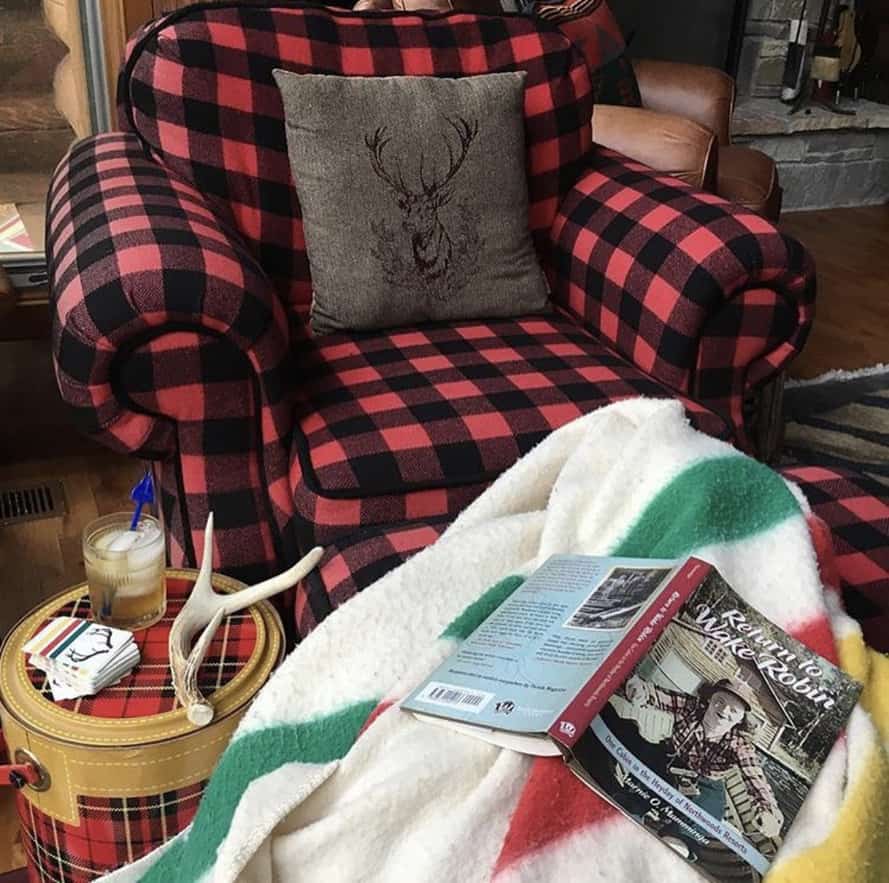 Seasonally
I love decorating our little boat shack for the seasons.In Summer my favorite thing is to add some of my red lantern collection along the roof line and scatter Skotch Koolers around.They are so practical for keeping cold drinks in down by the dock.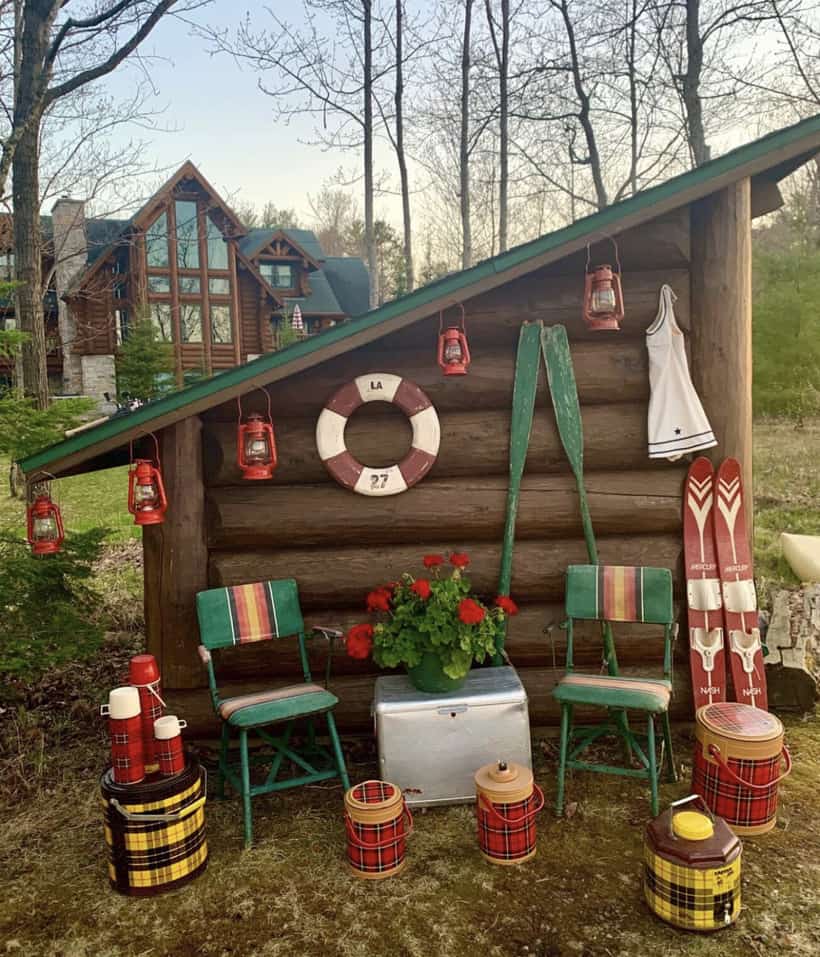 My medium sized Kooler is the perfect size to hold a little tree at Christmas.One of my favorite ways to decorate a tree in our lake home is with a pack of inexpensive fishing bobbers!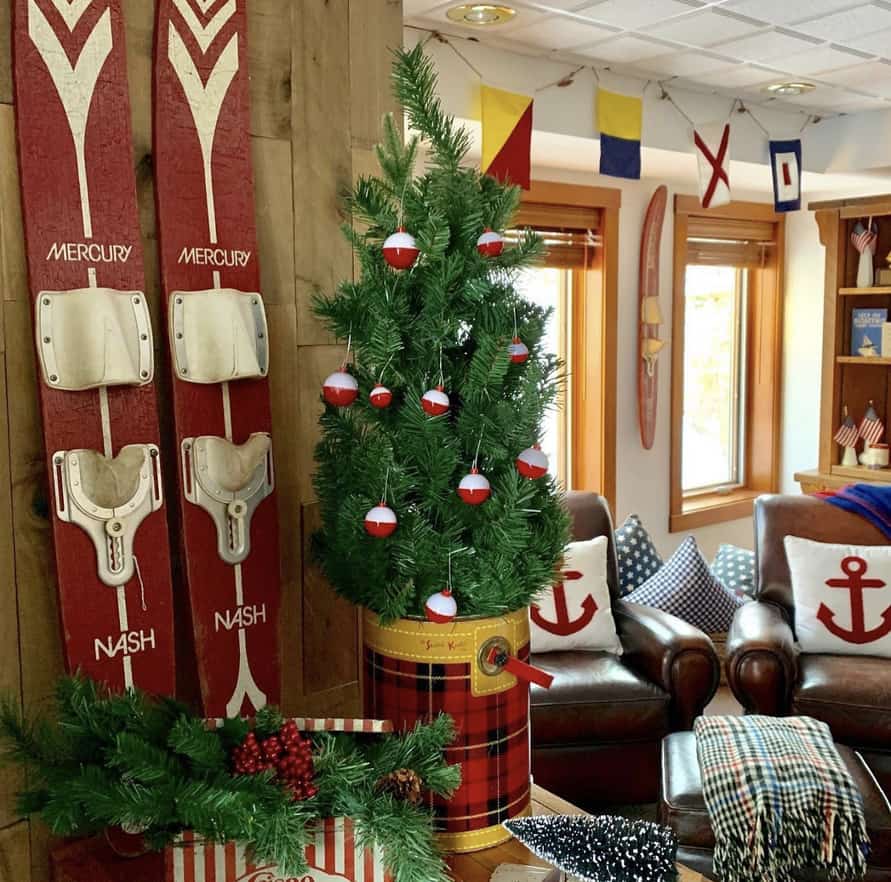 I love the color combination of red and orange together for Fall so my Skotch Kooler is so perfect alongside pumpkins!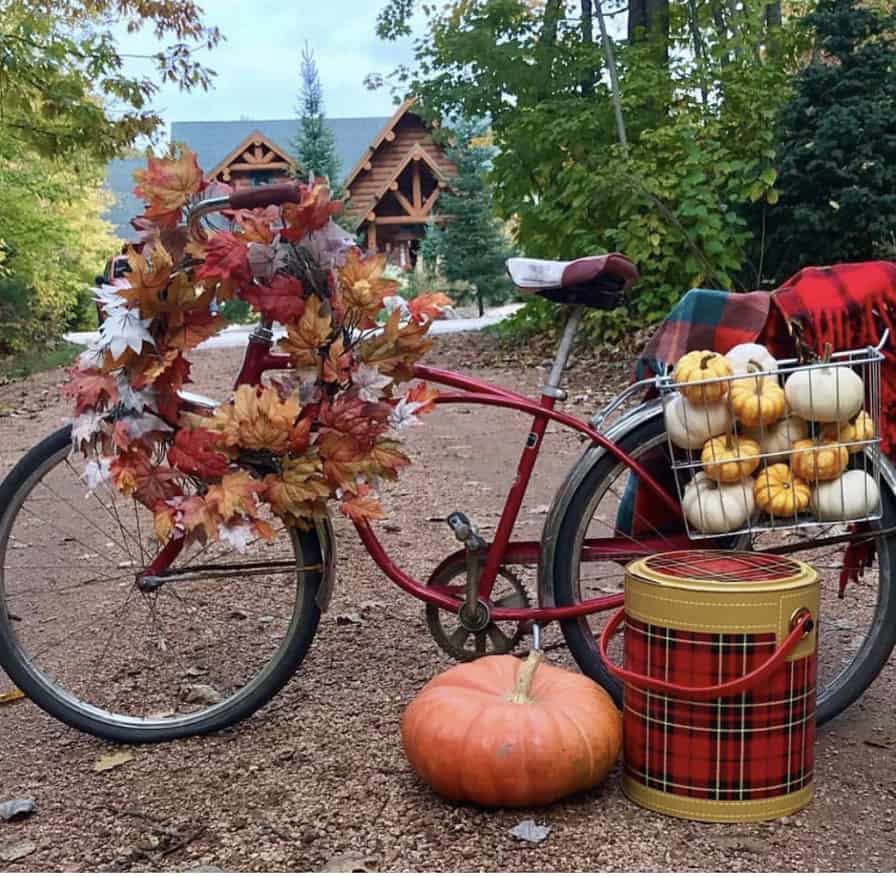 Entertaining
One of the reasons I'm so drawn to Skotch Koolers is because they are so nostalgic of good times, relaxing with family and friends and memory making moments. I love adding them into my Summer tablescapes.They keep the salads and side dishes cold until time to serve.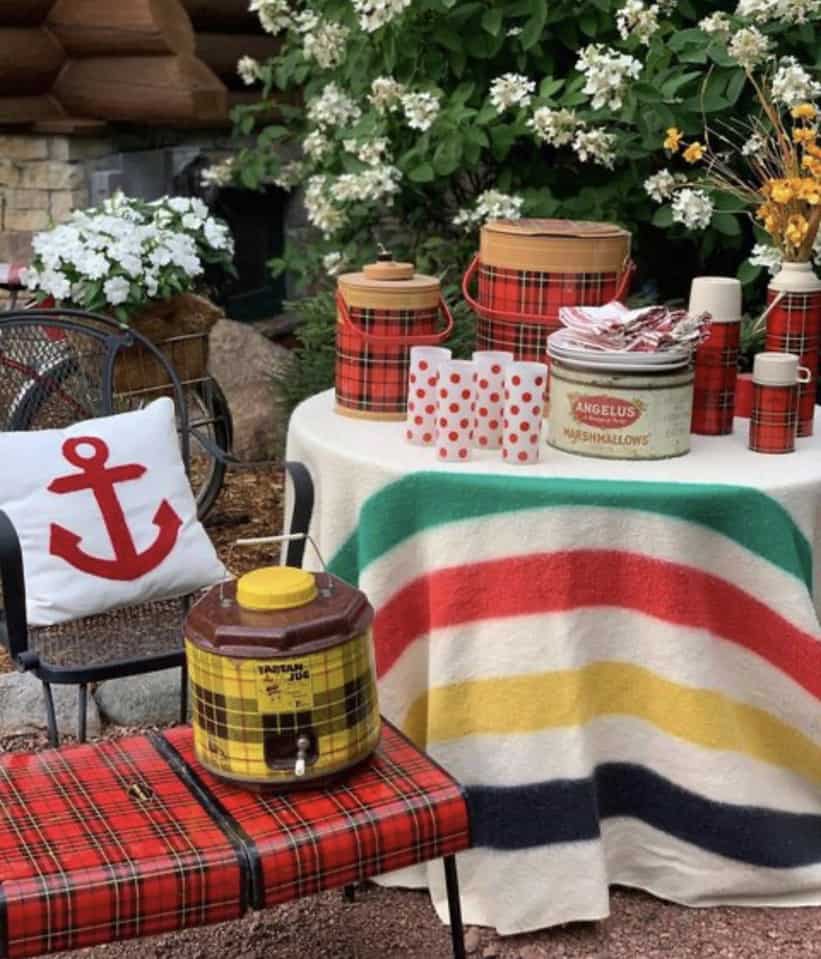 Meet a friend at the court for a little tennis match and bring along an after game refreshment kept cool in a Skotch Kooler.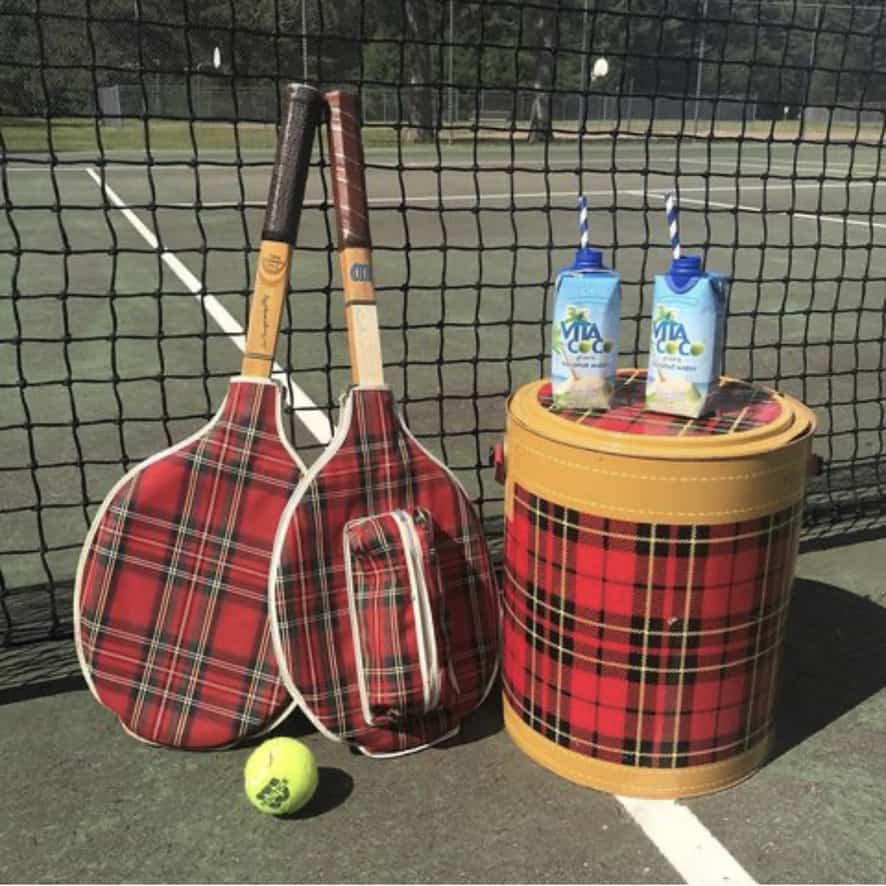 I take my Kooler along to neighborhood parties, on the boat with my girlfriends (It makes a great pontoon table) , to the beach for a picnic or down to the dock.
My Skotch Kooler is even what I take to the Holiday parades, like the 4th of July Parade in our downtown It keeps waters and drinks cold in the hot weather and doubles as a seat for me if I want to it down.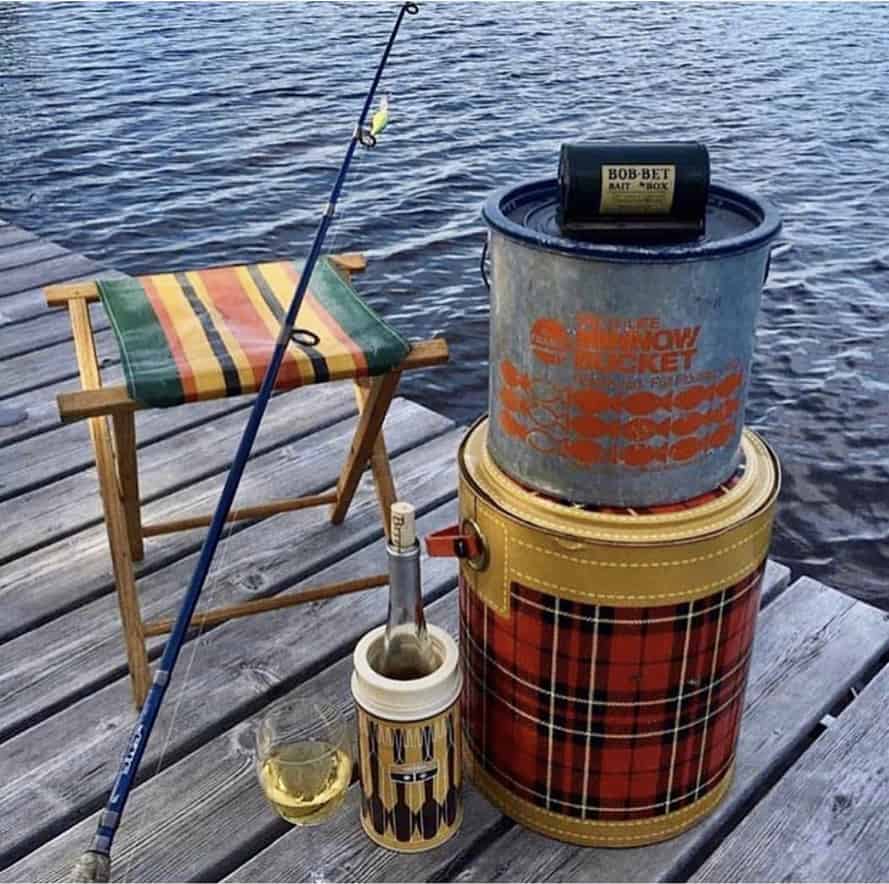 Get the New Skotch Kooler
Use my discount code: WHITEARROWS10 to get your very own Skotch Kooler product! These will become treasured pieces to add to your collection!
I'm using my new Skotch Soft Kooler bag as my work tote. It holds my computer and gear perfectly and stylishly!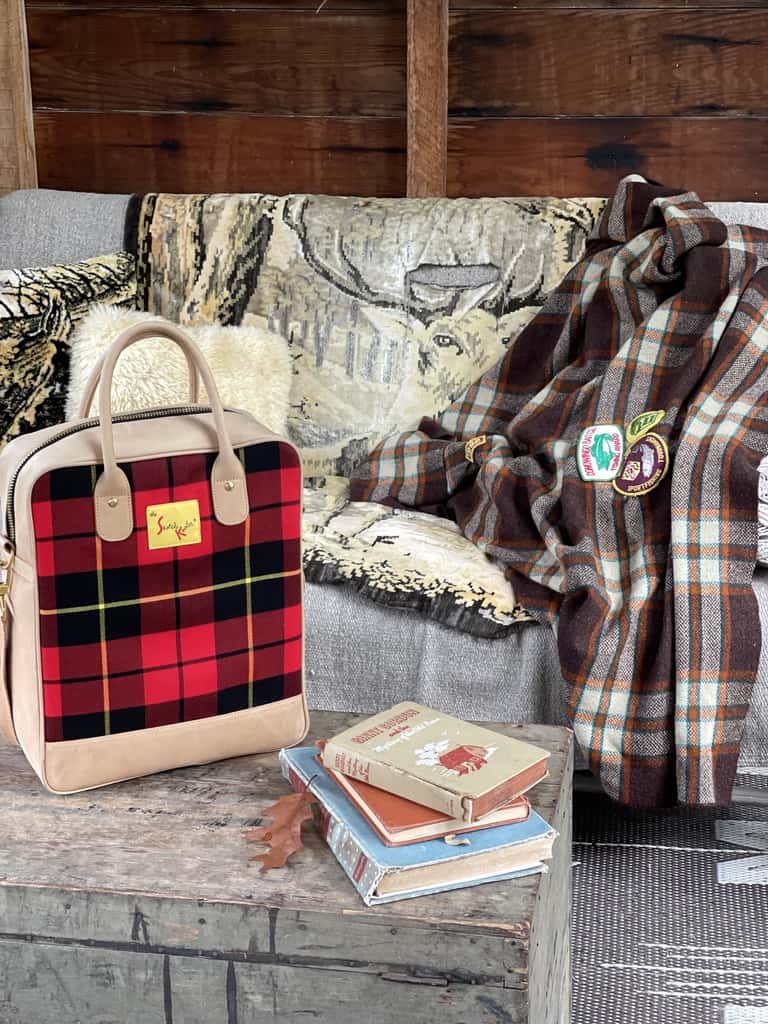 Take the Tour
  Junk Tales ~ The Ponds Farmhouse ~ Dabbling & Decorating
Thanks so much for joining us! Head to Instagram on Wednesdays and follow along on our Thrifting Adventures as we share in stories!
And if you go out antiquing, junking and hunting, tag #thriftingwiththegals so we can see what you find!
FOLLOW WHITE ARROWS HOME


Instagram ~ Facebook ~ Pinterest ~ Twitter ~ YouTube ~ Tik Tok ~ Liketoknow.it