Family vacations with teenagers can be what amazing memories are made of, especially when you are traveling with them to Minocqua, Wisconsin!
I have three teenagers myself and had them give me their input on what's the best Up North for them.
Adjust the days and times to work for your family and enjoy every moment! See more options at the bottom of this post.
Friday
Check in to your vacation property. See my recommendations in this post.
Have any groceries or necessities delivered  by Save More or Trigs grocery store, if it's in their delivery zone. Order online ahead of time and they will shop and deliver to you for a small additional fee. Be sure to include ingredients for s'mores!
Enjoy a Fish Fry @ The Thirsty Whale. Eat inside or on the deck of this popular Downtown Minocqua restaurant.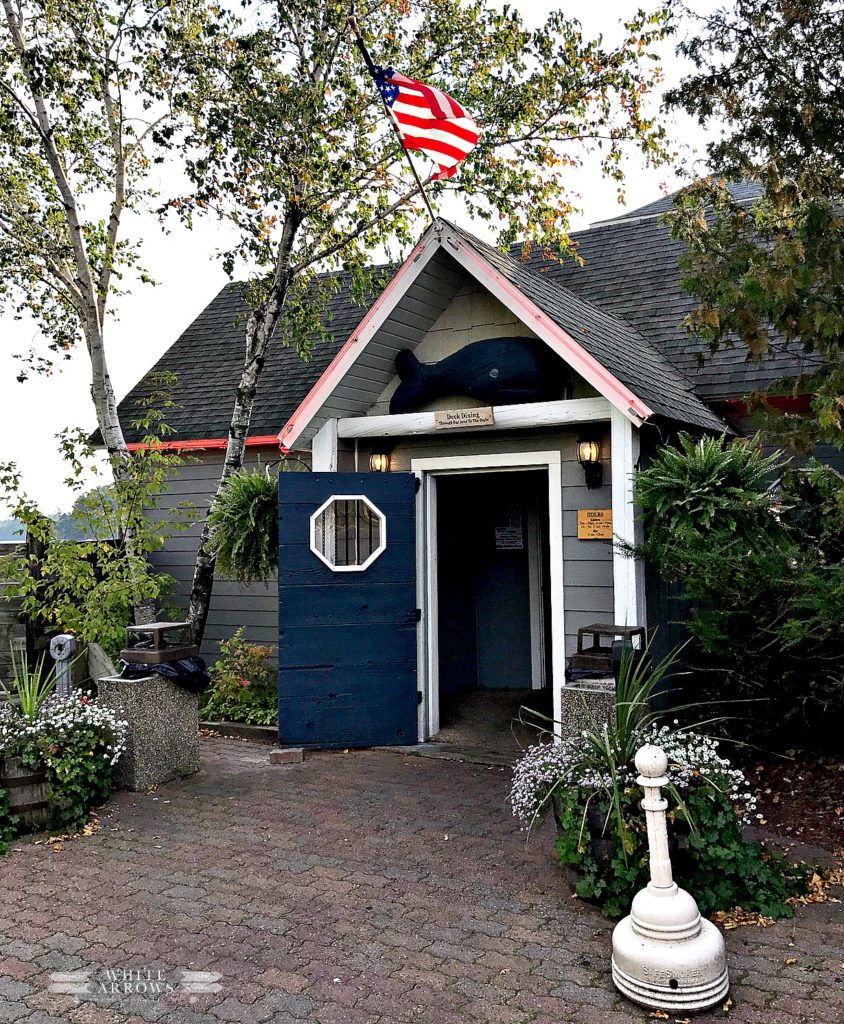 7:00 Stay Downtown, walking to the FREE MinAqua Bats Waterski Show. Be amazed by the talent and tricks of the "Bats" ski team. Even the boats do amazing tricks! The ski show is in two parts with an intermission in between. There are views of the show from the deck ofThe Thirsty Whale if you would like to stay there to watch.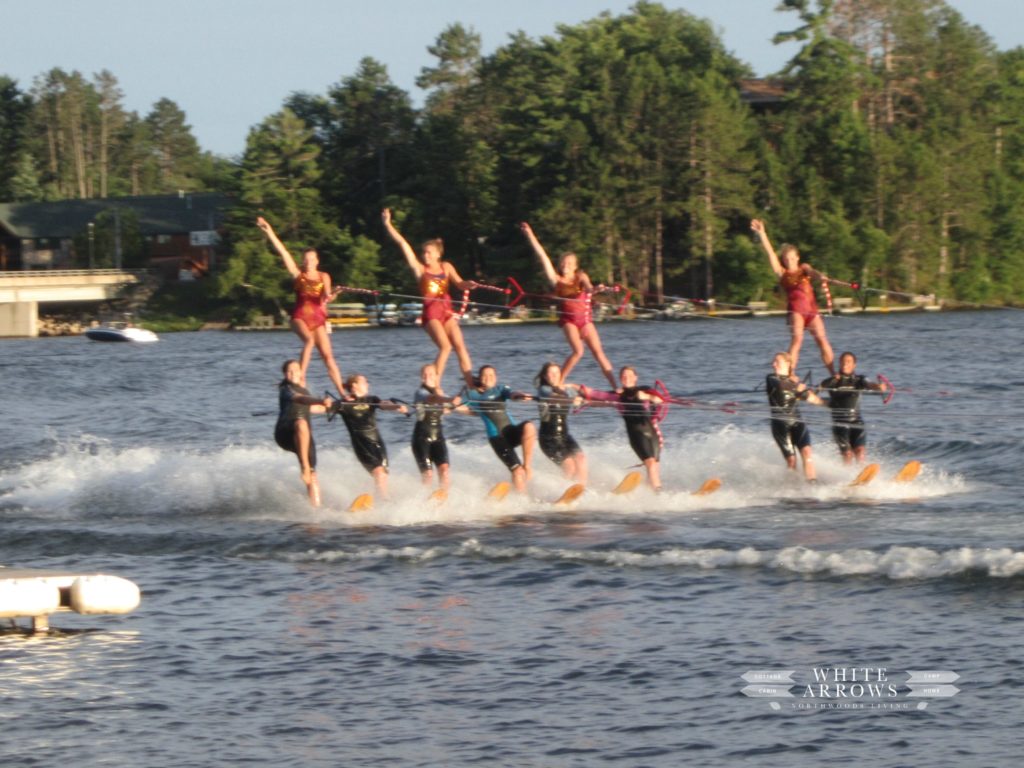 Head back to your home away from home and gather around the campfire making s'mores and telling stories. Want fun s'mores ideas? Follow my Pinterest Board.
Saturday
Spend the day on the water. Take wake surfing lessons with Surfsconsin. They offer 2, 4 and 8 hour sessions. It's my teenagers (and my husband's) favorite watersport!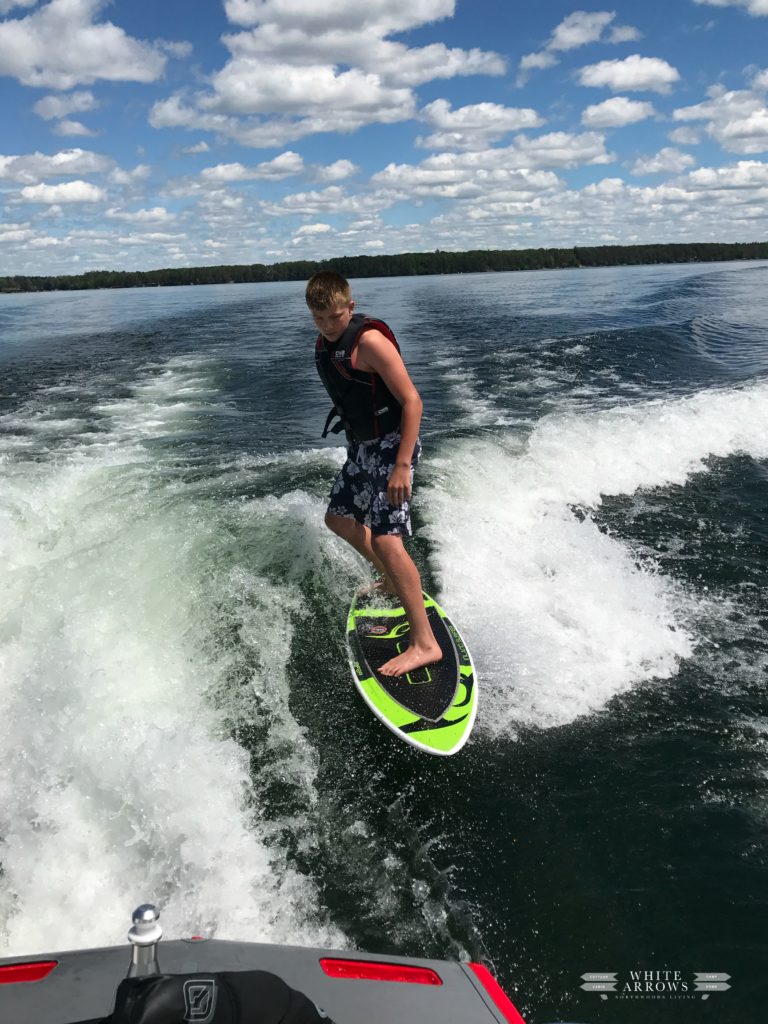 Pull right up to one of Lake Minocqua's popular restaurants for lunch. Lakeside, The Boathouse, The Thirsty Whale or the Yacht Club all have wonderful lunches and indoor or outdoor seating.
Take the family to PJ's Burger Barn for dinner where they can choose from over 30 different burgers! (FYI, while you wait you can eat peanuts and throw the shells on the floor. In case someone in your group has any allergies) Or try Monical's Pizza.
After dinner attend  Scheer's Lumberjack Show starting at 7:30. You can find their weekly schedule on their website.
Sunday
Let them sleep in just a bit while you enjoy a walk down the Bear Skin Trail and grab a cup of coffee after at Great Northern Coffee Traders. Pick out pastries to go from Great Northern to take home to your teens.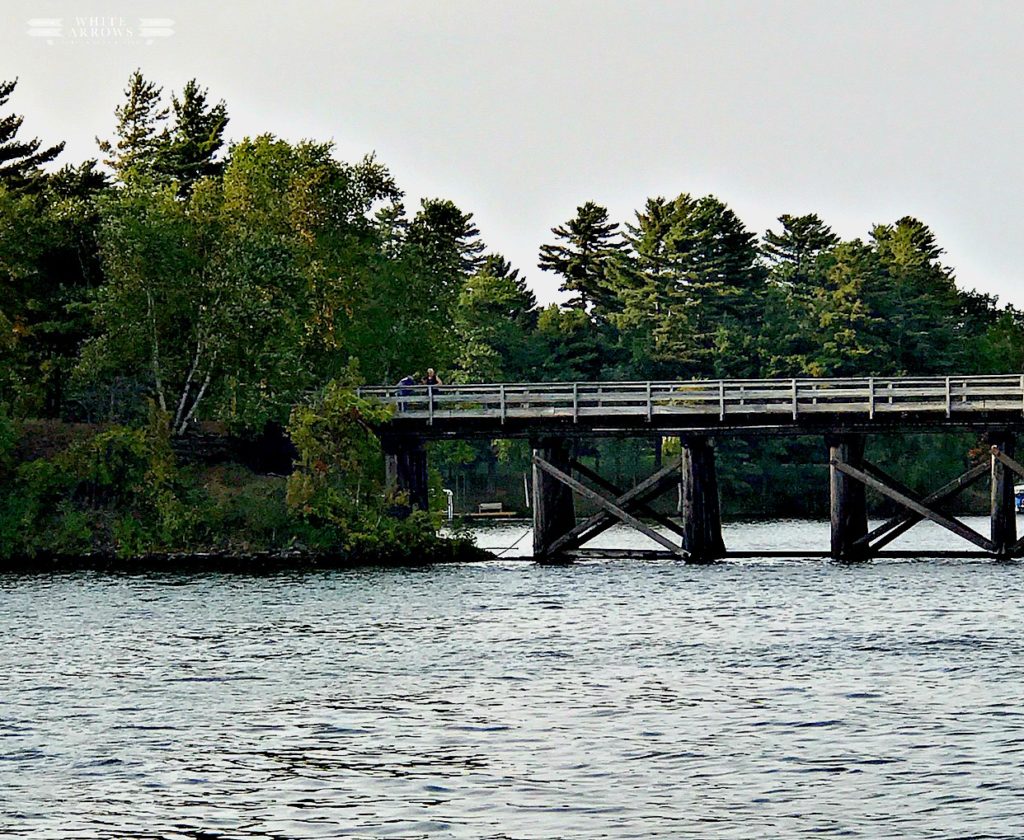 Take a scenic zip line canopy tour this morning with Northwoods Zipline. Schedule about two and a half hours for the tour.
Head downtown for lunch and a little shopping.
My teenagers' favorite lunch spot downtown? Kobe Sushi!   You'll love seeing the vintage photos of Minocqua on their walls.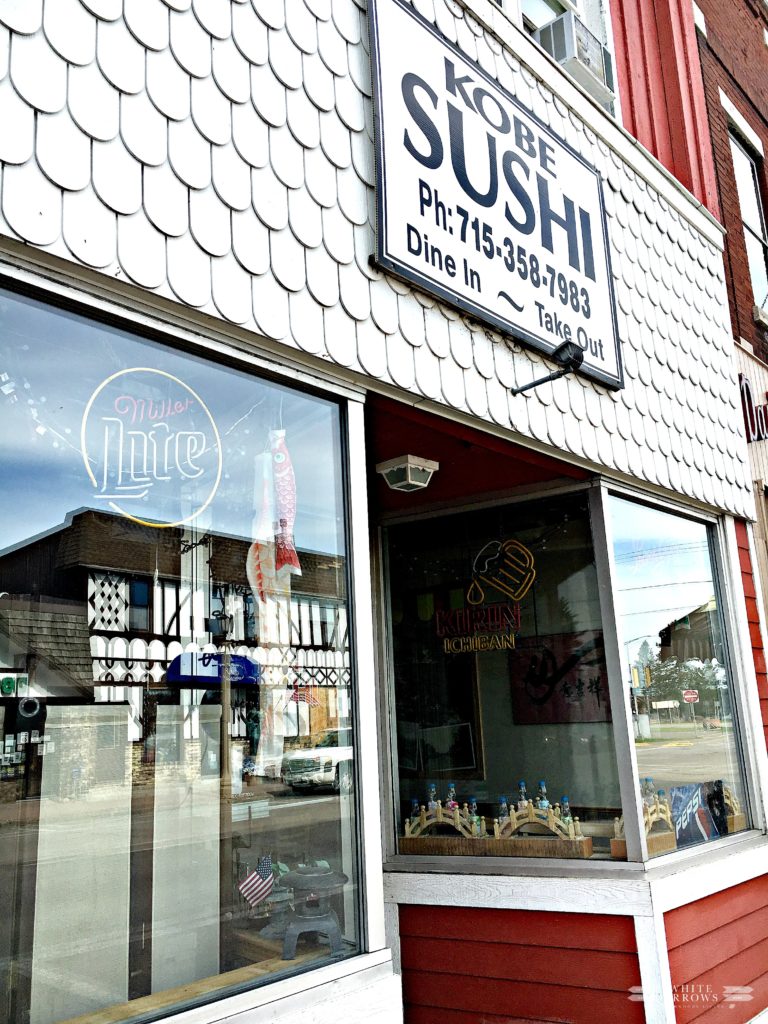 Spend a little time shopping downtown on the Island. Your teens will love clothes shopping at Gliks, finding Minocqua souvenirs at Sallet's Northwoods, and sampling popcorn at Minocqua Popcorn. Have a sports fan? You'll want to stop in Packerland Plus!

Do you have a teen that loves art? Visit Earth Goods Paint Your Own Pottery. Mom and Dad can even enjoy specialty cocktails and craft beers in Earth Goods lounge while there.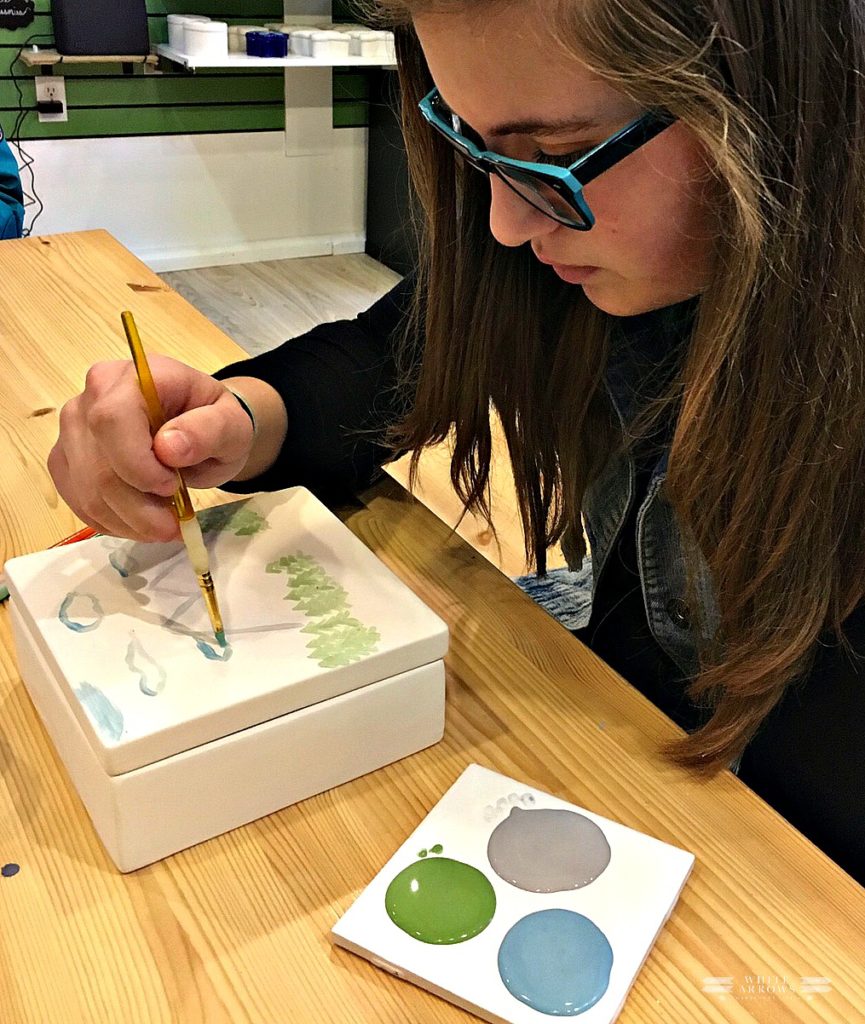 Walk over to Torpy Park where Cheqaumegon Adventure Company can have Paddleboards waiting for you to paddle around lake Minocqua. Someone in the group doesn't feel like Paddling? Chequamegon has kayaks, canoes and bikes for rent too. Or pick a comfy spot at the park/beach to sit and read. (Mid June to Mid August Chequamegon is at Torpy on Tuesday nights at 6:00 pm to give lessons and let you try out their equipment.)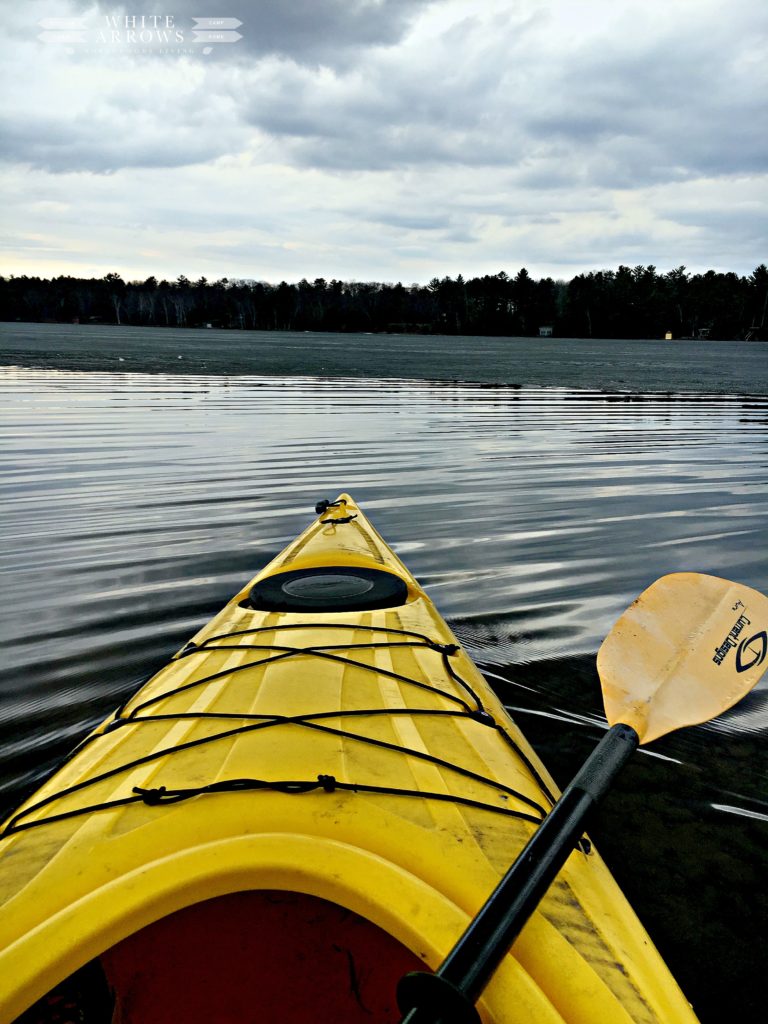 Head back to your hotel, cabin, resort to freshen up for Dinner.
Dinner in Otto's outdoor Beer Garden is a teen pleaser or if you feel like staying in, pick up brats and all the fixings at TJ's Butcher Block for a grill out by the lake.
Monday
Breakfast at Paul Bunyan's Cook Shanty. Which of your teens will leave wearing the Babe the Blue Ox horns and which teen will then act like they don't know the rest of you?
Head to Holiday Acres or Rock Falls for Go Carting, Horseback Riding and/or Miniature Golf. Settler's Mill, next to Holiday Acres, is our favorite Mini Golf.
Dinner in Lake Tomahawk @ Bitters + Bull.
Attend the Snowshoe Baseball Game in Lake Tomahawk begins on Mondays at 7:30. Yes, they play a summer baseball game wearing snowshoes! Be sure you've left room from dinner for pie from the concessions!
Extras
Does your teen love animals?
Visit Wildwood Wildlife Park, the most wonderful zoo and it's right here in Minocqua!
Visit the Northwoods Wildlife Center (Check their website for special animal programs.)
Does your teen love adventure?
Explore the many mountain bike trails in the area.
A Disc Golf Course through the woods is popular at Brandy Park. There are also tennis courts, a basketball court and a swimming beach at Brandy.
Want to read more about traveling to Minocqua? Enjoy these posts.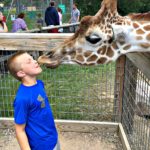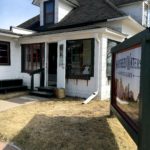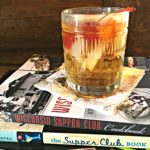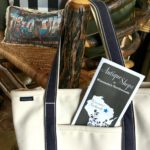 FOLLOW WHITE ARROWS HOME


Instagram ~ Facebook ~ Pinterest ~ Twitter ~ YouTube