There are three style tips I keep in mind to freshen our home up with spring decor.
Layering Bright Colors
Adding in Flowers, Fresh or Faux
Bringing in Touches of Holiday Decor
(This post may contain affiliate links which won't change your price but will share some commission.)
Layers of Bright Colors

Greens, yellows and pinks bring a lot of cheer at the end of a long white winter. Trading in and out throw pillows is one of the quickest ways to bring color in and make a space look new. I also pull out vintage pieces in bright colors like these dishes. Woven baskets are also favorite pieces I use in spring decor.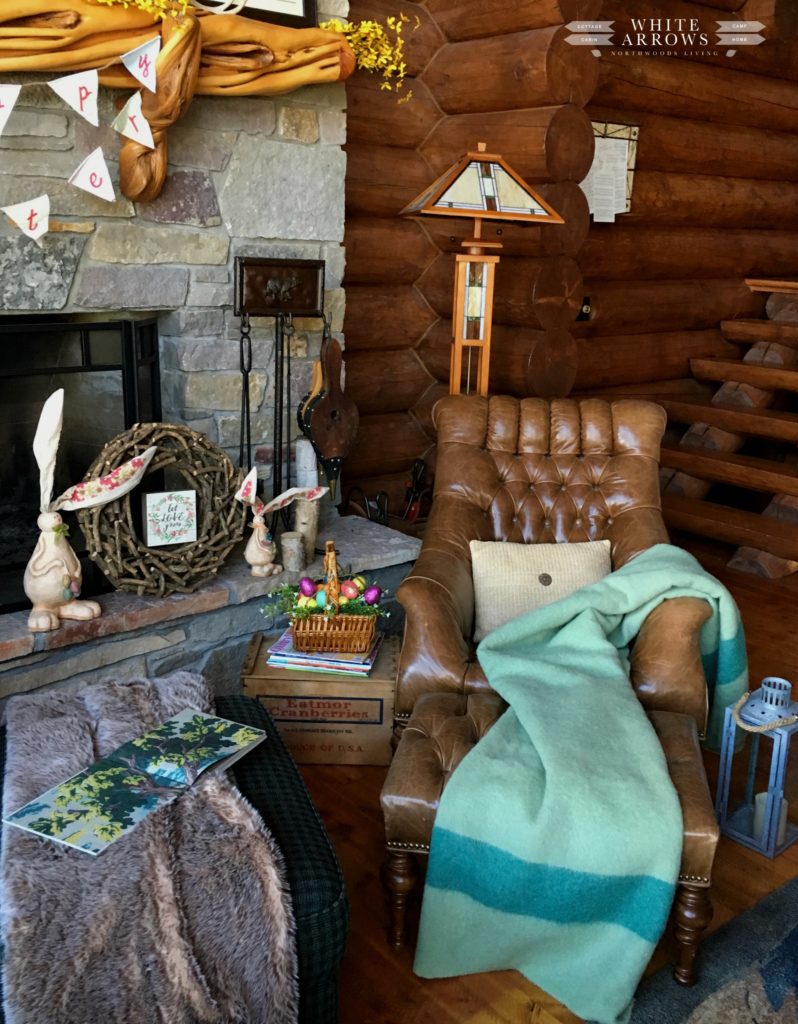 This vintage green camp blanket I found at the thrift shop is the perfect addition in spring. Blankets are another easy way to change things up and add color.
Add in Flowers, Fresh or Faux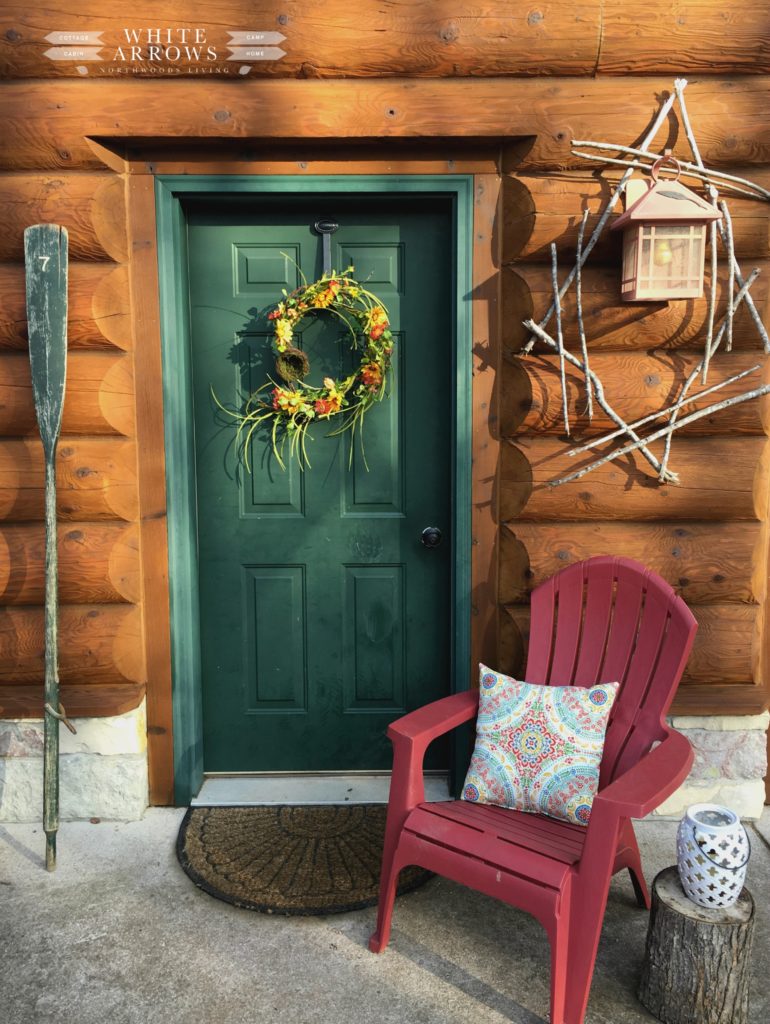 I like to tuck in flowers throughout my spring decor, whether it be inside or out. This wreath from Trig's, a local floral shop, caught my attention right away with the bright colors, whimsical arrangement and bird's nest.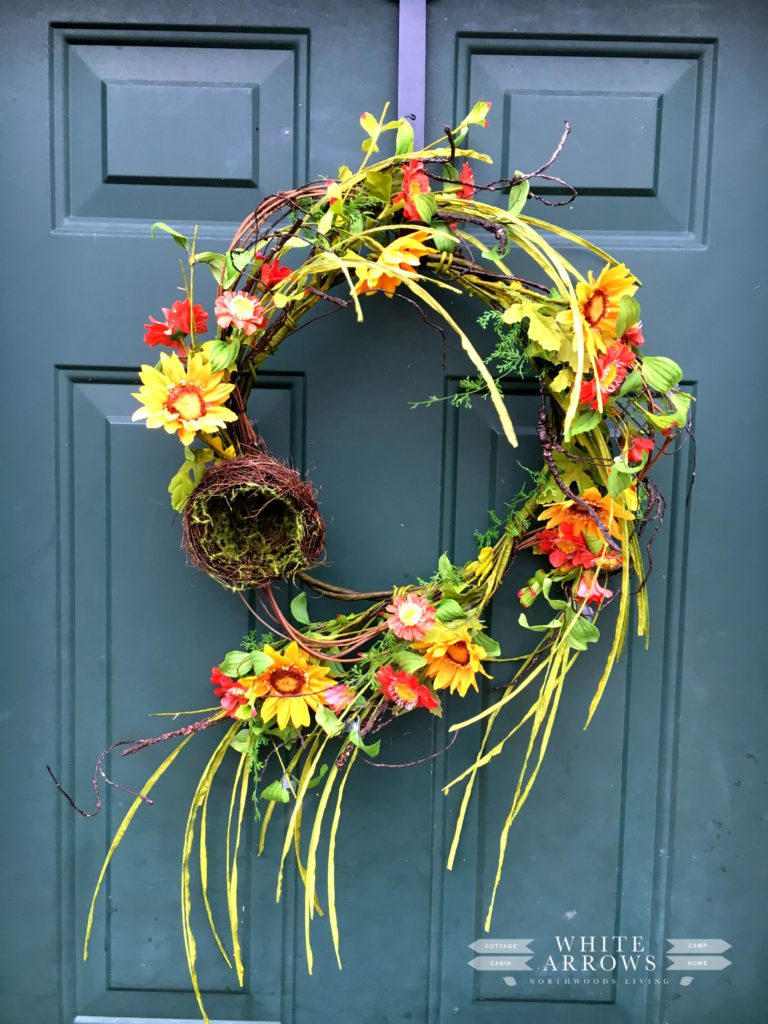 I knew it would pop against the green of our garage door.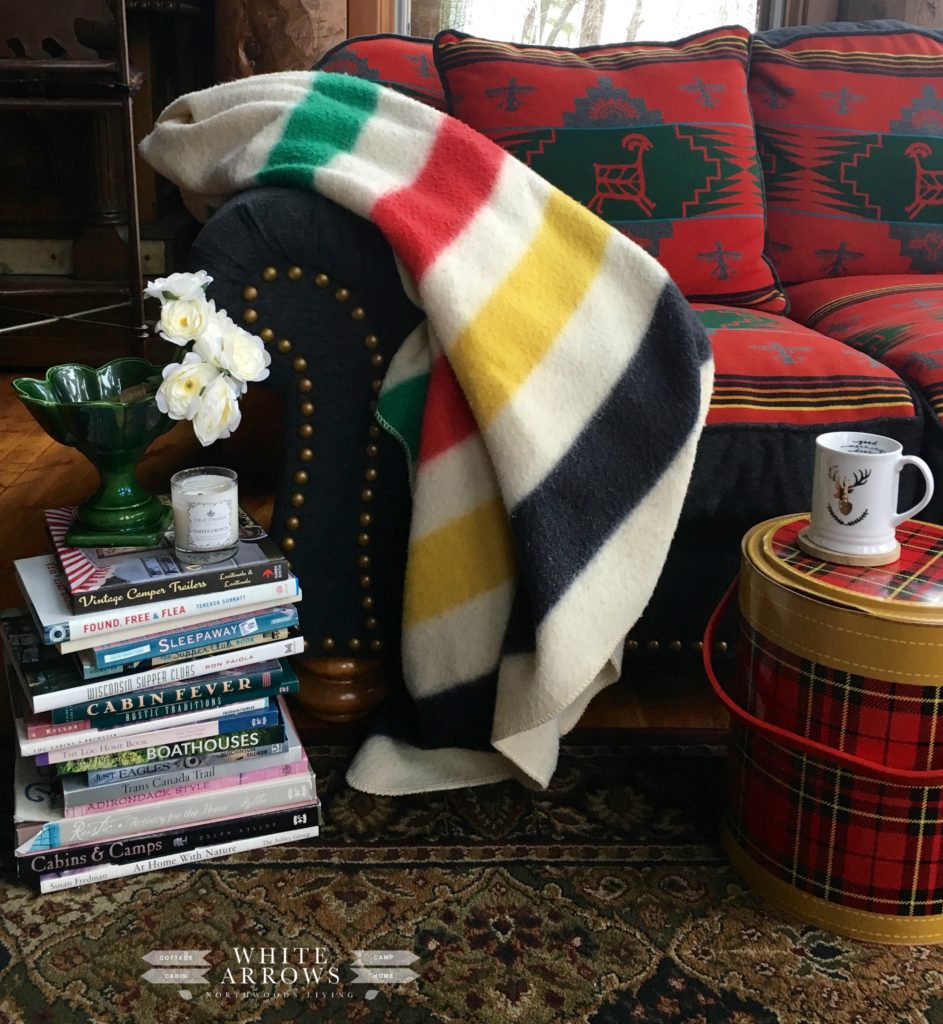 This sweet creamy faux bouquet from Hobby Lobby looks bright and fresh inside my vintage green pot atop a stack of books. See more of my vintage green spring decor in this post.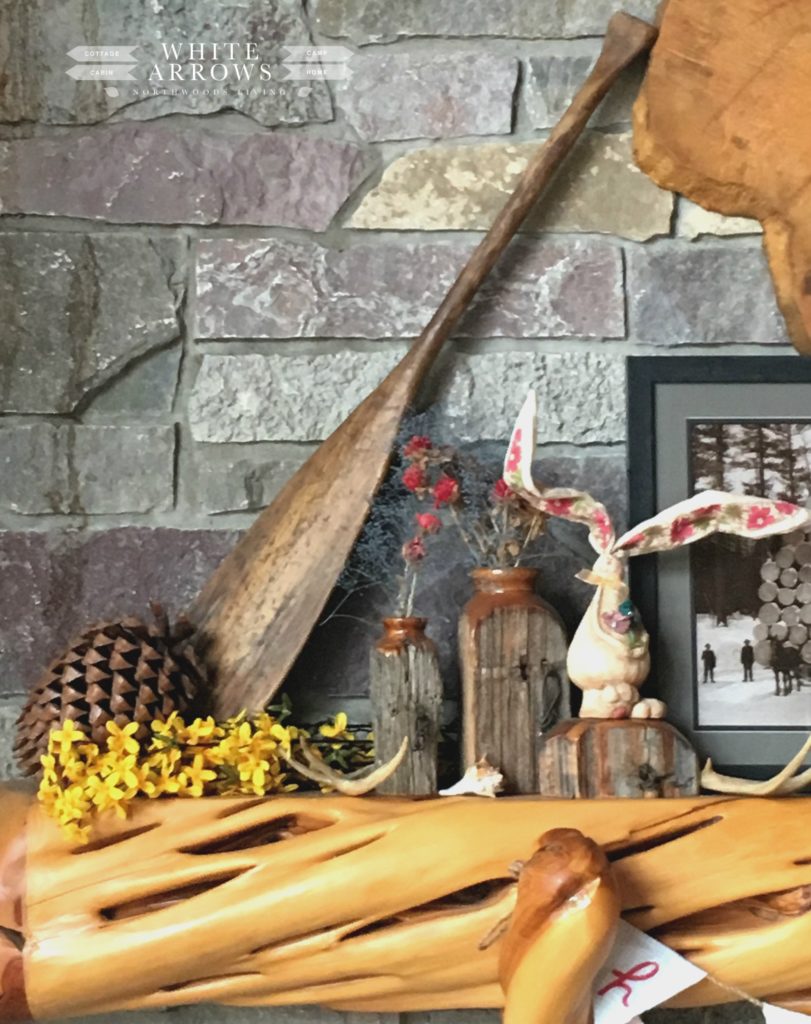 I also like to tuck sprays of faux flower branches into my mantle styling.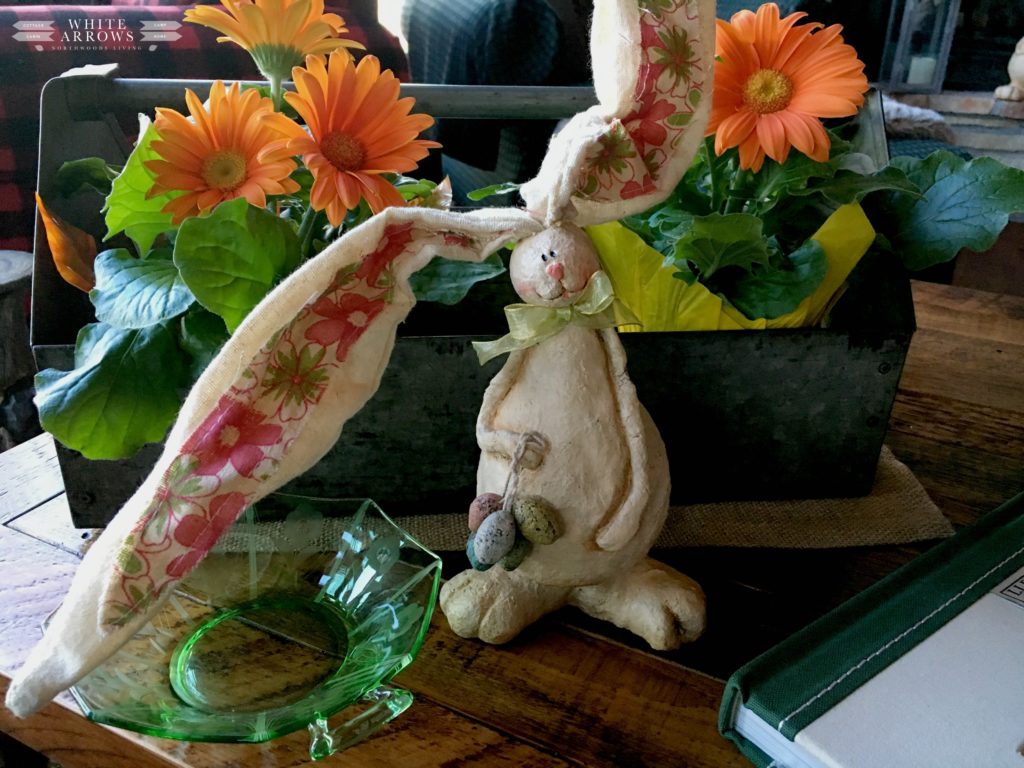 Pots of bright gerber daisies are tucked in a vintage galvanized tool caddy on the coffee table.
Touches of Holiday Decor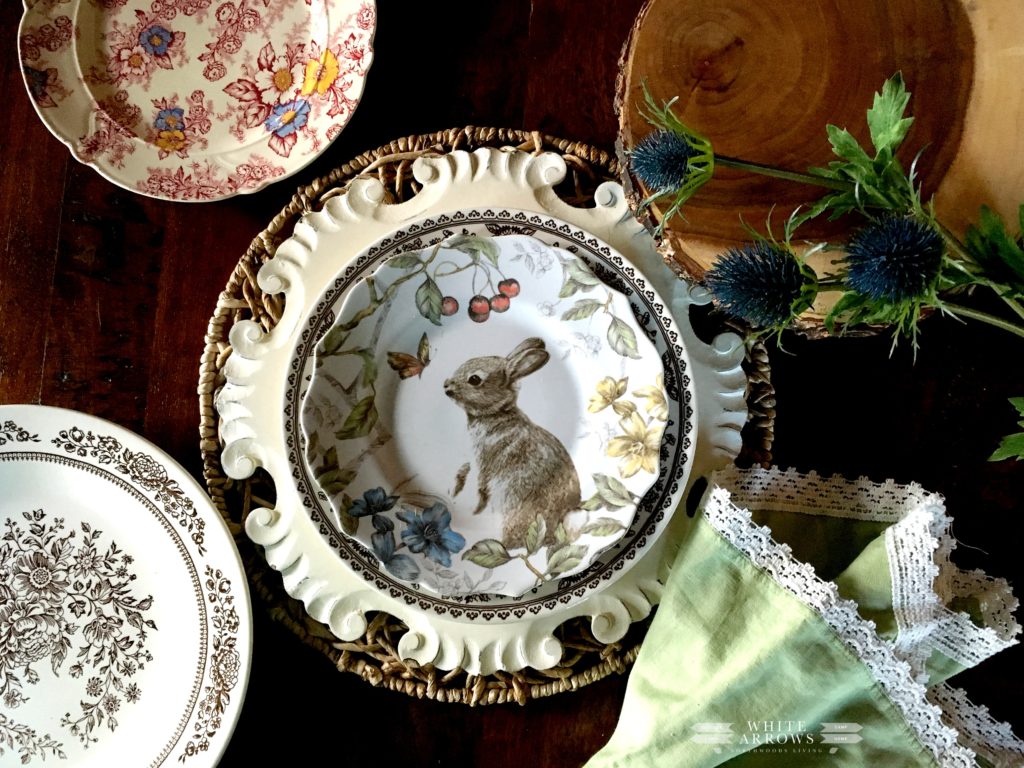 This sweet little bunny plate from Hobby Lobby blends in so well with my vintage transferware. I layered two different chargers from Pier 1 under the dishes. Mossy green and lace napkins from Pier 1 finish off the placesetting.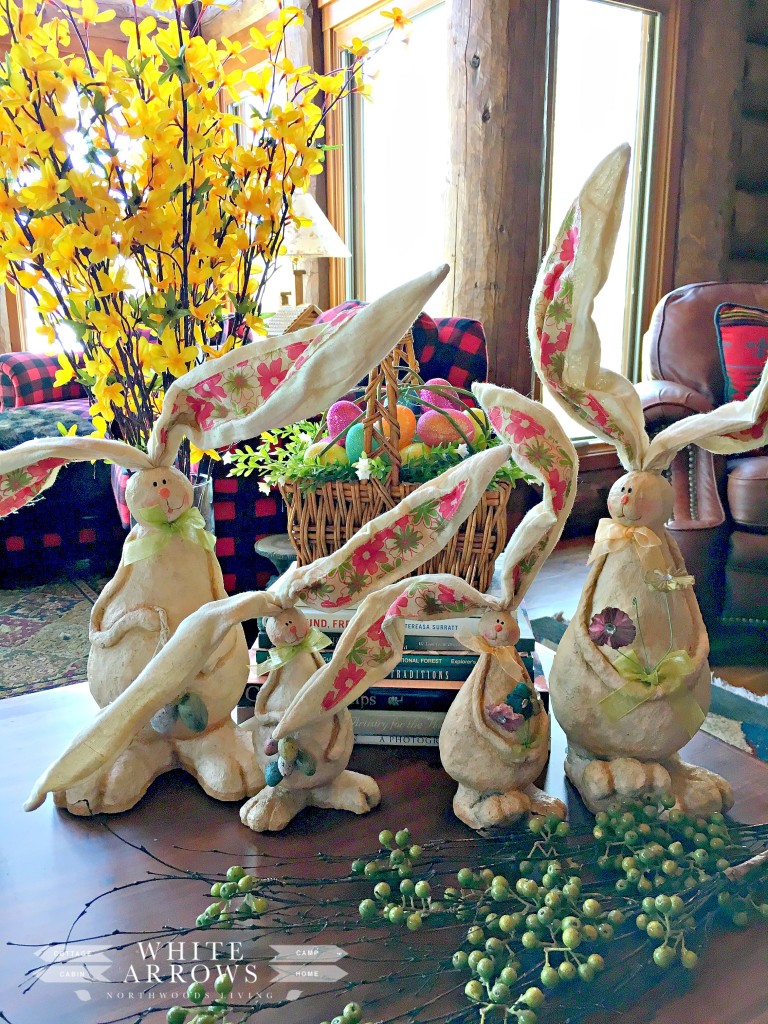 These sweet bunnies I found at Homegoods have been in our family for a few years now. I love how I can adjust their wire ears.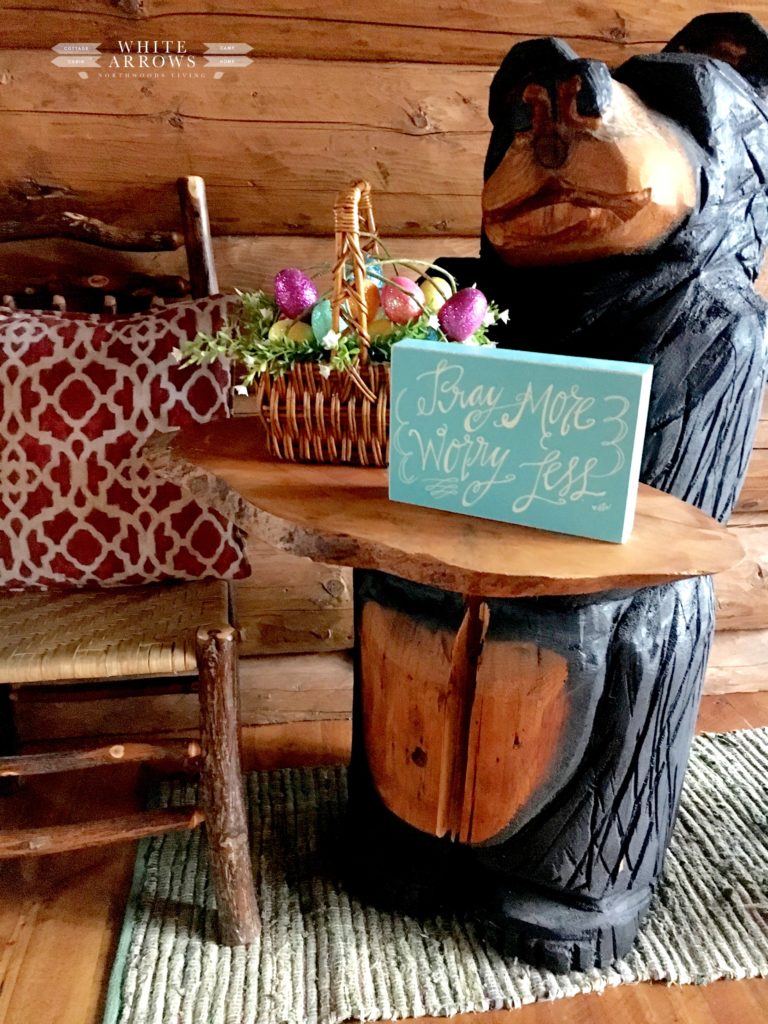 My "Pray More, Worry Less" sign is a great reminder throughout the day tucked in next to an Easter basket.
So just remember, decorating for spring is simple! These three style tips will help you freshen up your space for the season.
Layering Bright Colors
Adding in Flowers, Fresh or Faux
Bringing in Touches of Holiday Decor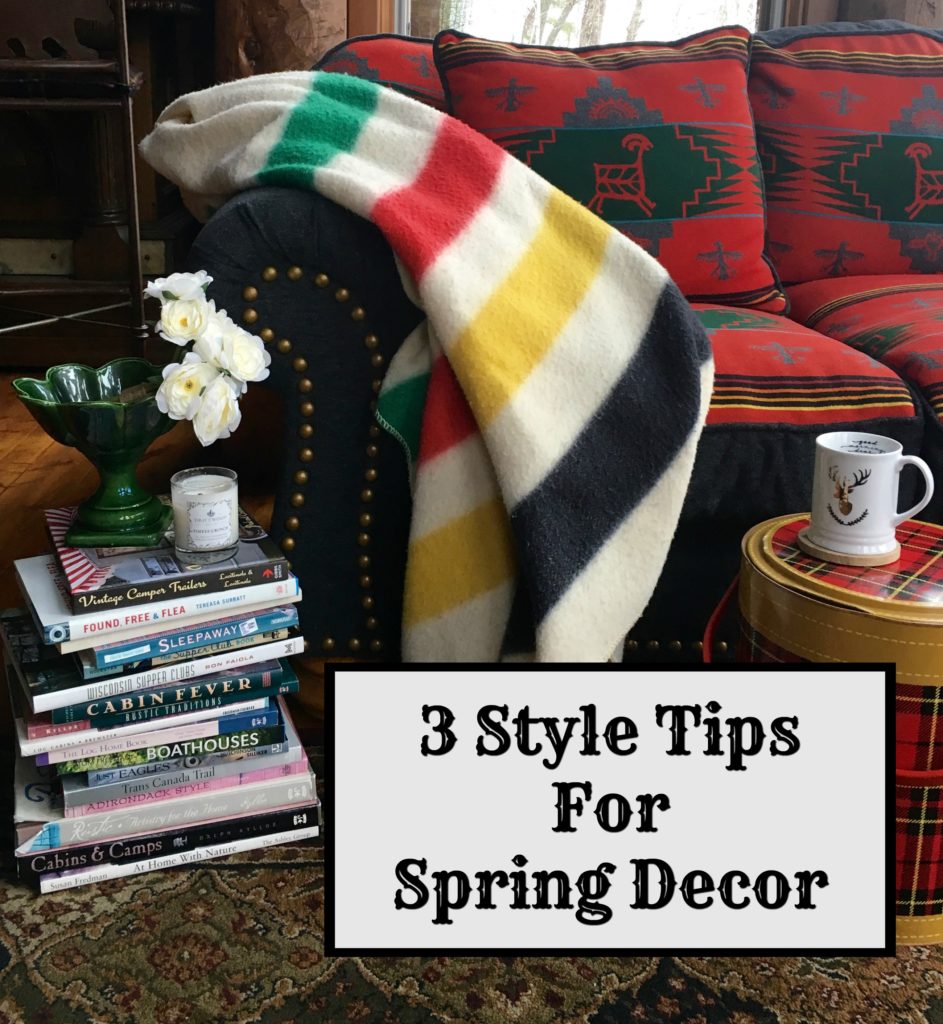 Have fun bringing in new color and freshening up your own spaces!
More Spring Decor Inspiration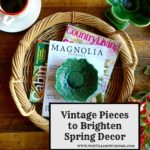 Vintage Pieces to Brighten Spring Decor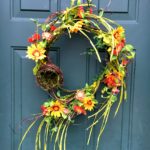 I'll be excited to share more inspiration with you each day on:
Instagram ~ Pinterest ~ Twitter ~ Facebook


(This post may contain affiliate links which won't change your price but will share some commission.)
 Get The Look