White Arrows Home new apparel lines are showcased at the Flannel Fest Event. Special Events happen at The Shop on the First Thursday of the month.
The first Thursday of each month we do a special celebration at my shop.It's a fun way to have a gathering for our customers.Our regular hours are from 10-5, but on the First Thursday we stay open an hour later later until 6.
Lots of followers use it as a time to come with groups of friends or family.
We serve a specialty cocktail, have giveaways and snacks.
This month, the theme was Flannel Fest to highlight our new and growing apparel space.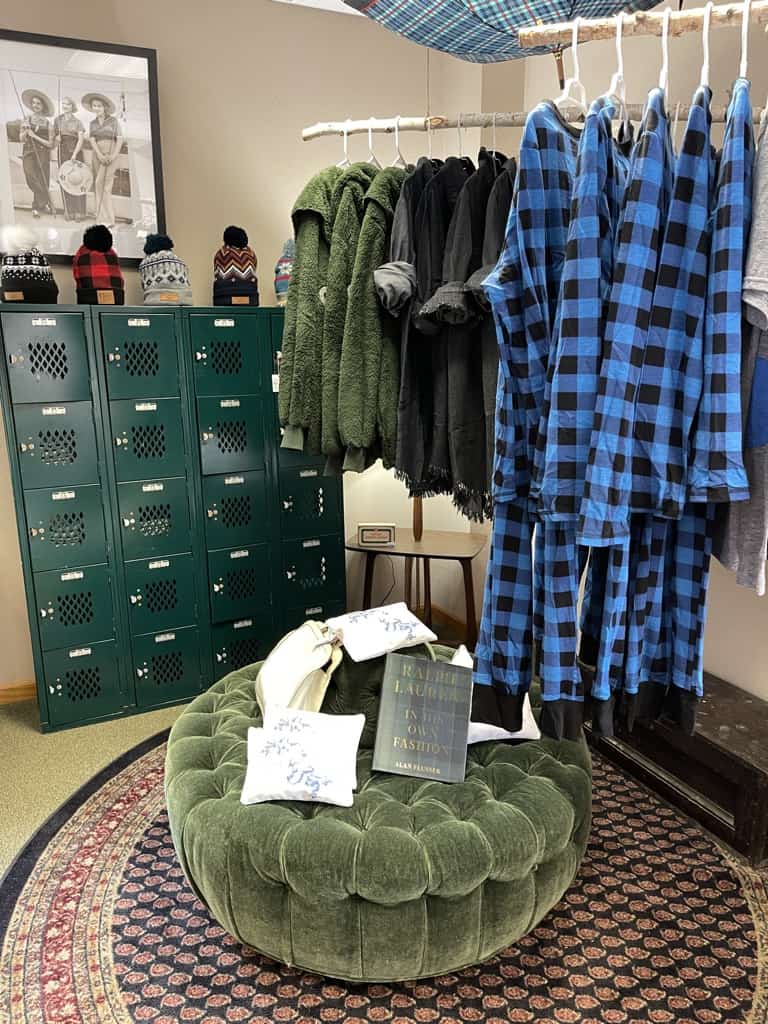 White Arrows Home the Shop will always be antique, vintage and new home decor and accessories first and foremost.But we also have lots of books, gifts and fun items throughout the shop so that everyone coming in will find something they want to take home.
As we added a few specialty pieces of apparel, our feedback was so positive and strong that we decided to add a little more.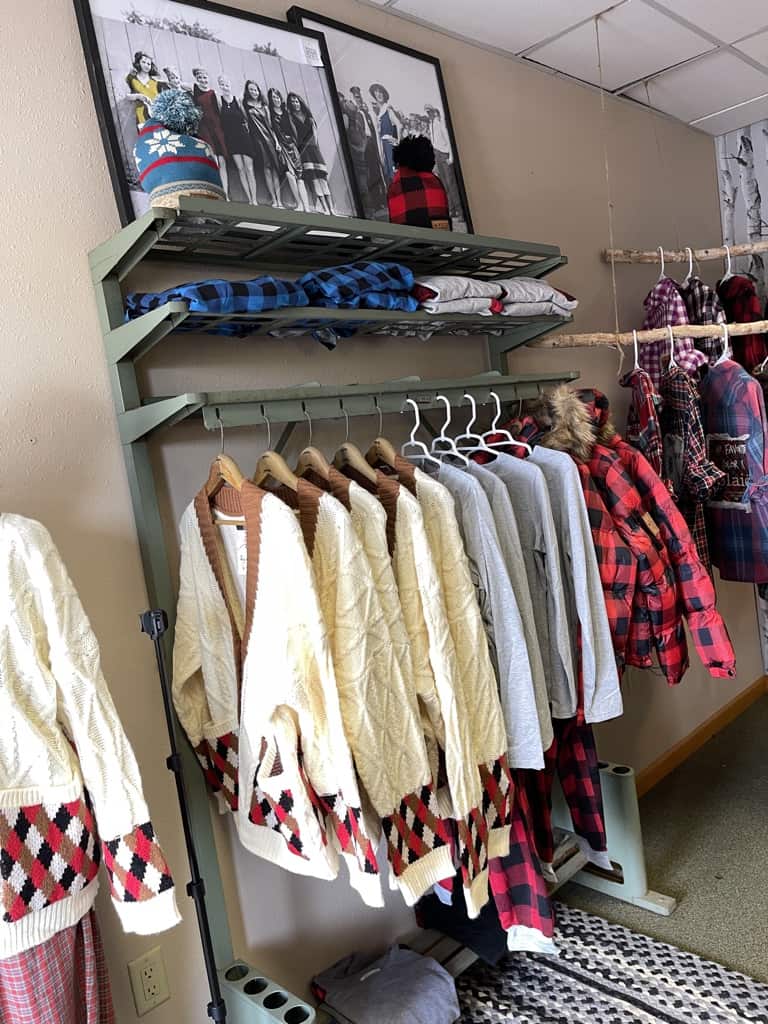 When we expanded into the empty space two doors down several months ago, and call the area The Paddle Club. Each month we changed the space with themes centered around such ideas as Gardens, Sleep Away Camp and Old School.
We've now turned the Paddle Club space into our apparel boutique full of cozy options for Fall through Winter and everything with White Arrows Home style.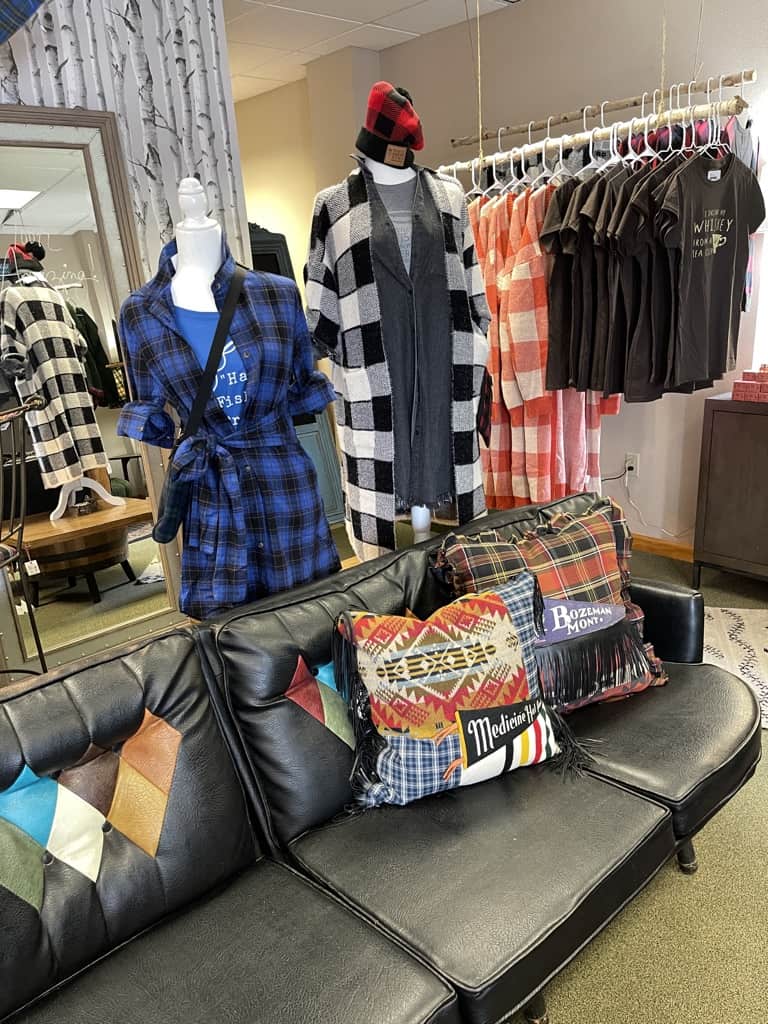 We also sell some of our favorite beauty products, soaps and lotions.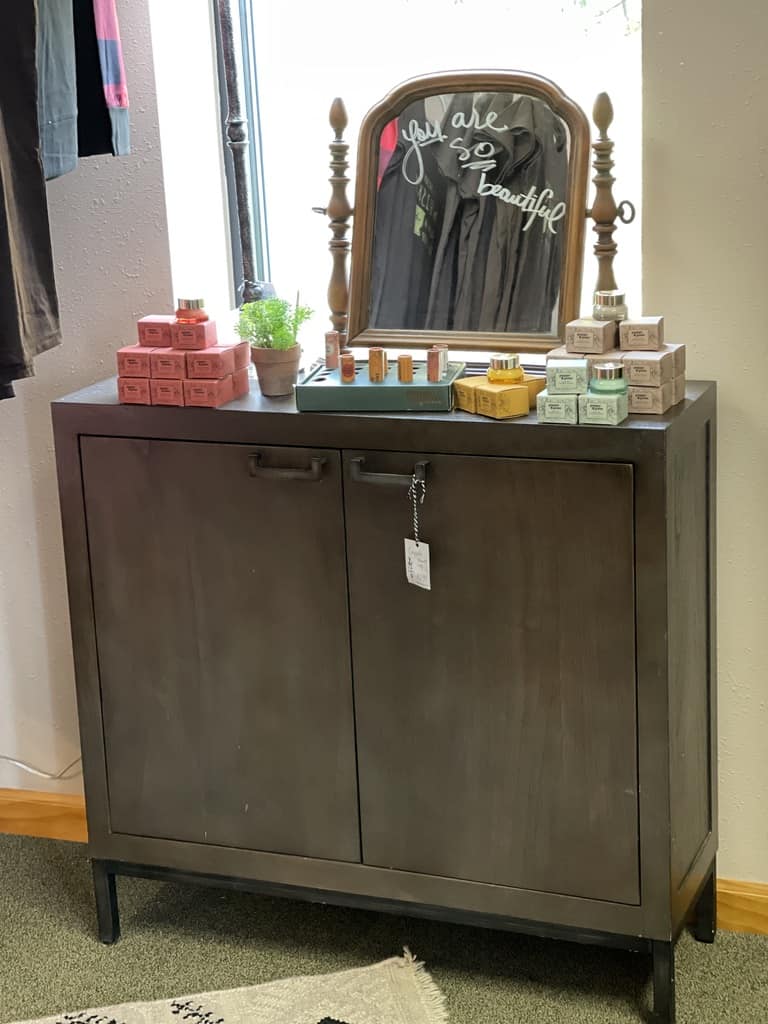 The amazing furniture, mirrors and accessory pieces around the Paddle Club are also for sale.One of the phrases we often say is "You Should Buy it When You See It!" Sets like this vintage whisky barrel bar, sofa, table and chairs don't last long!
We do offer delivery options as well as storage, so inquire if needed.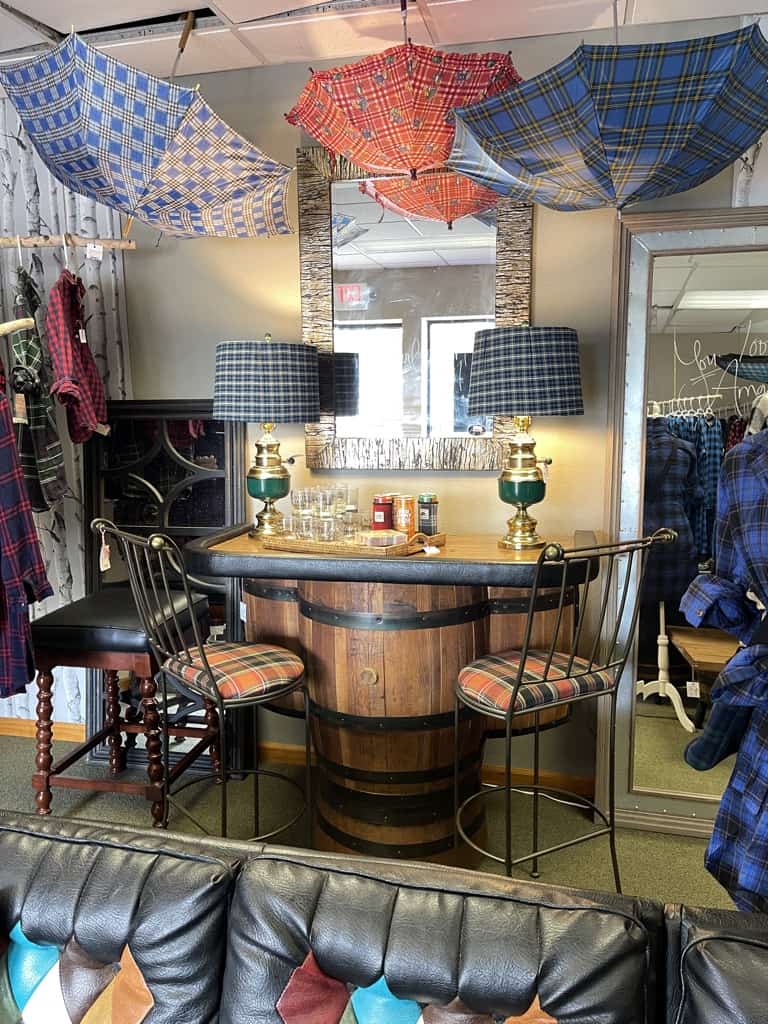 Need help with:
Styling a complete outfit
Finding your right size
Putting a gift together
We can help! The team at White Arrows Home loves working with our customers in many ways to help you not only love every moment you are in The Shop, but go home with the perfect items!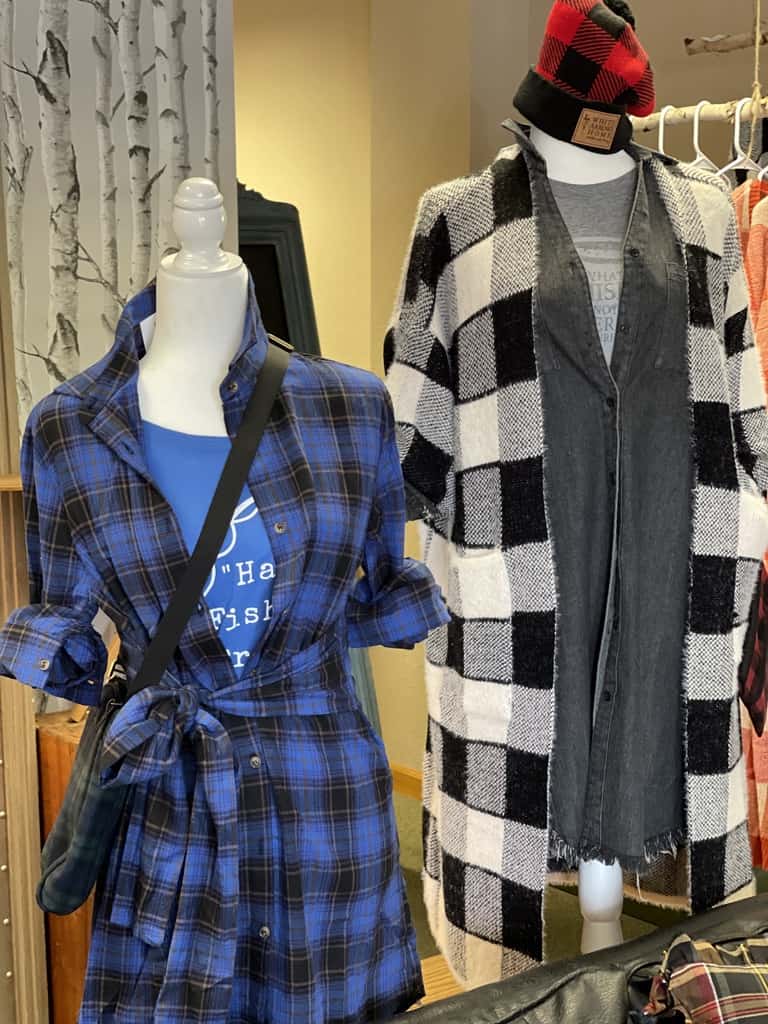 A lot of our clothing is new, but some are vintage like our popular custom flannels.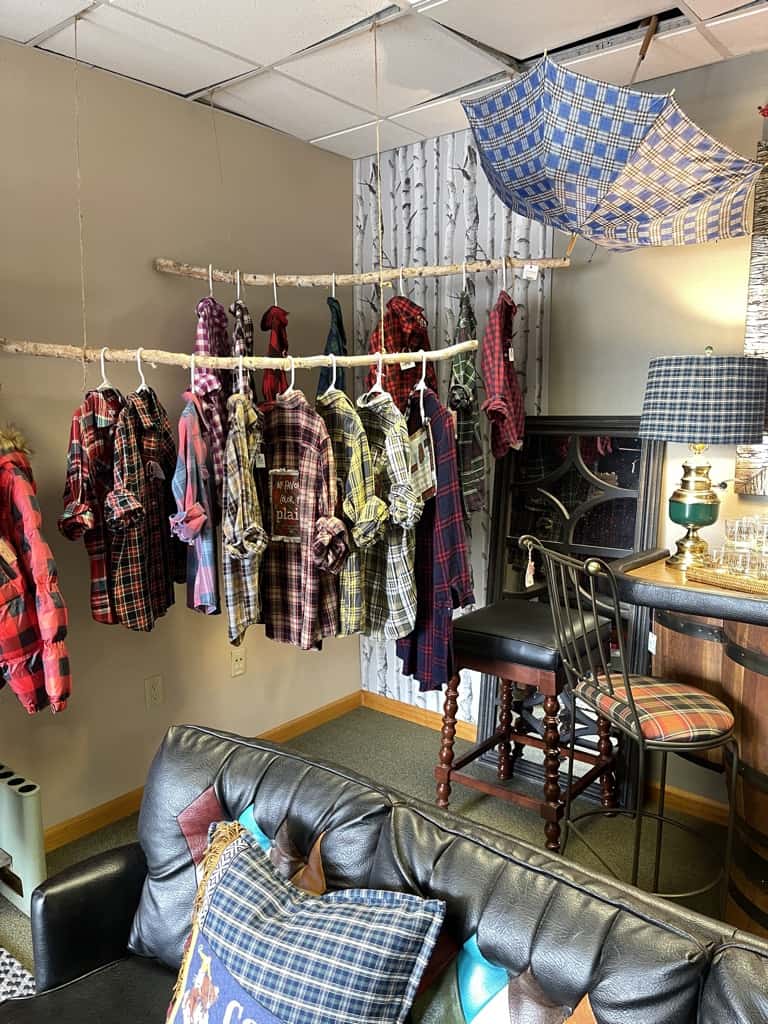 Many of our items are made in house, like our plaid pillows.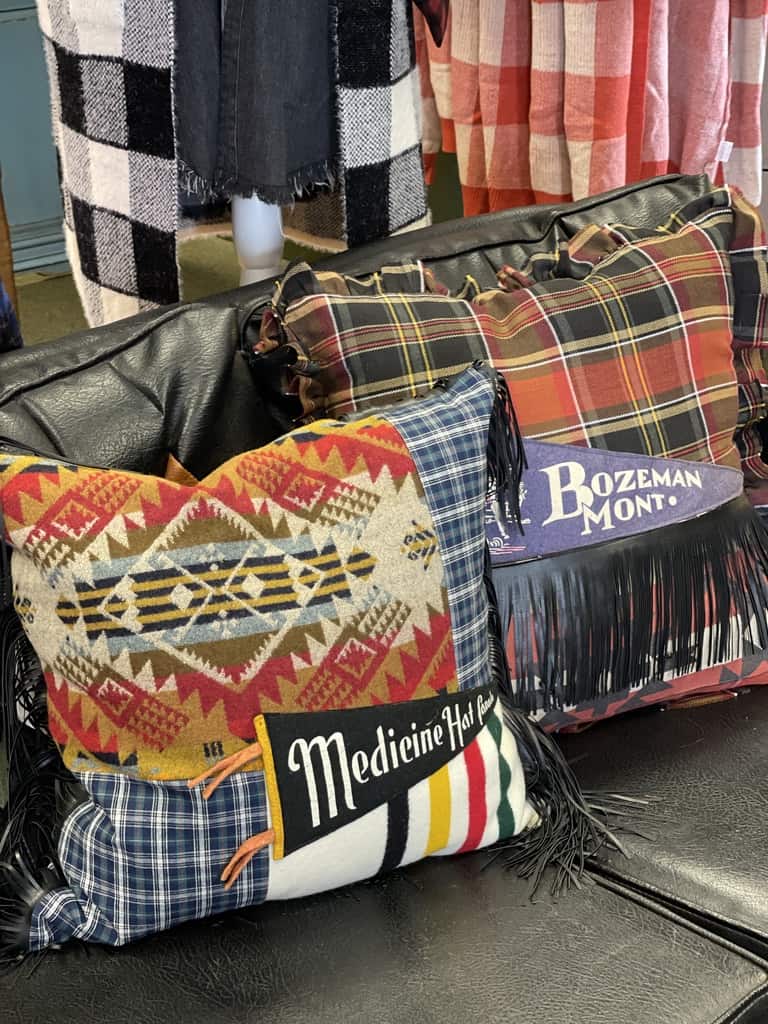 We've got jammies, sweaters and shirts. We've got hats, bags and purses. And everything can be found online.You can shop our online website anytime, anywhere and enjoy our $15 flat rate domestic shipping (*excludes furniture.)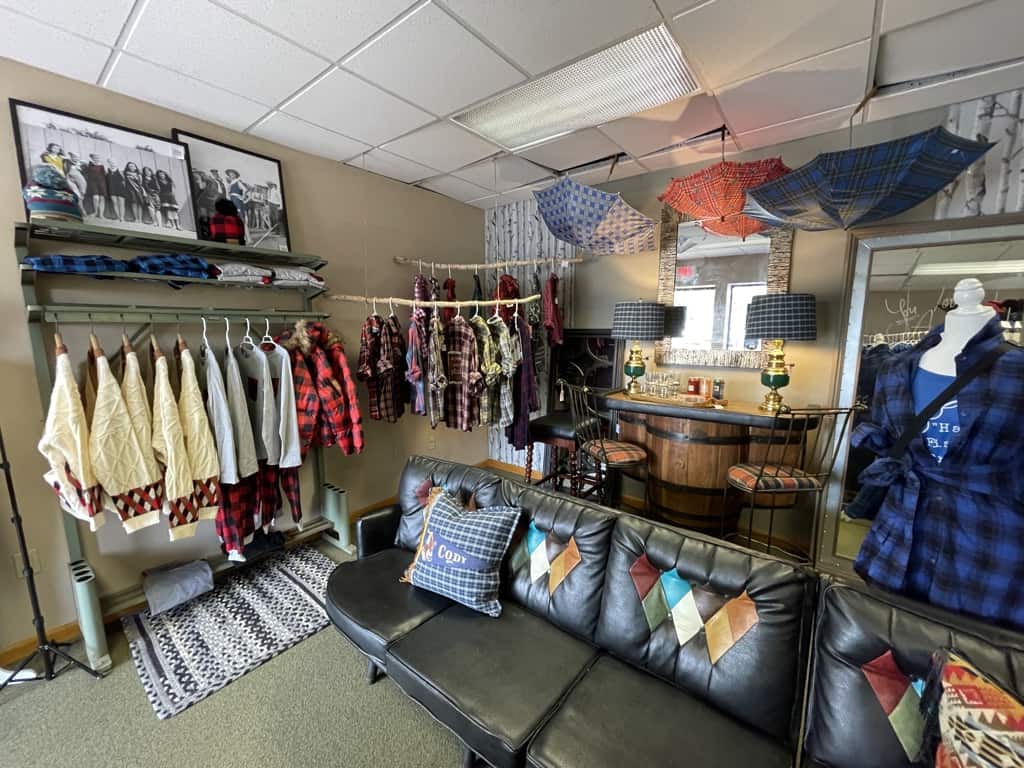 My vintage 1974 Yellowstone Camper made an appearance at Flannel Fest and some of our old bikes helped serve up our snack mix.We sold pumpkins grown from my very own pumpkin patch.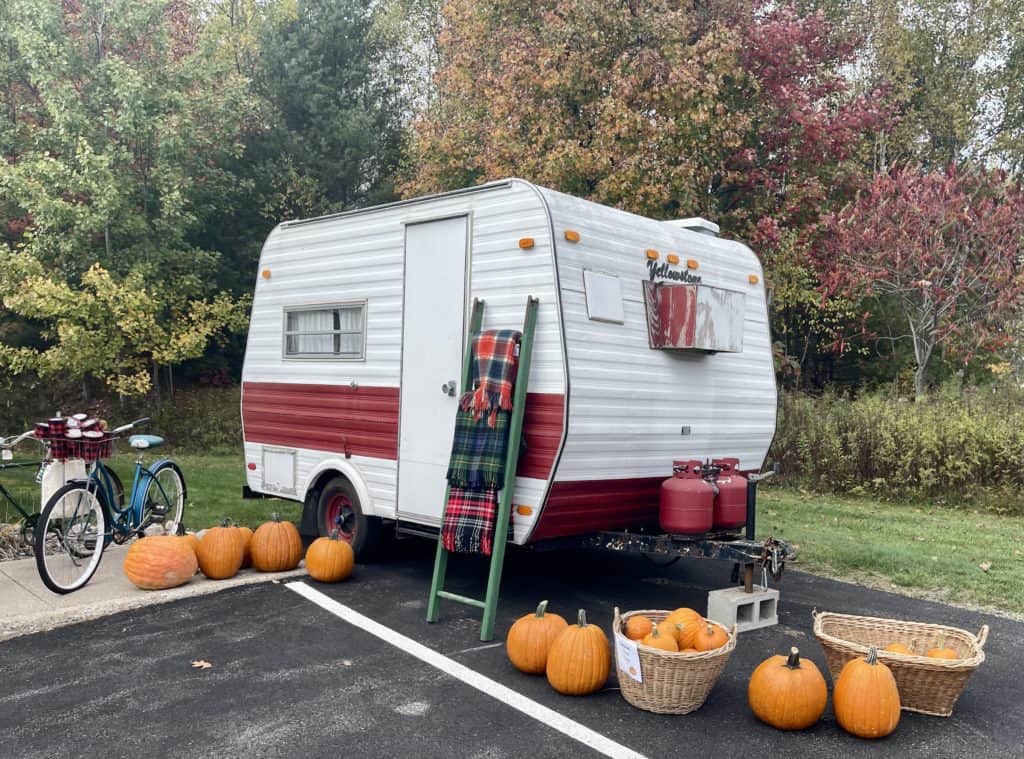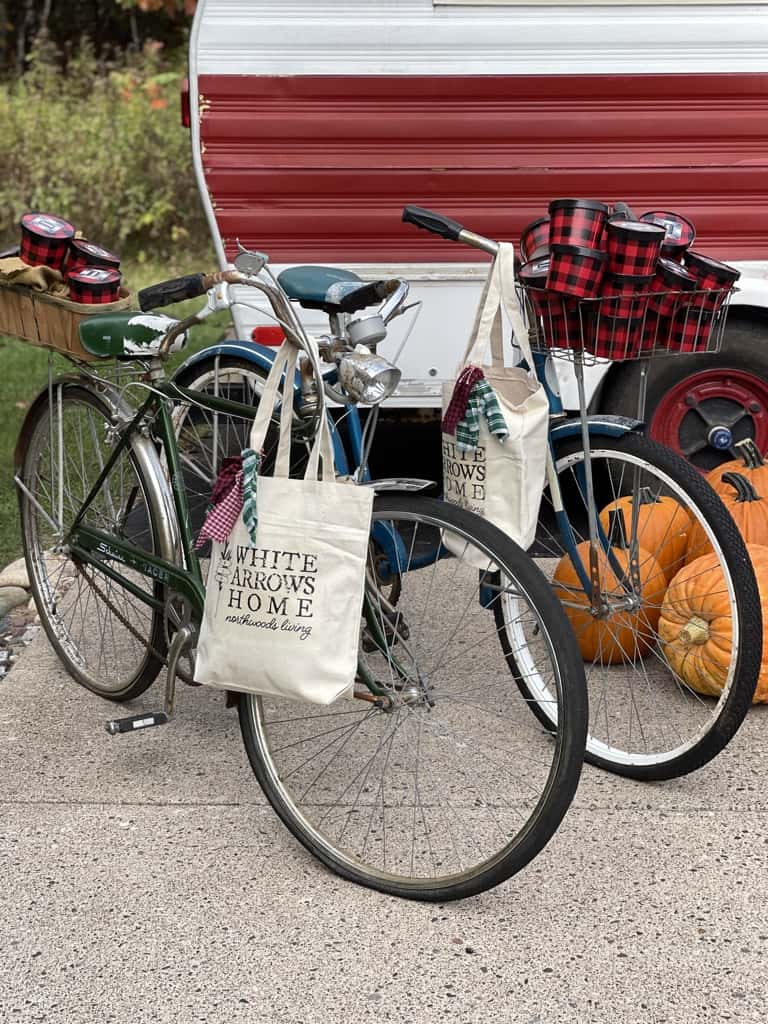 All our customers that shopped between 2-6 were able to enjoy the snacks and a fun drink. Everyone got a FREE plaid koozie to keep too.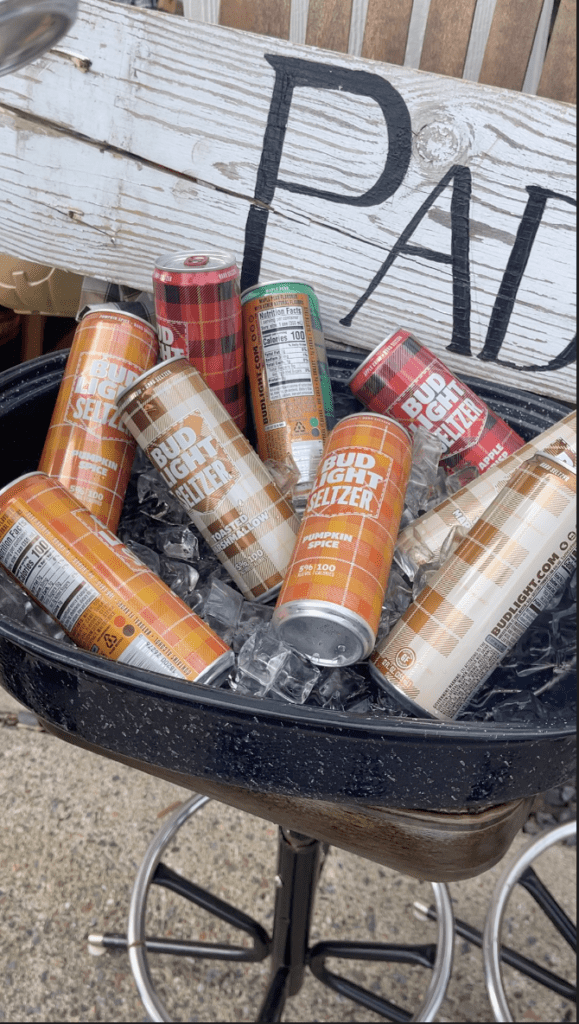 Everyone who wore plaid got 10% off their purchases during Flannel Fest.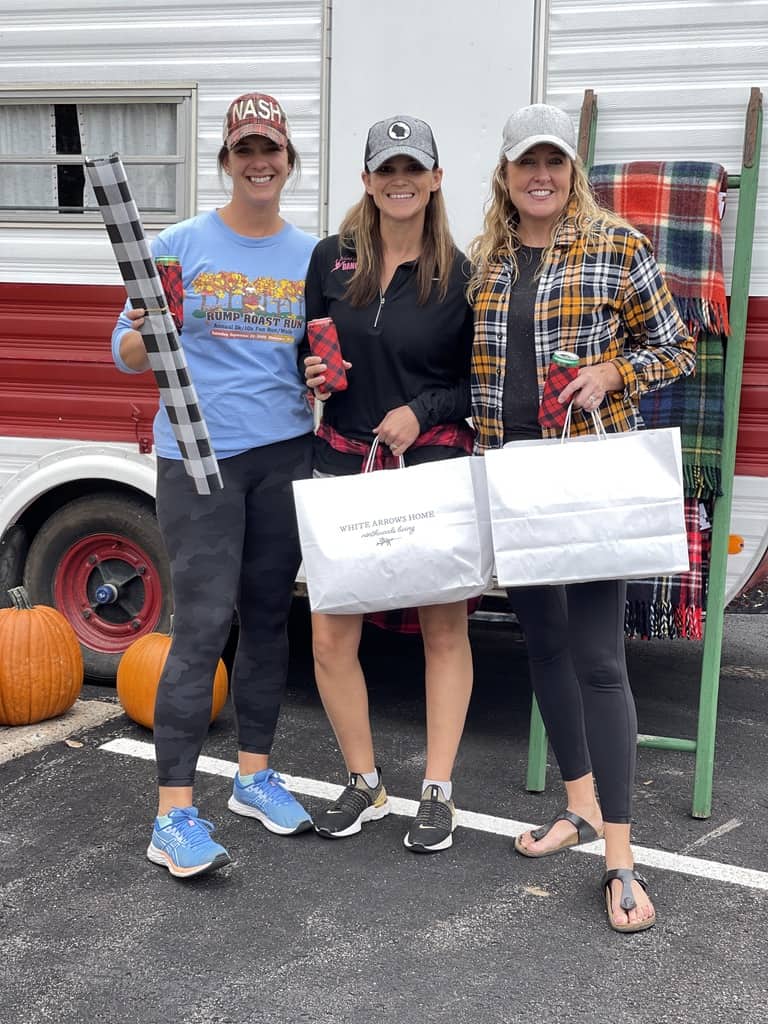 Be sure to add the First Thursday of each month to your calendar and follow along on The Shop's Instagram and Facebook to get updates on upcoming events. We'd love to have you join us!
Next month our First Thursday Event is going to be in Duluth, Minnesota at The Duluth Junk Hunt where White Arrows Home will have a booth.
We hope you will gather your girlfriends, your husband or whomever you like junkin' with and come to Duluth. If you come, let us know and we will let you know where to join us for a fun evening social event on that First Thursday night!
FOLLOW WHITE ARROWS HOME


Instagram ~ Facebook ~ Pinterest ~ Twitter ~ YouTube ~ Tik Tok ~ Liketoknow.it