(Affiliate links are used for your convenience. Read my full disclosure here.)
I'm so excited to be joining my dear friend Rachel at The Ponds Farmhouse for a fun hop all about porches.
Is this your fist time to visit my blog?
Is this your first time to read a blog that talks about "hops".
Are you a regular who enjoys the inspiration you find here?
Welcome to all of you! I'm joining eight other talented bloggers today. You can find a link to each of their blogs at the bottom of this post.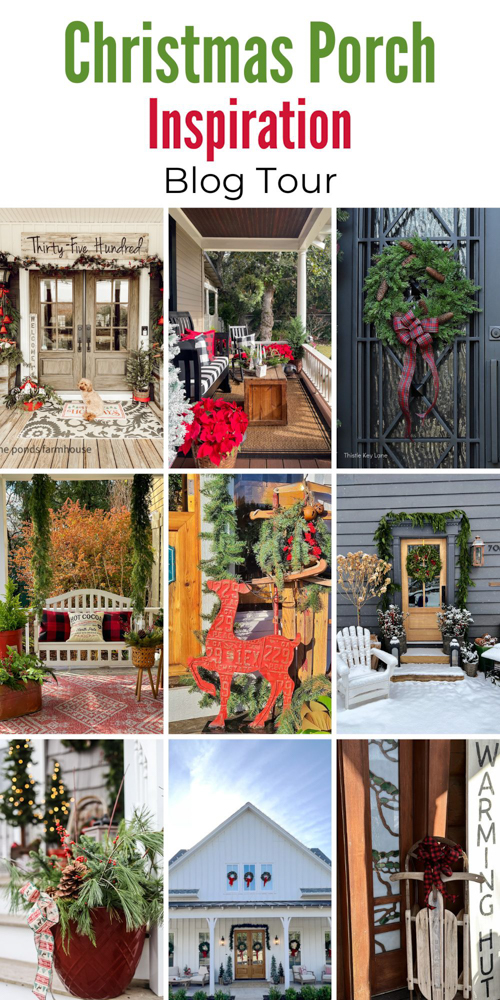 Hops are a term we bloggers like to use when many of us come together to share on the same topic, on the same day and at the same time. Readers can hop from one blog to the next visiting more homes without having to get in the car or on a plane. You can travel the country and back again!
Have you have gone on a Holiday Tour of Homes in your town? I was blessed to have the opportunity to decorate one for our local tour a few years ago. Sadly, they haven't started back up the tours since COVID, but they sure were fun!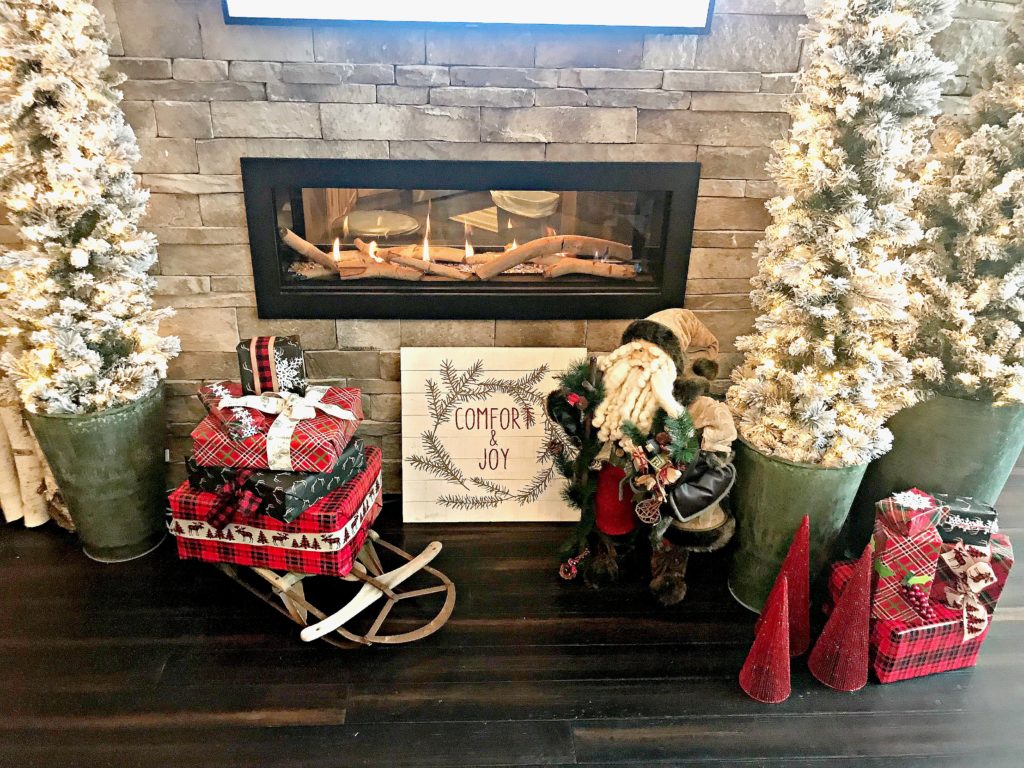 Hops are like those Holiday home tours, just all virtual and free!
If you are taking the tour in order, then you have just been at Jessica's beautiful home and blog at Old Barn Company. I'll take a cup of that hot cocoa!
Now welcome to my home way up north in The Northwoods of Wisconsin where Winter often starts in October and lasts through April. We get a lot of snow!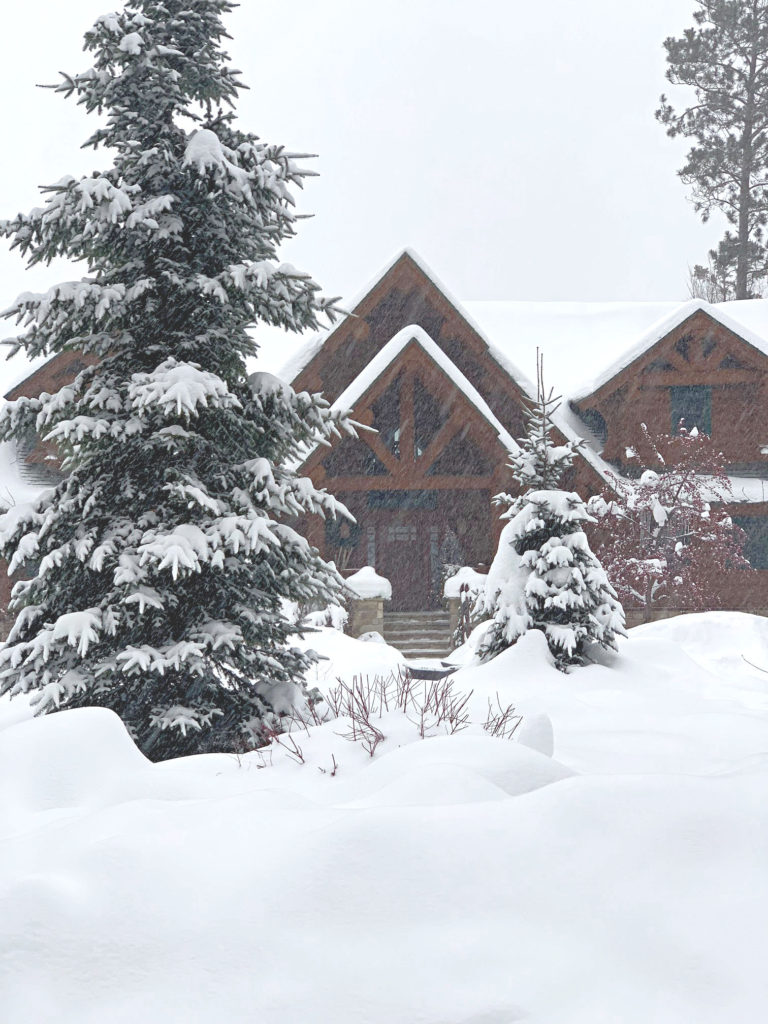 My decor is often inspired by what is right outside our windows. I try to style seasonally to so right now what I see out of my window is snow. So snow will be my starting point.
My friends and I all love everything about winter in The Northwoods, the cross country skiing, the fat tire biking, the snowshoeing, the sitting by the cozy fire!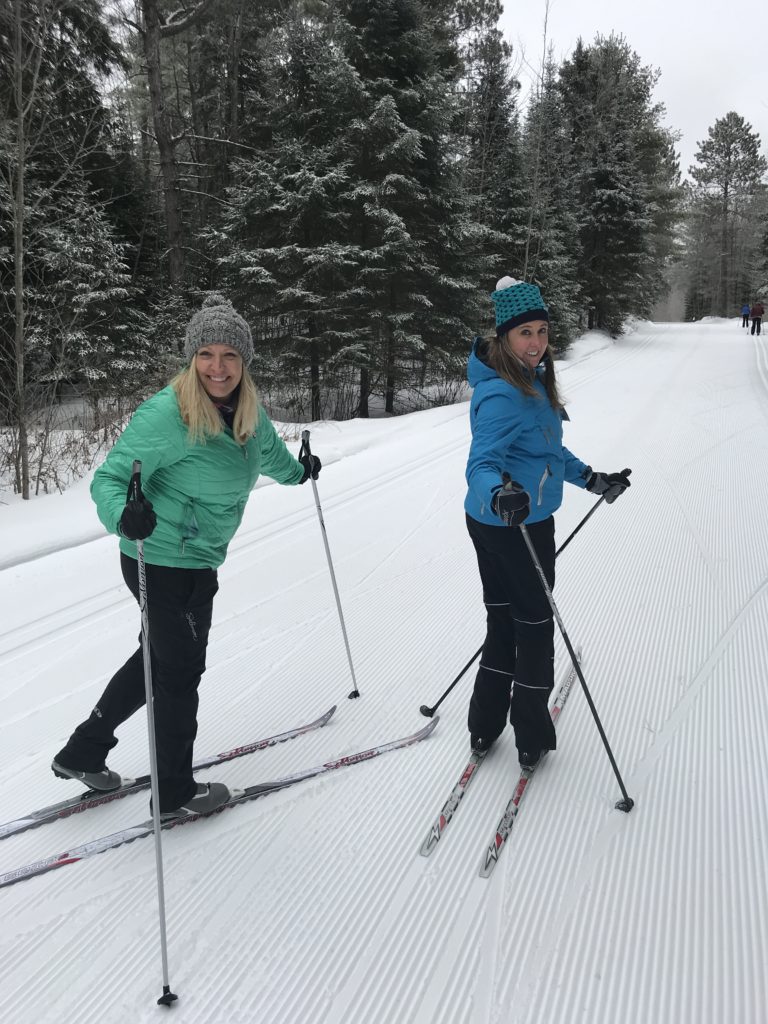 So as I envisioned transferring my porch from Fall to Christmas, I wanted to do something that would feel festive, but can last for more than a month, so I decided to decorate inspired by snow and our winters.
Now I'm going to give you some insight into the life of a blogger. I plan out my posts usually weeks in advance and start thinking about them and what photos I'm going to need.
To get ready for this hop. I had gathered some of my Winter outside decor, the warming hut sign, some giant snowflakes from my shop, antique skis and skates and an old sled.
I had a big basket I had used to hold a geranium this summer and a mum this Fall that I wanted to put a tree in and a galvanized tub for another one. My husband said he would get the trees from me from our woods.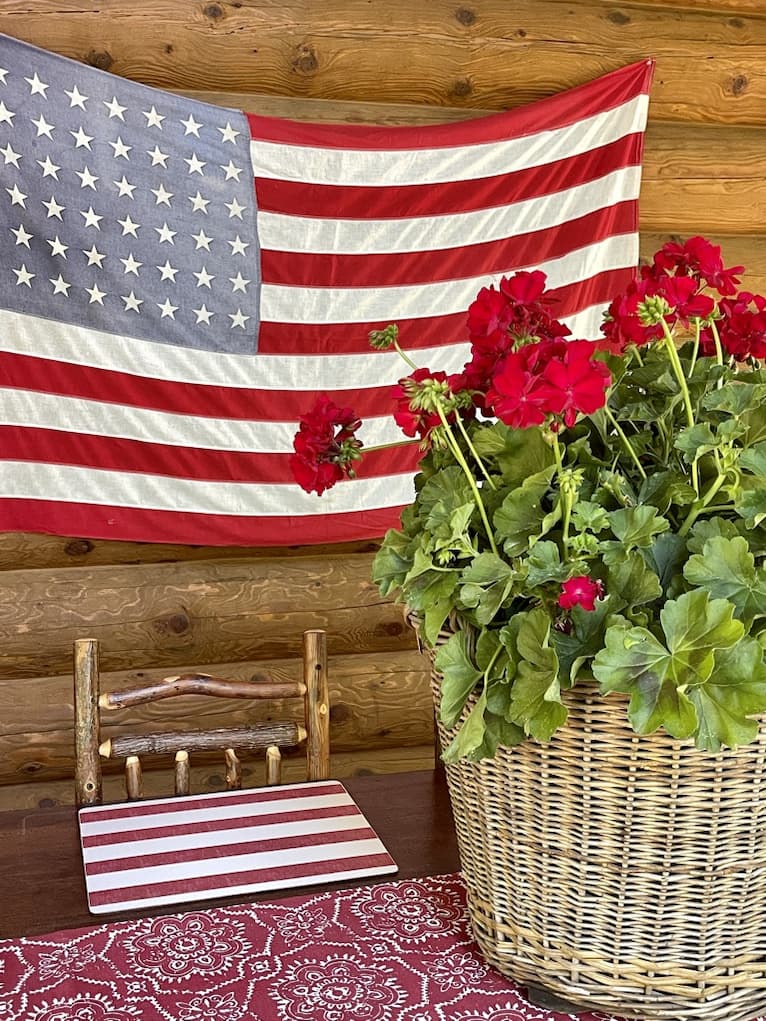 He thought the trees the sized I wanted in the woods looked too Charlie Brown, so thought I'd much rather have big, full ones! So I had requested a short, squats tree and one just a bit taller, both between 3-4 feet tall,. Let me just say he loves me so much! He brought home two 7 foot trees. I didn't have the heart to tell him, it wasn't quite what I had in mind.
I'm going to need a little more time on my porch. I'm going to assume its going to turn out even better than I planned, because that's usually how these things work if we keep a sense of humor and find a way to be grateful for the surprises in life.
Here's the same decor I planned Ito have on my porch (somewhere behind the tree) on our boathouse down by the lake last year. It's another outdoor area I love to decorate. Last year in my shop, we made these cute Warming Hut signs.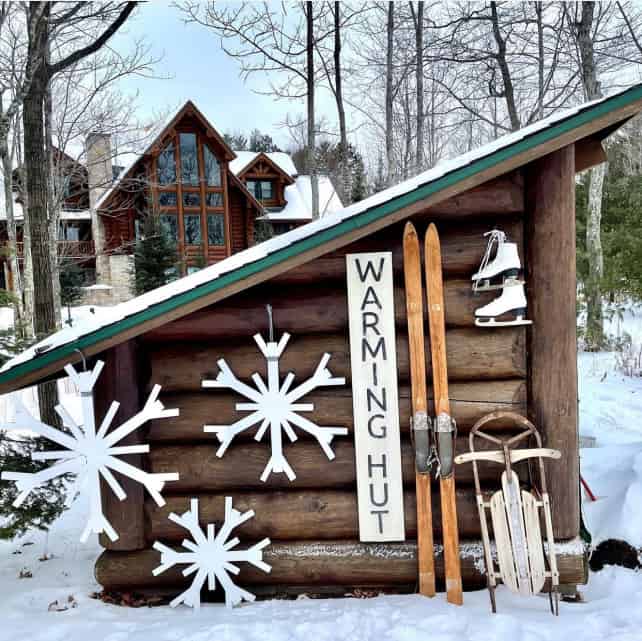 What you can see on the porch right now is the sign and sled. I added a buffalo plaid bow to the sled for a pop of Holiday color.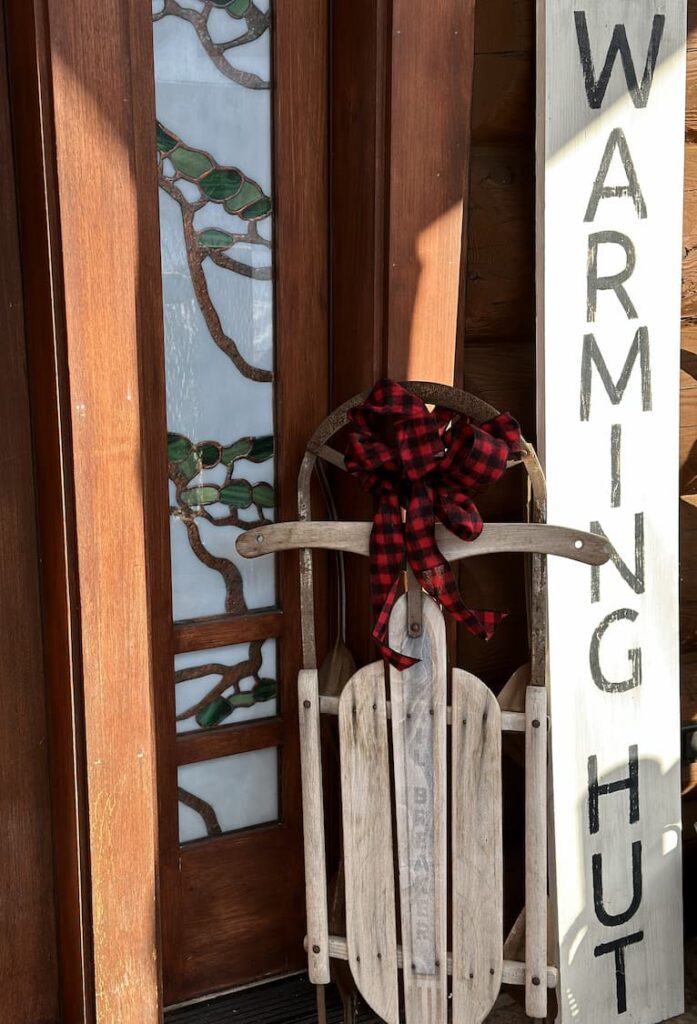 A wreath full of snowflakes the will go right into winter. It's got another pop of red plaids.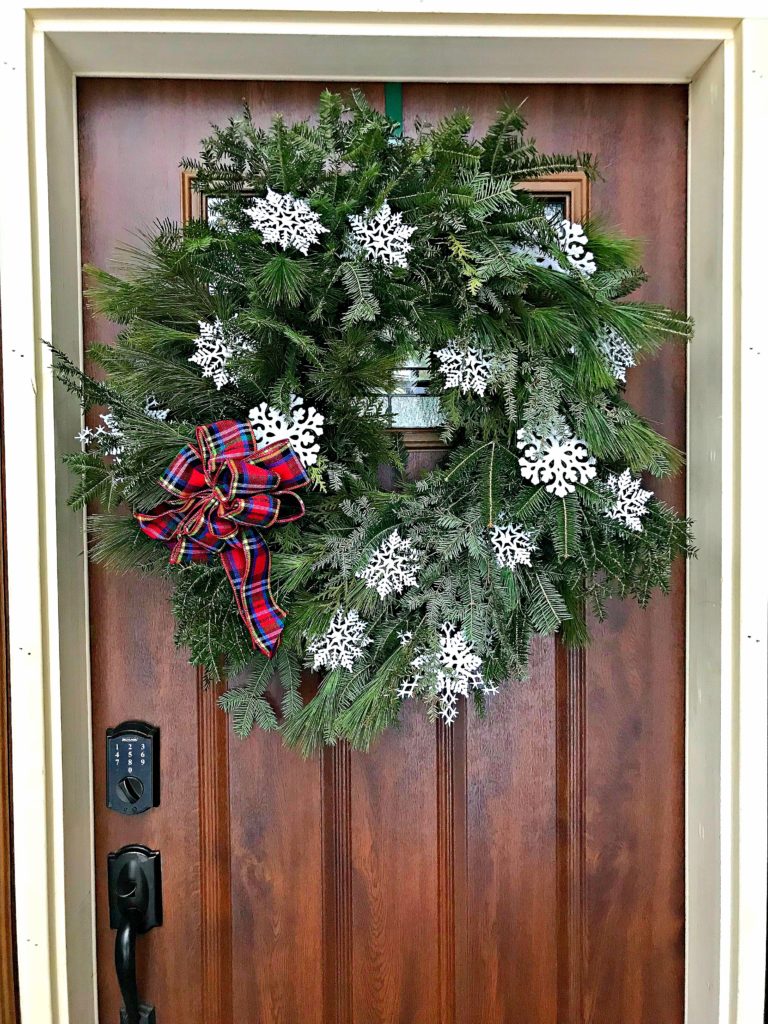 Past Christmas Porches
Here are some of the ways I've decorated my porch for Christmas in the past few years.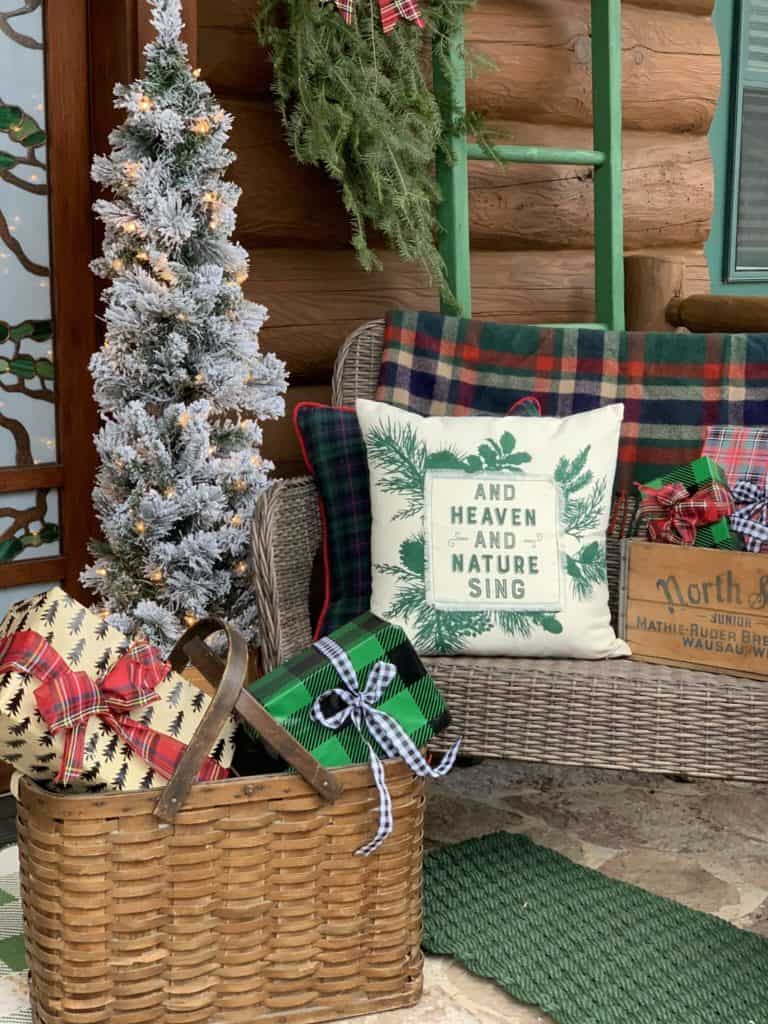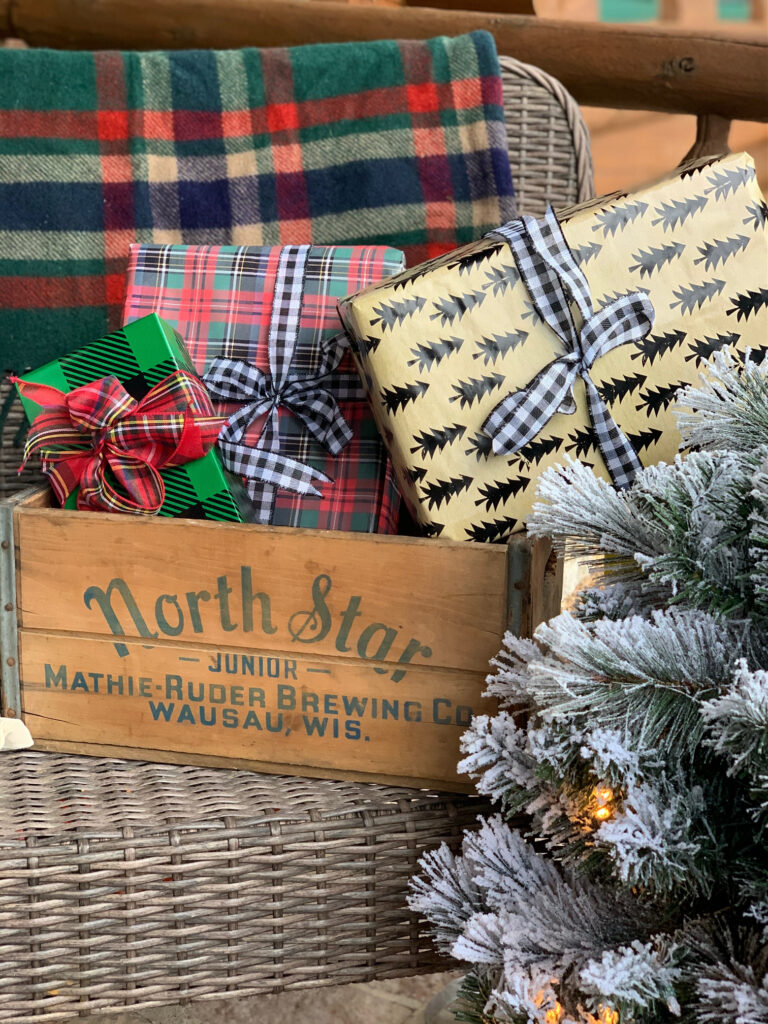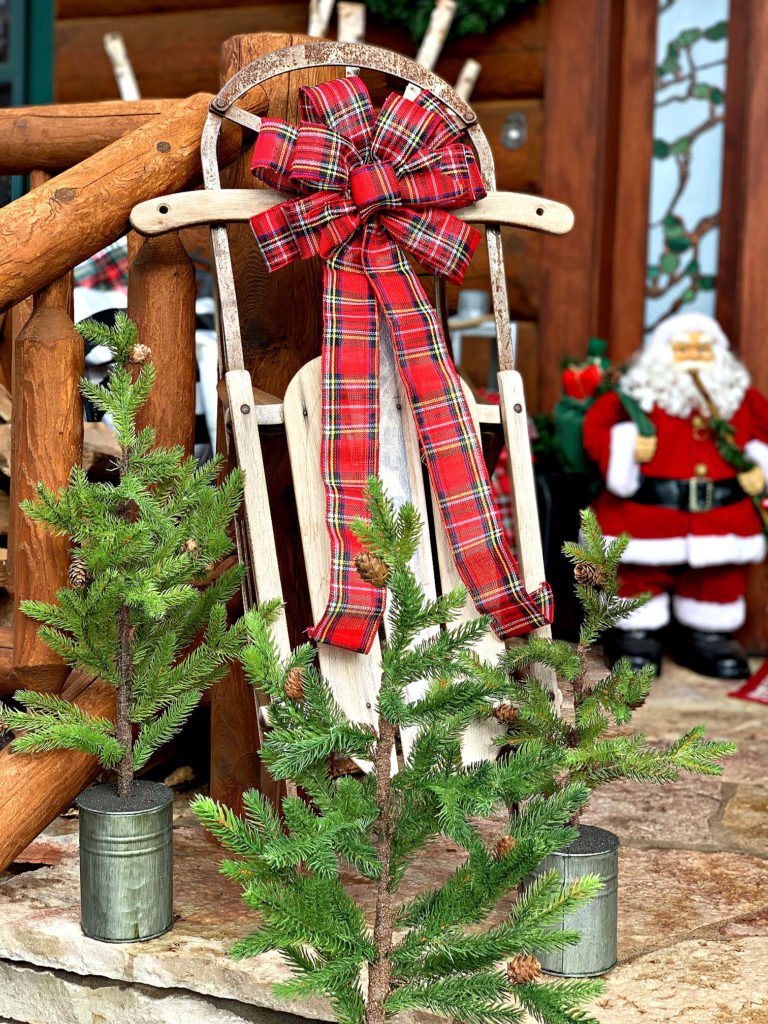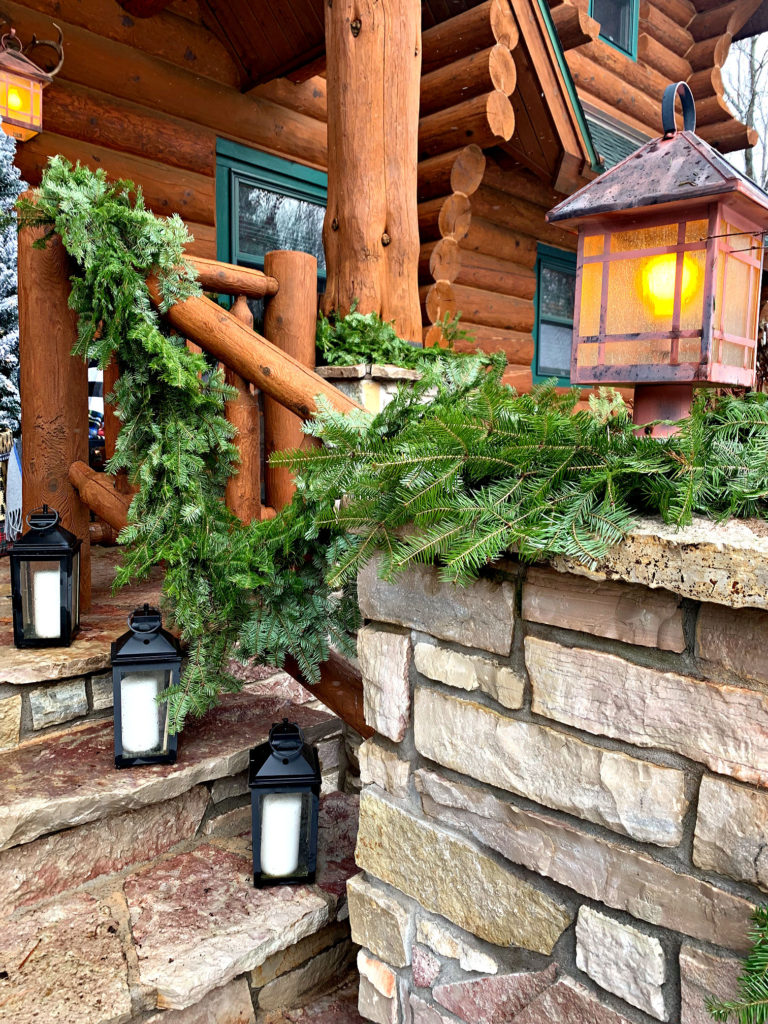 Remember the house I decorated for the Holiday Home Tour? Here's the porch.Recognize the wreath?
Birch is another great decor item to use from Christmas through Winter. Where I live we are surrounded by birch and pine forests so another good way to bring the elements around me in.
i also always love to add in vintage items as you saw with the old sled. Antique skis are another favorite thing of mine to collect and add into decor.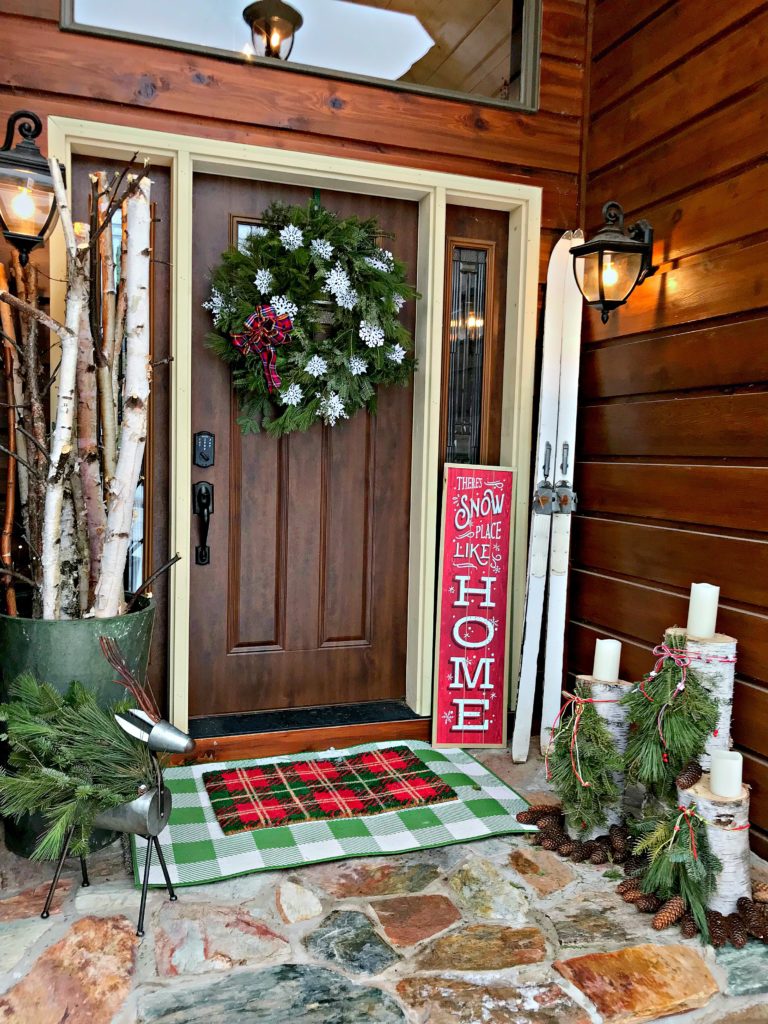 Thanks so much for visiting. Follow along on Instagram Stories to see how my porch ends up as I figure this big tree out!
I'm the last tour in the series. If you haven't read the rest of the posts yet. head to the beginning and Rachel at The Ponds Farmhouse blog to get started.
Take the Christmas Porch Inspiration Blog Tour
Click the highlighted link below each image to follow along on the tour.

Rachel at The Ponds Farmhouse / Wendy at WM Design House / Michelle at Thistle Key Lane

Stacy Ling at Bricks N Blooms / Kim at Shiplap and Shells / Kelly at The Tattered Pew

Jennifer at Cottage on Bunker Hill / Jessica at Old Barn Company / Kristin at White Arrows Home
FOLLOW ALONG


Instagram ~ Facebook ~ Pinterest ~ Twitter ~ YouTube ~ Tik Tok ~ Liketoknow.it