I'm so excited to be joining my friend Cindy of County Road 407 for another monthly Pinterest Challenge. It's so fun to see how how all the participating bloggers (find links to them all at the bottom of this post) come up with different ideas from the same inspiration photo.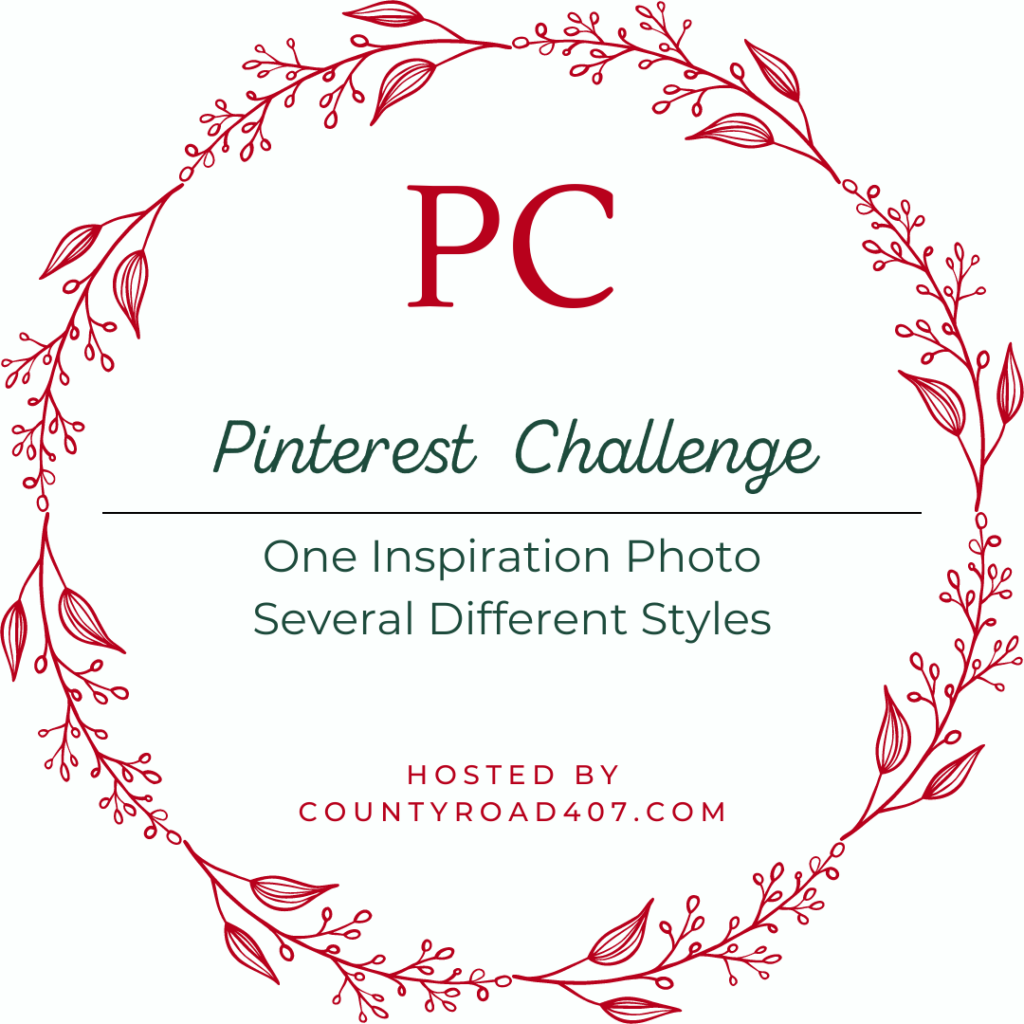 (Affiliate links are used for your convenience. Read my full disclosure here.)
This month the theme is cranberries and so perfect for this time of year. Here's this month's inspiration photo. We could do a recipe, decor or anything else cranberry related. Everyone has such amazing ideas!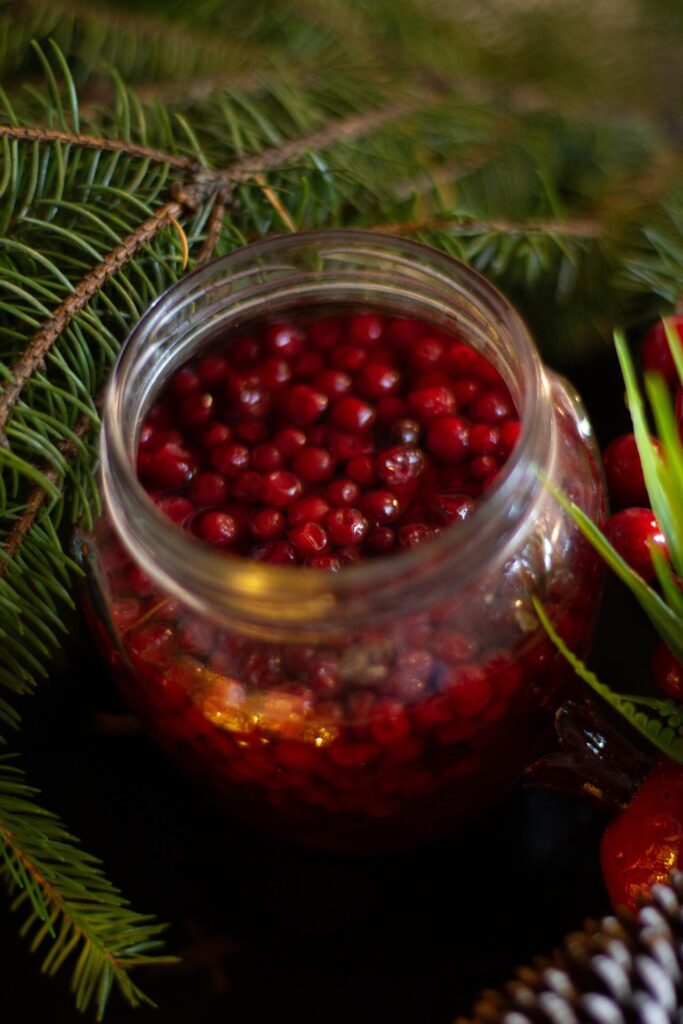 If you are coming over from my friend Lora's home and blog at Lora Bloomquist, welcome to our lakeside log cabin home in The Northwoods of Wisconsin. Lora is my talented neighbor over in Minnesota who inspires me always with her vintage decor and creativity. I can't wait to try her cranberry cake!
I live in the town of Minocqua in an area of The Northwoods known as The Lakeland Area. We have thousands of lakes in our cluster of towns that are a vacation paradise for many.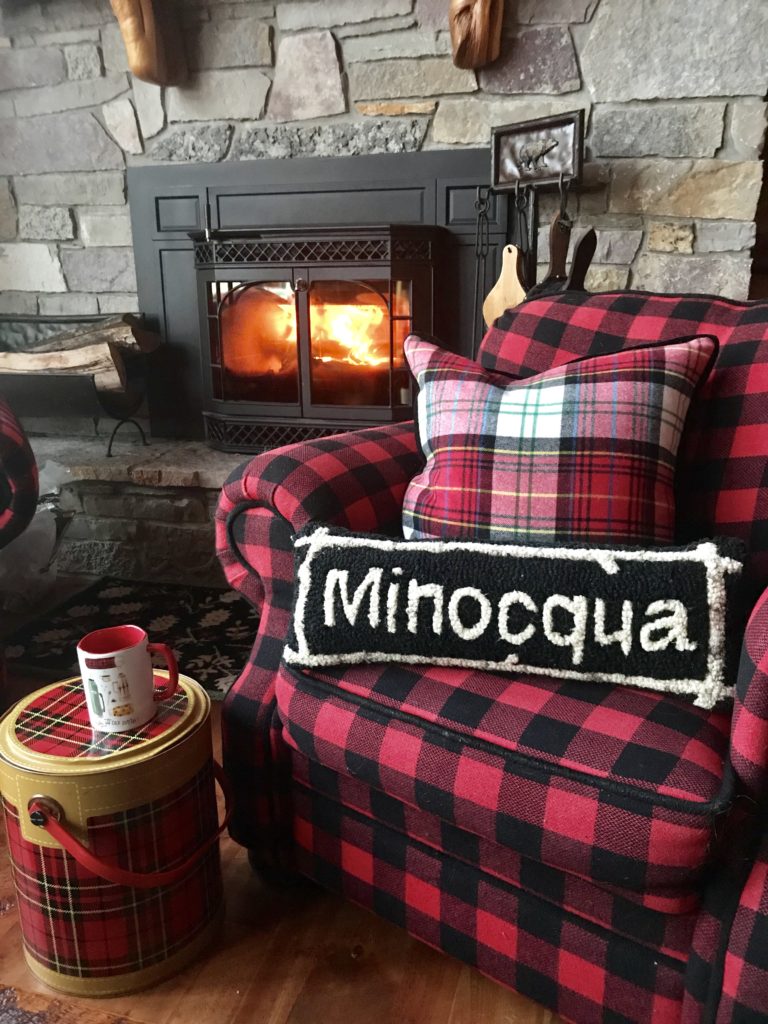 One of the towns in our Lakeland area is Manitowish Waters. It's a beautiful little community with some of my favorite restaurants, amazing bike trails, shops and other outdoor recreation opportunities.
Manitowish Waters is also full of cranberry farms.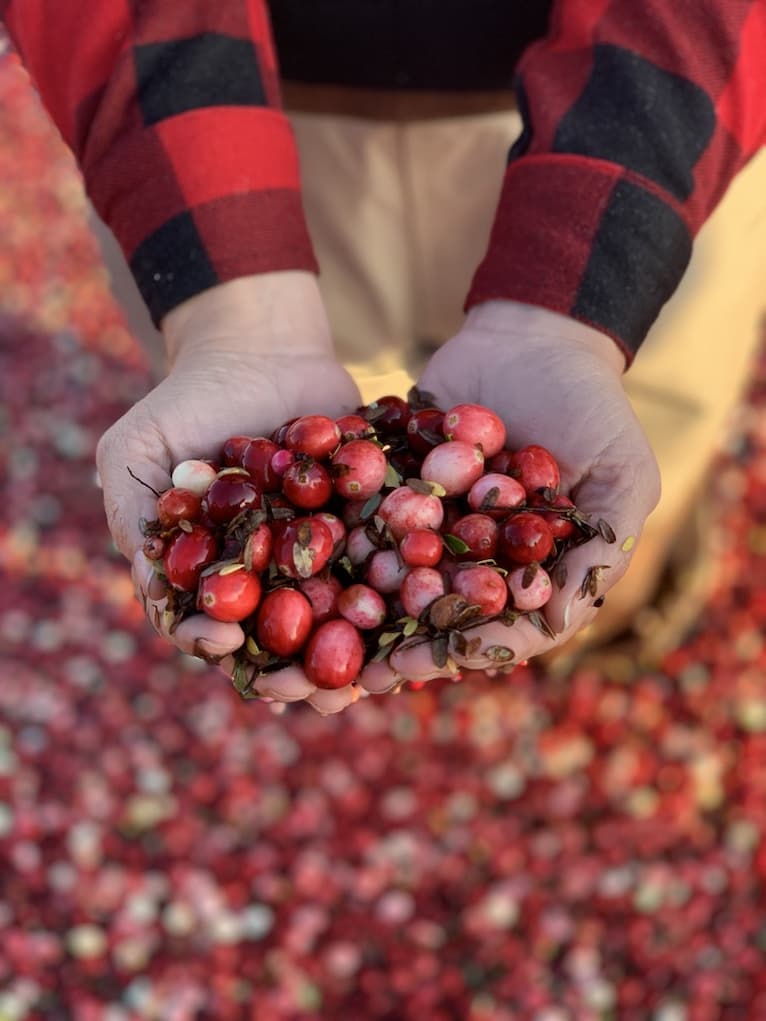 My friend Becca's husband's family has a farm in its fourth generation, Bartling's Manitowish Cranberry Co.! I've been lucky enough to visit a few times and even get to have cocktails and wine win the cranberries.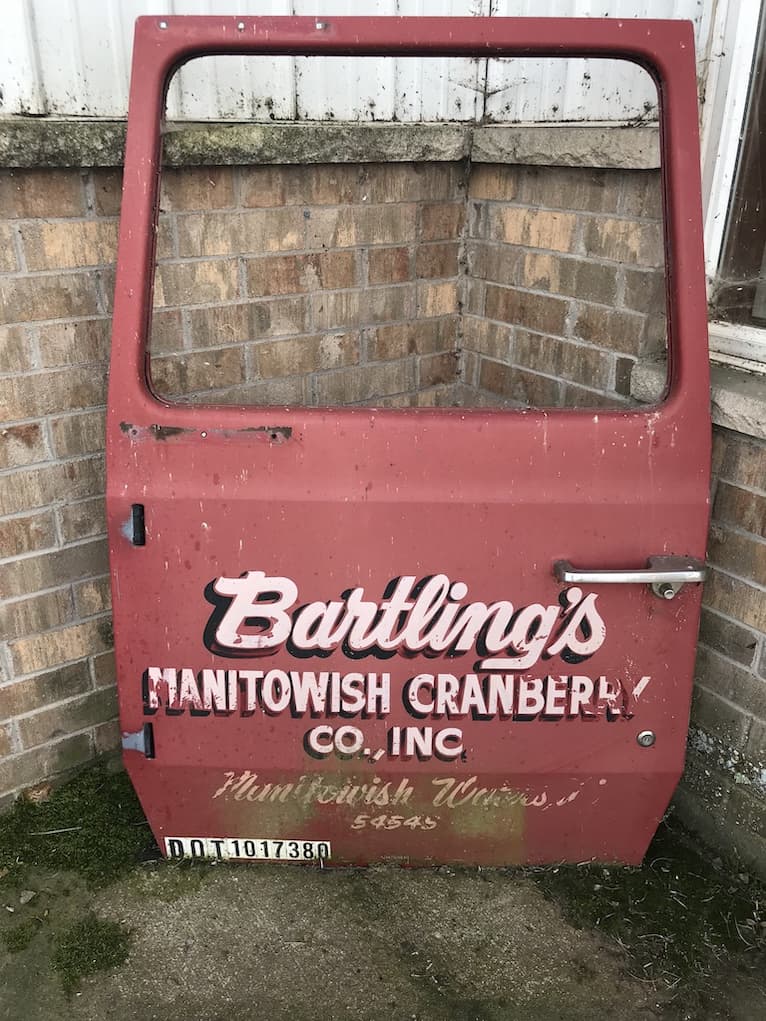 Follow them on Facebook to see updates and incredible happenings on the farm like when Red Bull came and parachuted into the berries!
Another amazing part of time at the Bartling's farm is learning about how the operation works and seeing the history.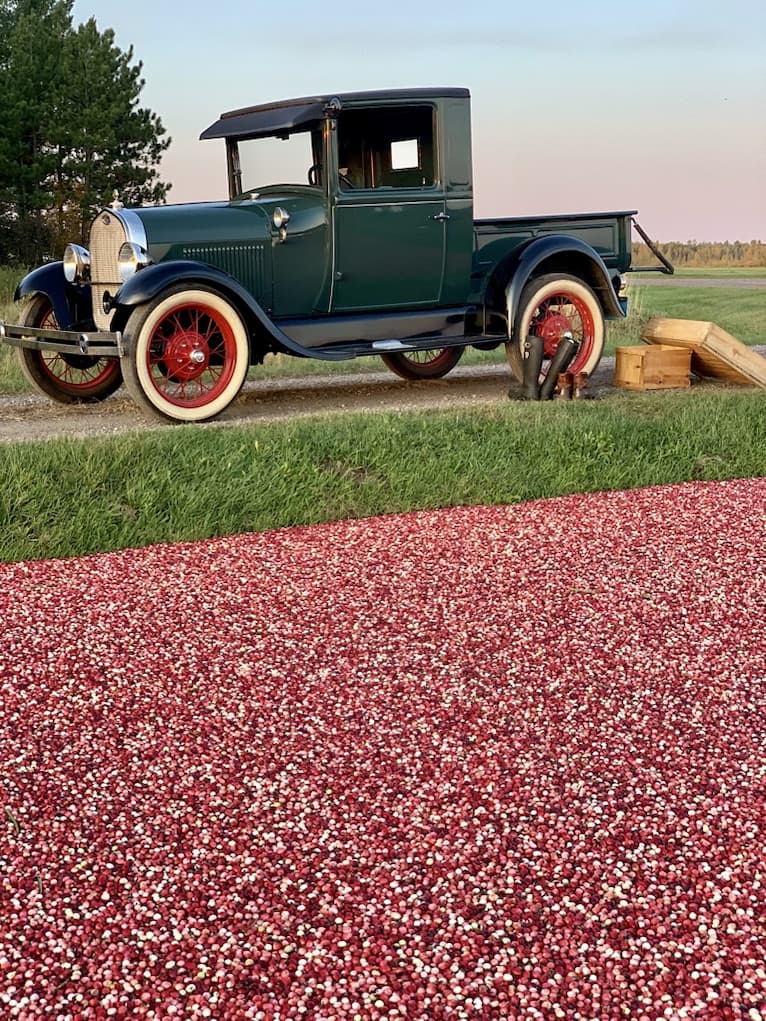 I love decorating my house with a mix of new and antique furniture and accessory pieces and I love tying in local touches when I can.
So antique cranberry boxes and cranberry scoops make great additions anytime, but especially durning the Holidays.
The antique cranberry scoops like they have on display at Bartling's are amazing and I was keeping my eyes out for one.
I was really excited to find one and it looks beautiful as a centerpiece for my coffee table.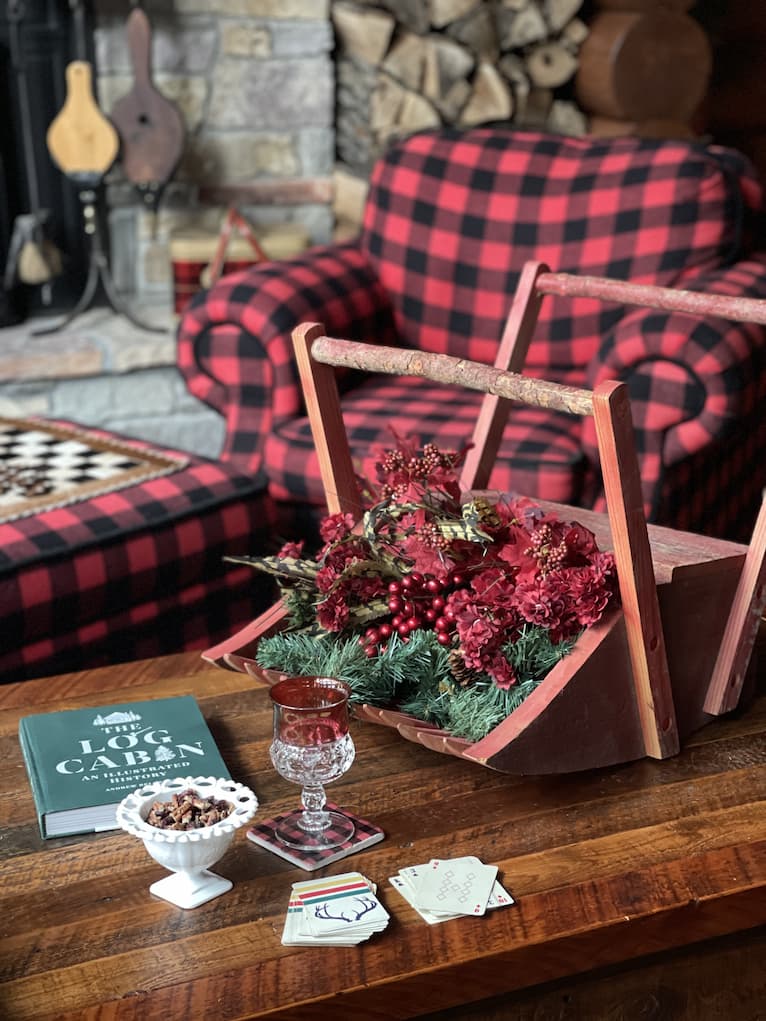 The farmers would have used this cranberry scoop in the beds to scoop up the berries.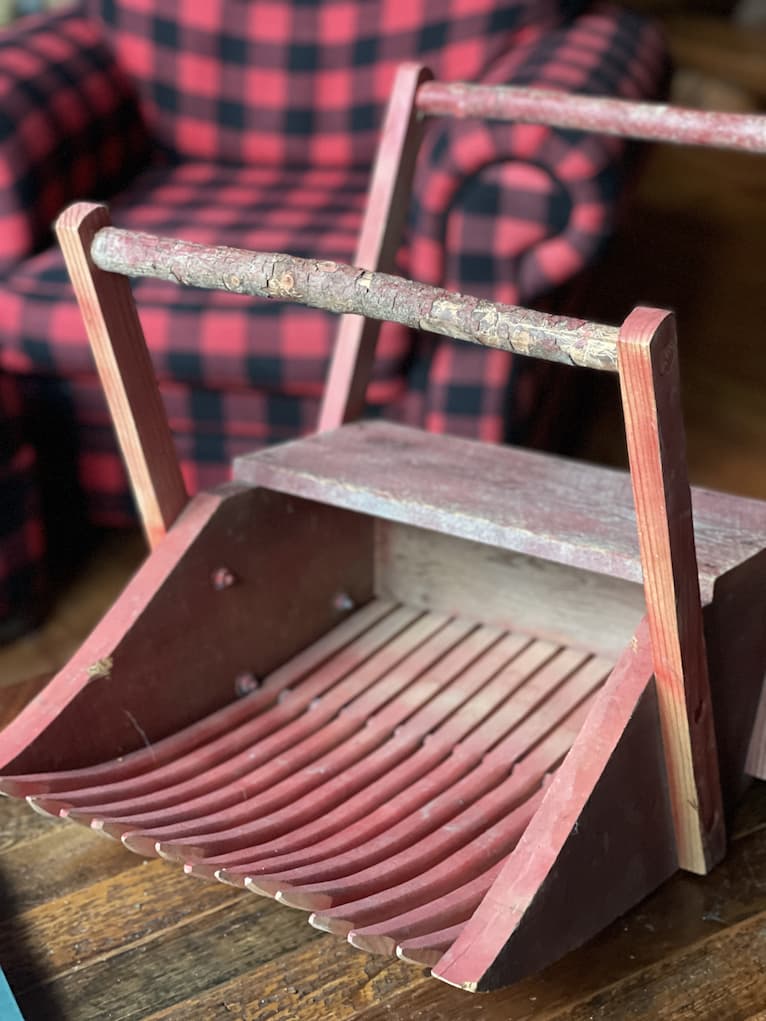 Want to get daily encouragement? SUBSCRIBE HERE so you don't miss any posts!
I love the wood handles and the red color. There are so many great uses for a piece like this. I think they are a work of art. It's so fun that they come in so many sizes, colors and styles.

I take a lot of my inspiration from the forest and lake right outside my windows and at all times I see the rich greens of the evergreens.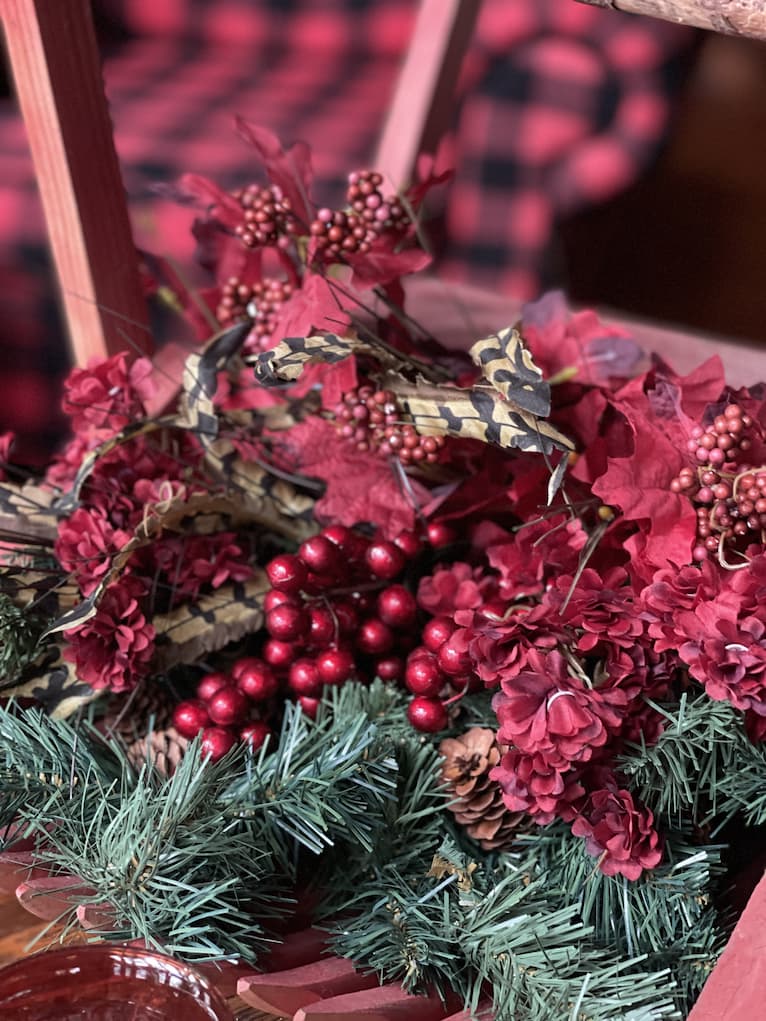 So I knew when filling this centerpiece I would want to include some greenery. I also wanted to have a touch of Fall still and found some great faux floral pics at The Dollar Tree.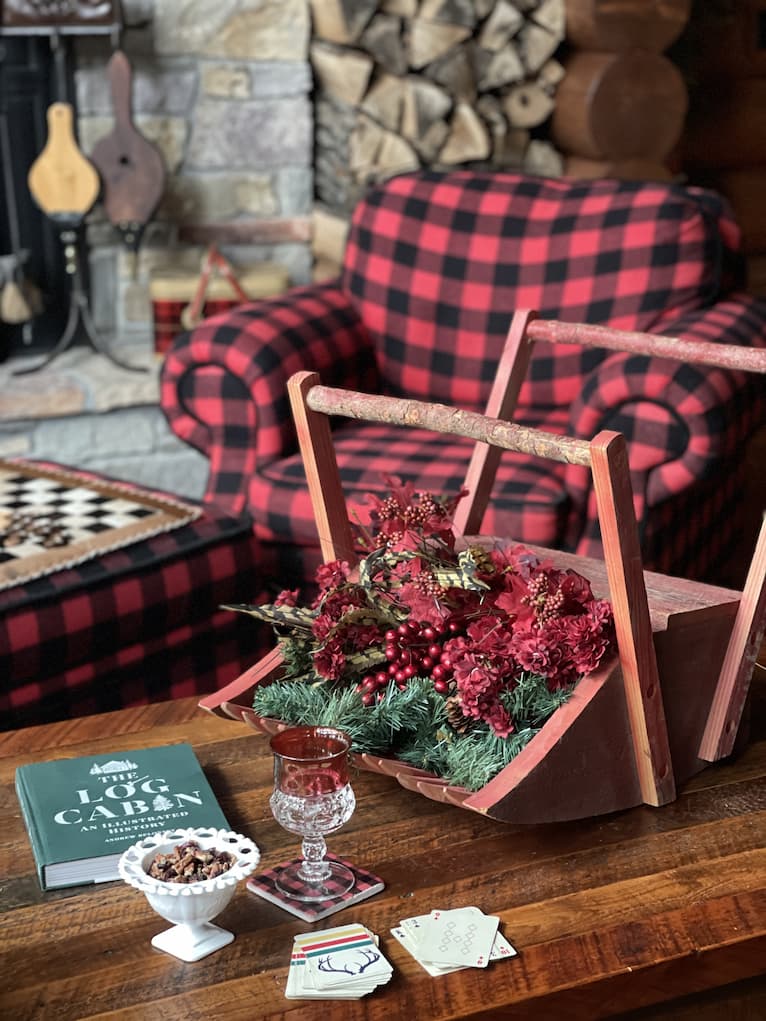 Next up you are headed to the super talented My Family Thyme. She's got more amazing ideas for decorating for the season!
Take the Tour
You are invited to the Inlinkz link party!
County Road 407 ~ Our Southern Home ~ DIY Beautify ~ A Stroll Thru Life ~ Thistle Key Lane ~ Peacock Ridge Farm ~ Lora Bloomquist ~ White Arrows Home ~ My Family Thyme ~ The House On Silverado ~ Bluesky At Home ~ French Ethereal
FOLLOW ALONG
Instagram ~ Facebook ~ Pinterest ~ Twitter ~ YouTube ~ Tik Tok ~ Liketoknow.it