Happy Plaidurday!
Last year, when I first learned about Plaidurday I was so excited!! I am Mad for Plaid! Plaid is my favorite color! And having a day to celebrate all things Plaid is such a great idea!
I thought it would be fun to give you a little House Tour of all things Plaid in Camp Paradise, our log cabin home.

Plaid throw pillows are one of the quickest ways to add lots of plaid to my decor. These vintage plaid tins are a favorite find!
(This post may contain affiliate links which won't change your price but will share some commission.)

Plaidurday was first celebrated in Lansing, Michigan in 2011 and occurs on the first Friday in October each year to honor all things plaid.Head to the Plaidurday website to learn more!

You can find touches of plaid in every room of our house. What's the difference between Plaid and Tartan? House Beautiful says "All tartans are plaid, but, not all plaids are tartan." Read more about the difference in their article here.

A vintage plaid picnic tin holds matches and fireplace supplies on the hearth. A buffalo plaid ottoman gives a pop of color to my neutral winter decor.

Coffee tastes better out of plaid mugs!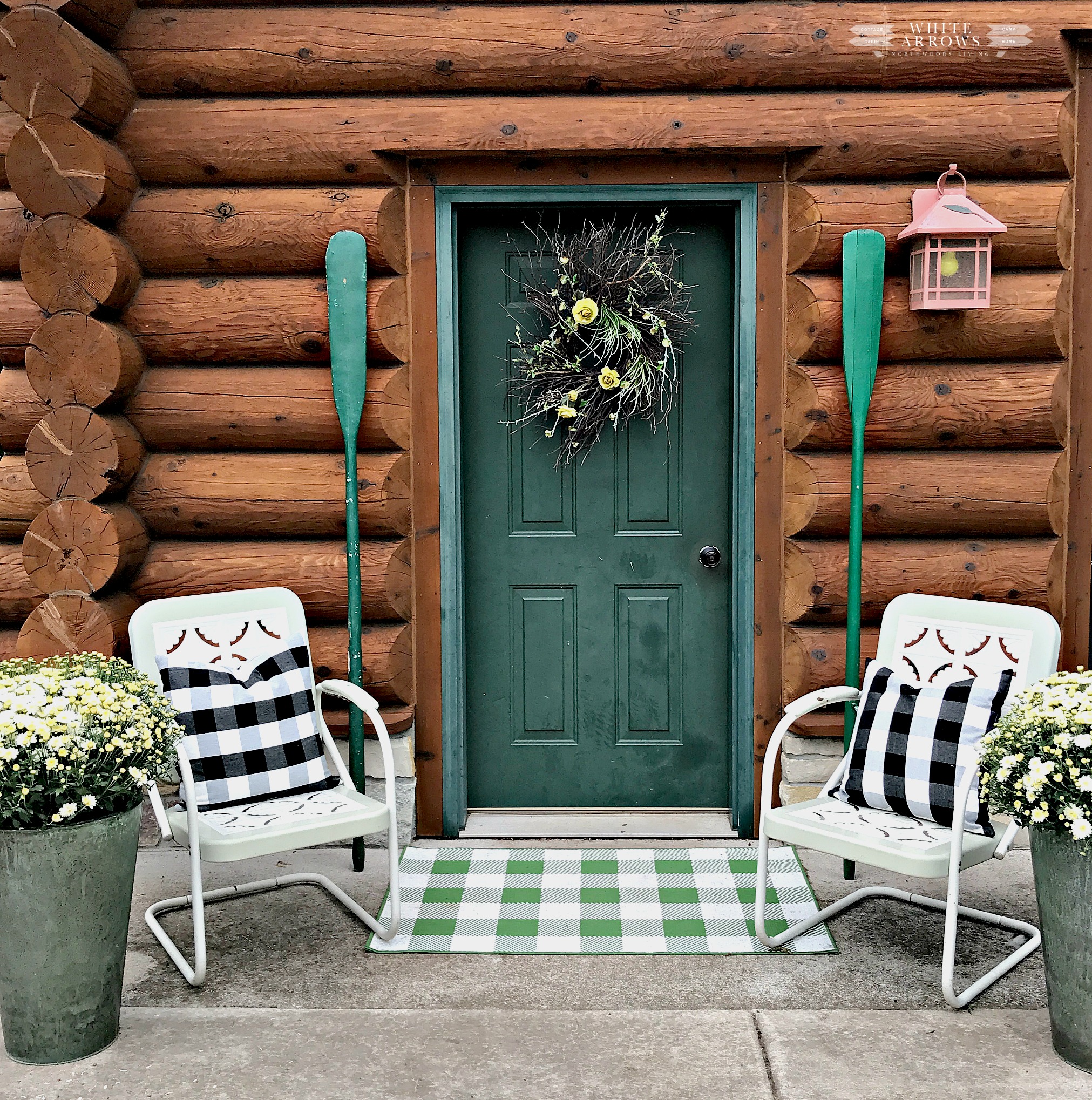 A gingham rug is the perfect cheery welcome. Here's an article from Greenhouse Fabrics explaining Checks, Ginhams and Plaids.

I love mixing all my plaids together. This reversible duvet is from Pottery Barn and my plaid fur edged pillow is from Homegoods.

Our buffalo plaid club chairs are an essential piece of our cabin's decor. To find something similar check out my favorite cabin decor shop Roughing It In Style.

Adding a throw from my vintage camp blanket collection gives instant style to spaces inside and out!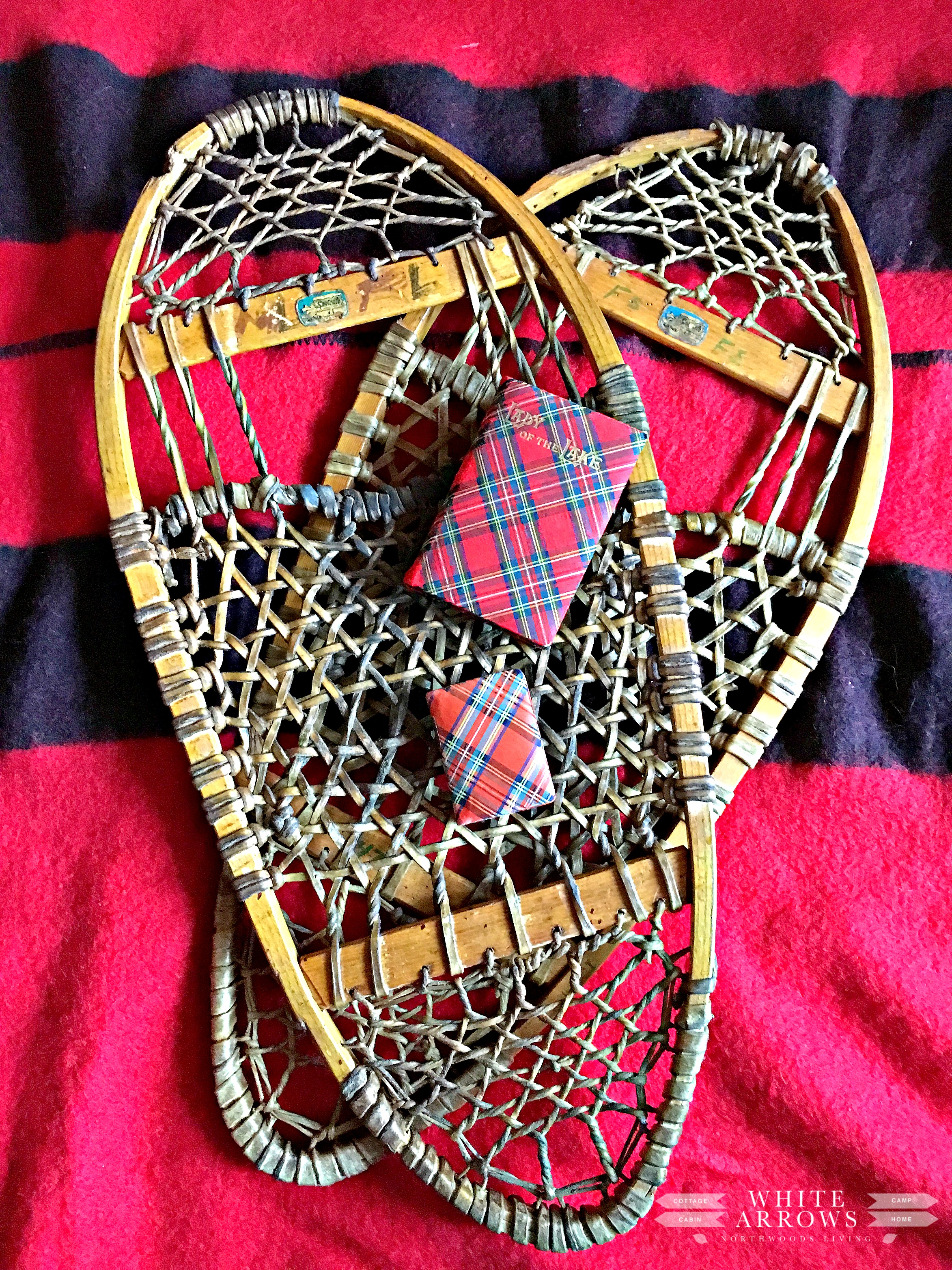 One of my favorite gifts ever was this plaid covered copy of Lady of the Lake from my mom for Christmas a few years ago. I found a tiny version of it at a local antique shop. Be still my heart!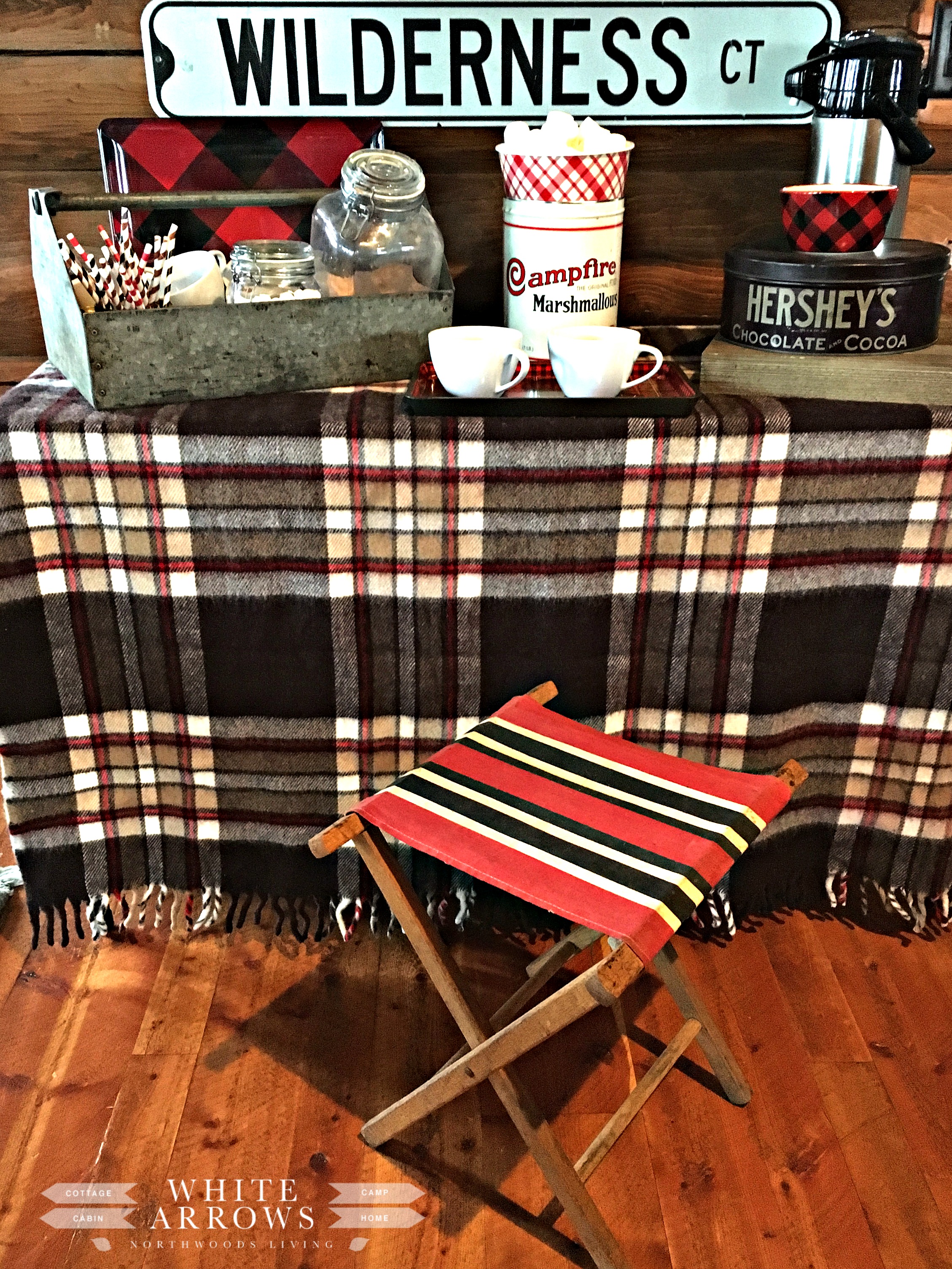 A vintage plaid blanket makes a great tablecloth! I have loved that buffalo plaid has been so trendy these past few years! I am able to find so many fun pieces to add to my collection. And living in The Northwoods, and it's timeless quality, it will never go out of style!

My buffalo plaid pillows are a stylish addition to our guest house entry bench. One of my plaid scarves hangs next to my cute buffalo plaid backpack.

I have never met a plaid I didn't like! This plaid pillow is a favorite. My favorite TJ Maxx find is Ralph Lauren plaid pillows!

Vintage tartan jugs join plaid blankets on my fall porch.

I laid plaid blankets over the backs of my dining room chairs for a bit of rustic, cozy charm.
Follow along here on my blog and on all my social media sites to get lots of plaid inspiration daily! Be sure to mark the first Friday of October on your calendar and wear plaid to celebrate! I'm heading to put my plaid on right now!
I'll be excited to share more inspiration with you each day on:
Instagram ~ Pinterest ~ Twitter ~ Facebook