(Affiliate links are used for your convenience. Read my full disclosure here.)
I love when my fiend Carol of Bluesky at Home hosts blog hops.
They are always so full of inspiring posts from bloggers of various styles and lots of amazing ideas.
I'm thrilled to be included in this Celebrate the Holiday Christmas Blog Hop.

If you are coming over from my friend Renae's, I know you were just as inspired as I was by her beautiful gift wrap ideas.
I love everything she does at Peacock Ridge Farm.
At the bottom of this post you'll find links to all the gals participating.
Welcome to Camp Paradise
Our lakeside log cabin home in The Northwoods of Wisconsin looks like a Hallmark movie set all Winter long making it an extra special place for the holidays.
We actually just got our first snowfall on Halloween, right on the typical schedule.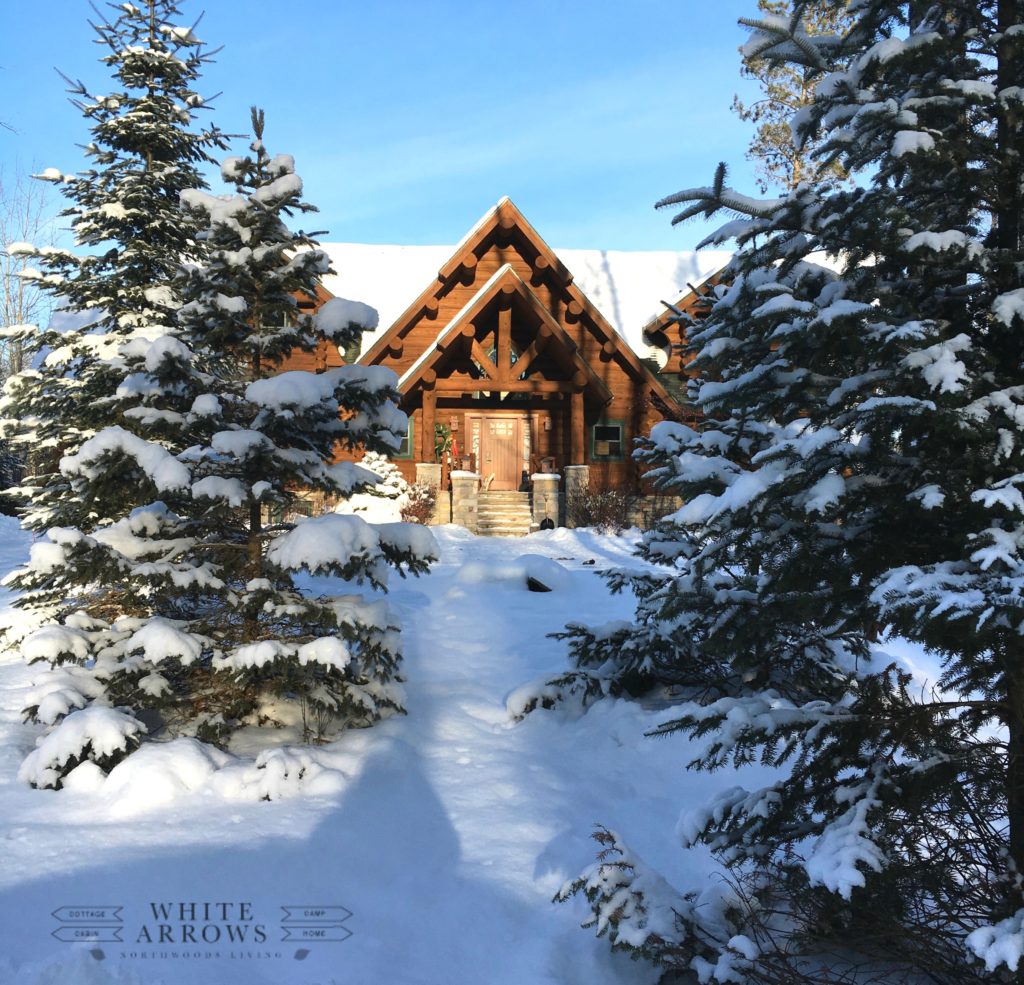 Spode Christmas Tree
When I was born, my godfather started a tradition.
He gifted little me a piece of Spode Christmas Tree China.
I don't remember hearing which pieces was first, just knowing that as the years progressed so did my collection.
Though he didn't stay part of my life, this traditional pattern has been easy to find and continue the collection myself.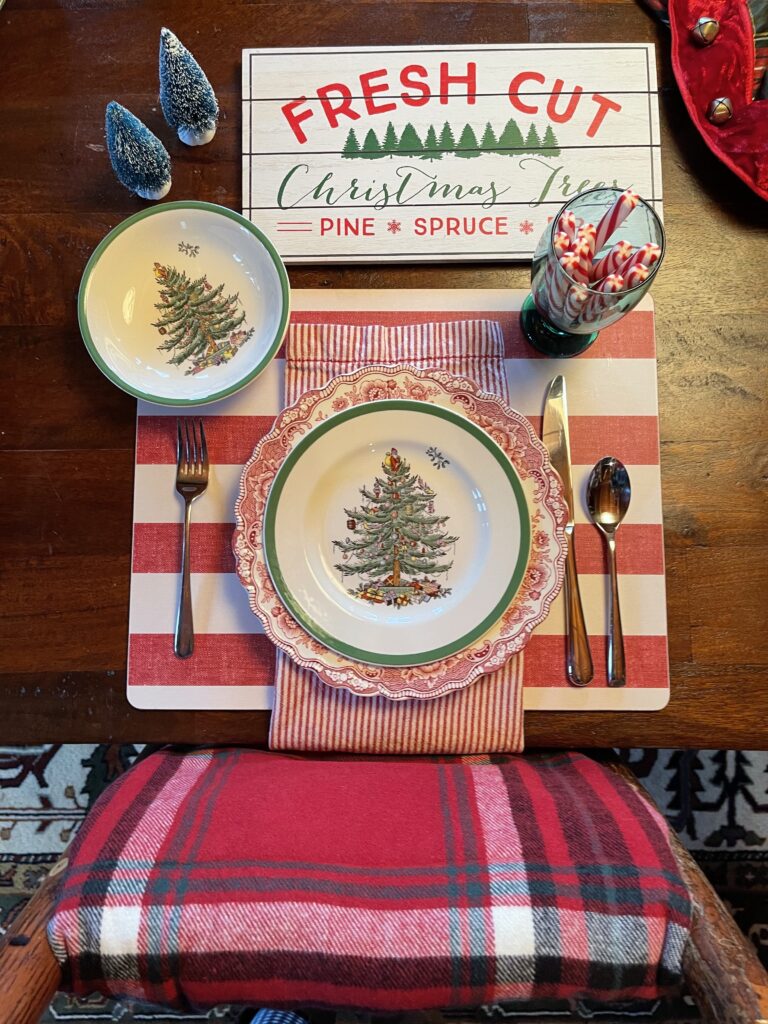 Gift Christmas Dishes
Spode Christmas Tree can often been found in the aisles of TJMaxx.
I haven't worked at having every single piece, just a variety to mix and match with other collected table pieces.
Starting a collection for someone you love is a wonderful idea to start this Christmas.
I wrote a post about some of the most popular patterns to start with HERE.
It's a good idea to go with a classic that is still in production or easy to find while out thrifting and antiquing.
If you go with just a Target or Walmart pattern one year, it's not guaranteed to carry on.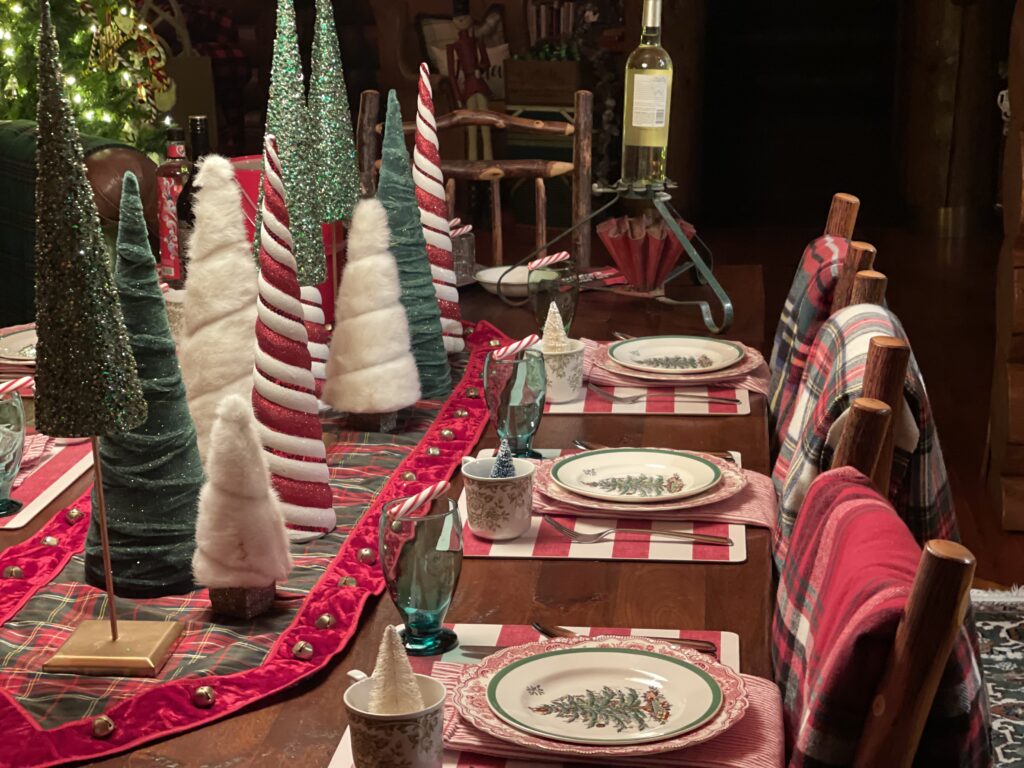 The History of Spode Christmas Tree

Styling a Christmas Get Together
For a holiday open house or gathering of friends set up a buffet of treats.
Style a fun centerpiece focal point that compliments the season.
Make a special punch or themed cocktail.
Set out your favorite Christmas plates.
I love using my Spode Christmas China.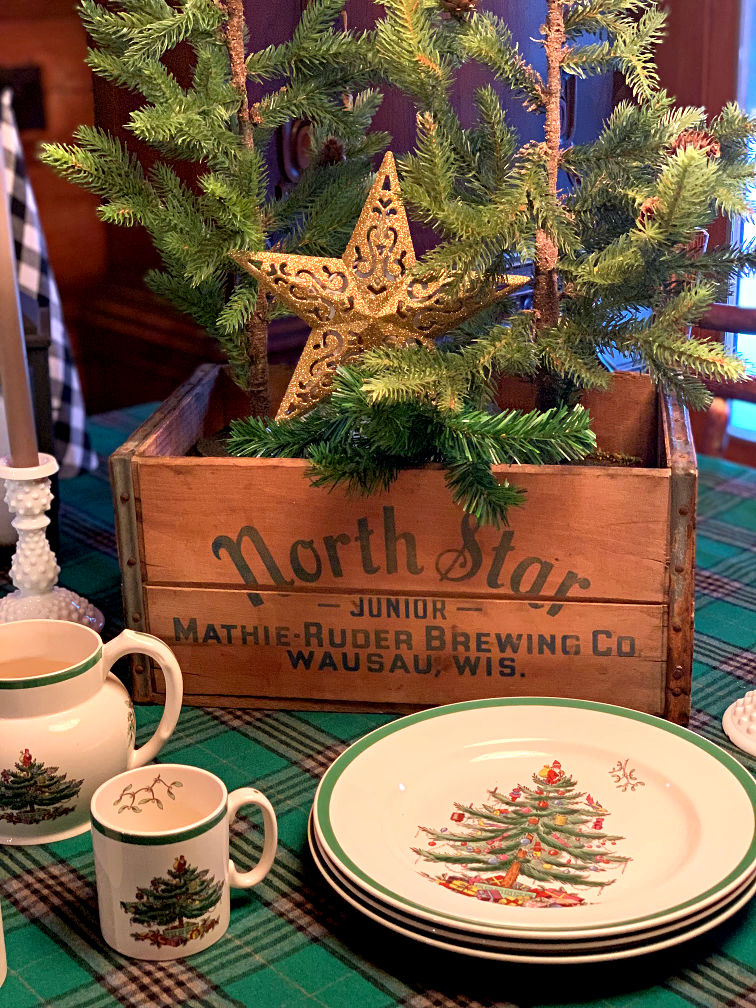 Setting a Christmas Table
Setting each place setting entertaining family and friends for a Holiday get together or Christmas dinner can be such fun.
There's so much room these days to be creative and not feel stifled by old rules.
Think of the table as your canvas and have fun.
Bring out your favorite glassware, linens and dishes.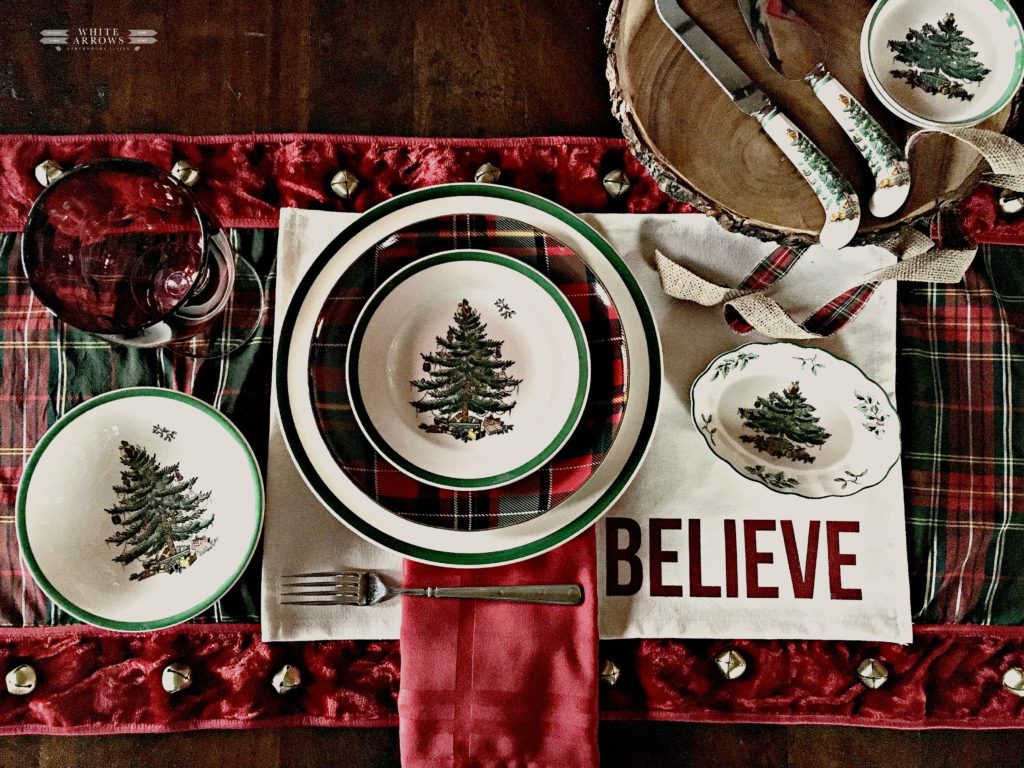 Setting a Christmas Coffee Bar
Just for Christmas morning or all season long having a special coffee bar set up to self serve is the coziest idea.
Focus on hot chocolate with fun toppings if kids are around.
It's a great way for me to use some of my special mugs and Spode Christmas Tree pieces.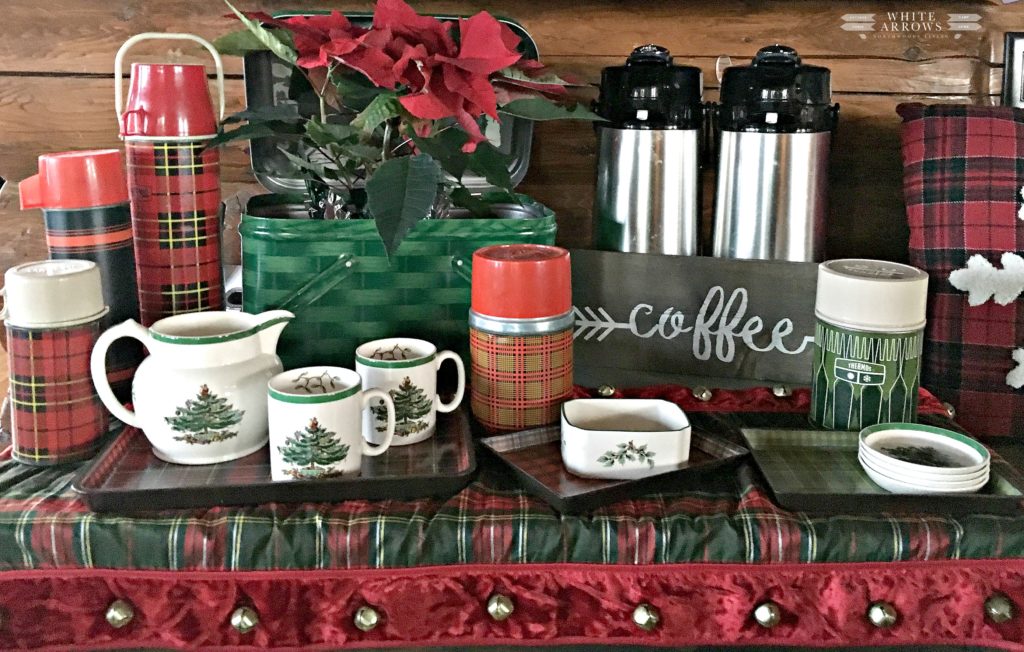 Keep Christmas Dishes on Display
Even if you don't do much entertaining, keep out those special pieces styled into a pretty vignette that makes you smile each time you walk by.
Use a mug just for your daily warm drink in the morning or night.
I talked with a wonderful customer who shared that she likes to use a different mug in the mornings than in the evenings.
That idea was so sweet to me and especially seasonally when you may have more special mugs to enjoy.

Mix and Match Your Dishes
I love layering and mixing up my dishes.
This love led to one of the favorite parts of my shop, our Dish Bar.
We have a room that's just full of plates of all patterns and sizes, tea cups and bowls.
Customers can linger and play around with different stacks of dishes until they find the combination they love.
I wrote a post about the Dish Bar HERE.

No matter how I set my table, the Spode Christmas Tree Dishes are the star of the show.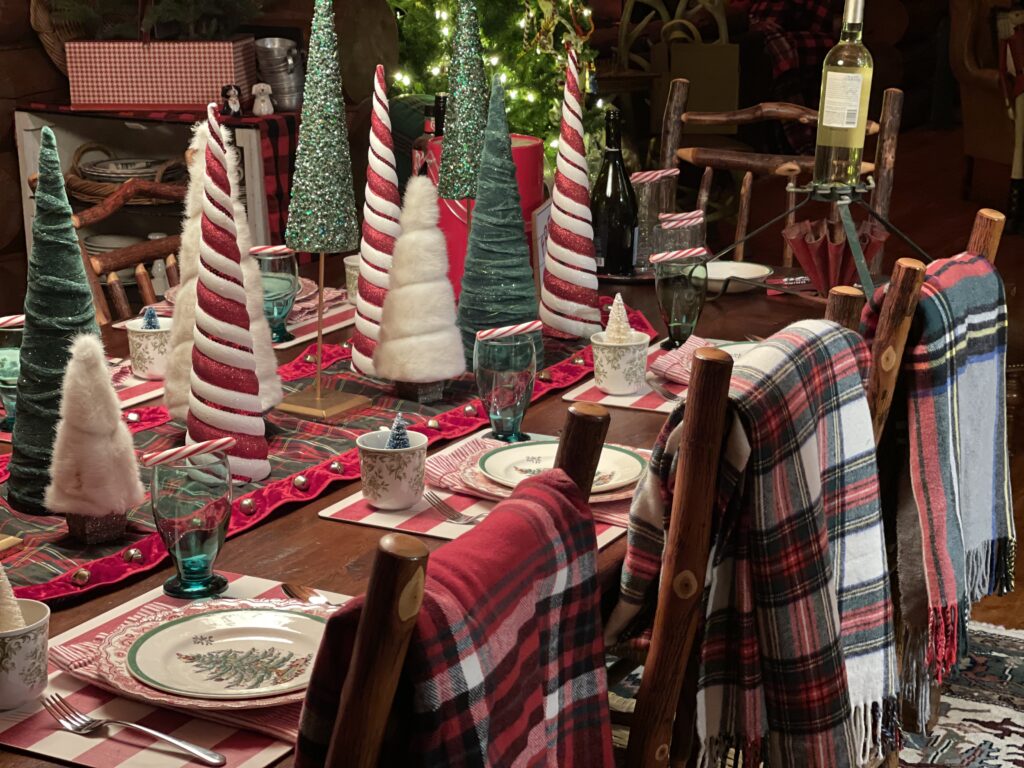 Thanks so much for visiting!
Keep your eyes out for a pattern, like Spode Christmas Tree that you'd love to gift or start collecting yourself to add a special layer to your holiday style.


Next, you are headed over to Mary Jo's and Masterpieces of My Life. Her organic Christmas wreath DIY is absolutely stunning and so inspiring.
Take the Tour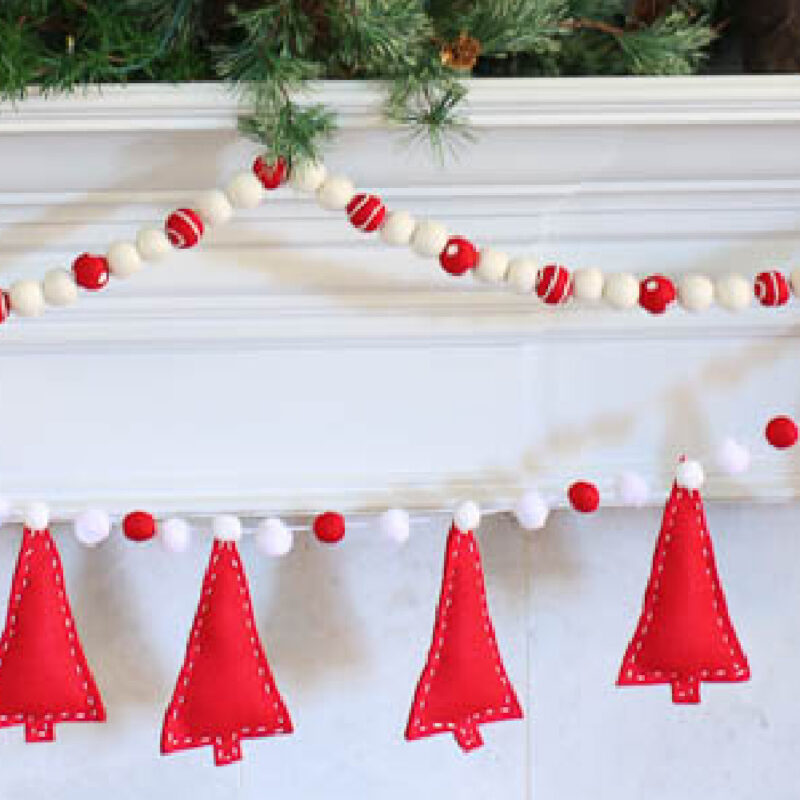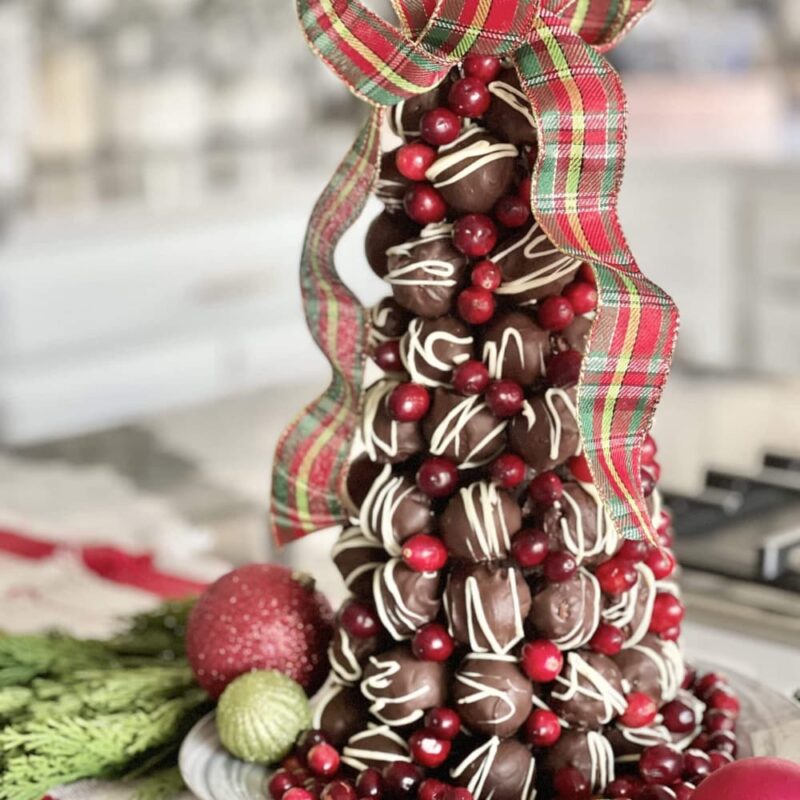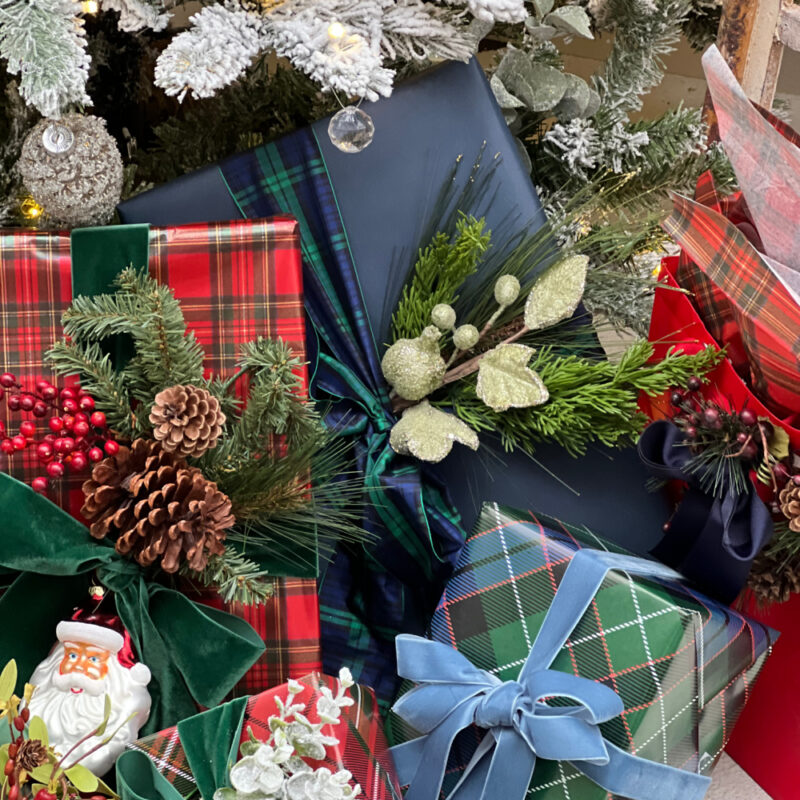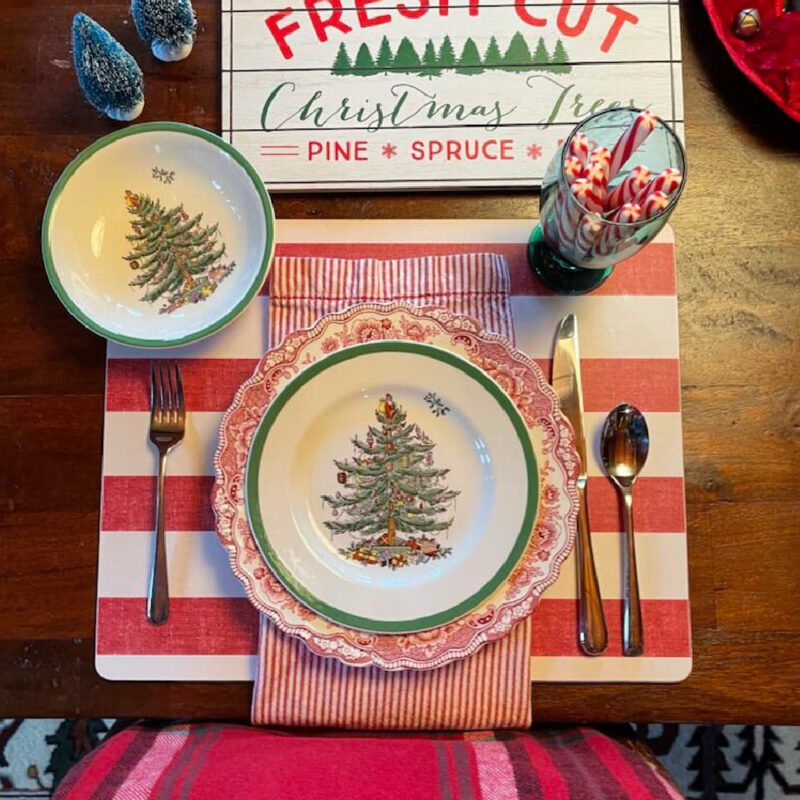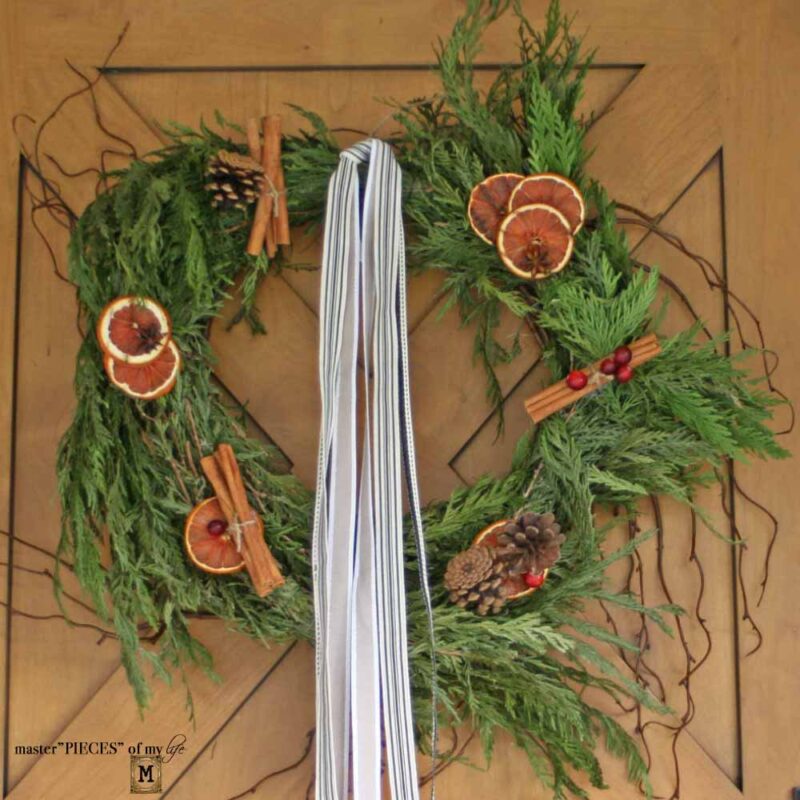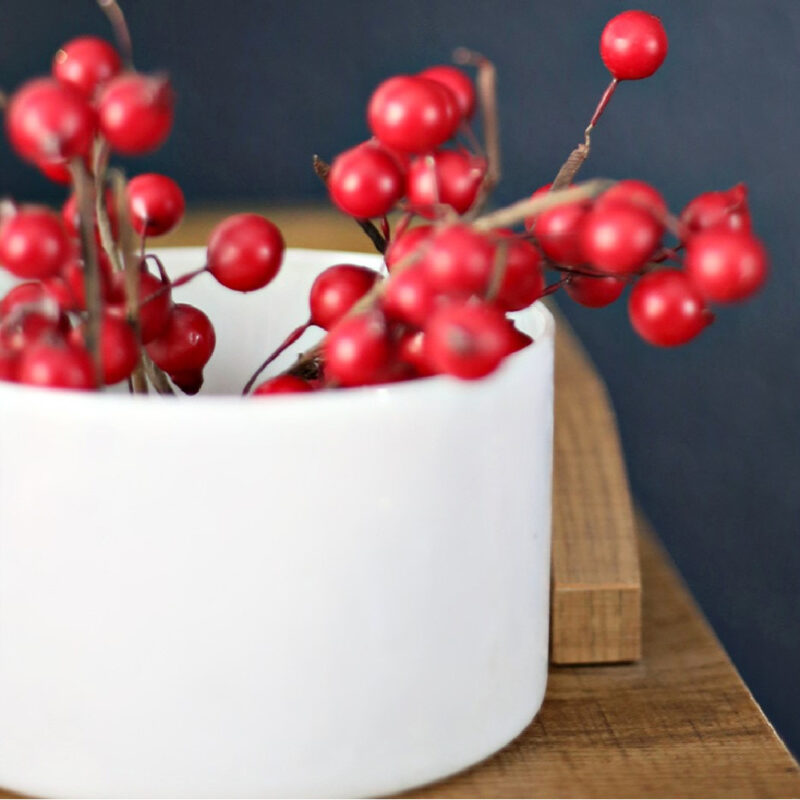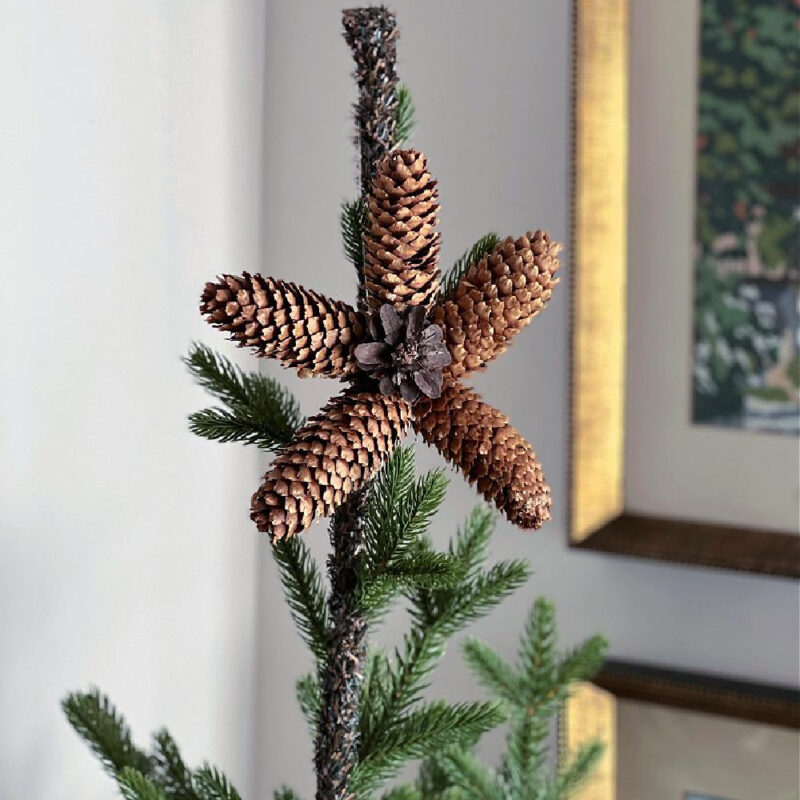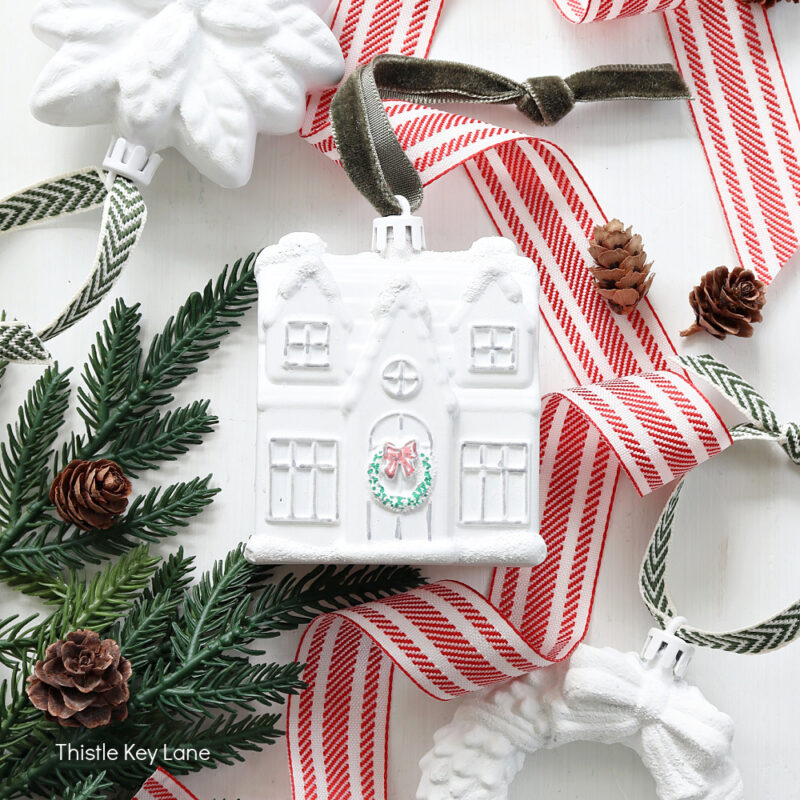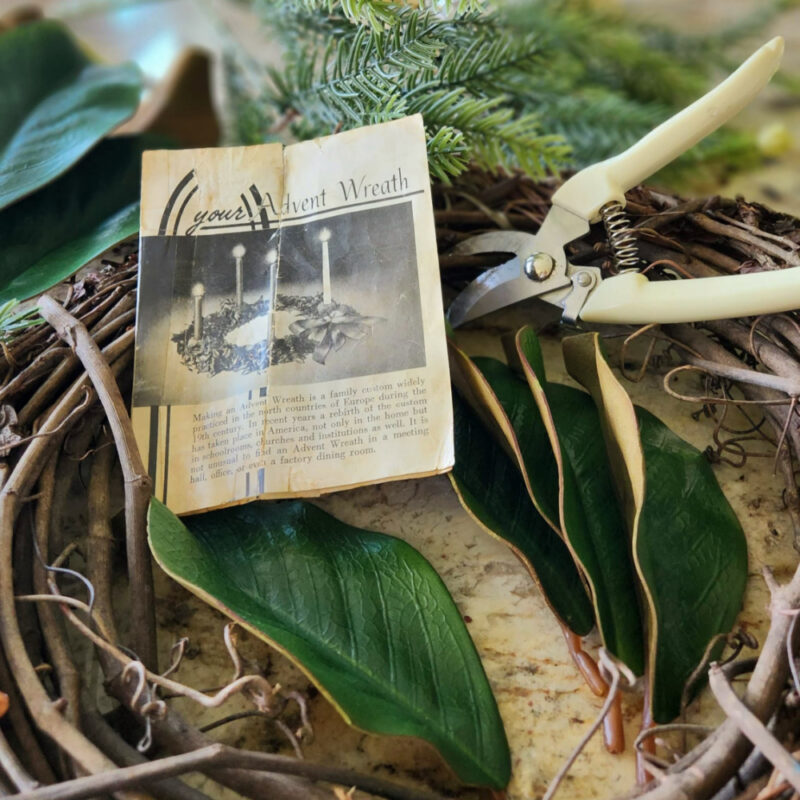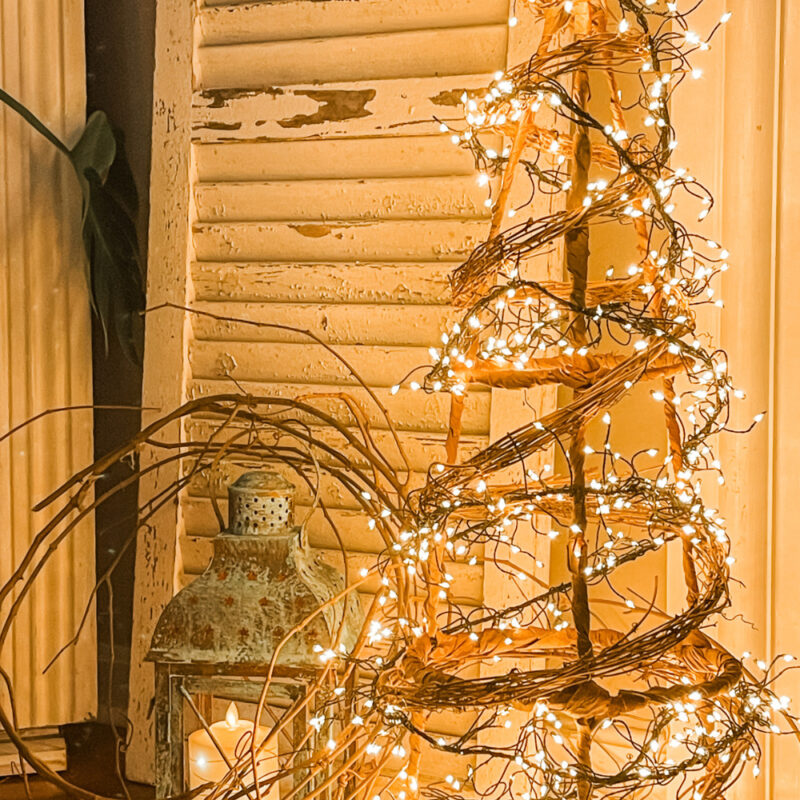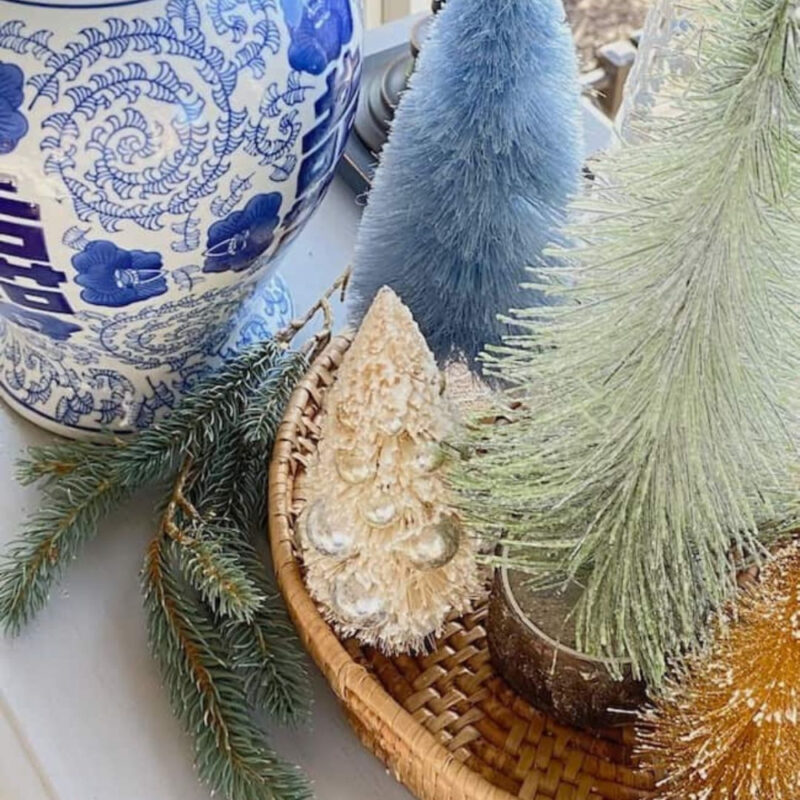 FOLLOW ALONG
Instagram ~ Facebook ~ Pinterest ~ Twitter ~ YouTube ~ Tik Tok ~ Liketoknow.it