One of my favorite things to collect are dishes. I love to find different pieces that I am drawn to for their colors and patterns and then mix and match them on my table.
I'm joining my #thriftingwiththegals team to share in our monthly blog hop where we write a post showcasing our finds and how we have upcycled them or use them in our homes.
You can find links to all the posts at the bottom of this post.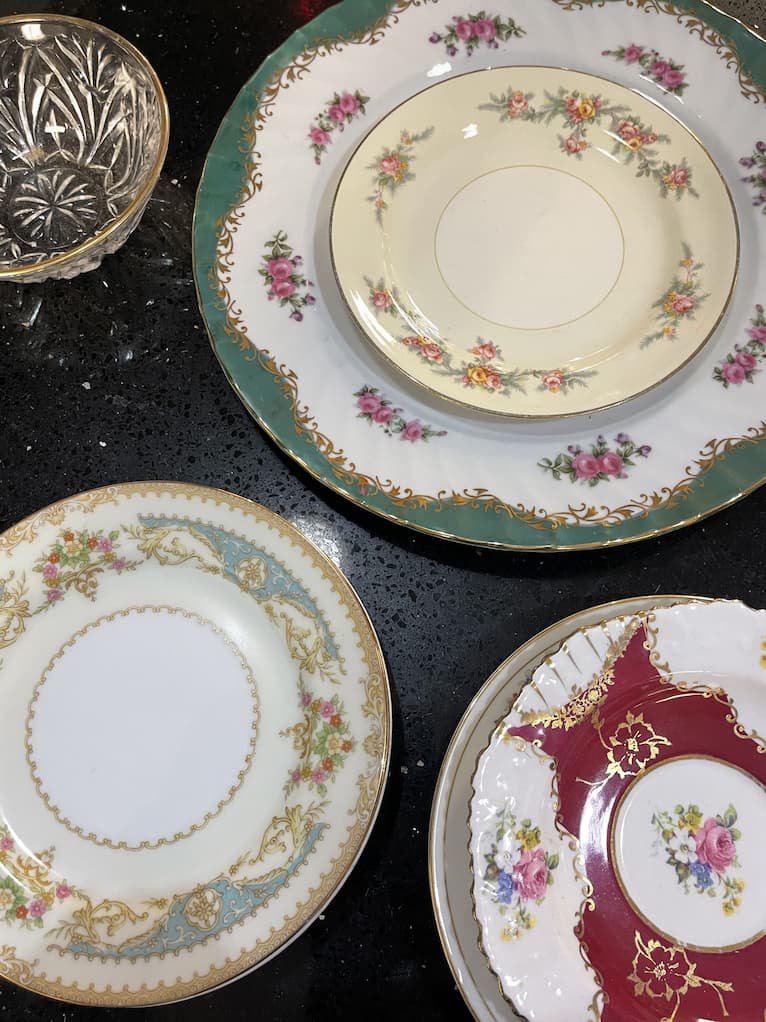 (Affiliate links are used for your convenience. Read my full disclosure here.)
If you are coming over from my friend Ann's house, welcome! I am always so inspired by her blog Dabbling & Decorating and her post today where she shares her Spring thrifting. She has such great taste and I love seeing her finds!
SUBSCRIBE HERE so you don't miss any inspiration!
MEET THE GALS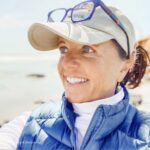 Ann @ Dabbling & Decorating | Pinterest | Instagram | Facebook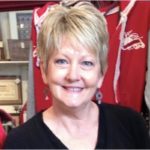 Rachel @ The Ponds Farmhouse | Pinterest | Instagram | Facebook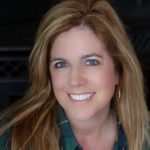 Kristin @ White Arrows Home | Pinterest | Instagram | Facebook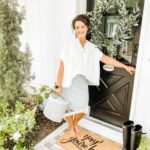 Robyn @ Robyn's French Nest | Pinterest | Instagram | Facebook
And our Guest Host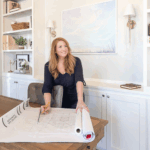 Jessica @ The Old Barn | Pinterest | Instagram | Facebook
WELCOME TO CAMP PARADISE
The Thrifting Gals live all over the country. That's one of the fun things as you follow along in our Instagram Stories each week, you get to see the different shops we love in the areas we live in.
I live in The Northwoods of Wisconsin where snow still covers the ground. Spring for us comes in a short stretch later in April. Sometimes the lake behind our house, which is frozen over all Winter, doesn't thaw until May 1!
But when Spring gets here, it is beautiful!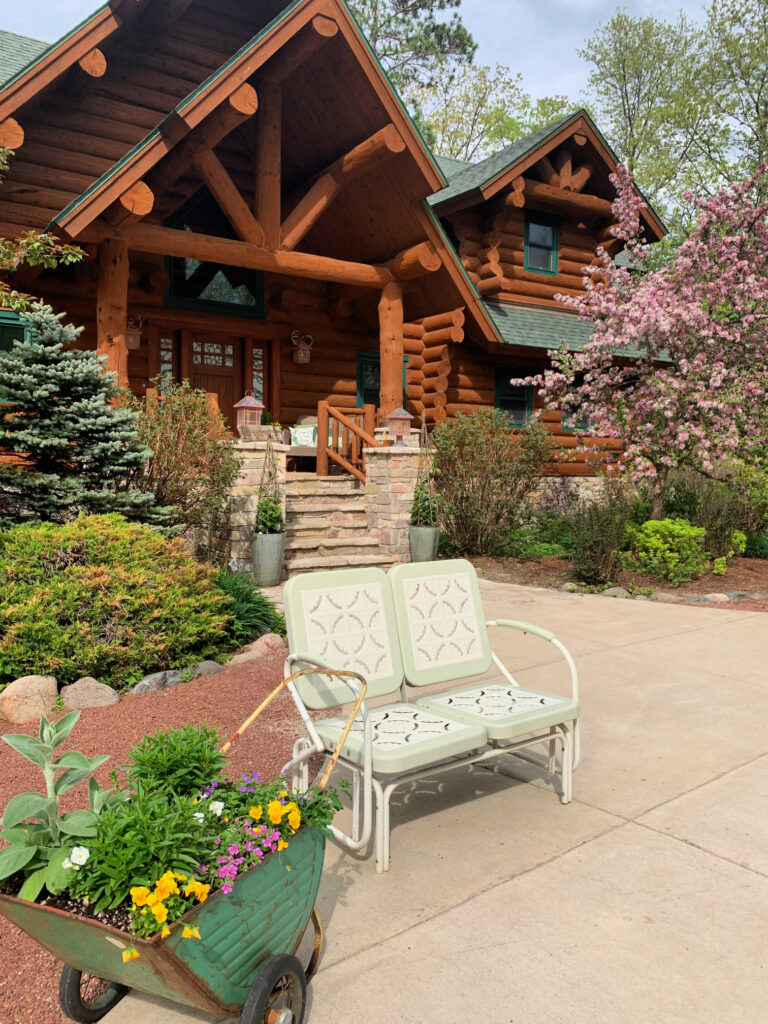 More Thrifting Inspiration:
Dishes
Mix & Match
Build Your Own
I like taking my thrifted dishes like these soup bowls and mixing them in with fun fish plates I found at a local antique shop. My bottom plates are everyday plates from The Dollar Tree. Throughout my house I love mixing old and new and that goes for my dishes too.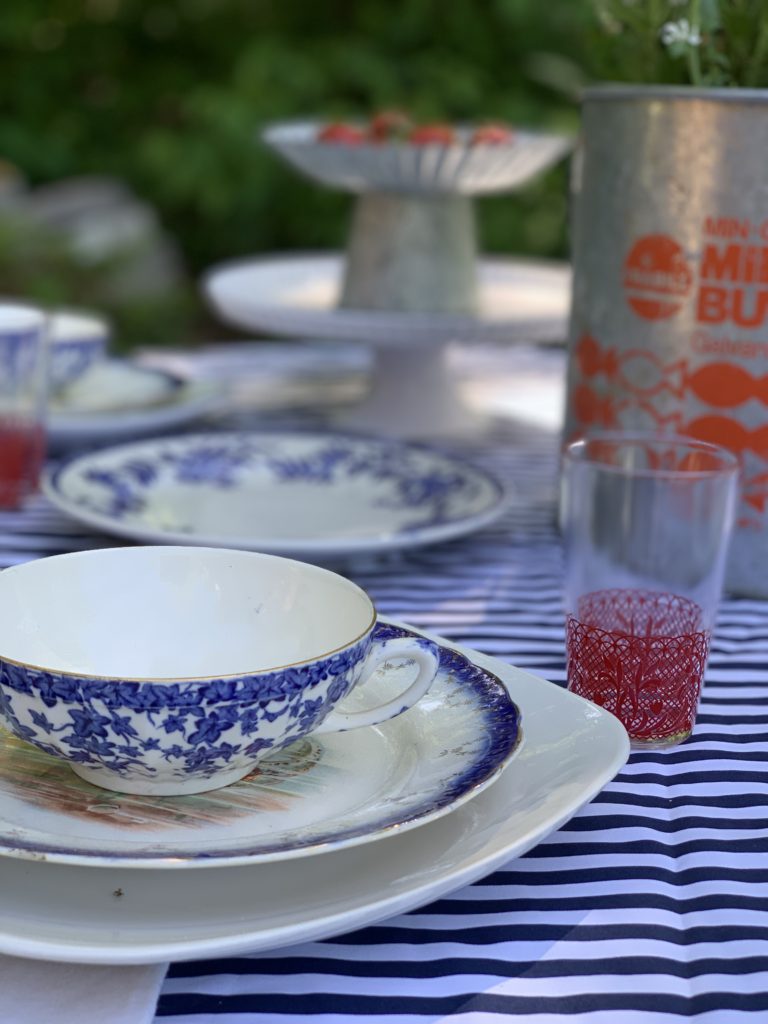 Sometimes I'll buy an entire set of dishes that I like, other times I'll just by the salad plates, the dinner plates or the bowls. It all depends on the cost, how many are available and how much I like them.
It's fun to live in a time period when you can be creative with your place settings. I just shared a fun post with tips for setting a special table for Easter and other holidays or even everyday.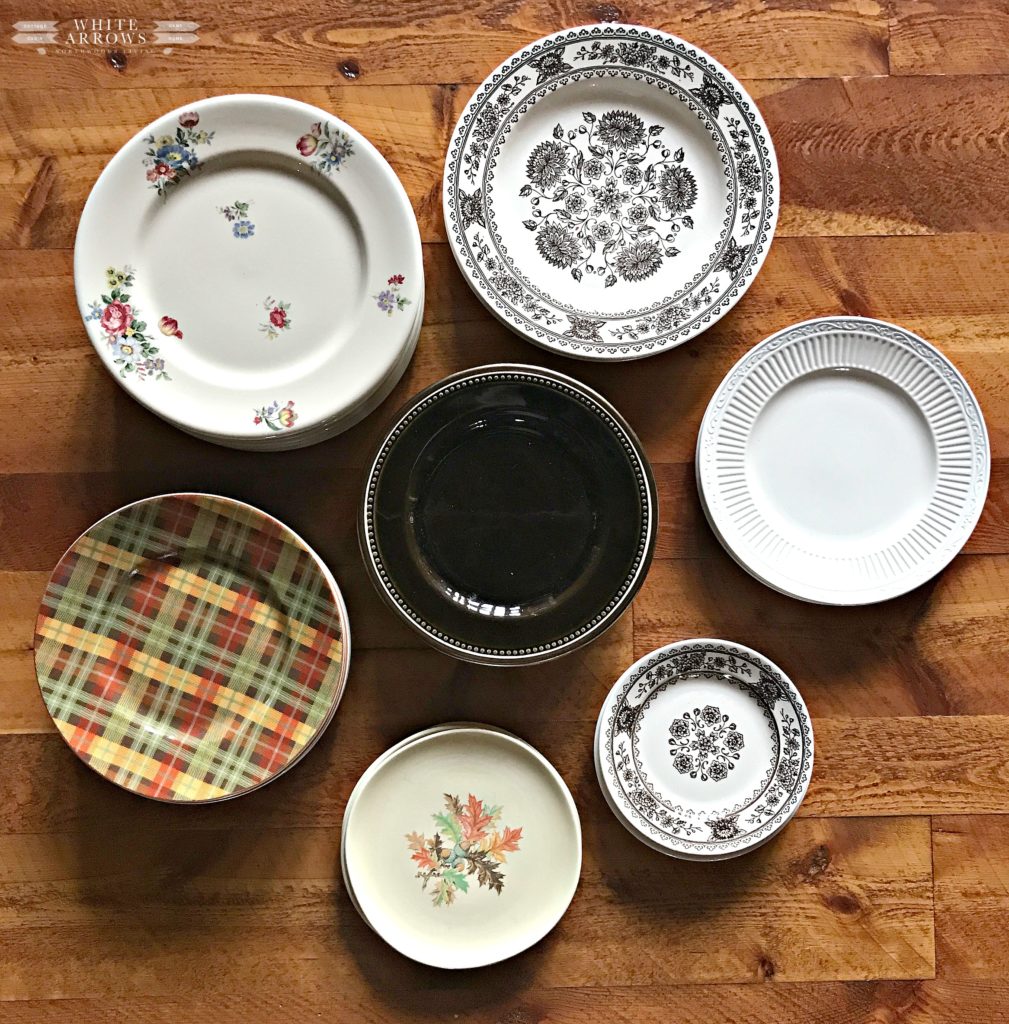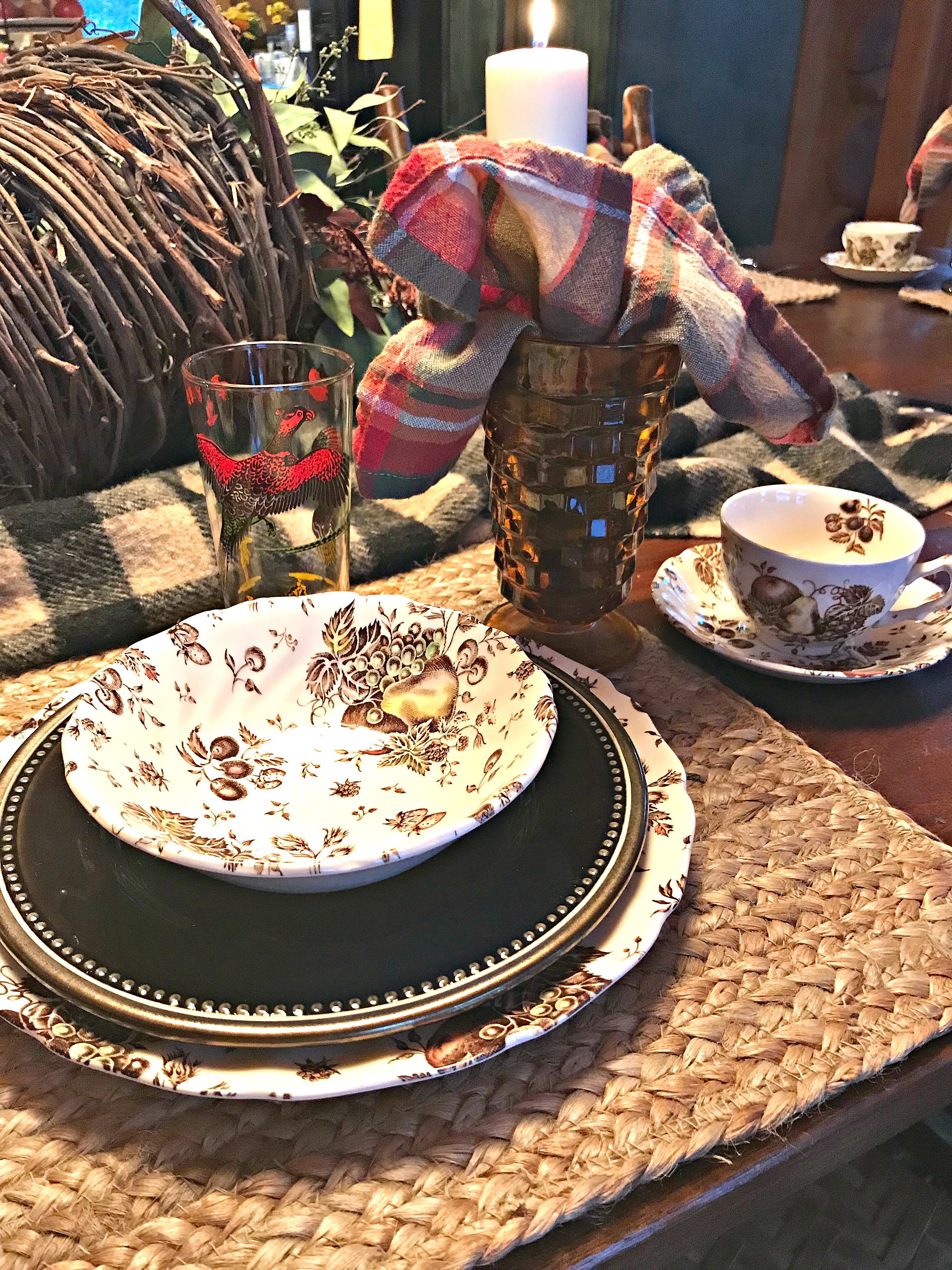 Dishes can be collected and used in fun ways off the table too. My mom uses them as a beautiful garden border. See more of my mom's gardens in THIS POST.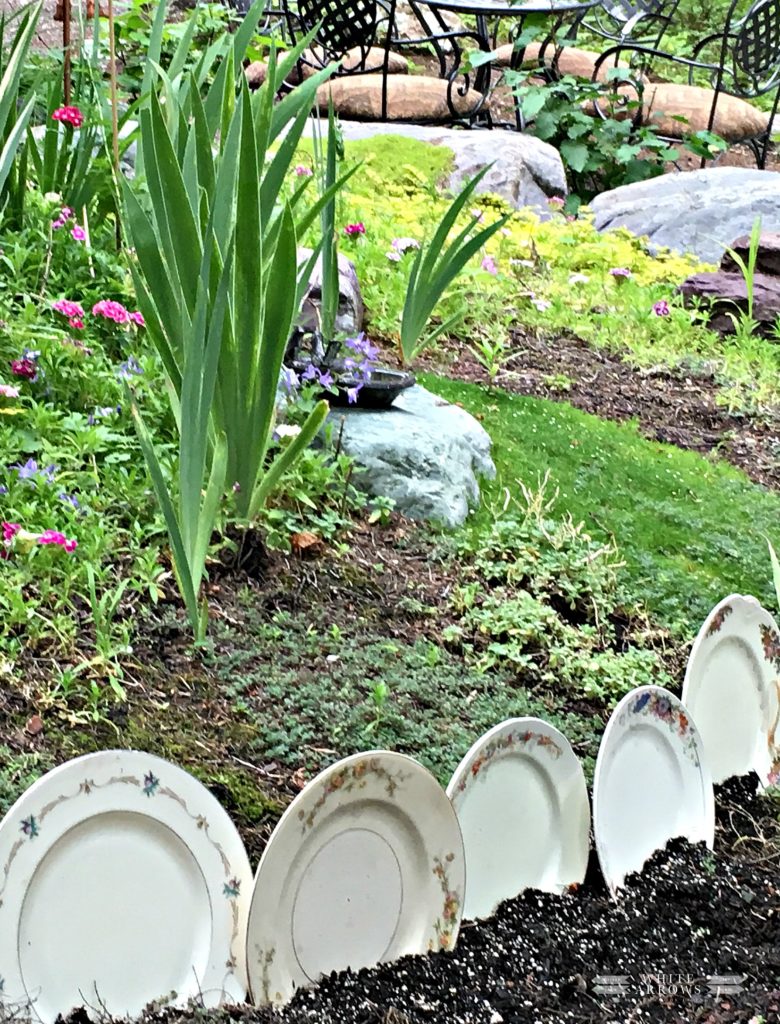 The Dish Bar
I own a shop in our town, White Arrows Home, where we sell Antique, Vintage and New home decor, accessories, gifts, books and apparel. One of the most popular spots in The Shop is The Dish Bar.
Everyone has a place at the table.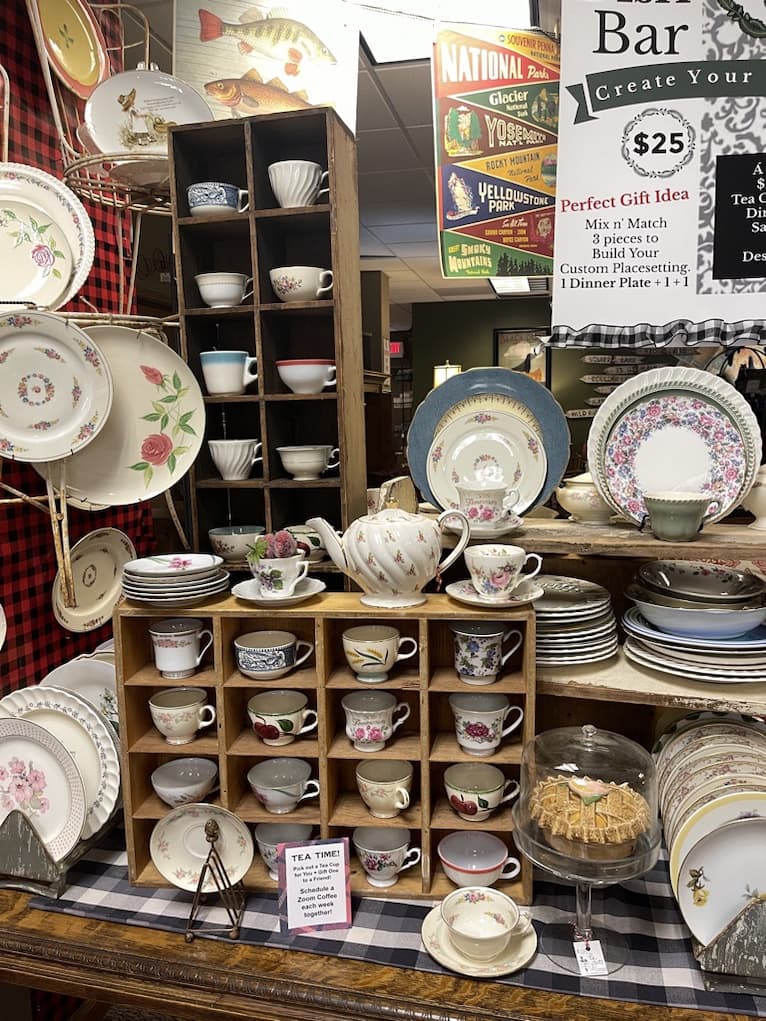 At The Dish Bar people can create their own place settings having fun mix and matching the dishes to build their own beautiful grouping.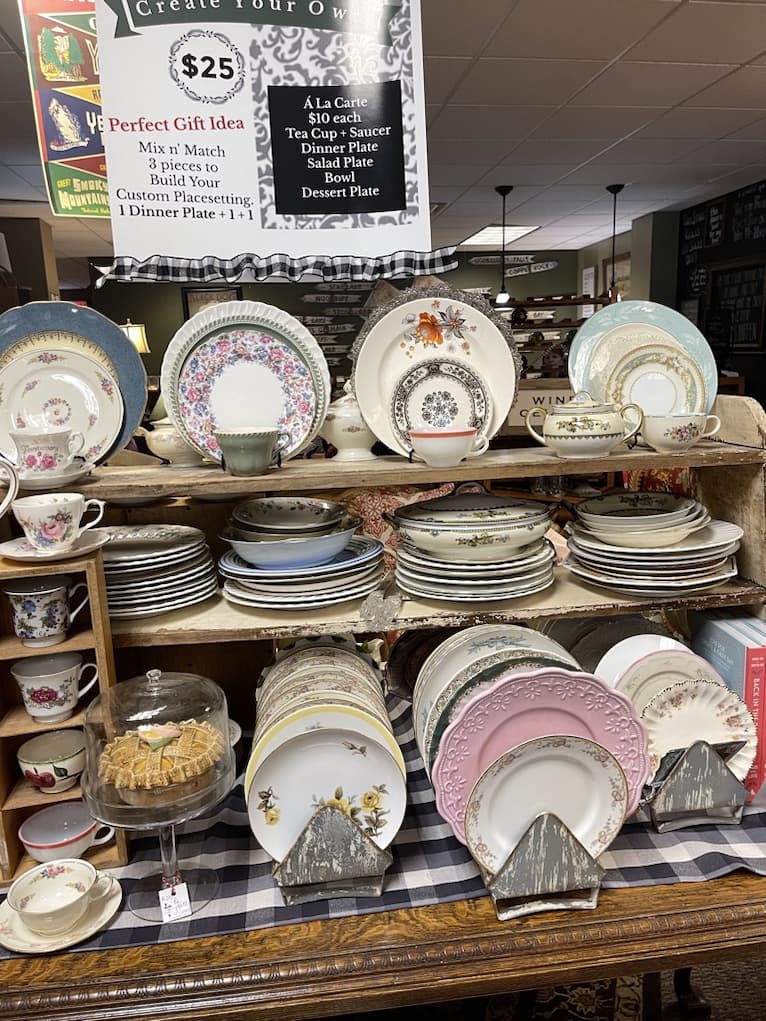 It's also very popular for brides to come shop for plates to use at a bridal shower or a their wedding reception.
We even had two friends in shopping one time and they each picked out a dish for each other like having a friendship bracelet or necklace, but they had dishes. It was so sweet!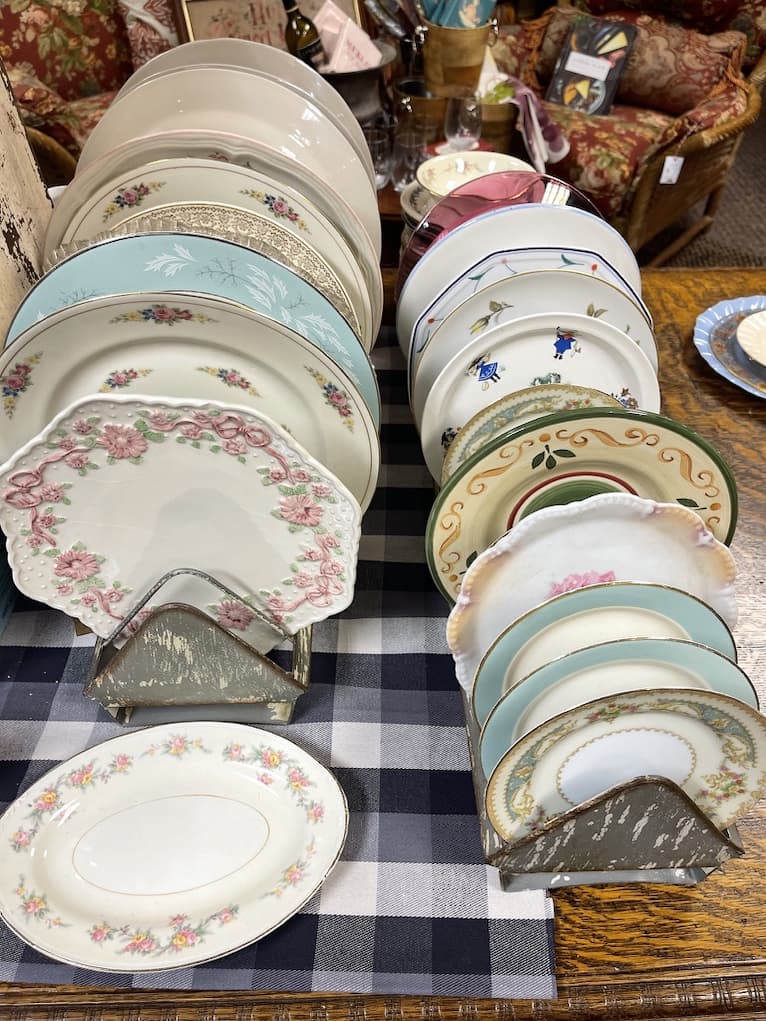 We also sell beautiful old teacups. One of the things our customers love is to have us send a tea cup in our beautifully styled boxes to a friend or family member with a special message about scheduling a Zoom or FaceTime coffee date.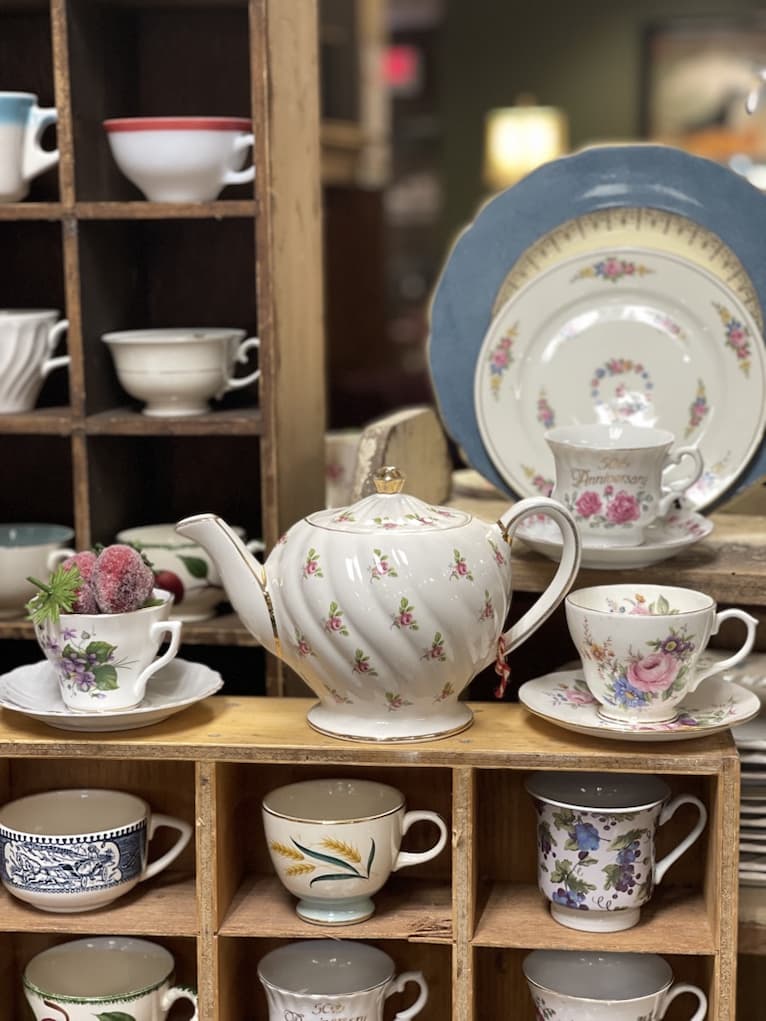 Some of our customers pick out plates to hang on their wall on display.
They also love to choose a plate to leave on a neighbors porch with fresh baked treats. The dish is part of the surprise.
Another fun idea is to use a pretty piece from our dish bar to take along a dish to pass and let the hostess keep the dish as a thank you.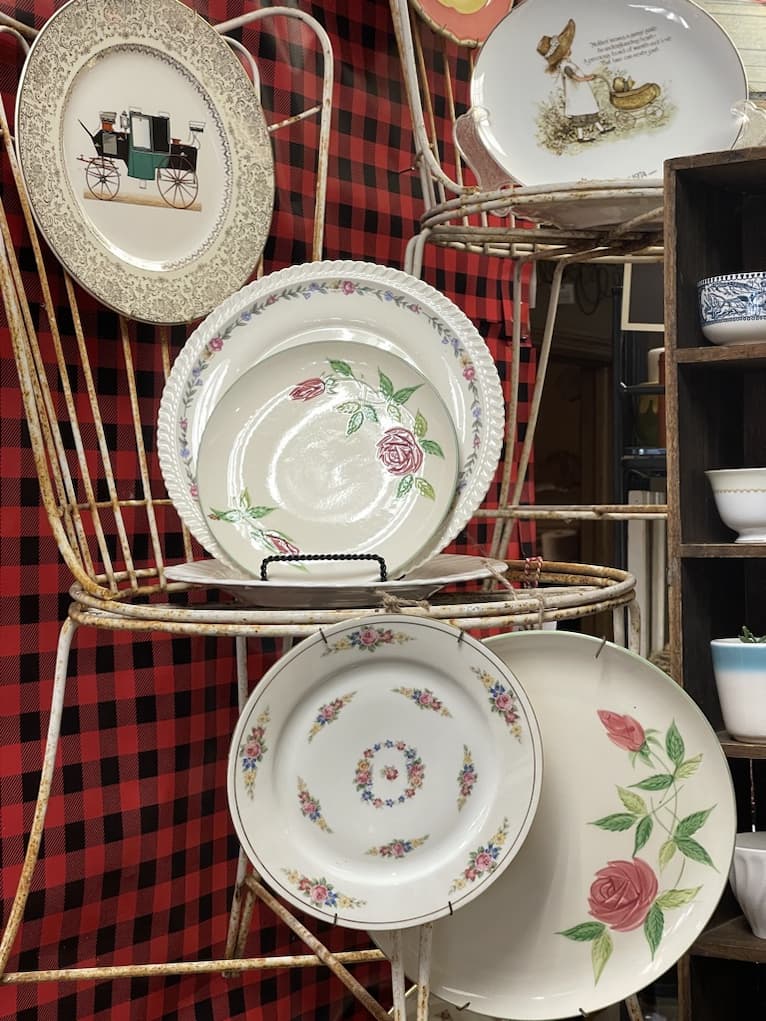 A lovely, specially put together place setting makes a unique and meaningful gift for a graduate moving into their first apartment or a grandmother who lives on her own. They can set a lovely place for themselves and remember how much you love them.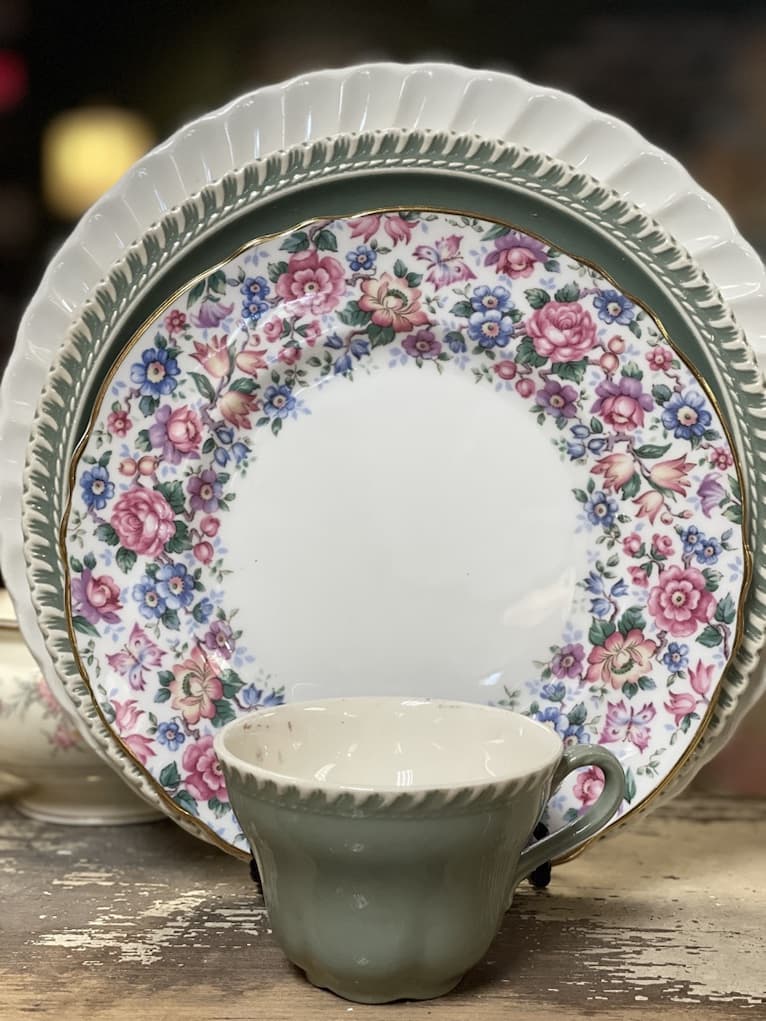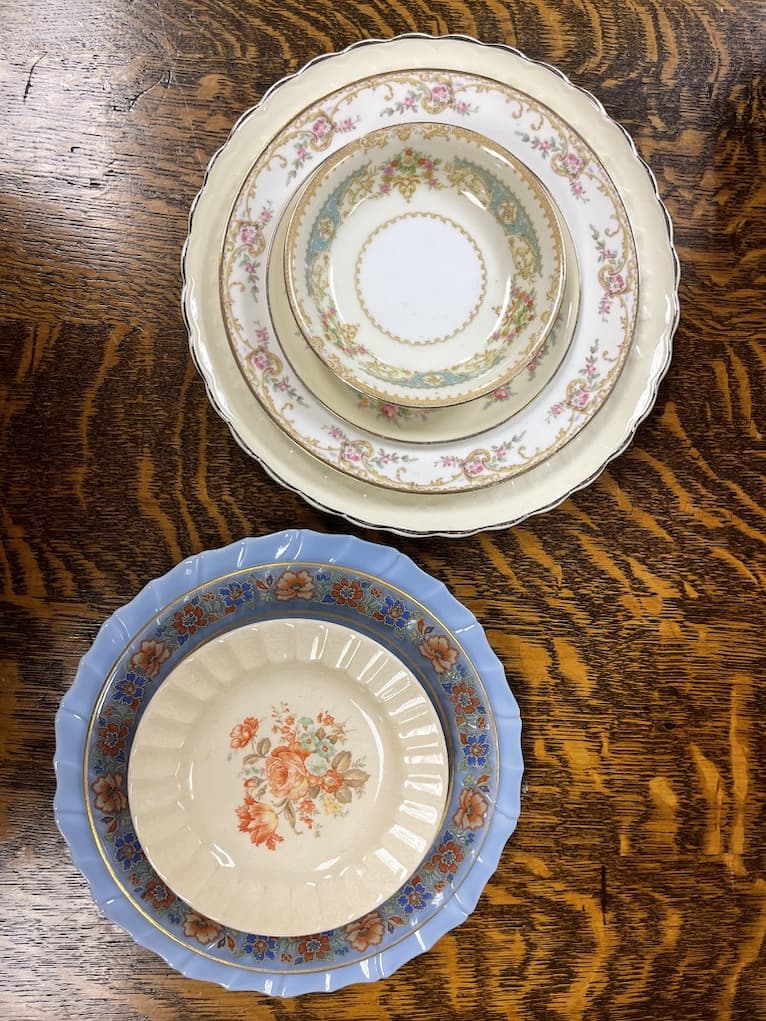 Wisdom ~ Take life one cup at a time.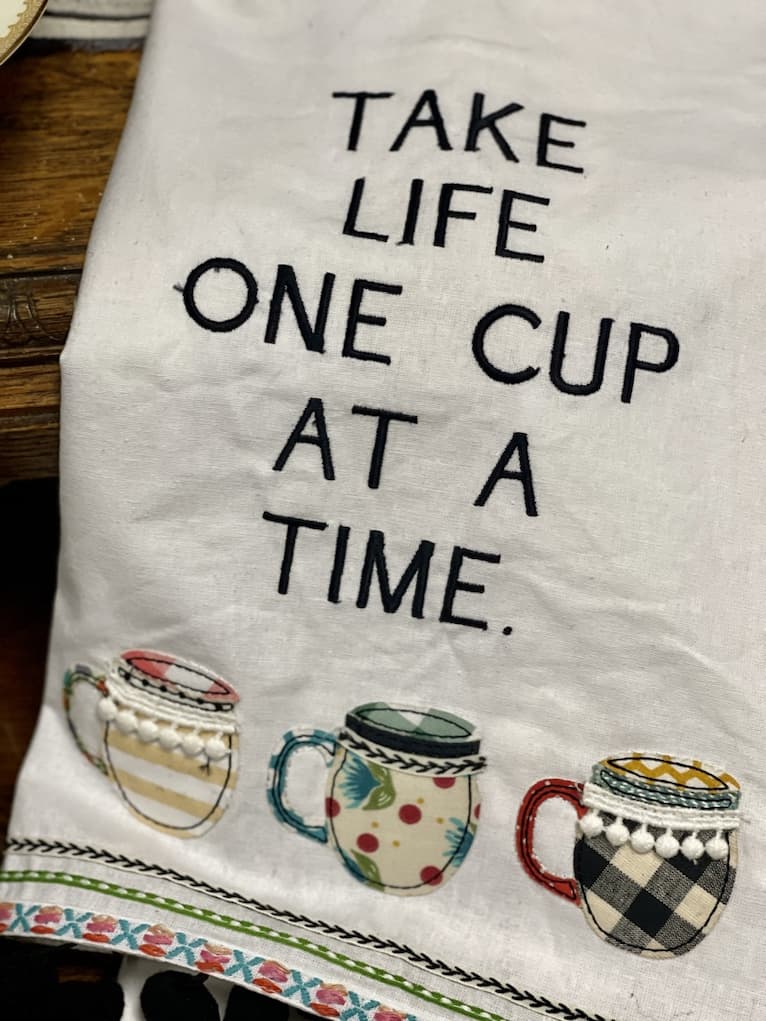 I have long collected tea cups and my grandmother started the tradition. Do you have a granddaughter, goddaughter or other special lady in your life? Gift them a pretty teacup each year.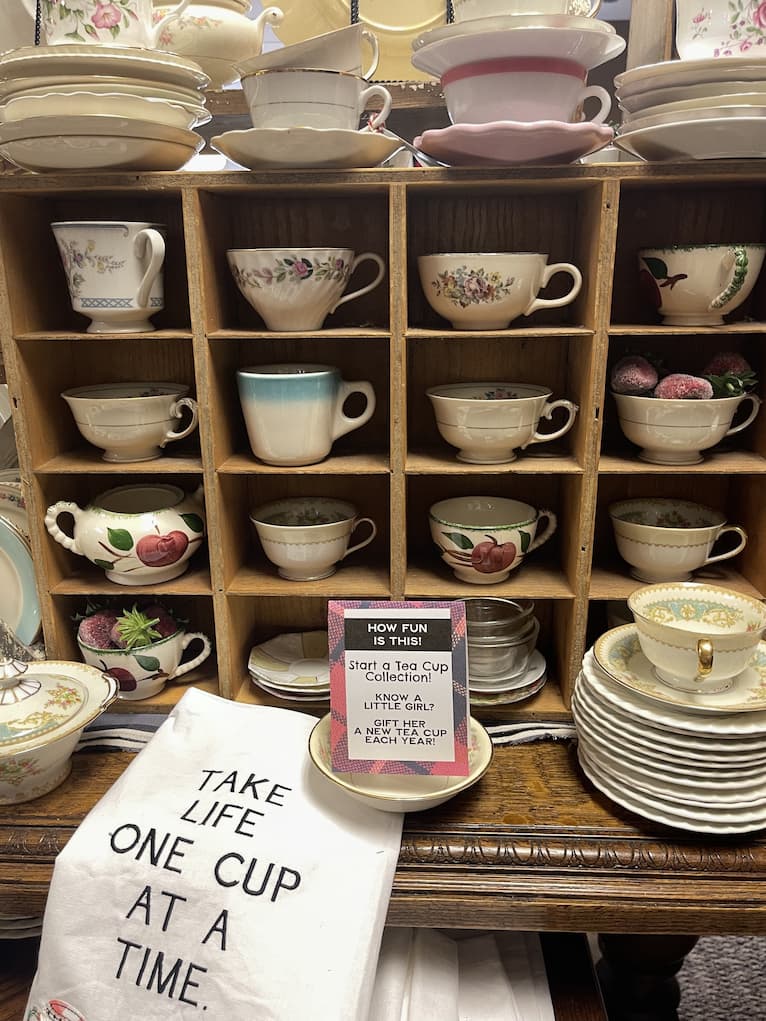 Thanks so much for visiting! Next up you are headed to Robyn's French Nest. She's sharing nine ways to decorate with bread boards and it is a beautiful post!
TAKE THE TOUR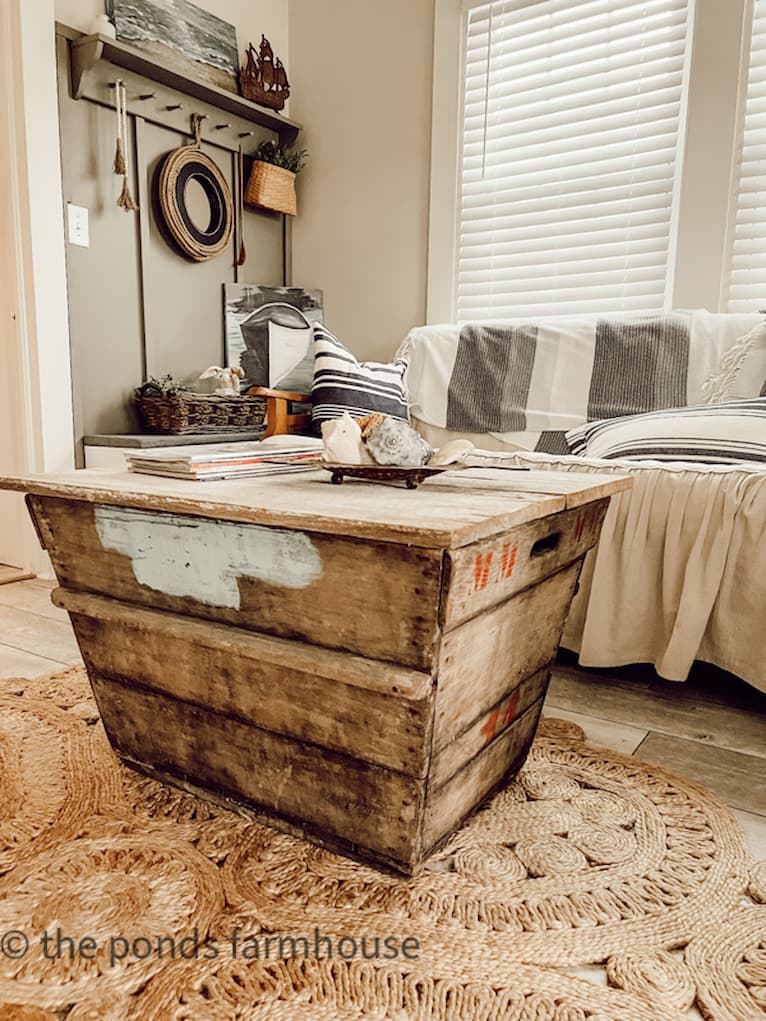 FOLLOW ALONG
Instagram ~ Facebook ~ Pinterest ~ Twitter ~ YouTube ~ Tik Tok ~ Liketoknow.it ~ Podcast