Follow these seven steps to a gorgeous Fall mantel to enjoy all season long.
It's time for another Pinterest Challenge hosted each month by Cindy of County Home 407.
Each month a group of bloggers take the same Pinterest photo and style a space in their own home inspired by the photo.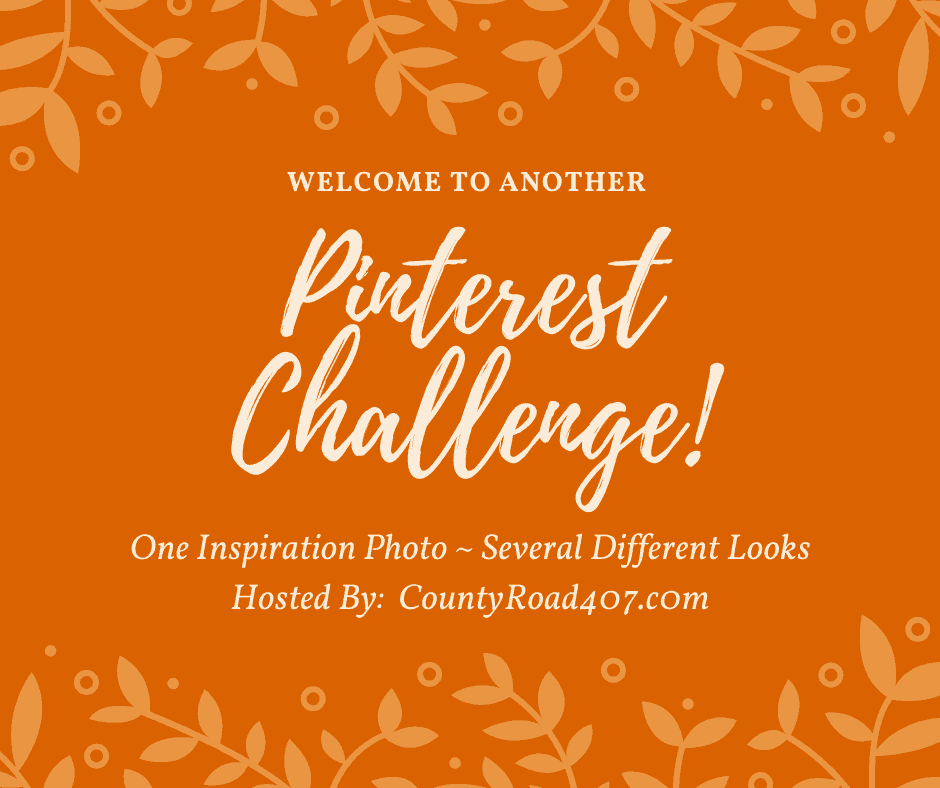 It's so fun to see how different they all turn out! Everyone's posts are so inspiring and full of ideas.
If you are coming over from my friend Cindy's home and blog DIY Beautify then you know exactly what I mean! So much inspiration!
I'm excited to welcome you to our lakeside log cabin home in the Wisconsin Northwoods. I love every season in The Northwoods and changing my decor to reflect the beautiful woods outside our windows as the months pass.
My mantel is one of my favorite things to decorate so I was thrilled when I saw the challenge Cindy chose for this month!
Our beautiful inspiration is from Janelle Trinette.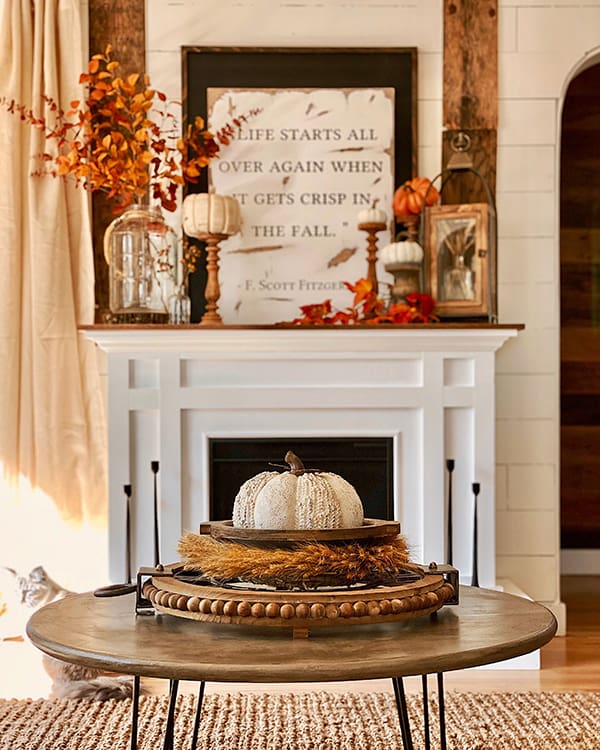 The Seven Steps
Step One- Take Everything Off the Mantel
This was my mantel decorated for Summer.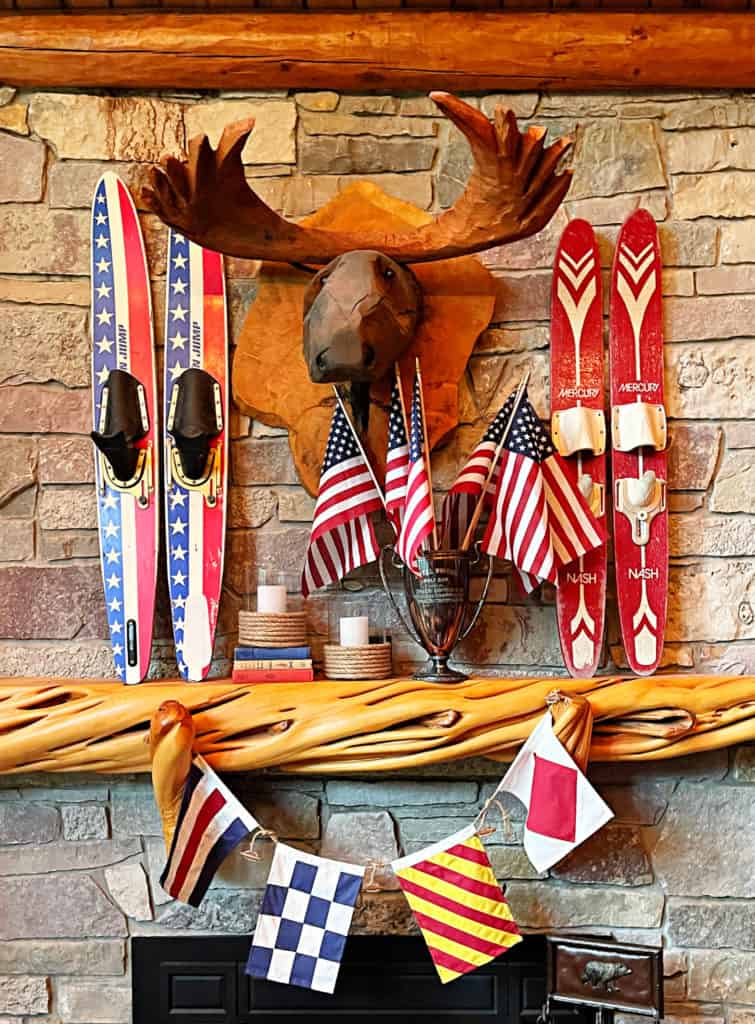 Sometimes there are pieces that come off and go right back on. I often keep my DIY nautical rope candleholders. You can see them there this past Spring as well!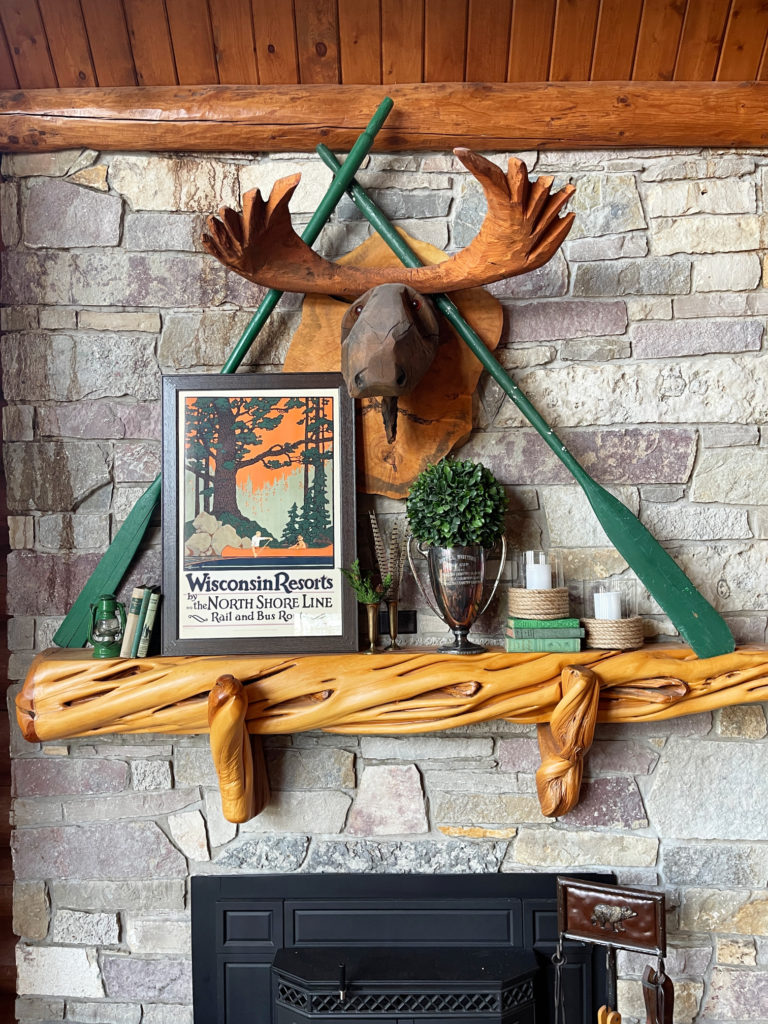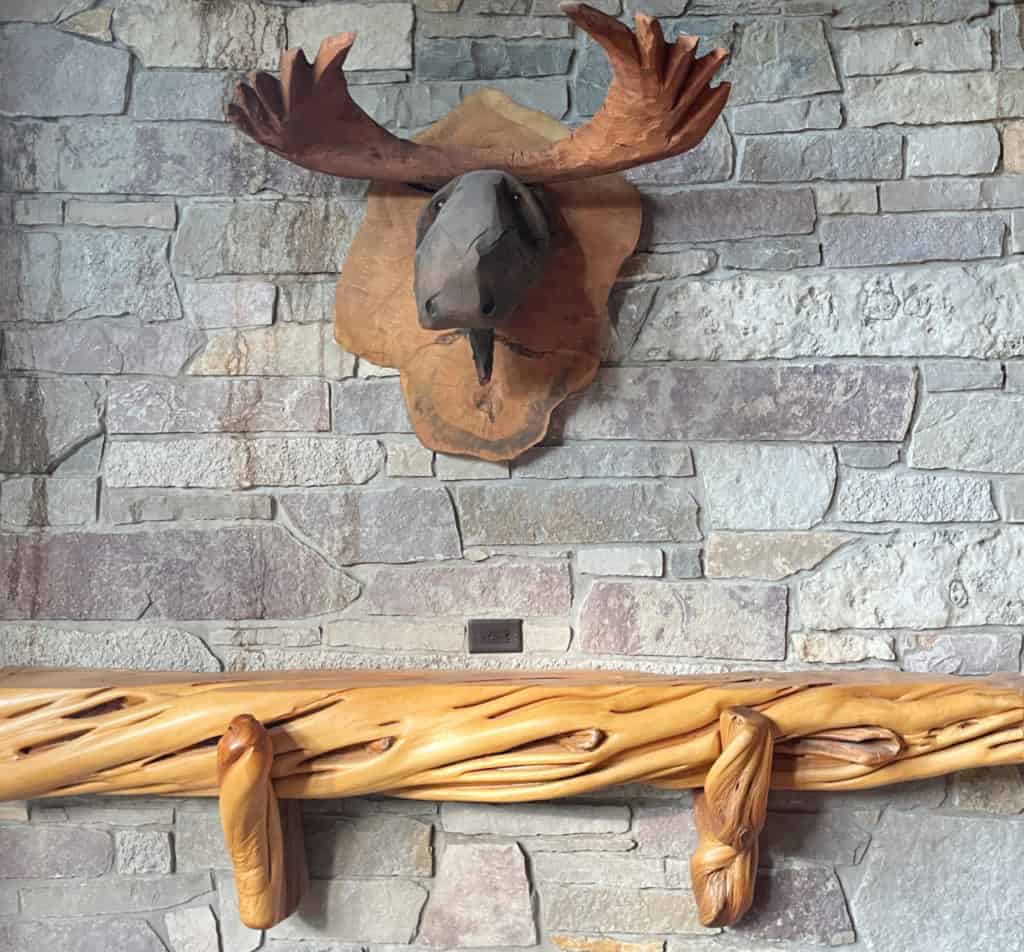 My kids call the mantel "The Breadstick" and it really shows it's shape when empty.
The inspiration photo helped inspire the rest of my styling. I used elements Janelle had done on her mantel.
Step Two- Decide a Color Palette
There are so many choices for color palettes to decorate with in Autumn. There's oranges, yellows and browns or navy, orange and peach, or green, white and brown. The color combinations are endless.
I decided to use brass, greens and whites with a little touch of orange.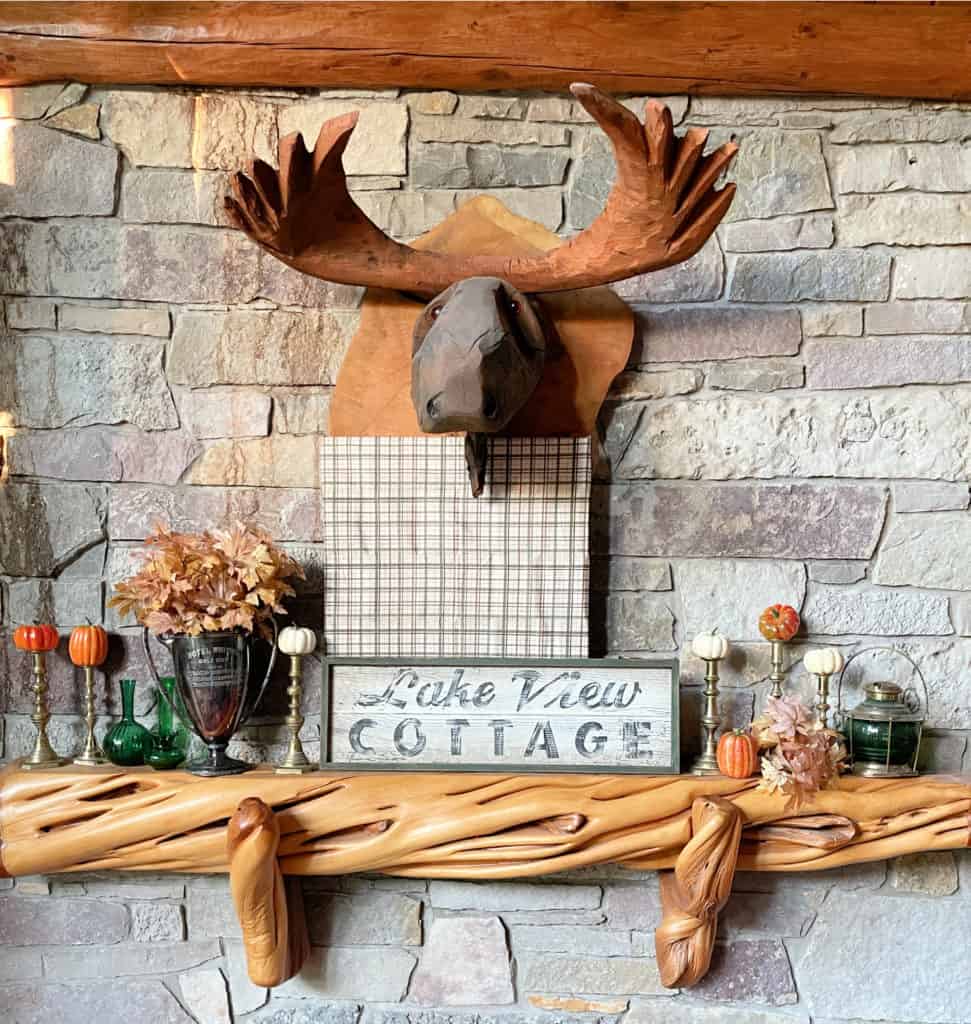 Step Three- Choose a Big Statement Piece
The inspiration photo uses a wooden quote sign. I was trying to be thrifty and wrapped a plaid fabric around a canvas. Using packing tape, I simply secured the fabric around the canvas so it can easily be removed later.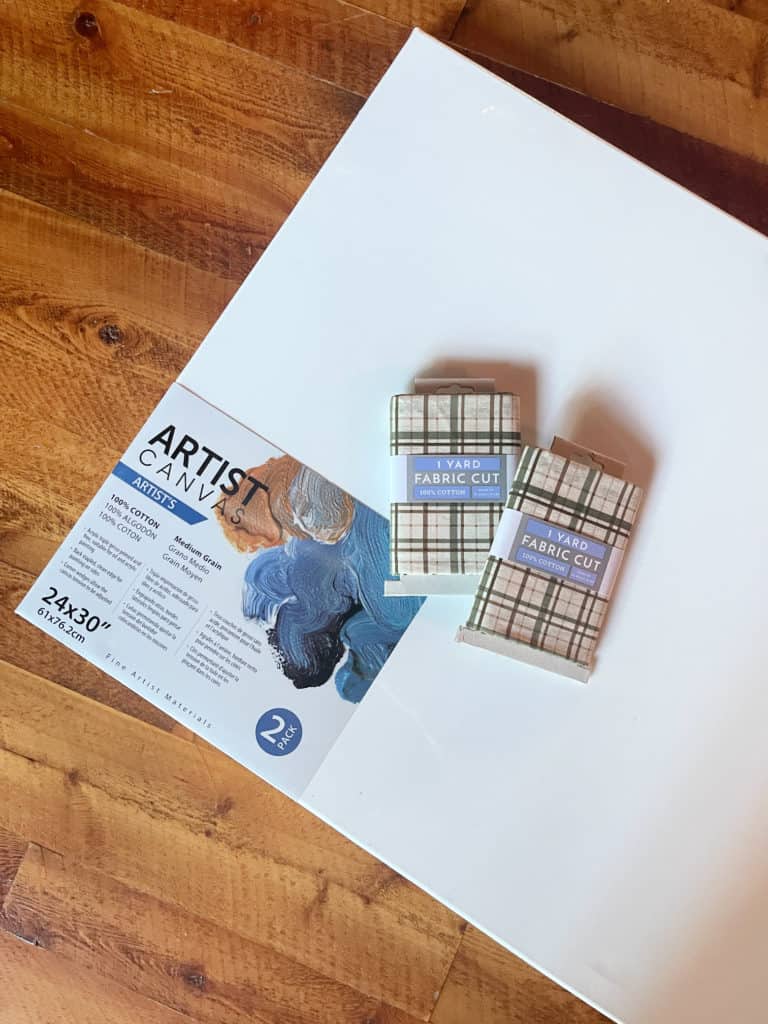 Step Four- Use Items in Different Heights
The brass candlesticks made it easy to very the height. I have three different sizes to mix and match.
When I was a Dollar Tree I also choose little orange and white pumpkins. Some were short and some were long and tall. Following the inspiration photo, I added the pumpkins on top of the candleholders.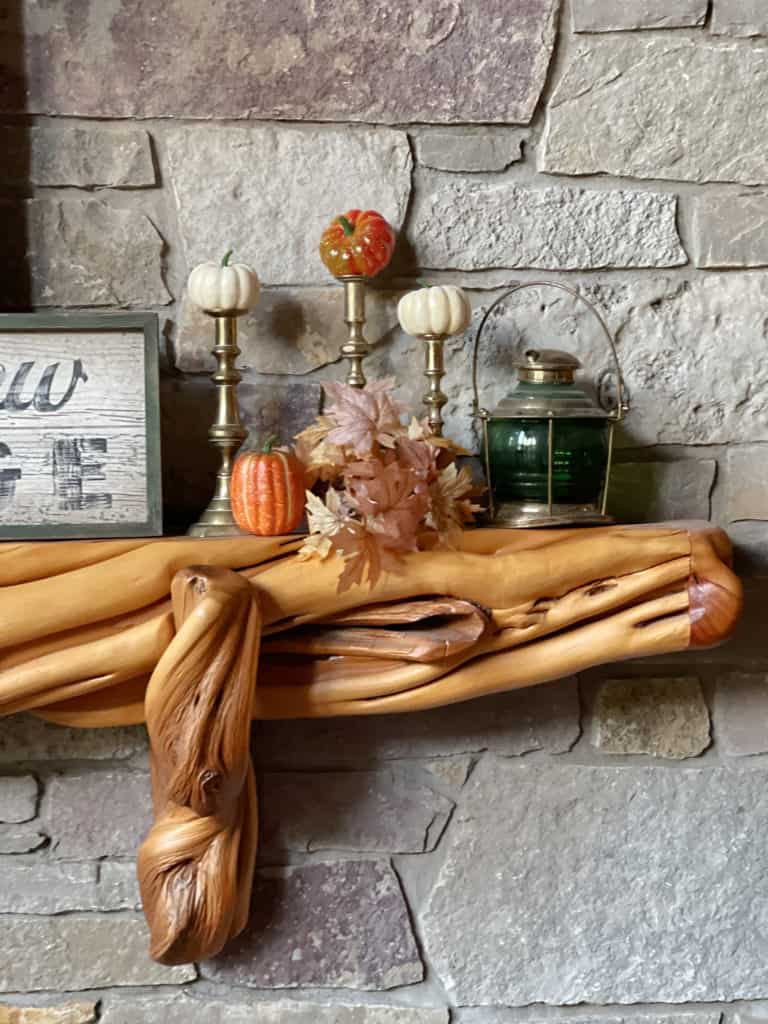 Step Five- Add Different Textures
The mantel has hard wood decor and lots of brass and glass. I mixed in some faux leaves and some shinny pumpkins to add some texture. The fabric on the canvas also helps soften all the harder elements.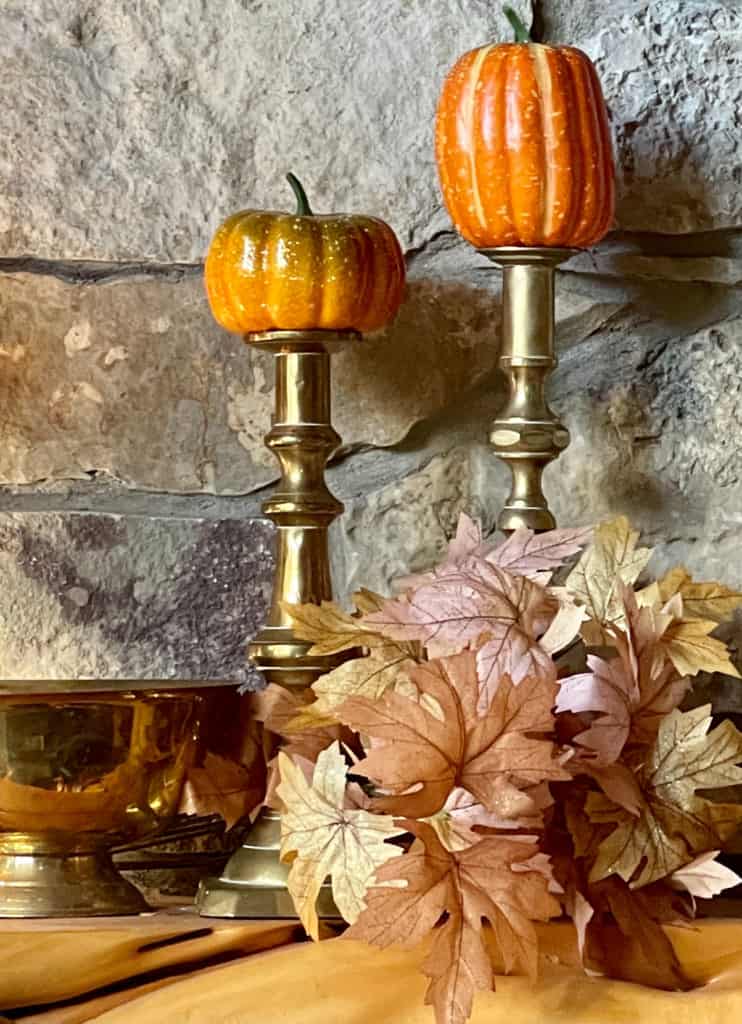 Step Six- Mix Old and New
I try to reuse as much decor from previous years as possible. One reason is to save some money. Another reason is because I buy what I like and I don't tire of it easily.
I love to pull it out each year and enjoy it and the memories it brings back.
Often I'll add in just a few new things. This year the brass candlesticks were a recent estate sale purchase I mixed with my vintage collection of green vases. I've been collecting them for over 20 years.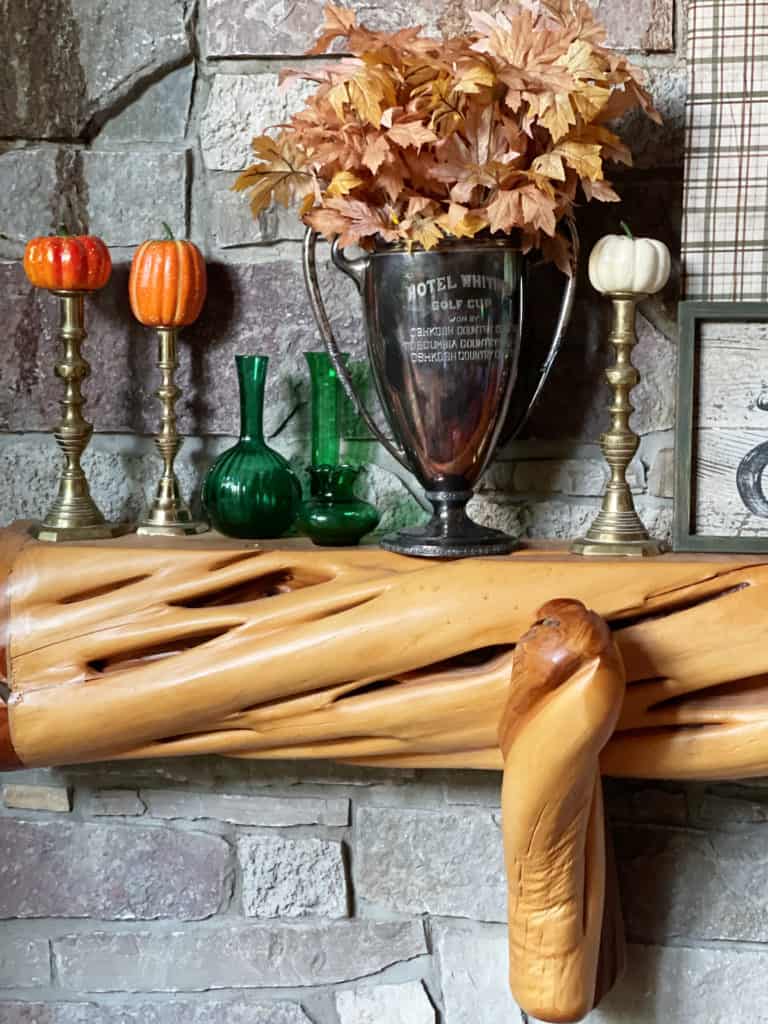 There were also a few new pumpkins from Dollar Tree and leaves from Walmart. My cost to decorate the mantel was very affordable.
Step Seven- Make it Personal
I always try to tie my decor in some way to the view outside our windows, to the lake and the woods.
Our Lakeview Cottage sign with the green frame was a last minute addition when I was trying to think of that personal touch it needed. I sell these vintage inspired signs in my shop.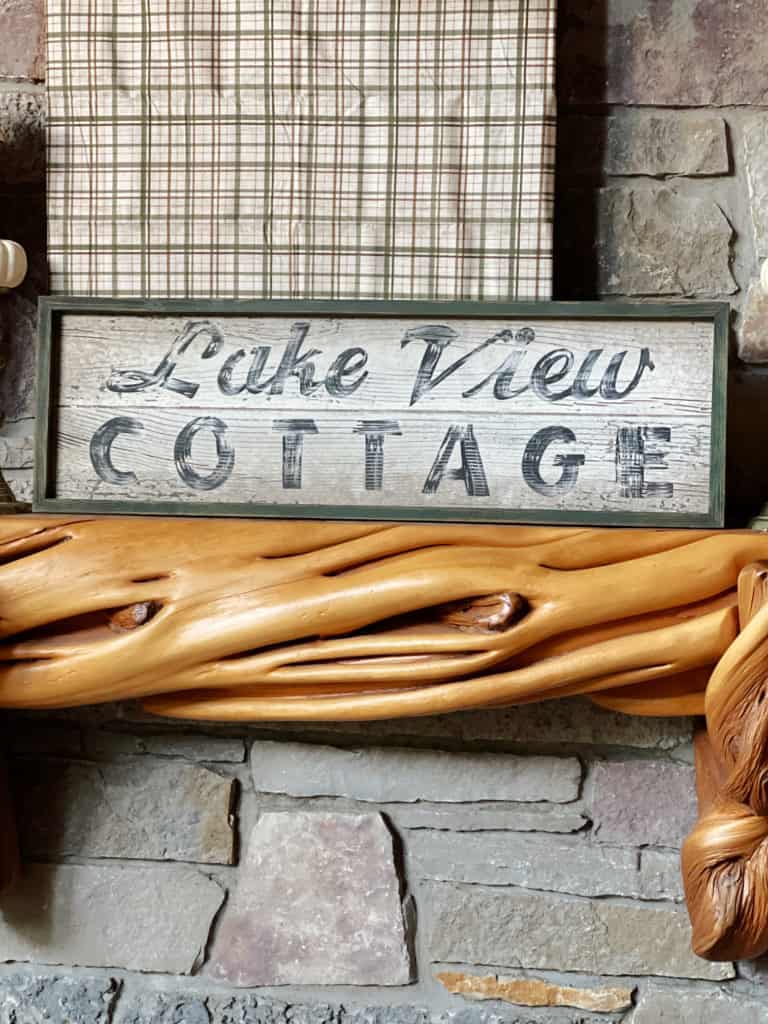 One More Thing
In the inspiration photo there was a pretty pumpkin inside a wreath on a table in front of the fireplace. Along with the brass candlesticks, I got this brass pot.
I layered it on top of a woven basket and log charger then added a mum inside.
Scroll back up to see the inspiration.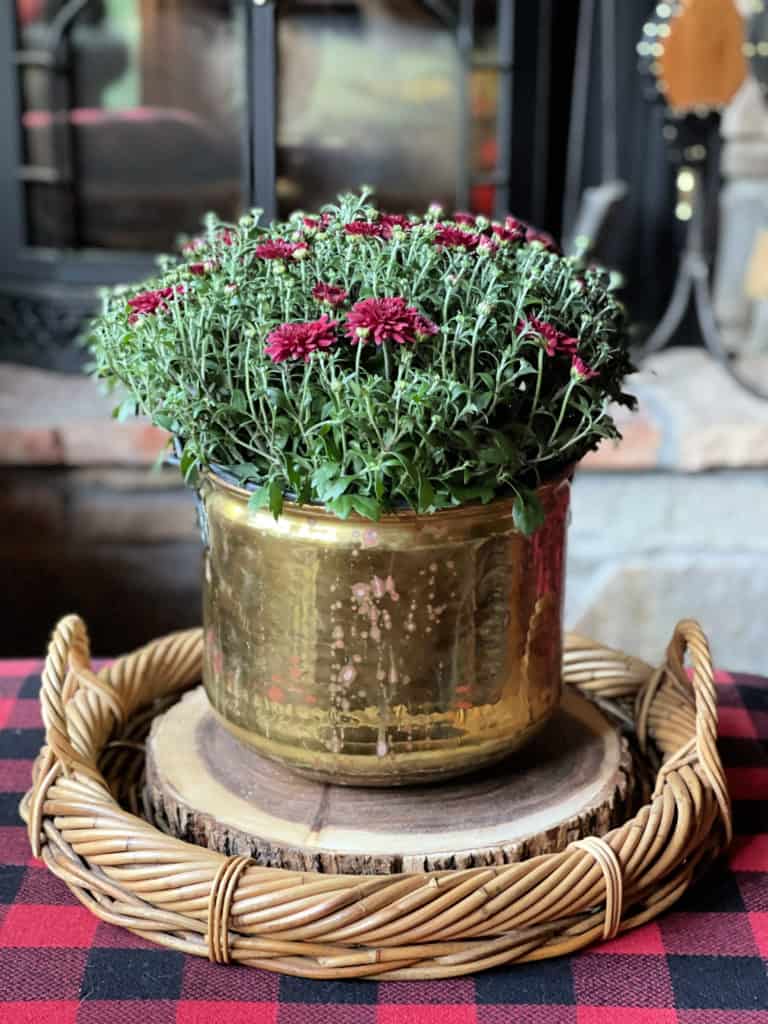 Next, you get to head to my friend Carol's gorgeous Texas home! (Did you know I grew up in Texas! Read this post to see how I ended up WAY Up North.) Carol inspires me so much and I love her blog Bluesky at Home! You will love her post and the rest of the gals on the tour listed below!
Take the Tour
FOLLOW WHITE ARROWS HOME


Instagram ~ Facebook ~ Pinterest ~ Twitter ~ YouTube ~ Tik Tok ~ Liketoknow.it