I had so much fun hosting the Spring Link Party with the eleven talented bloggers I participated with in the Tea and Roses Blog Hop. We had so many gorgeous posts linked up to our party! It was hard for me to choose favorites amongst all the talented decor and ideas, but I thought I would highlight the ones that brought me the most inspiration.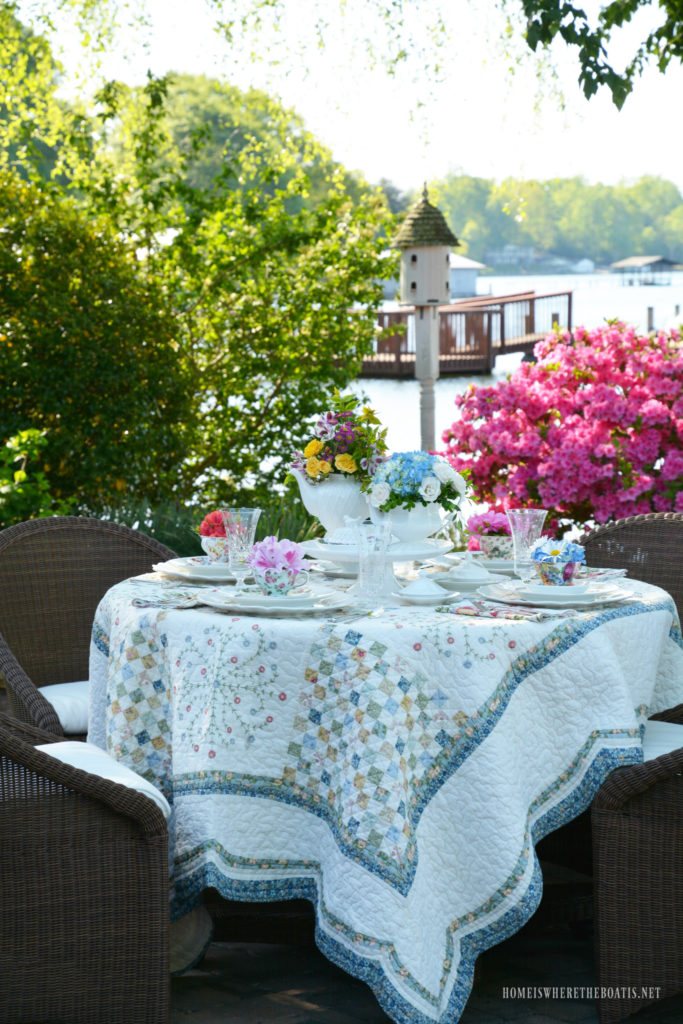 What a welcoming and lovely spot for a tea party! I love the quilt and styling of Home is Where the Boat Is. The flowers in the tea cups and arrangements in the tea pots are such beautiful touches!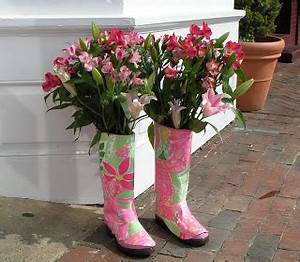 This is just the sweetest May Day tradition shared on Amy Kins Blog. How fun would it be to walk the streets of Annapolis to see all the creative flower displays! Loved that she gave us a peak!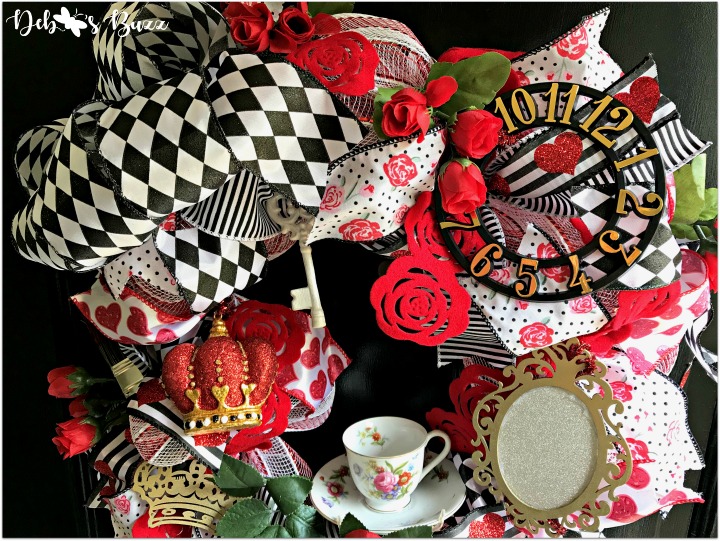 This Alice in Wonderland inspired wreath from Debbees Buzz embodies all the fun and whimsy of the story. Each detail included, down to the precious teacup is perfect!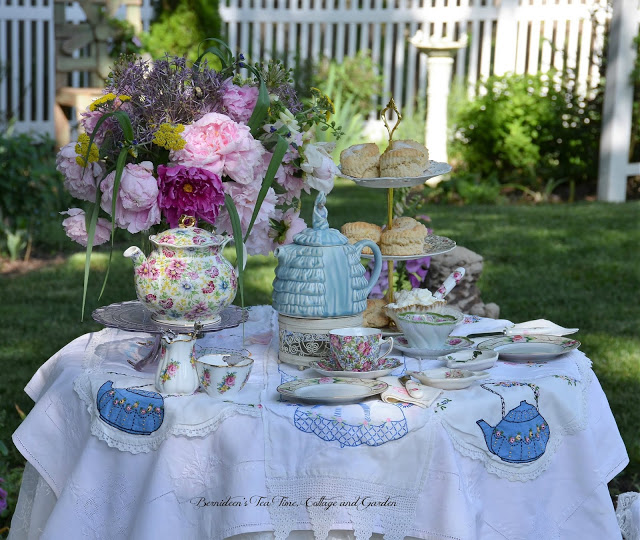 These gardens will take your breath away and so will the beautiful tablesetting of Bernideens' tea party. Lovely linens, tea cups and tea pots in a setting I would linger in for hours!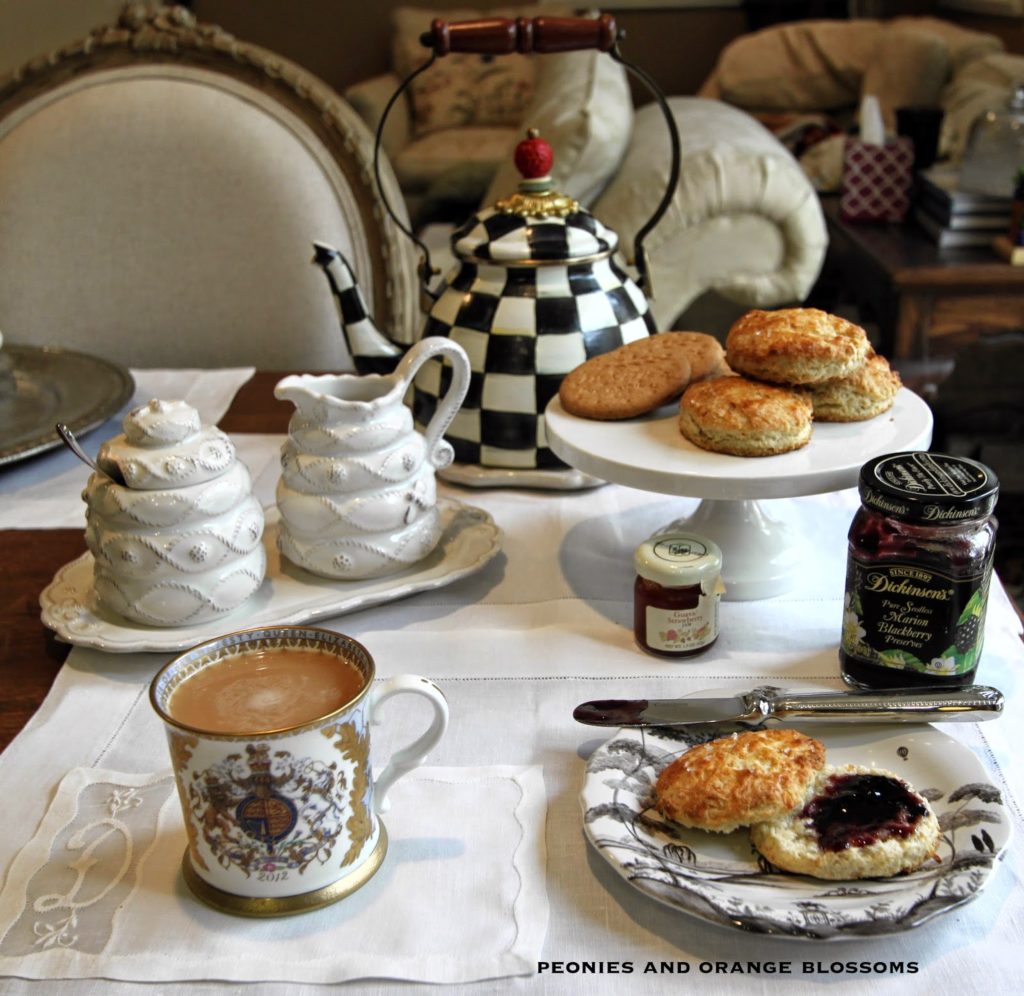 Any other Downton Abby fans out there? Angelina of Petite Haus shared this elegant tea party, an ode to this favorite show. Haven't seen it yet? Make these delicious scones and be ready to binge watch!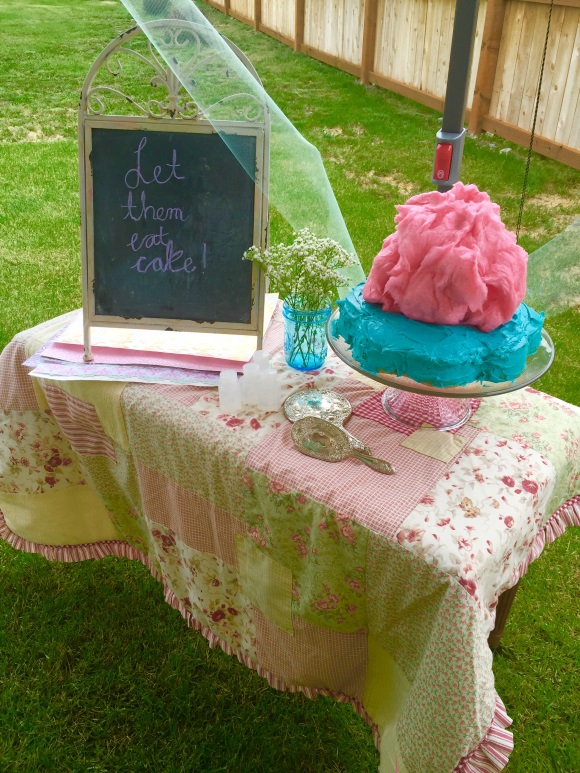 I just couldn't stop smiling over this Marie Antoinette inspired children't tea party from Unto Adoption! Just look at that fun Marie wig inspired cake!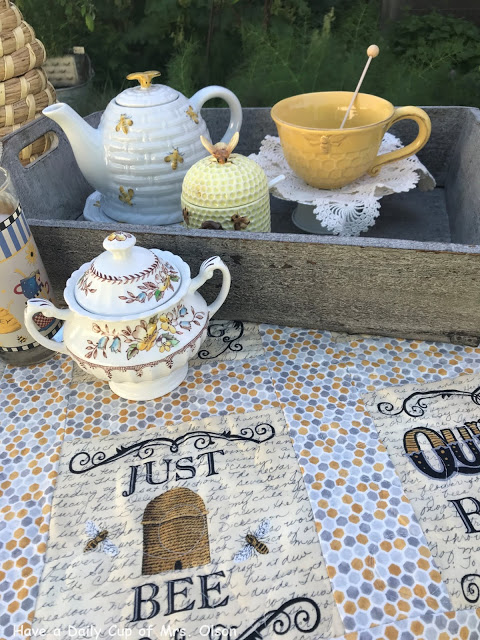 I loved using the honey pot at my grandparents' house as a child and so will be forever smitten by them! Jann shared the prettiest bee inspired tea party on Have a Daily Cup of Mrs. Olson.
Thanks again to all the bloggers that linked up! So glad you joined us! See more of what was shared at: Spring Link Party .
I'm so glad you visited!! Sign up on the sidebar so you don't miss a post!
I'll be excited to share more inspiration with you each day on:
Instagram ~ Pinterest ~ Twitter ~ Facebook