Welcome to Thanksgiving surrounded by the lakes and forests of The Northwoods of Wisconsin. Welcome home to Camp Paradise, our log cabin home. I'm so glad you are here. If this is your first visit, I hope you will become a regular. If you follow my blog regularly, hello my friend!

I'm so excited to join 20 fellow amazing bloggers to share Thanksgiving table inspiration with you. This tour was organized by my friend Amber of and I'm so honored she invited me to participate! Her blog is one of my favorites! If you are coming over from Debbee's Buzz didn't you love her table?

(Affiliate Links are shared for your convenience, read my full disclosure here.)
Thanksgiving in our family is typically eaten between one and two o'clock. A prayer of Thanksgiving is made by my dad while we stand behind our chairs. Then we take our plates and all line up to fill our plates buffet style. I love this little book of blessings, Saying Grace .

These ceramic pheasants I found at a local antique shop were the inspiration for my tablescape.

When the pheasants aren't on the table they have found their home on the mantel. See my fall mantel here.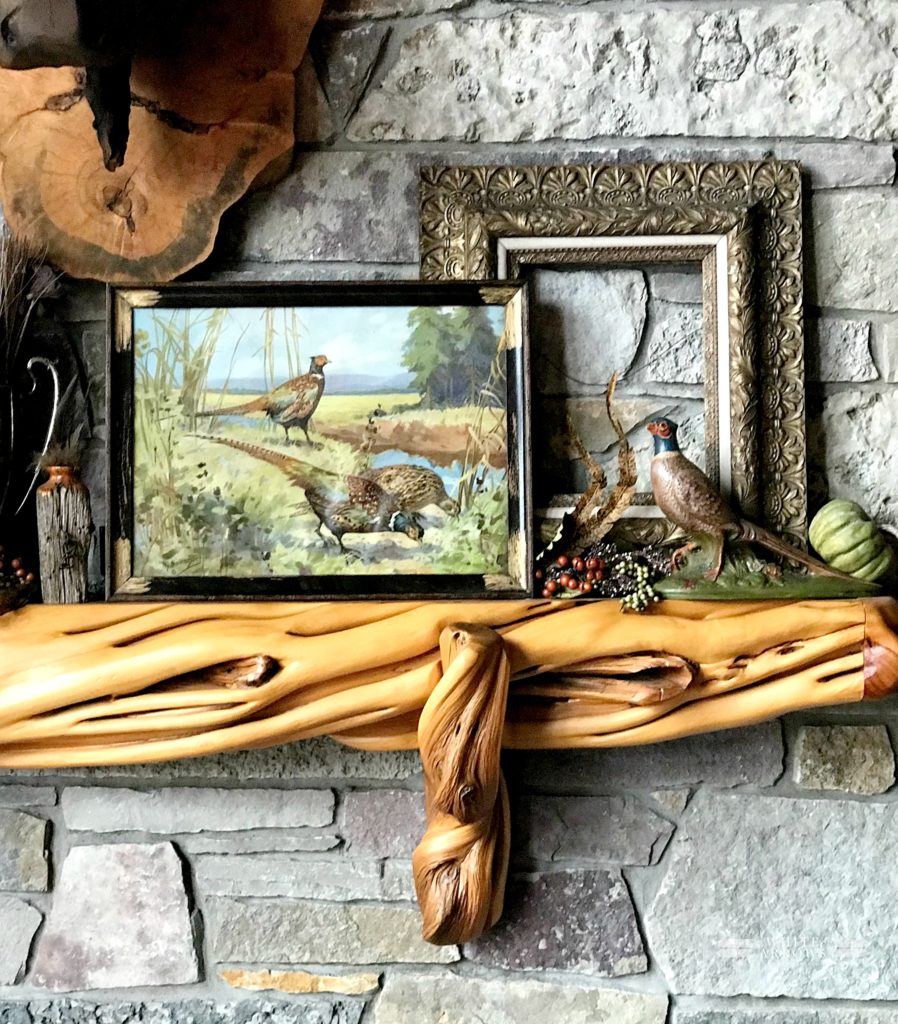 But for now they are nesting on the family table. A garland of orange berries and a cornucopia of leaves and feathers run down the middle of the table.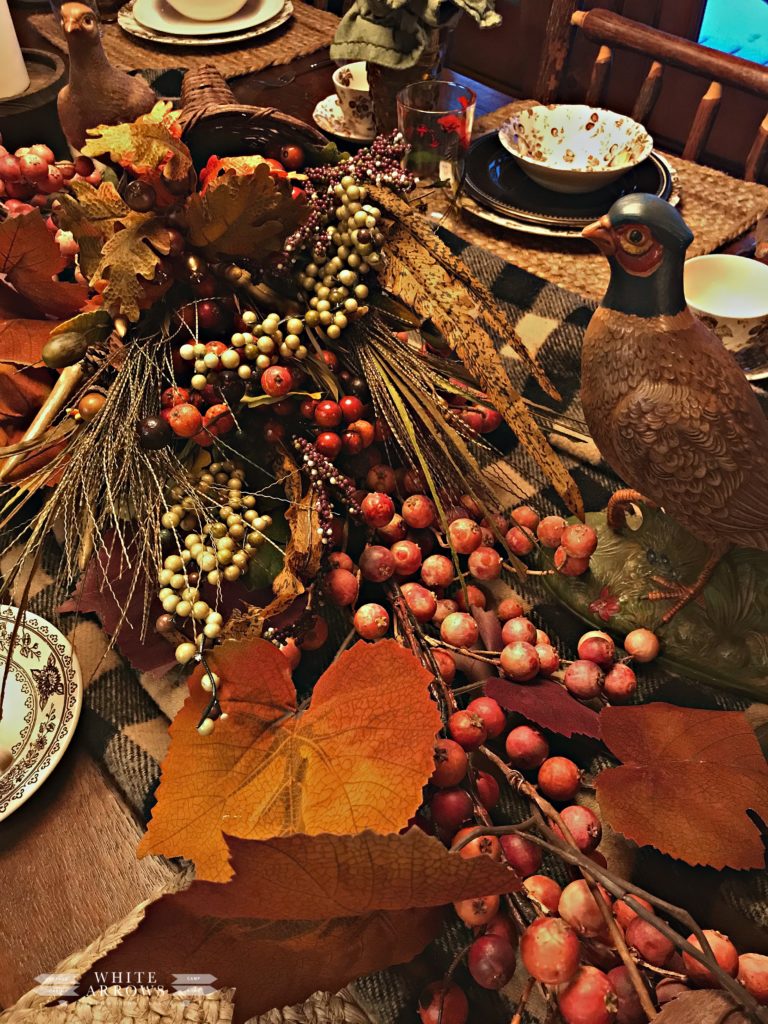 Late afternoon dinner by candlelight. Candles make the setting instantly special.

I don't stress about my table being mismatched. I could only find six of my eight plaid napkins so I added green into the mix too. My collection of Johnson Brothers Autumn dishes are incomplete so I mixed in some of my other dish patterns. My table runner is a throw blanket.


My woven placemats are from Walmart. My dishes and glassware are all from local antique shops and collected over time. I collect Hazel Atlas pheasant glasses. They come in several different sizes. There are other pieces like pitchers and ice bowls that go with them as well. I tucked the napkins in the amber goblets.
If you are visiting each home on the tour in order then you are headed to the gorgeous blog of The Crowned Goat. All the tour participants are listed below so you don't miss any of the inspiration. Just click on the links to read each post.





Join Me as I share more inspiration with you each day on:
Instagram ~ Pinterest ~ Twitter ~ Facebook