To decorate my Thanksgiving mantel this year, I turned for inspiration right outside my windows. November in The Northwoods of Wisconsin shows the beginning signs of winter. The vibrant oranges, reds and golds of early autumn are replaced with the browns of of late fall. The woods become quiet waiting for their blanket of snow. Brown tree trunks, brown grass, and only brown leaves are left alongside regal evergreens.

I decided this Fall to use golds and browns. Gilt gold frames and pheasant feathers were my starting point.

In early Fall I had used these tall brown twig sculptures. I decided to keep one up on the left side. I like to have things on the mantle that give height and vary the verticals and horizontals.
Below is a photo of our early Fall mantel.

(Affiliate Links are shared for your convenience, read my full disclosure here.)
On the right, I used an empty gold frame layered with a pheasant painting I found in a local antique shop.
A ceramic pheasant sits beside faux feathers and berry sprigs from Hobby Lobby. The feathers are wired  so I am able to bend them in the directions I want them to stay. The colors of the berries help bring out the colors in the painting and ceramic pheasant.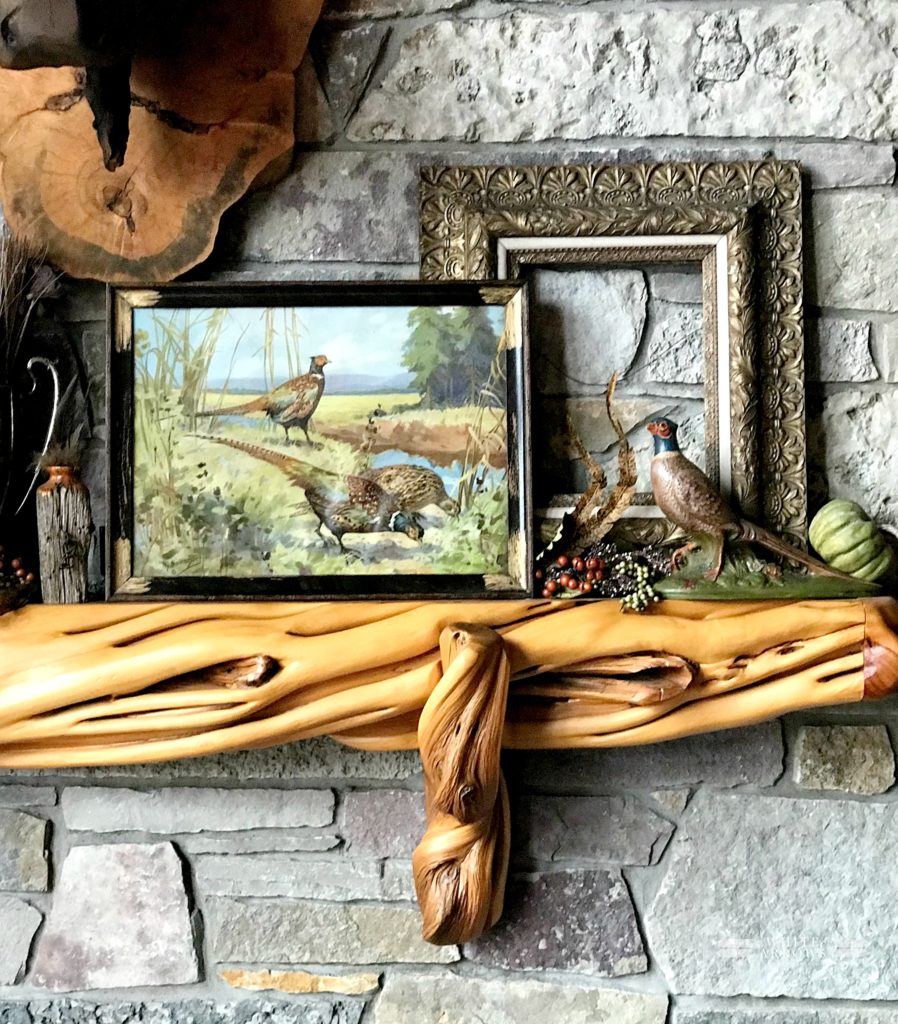 My vintage trophy holds pheasant feathers, so do my barnwood vases.

The Sports Afield sign is a metal reproduction of a vintage magazine cover.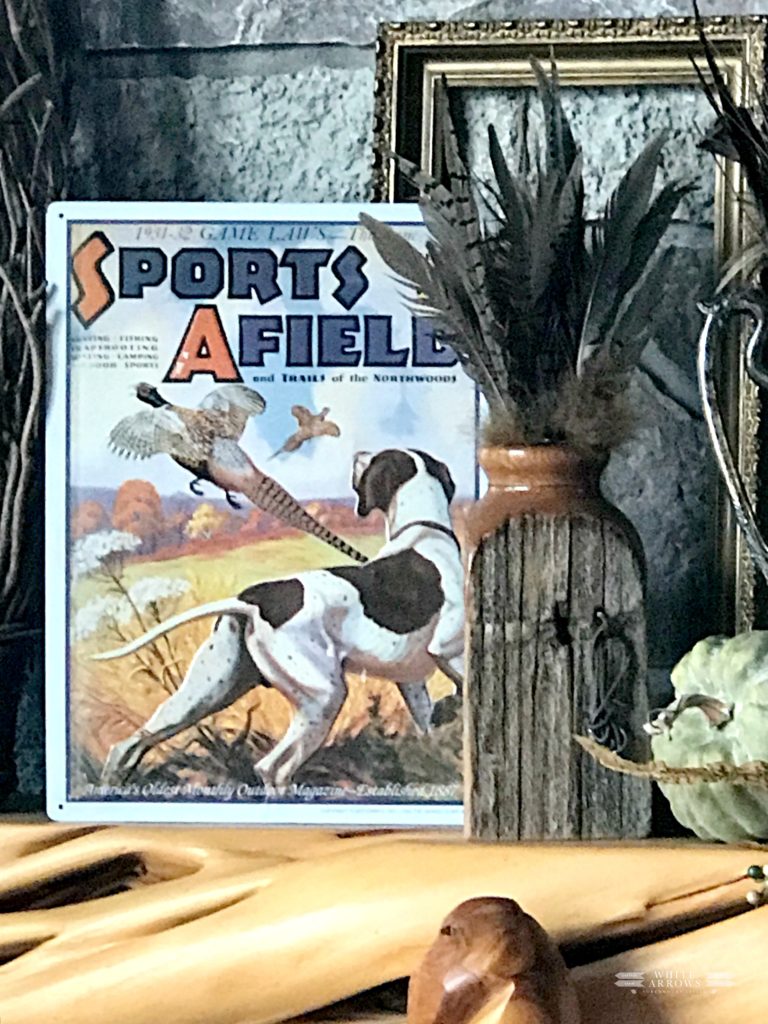 The mate to my mantel pheasant sits on the end table.

I pull out plaid blankets in Fall colors to lay over the arms of chairs and footstools. It feels so good to cozy up under these vintage throws by the fire.

We are ready for the snow to come now with the cabin inside nice and cozy.
Shop the Look


Join Me as I share more inspiration with you each day on:
Instagram ~ Pinterest ~ Twitter ~ Facebook