What was the secret to happy kids on the ride home after school? Something simple and fun and yummy! After School Snacks!
A few years ago, I was finding that when my kids got in the car at school pick up, the first things I was hearing were the negative parts of the day. And for siblings who rarely bicker, they would be easily annoyed with each other.
I would try to redirect the conversation, play fun music, or other tactics and none of them shifted the mood.
Snacks were the answer. I don't always like to let the kids eat in the car, but for a mood booster, I was willing to try it! Each day I would bring a little fun treat and hand it to them like a gift when they got in the car. They felt special, their tummy got a little lovin' and I only had happy conversations and positive comments on the day.
(Affiliate Links are shared for your convenience, read my full disclosure here.)
They even started getting out of the car in the morning anticipating what the surprise snack might be that day.
Here are some easy, fun snacks for you to treat your kids to after school.
Favorite After School Snacks
No Bake Trail Mix Energy Bites
Snack Mix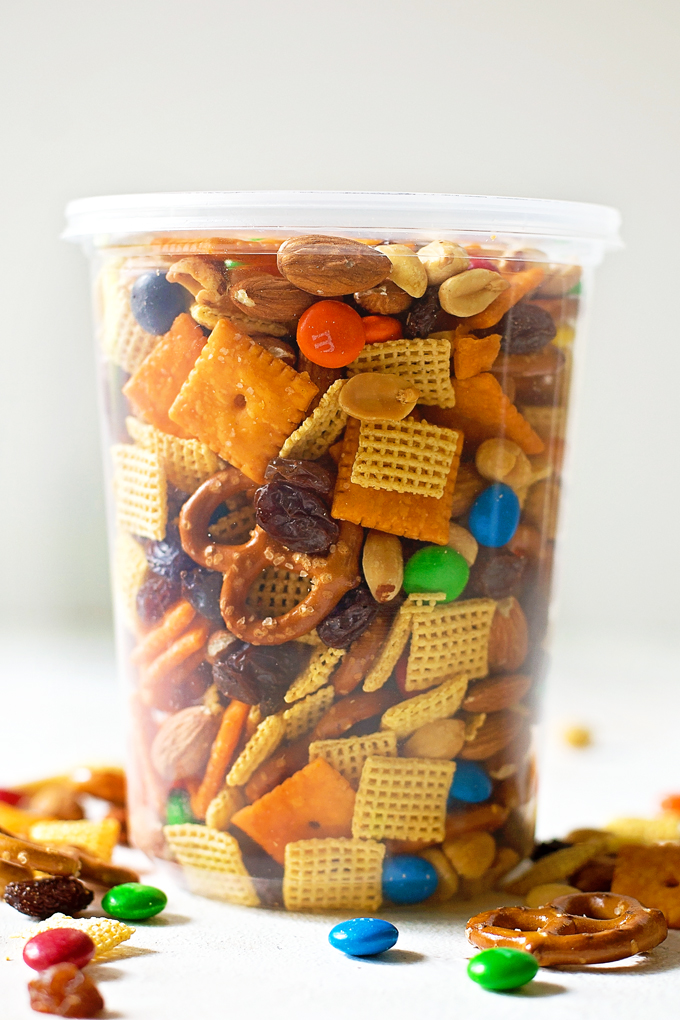 Ham & Cheese Crackers
Cereal Bars
Homemade Fruit Snacks
Grape and Goldfish Butterflies
Banana Bread Chocolate Chip Cookies
Wanting more ideas? Head to my After School Snacks Pinterest Board.
Don't have time to make anything? Try some of these favorites:
String Cheese
Cuties
Baby Carrots
Pre Cut Apple Slices
Do they ride the bus? Have it waiting when they get home.
Do they head to daycare? Maybe it could be a special extra item in their lunch box to save for later. Attach a sticky note message – it will feel like a hug.
Other Posts to Enjoy
Join Me as I share more inspiration with you each day on:
Instagram ~ Pinterest ~ Twitter ~ Facebook