Here are several tips for taking time to savor the Christmas Season this year and always bringing more meaning and memories into your family and home.
(Affiliate Links are shared for your convenience, read my full disclosure here.) 
If you are like me, sometimes in the middle of December I start to feel like I'm rushing and not relishing the specialness the Holidays bring. This year I'm making some changes to make things easier, slower and more meaningful.
Add in Peace
Light Holiday scented candles. Some of my favorites are from Antique Candle Company.
Play peaceful Christmas music. I love all kinds of Christmas music. I shared some of my favorite playlists IN THIS POST. But sometimes, I love to just play instrumental, calming songs, like from THIS ALBUM, to help me slow down and relax.
Turn the overhead lights on and just keep the Christmas tree lights, candles and lamps on.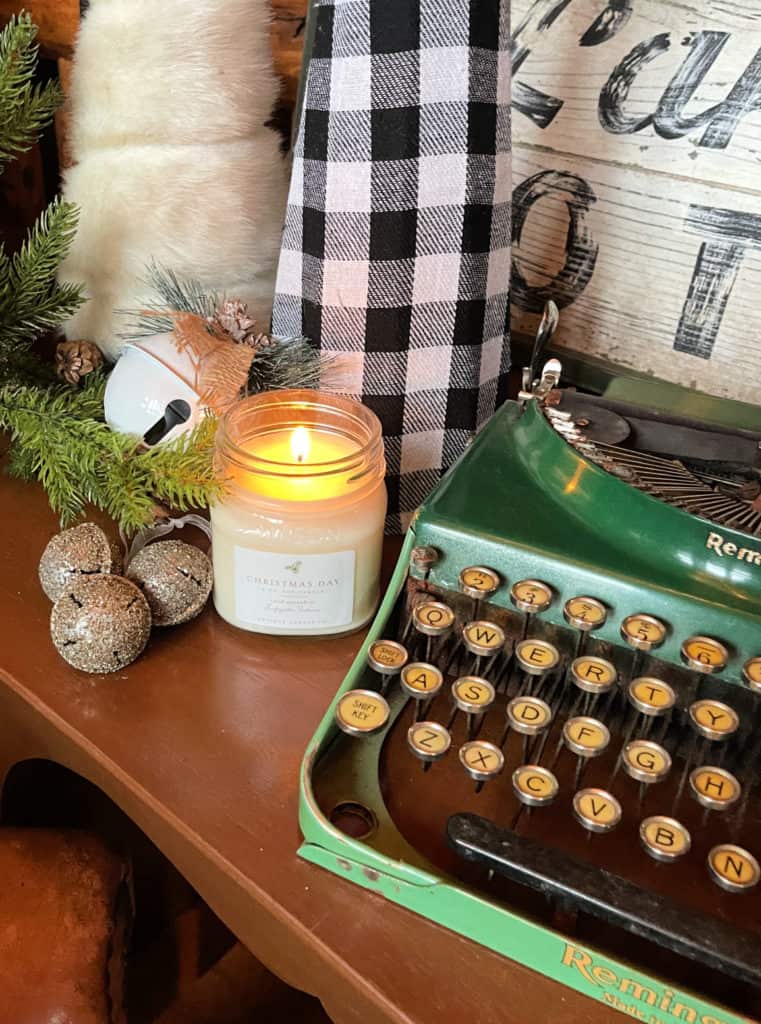 Make Traditions with Yourself
I'm an extroverted introvert. I love social events, but refuel by having time to myself at home. So many things can be group activities during the Holidays, it's important for me to carve out time just for me.
To help do that I plan activities like wrapping gifts for a morning by myself. I'll make a special coffee and put on a few Hallmark Christmas movies.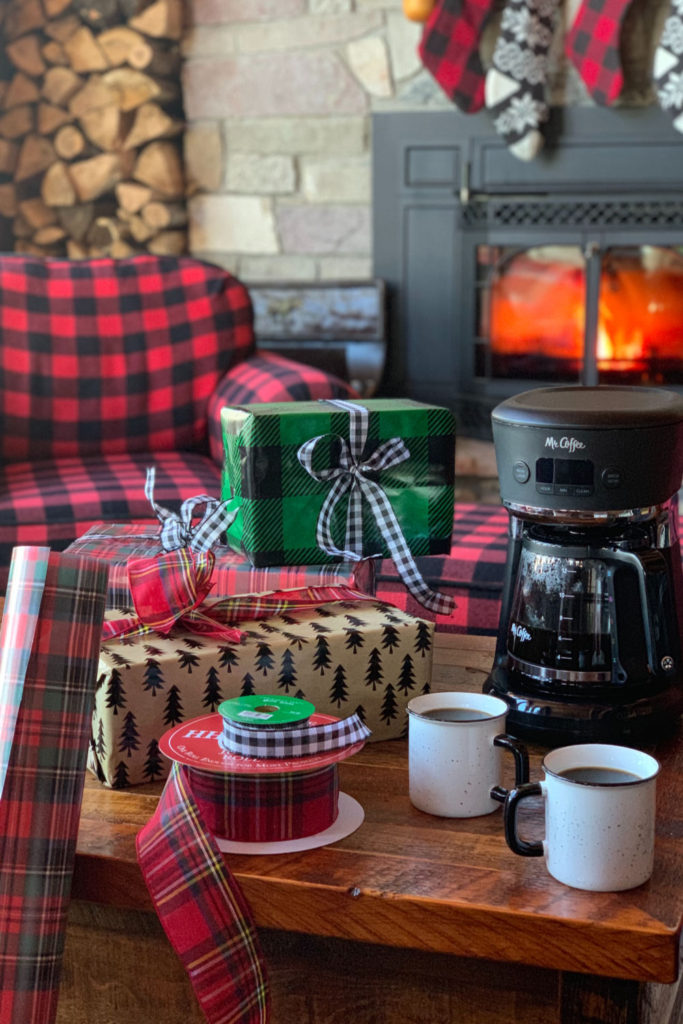 Pick a Signature Cookie
If you are like me I have a Pinterest Christmas Cookie board FULL of yummy ideas and cute treats. But I don't have time to bake all these cookies and the idea of a full day of baking sounds fun in the planning, but I never can fit it in.
Choose one cookie recipe to be your signature cookie. It's the one you can be known for, the one you take to the exchanges, the office party and drop at your neighbors door.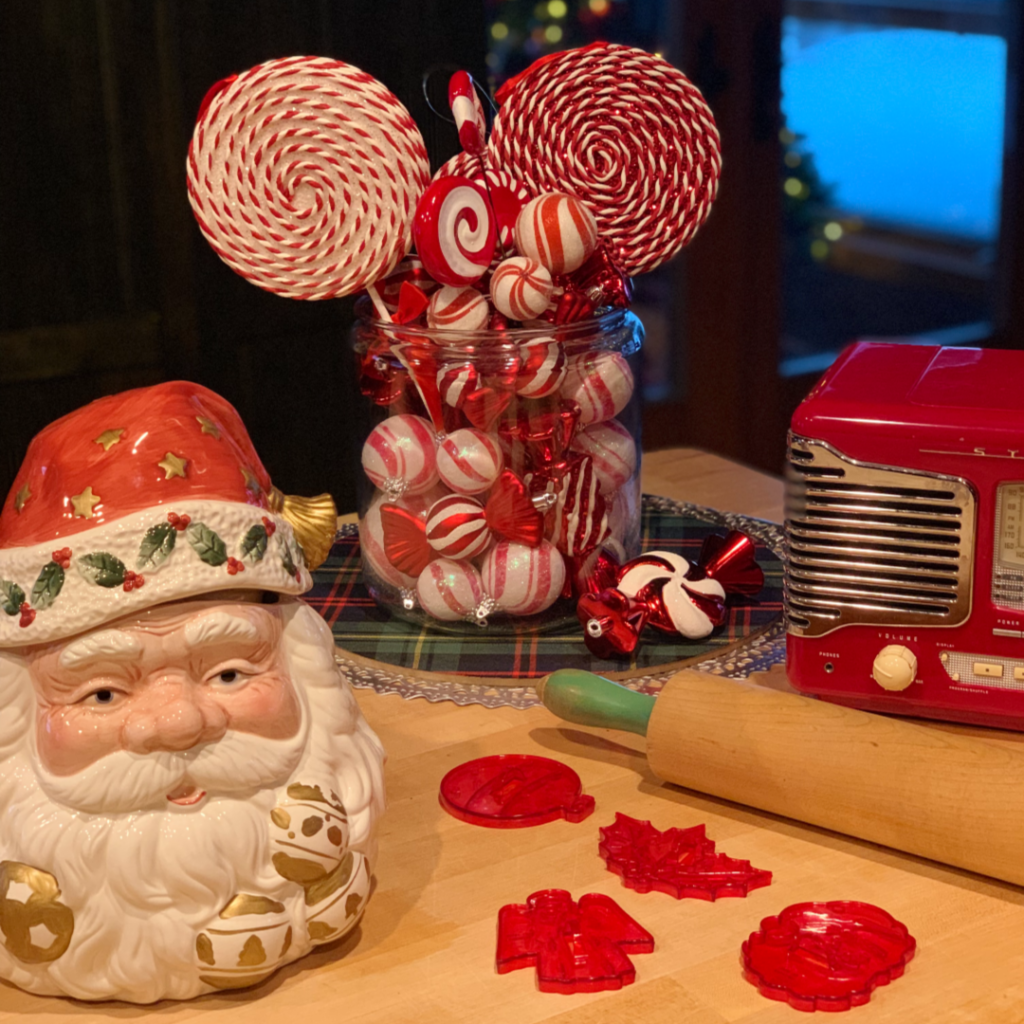 Set the Table
It takes just minutes to set the table making your meal time even more special. Here are some ways to slow down and help it happen in our busy days.
Choose one day a week when everyone can be home for dinner and set the table differently each week of the Season.
Let a different family member set the table, each time doing it in their own style.
Leave the tablecloth, placemats and centerpieces on the table all season and then just add the dishes, glasses and silverware when it's time to eat. This saves some time and looks beautiful all day long.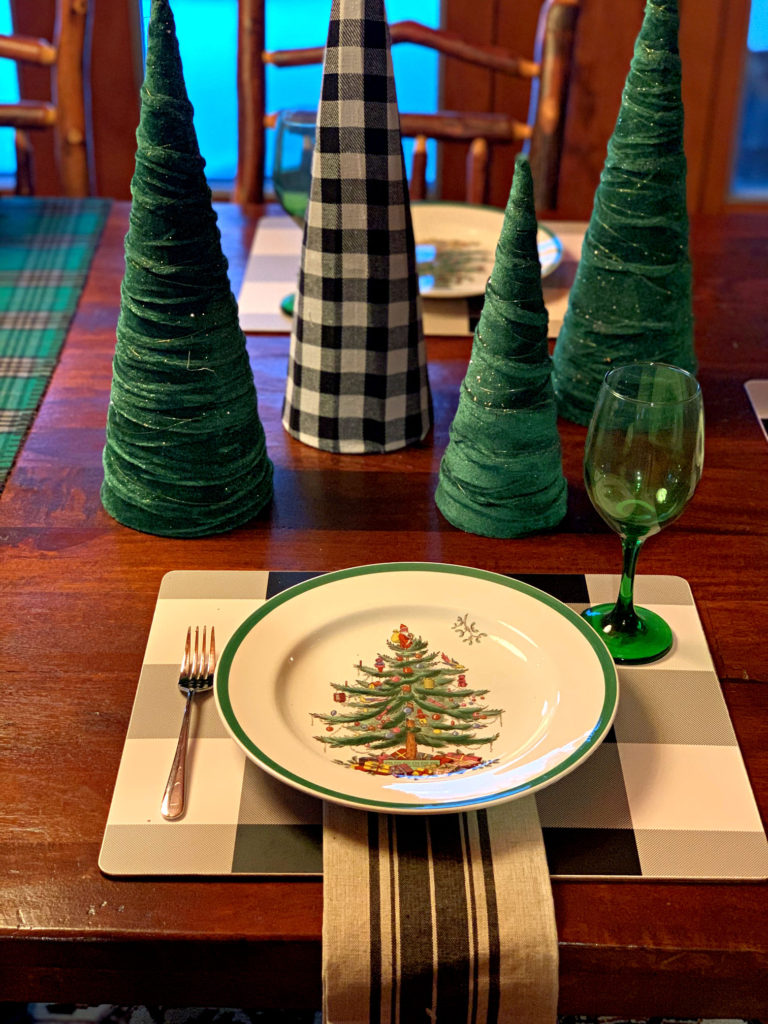 Use the Good Stuff
I am a big believer in using what you have, even Grandma's good china, silver and crystal. If pieces stay packed away, they never get a chance to bring you lots of joy. It's worth the possible break or loss to enjoy them and make new memories.
When you hand wash special pieces use the time to reflect and pray thanks for the person who gifted them or passed them down to you. Think about special memories together.
I change just two words in my thoughts to make a chore feel like a blessing, "have to" turns into "get to". Hand washing may seem like extra work, but when your mindset changes to how lucky you are to have these heirlooms it becomes special.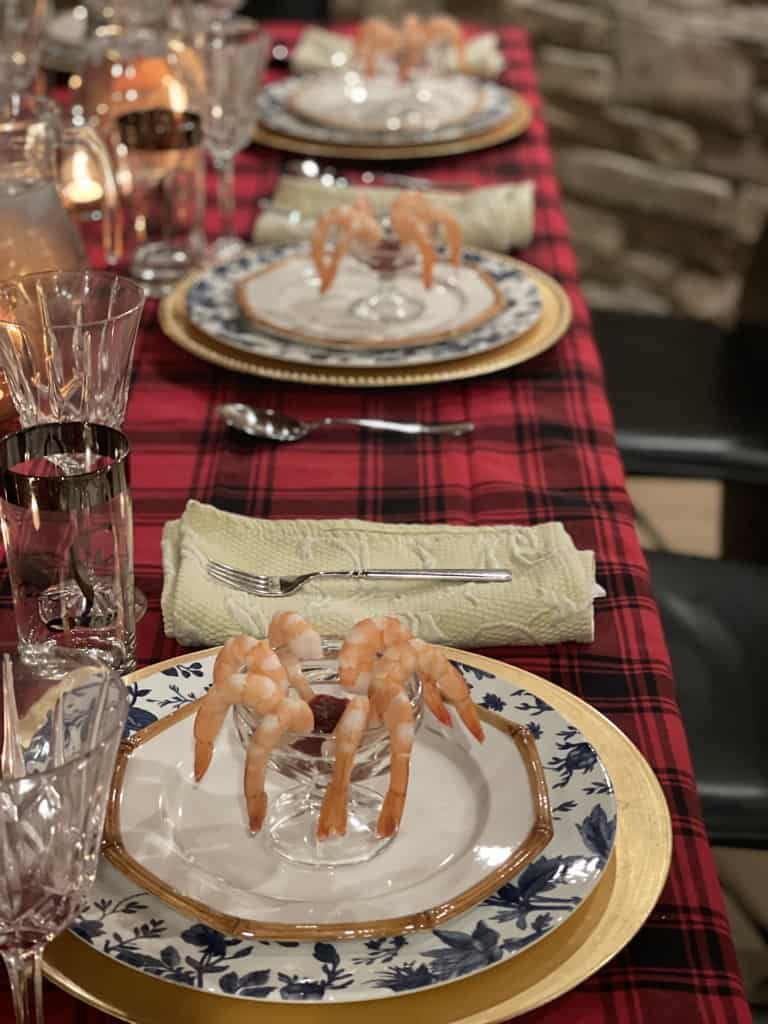 One of the greatest gifts I ever got was from my Godfather who gifted me a piece of Spode Christmas Tree china each Christmas. After college when I had my first apartment I also had beautiful Christmas dishes and serving pieces to entertain with over the Holidays.
I shared about this tradition and some favorite options for gifting IN THIS POST.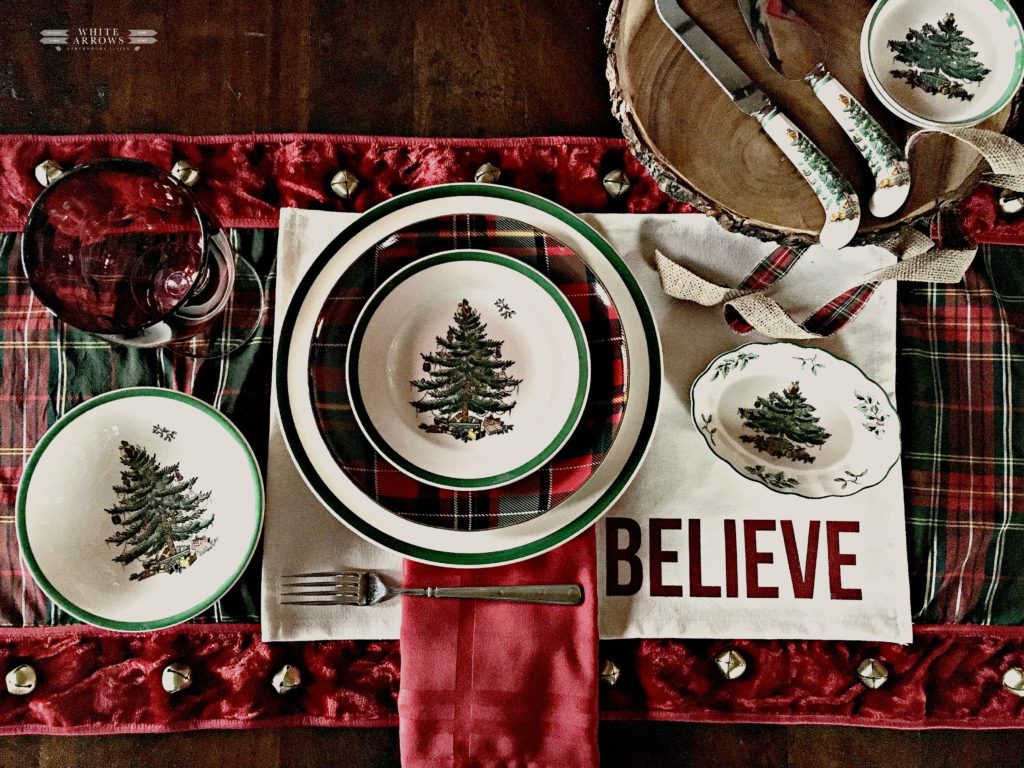 Plan Ahead
There are things I wish I had figured out when my kids were younger that would have made things easier on me. Somehow traditions celebrated, like St. Nick, would always seem to sneak up on me.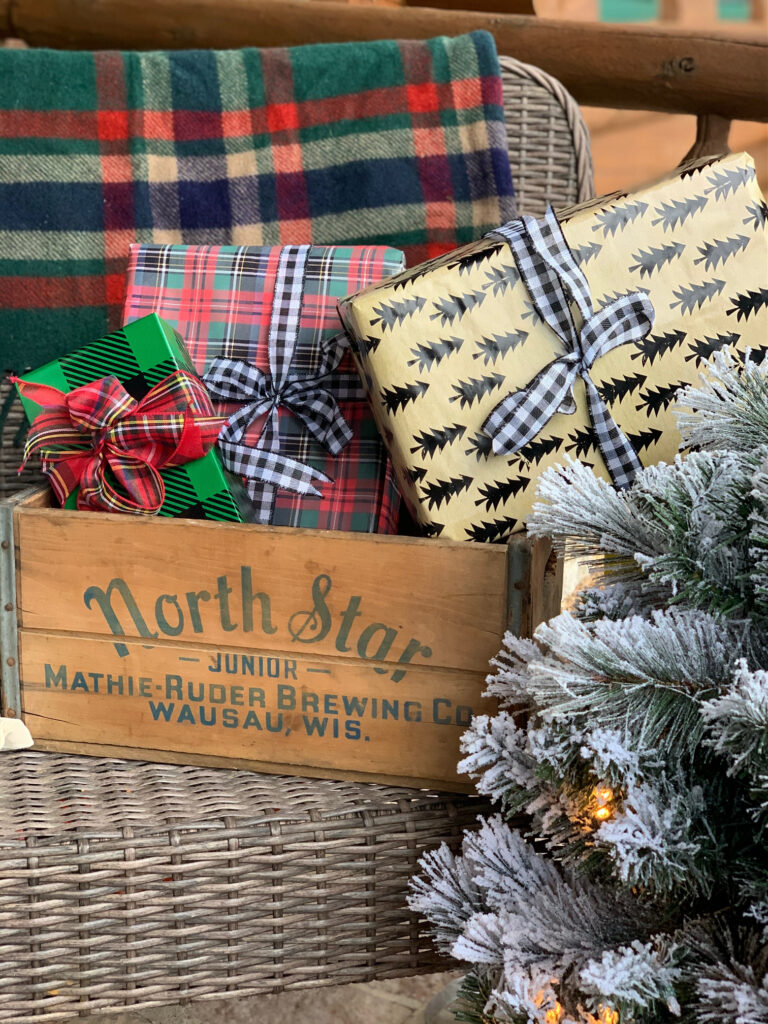 Keeping a tradition simple can take the pressure off. Here are just a few traditions I love and can easily plan ahead for that keep my family in excited anticipation.
The Friday after Thanksgiving we do a Tree Trimming Evening. Each kid (young or old) has a new wrapped ornament under the tree. Have a sharpie close by to write the year on the back or bottom before hanging up. My kids love going through the ornaments and remembering what made it special that year. Lots of laughs, smiles and stories get told while decorating.
We enjoy the Feast of Seven Fishes for our Tree Trimming, but many families enjoy for it's traditional time of Christmas Eve.
Give a new Christmas book for St. Nickolas Day.
Schedule a drive to look at Christmas lights. Give everyone a tumbler of hot chocolate to go.
The matching PJs phenomenon is not new, I've been wearing matching family jammies is 1976! Every Christmas Eve we all unwrap one gift, everyone knows its the new pajamas, but we are just as excited as if it was a surprise.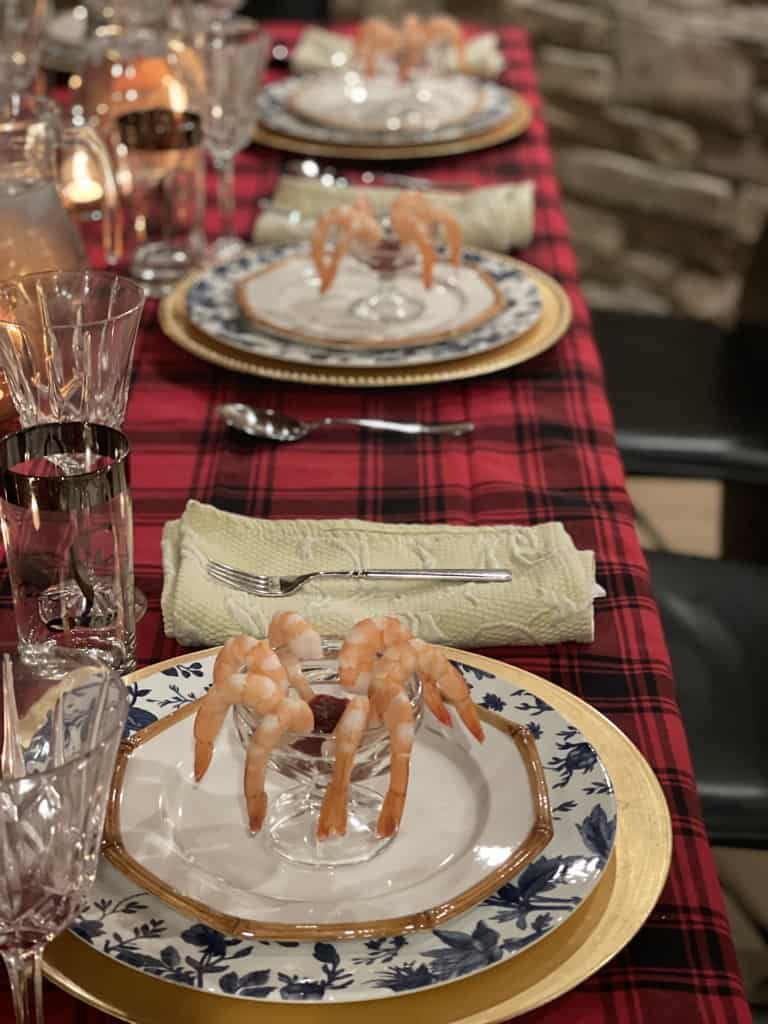 Our menu for Feast of the Seven Fishes
Shrimp Cocktail ~ Lobster Bisque ~ Calamari + Crab Cakes ~ Grilled Salmon + Shrimp Jambalaya + Bacon Wrapped Scallops
Bedtime Routine
When there are lots of things on the to do list and lots of concerts, parties and movies to watch our nights can get late. It's important to make sure we get enough sleep.
The best way to help insure that is to have a bedtime routine that we look forward to and helps us calm down.
For my kids, I always read to them at bedtime and we looked forward to it. Never once did they argue about bedtime because they couldn't wait to hear the stories and see what happened next in a favorite novel.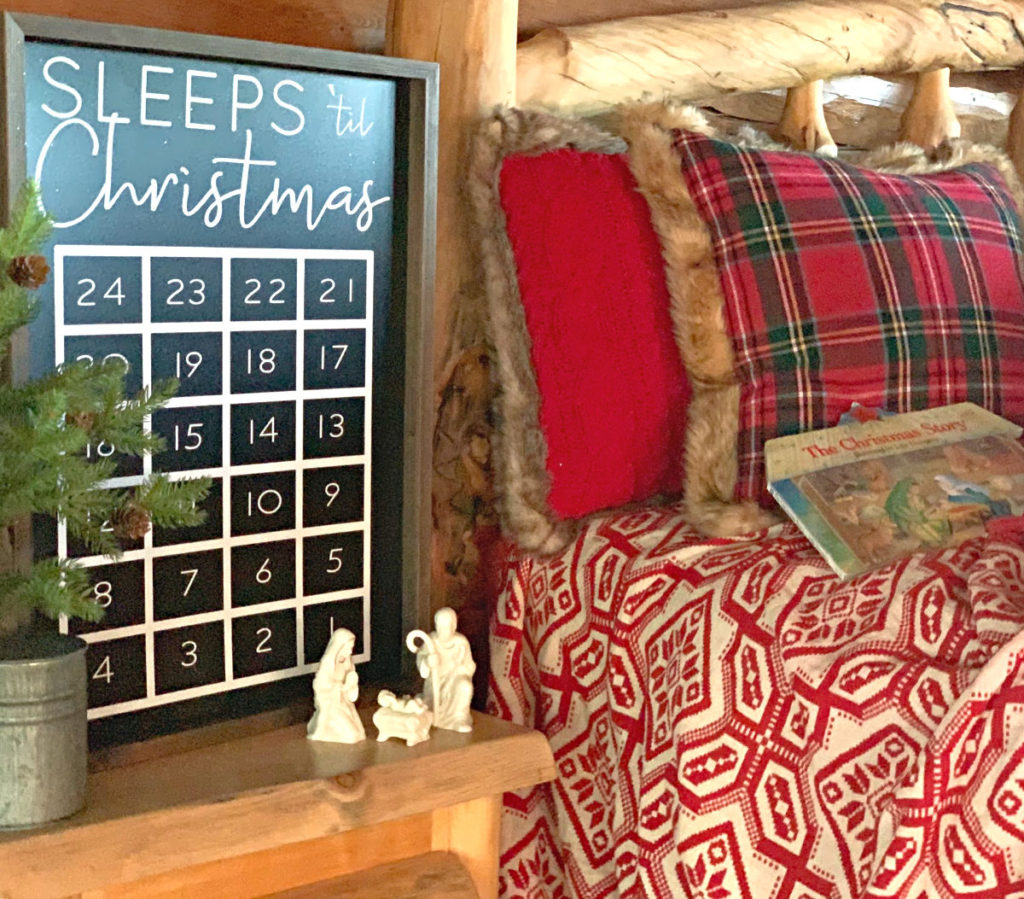 Christmas makes a special time for reading because there are books I pull out just at this time of year. So we get to reread favorites and enjoy new ones.
An Advent reading each morning to quietly start my day is essential. This year I am reading The Everlasting Light from She Reads Truth. I gave a copy to each of my older girls and copies of the He Reads Truth version to my boys. I had them wrapped and gifted them to them the morning after Thanksgiving. They were so excited to all be reading the same thing. With a few of mine off at college it's a fun way to stay connected over the Advent season!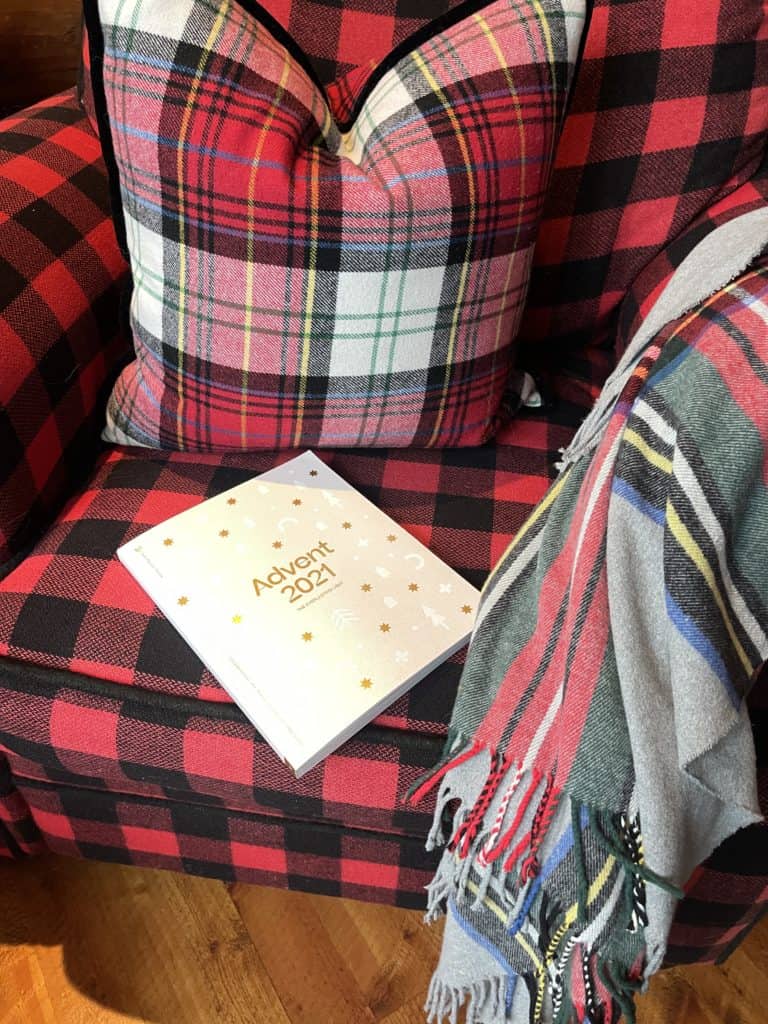 I hope this Christmas Season brings you more peace than ever before and memories and blessings to hold dear all year long!
FOLLOW ALONG
Instagram ~ Facebook ~ Pinterest ~ Twitter ~ YouTube ~ Tik Tok ~ Liketoknow.it