I've Pulled together 15 Thanksgiving Ideas to Inspire Your Holiday.
When I am planning for a holiday or getting ready to entertain, I start brainstorming ideas. I think of what I've done in the past and loved and I head to Pinterest to get ideas.One of the things that inspires me most are my fellow blogging friends.
Here are 15 Thanksgiving ideas to inspire your Holiday gathered from other bloggers I admire and love to work with. You can hop from one blog to the other getting inspiration to tweak and use yourself.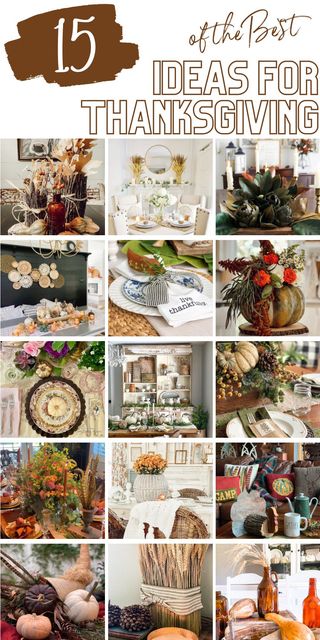 Thanks so much to Rachel of The Ponds Farmhouse for organizing this hop.
(Affiliate links are used for your convenience. Read my full disclosure here.)
15 Thanksgiving Ideas
A Fall Centerpiece that's perfect for your Thanksgiving or Friendsgiving Dining Table. It combines DIY and Vintage pieces for a unique table arrangement.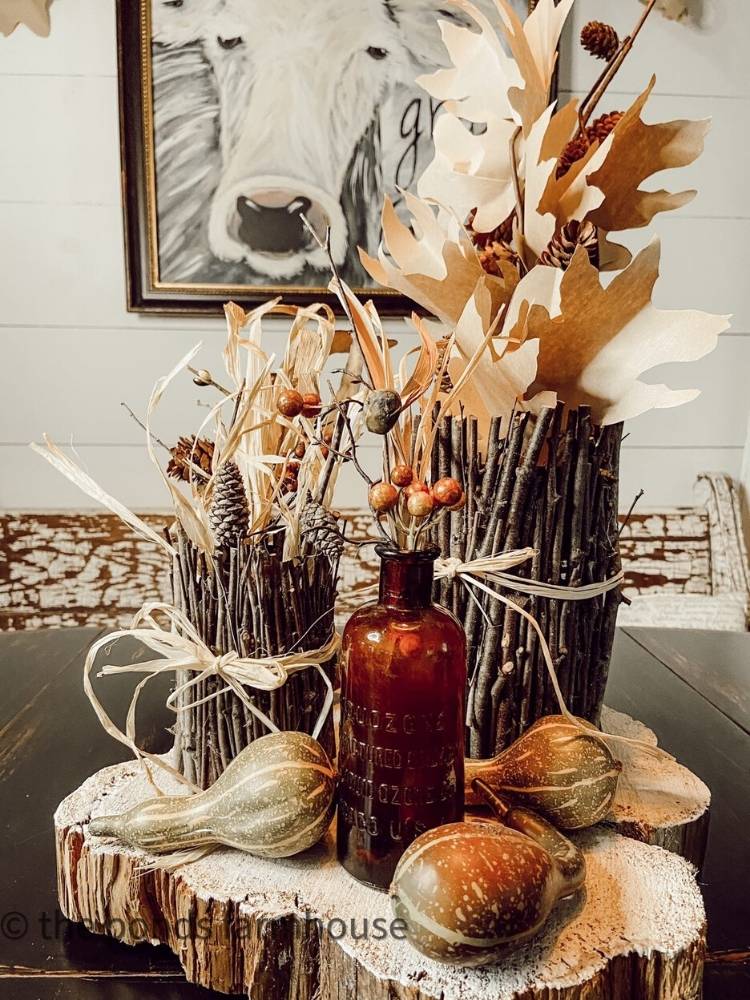 Wow your guests this Thanksgiving with an elegant, easy to make pumpkin centerpiece utilizing a real heirloom pumpkin and seasonal fresh florals.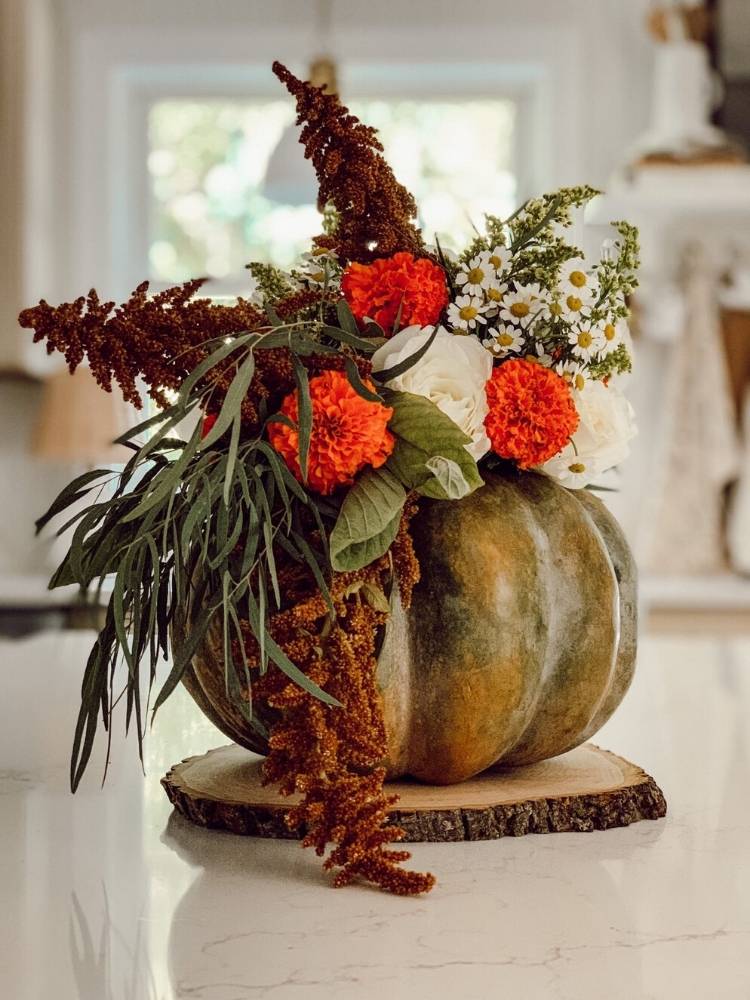 These easy Thanksgiving traditions make it a favorite Holiday to look forward to all year.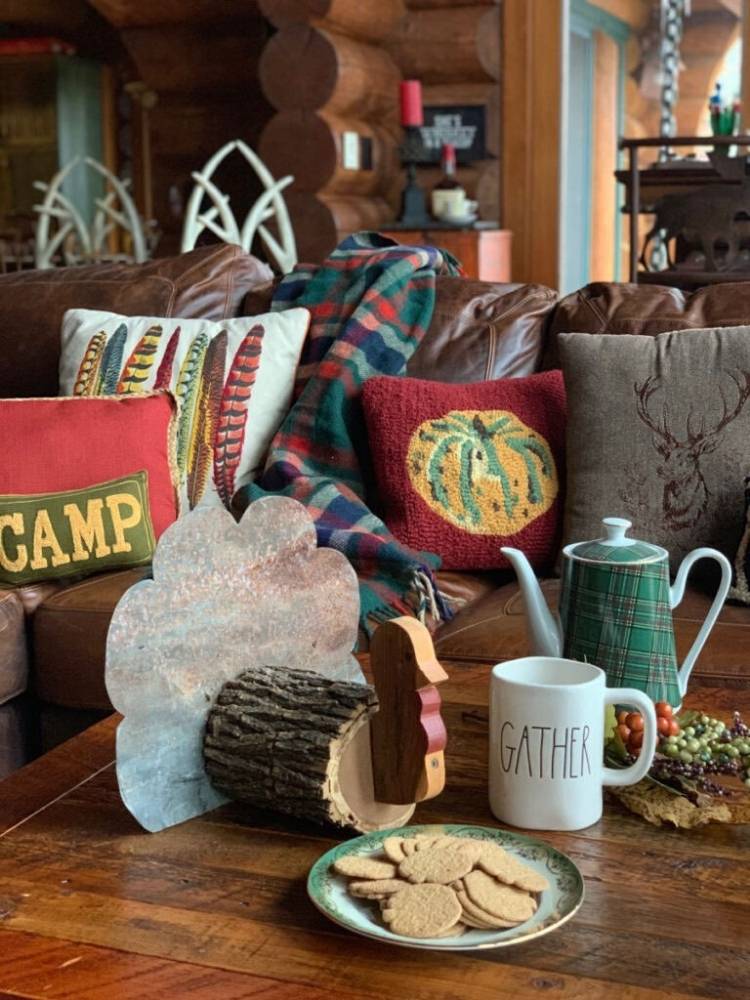 Want to get daily encouragement? SUBSCRIBE HERE so you don't miss any posts!

Easy tips to set a memorable Thanksgiving table with printable place setting cards that can double as a gratitude garland!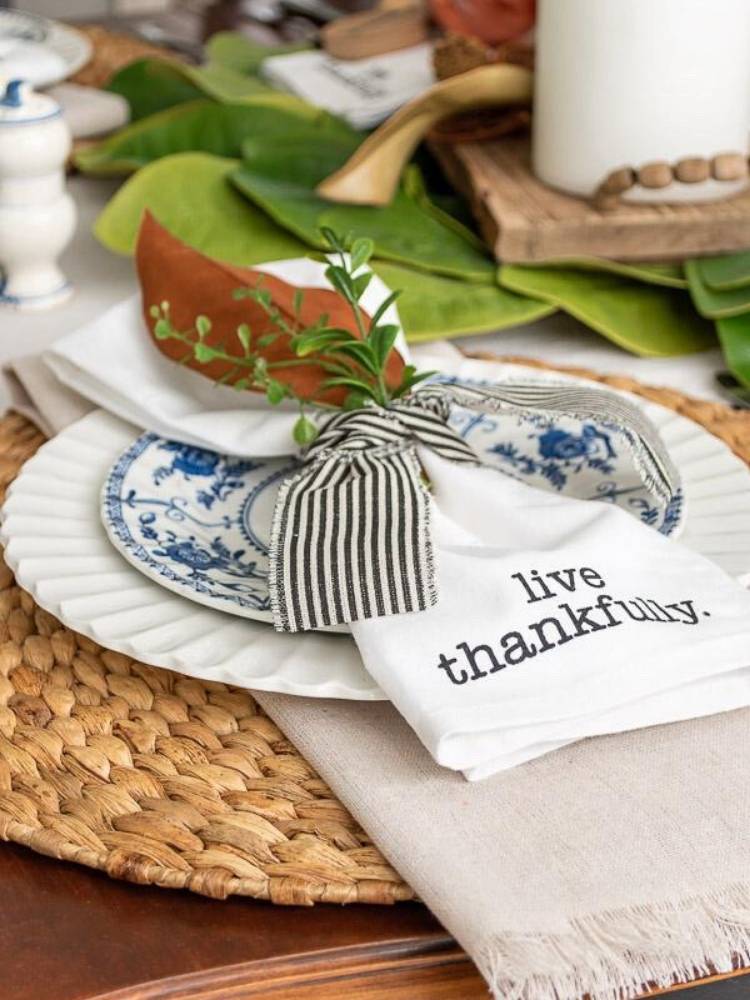 Wow your family and friends with a simple and beautiful DIY artichoke and magnolia centerpiece for your Thanksgiving table.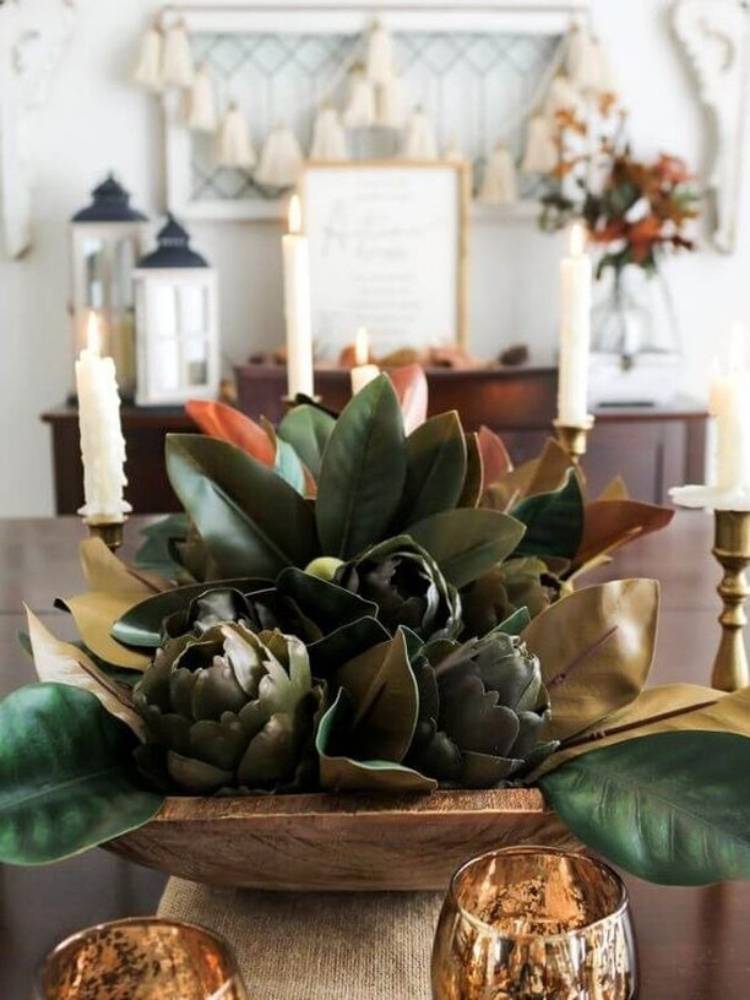 Create a simple rustic centerpiece for your Thanksgiving table this year. Pretty neutral style can be used for the entire autumn season.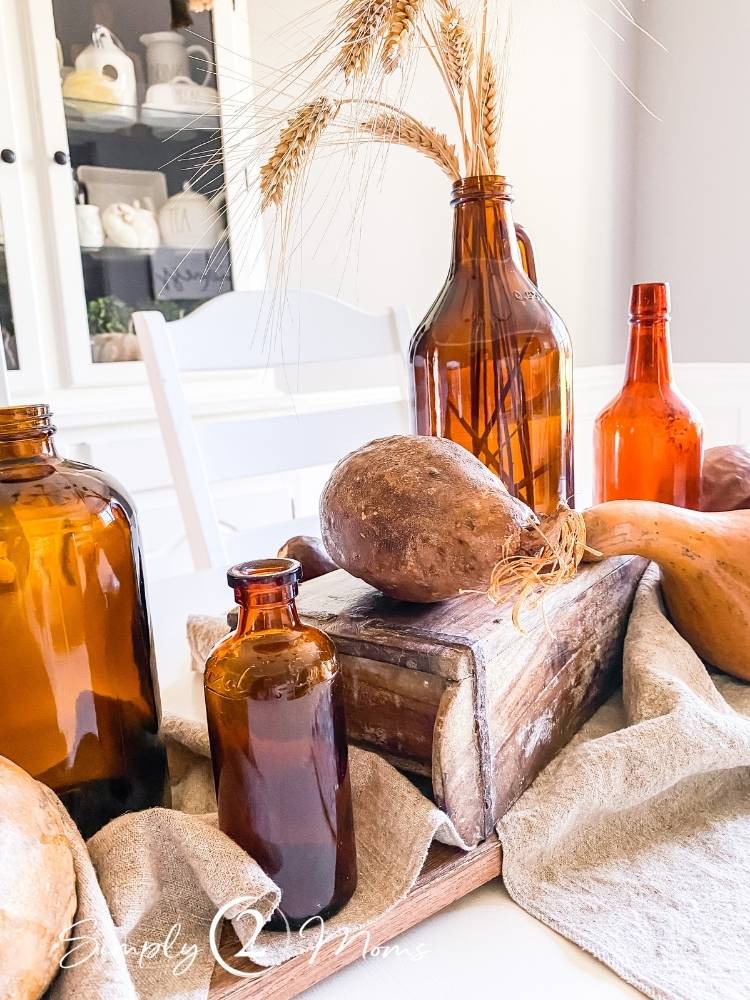 Looking for ways to organize yourself to host Thanksgiving? Here are 9 simple tips to hosting the best Thanksgiving dinner ever. Not hosting this year? Check out my Thanksgiving hostess gift ideas at the end of this post.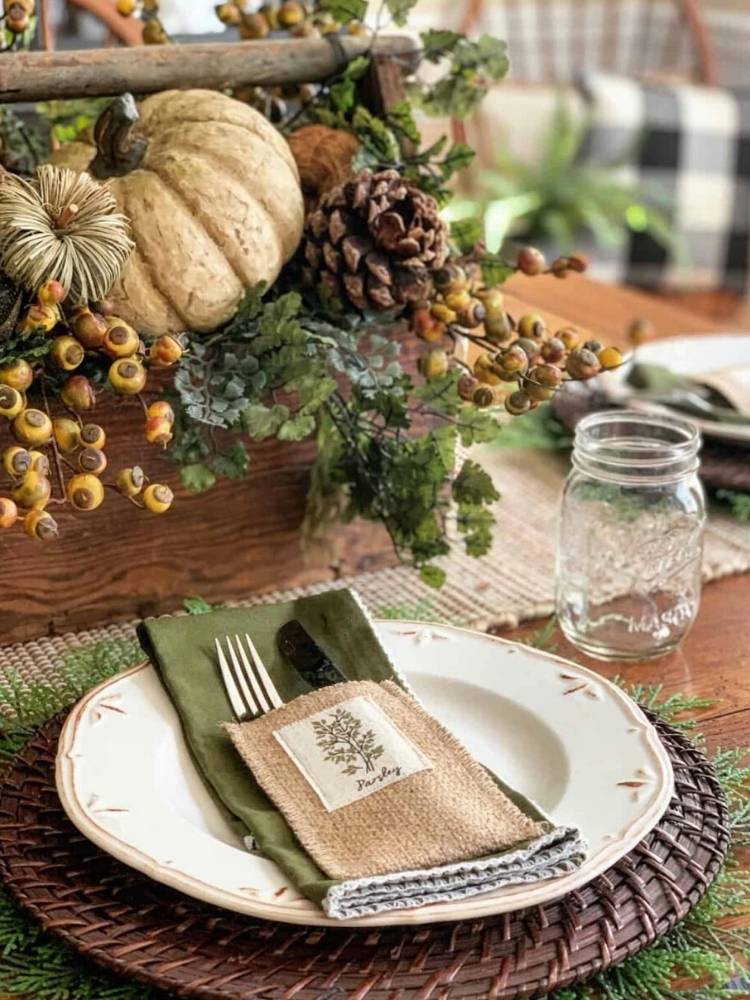 Are you looking for simple Thanksgiving or autumn decorating ideas? Let me share a few tips and trips to help get you started!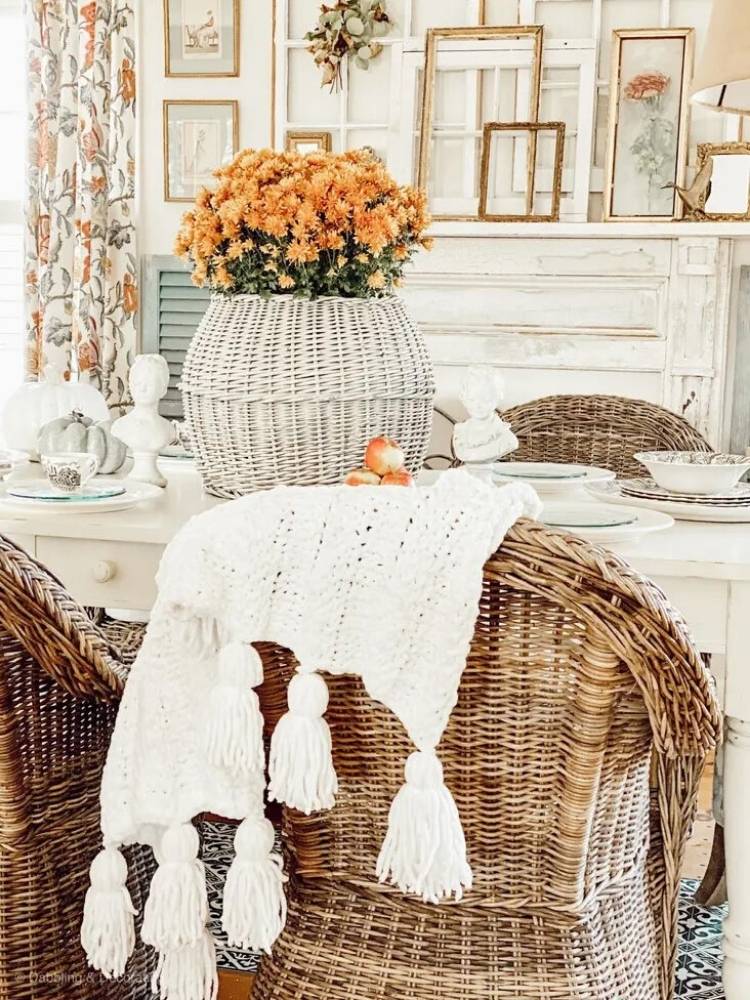 Thanksgiving is right around the corner, and that means it's time to start planning your feast! If you're not sure how to create the perfect table for your Thanksgiving celebration, don't worry. We're here to help. In this blog post, we'll give you some tips on how to decorate your table for Thanksgiving. So read on and learn how to create a festive table for your holiday celebration!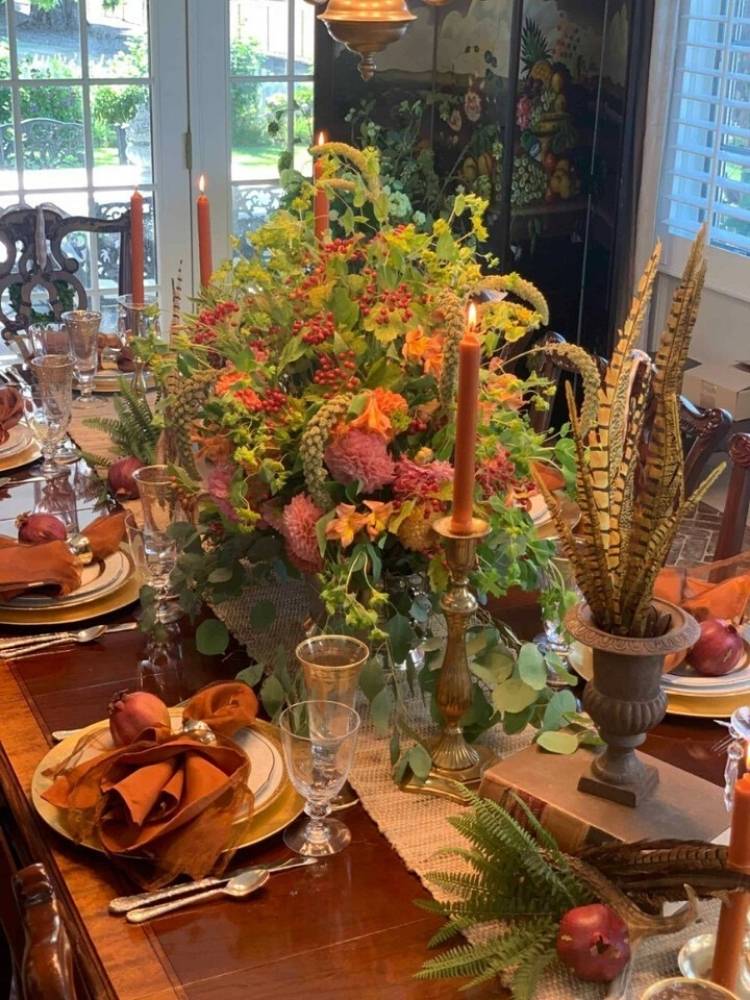 Thanksgiving is a time to give thanks and celebrate with friends and family. One of my favorite traditions is decorating my Thanksgiving table with my homemade cornucopia. I make it out of chicken wire and rope, and then fill it with pumpkins, gourds, feathers, and flowers. It's a beautiful and festive decoration that always gets me in the Thanksgiving spirit.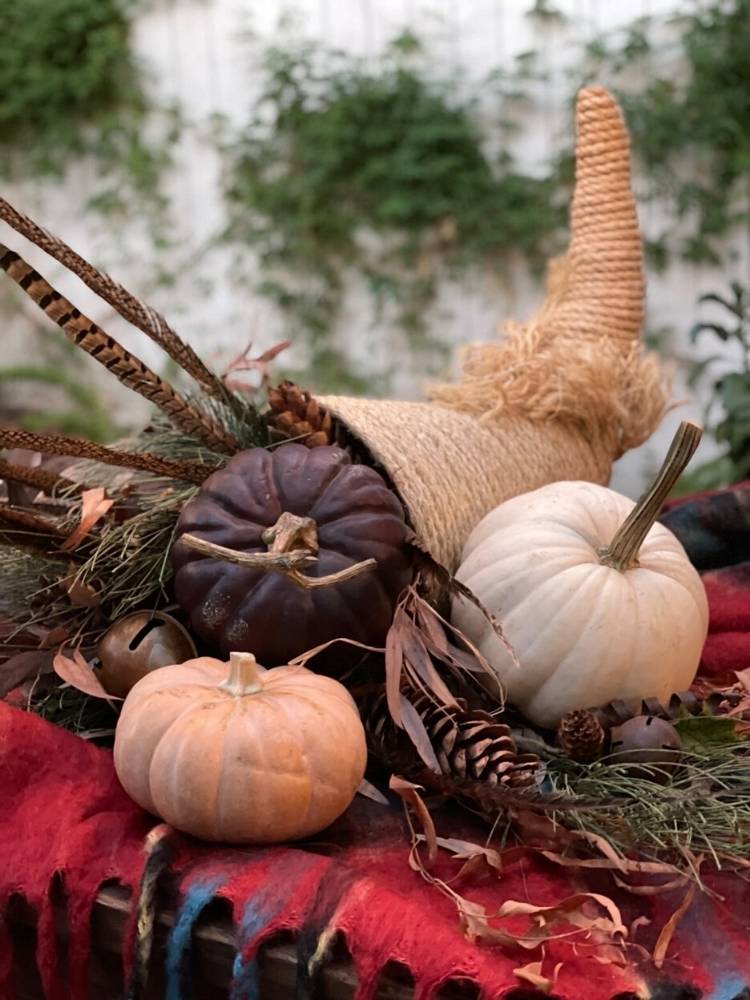 This post is full of ideas on your Thanksgiving table-from space planning, table design, setup, place settings and unique centerpieces.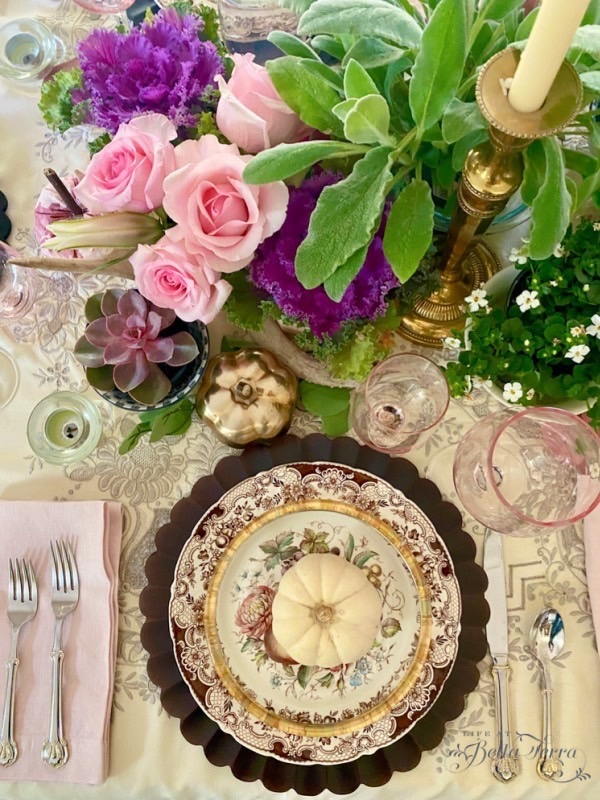 Do you love the look of dried wheat? Me too! I love the natural color…I think it's so pretty. I was trying to think of an interesting way to use it in my Fall decorating and came up with this dried wheat centerpiece. This is the perfect idea for your traditional Thanksgiving table. Let me show you how I made it!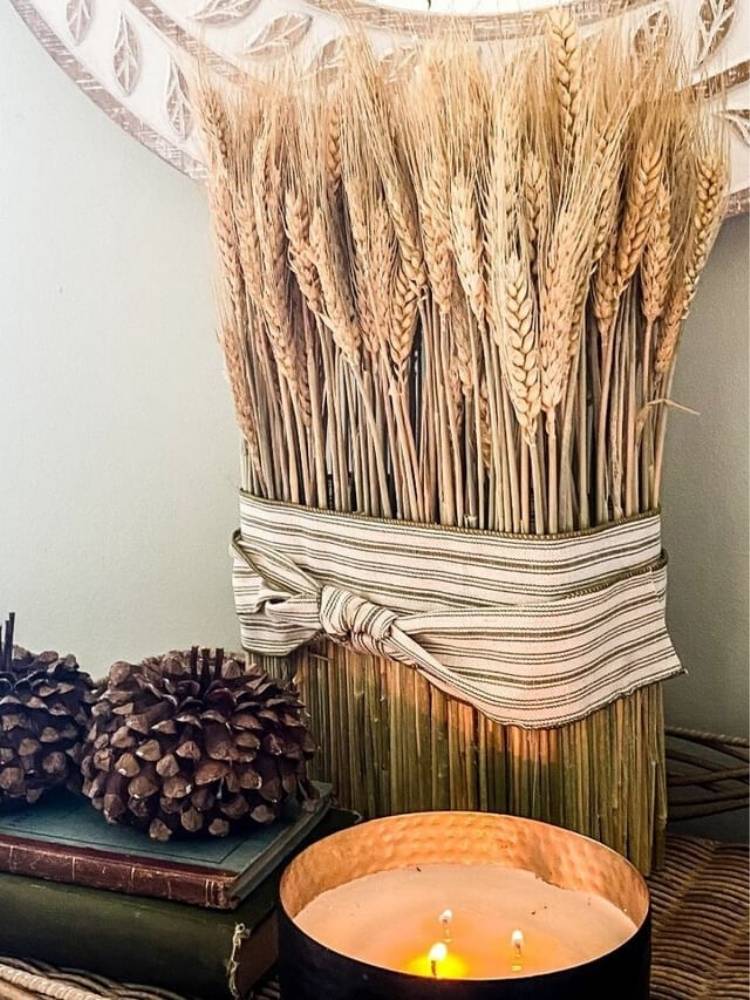 Create a warm and inviting thanksgiving or Friendsgiving table by making a DIY table runner, pillows and a beautiful footed bowl centerpiece filled with textured, fabric-covered pumpkins and leaves.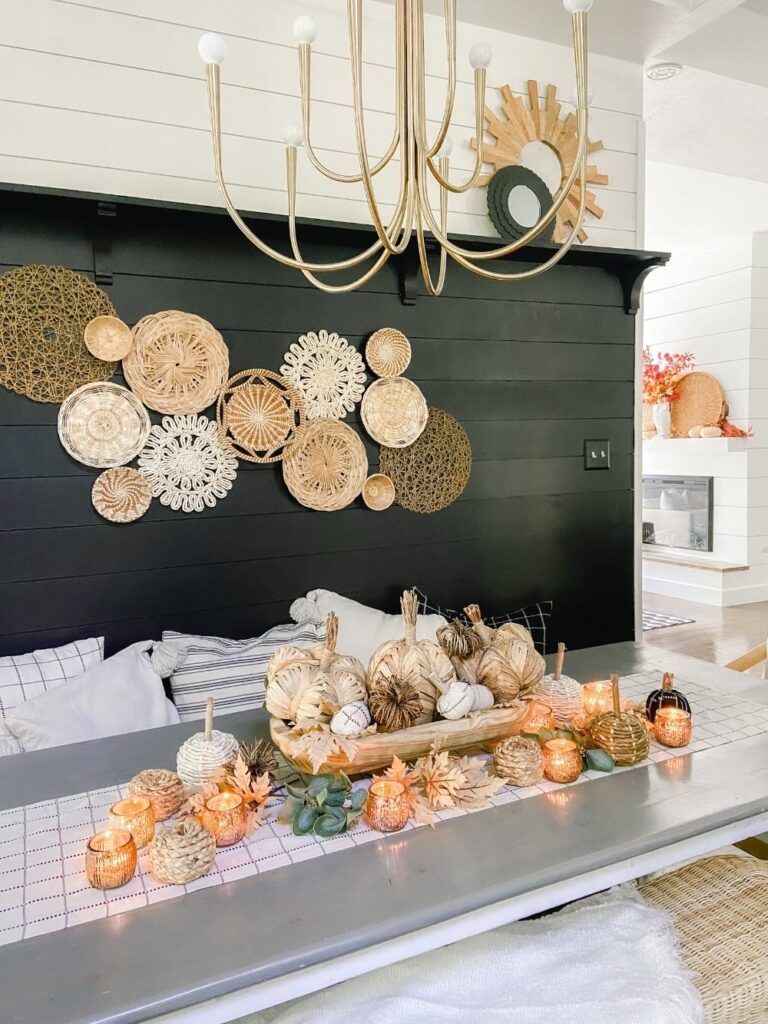 Are you hosting Thanksgiving this year? Enjoy some tips for hosting a large gathering with budget-friendly Thanksgiving table elements. At the same time, learn what pieces you can pull together from around your home, and how to best layer them. Then, you can easily create a thoughtful and beautiful tablescape this Thanksgiving.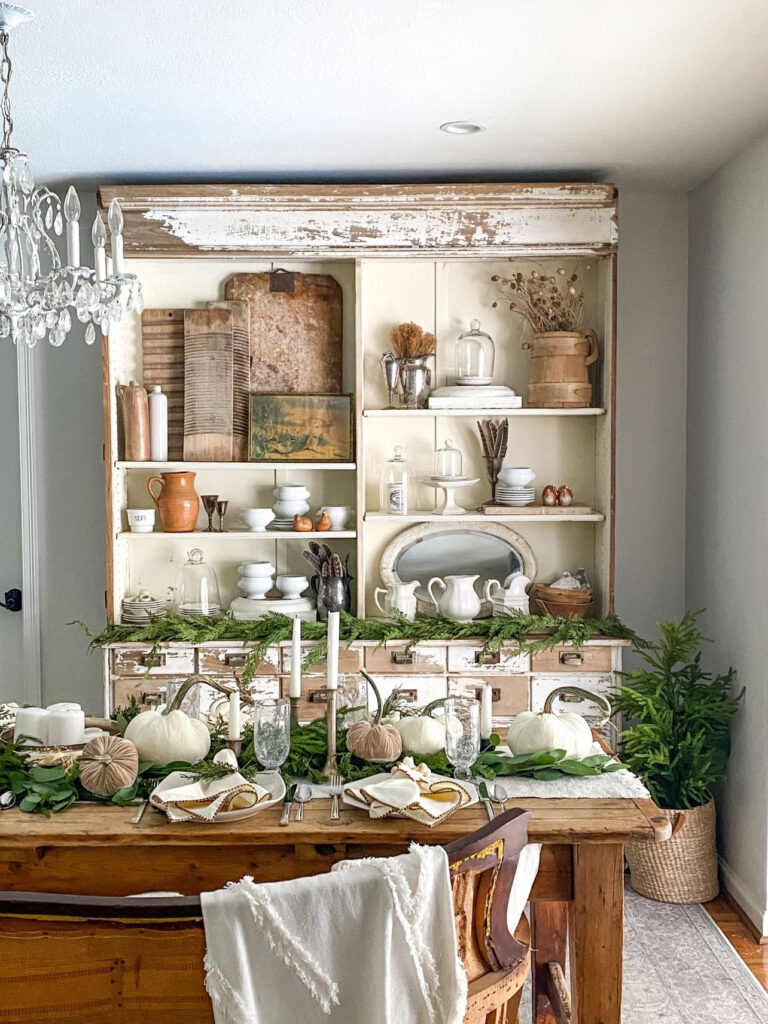 Looking for some simple ideas for your Friendsgiving table? Why not add a little blue and white with your pumpkins? Tons of simple ideas to make your holiday celebrations a little easier.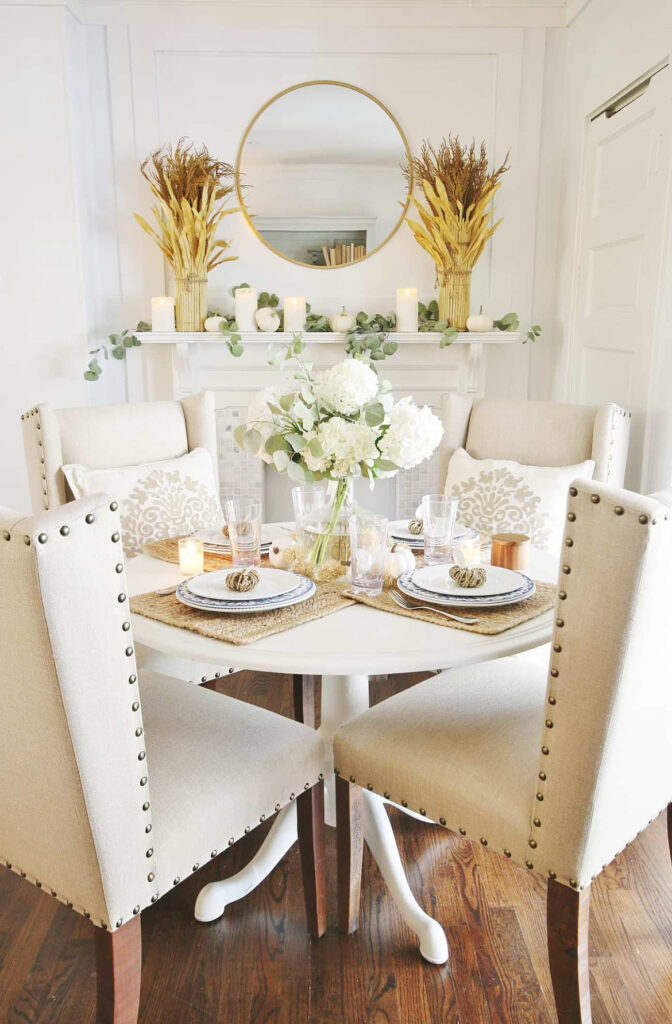 I hope you've found some amazing ideas to kickstart your own planning for the Thanksgiving holiday!
Favorite Finds


Instagram ~ Facebook ~ Pinterest ~ Twitter ~ YouTube ~ Tik Tok ~ Liketoknow.it
FOLLOW ALONG