There are so many ways to use antique wood totes making them fun to collect.
I love coming together each month with my friends Ann, Rachel and Robyn each month to share what we've been finding while out Thrifting With the Gals. We share our finds, upcyles and collections on our Instagram stories throughout the month and then once a month in a blog hop together.
Each month we also welcome a guest host to join us. This month it's my friend Kelly of The Tattered Pew. If she sounds familiar, it's because she's my cohost each week for Welcome Home Saturday. I'm excited for what she's sharing today!
(Affiliate links are used for your convenience. Read my full disclosure here.)
MEET THE GALS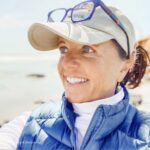 Ann @ Dabbling & Decorating | Pinterest | Instagram | Facebook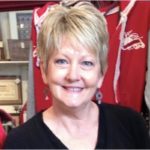 Rachel @ The Ponds Farmhouse | Pinterest | Instagram | Facebook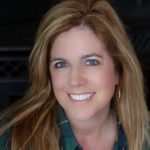 Kristin @ White Arrows Home | Pinterest | Instagram | Facebook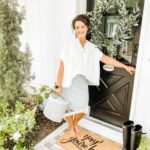 Robyn @ Robyn's French Nest | Pinterest | Instagram | Facebook
And our Guest Host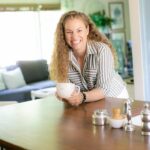 Kelly @ The Tattered Pew | Pinterest | Instagram | Facebook
If you are coming over from Robyn's French Nest, welcome to my lakeside log cabin home in The Wisconsin Northwoods. I loved Robyn's sconces and am always inspired by her home and style!
This month I'm sharing how I use the antique totes from my collection.
Wooden totes are fun to collect because they come in so many sizes, shapes and styles. Usually they are priced affordably when you think about how much you can use them.
Though they were made for practical purposes like holding tools and nails, I still use them for those types of things, but many more as well.
They are fun to fill with:
Art Supplies
Gardening Tools
Flowers
Serving Utensils
Napkins
Coffee Station
Here are other ways I've been using them lately.
Antique Wooden Tote Centerpieces
Wooden totes make great holders for centerpieces in the middle of the table, on the counter or in a vignette.
Out on the porch I filled a long white tote with bright orange pumpkins.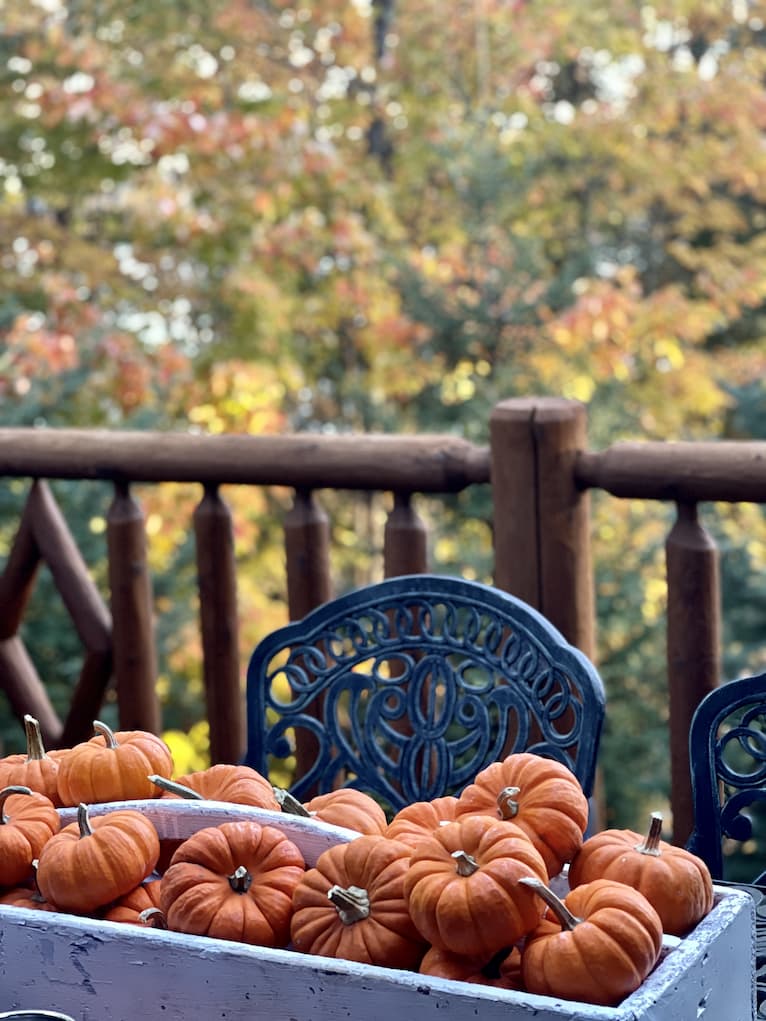 In the dining room I filled a big red tote with faux pumpkins and leaves.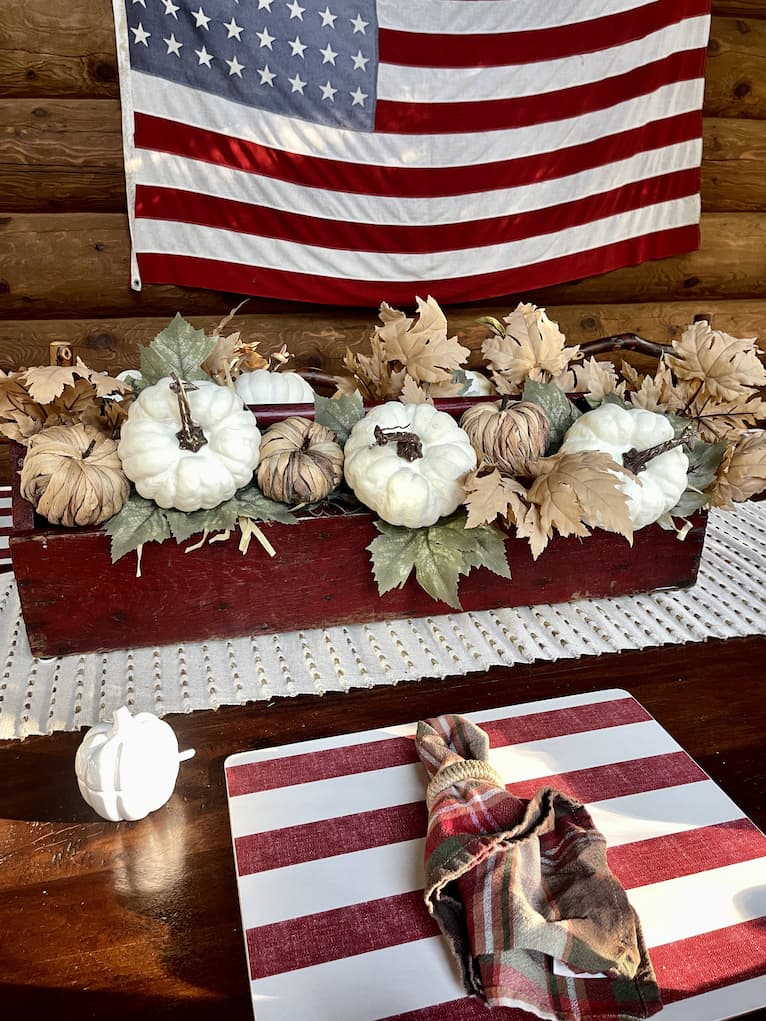 I filled an old gardeners tote with guards and pumpkins to keep in the kitchen. See more of my 3 Centerpieces in THIS POST.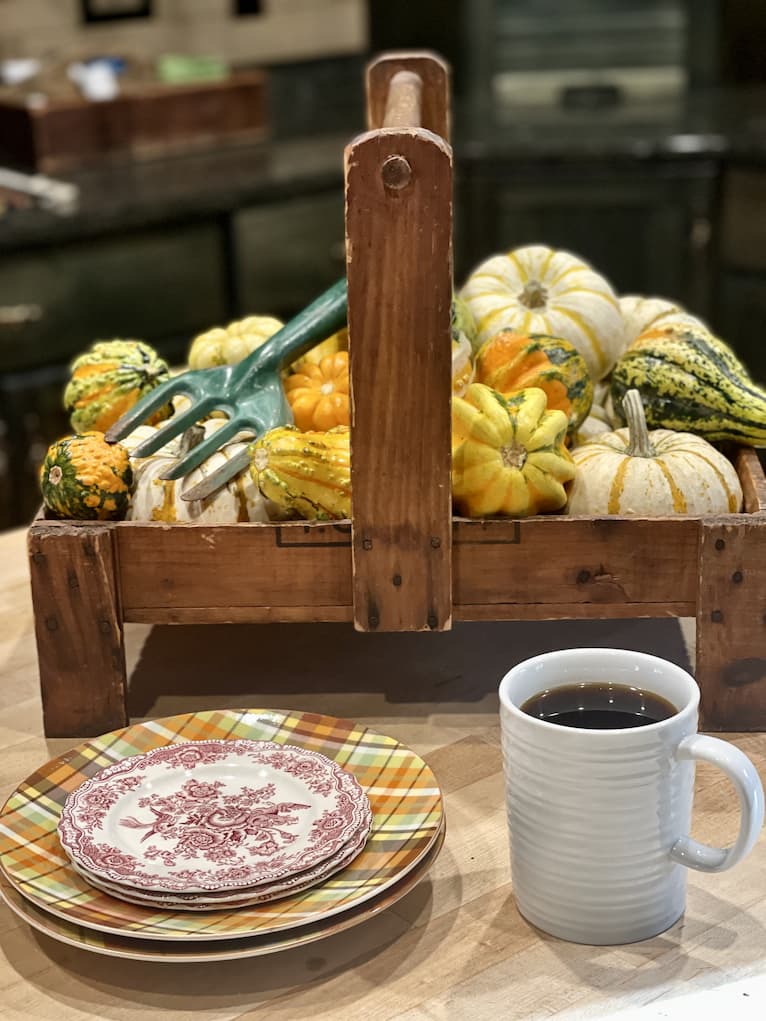 I shared fun ideas for using other antique containers in these posts:
Using Vintage Soda Crates
Filling Vintage Containers with Flowers
Totes to Hold Jewelry
I had been trying to come up with an idea to hold my bigger earrings and thought to use this sweet little wood tote.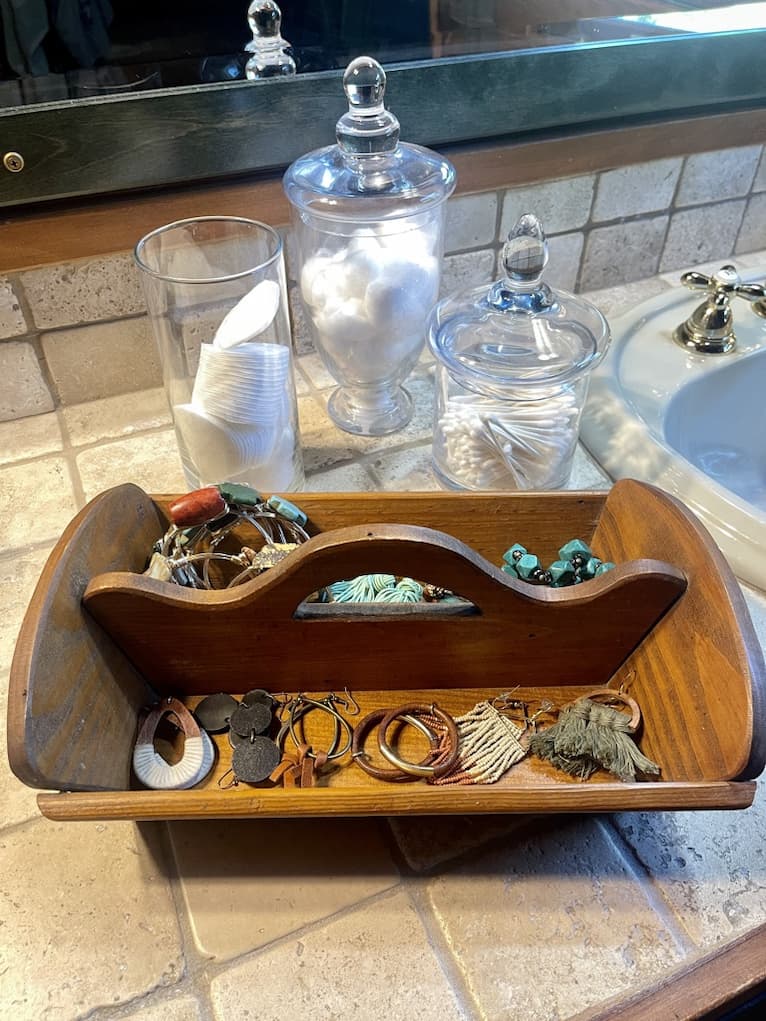 Totes to Hold Craft Supplies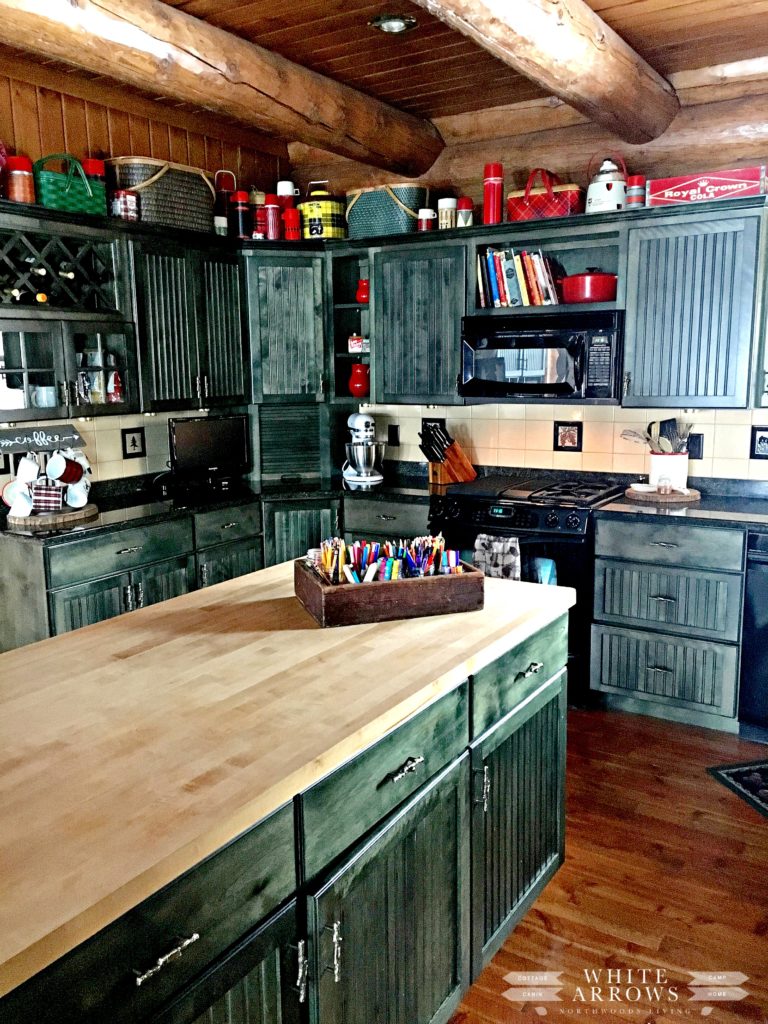 Want to get daily encouragement? SUBSCRIBE HERE so you don't miss any posts!
Totes make great holders for bathroom products like in the guest bathroom. They show that you put a little extra time and care into having things ready for visitors.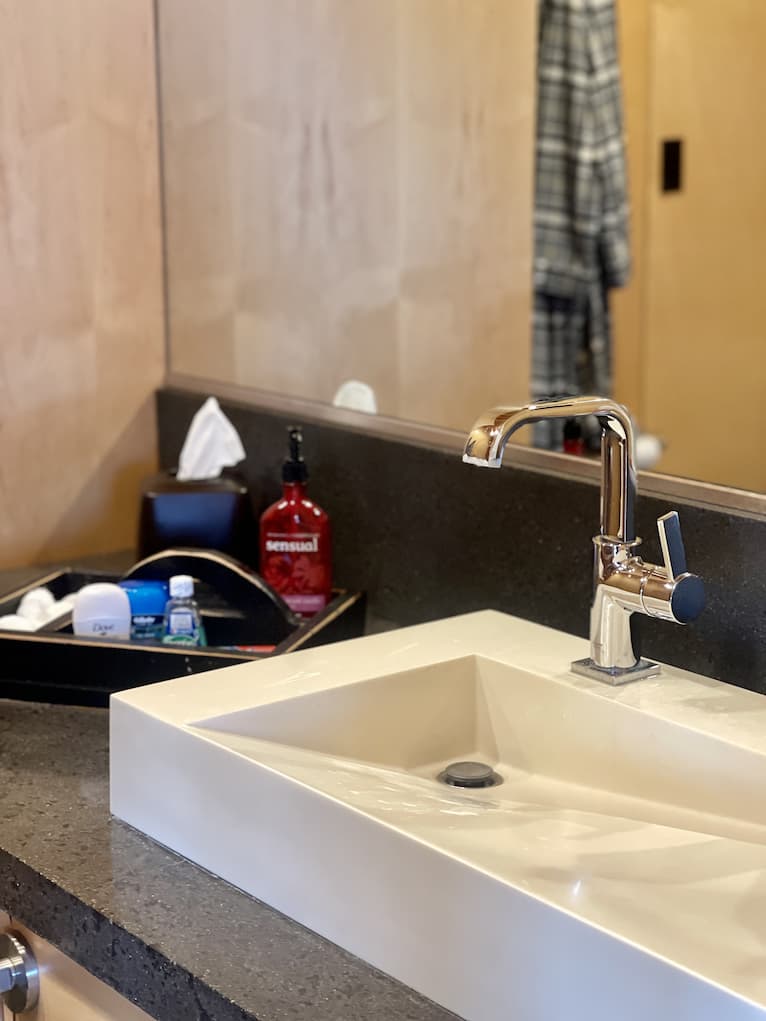 Guests often forget items of necessity and it's so much more comfortable for them to just have what they need on hand.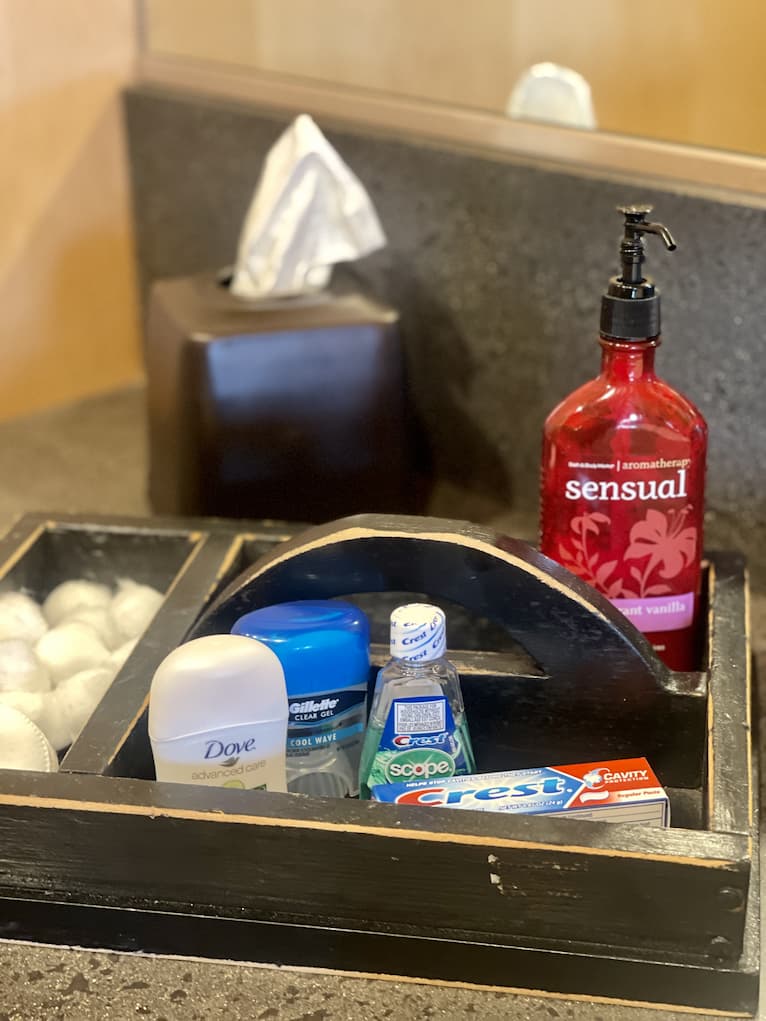 See past #thriftingwiththegals posts:
Antique Wood Tote Makes Great Holder
My kids and husband love to play ping pong. Down at Badger Hollow, our getaway in The Driftless Area of Wisconsin, we have a pool table that also converts to a ping pong table.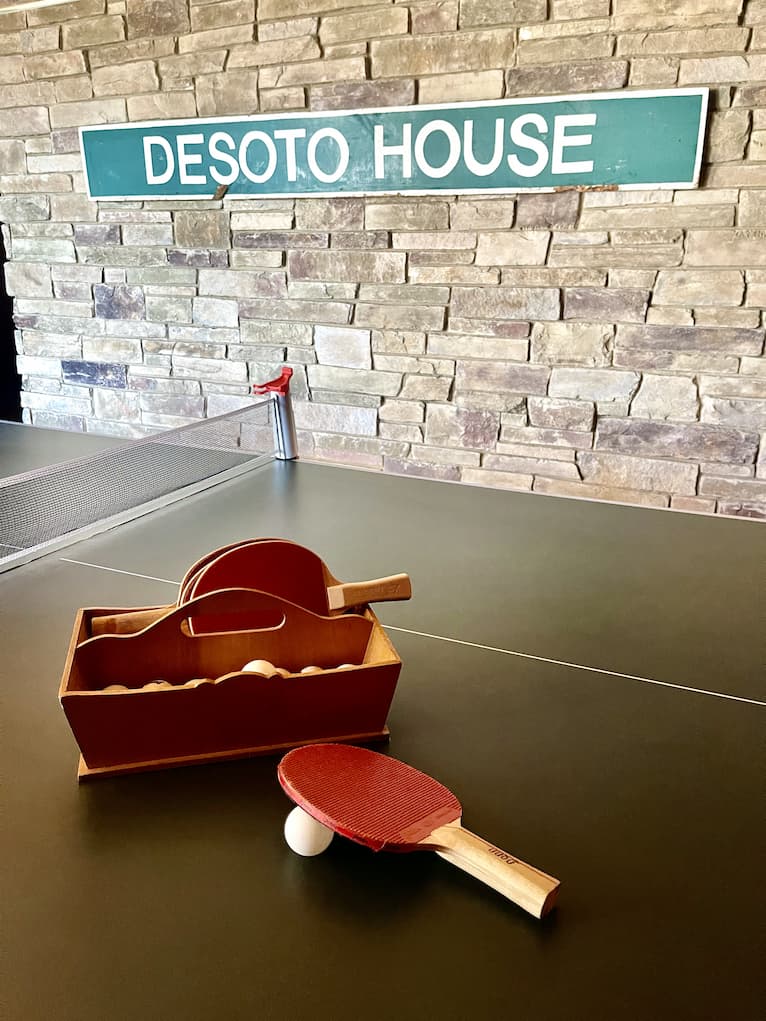 On the bar counter behind the table I keep an antique wood tote that holds the ping pong balls and paddles where they are easy to grab and also looks beautiful.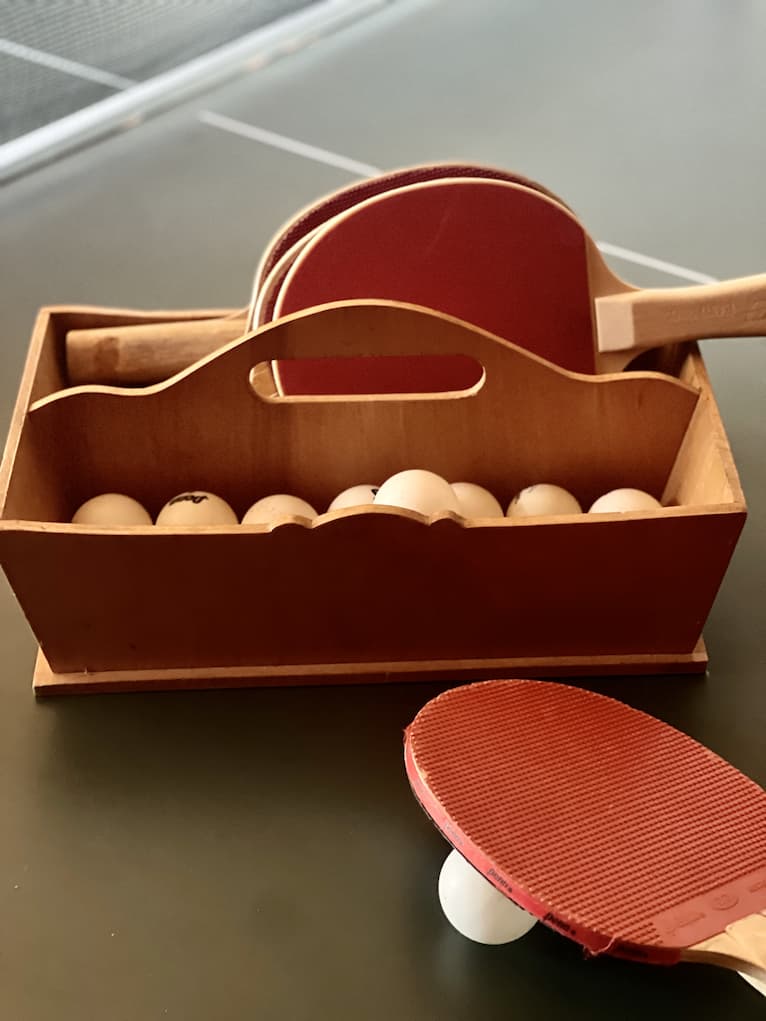 Shop Totes


Next, you are headed to my friend Rachel's farmhouse in North Carolina. She writes the blog The Ponds Farmhouse and I loved reading her post about Christmas at The French Farmer's Wife.
Take the Tour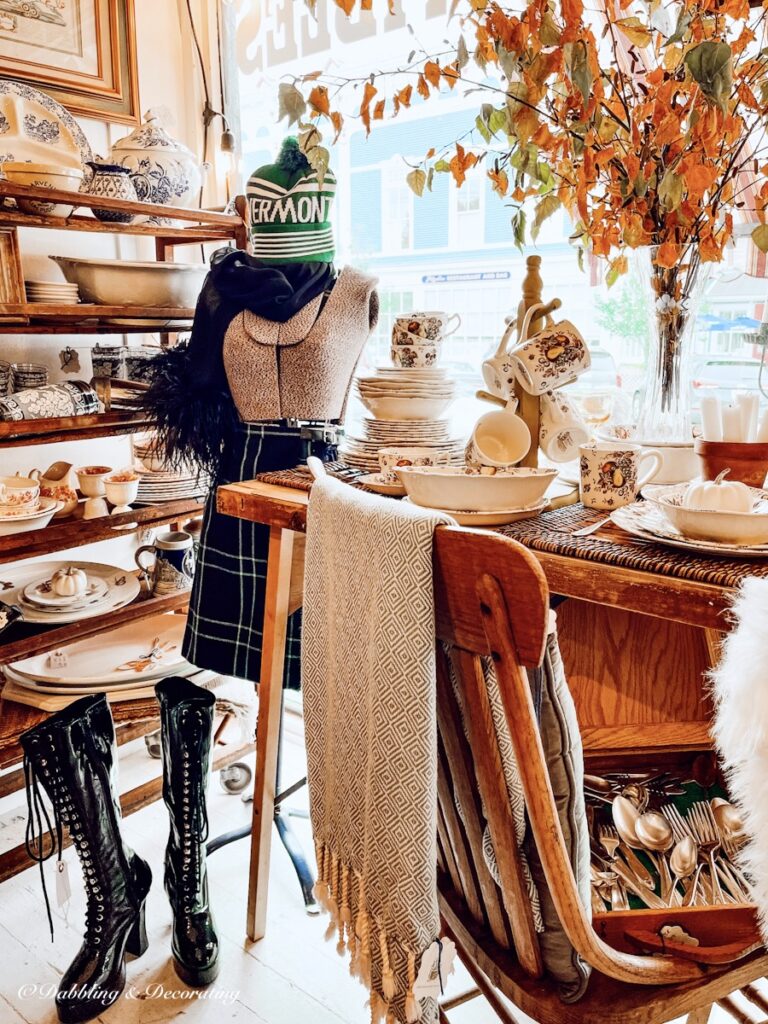 Dabbling & Decorating | Robyn's French Nest | White Arrows Home | The Ponds Farmhouse | The Tattered Pew
It will be fun to find more totes to use as I head out on more thrifting adventures. It will be fun to have you follow along for all the fun!
FOLLOW ALONG
Instagram ~ Facebook ~ Pinterest ~ Twitter ~ YouTube ~ Tik Tok ~ Liketoknow.it