Adding a Touch of Spring With Easy Floral Arrangements is a Quick and Simple Way to Bring Bright Cheer Indoors For the Season.
Adding a Touch of Spring With Easy Floral Arrangements is a Quick and Simple Way to Bring Bright Cheer Indoors For the Season. I'm excited to share some inspiration from my own Spring flower arrangements as part of the Celebrate the Holiday Blog Hop.
(Affiliate links are used for your convenience. Read my full disclosure here.)
Ten bloggers have come together this month to share some Spring and Easter ideas. Carol of Bluesky at Home is our fearless leader who chooses a monthly seasonal theme and keeps.
Last month I shared St. Patrick's Day ideas in THIS POST.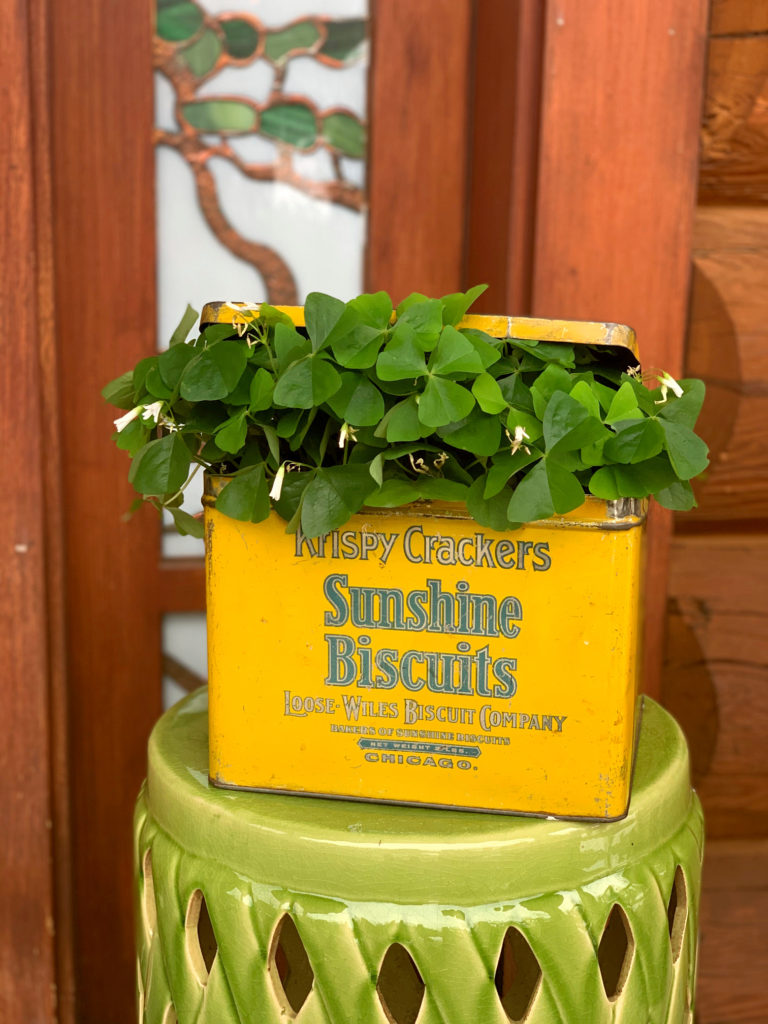 I appreciate Carol for organizing this monthly hop that inspires me to be more creative, try new decor ideas and get inspiration from the other bloggers participating! I hope it will do the same for you!
You'll find links to the other bloggers at the bottom of this post.

If you are coming over from Saved From Salvage, welcome to White Arrows Home. I live in a lakeside log cabin in The Northwoods of Wisconsin. The Northwoods is an area far North in the state about three hours North of Madison.
We are an area dense in forests and full of lakes, it makes us a tourist destination year round. We get close to 100 inches of snow a year. Our lakes freeze solid enough to drive a truck on them.
Writing a post about Spring is always interesting because our Spring looks so different than many around the country. It won't come for us until May and even in May we can still get a snowfall. It's a short season with the ice leaving the lake sometimes in early May and by Memorial Day we have docks and boats in.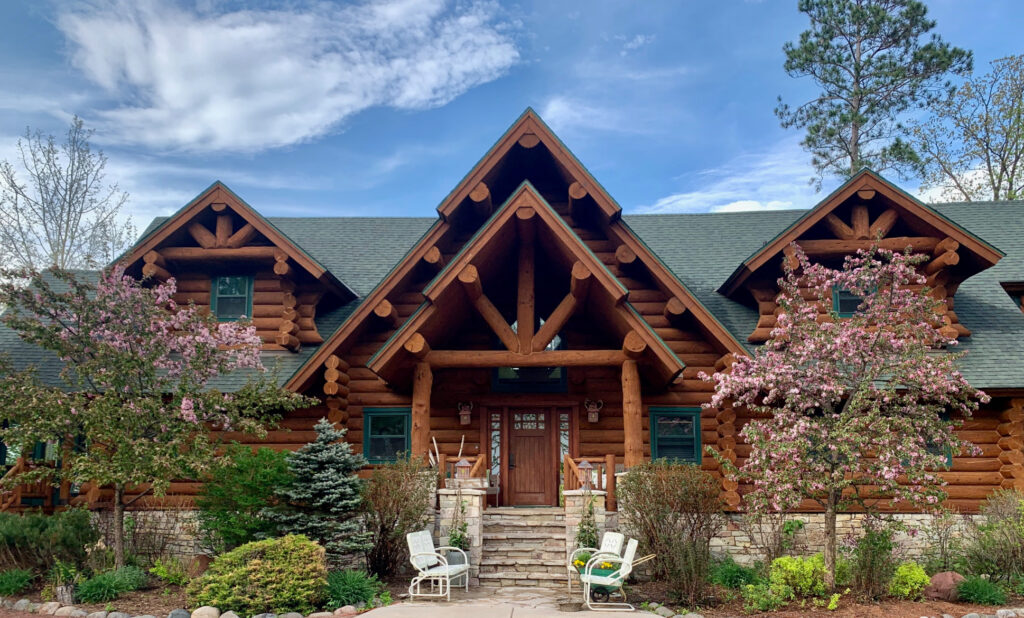 Even though it's a wait for Spring to appear outdoors and flowers to sprout up, I start bringing them indoors this time of year.
It's such a quick and easy way to add pops of color.
Whether fresh or faux, they are such a refreshing addition and take only minutes to style.
Here I simply added single stems of daffodils to a few of my vases from my green glass collection.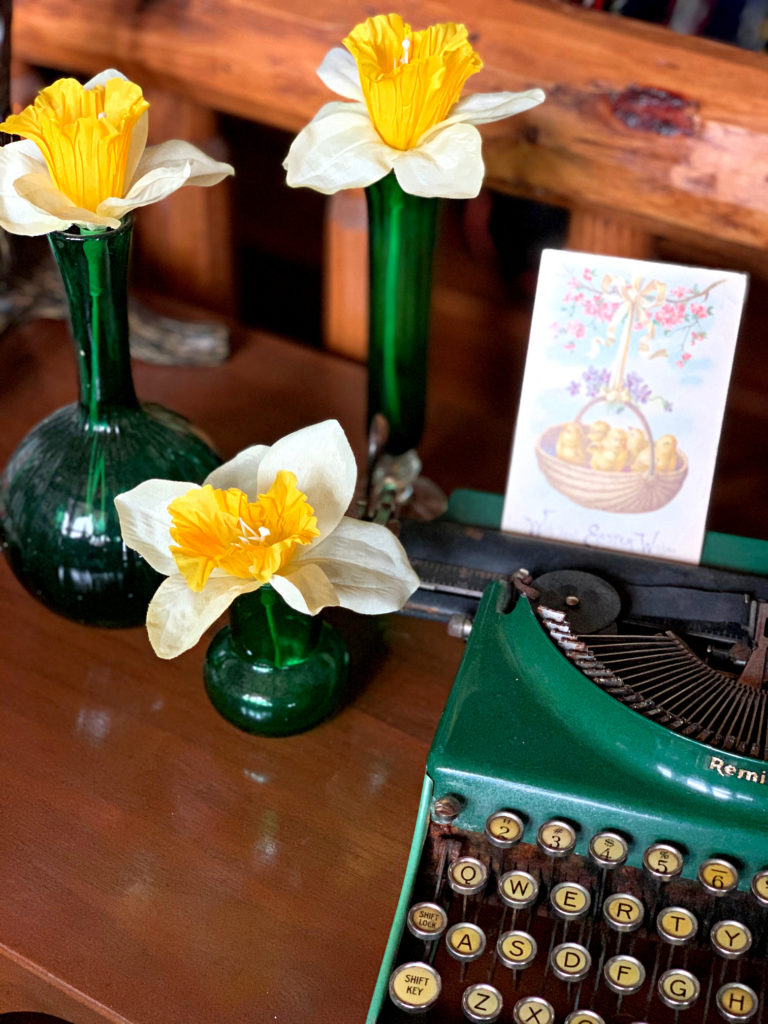 Grabbing a bouquet while I'm at the grocery store is a quick and affordable treat for me. I simply added this yellow and white bunch to a a vase from my milk glass collection.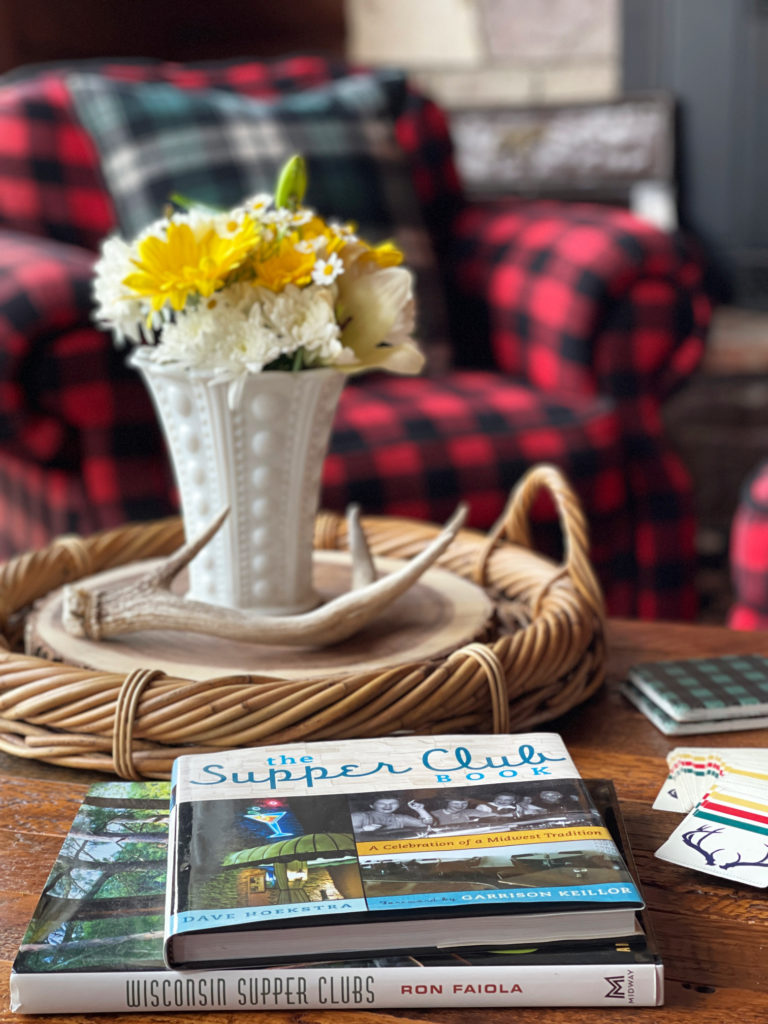 It's so exciting when we start seeing tulips in the store or popping up from the gardens.
I learned a tip from my friend Ann of Dabbling and Decorating. That a penny can keep tulips from drooping. Check out her post HERE.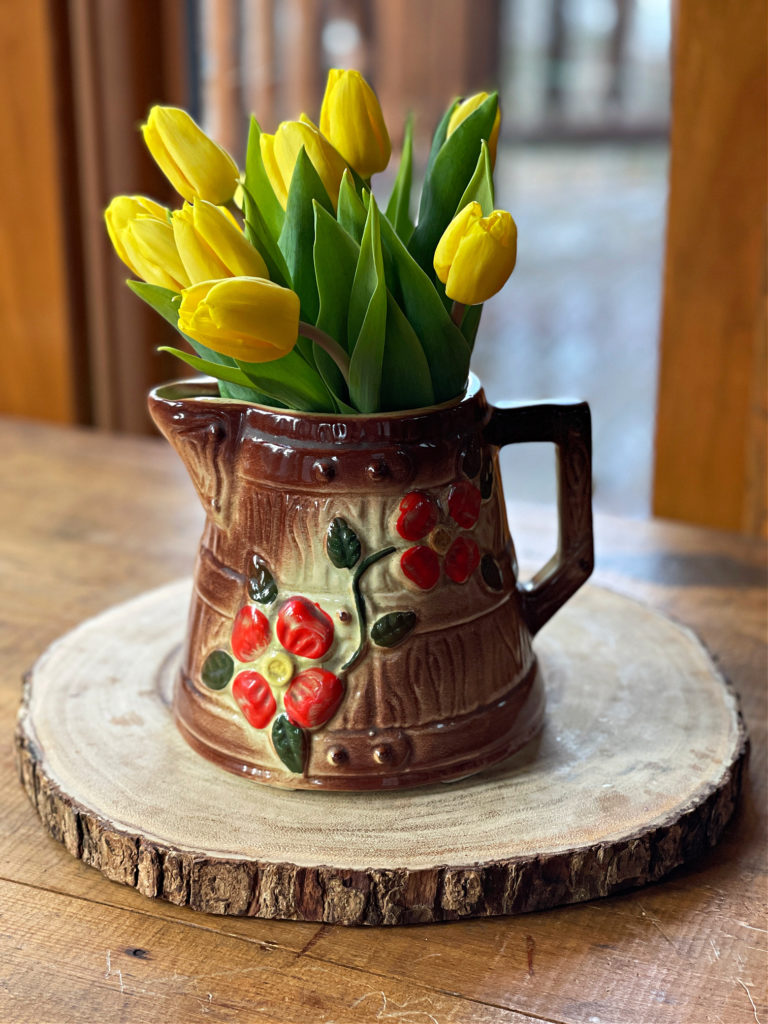 One of the things you may be noticing are the variety of items I use as vases. Collecting vintage and antique pieces that catch my eye or build a collection is one of my hobbies. Many times they are already intended as a vase, but often they aren't, but they sure make great ones like this crate below.
If I use an item that's not really a vase with real florals, I add mason jars inside to hold the water and keep the piece safe.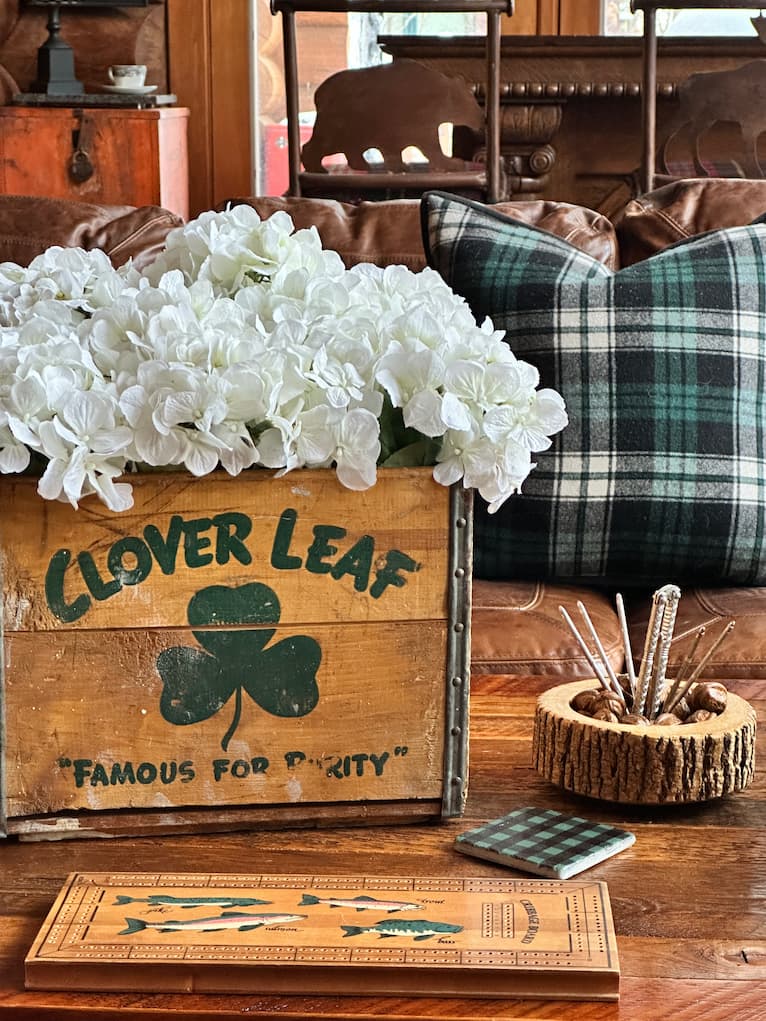 Want to get daily encouragement? SUBSCRIBE HERE so you don't miss any posts!
In my basement storage room I keep all my faux stems, florals and greens where it makes it easy to "shop" my home and reuse things from year to year.
Sometimes it's the container that inspires me like wanting to use this green and yellow jug for Spring and then deciding what flowers would look best in it. Sometimes it's the flowers that come first, like wanting to find the perfect way to display these yellow roses.

McCoy pottery is a fun item to keep my eyes out for. I love it in all the colors available. This blue one is so sweet with white blossoms. It styles well on the coffee table with some stone birds, some favorite books and a dough bowl full of birch branches.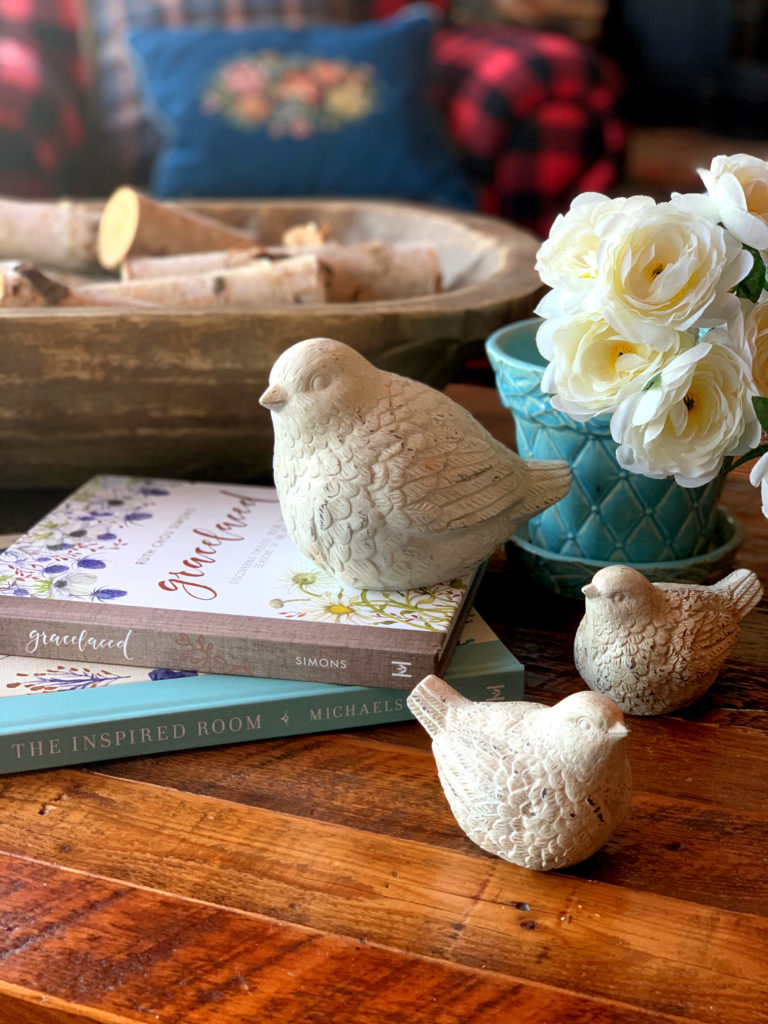 One of the happiest flowers of all may be Gerber Daisies. It's so fast and easy to add a few pots to a vintage metal tool tote. I don't even pot them inside, just set them straight from the store inside.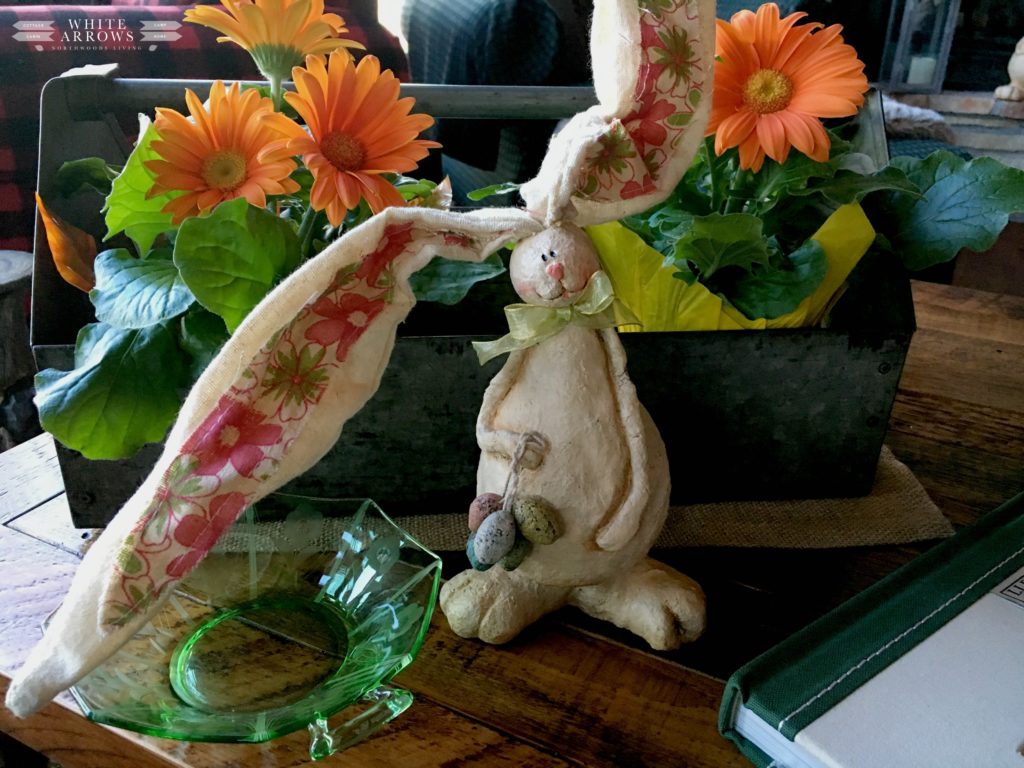 Thanks so much for visiting and Happy Spring!
If you've started this hop on my page, you'll want to circle back to Bluesky at Home and then follow along to see all the posts. Carol is sharing 9 tips for your Spring Kitchen and her ideas are fabulous.
Fun Spring Finds


Take the Tour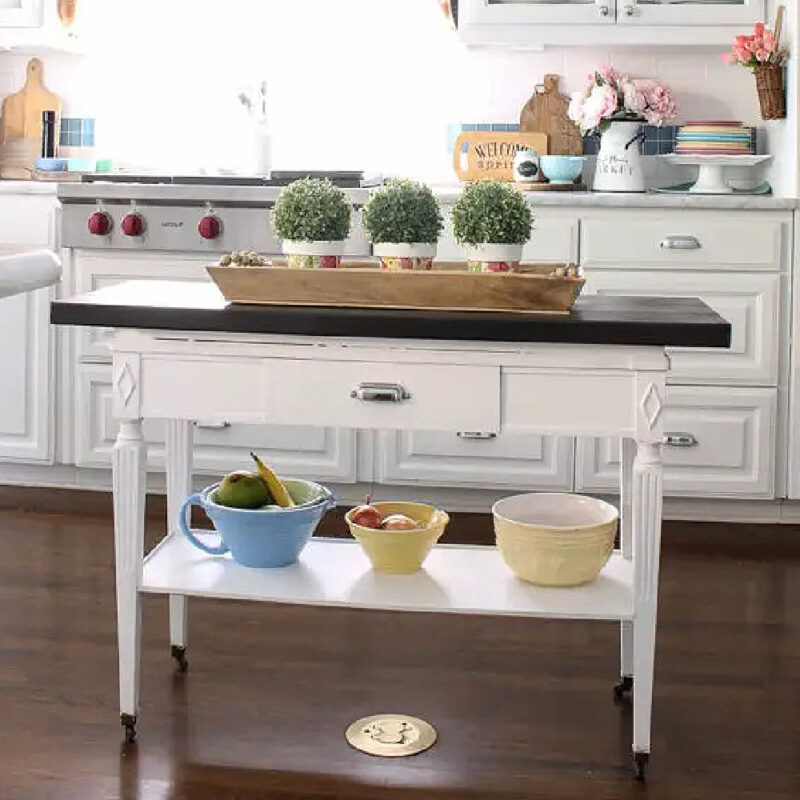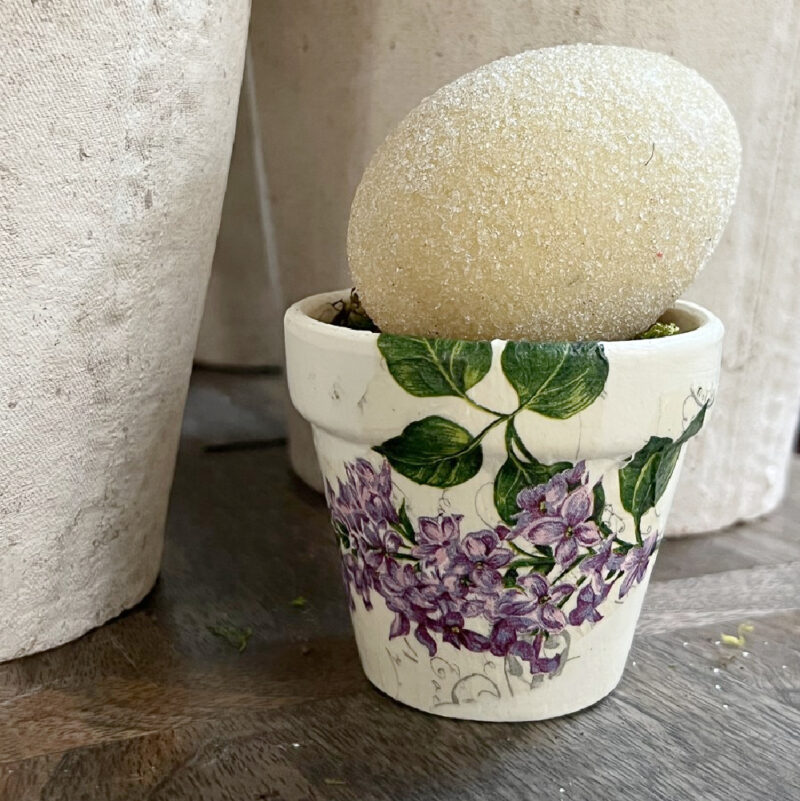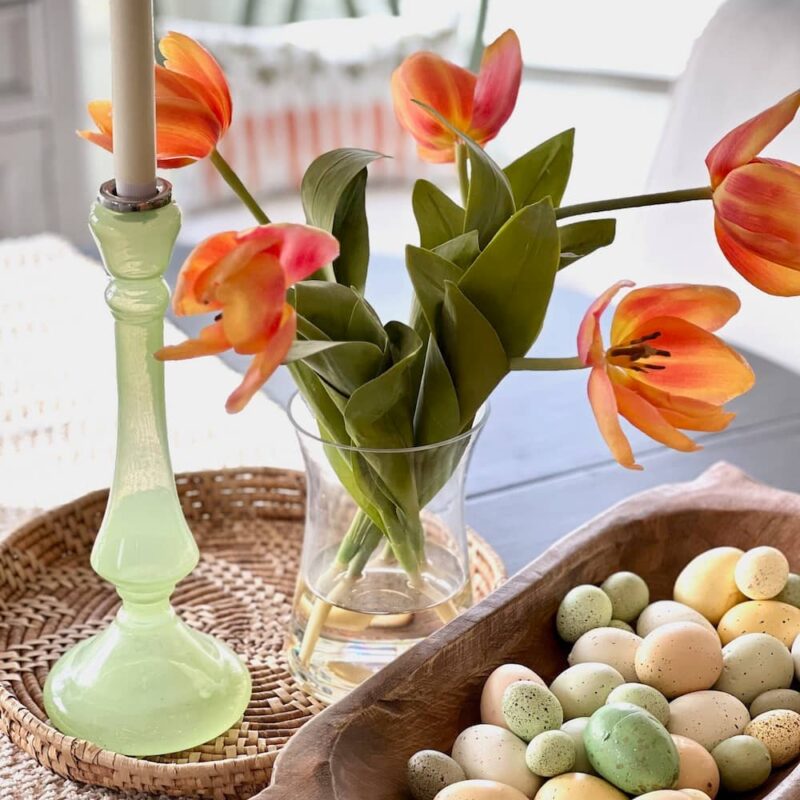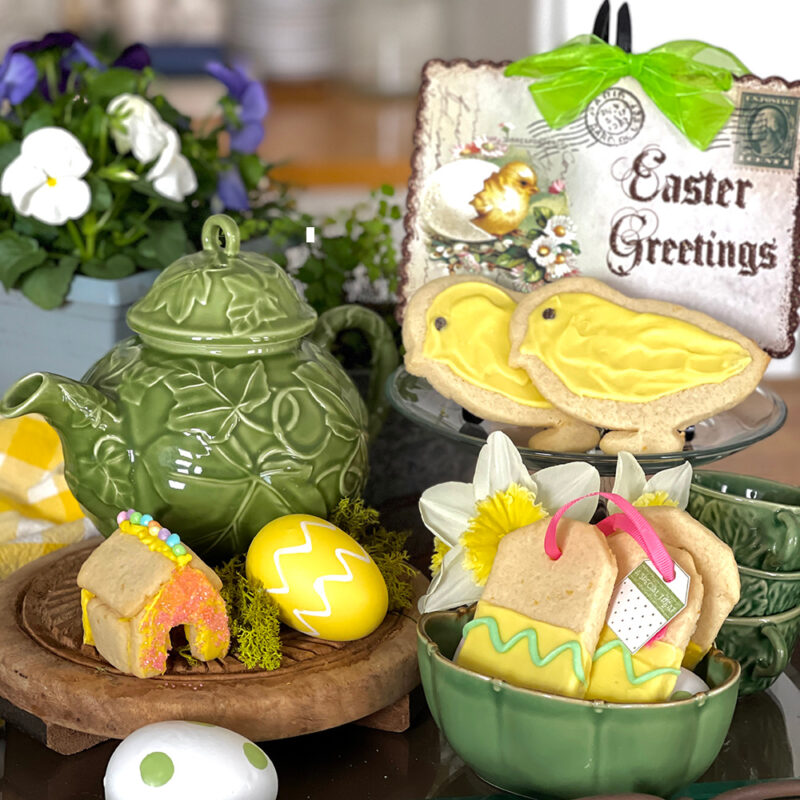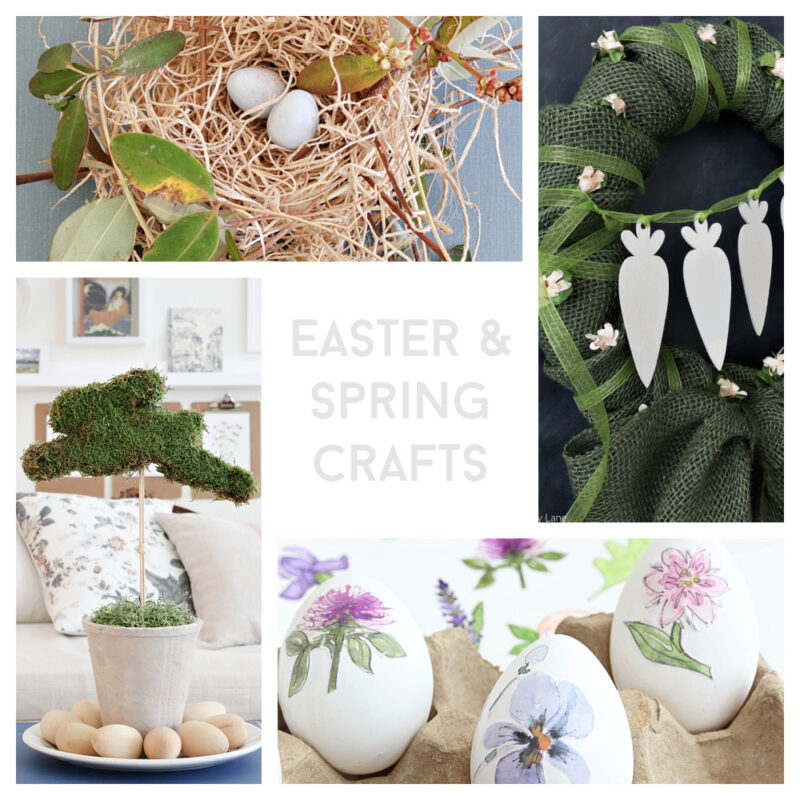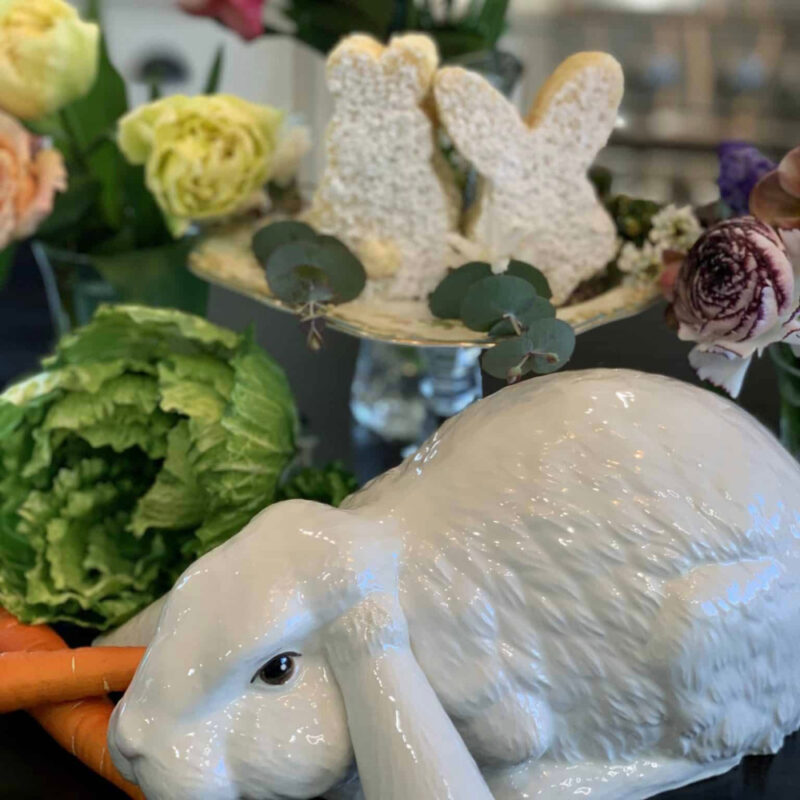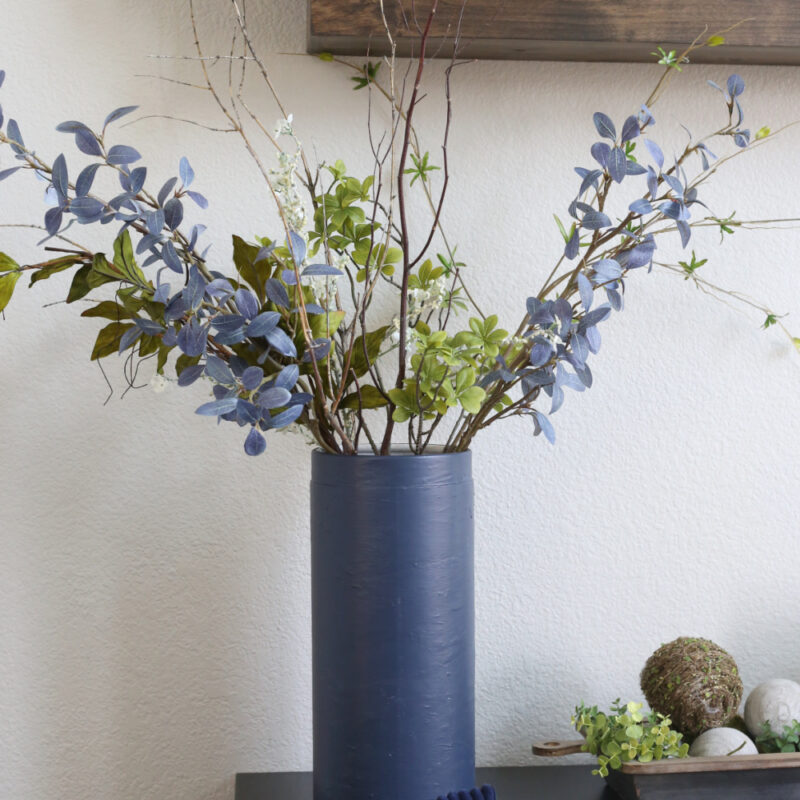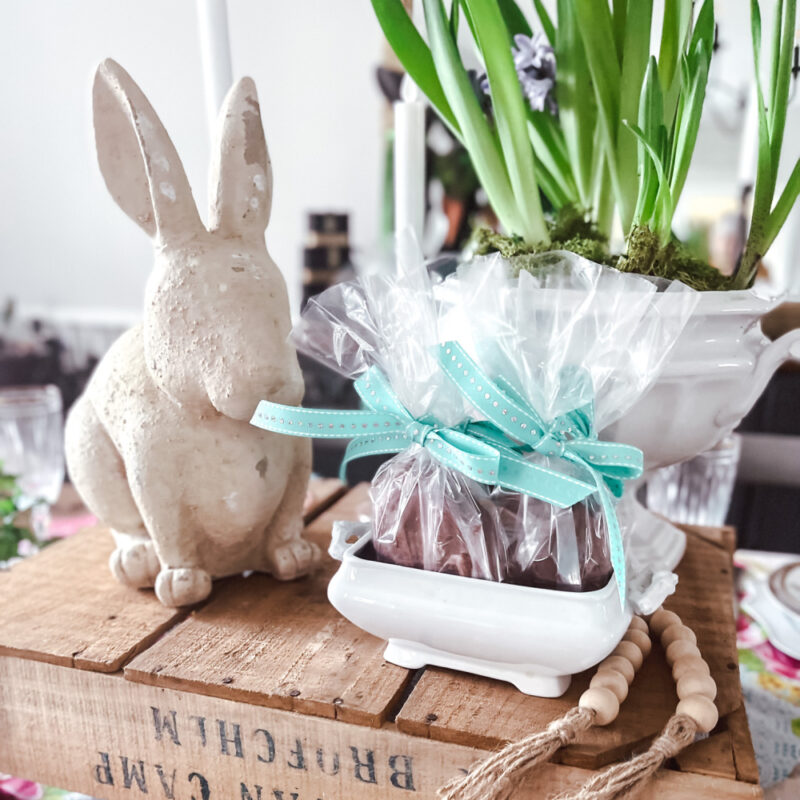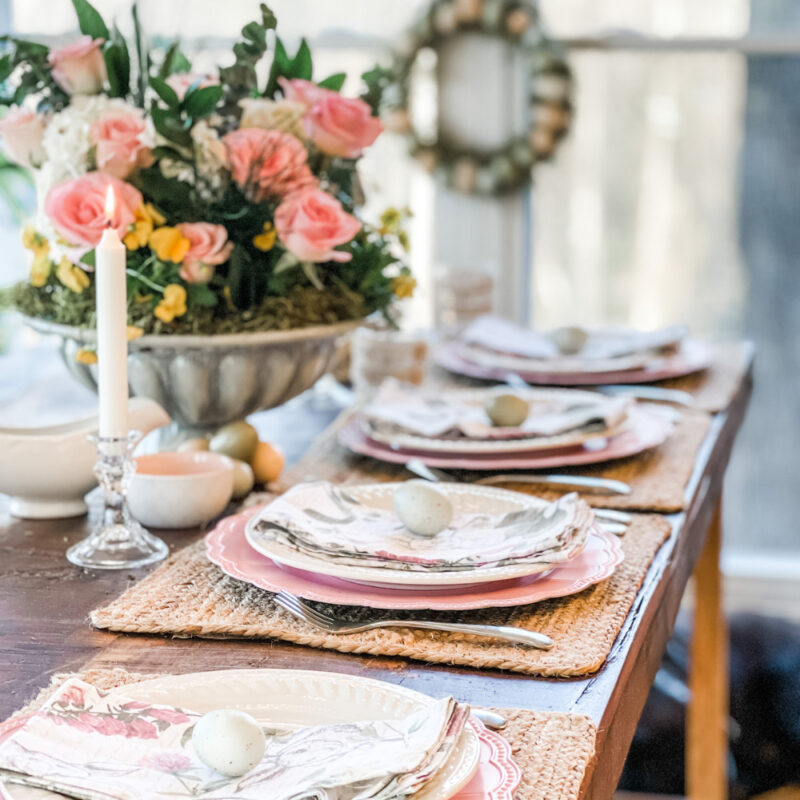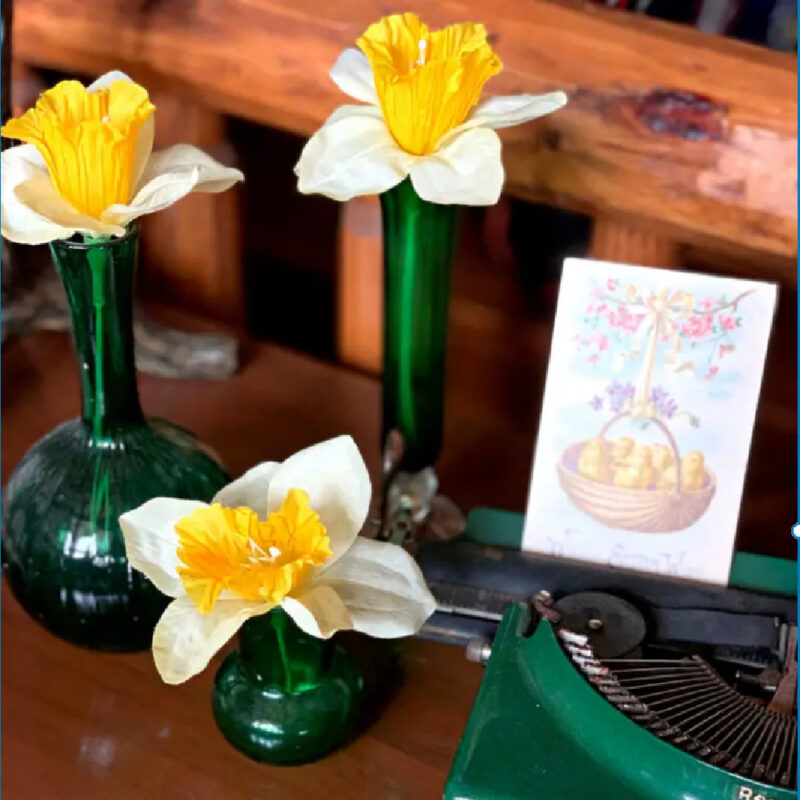 FOLLOW ALONG
Instagram ~ Facebook ~ Pinterest ~ Twitter ~ YouTube ~ Tik Tok ~ Liketoknow.it