Decorating with sheep for Easter brings my favorite symbol of the season to the spotlight right where it should be as we rejoice in our salvation by the blood of The Lamb.
(Affiliate links are used for your convenience. Read my full disclosure here.)
A big thank you to Kelly of The Tattered Pew for organizing another seasonal Blogger's Best Home Tour. I'm honored to be a part of it! There are thirty bloggers sharing, five each day this week.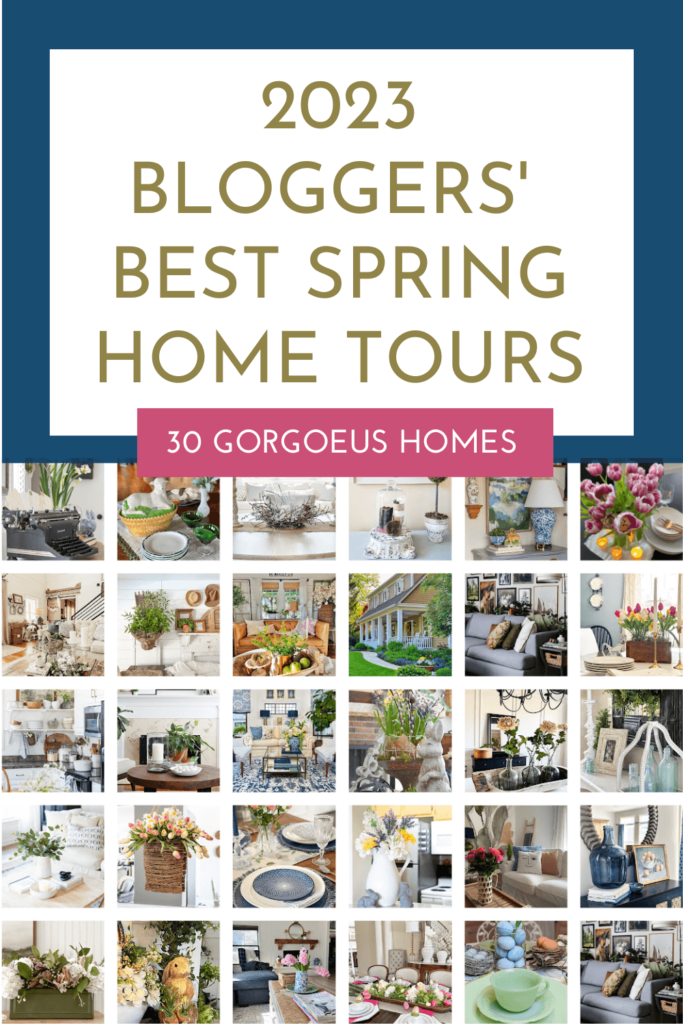 After Monday's tours wrapped up yesterday at my friend Brendt's blog at She Gave It a Go, I'm kicking off Tuesday's tours. You can find a list to all the bloggers participating at the bottom of this post and go back and catch any you might have missed.
Welcome to Camp Paradise
Though we are still under several inches of snow here where I live in The Northwoods of Wisconsin, Spring is coming.
Our log cabin home sits lakeside where the ice will begin to thaw and break with hopefully an opening the beginning of May. It's always amazing to me that the lake will be solidly frozen and then by Memorial Day it's open and the boat is in.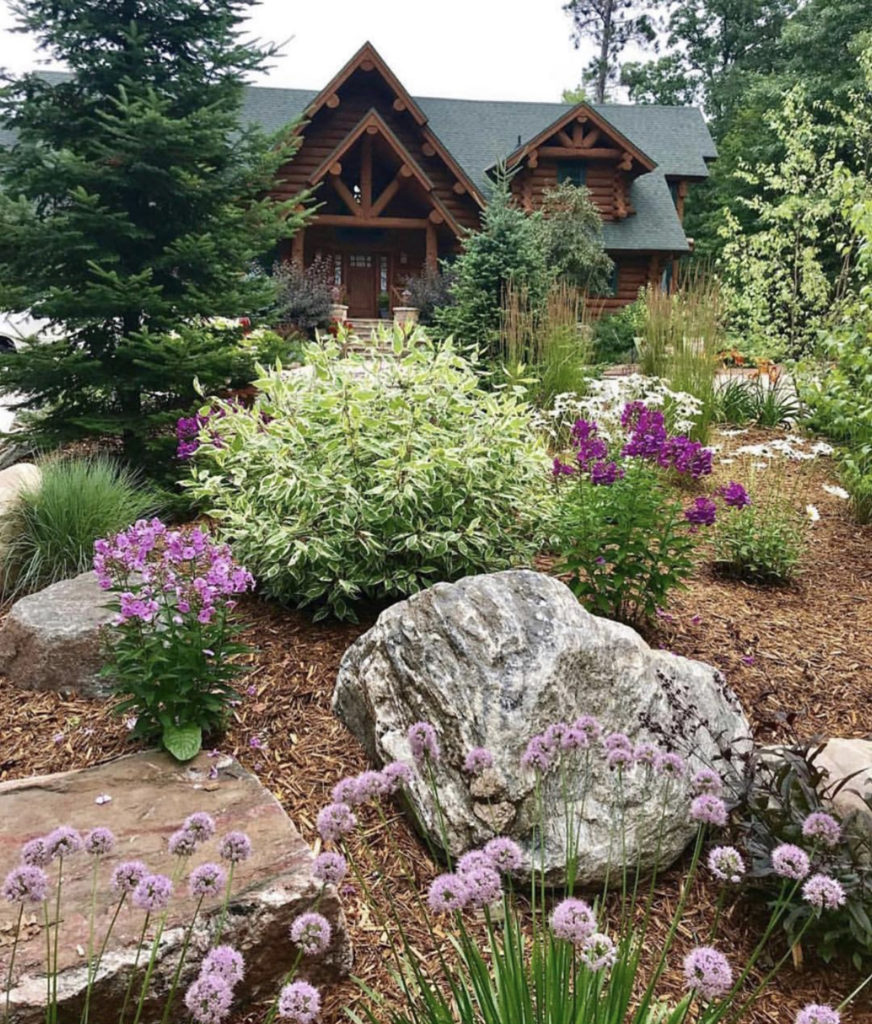 See More Of My Spring Decor
Easter Decor
I don't have a lot of Easter decor, but what I do have is very special. As I unpack my tub, there are bunnies, eggs, a hen on a nest…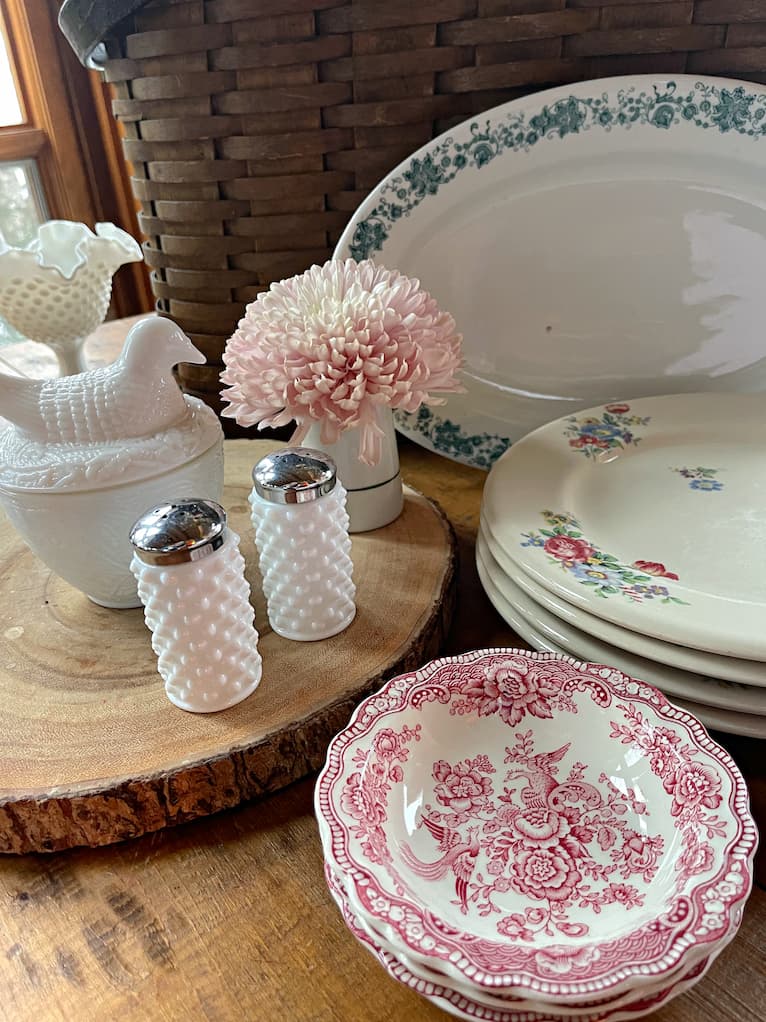 There are also lots of cute things that I don't really pull out anymore. Some of the items were my kids favorites when they were younger and will probably find their way out again in years to come when little ones will be around again.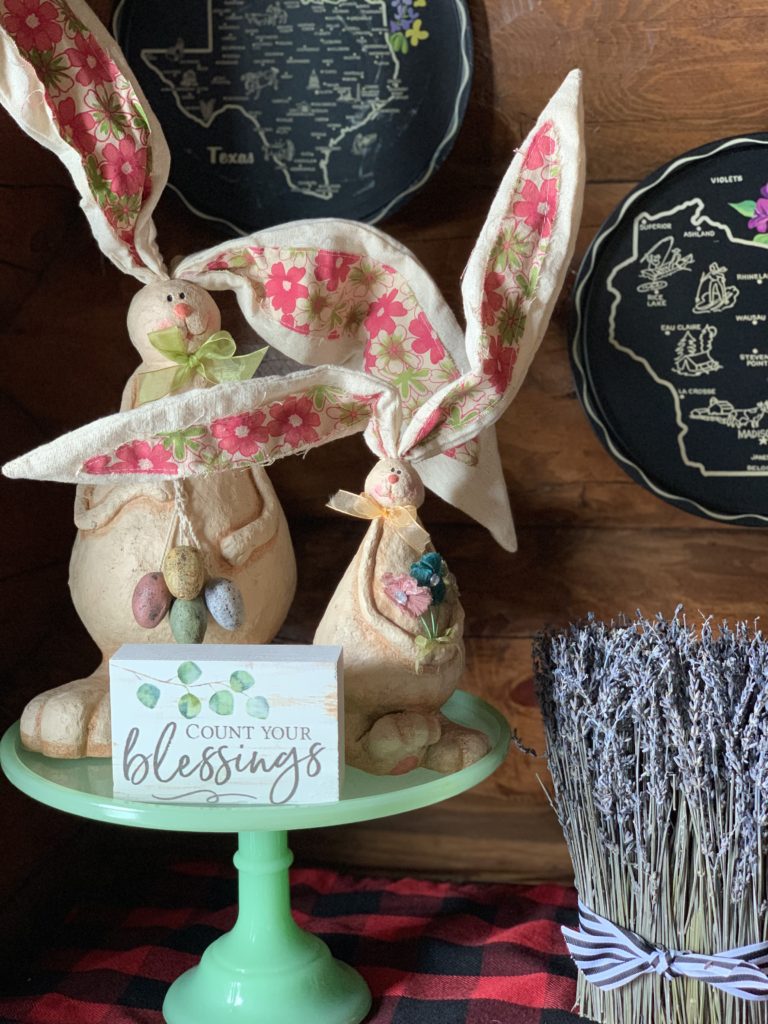 A lot of my decor is vintage finds when mixed with new tell a deeper story of how meaningful Easter has been for generations. Vintage postcards still share the hope and renewal of The Resurrection on display.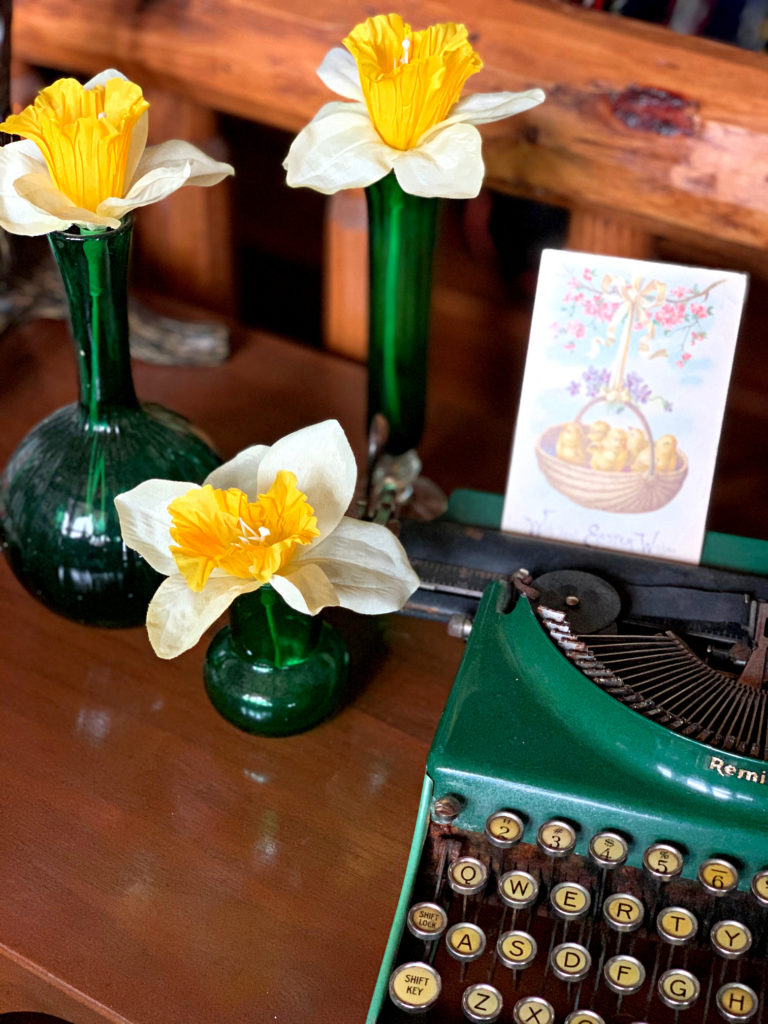 Some decor doesn't come out of the box, like fresh Easter Lilies.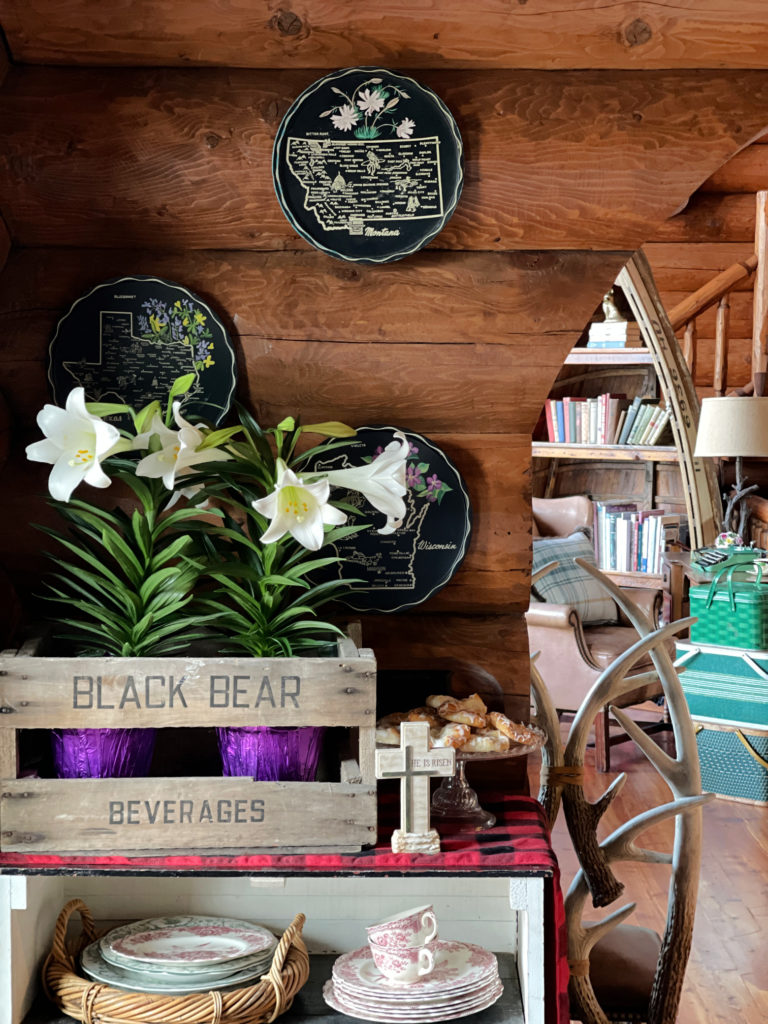 I've been reading a book for Lent this year, that I also gifted to my girls, The Women of Easter by Liz Curtis Higgs. I'm learning so much. She has a beautiful way of making the biblical stories come to life.
This weekend I was reading about The Last Supper and a few things stuck out to me:
When Jesus tells Peter and John to go find a place for them to celebrate Passover, they say "Where should we look?" We don't always know what's next and need to wait for Jesus to show us the way.
The man who offered is room, didn't even question, just gave his space.
Leonardo Di Vinci's famous painting hangs in many homes. My vintage print is a treasure to me. In Jesus' time though they would have been sitting reclined on the floor around a table.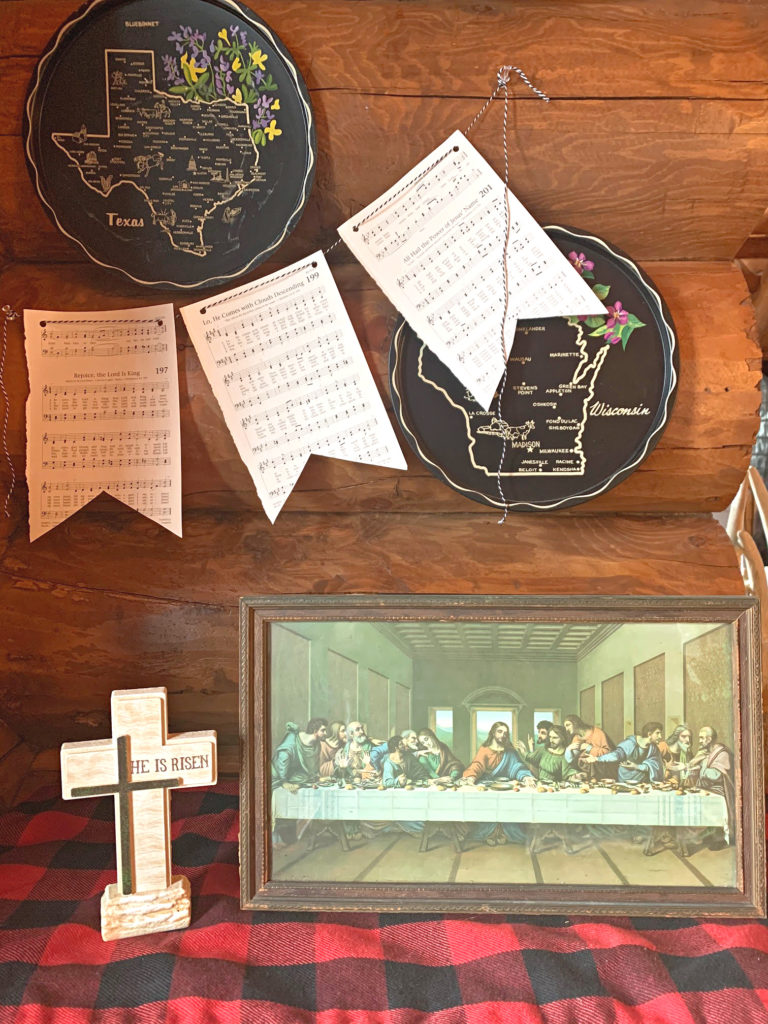 Jesus shared with his disciples that He would become the Passover Lamb.
SUBSCRIBE HERE so you don't miss any inspiration!
Behold the Lamb
I do love all the bunnies, chicks and eggs. But my favorite Easter decor is the lamb, the sheep that bring so much meaning to what Easter is truly about.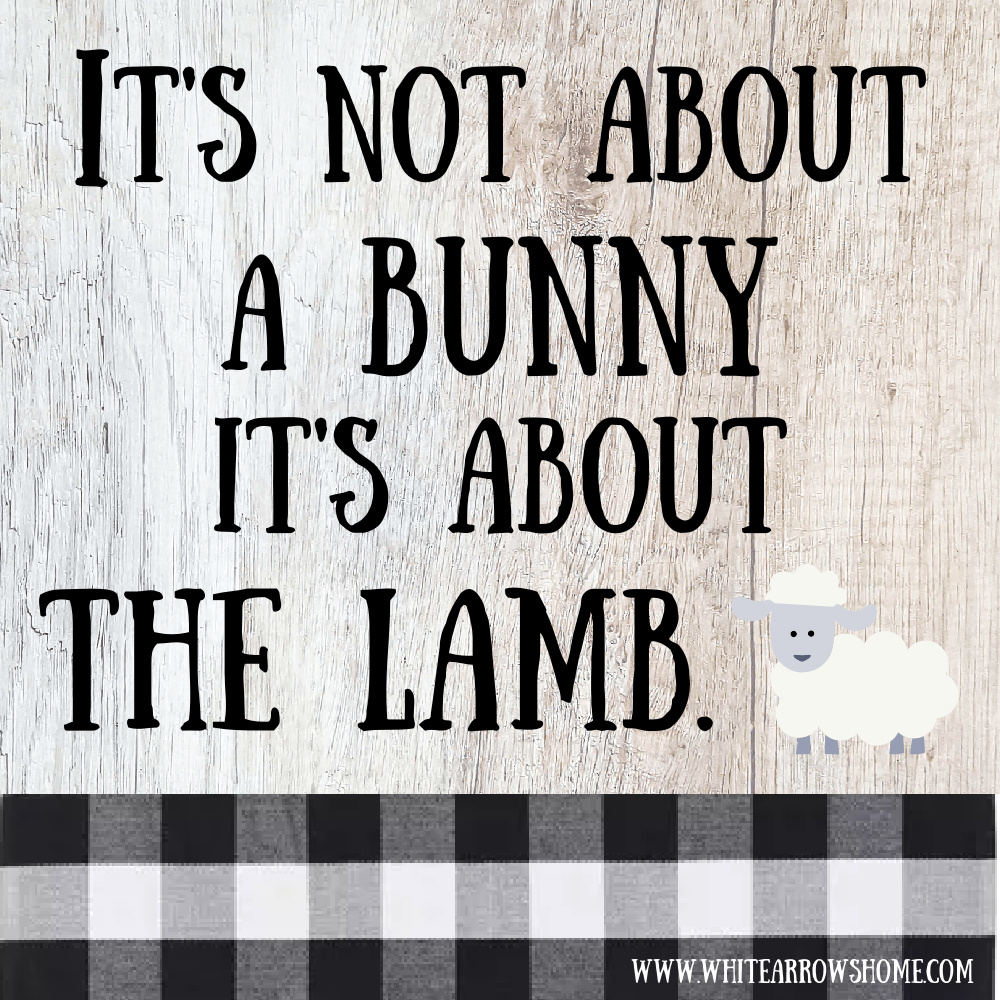 So around my house I have little lambs and other lamb decor. These little guys I found in a three pack at Hobby Lobby.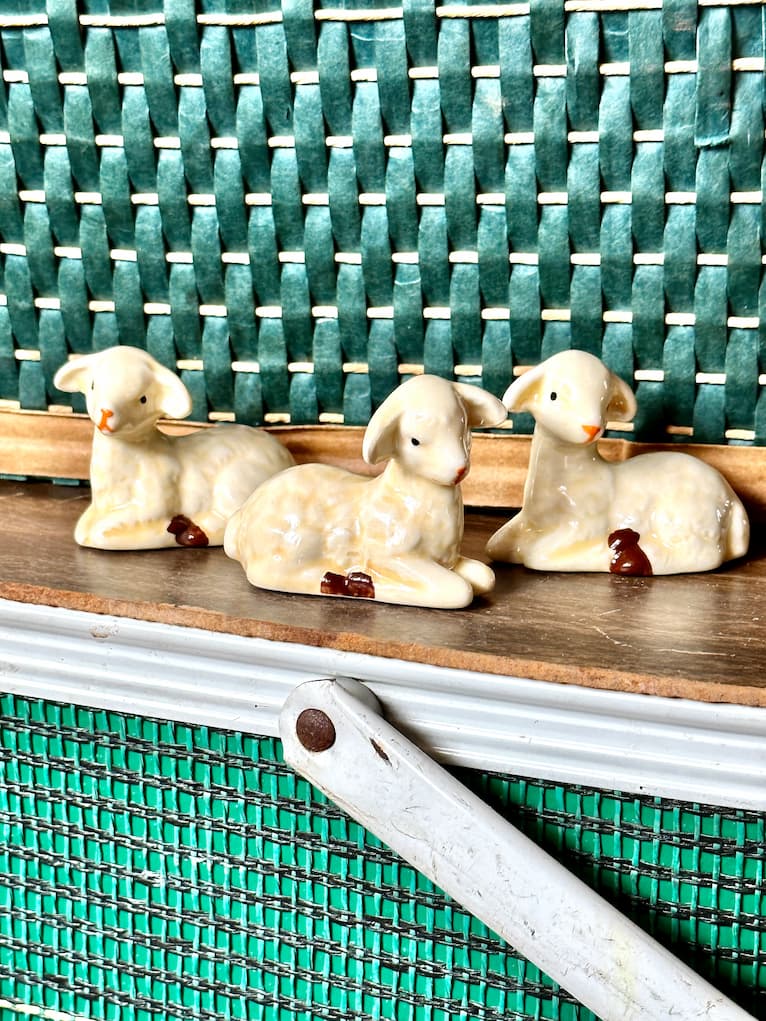 They are such a sweet little size.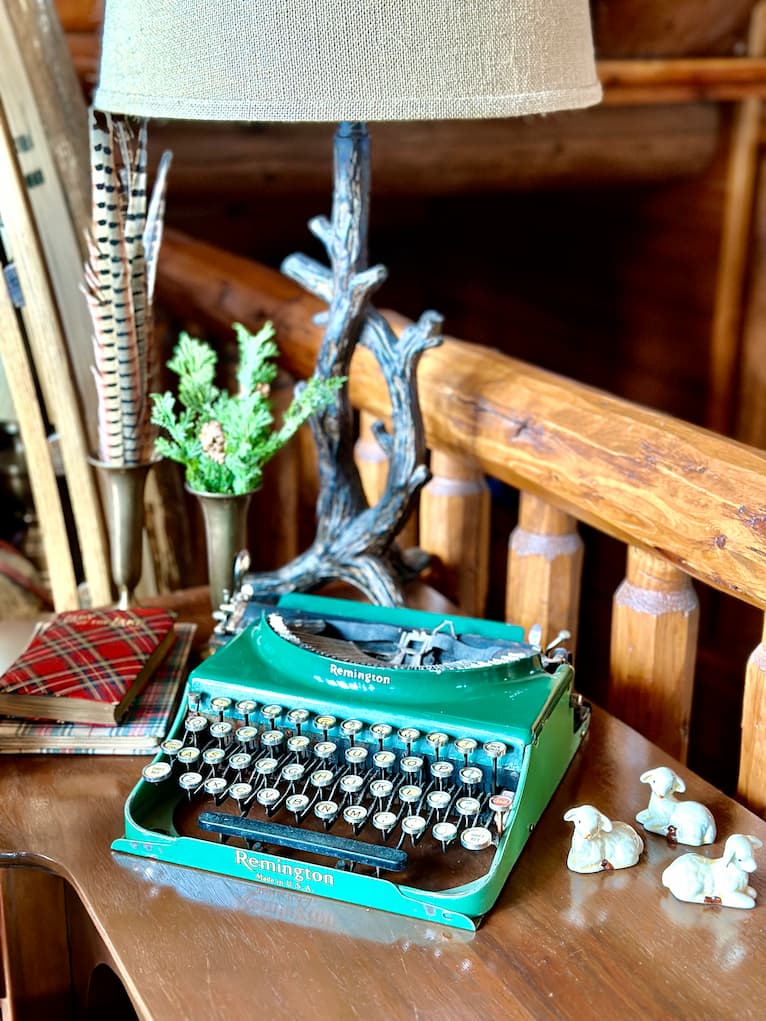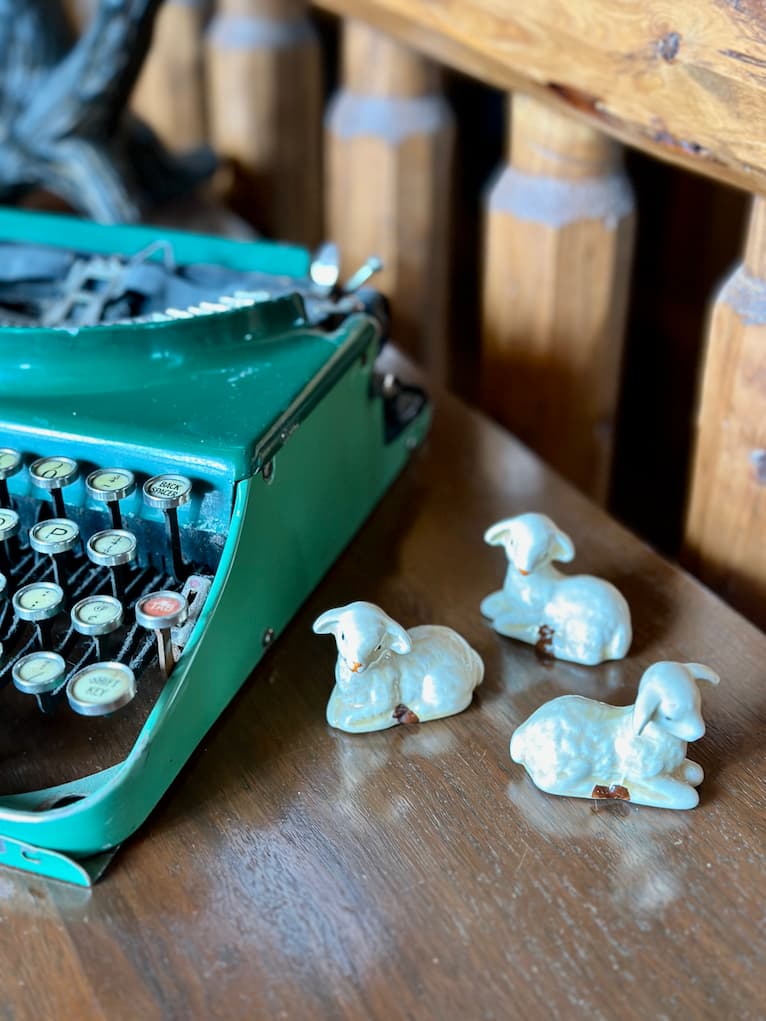 Favorite Songs
Lamb of God by Vertical Worship
The Lion and the Lamb by Big Daddy Weave
Worthy is the Lamb by Hillsong Worship
Lamb of God by Matt Redman
You Are My All in All by Shane & Shane
These little lambs can be a visual reminder next to a prayer journal of the praises to lift up, d to The Lord for His sacrifice. When He died on the cross, he became the sacrificial lamb that changed everything.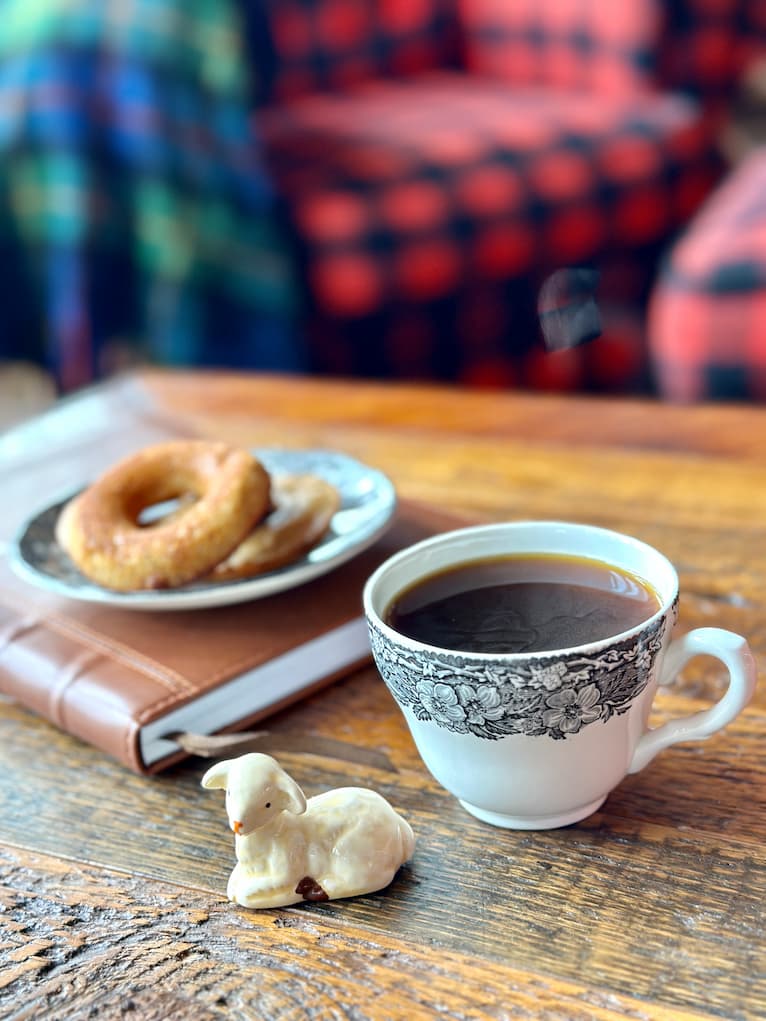 Some Favorite Verses

The next day John saw Jesus coming toward him, and said, "Behold! The Lamb of God who takes away the sin of the world. John 1:29
The LORD is my shepherd; I have all that I need. He makes me lie down in green pastures, he leads me beside quiet waters, he refreshes my soul. He guides me along the right paths for his name's sake. Psalm 23:1-3
One day walking through a local antique shop this Sheep covered dish caught my eye. When I saw it was only $8, I carried it up to the counter right away. It can simply be used as decor or as a cookie jar or serving piece.
I love it as the centerpiece on my table. I paired it with some lamb's ear sprigs in milk glass vases. See more of my Easter table in THIS POST.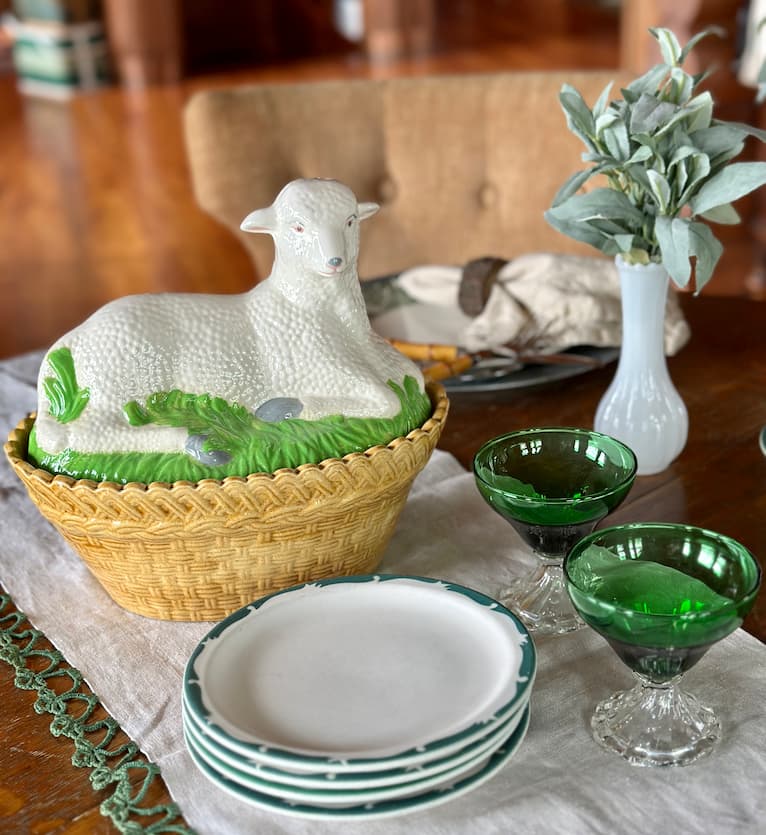 My little found sheep salt and pepper shakers are so cute tucked into a vignette in the kitchen.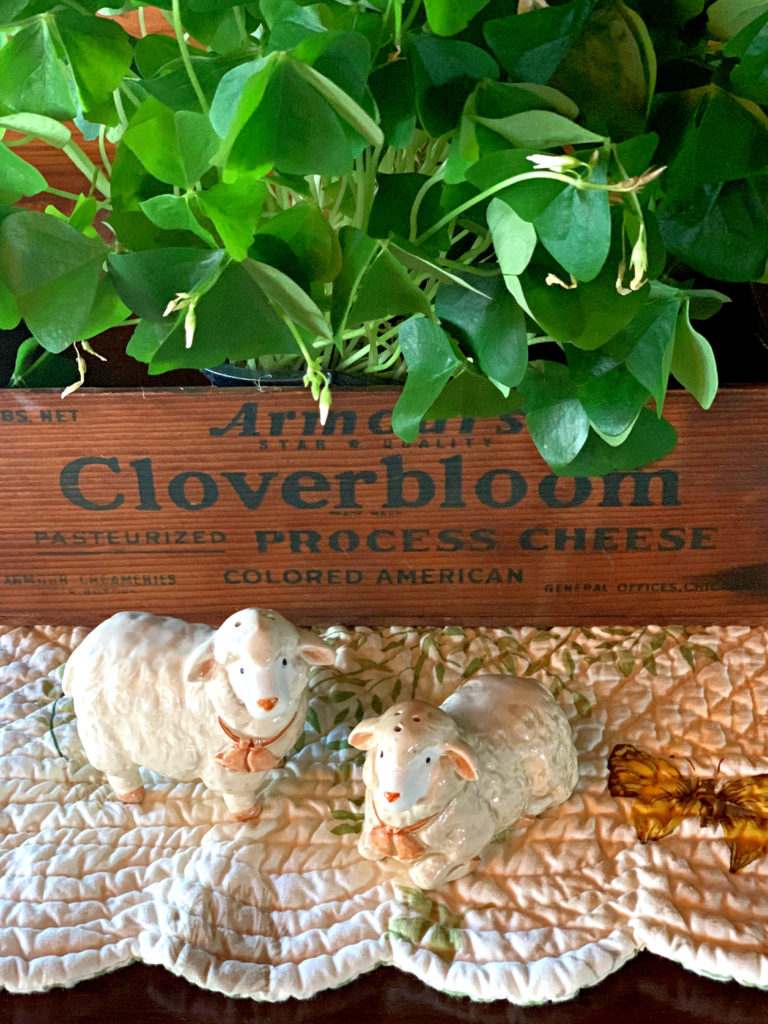 But, my Savior is not still hanging on the cross. He is ALIVE. I'm reading another book right now called If the Tomb is Empty by Joby Martin. It asks the question I know think about every day.
Are we living as if the tomb is empty or as if He's still on the cross. Because if the tomb is empty, then anything is possible!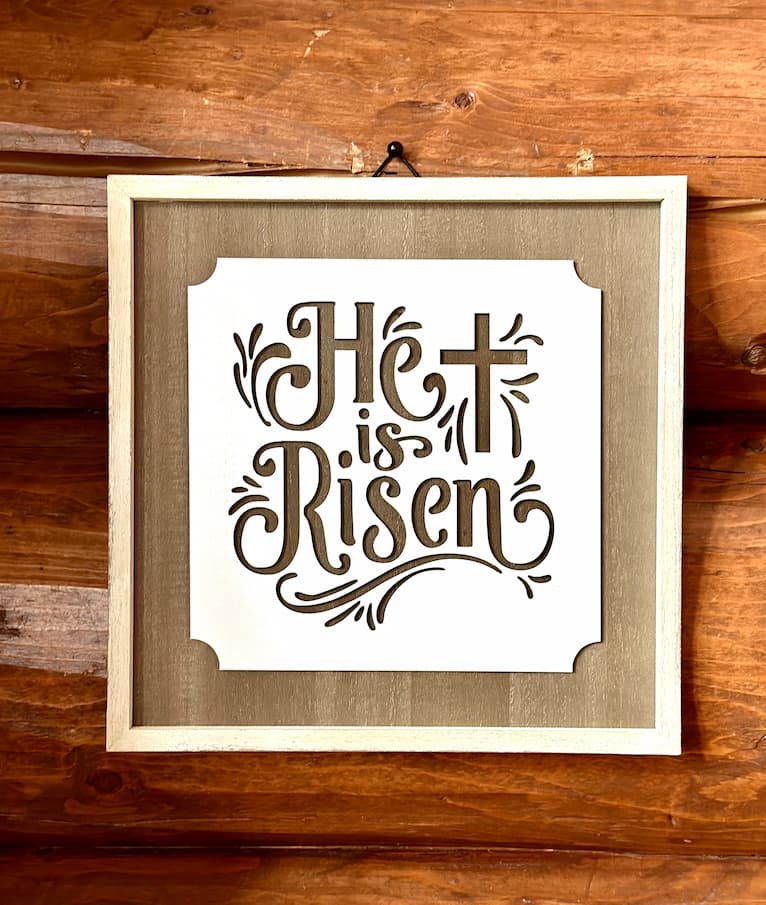 As Spring brings about a refresh out in nature, it does in our homes and hearts as well.
One of the wonderful things is that God is not simply a God of second chances, but a God of a whole new life.
What have you been yearning for?
What's a new habit you've been hoping to start?
Are you surrounded by uplifting, encouraging people?
Are you working each day, step by step to a flourishing life?
Let's join the daffodils and tulips, the buds on the trees and let's be renewed in this season too.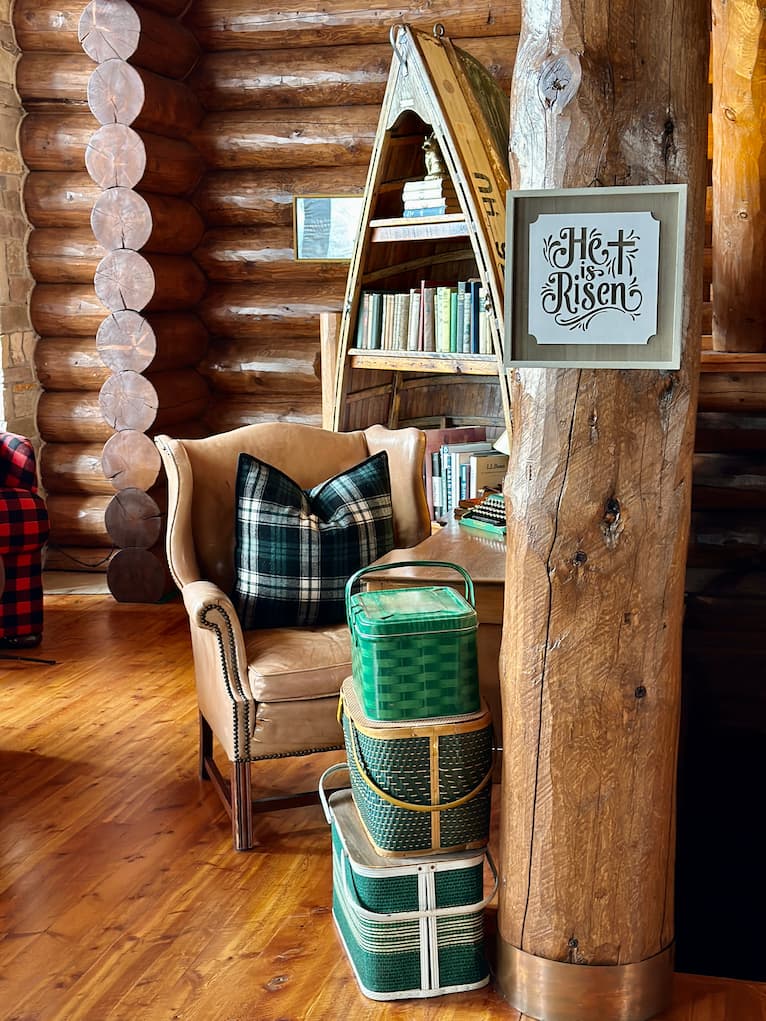 Thanks so much for visiting! I hope you've been encouraged! For more encouragement throughout your day follow along on Twitter where I post inspiration to help fill you up on Fun topics dear to my heart.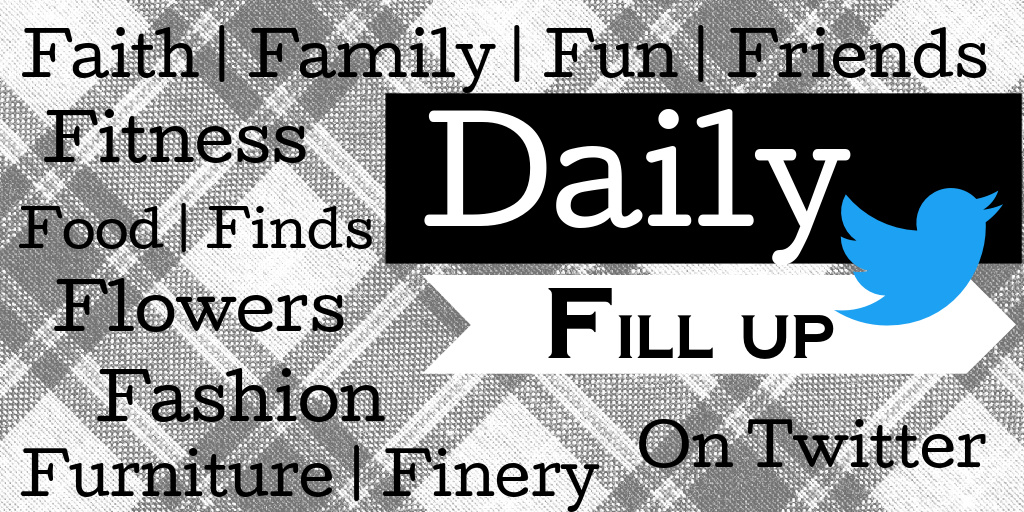 Next up, you are headed over to my friend Jen's at Midwest Life and Style for her Casual Spring Home Tour. She has such beautiful home styling, you will love her post!
Take the Tour
Bloggers' Best Spring Home Tours
This week I am joining some of my blogging friends for the 2023 Bloggers' Best Spring Home Tours. Thirty talented and creative women will be opening their homes up for you to tour all week long. You can visit each Spring home tour by clicking the links below.
Monday's Tours


The Tattered Pew // StoneGable // My Wee Abode
Cottage On Bunker Hill // Cottage In The Mitten // She Gave It a Go
Tuesday's Tours


White Arrows Home // Midwest Life and Style // Open Doors Open Hearts
Robyn's French Nest // Cloches and Lavender // This Is Simplicite
Wednesday's Tours


Eleanor Rose Home // Shiplap and Shells // Bricks n' Blooms
WM Design House // Simply2Moms // The Ponds Farmhouse
Thursday's Tours


A Life Unfolding // My Thrift Store Addiction // Pasha Is Home
County Road 407 // White Lilac Farmhouse // Thistle Key Lane
Friday's Tours


Create and Ponder // DIY Beautify // Worthing Court
Southern Home and Hospitality // My Family Thyme // Peacock Ridge Farm
FOLLOW ALONG
Instagram ~ Facebook ~ Pinterest ~ Twitter ~ YouTube ~ Tik Tok ~ Liketoknow.it