There's a new look at White Arrows Home the Shop. A black exterior with accents of white and red bring a traffic stopping view to our new location just south of downtown Minocqua.
(Affiliate links are used for your convenience. Read my full disclosure here.)
This past November when we moved The Shop to its new location, we had dreams of giving it a facelift, a new look, a makeover in White Arrows Home style.
The barn red exterior fit the previous owner's primitive antique shop, but not our brand.
A Look Back at Where We Started
The first two years White Arrows Home was located in a small strip mall just a mile south of downtown Minocqua. We really liked the location because we had great neighbors at Minocqua Pizza Company and wonderful landlords.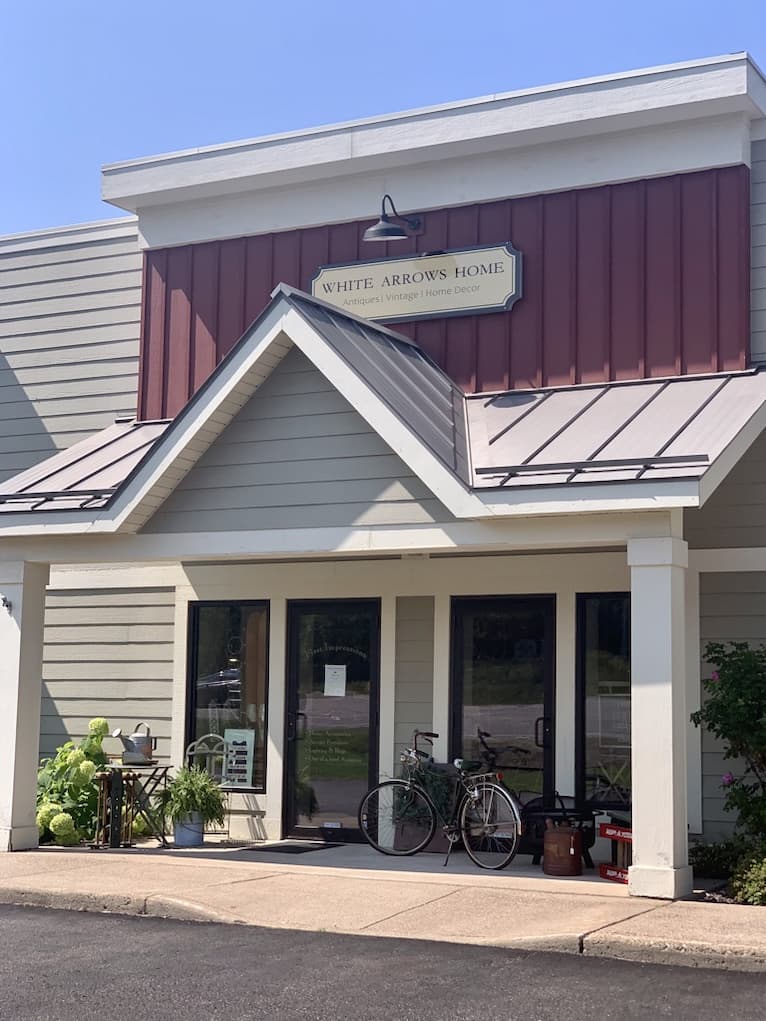 Then this past Fall an opportunity became available to purchase three acres and an existing shop building a mile south of our location. Here's a cute video we made to announce our move.
We shared our plans for the makeover on all our social media and we hoped to get the paint job accomplished right after we moved in.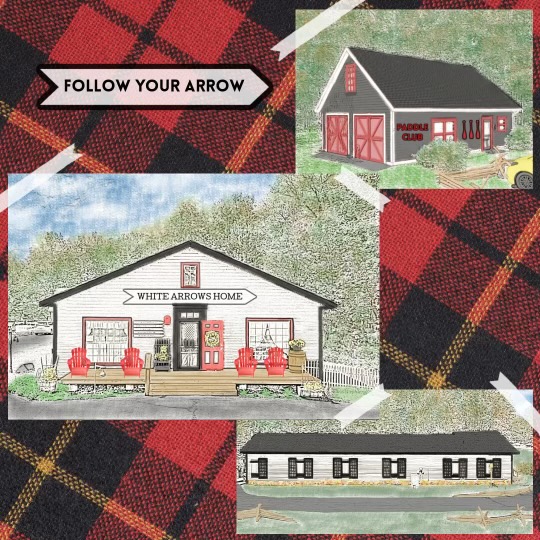 It always helps to get a visual, not only to get our customers and followers excited, but to help us make decisions on colors. We tried the image in several different color schemes.
The Project Haults
Life in The Northwoods is affected greatly by the weather and when the snows come and when it melts.
Temperatures dropped fast during our November move and we weren't able to get the buildings painted.
Want to get daily encouragement? SUBSCRIBE HERE so you don't miss any posts!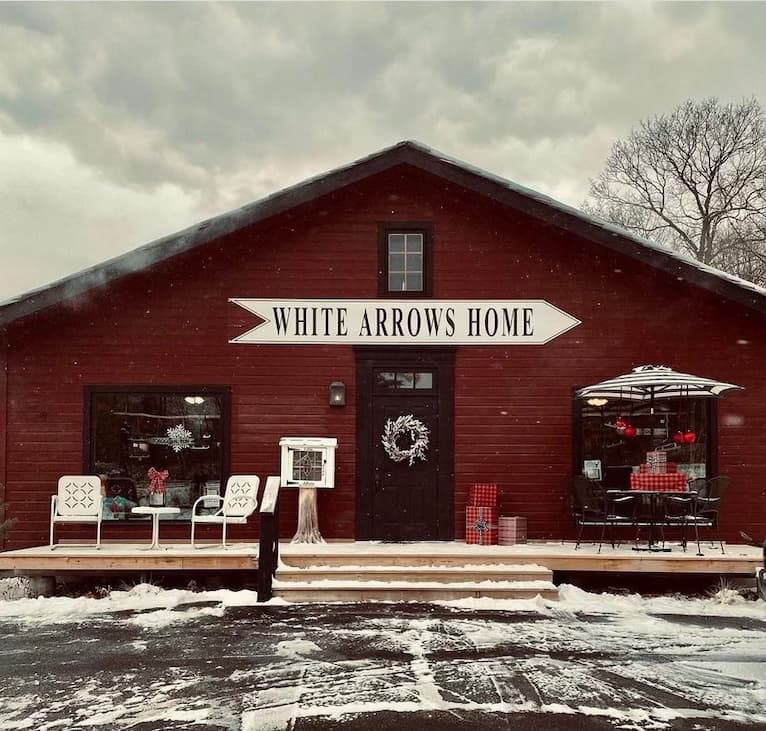 The Winter lasted a long time this year with snow falling even into the end of April.
But in mid April, between two storms, we had a miracle.
A week of 80 degree, sunny, blue sky days.
I woke up to a text from my Shopkeep saying, "Why don't we just paint it ourselves?"
I said, "You bet!" And the rest of the team jumped into help.
Rather than wait for professional painters to get here we decided we could do it.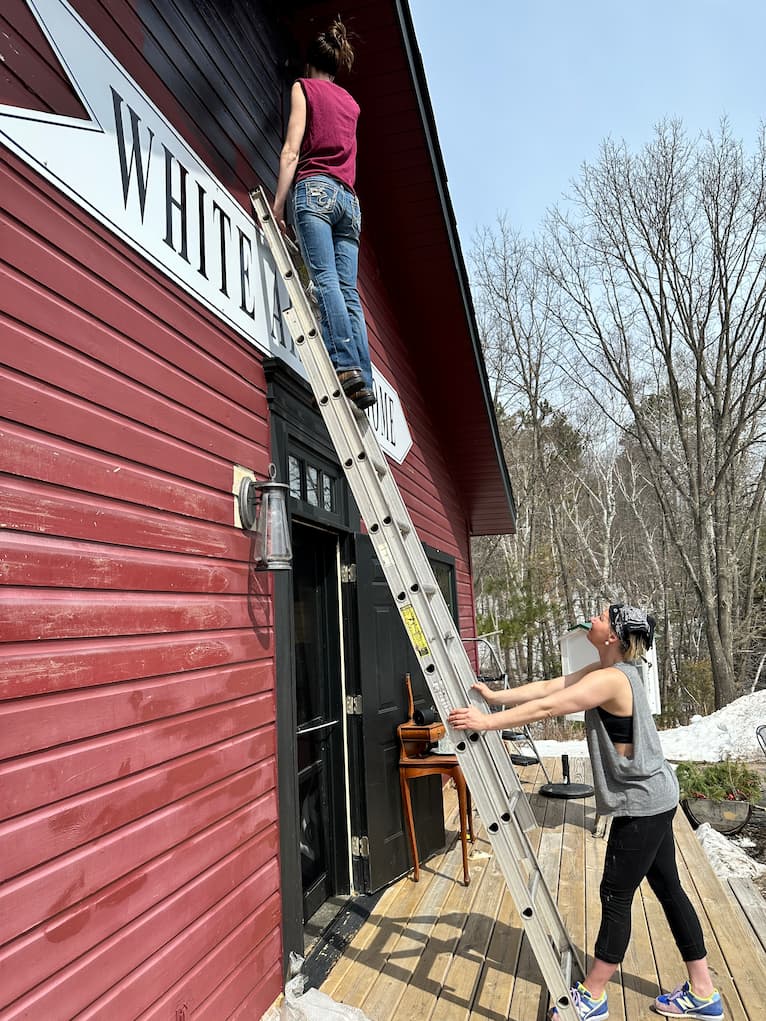 We had a lot of fun, (got a bit too much sun), and loved how it turned out. There's a bit more to do yet, the sides and back that aren't as visible from the road, but we accomplished a lot in a few short days.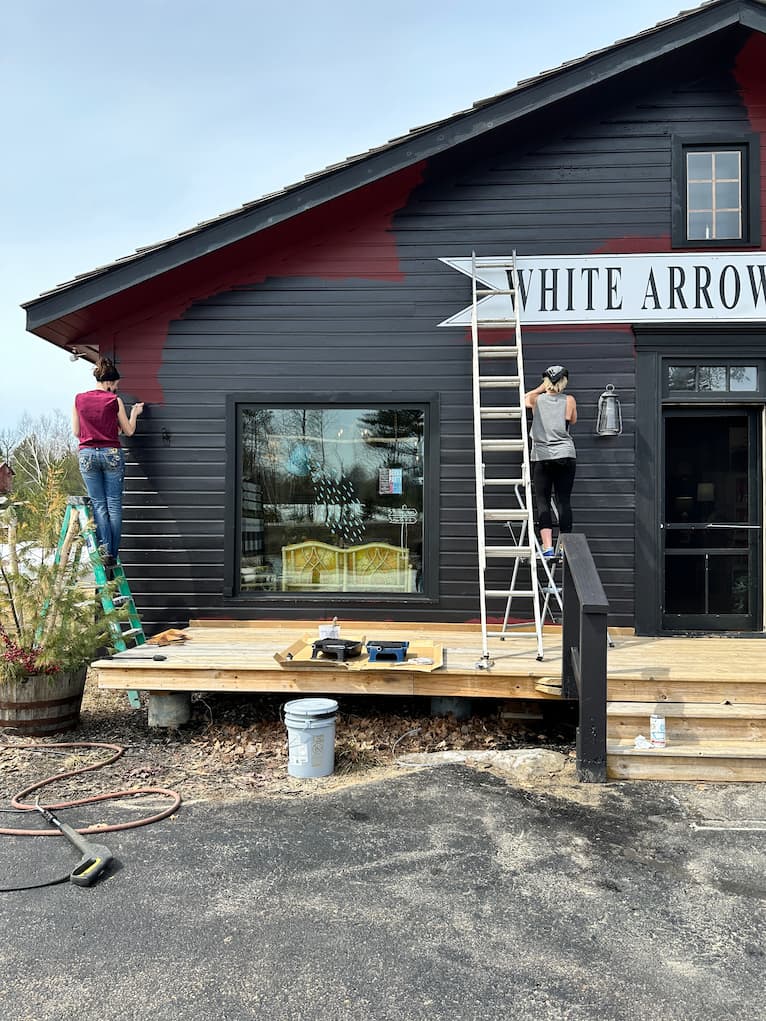 The Process
Autumn brought her power sprayer and Diana power washed the building before we started to get off any dirt, grim and flaky old paint. This way the new paint would have a clean surface to stick to.
Day One we painted the front.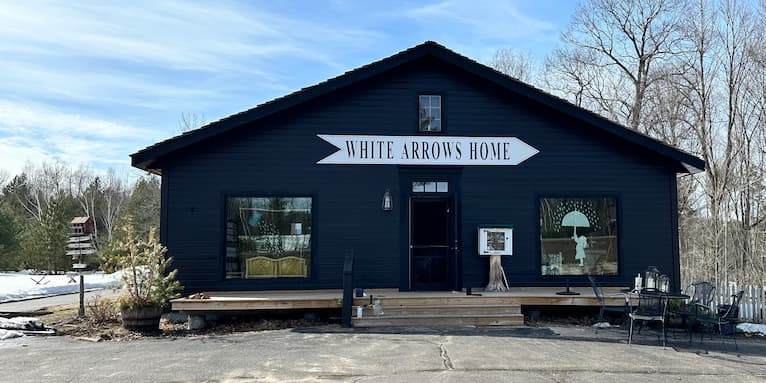 Day Two we painted the south side.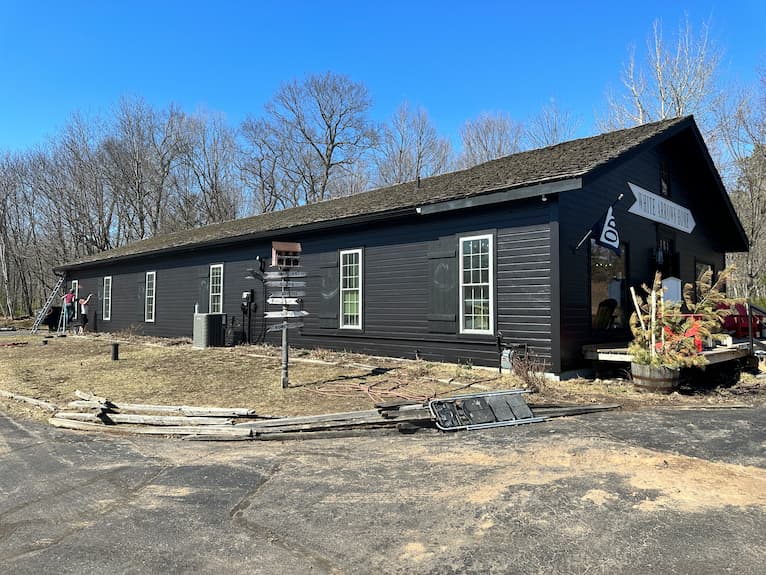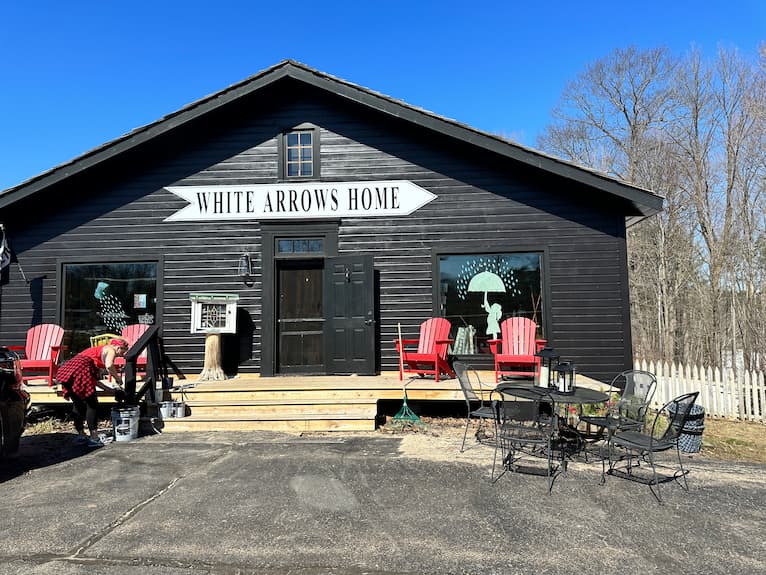 Day Three we painted the white trim and The Paddle Club.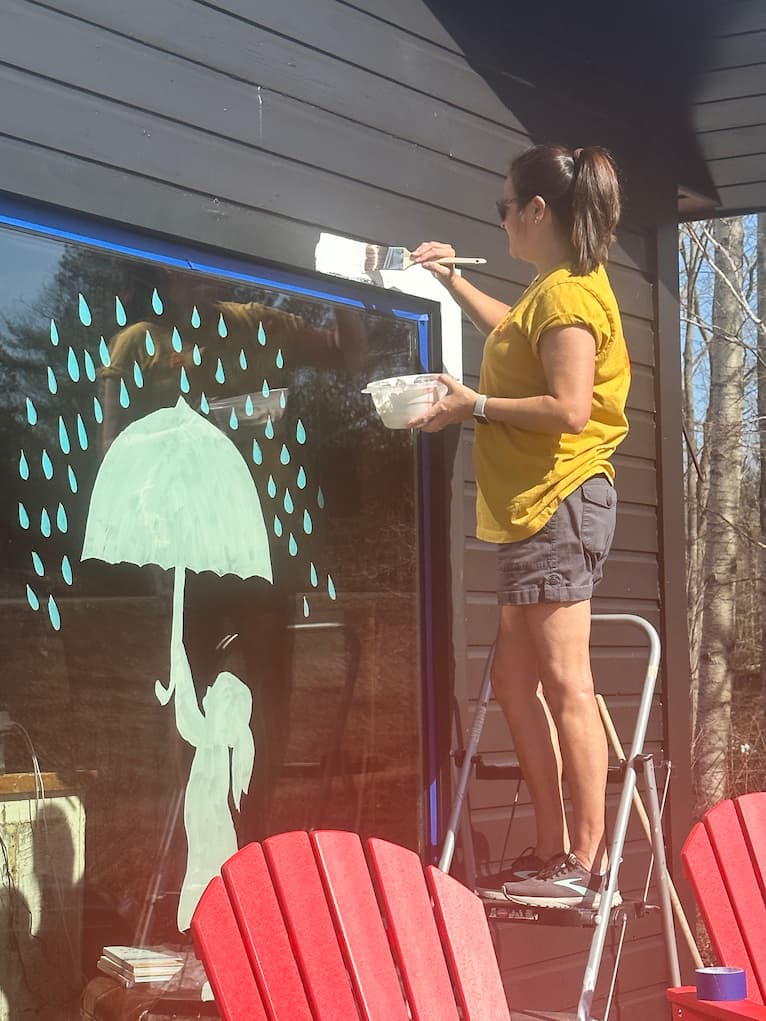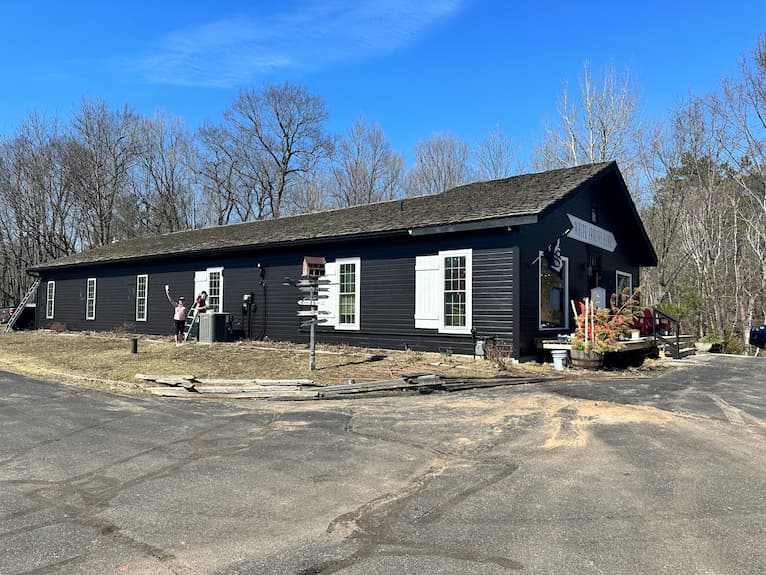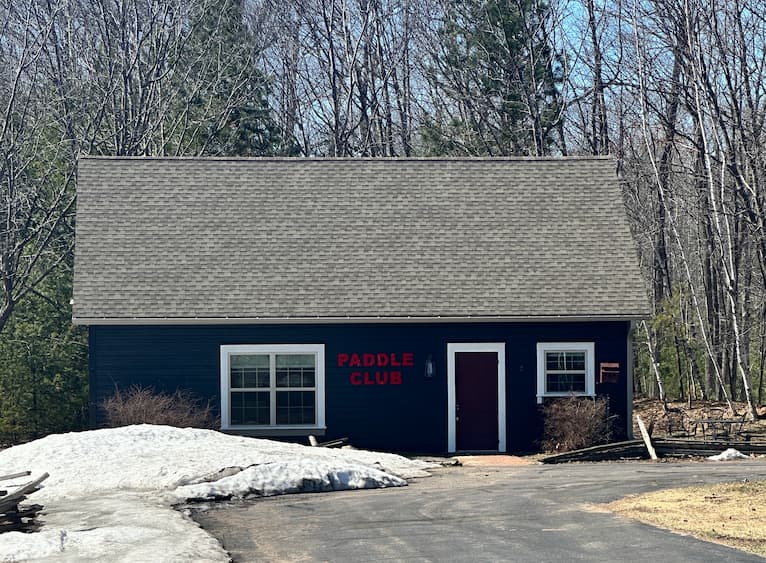 Day Four we painted the last of the trim and the Paddle Club barn doors.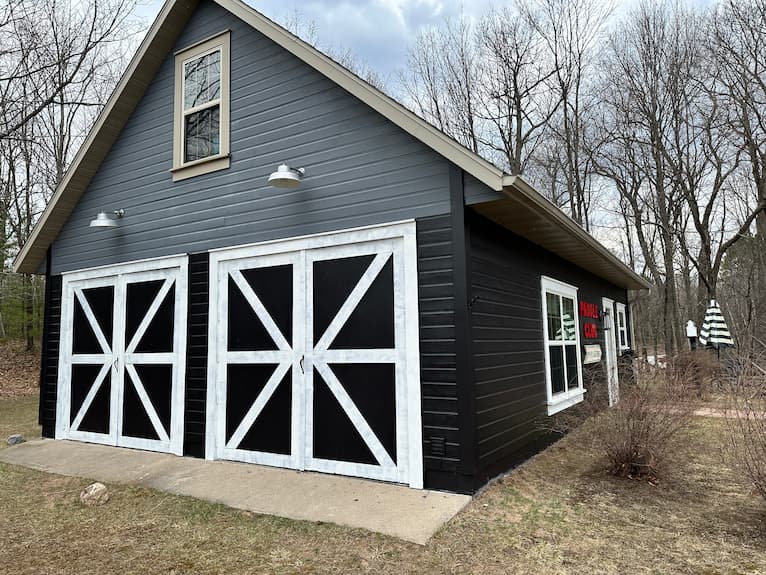 It's been such a thrill to hear all the compliments about it too. Everywhere I go, people have been sharing how much they love the change.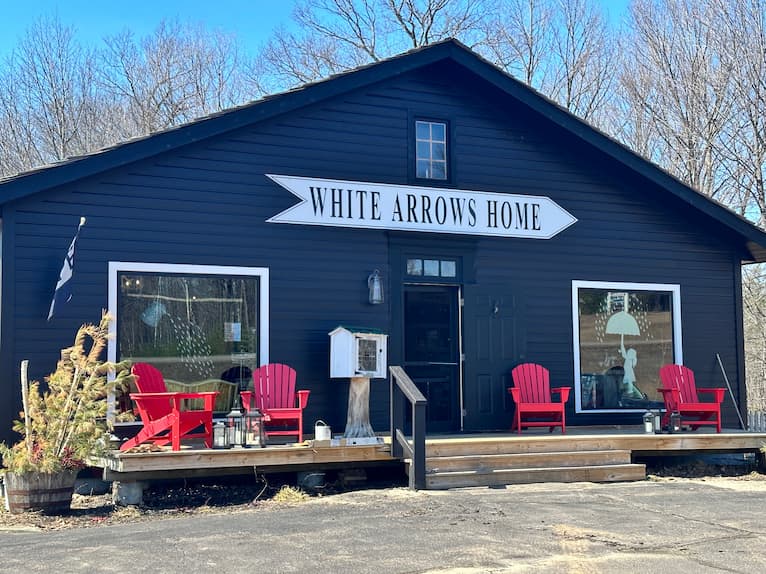 Lots of questions about what paint colors we used. All our paint was from Sherwin Williams. We couldn't have been more pleased with the coverage.
The exterior is Black Magic
The white trim is True White
The Red Doors are Positive Red
Another thing we hear is how amazed people were that we did it ourselves. It's part of our philosophy. How our team operates. What we believe and how we like to do our days.
We are capable of so much more than we think.
Try new things.
Surround yourself with positive, encouraging, fun people.
Don't be afraid to get a little dirty.
Work hard. Earn your Saturdays.
Count each and every blessing.
1 Corinthians 10: 31 "…do everything to the glory of God."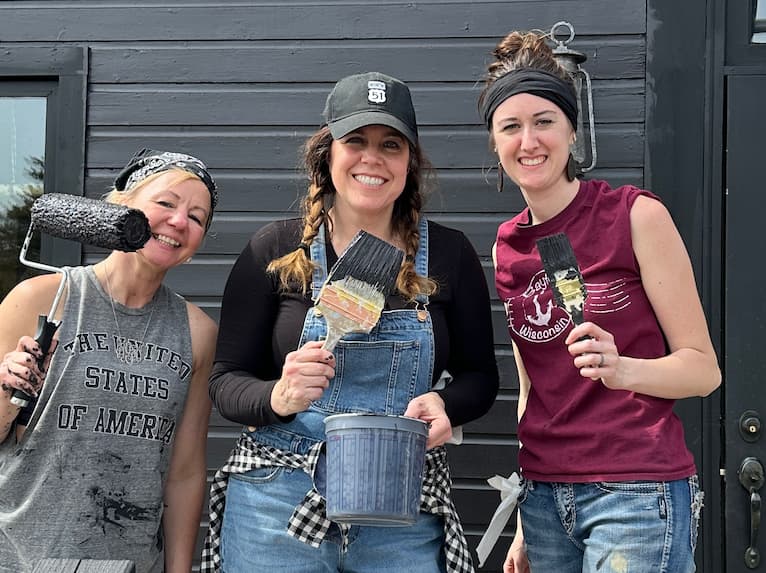 Keep following along as I share more exciting news about The Shop. Next week my post is all about The Paddle Club. It's probably the biggest question we get, "What's in the Paddle Club?"
Stay up to date on everything with the shop by following along on Instagram. I share daily in Stories too.
Grab Your Supplies
FOLLOW ALONG
Instagram ~ Facebook ~ Pinterest ~ Twitter ~ YouTube ~ Tik Tok ~ Liketoknow.it