One of the things we always do as a team on Mondays at my shop is look over our store calendar and see what special days are ahead. We love to do little things for our customers to make their shopping experience special. On National Lemonade Day we had ice cold lemonades in a vintage cooler for all to enjoy. National Cookie Day we handed out our personally packaged signature white arrow cookies.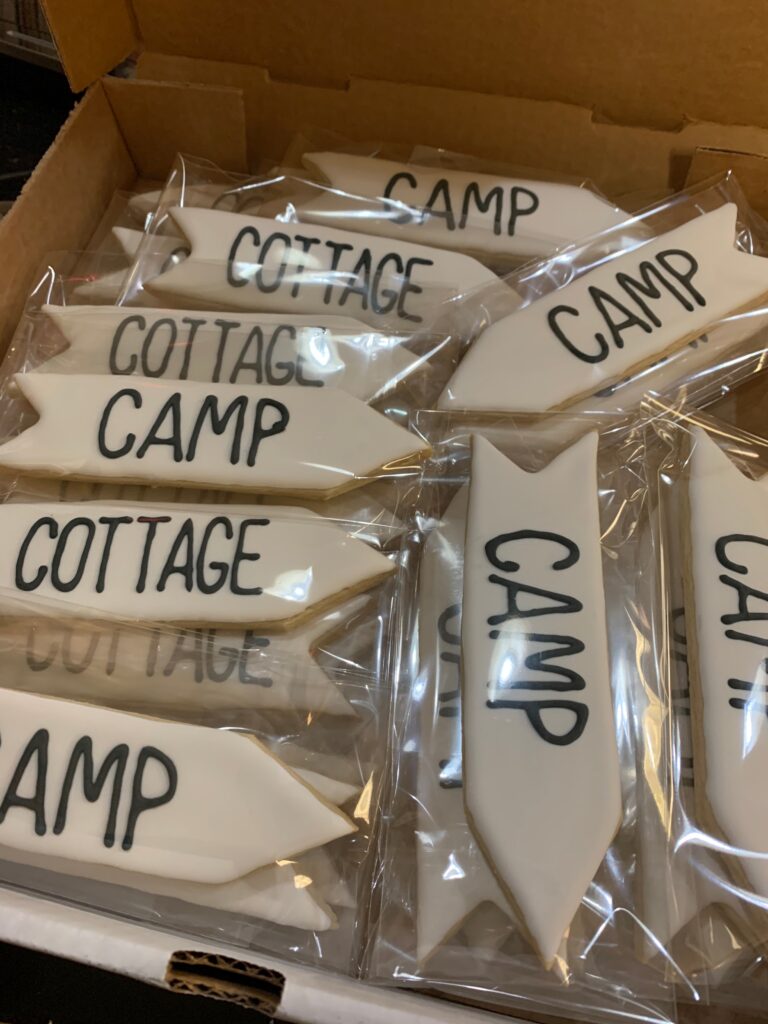 And this month is National Tea Month. We always offer our customers coffee or other warm drink of their choice, but today we had a big urn of hot tea to share.
My love of tea is actually more for the tea cups than the tea. I'm usually a coffee girl. But I love collecting vintage tea cups! My grandmother started passing them down to me and I love mixing and matching them!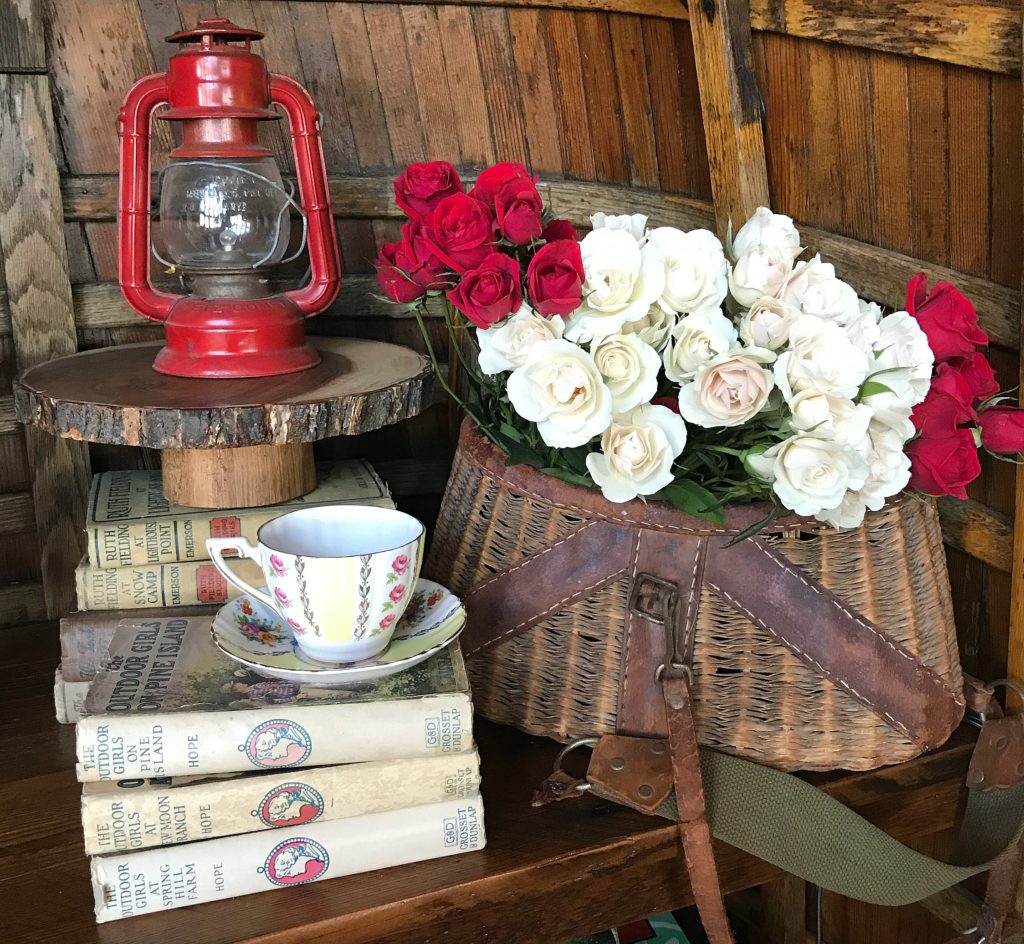 I had a lot of fun participating in Mantel and Table's traveling tea cup blog series. She sends this beautiful tea cup to other bloggers around the country and the world and then each blogger shares a post about it. Here's my post.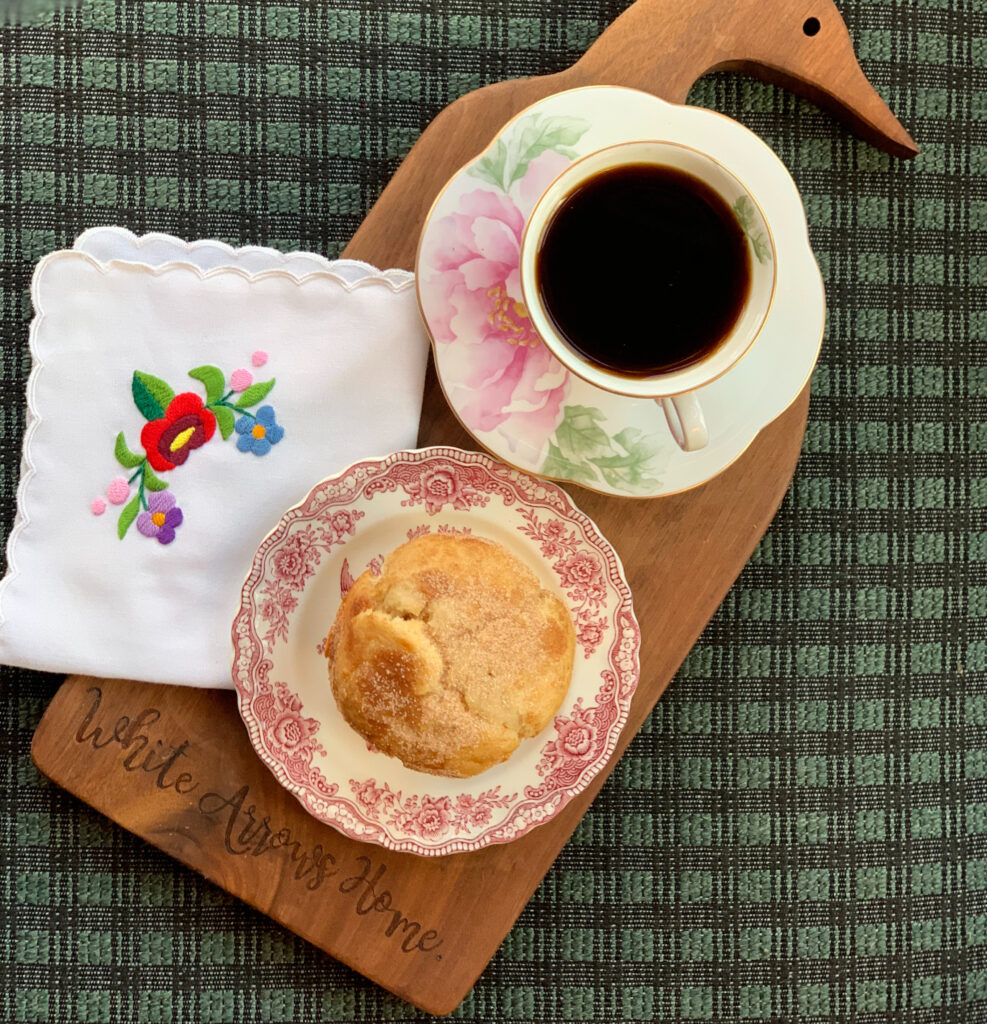 I love this black and white pattern of tea cups I found years ago.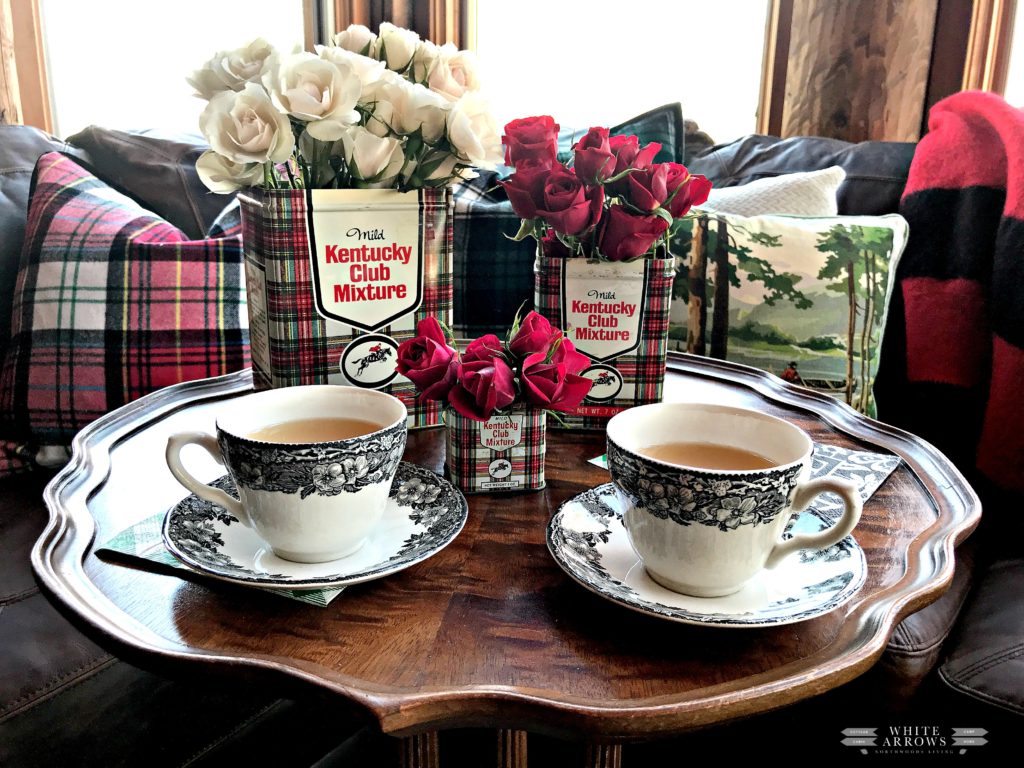 Curling up in a favorite chair to read with a cup of tea or coffee is the perfect way to spend time!! Want to know what I'm reading? Find out here.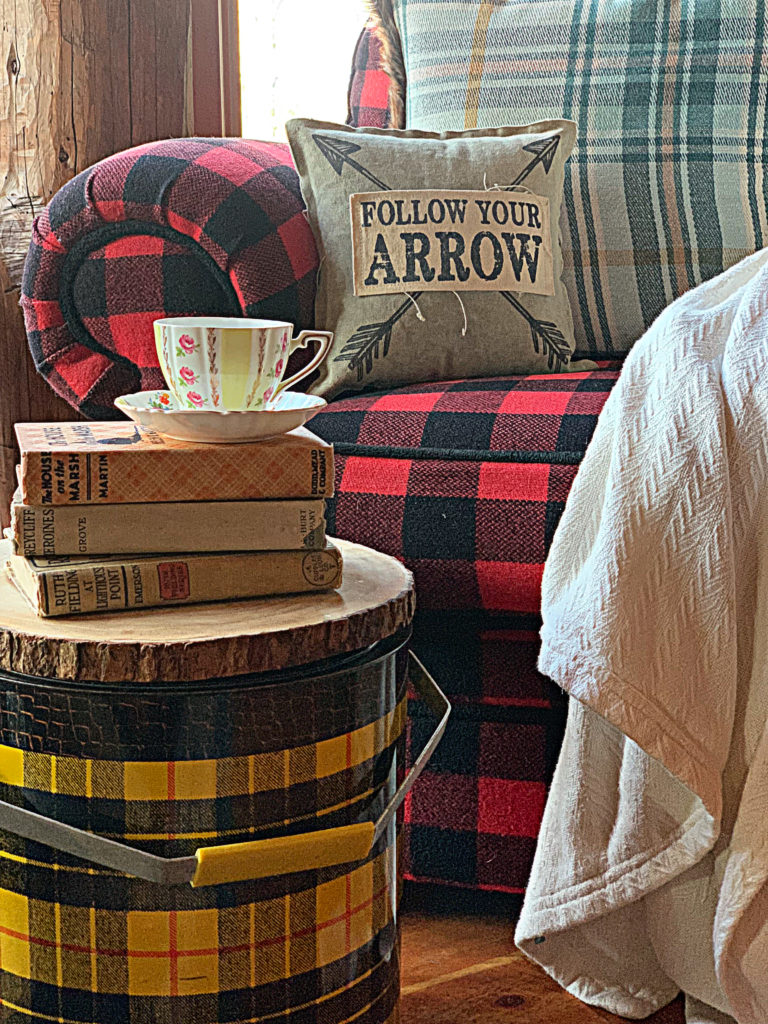 I love finding creative ways to display my tea cup collection.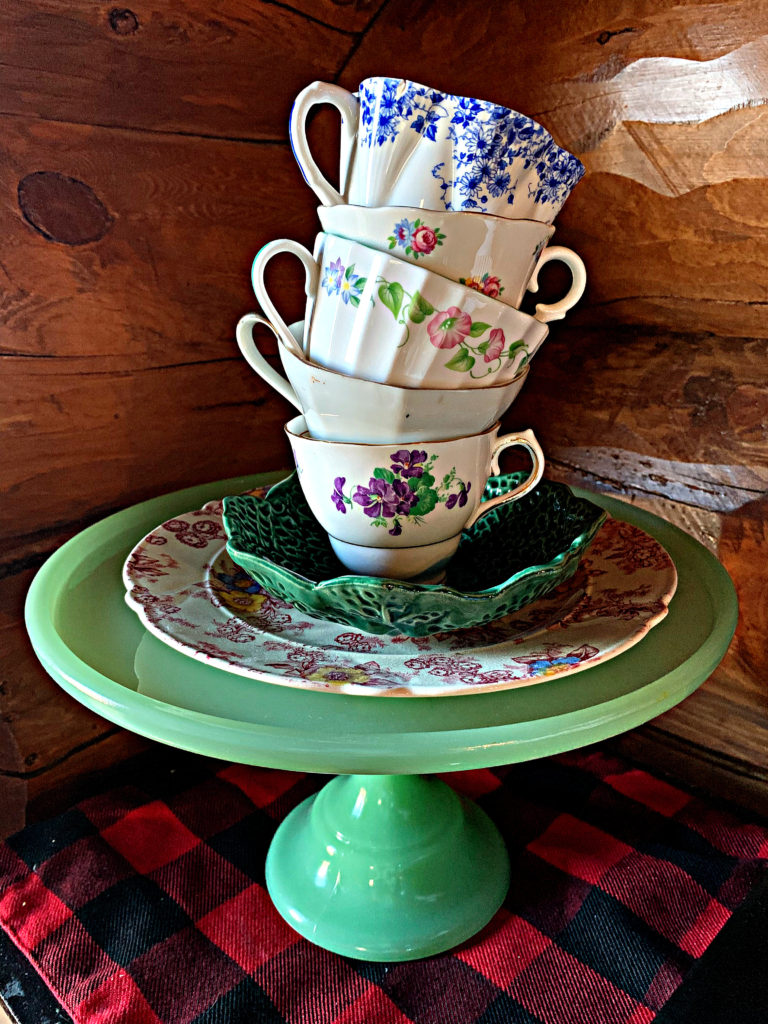 I love my tea cups in every season! Here's a post where I shared them styled for Spring.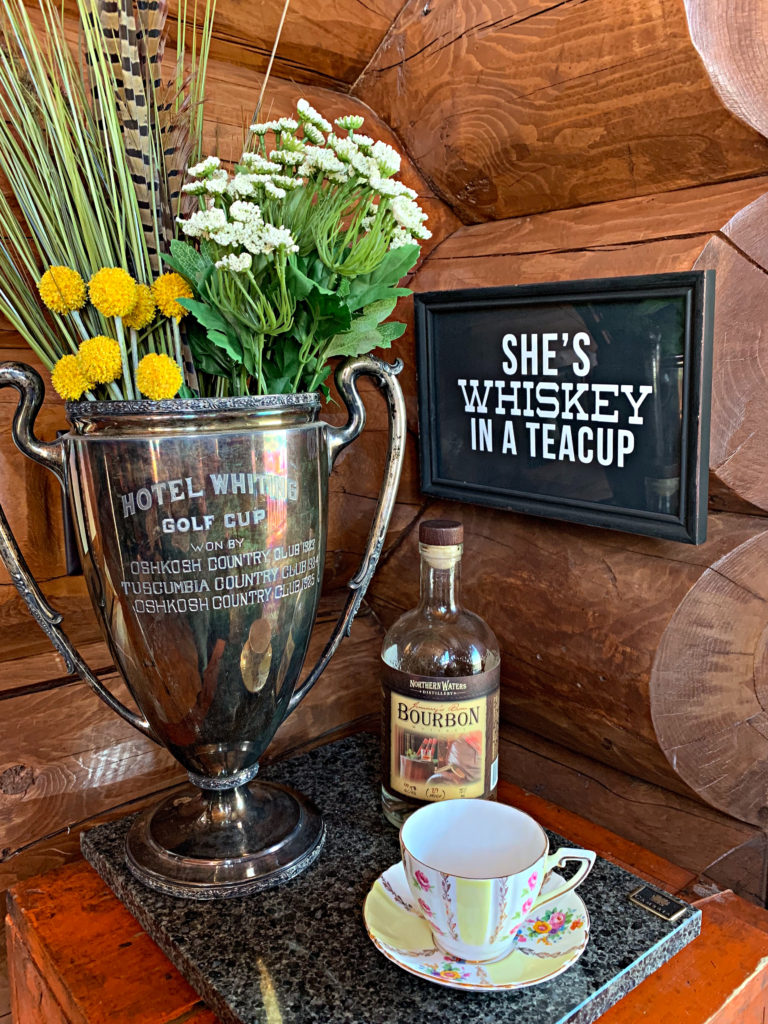 Every morning I start my day with quiet time and my bible and a cup of coffee or tea.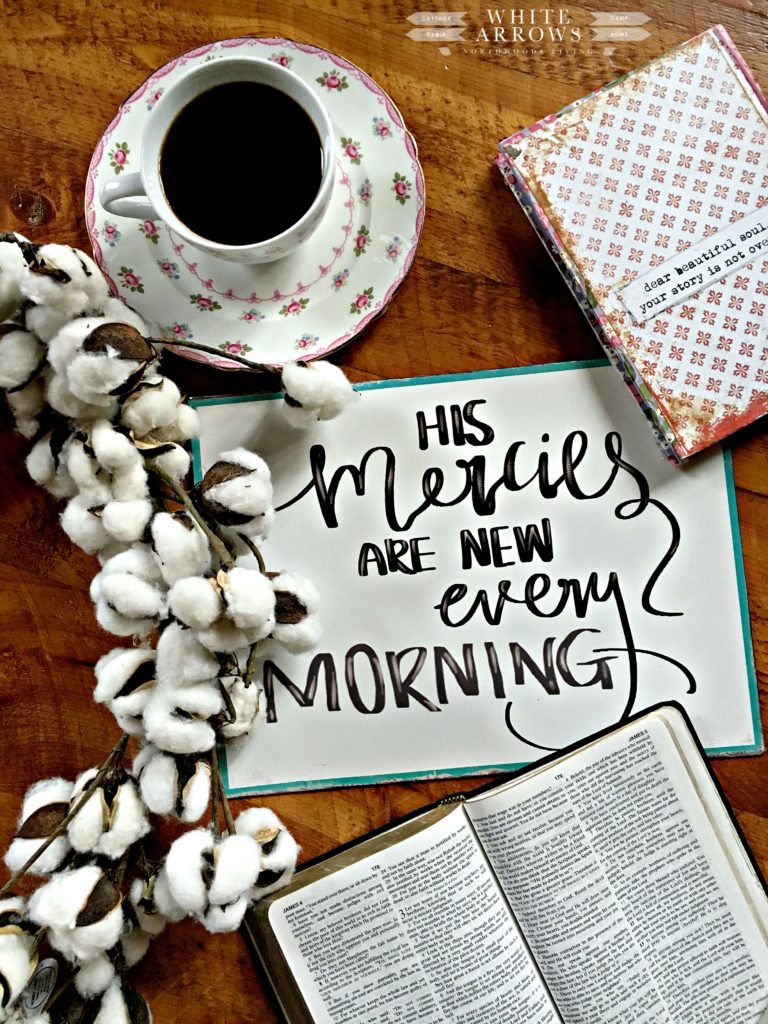 Just something as simple as drinking from a beautiful cup can bring joy.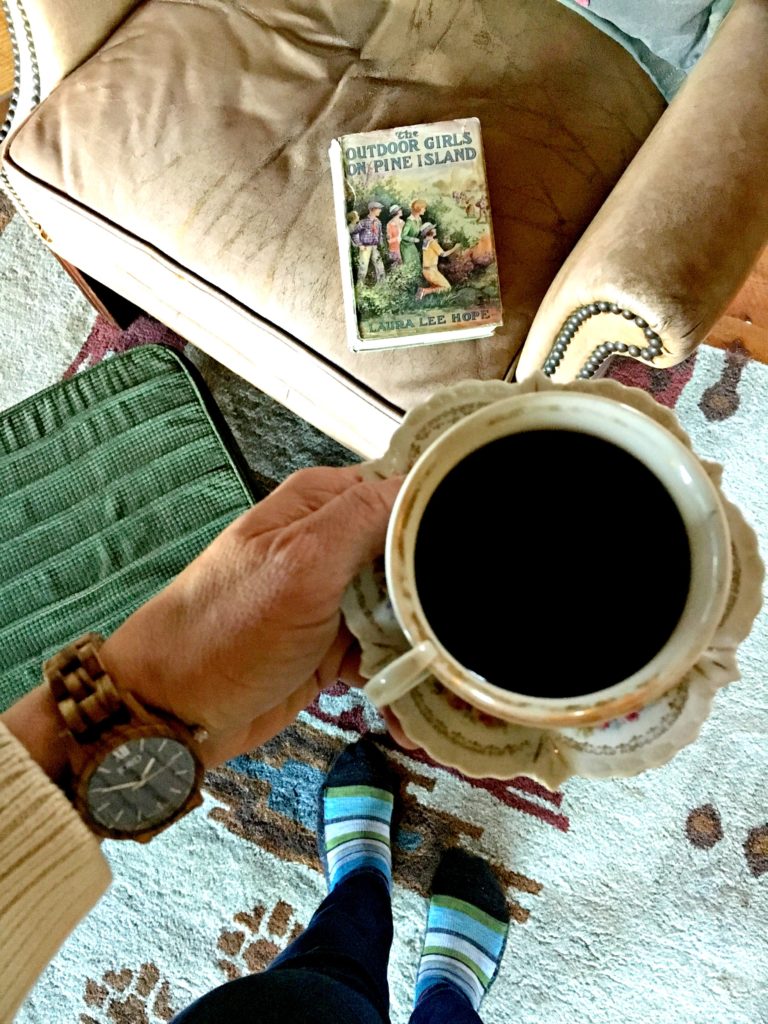 I always have my eyes out for pretty cups and saucers when I'm out at antique shops and thrift stores.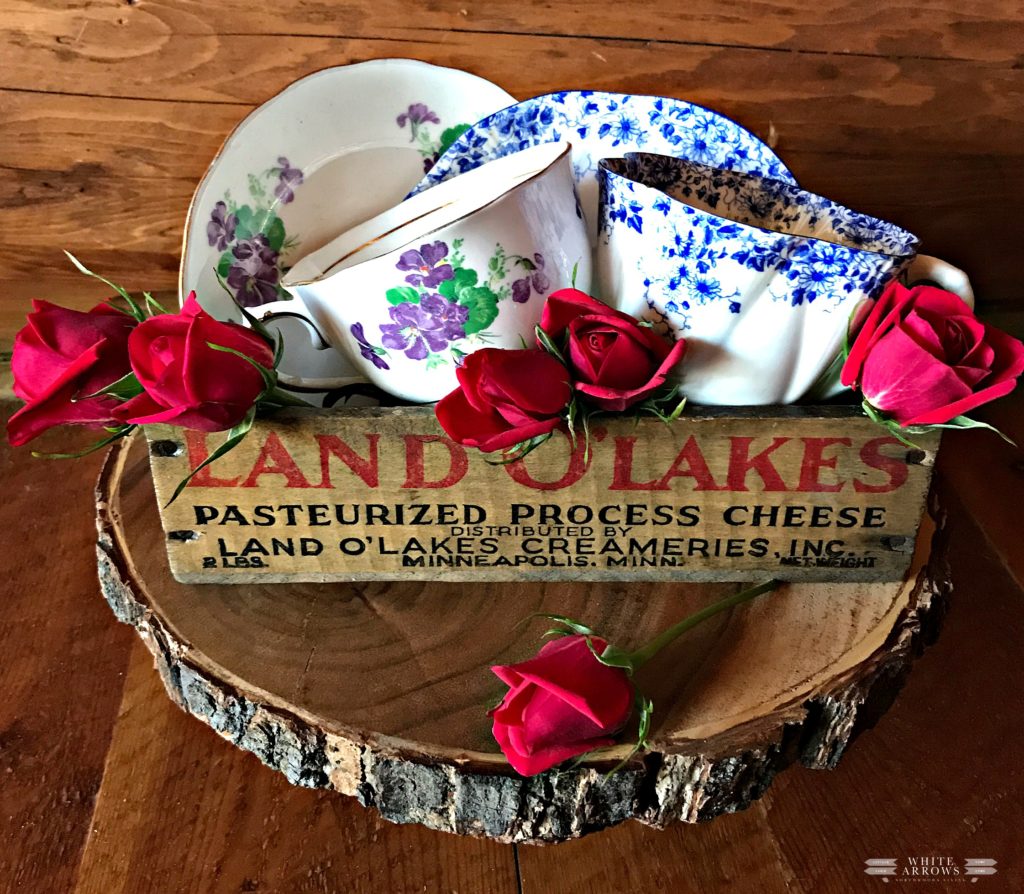 See more of how I decorate with tea cups around my cabin in this post.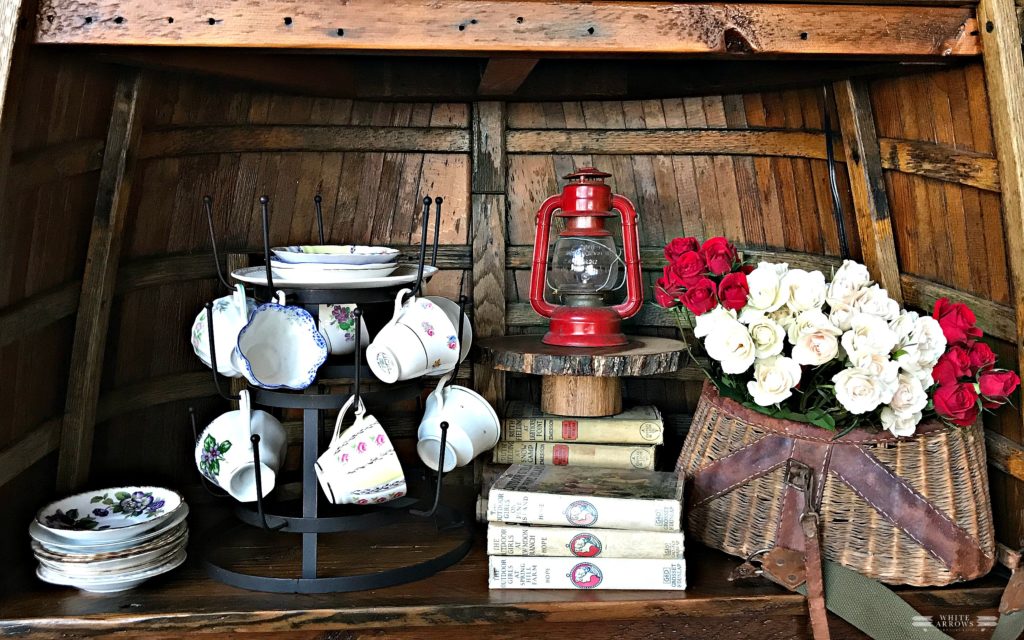 And one of my favorite things to drink out of a tea cup? Why not?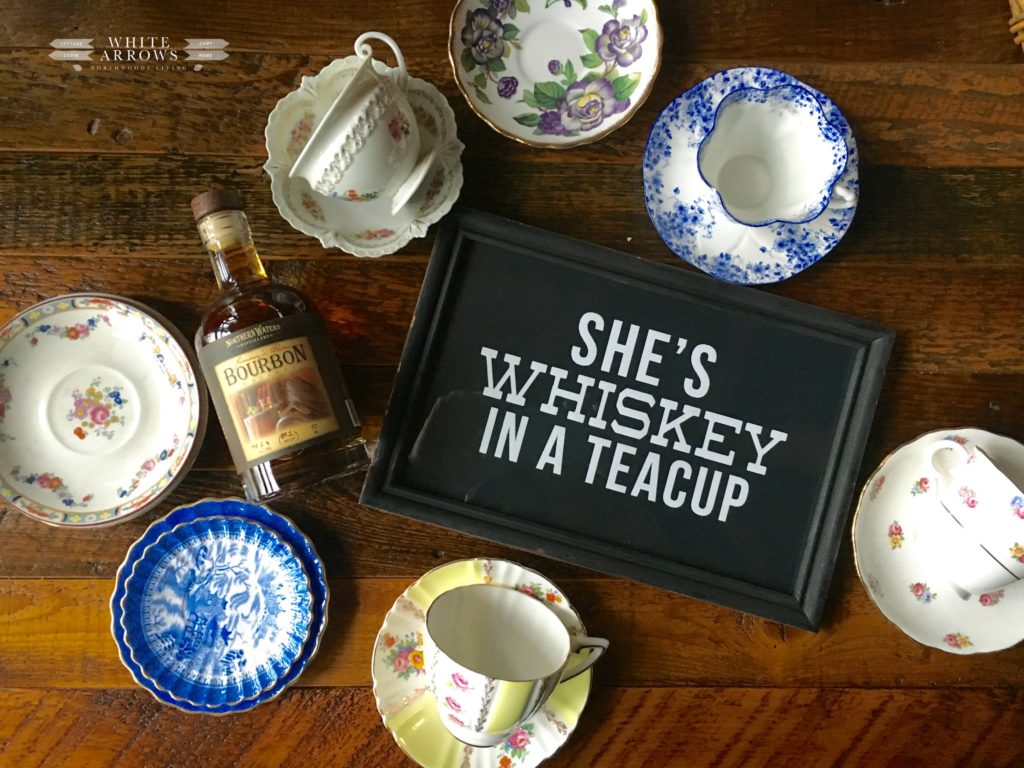 Cheers!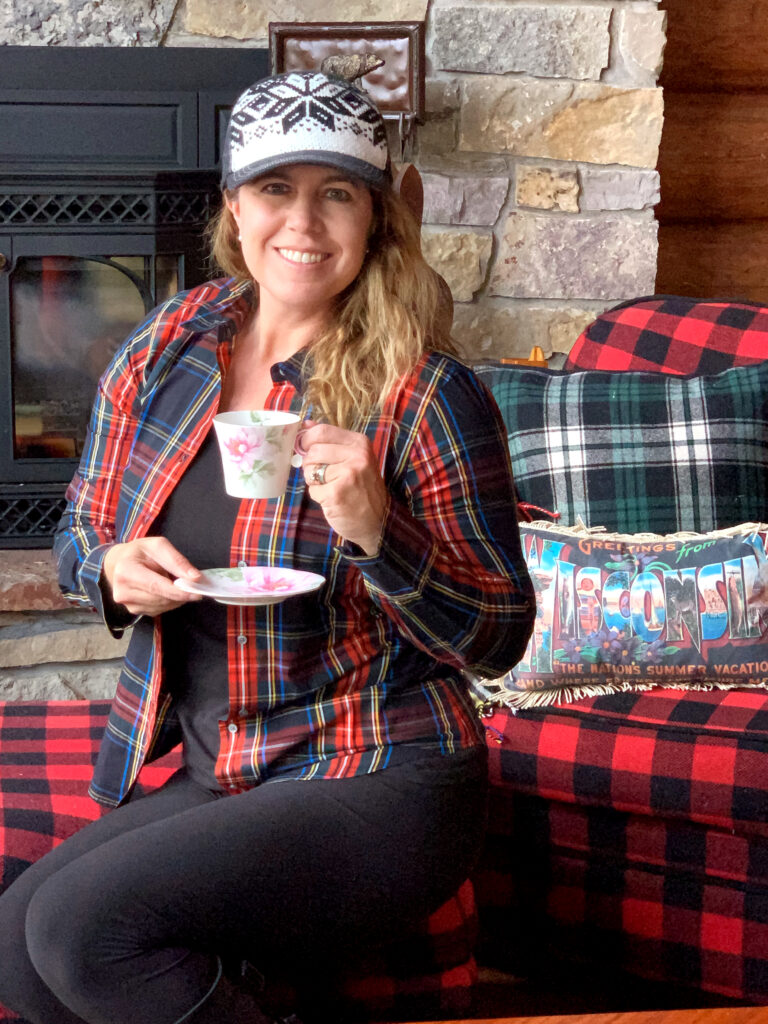 FOLLOW ALONG
Instagram ~ Facebook ~ Pinterest ~ Twitter ~ YouTube