I'm so excited. The snow is finally falling here in The Northwoods of Wisconsin. Hockey season has begun and I'm pulling together all my ideas for our Christmas decor this year.
I always love using favorite decorations from years past and layering in some new pieces too.
This year it's been even easier thanks to VHC Brands. They have the most beautiful bedding, decor and accessories.
Christmas Decor
With seven pages of beautiful stocking options,I chose the Emmie Red Patch Stocking.
People think my favorite color is red, because I decorate with it so much.It's actually green, but I am always drawn to to lots red in my cabin.
For Christmas this year I wanted to add some red and white accents to my buffalo plaid. These stockings were the perfect ones.They are two sided, gingham on one side and quilted stars on the other.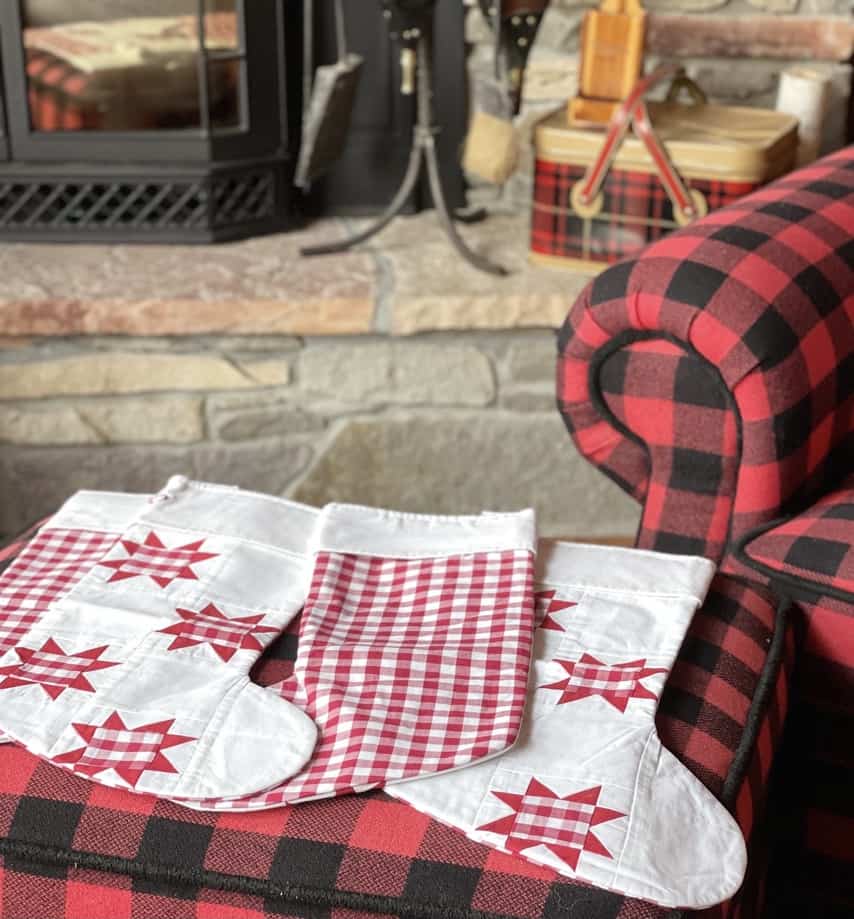 For the past several years I have had three or four trees for the Holidays.One is a family tree with all my kids ornaments collected and crafted over the years.Another one is full of Northwoods inspired ornaments.A third tree is my "grown up" tree with ornaments, sprays and ribbon styled with my favorite plaids.The fourth tree is in our sunroom to enjoy from the kitchen with lights that show up outside from the driveway.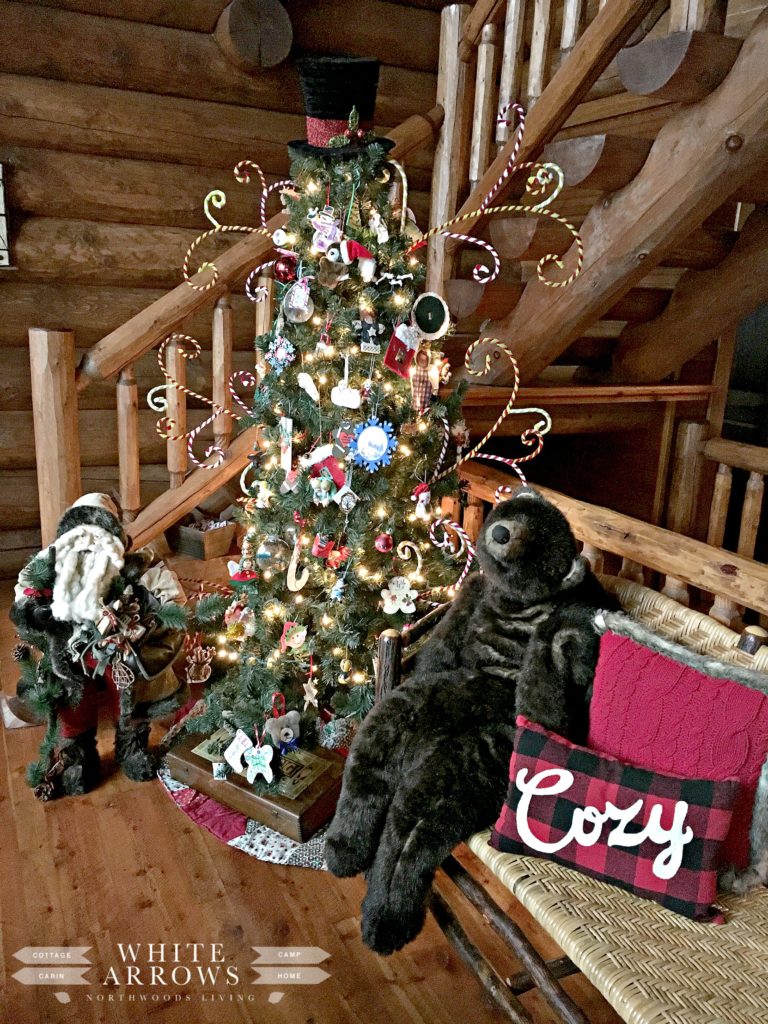 To go along with the stockings I picked out two tree skirts, the Emmie Red Ruffled Tree Skirt and the Emmie Red Patchwork Tree Skirt.
Our family tree has a special quilted tree skirt made by my mother-in-law.I've used several different things (blankets, fabric) under other trees.I'm so excited about these trees skirts from VHC Brands.There are a lot of beautiful choices on their website.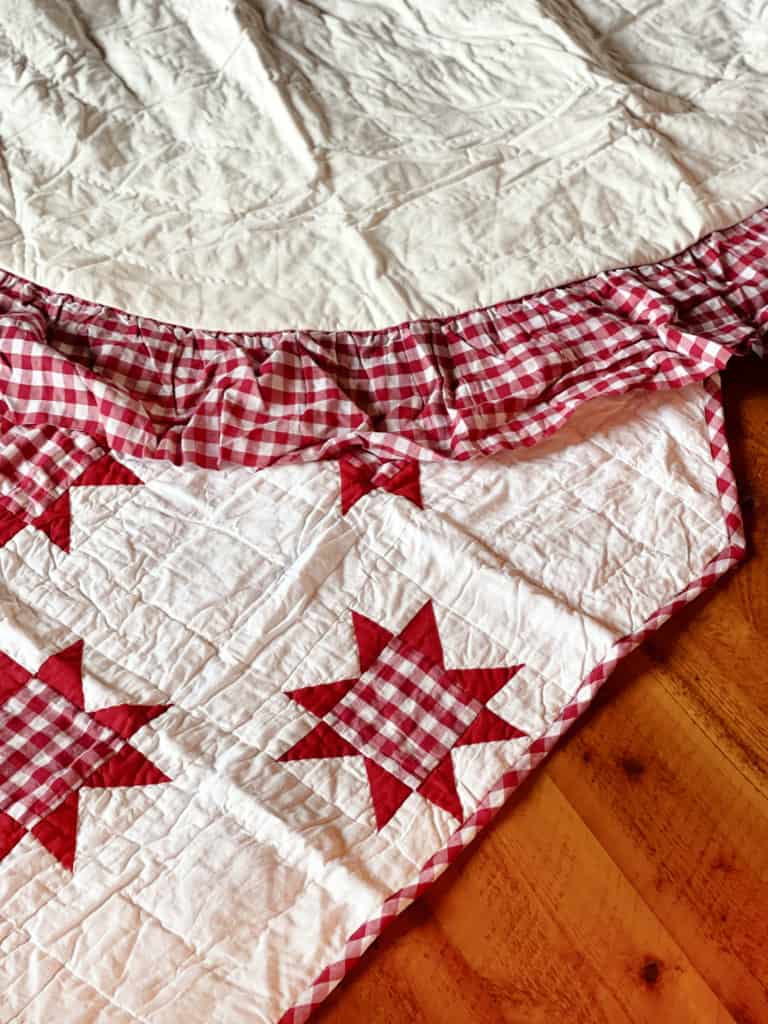 VHC Brands has beautiful throw pillows to add around our Great Room this Christmas.I picked out these plaids.The Amory Tree Pillow and The Amory Plaid Pillow look so cute with the Emmie Jolly Pillow.They will mix in well with my other plaid and Holiday pillows from past years.
Find more pillow options on the VHC website.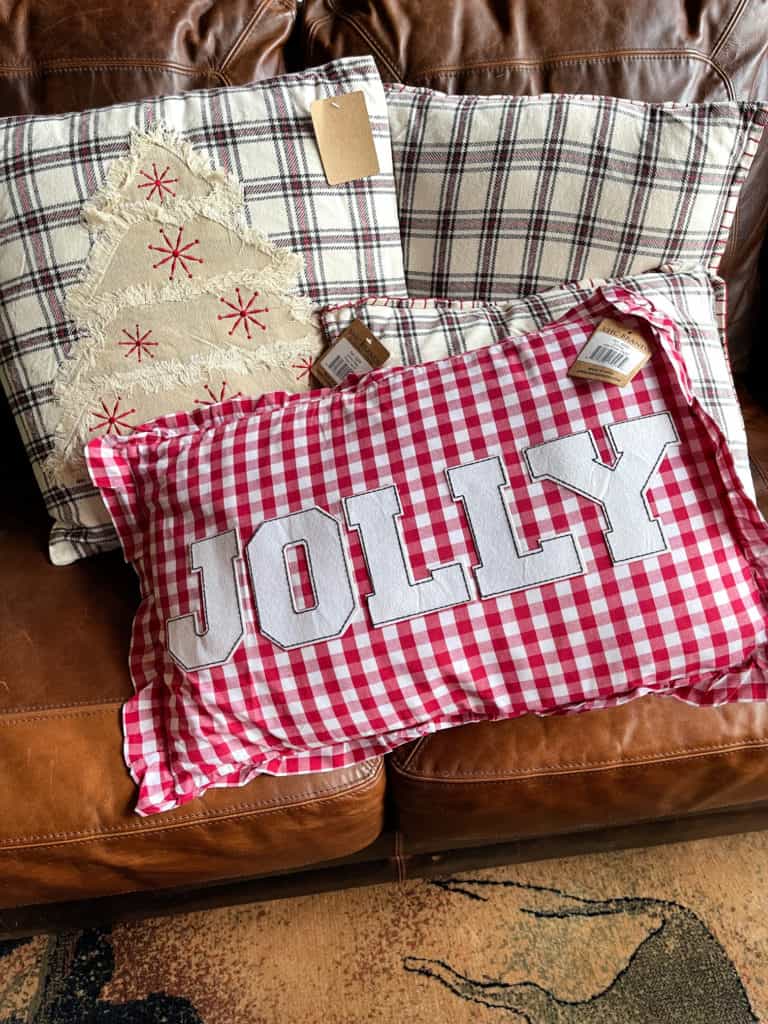 The Table
One of my favorite things to do is set our table.The Tannen Placemats will be perfect this season.They remind me of ones my mom had when I was growing up.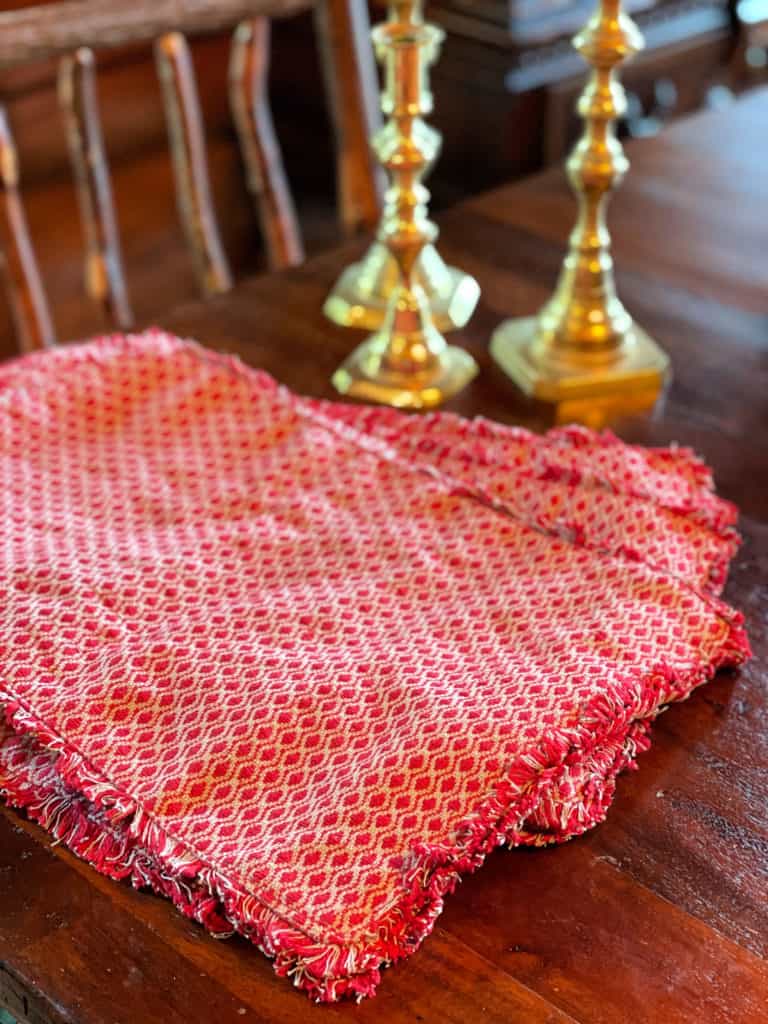 I always love having a beautiful runner on our entry table.This one, The Weston Runner, will work well from Christmas through Winter.I love the red stitching!
There are a few more items on my wishlist from VHC Brands website of Tabletop and Kitchen decor.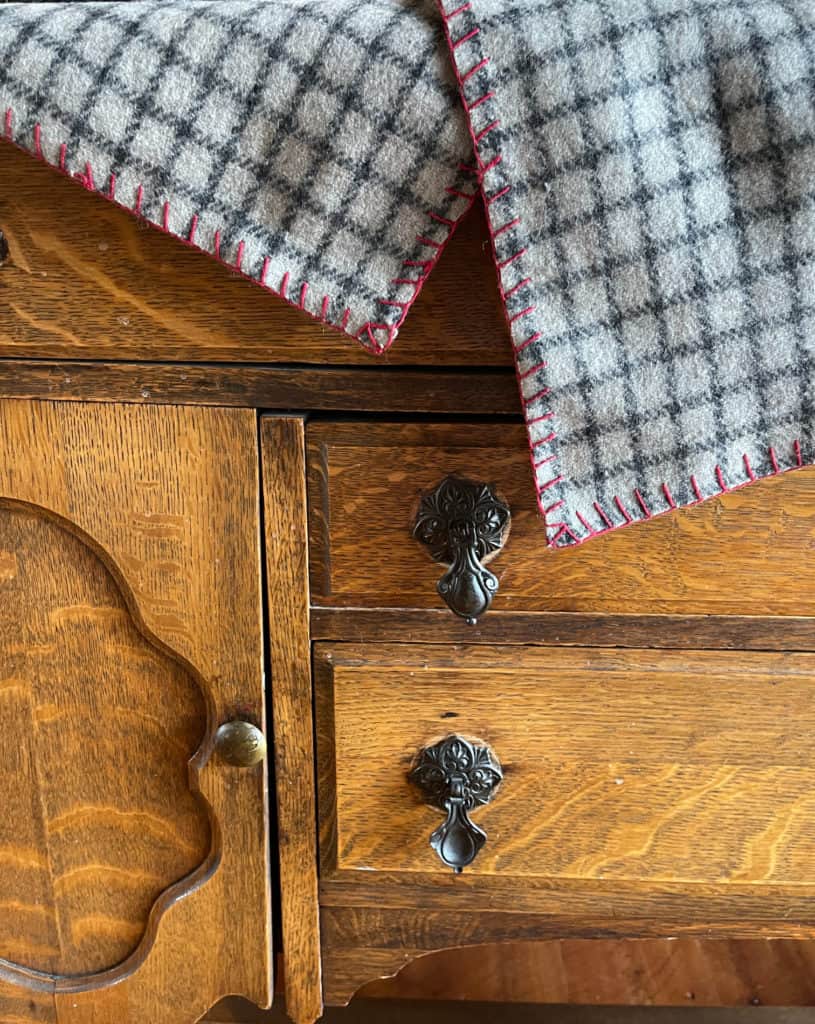 VHC Brands have beautiful rug options for rooms and entryways. This Cumberland Stenciled Moose Jute Rug Half Circle Welcome to the Cabin w/ Pad will look amazing by the front door.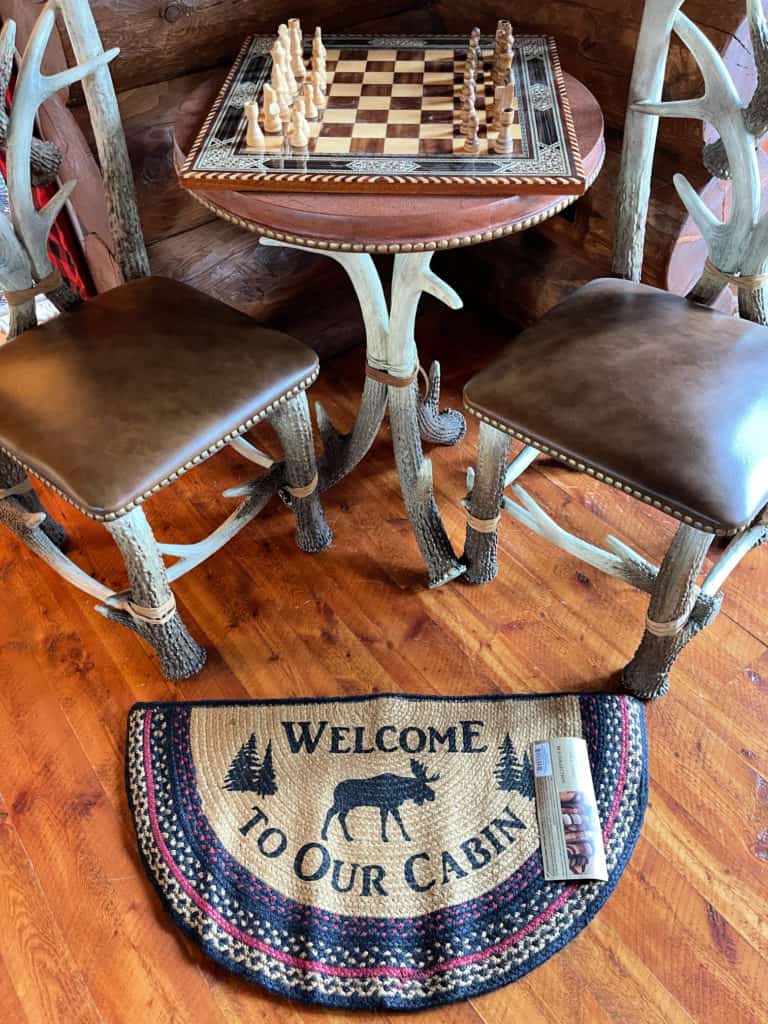 Bedding
One of the first things we do when the temperature starts dropping is change to flannel sheets. I wanted to change our pillowcases and add a cozy quilt this year too. The Cumberland Collection is perfect to coordinate with our duvet and other bedding and up that cozy factor.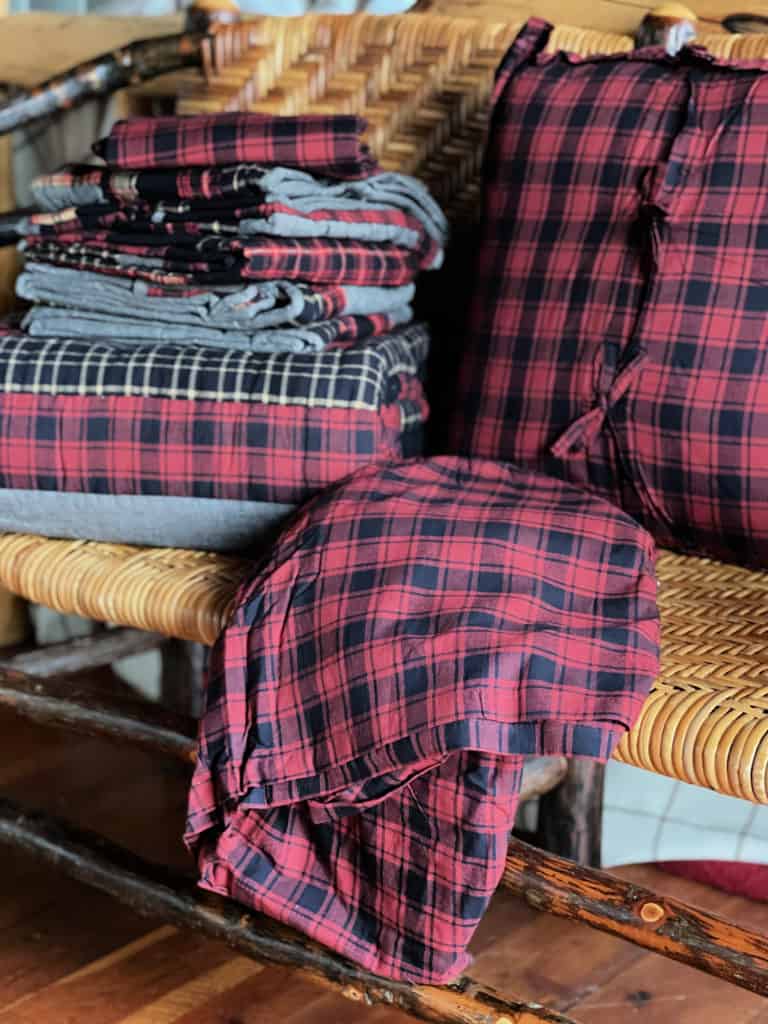 I highly recommend VHC Brands for several reasons:
The variety of options
The quality of their products
The reasonable prices
Follow along to see how all my Christmas decor comes together over the coming weeks. There are so many ways to follow along below. Just click on the links and it will take you to my social media accounts where you can click again to follow.
And if you are looking for a fun place to do your Christmas shopping, come visit my shop in Minocqua, Wisconsin or shop on line from anywhere!
Other Posts to Enjoy
FOLLOW ALONG
Instagram ~ Facebook ~ Pinterest ~ Twitter ~ YouTube ~ Tik Tok ~ Liketoknow.it