I found an easy and beautiful way to stay organized with custom Purple Trail Planners.
(Affiliate links are used for your convenience. Read my full disclosure here.)
I am still a paper girl. I like the act of writing down my schedule and to do list and visually seeing it there on the page.
Writing down my to do list each day is typically done on loose leaf paper. I sit down and rewrite it each day, and a week ahead, loving to cross things off as they are completed.
I've been wanting something more formal and all contained in one place. Something pretty when I go into a meeting has been on my want list.
I found the perfect planner with Purple Trail Planners. I can customize everything from the size, the cover, to the pages inside to be exactly what works for me.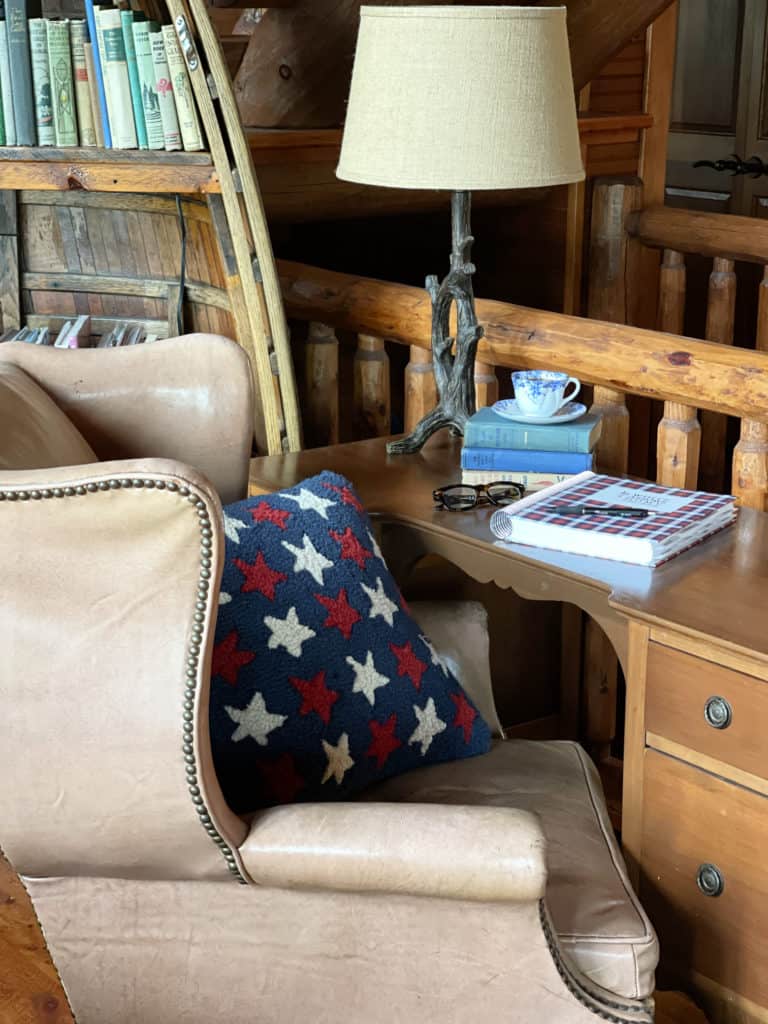 The Planner
It was so much fun to go through Purple Trail Planners' easy to use website and see all the options for beautiful covers. I could even add my own photo to the top.
I ordered the Navy Plaid Custom Daily Planner in the 8.5 x 11 size customizing it with my logo.
I wanted the hard book cover to help it be more durable as I use it so much throughout the day and take it in and out of my bag.
You can even choose what kind of binding you want. I chose the spiral so it would stay open easily.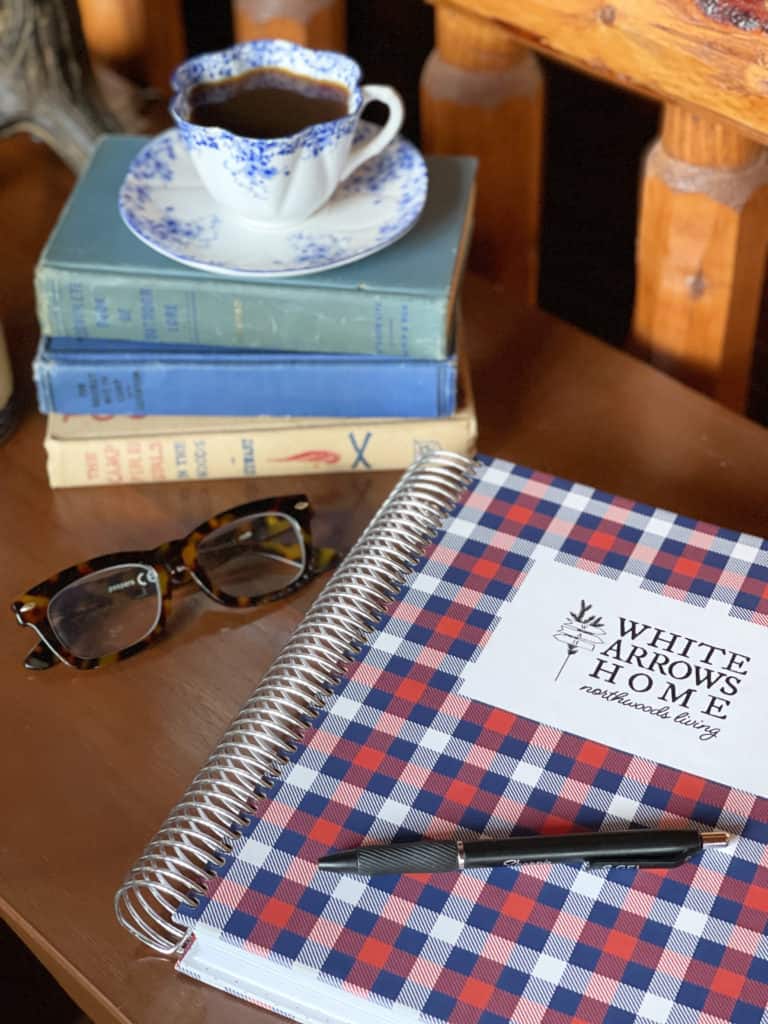 The inside page theme is neutral grey and with a page layout of one page per day on standard paper type.
My planner length is 12 months from the date I chose. Because of the additional pages I put inside, my planner is broken into two books, six months in each.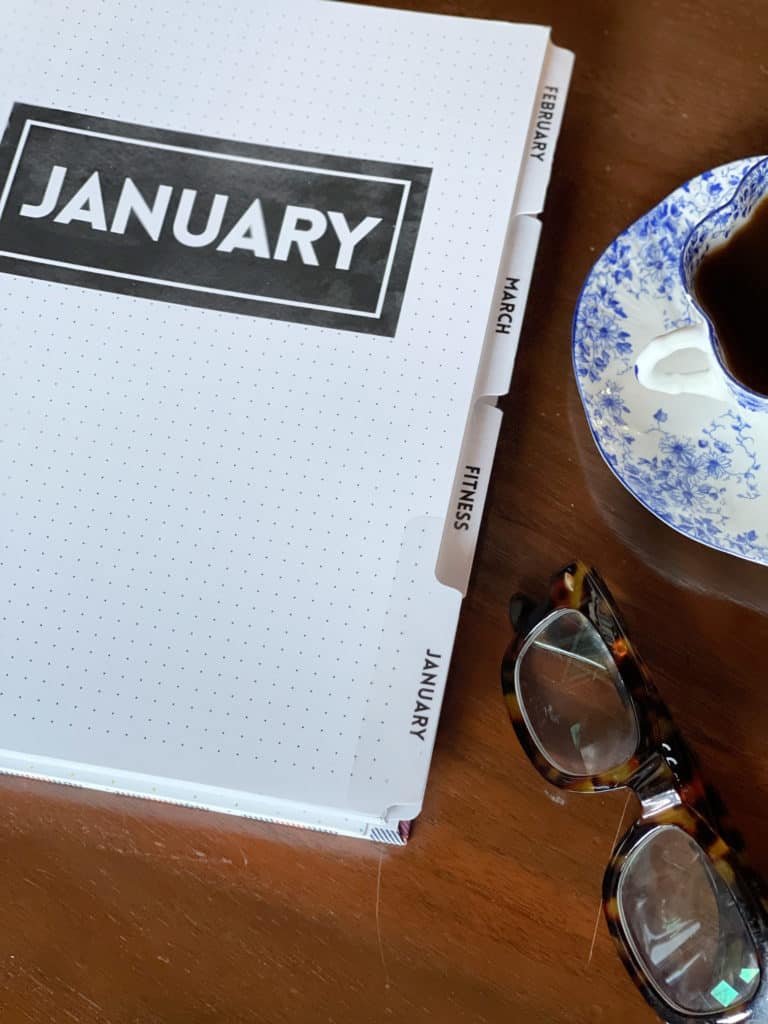 Additional Pages
There were several options for pages I could add to my planner. These were the ones I choose.
Fitness Trackers
Nutrition Trackers
Shopping Lists
Habit Trackers
If I go to the grocery store with out a list I will forget half the things I need. I'll end up needing more trips to the store and even spending more money. Now I have an easy place to keep my list and reference it when I shop.
I could tear it out of the planner, but I've been taking a screen shot with my phone. Often I get many of the same things each week so it's easy to add them to the next week's list without forgetting anything.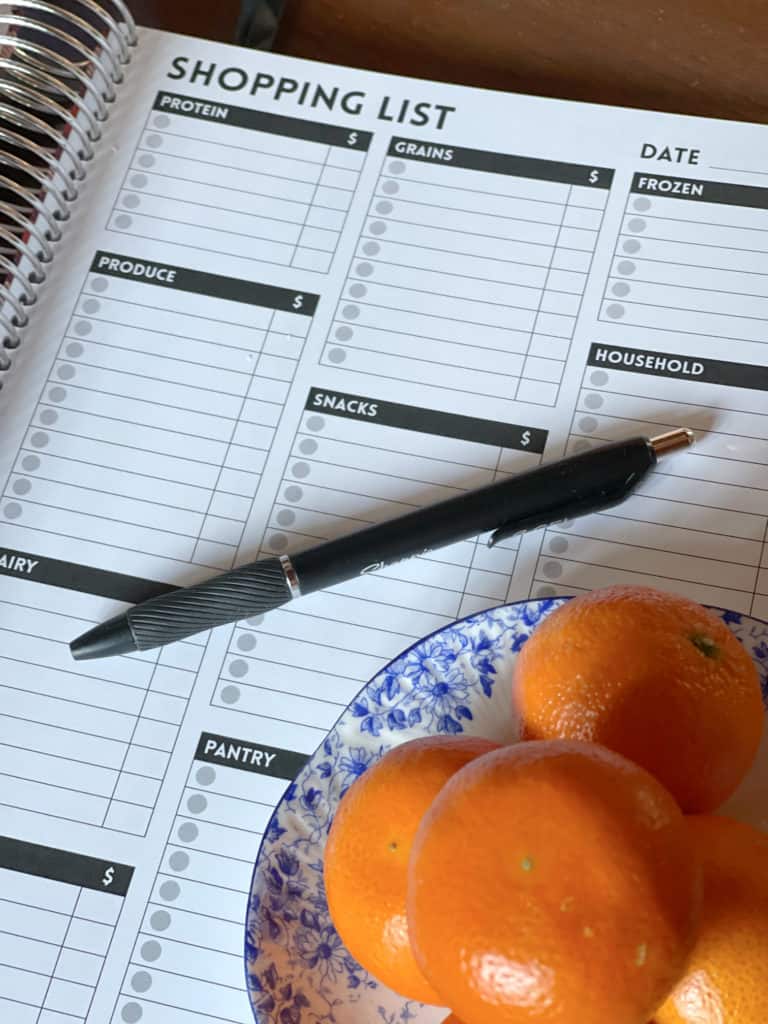 I am very goal driven, always setting small goals to improve myself. Seeing my goals written down and tracking them through the week helps one hundred times over in helping me achieve them.
My goals might be as small as not leaving for work in the morning until the sink is empty to big goals like writing my book. Even important goals like remembering to still wear my retainers at night (how old am I? 😉 ) can be tracked here.
It takes 66 days to form a habit according to James Clear, author of Atomic Habits. I read Atomic Habits last December and shared about it in THIS POST. Checking days off and seeing the progress I make is an important part of the process.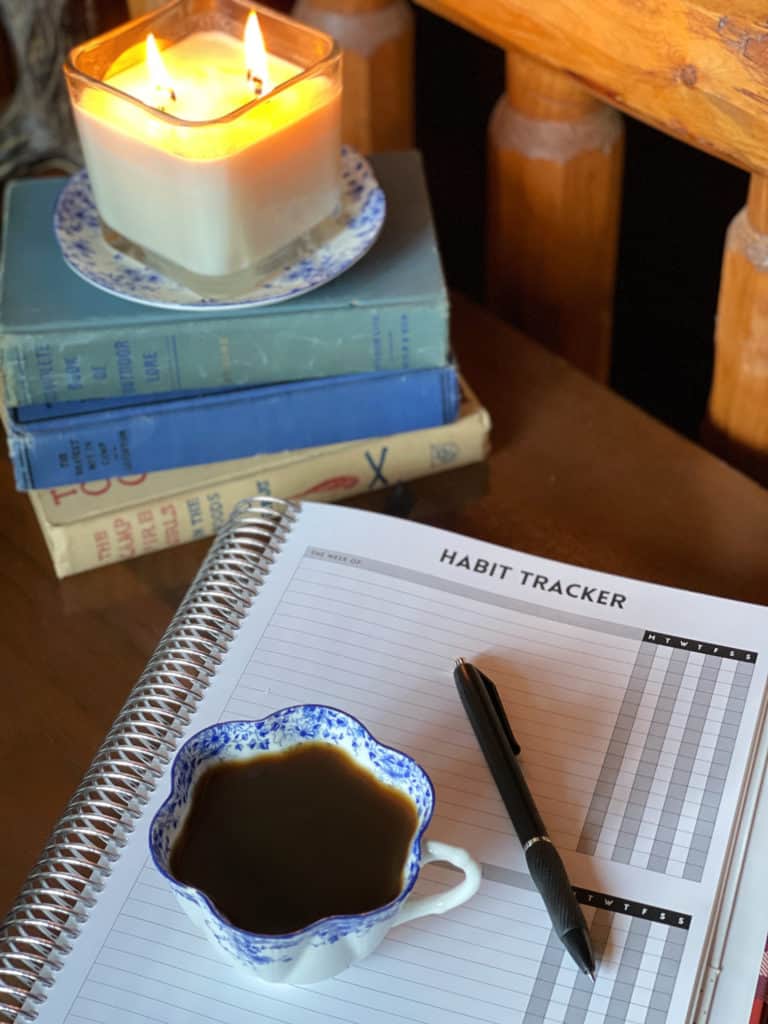 The Nutrition and Fitness trackers work right along with making those great habits. Staying hydrated, eating well balanced.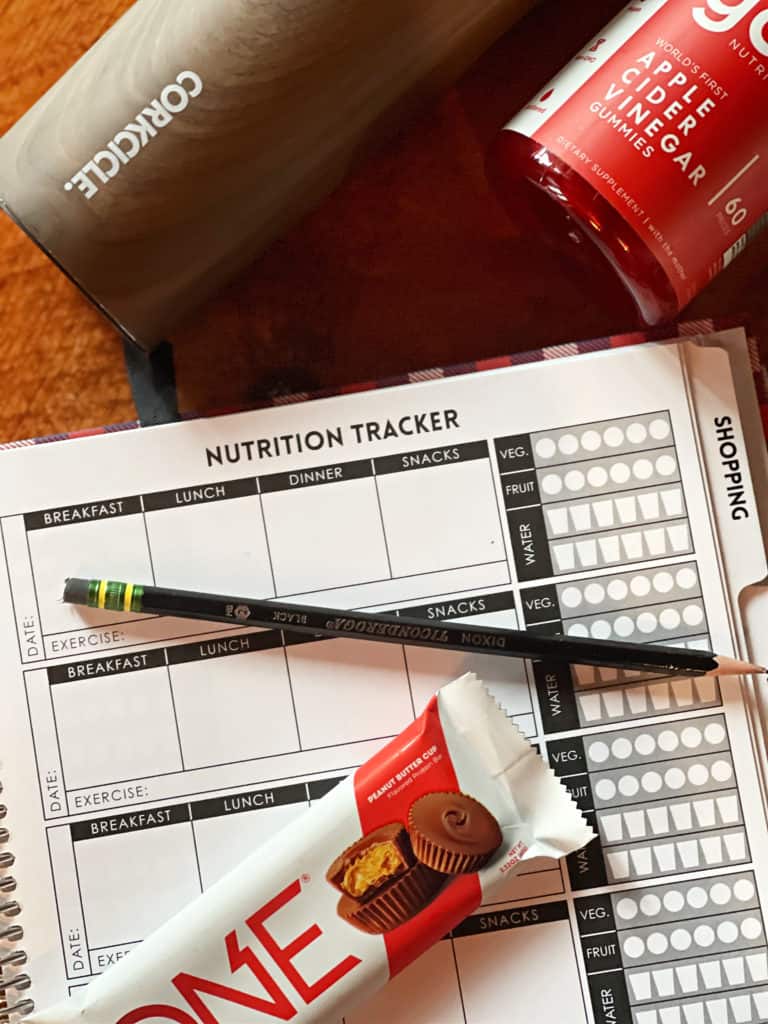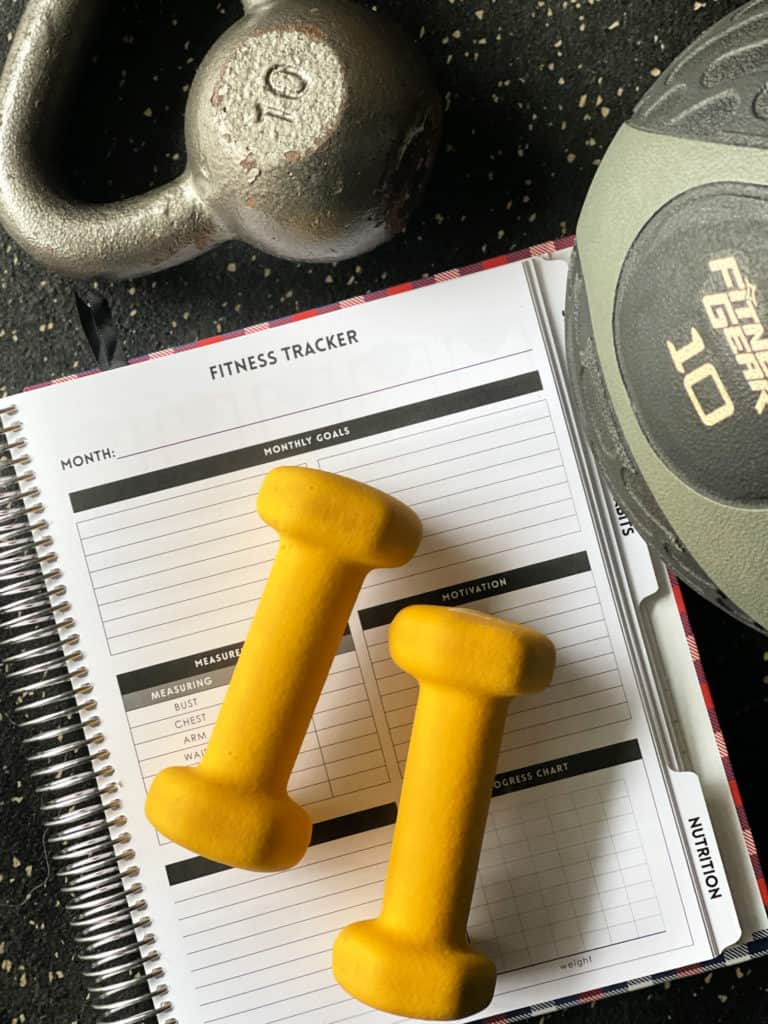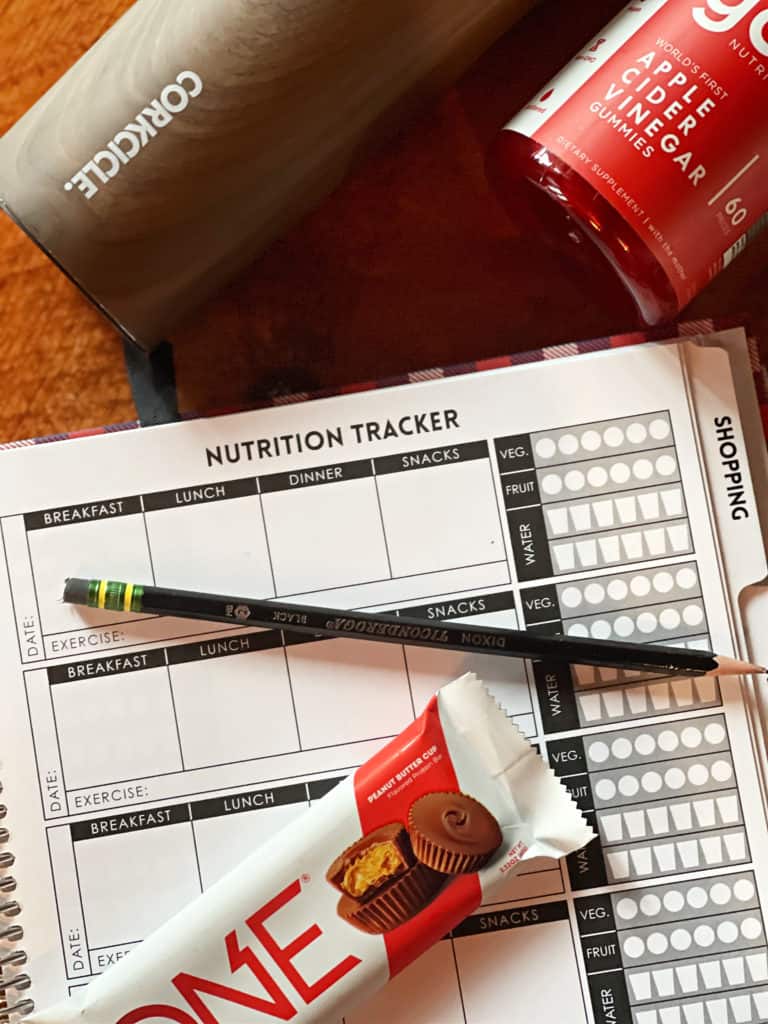 The Extras
There are so many fun extras with Purple Trail Planners too to continue making it fit your personality, hobbies and style.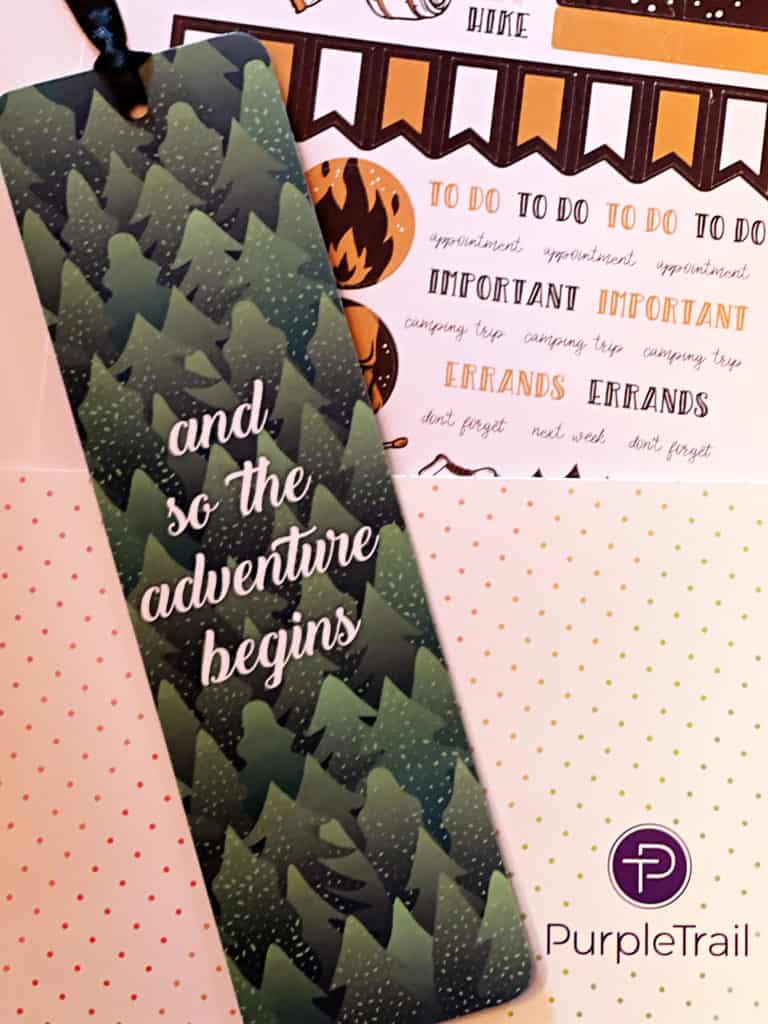 I chose these fun options:
Evergreen Mountains Ribbon Bookmark
Camping Gear Planner Stickers
Pocket Folder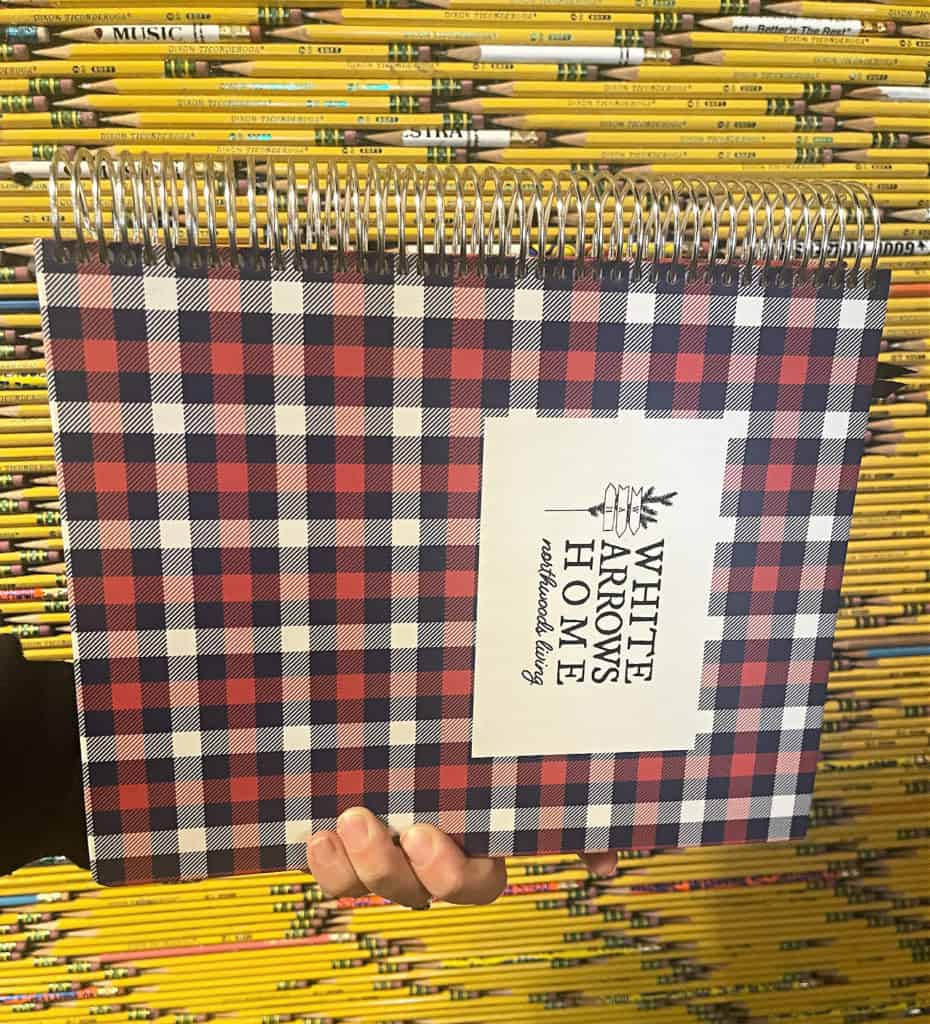 I a big planner like mine is too much to carry around or too intimidating then you can choose one of their Tiny Planners.
You can customize a three ring binder perfect for special projects or a book of family recipes.
There are customizable notepads, guest books, stationary and so much more!
These planners and products are not only a great idea for starting out the new year more organized, but they make a great gift too.
FOLLOW ALONG
Instagram ~ Facebook ~ Pinterest ~ Twitter ~ YouTube ~ Tik Tok ~ Liketoknow.it