This is an exciting post! I'm sharing a sneak peek of my Christmas Decor for this year and participating with a group of bloggers to bring you a HUGE Giftcard Giveaway! Read about my decor ideas and then about how to enter the Giveaway.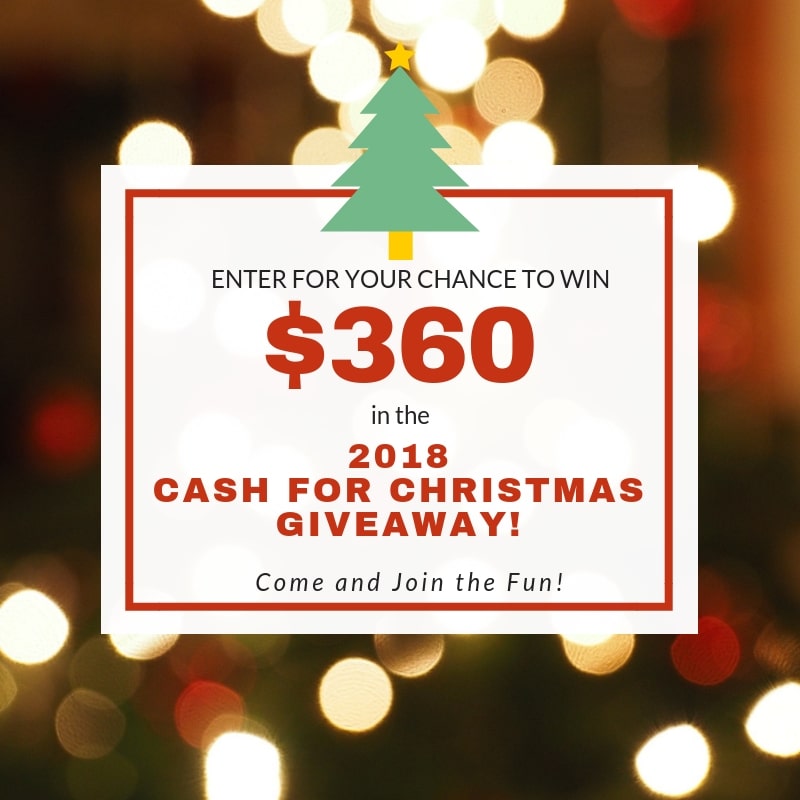 Decor
I am getting very excited to decorate for Christmas! We don't usually start decorating until after Thanksgiving. Our family has so many Thanksgiving traditions that we enjoy and decor that we like to put out, that we savor the month of November for all that the season has to keep it special.
Some planning and dreaming about what my Christmas decor will look like this year has been going on for a few months. Most of my Christmas decor stays the same from year to year because just as for Thanksgiving, we are big into tradition. My kids are a big part in bringing out the bins and ornaments and decorating the trees. I love the joy they have remembering each item as it is unpacked.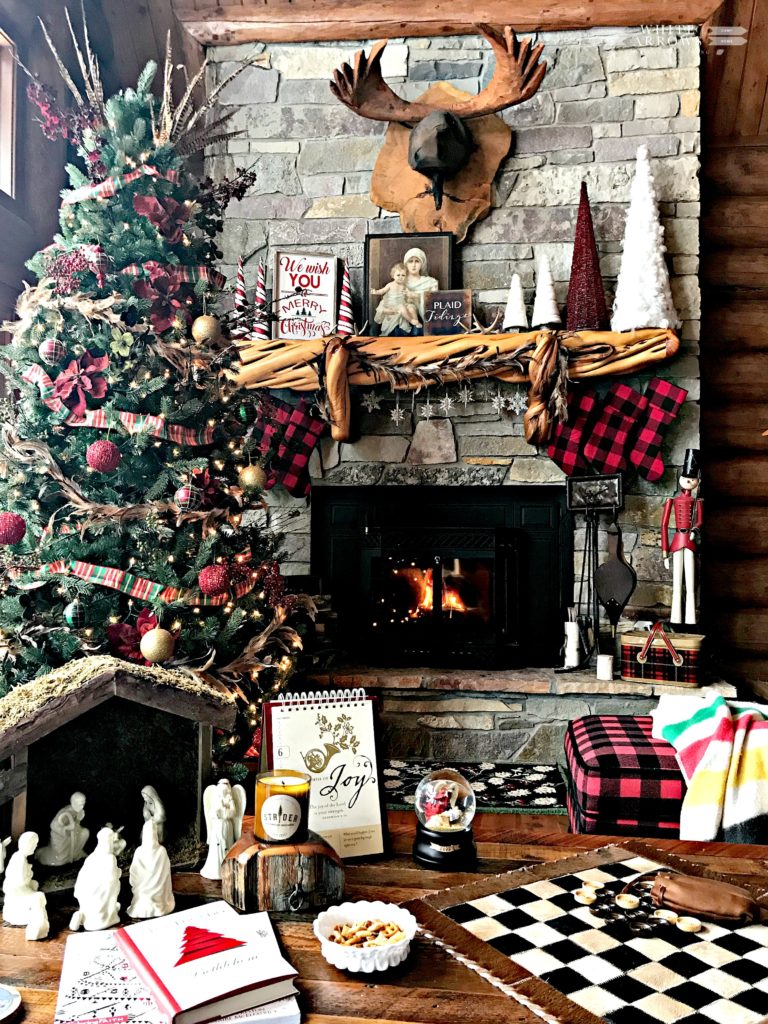 We usually set up three trees. One for all the kids ornaments, one for our Northwoods ornaments and one in the great room with a more elegant style.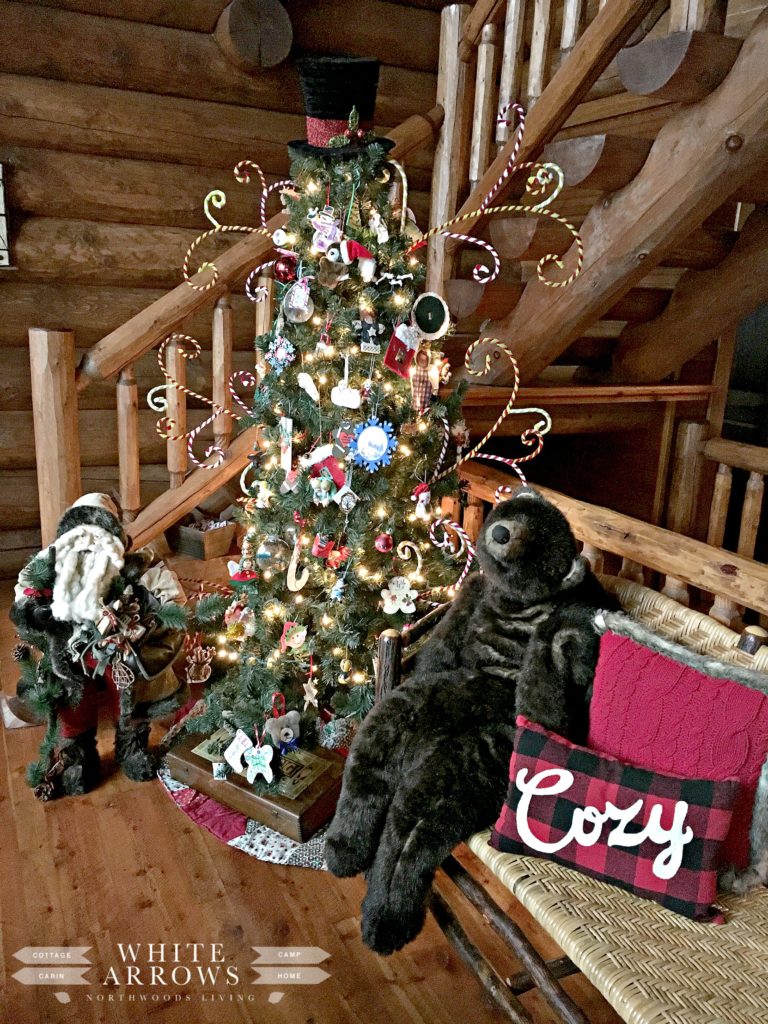 This year though, I have decided to change my great room tree. It has been the same for the past 10 years! That's how much I love what I do, I don't tire of it! At a flea market this summer I found a blanket that changed everything. The red and white throw reminded me of an old ski sweater and an idea was sparked.
(Affiliate Links are shared for your convenience, read my full disclosure here.)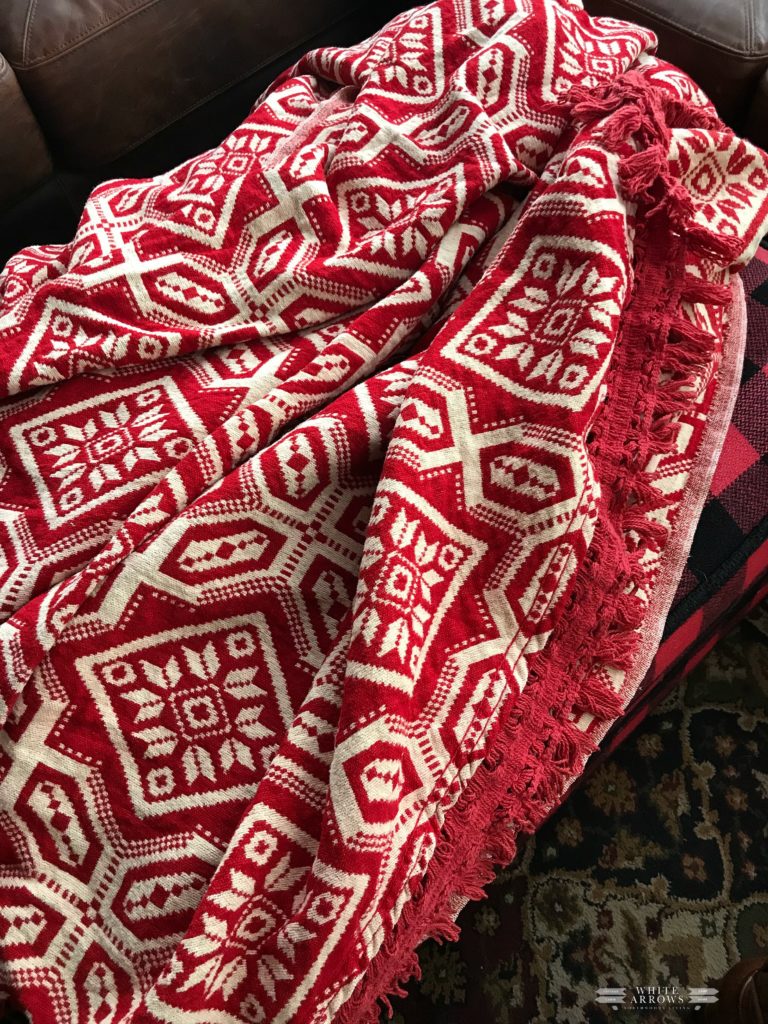 We are a big downhill skiing family and the nostalgia and love of winter embraced in Fair Isle design seemed perfect for our Christmas decor this year. Ornaments from Hobby Lobby that look like giant snowballs and ponpoms like the top of ski hats will be perfect hanging beside snowflakes from The Dollar Tree.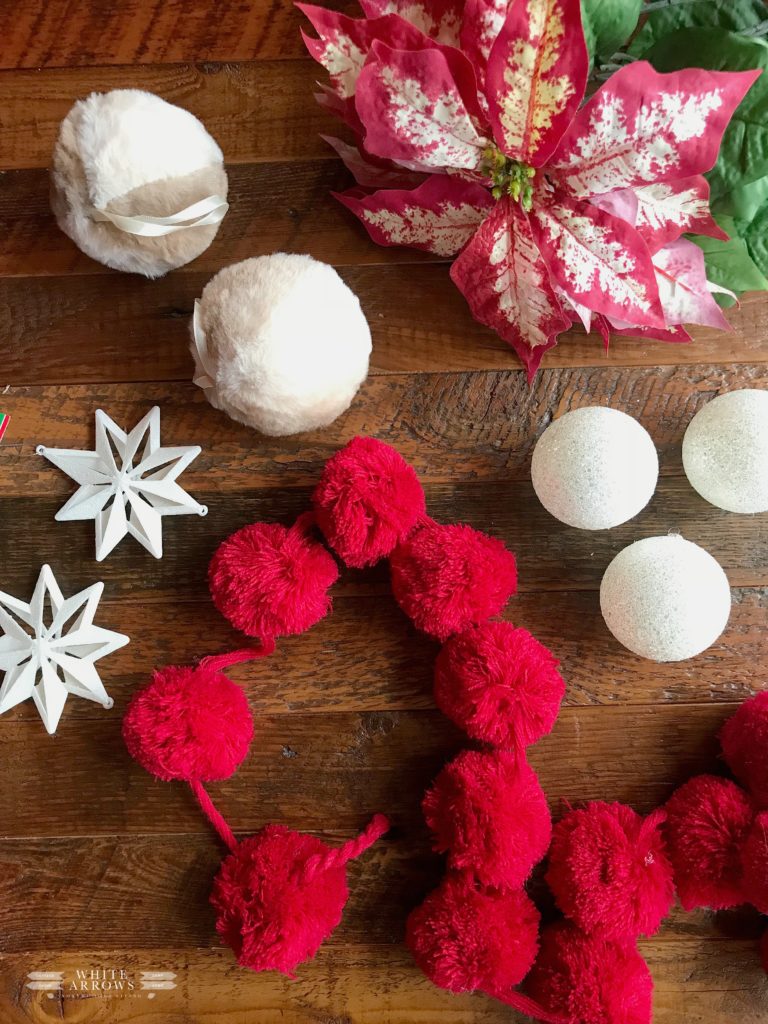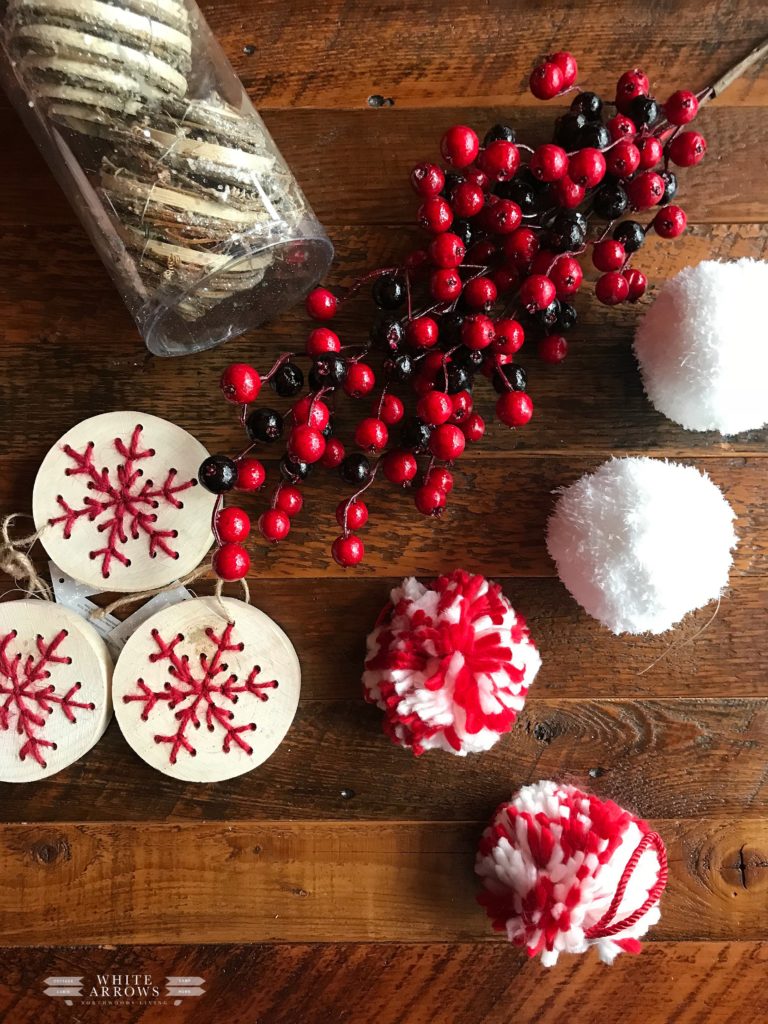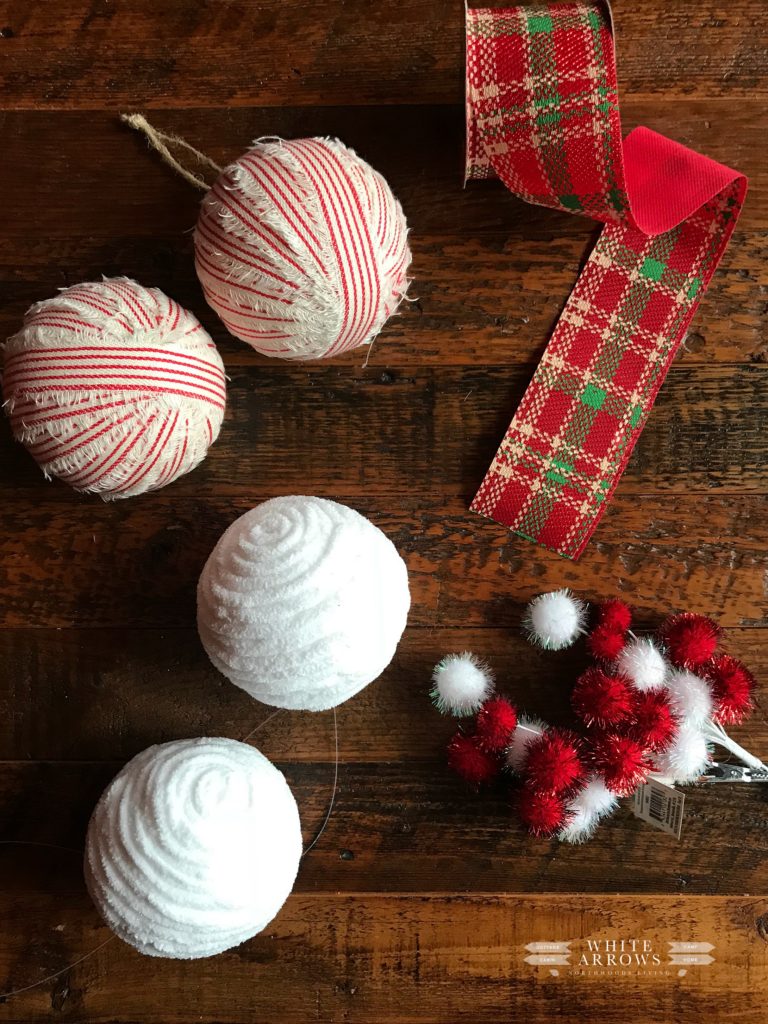 At one of my favorite local shops, Roughing It In Style, I found beautiful candleholders with red and white Fair Isle candle holders.
It's all coming together. I can't wait to see it all up and share it with you in a few weeks!!
Giveaway
It's time for a Christmas giveaway! Are you getting geared up for the shopping season? Do you need extra cash for Christmas?? Don't we all!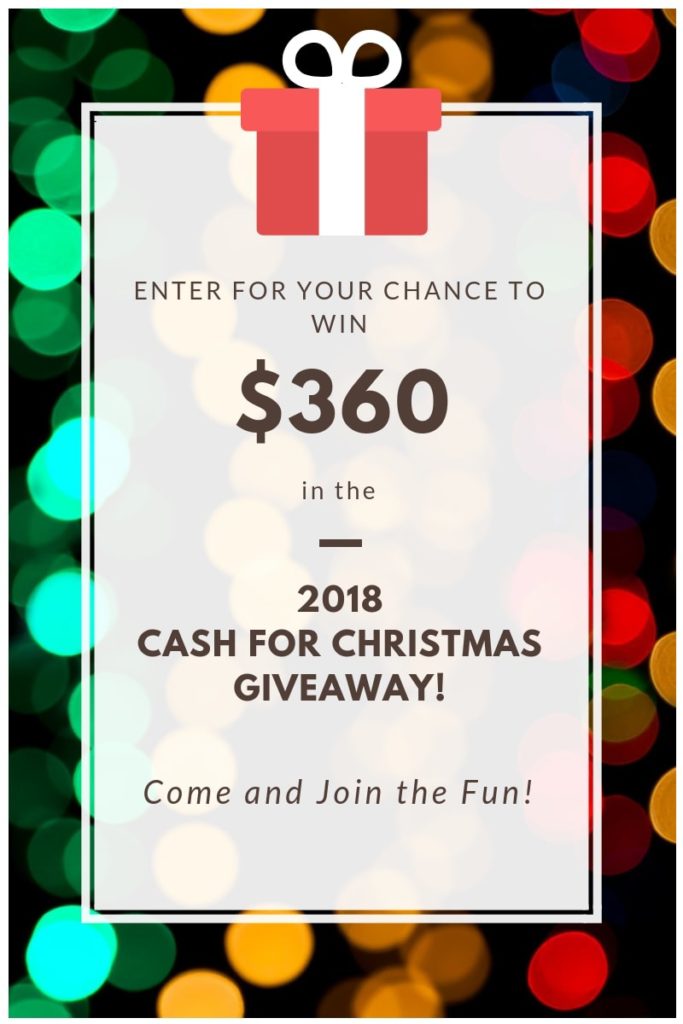 We are so excited to be giving away $360 in cash prizes for you to use starting this Thanksgiving weekend.
Here are the prizes:
1 – $150 Amazon Gift Card
1 – $100 Target Gift Card
1 – $50 Walmart Gift Card
1 – $50 Kohls Gift Card
And 2 $10 Starbucks gift card as an extra bonus winner!!
There will be 6 winners in this giveaway. Each winner will receive a gift card code to use on the online store or in the actual store.
Now its time to meet our wonderful co-hosts who have made this giveaway possible.


Starting at the top row we have:
Teresa – Sweet Farmhouse Dreams | Kristin – White Arrows Home | Audrey – That Recipe & Munofore | Susan – Culinary Envy | Carrie – Curly Crafty Mom | Tammy – Creative K Kids | Linda – A Labour of Life | Kenyatta – My Design Rules | Gladys – Moms To Grandma | Carol – The Red Painted Cottage | Emily – Domestic Deadline | Kara – Phoenix Mom Blog | Sinea – Ducks 'n a Row | Whitney – Beauty, Baby, and a Budget | Meredith – The Mom of the Year | Gina – Money Savvy Living | Trish – By Trish Sutton | Habiba – Craftify My Love | Marcy – Backyard Patch Herbal Blog | Marilyn – Marilyns Treats | Terri – Christmas Tree Lane | Jamie – As For Me and My Homestead | Debi – Life Currents |Marie – The Inspiration Vault | Donna – Blog By Donna | Tammy – My Life Abundant | Michelle – Our Crafty Mom
Please stop by and say hi to these wonderful ladies and their blogs.
The giveaway will end midnight on Wednesday, November 22nd, the night before Thanksgiving. You will have 48 hours to respond to the email claiming the prize. If you respond right away, we will get you the gift card code promptly so that you can shop with it on Black Friday! If we don't hear in 48 hours, we will have to choose another winner.
Open to anyone who can receive gift cards from Amazon, Target, Walmart, Kohls, and Starbucks
Join Me as I share more inspiration with you each day on:
Instagram ~ Pinterest ~ Twitter ~ Facebook