(Affiliate links are used for your convience. Read my full disclosure here.)
I'm so excited to be participating again in the Creative Craft Blog Hop hosted by Celebrate And Decorate and Design Morsels! You can find a full list and links of other bloggers participating at the bottom of this post.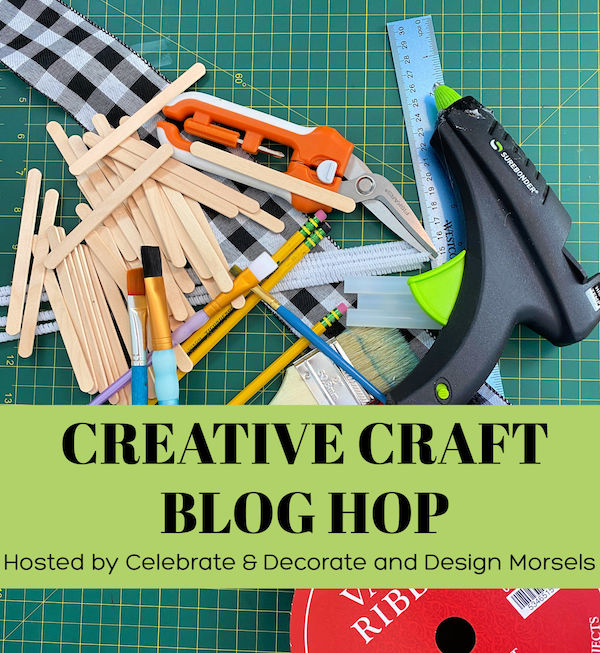 Last month I shared our rustic wood backsplash in our guest cottage.

This month I'm sharing another project in our guest cottage. There are so many fun ways to be creative in this space!
If you are coming over from my friend Rebecca's at Zucchini Sisters welcome to Camp Paradise!
Camp Paradise is our lakeside log cabin home in The Northwoods of Wisconsin where my family lives surrounded by pine and birch forests on the shores of a gin clear lake. White Arrow Signs point your way throughout our community. The nostalgic signs inspired my blog name.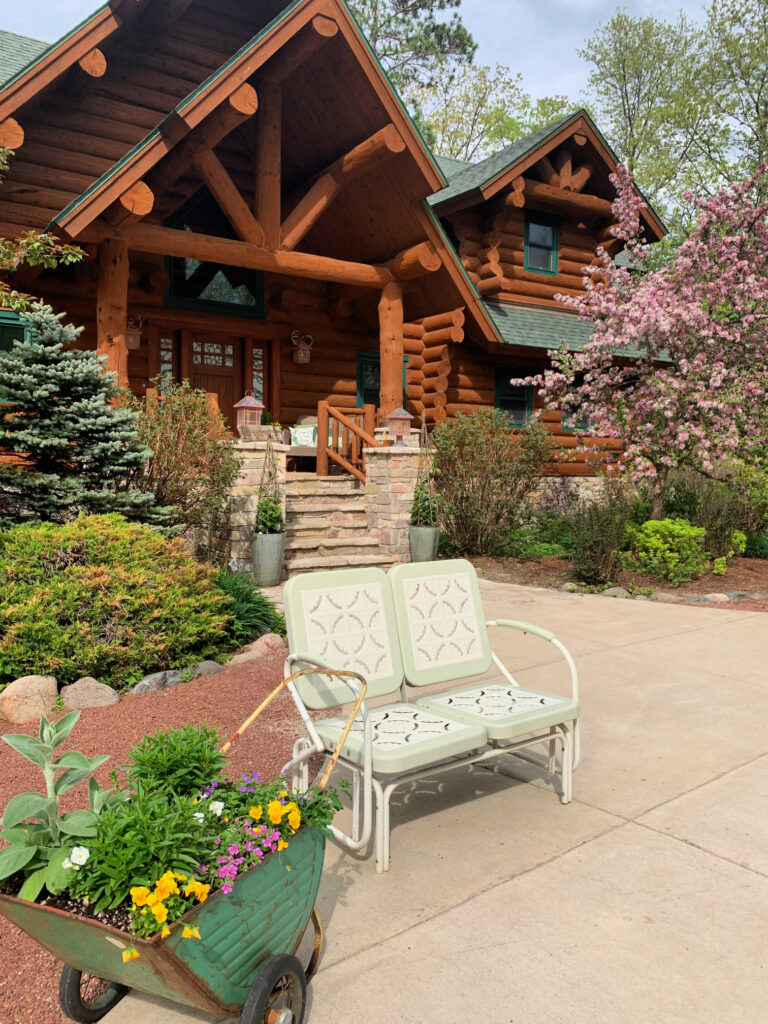 The Project
We have spent the last two years trying to decide how we wanted to finish off this space in our guest cottage. It's a little area outside the guest room. After hanging our animal print gallery wall and adding a barnwood wainscot, I was looking for what to do on the other walls. One of the things I collect are vintage snow shoes and we hung a pair above the red cabinet. To the left of the windows, I decided I wanted to hang some antlers.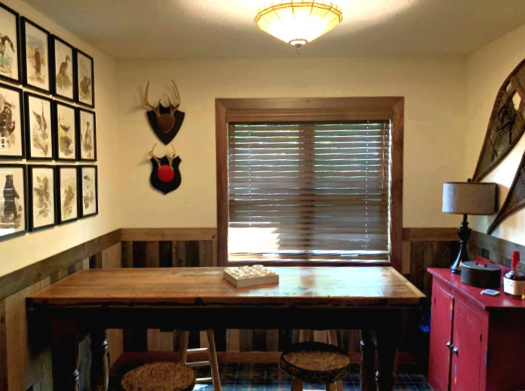 I have found a few sets of antlers on plaques for reasonable prices and they have been waiting around for some projects.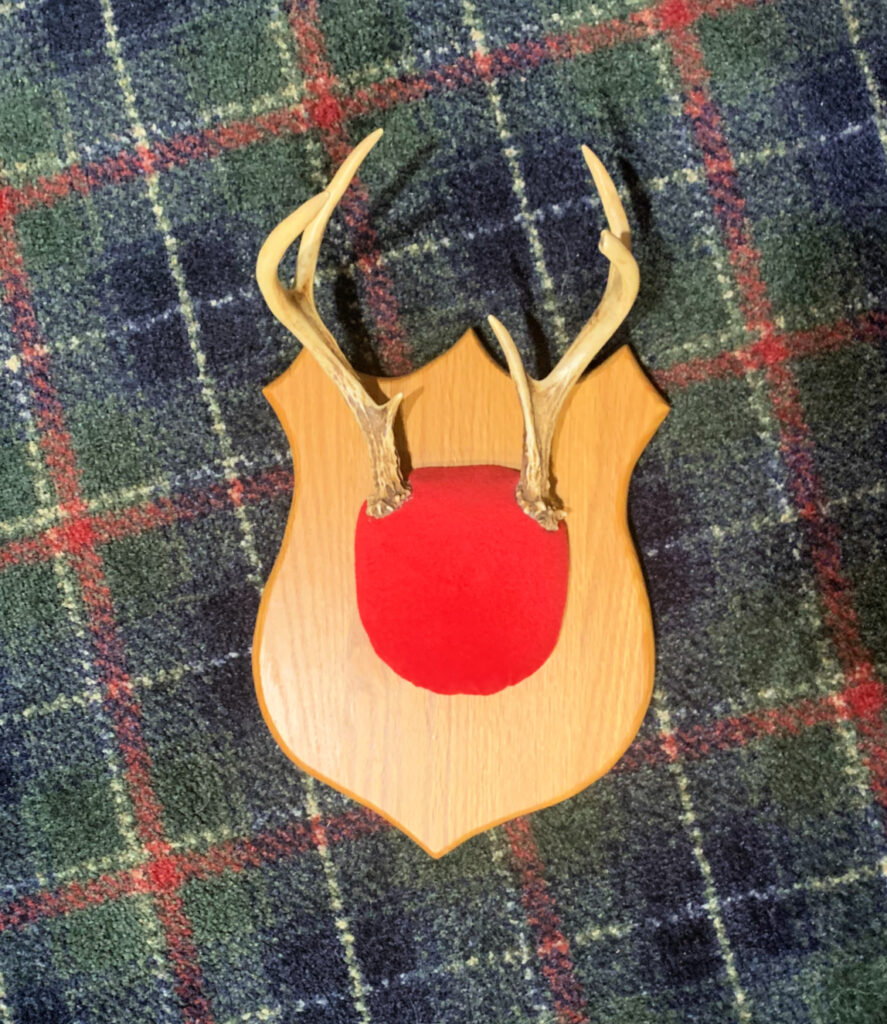 The plaques were bland oak and I decided to paint them black.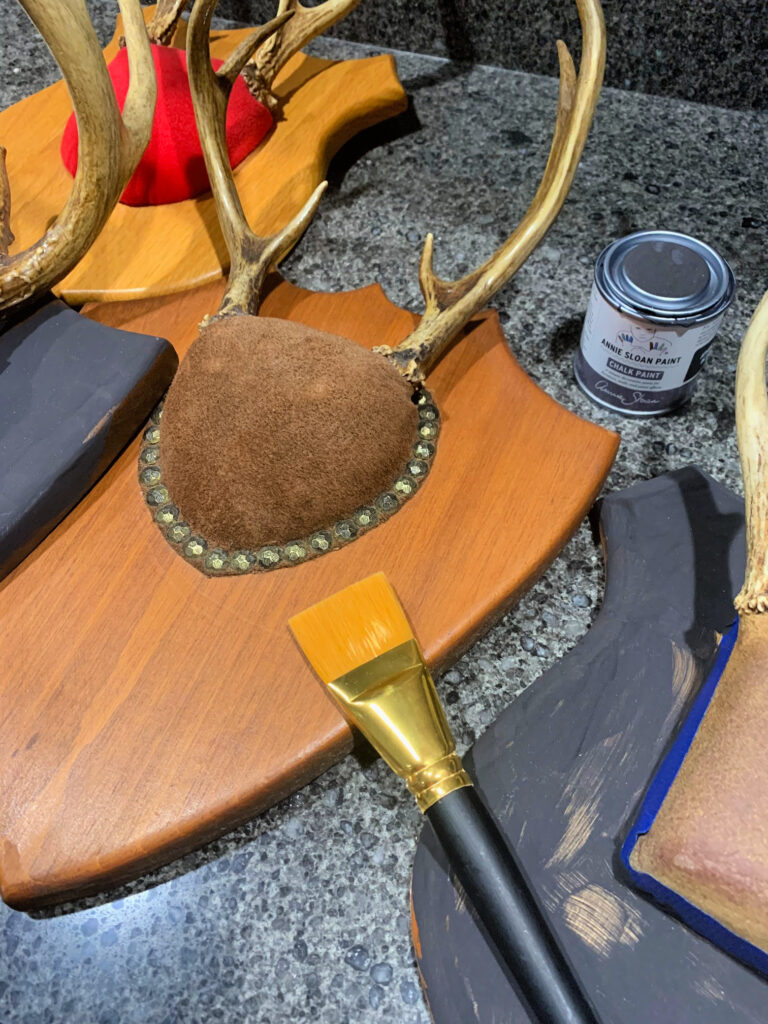 I used painters tape around the antlers to keep them clean. Then I used black chalk paint to cover the oak bases.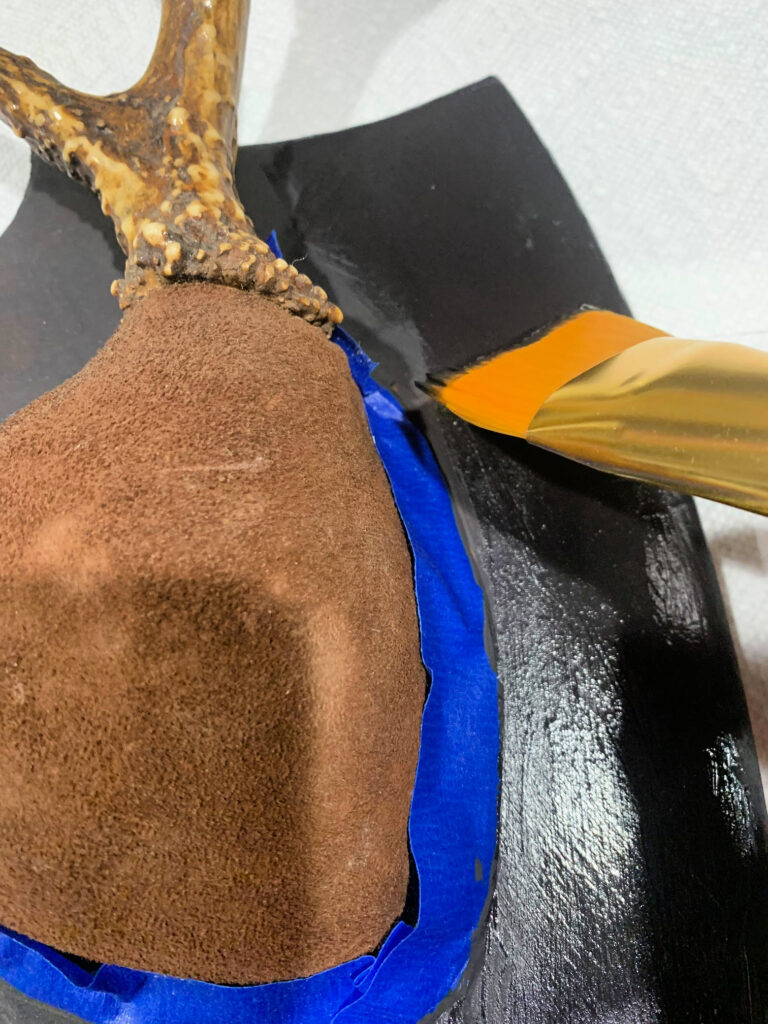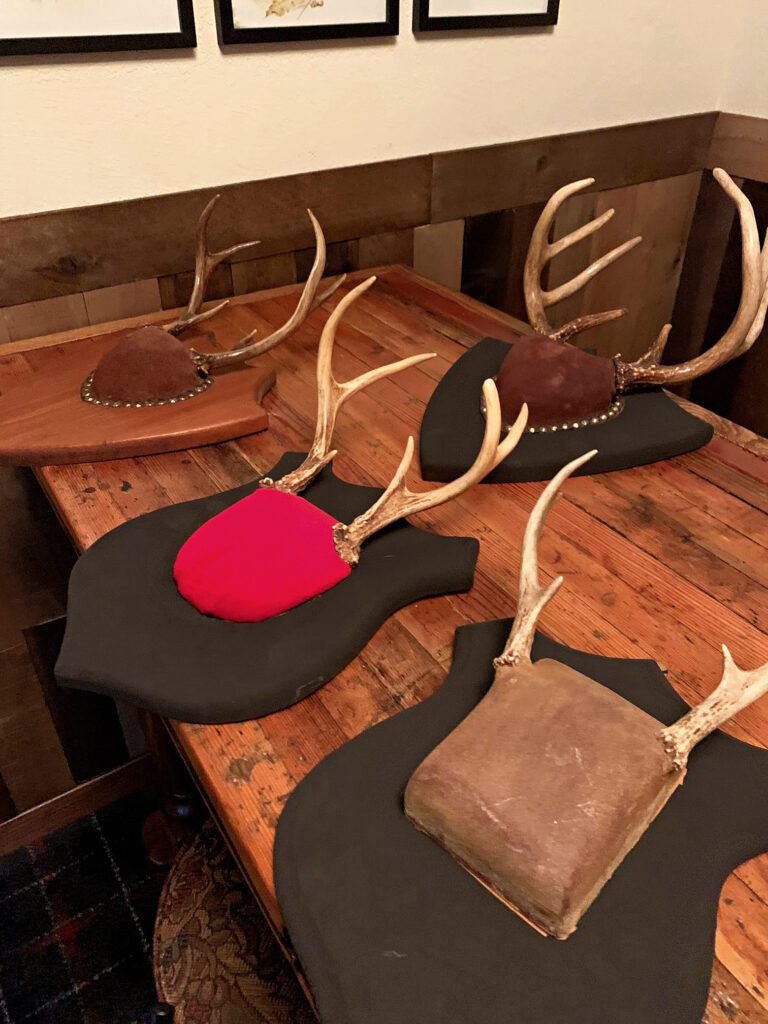 Then my husband hung two of them up one under the other.

We were able to use picture hangers. The mounts already had a hook on the back when I bought them. So this was a quick easy job.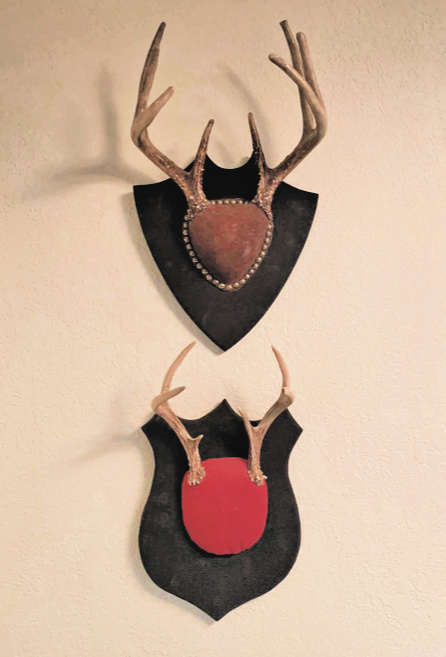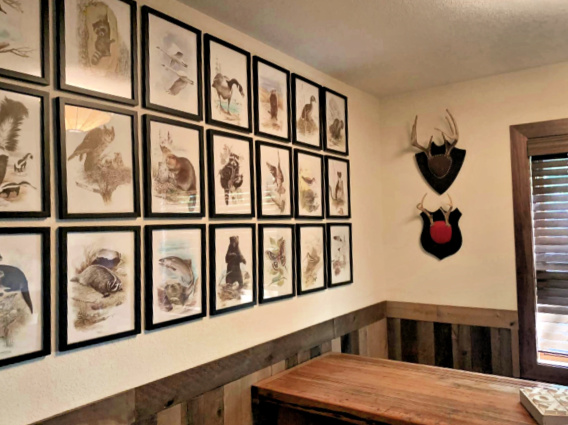 More Inspiration
I did another antler DIY that I loved using succulents. Read more about this project here.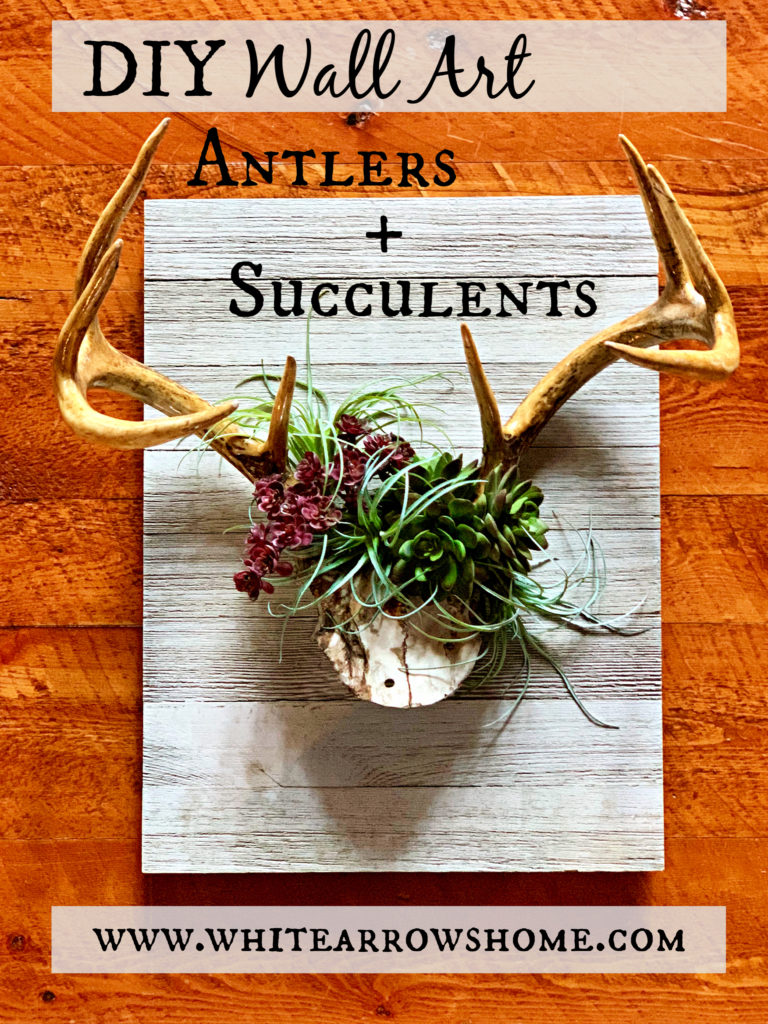 You can see more ideas for how to decorate with antlers in this post.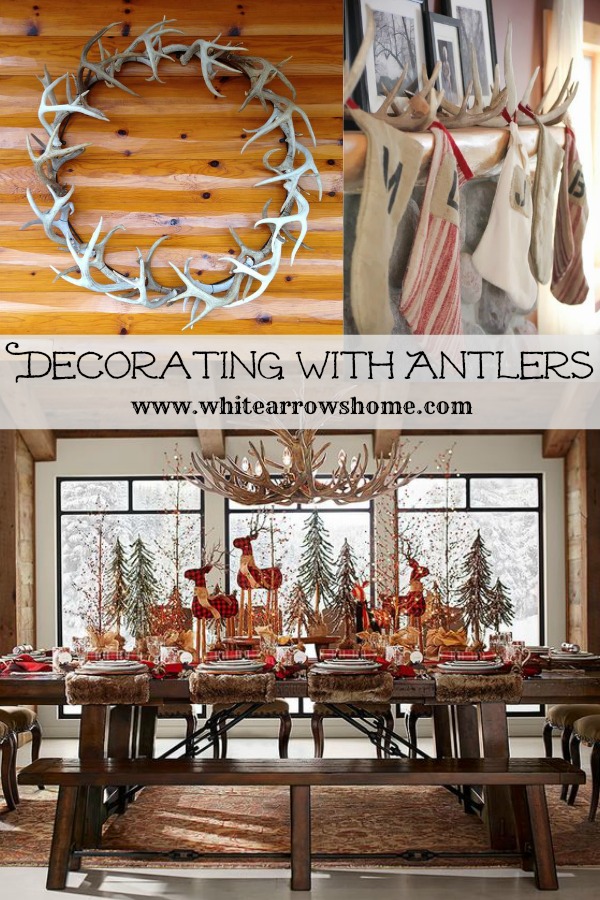 This was such an inspiring tour, if you didn't get a chance to see all the posts head back to the start of the tour at Chloe's of Celebrate And Decorate.
Get the Look


Take the Tour
Celebrate And Decorate | Design Morsels | My Thrift Store Addiction | Home Is Where The Boat Is | Purple Hues And Me | Sustain My Craft Habit | Chas' Crazy Creations | Bluesky At Home | Raggedy Bits | Decorate & More with Tip B4s and Afters | The Painted Apron |Birdz of a Feather | Debbees Buzz | My Hubbard Home | Zucchini Sisters | White Arrows Home
FOLLOW WHITE ARROWS HOME


Instagram ~ Facebook ~ Pinterest ~ Twitter ~ YouTube