Minocqua is not only a popular getaway during the Summer months, but it's a perfect vacation spot in the Winter as well. There is so much to do inside and outside when you are surrounded by several feet of snow and frozen lakes. Come for a visit!
(Affiliate Links are shared for your convenience, read my full disclosure here.)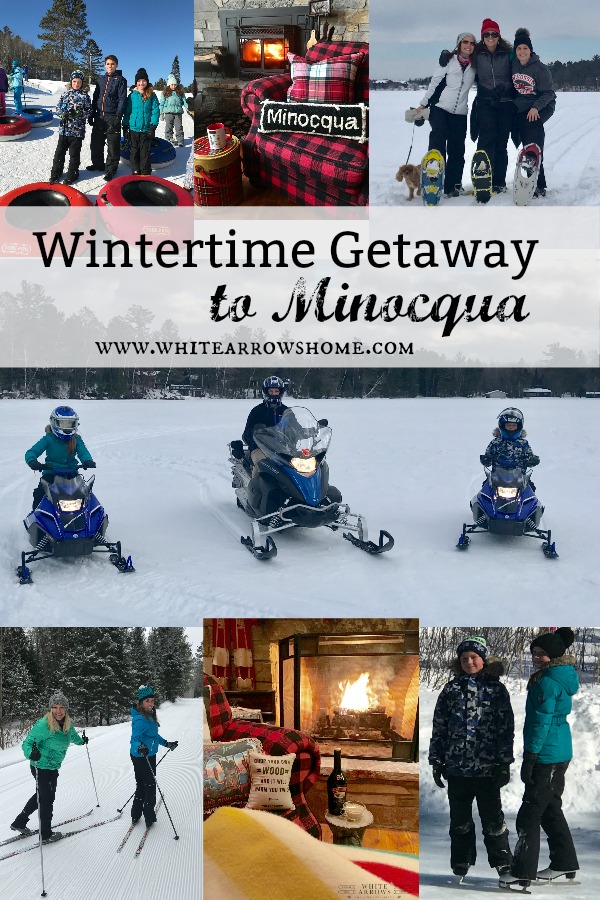 Outdoors
Snowmobiling
The most popular reason for tourists to visit the Lakeland Area in Wintertime is for snowmobiling. Several different snowmobile clubs maintain the 1600 + miles of trails, grooming, marking and keeping riders updated on weather and trail conditions.
Follow these links for up to date trail reports, rental and maintenance info, hotels and live webcams.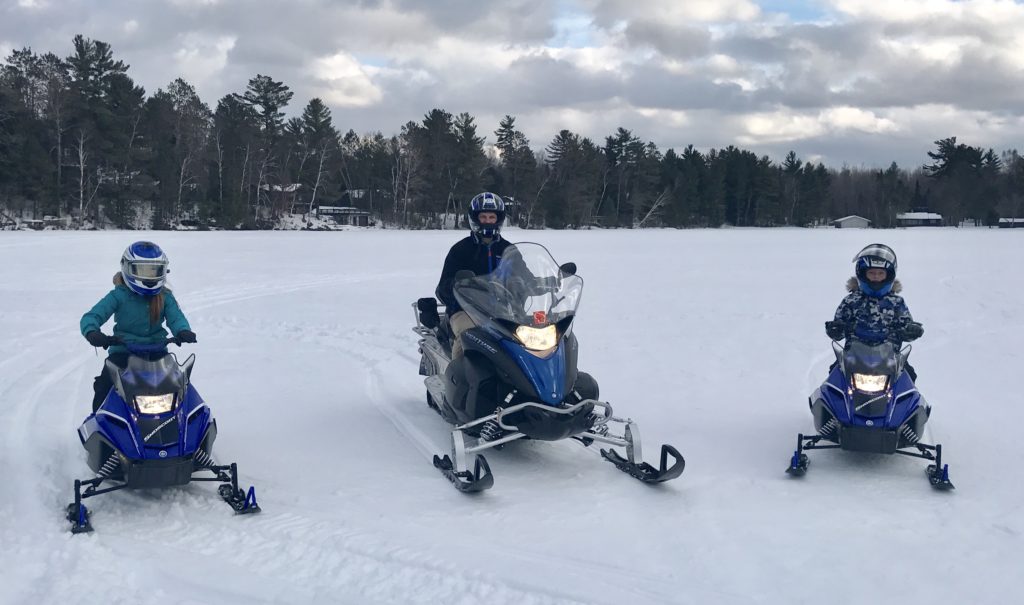 Ice Fishing
Need to get your fishing license or gear? Head toKurts Island Sports Shop or Dewey, Catchem and How. They can help you find guide services too. More information and links can be found atwww.minocqua.org.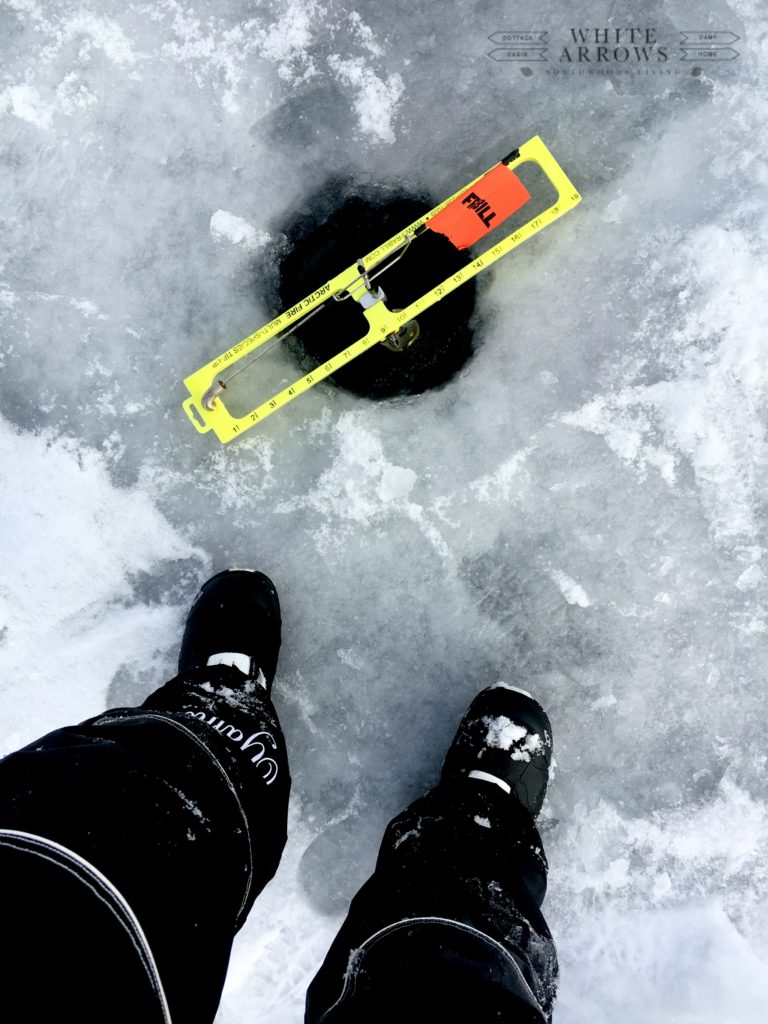 Cross Country Skiing & Snowshoeing
Head to the Minocqua Winter Park or just North to Manitowish Waters and the North Lakeland Discovery Center to take in the beautiful wooded trails by snowshoe or ski. Both the Winter Park and Discovery Center have Snowshoes and skis to use or rent. Coontail in Boulder Junction also rents skis and snowshoes. So does BJs in Minocqua. Other Cross Country Ski trails can be found here.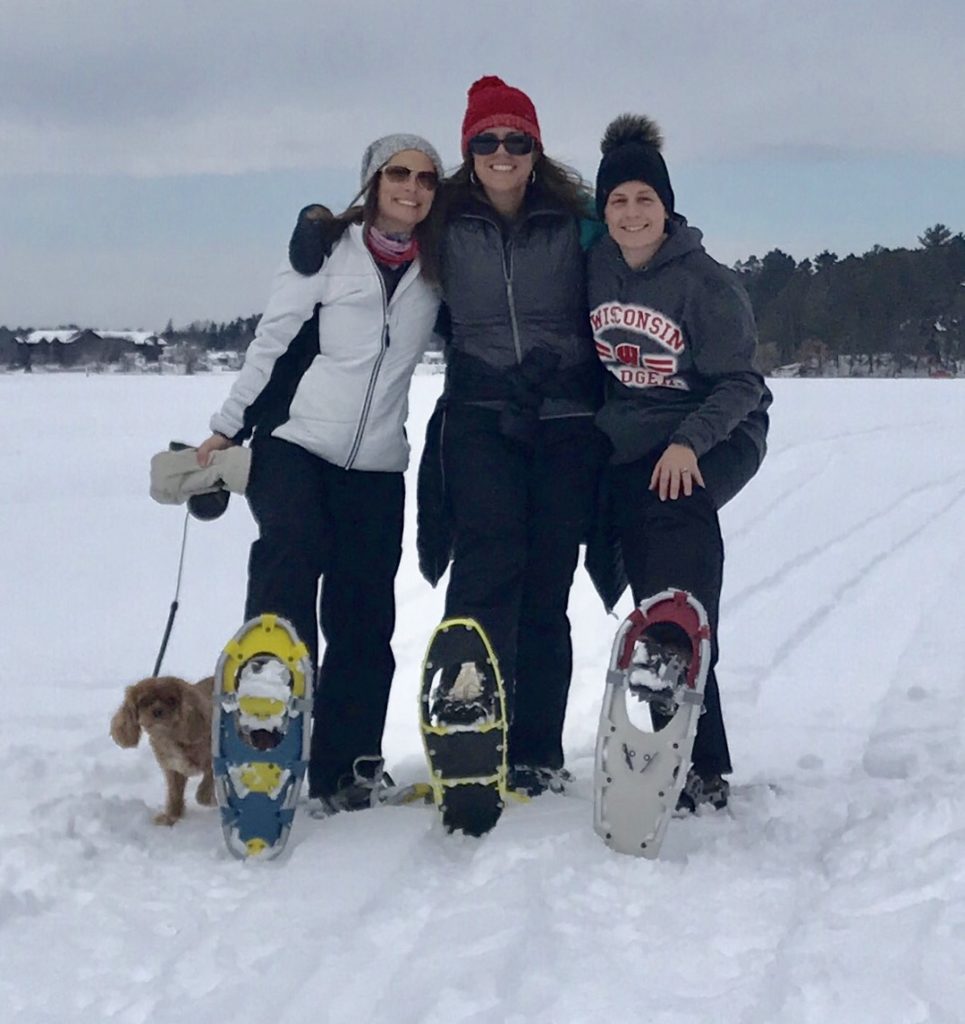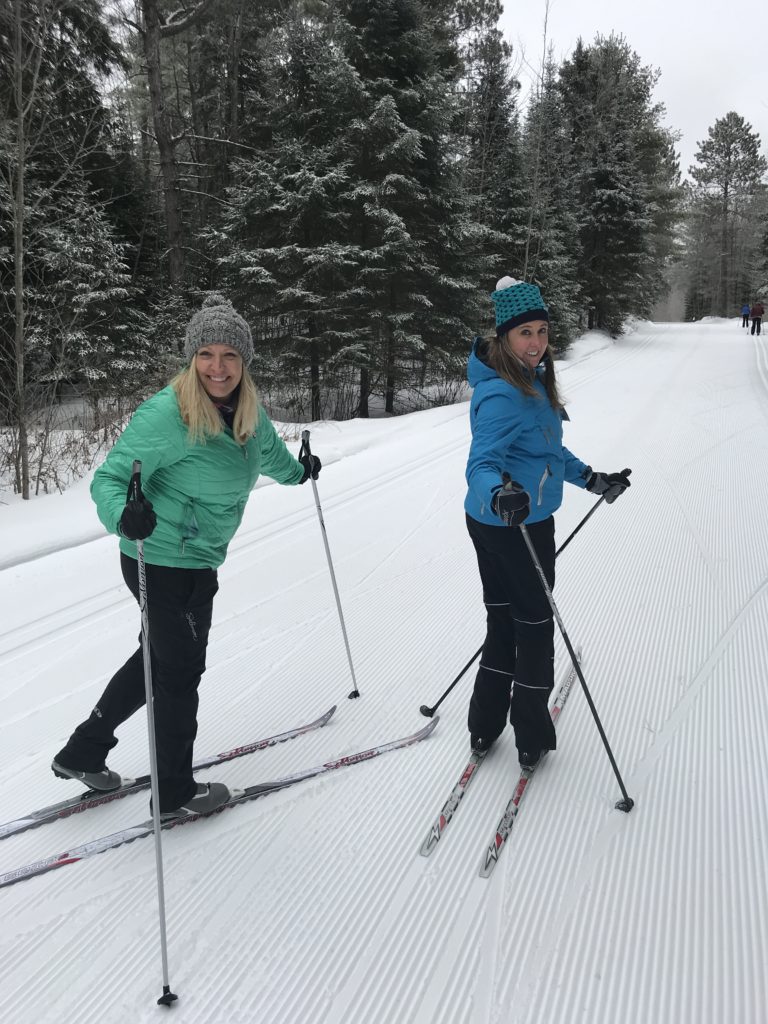 Ice Skating
Our favorite places to skate:
Torpy Park- right downtown, bring your own skates.
Lakeland Hawks Ice Arena– Check their website for Open Skate times. Bring your own skates or rent them there.
The pond at The Minocqua Winter Park is charming. They have a few skates to lend out by the pond, but do not have them for rent so bring your own.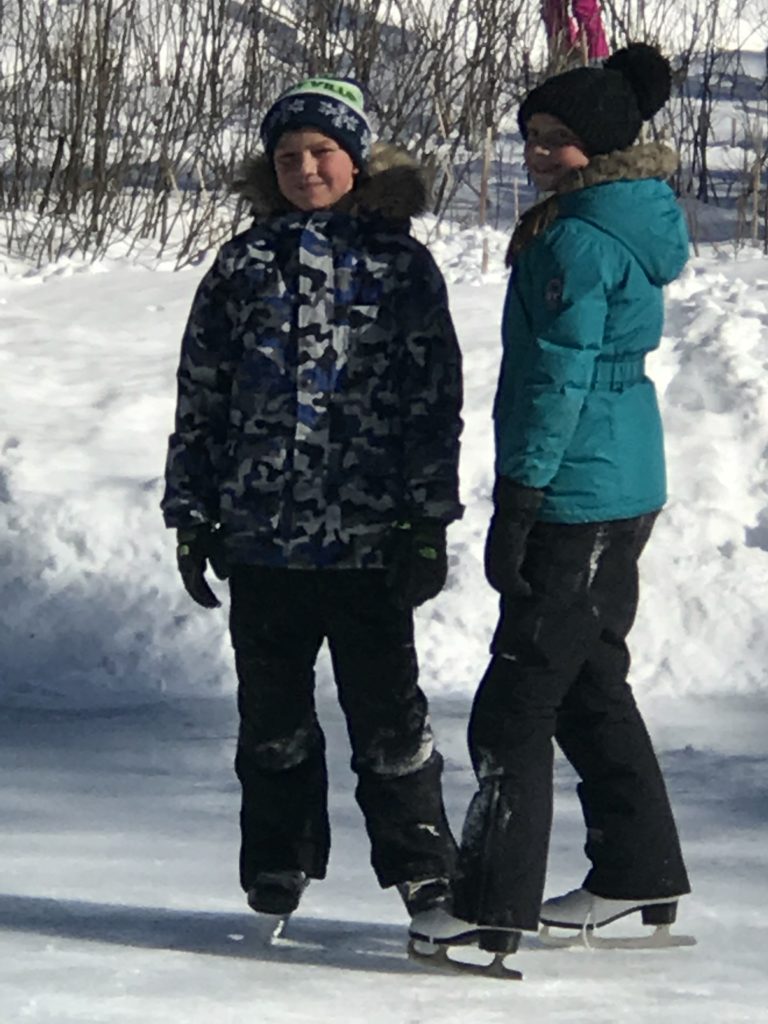 Fat Tire Biking
Biking isn't just for summer. These thick tired bikes are a great way to experience the outdoors. Visit Chequamegon Adventure Company to get more information on this sport and demo or purchase a bike and equipment. Coontail rents out of Boulder Junction. You can hit the trails at The Northwoods Zip Line , Minocqua Winter Park or on the Raven Trail.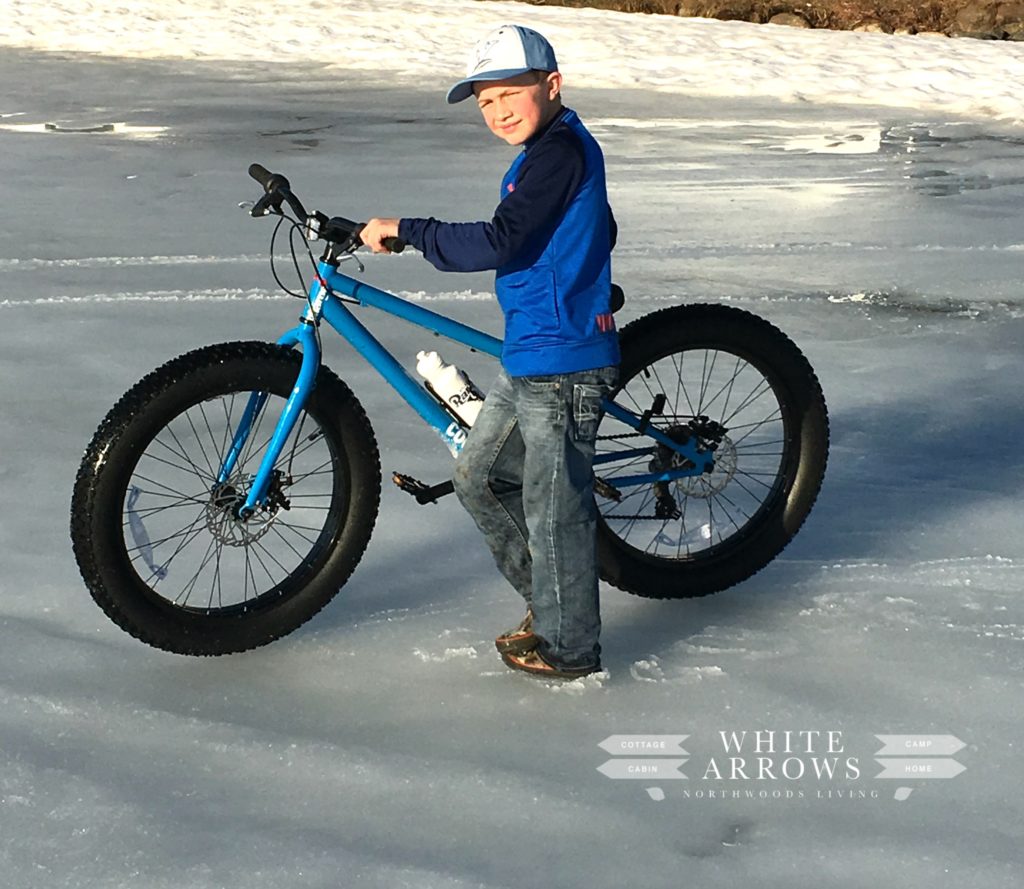 Indoors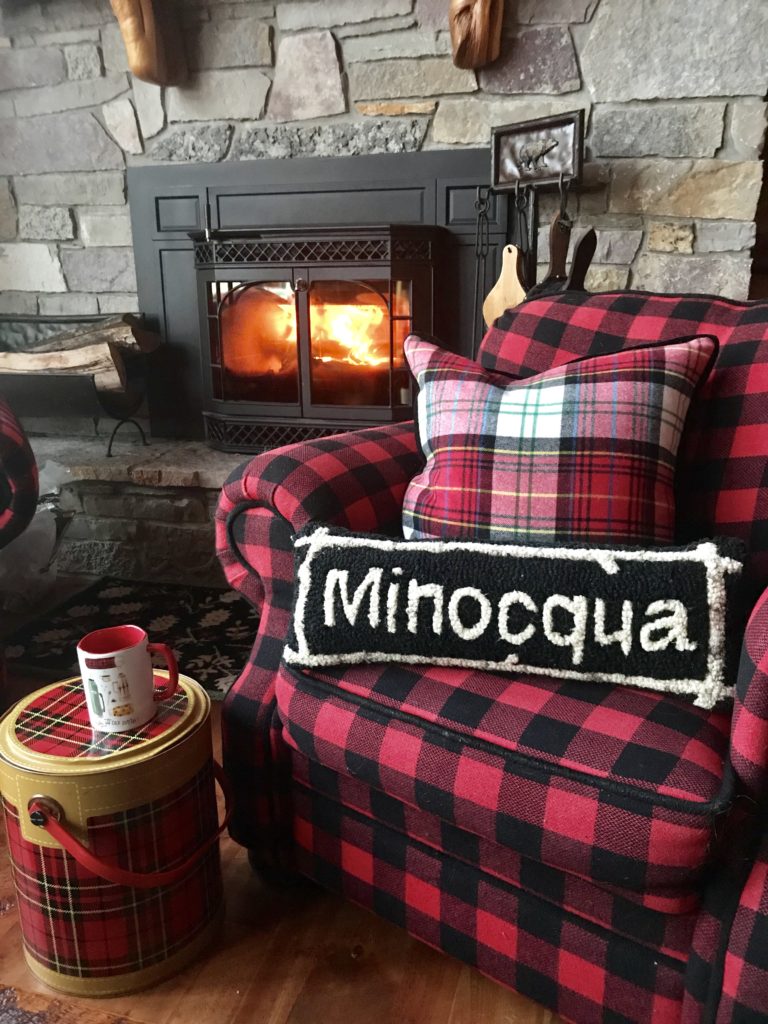 The lure of Winter in The Northwoods isn't just the outdoor recreation, its curling up by a crackling fire and watching the snow fall. It's heading to one of our amazing restaurants and supper clubs, hearing live music and shopping!
Cozy Up
Grab a blanket, a good book and a warm drink by the fireplace. Do a puzzle, play a game or sit around and visit with family and friends for long hours of relaxation.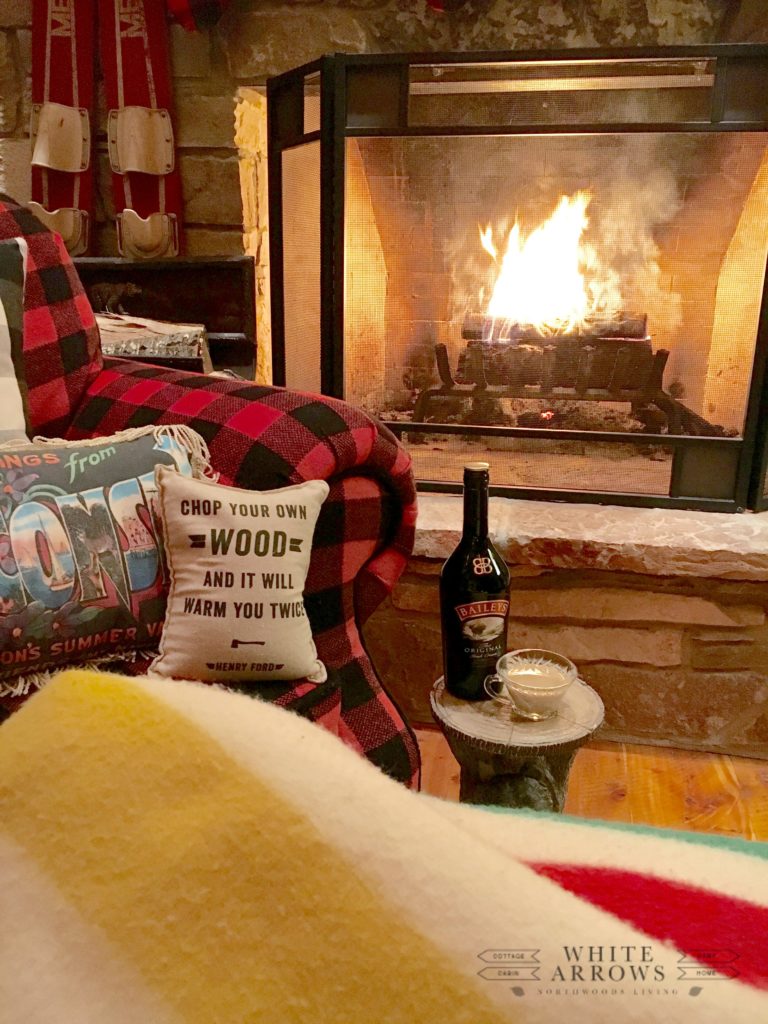 Music
There are still lots of ways to find entertainment in the Wintertime. See Live performances each week at the Black Bear Bar and Grill and monthly at The Campanile Center for the Arts. Northern Waters Distillery often has live music too. (COVID may affect these schedules.)
Food
Enjoy eating at our restaurants for some of the best breakfast, lunch and dinners EVER. Try a Friday Night fish fry or delicious dinner any night of the week at our local supper clubs. (check ahead for winter hours)
Shopping
Stop and shop in our amazing stores in Downtown Minocqua and throughout town.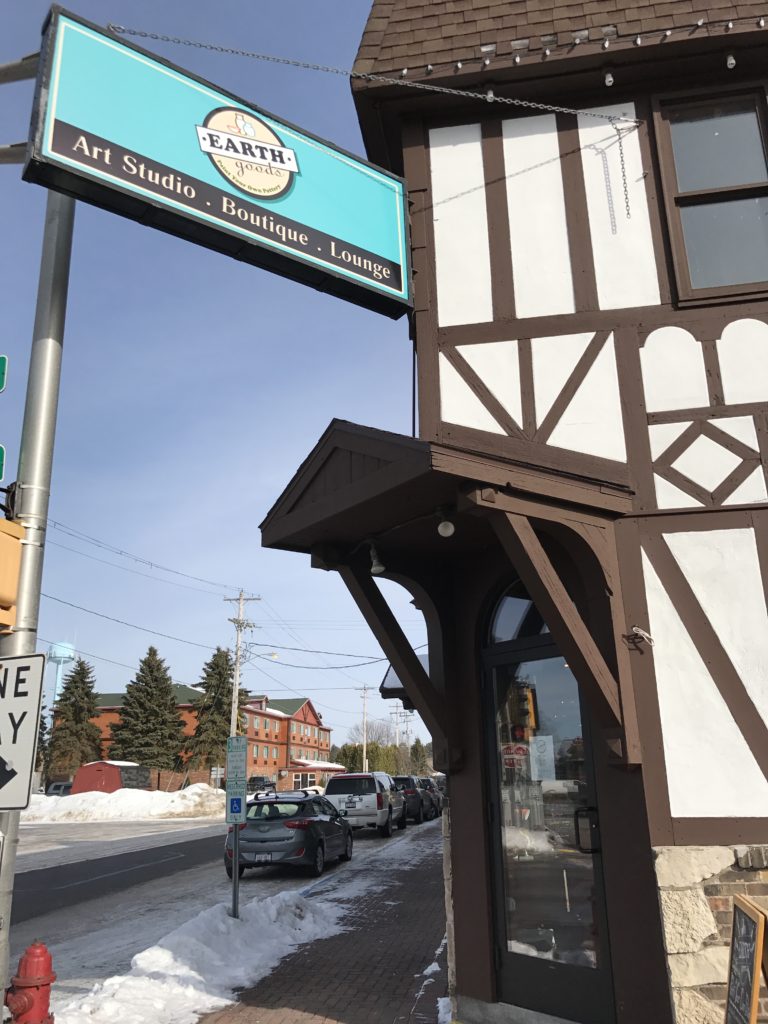 And be sure to stop and shop at White Arrows Home! We opened our store Fall of 2020 just south of the Island on Hwy 51.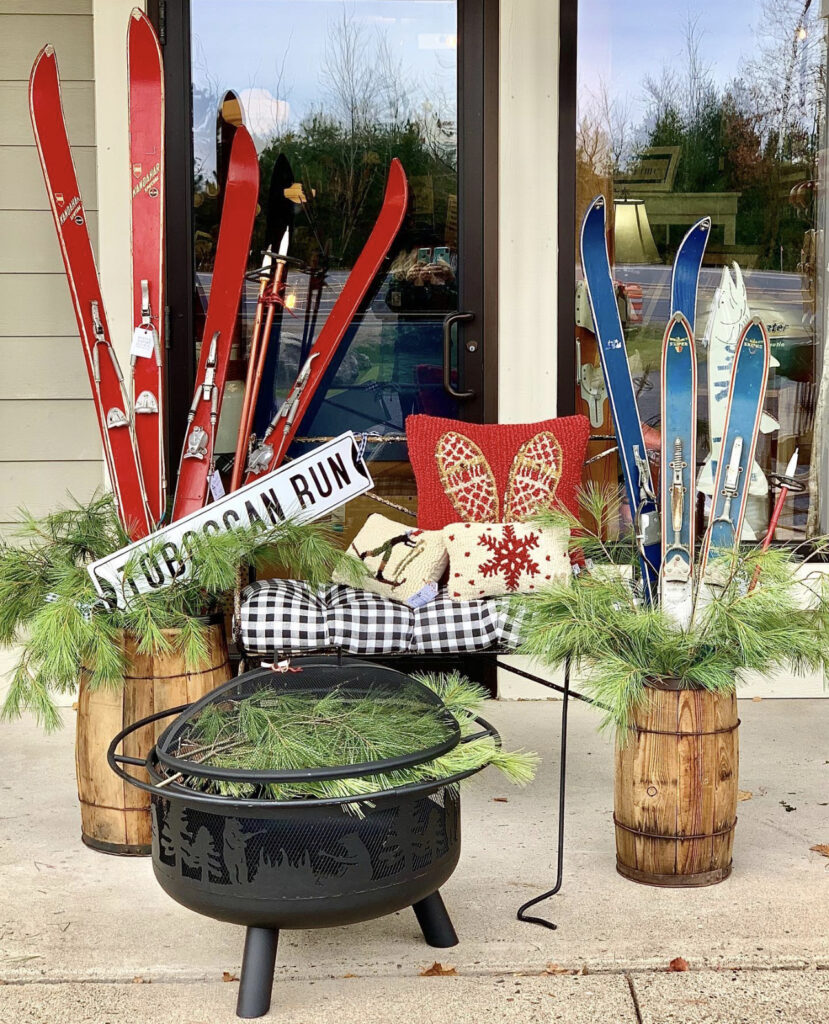 Minocqua Winter Park
Make a day of it at The Minocqua Winter Park. You can Ice Skate, Cross Country Ski, Snowshoe, Fat Tire Bike, even Skijor (ski with your dog). Be sure to take a ride down the Tubing Hill too! Warm up in the Chalet with a bowl of chili and hot chocolate by the fire. They have a ski shop to buy and rent gear or get your skis waxed. The Winter Park also has instructors in their ski school to give lessons.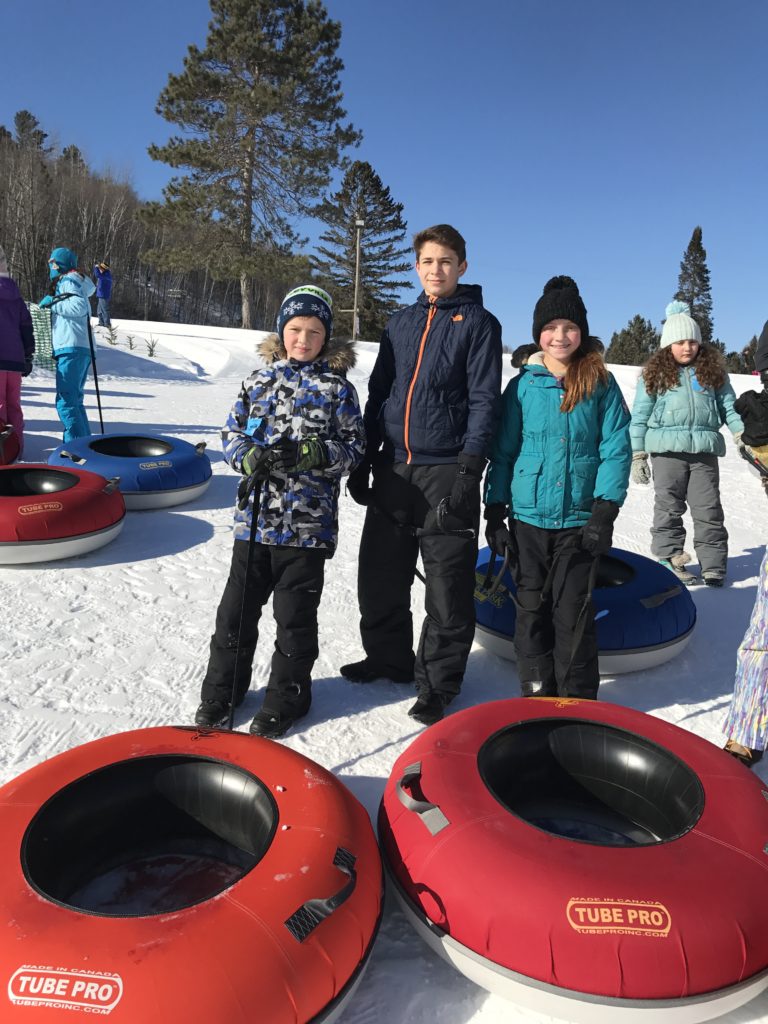 For more information on all things Minocqua visit www.minocqua.org
You can also find more about Visiting Minocqua in these posts.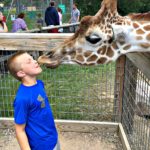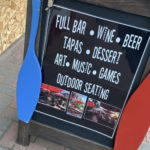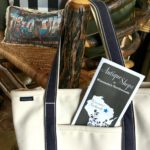 Winter Getaway


FOLLOW ALONG
Instagram ~ Facebook ~ Pinterest ~ Twitter ~ YouTube