One the most beautiful ways to show off a flower arrangement is in vintage containers.
Flower arrangements in vintage containers are one of my favorite things to do. It's such a simple, inexpensive way to be creative. Each week in my store I pick up a bunch of flowers and display one on the front desk.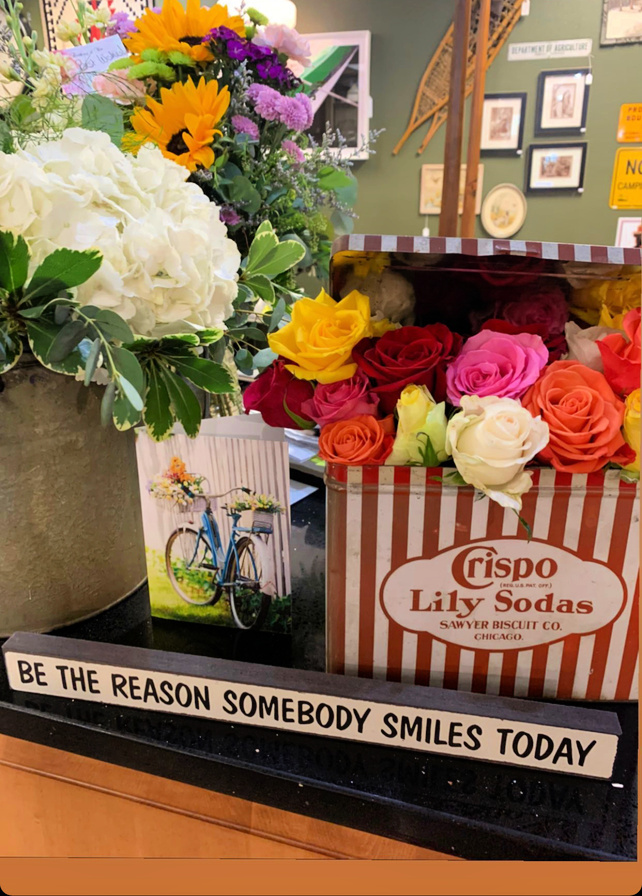 I love stopping to pick up fresh flowers at the grocery store or floral shop at the beginning of the week. The floral shop is also a coffee and gift shop, so I get my coffee for work along with the flowers. Double the joy!
It's also a beautiful gift idea to find a vintage container to hold flowers you are giving. Then when the flowers are gone, the container is still a beautiful treasure.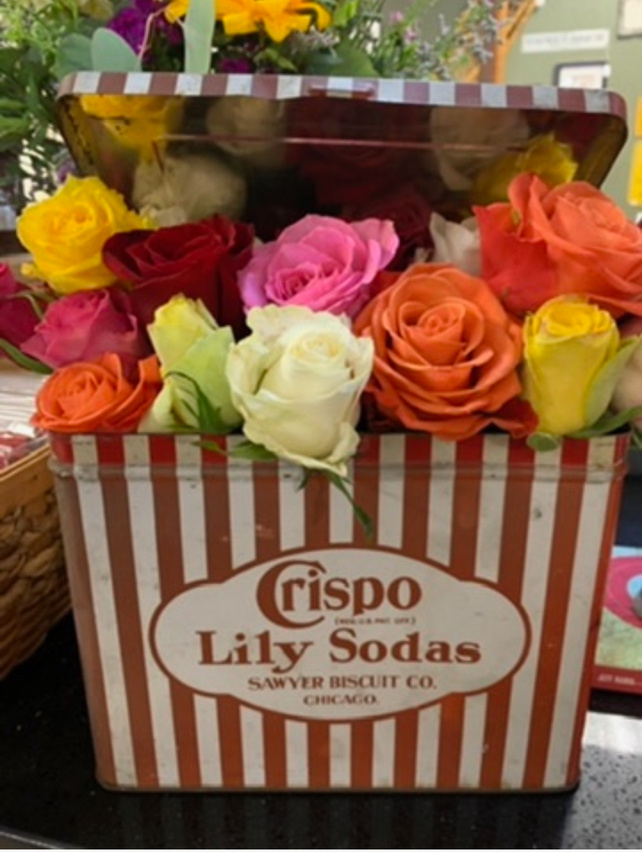 Sometimes I purchase a ready made bundle and sometimes I choose my own from the cooler. And stepping into the flower cooler is amazing. To breath in all those floral smells! It's worth the stop just to inhale some Spring!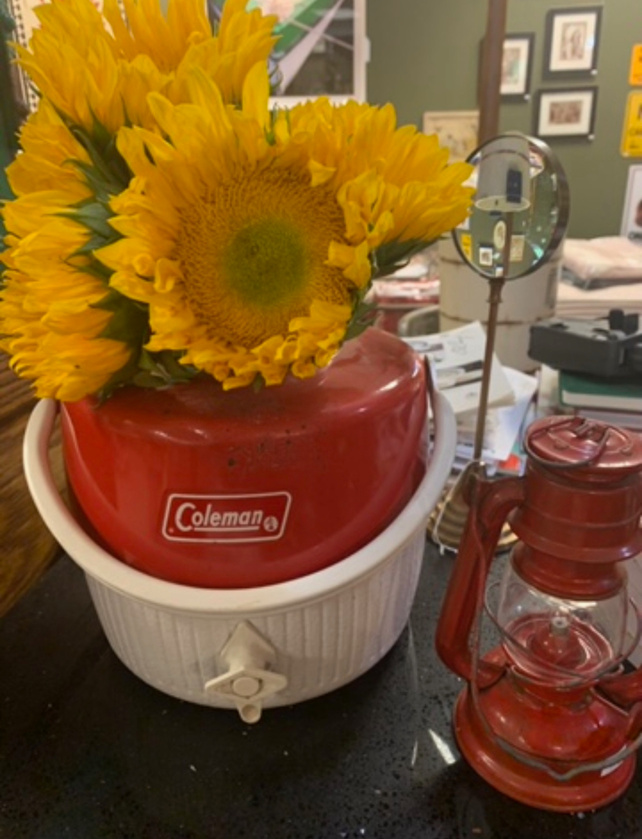 Sometimes I decide what I want to do by choosing the container first. I knew I wanted to do an arrangement inside this vintage ice cream bucket. So i went to choose flowers knowing I probably wanted blues and whites. I fell in love with the blue hydrangeas because they reminded me of scoops of ice cream, a perfect fit for this bucket.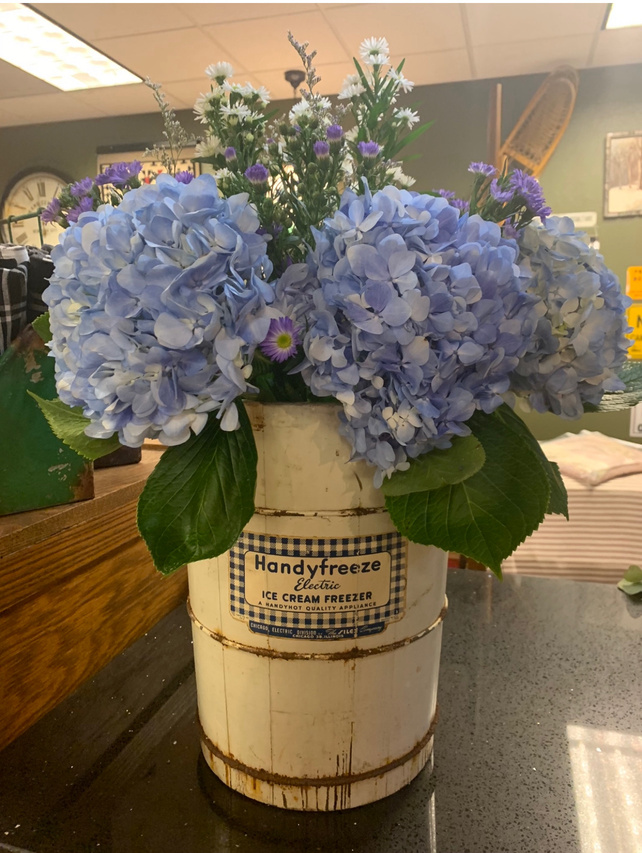 Sometimes I choose the flowers first. This past Fall I picked out a ready made bouquet. I was drawn to the colors and textures of this bunch. Then I walked around my shop to see what would make the perfect vase. I chose an old cookie jar.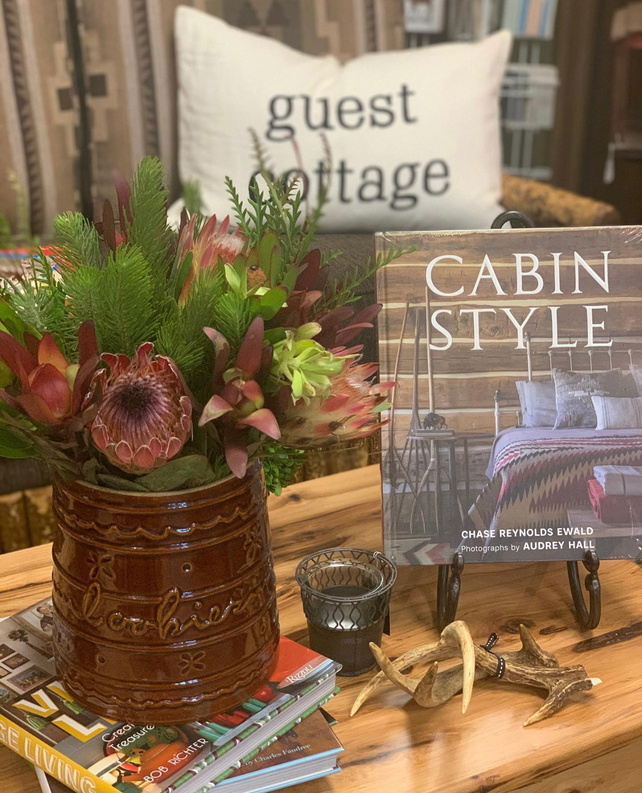 To keep the container safe, fill a mason jar with water and put it inside to hold the flowers.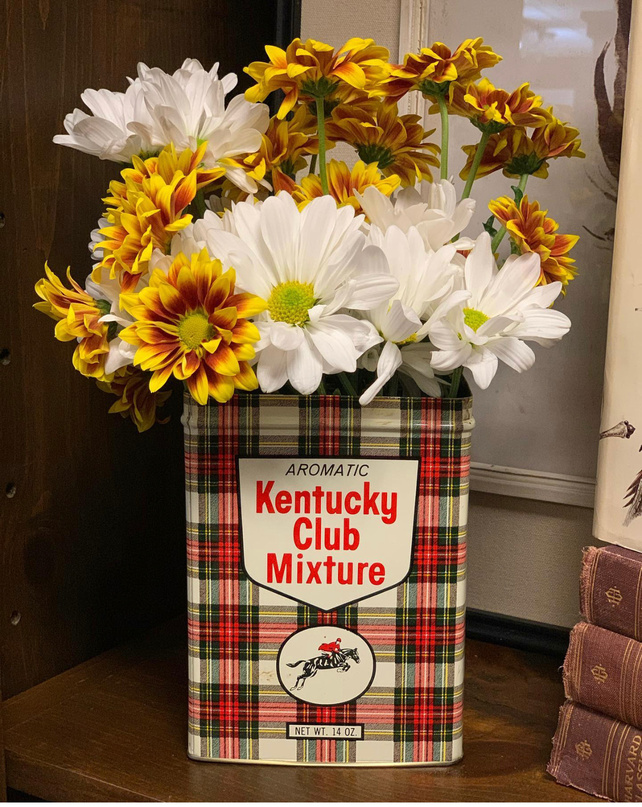 Sometimes I buy a potted plant instead of cut flowers. And then just simply drop the plant inside.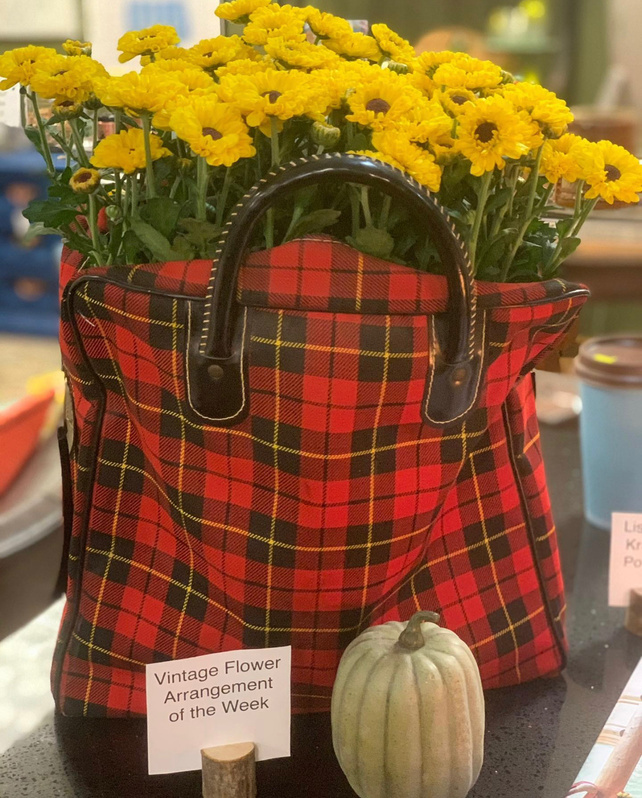 Poinsettias are easy to add to vintage containers during the holidays. We even replanted a single stem in a Christmas mug.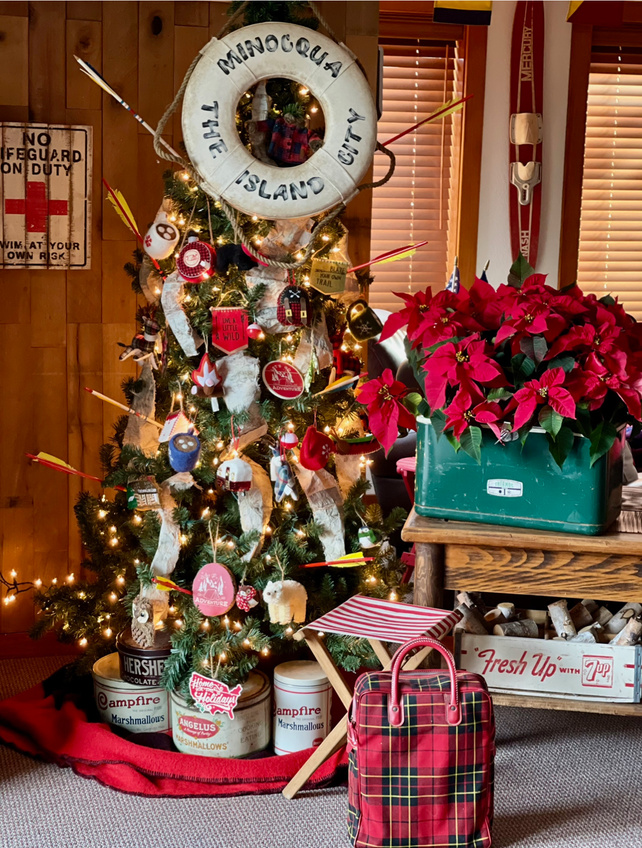 When I use vintage jars or jugs or thermos I don't need to use a mason jar inside. I can just fill with water like a normal vase.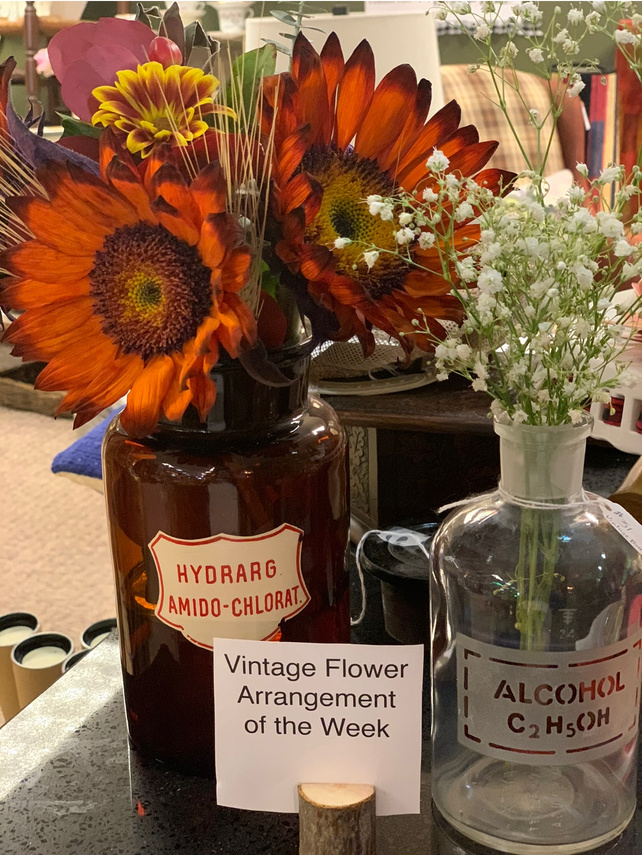 And sometimes we add greenery and plants from the backyard into the store bought arrangement, like when we added fresh cut pine to these pink gerbera daisies.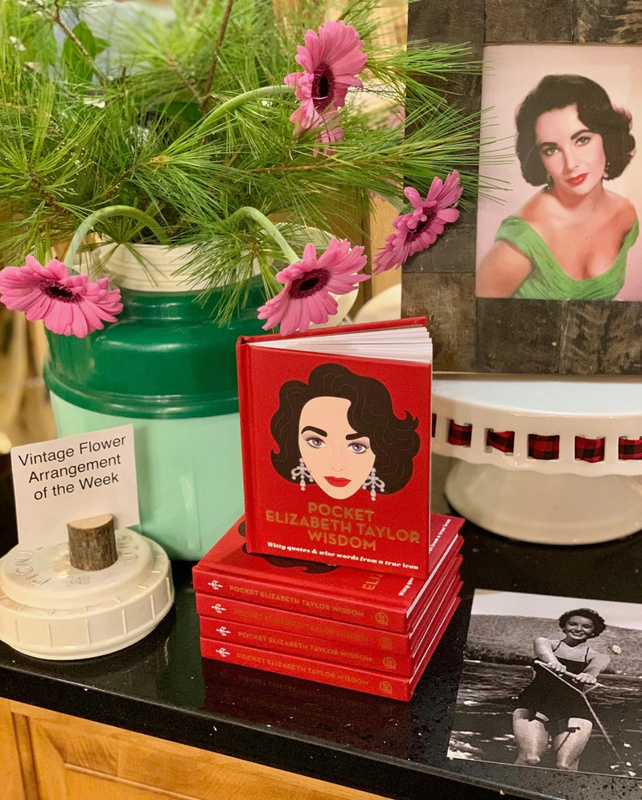 If you are looking for more inspiring arrangements head to this post where I shared more fun, creative ideas.
More posts you may enjoy:
FOLLOW ALONG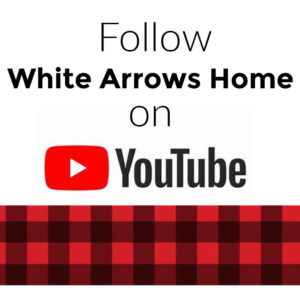 Instagram ~ Facebook ~ Pinterest ~ Twitter ~ TikTok