There are so many vintage treasures that can easily become side tables.
When I first bought my vintage coolers, picnic baskets, camp stools and other items, I never intended to use them as tables. But these pieces have found their way into becoming versatile pieces perfect for holding coffee cups, books and candles next to seating around our home.
I'm excited to be joining several creative blogging friends for a DIY blog hop all around the theme of tables! You will love the variety of ideas shared. Find a full list of links at the bottom of this post.
Thanks so much to Chas and Tara for organizing each month!

I several pieces of vintage luggage that I love. They have been placed next to chairs and even next to beds in the guest room as a night stand. One can be used on it's own or they can be stacked together.

I love thinking about what travels these pieces went on. What countries they have been to and what adventures they have seen. Remember the days of dressing up to travel and fly? There were no comfy yoga pants and hoodies for the ladies that packed these bags? It's fun to envision the packing of a vanity case like my alligator skin tote!

My vintage camp stools serve more time as side tables these days than as seats. They work great to set my stack of magazines on or my book and sunglasses when I am sitting outside watching the kids play. I love how easy they are to fold up and move to new spots. If I start out in the front yard watching the kids play basketball and then move to the dock to watch them swim, I can bring my table with me. See more of our front porch this Fall in this post.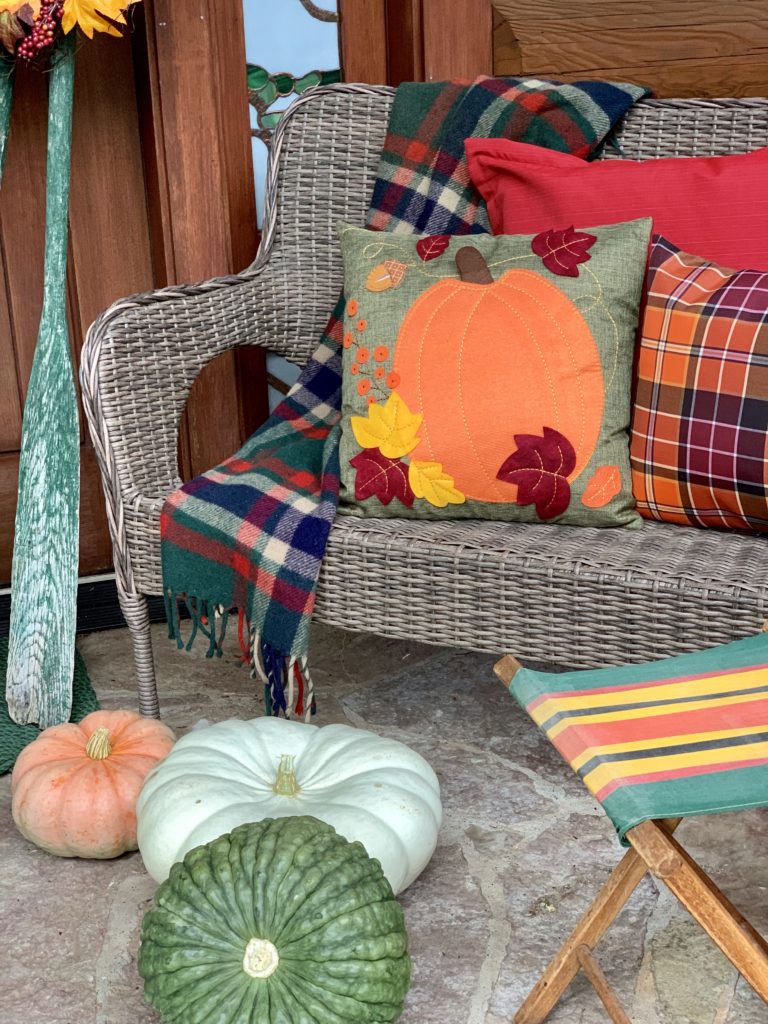 I have a soft spot for vintage trunks. This red one stole my heart right away at a vintage market for it's size and color. One of the best parts about trunks is that they double as storage. Next to my son's bed they can hold toys inside he's not playing with now and keep his bedtime books on top. Trunks work great to store blankets in the family room while being able to set bowls of popcorn on while watching a movie. Here are some of our favorite lake movies.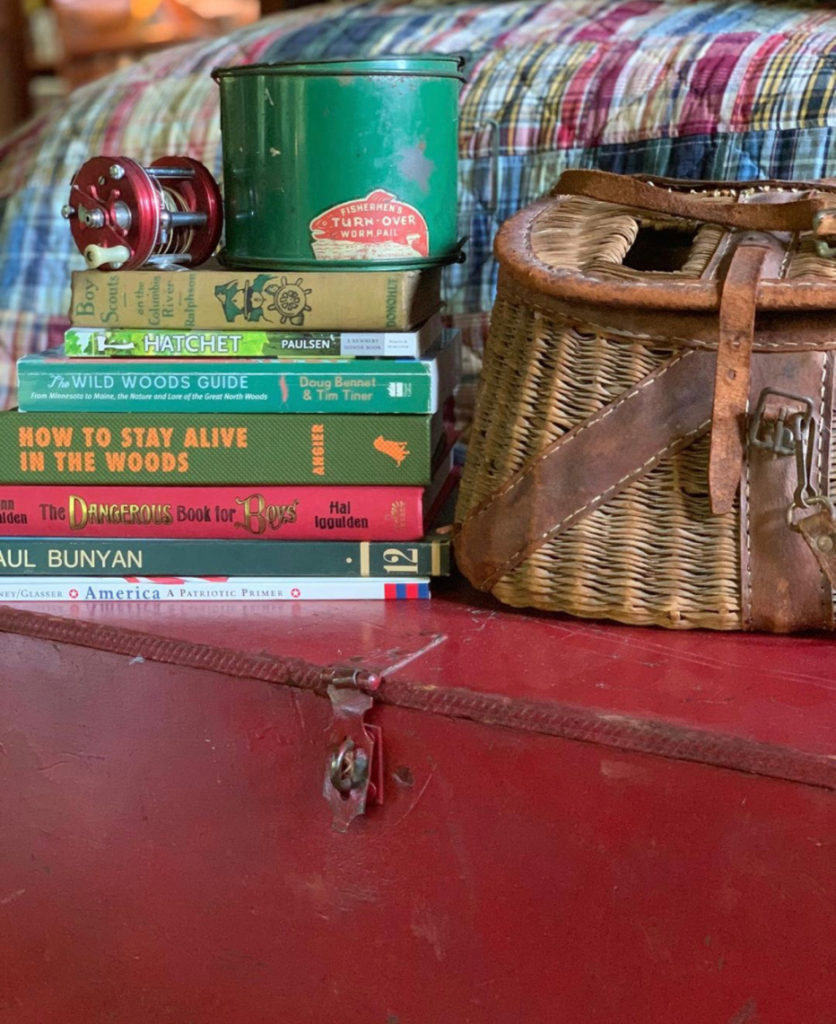 My plaid, Scotch coolers might be my most used vintage item. I actually use them all the time. I take them to parties at friends and neighbors filled with drinks or my dish to pass. When we go downtown to watch the 4th of July Parade, I bring it along with beverages to stay cool inside. And it makes a great seat for while I'm waiting and watching. The coolers also make great and pretty side tables!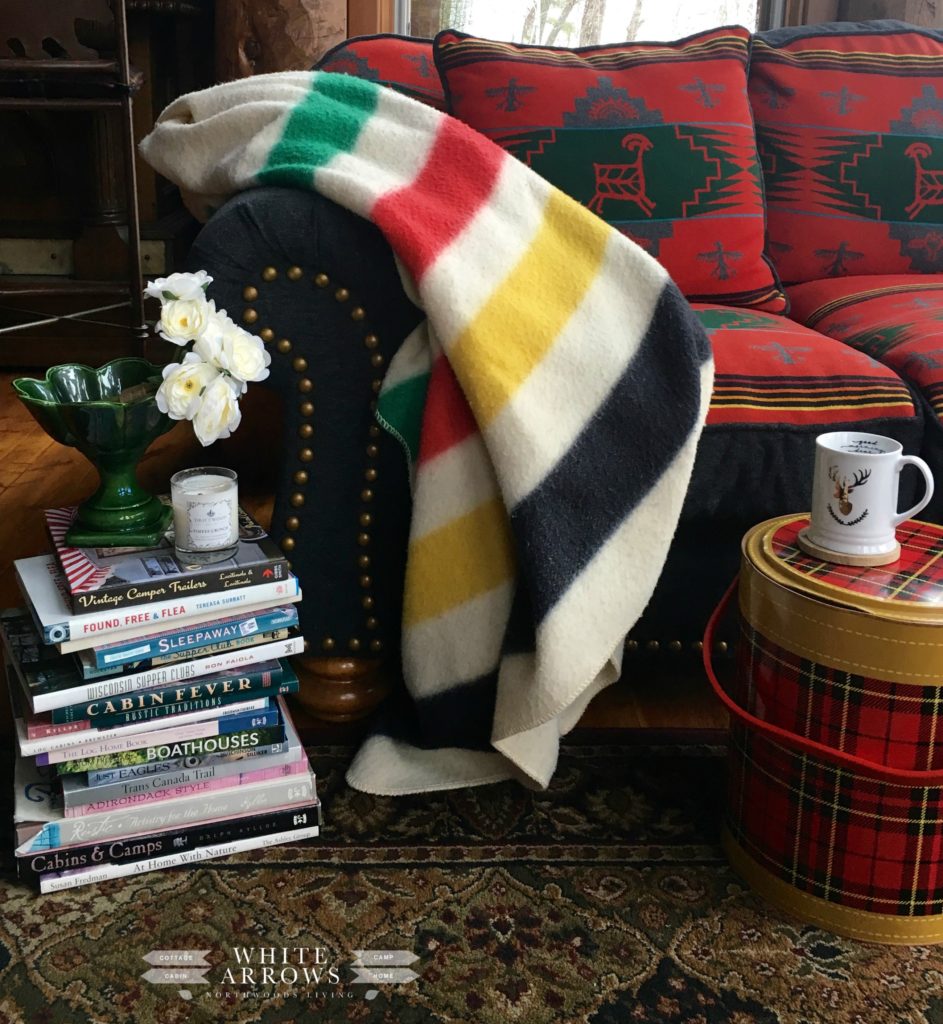 Sometimes I leave them as they are and sometimes I add a tray on top. I found this duck tray at the thrift shop for only $5!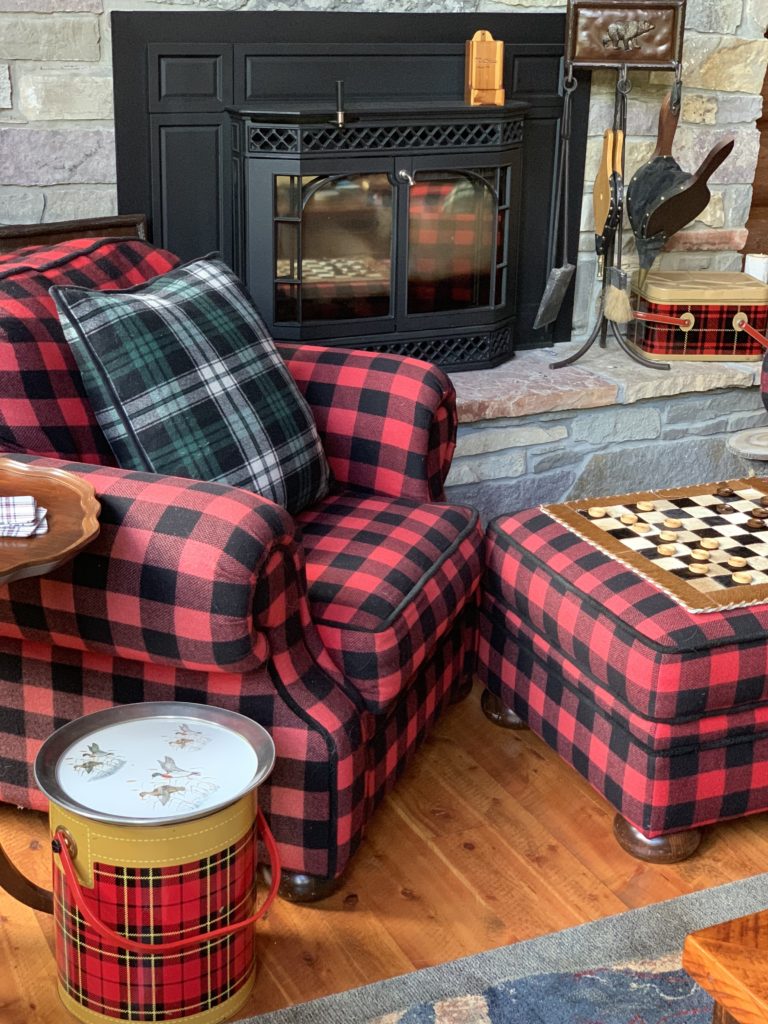 Stacking picnic baskets is one of my favorite ways to make a table. I collect metal baskets and woven baskets. I love to mix and match the stacks with colors that go with the seasons or my decor. There are so many styles, sizes, colors and patterns it makes picnic baskets a fun thing to collect. There is always a new one to find. They are versatile too acting as extra storage when needed.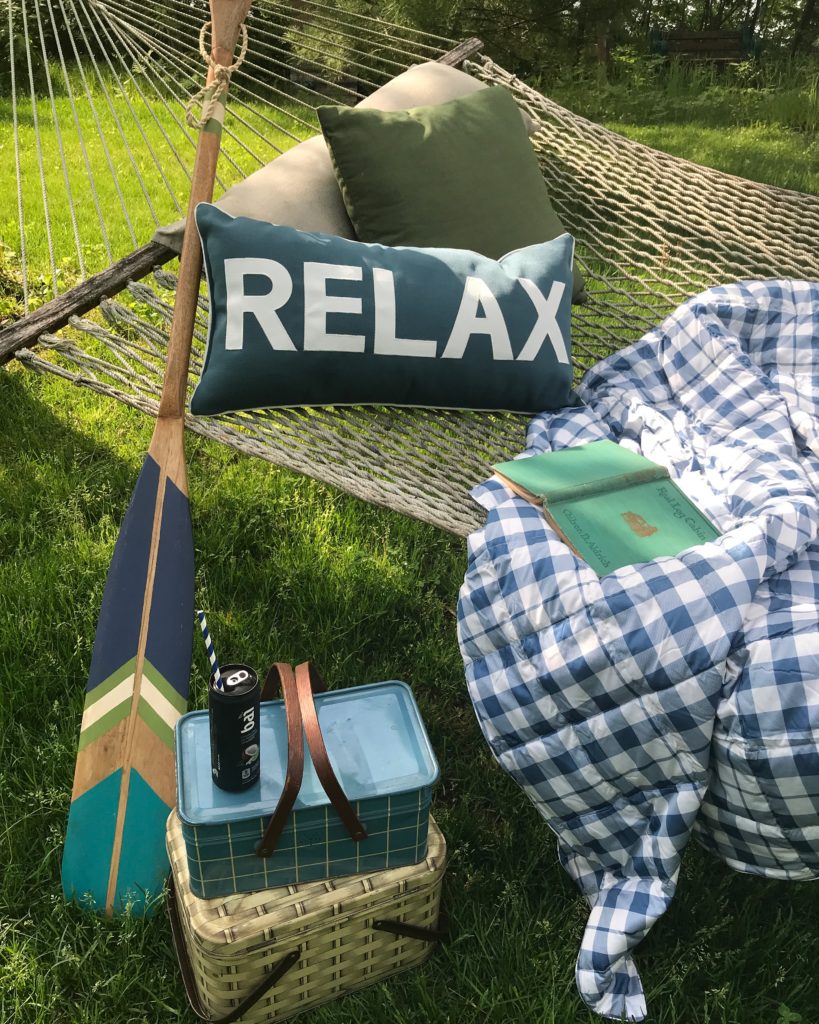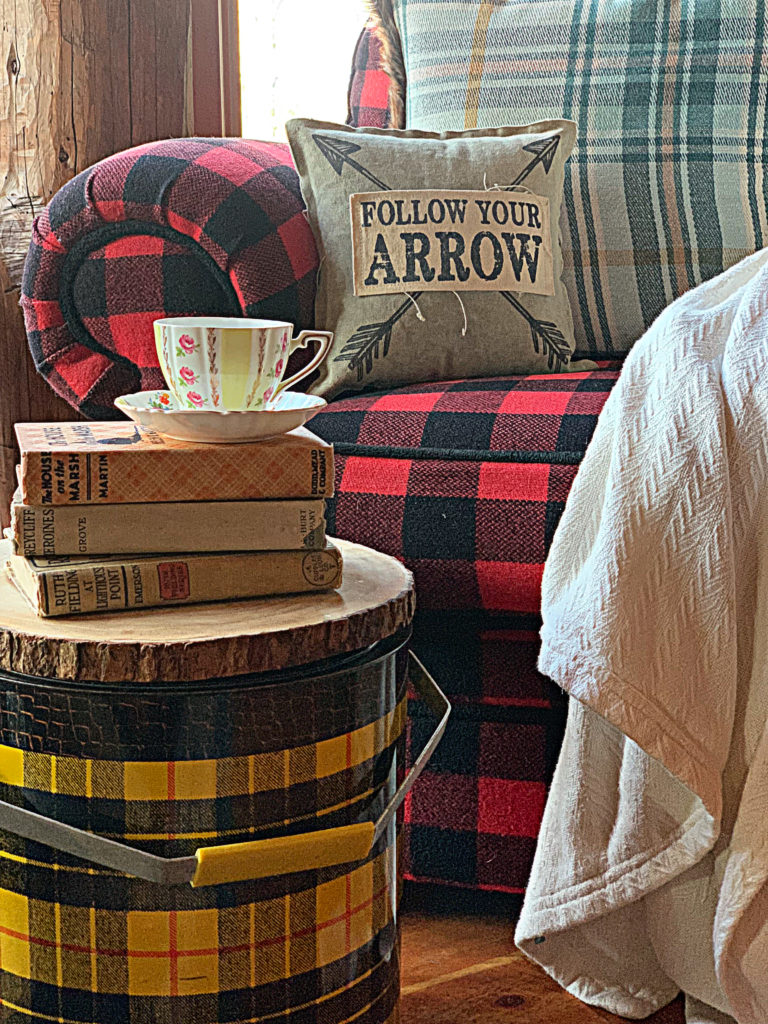 Take the Tour
Grandma's House DIY– How to Remove Paint From Wood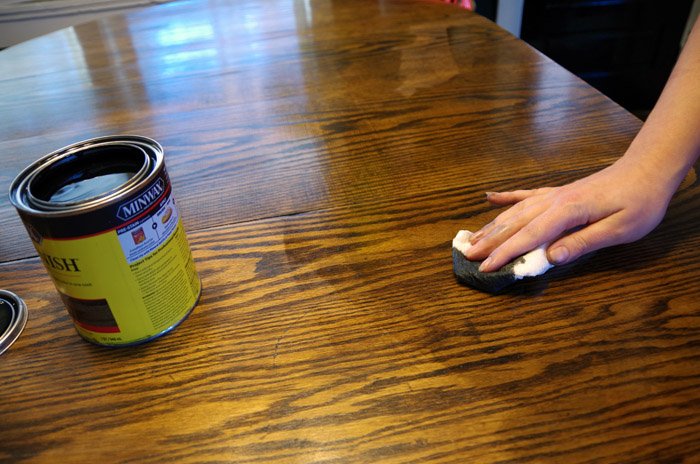 Chas' Crazy Creations– Side Table Makeover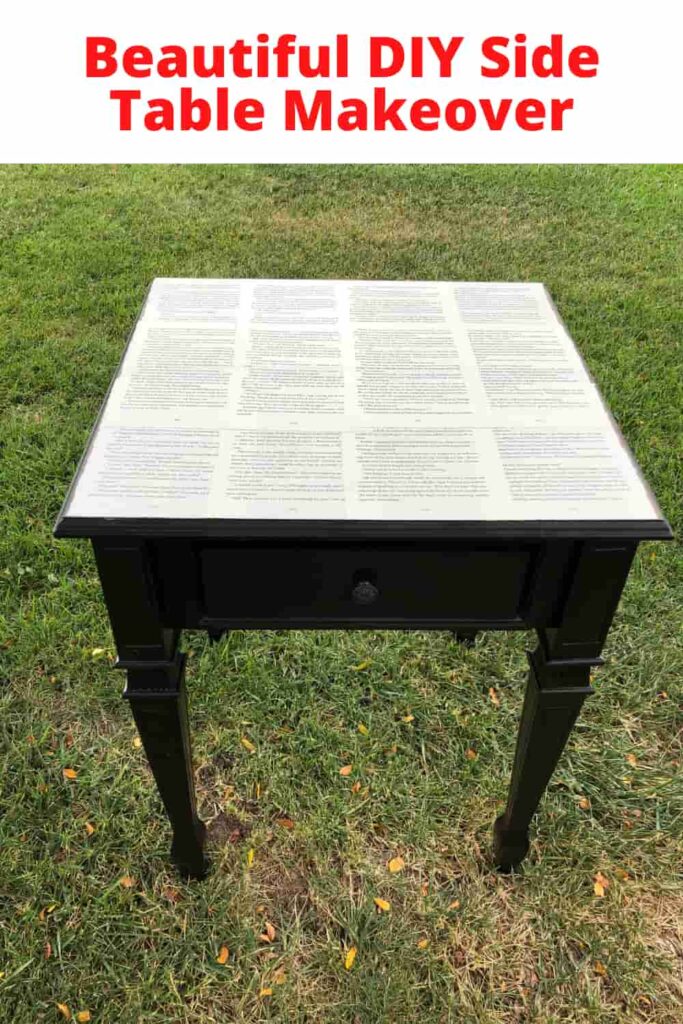 Design Morsels- Refinish a Wood Table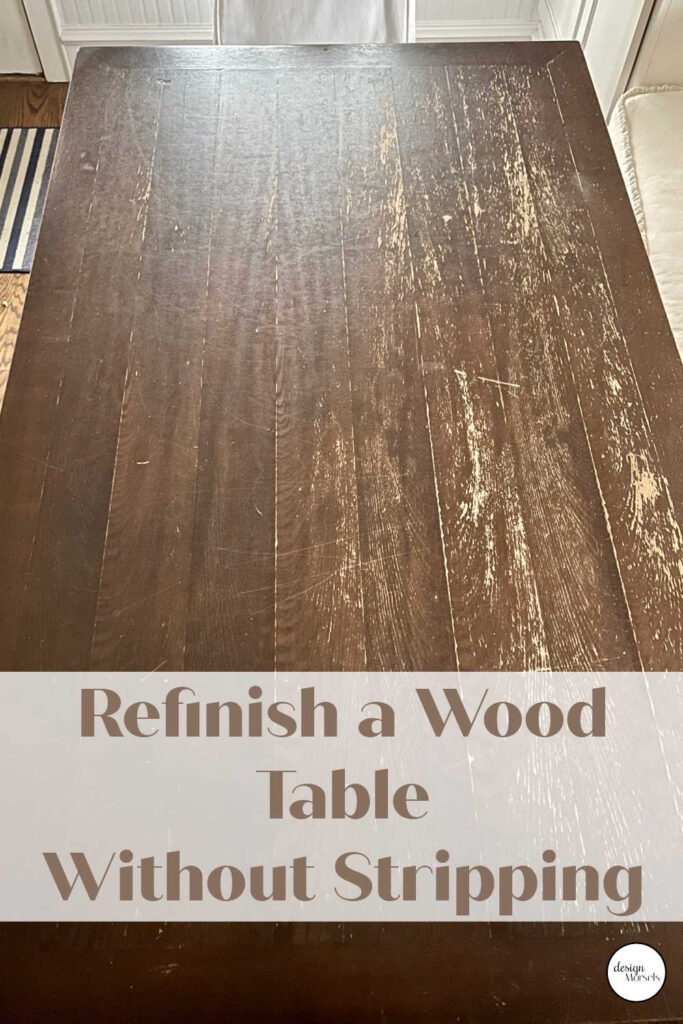 Kippi at Home- Simple Ways to Update Furniture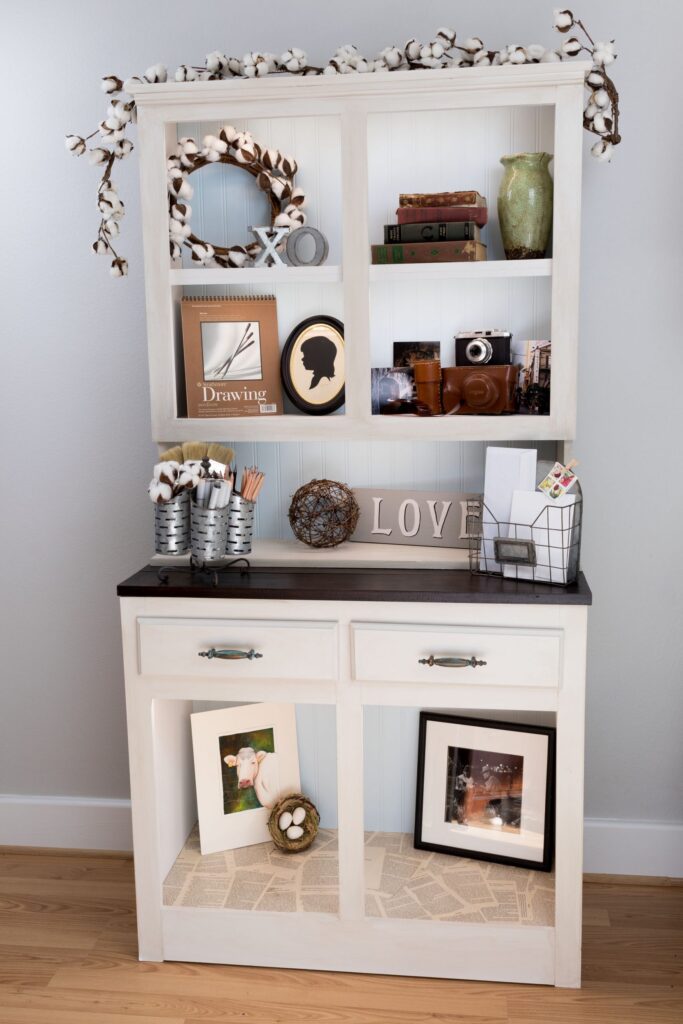 The House on Silverado- Tiered Tray Entryway Table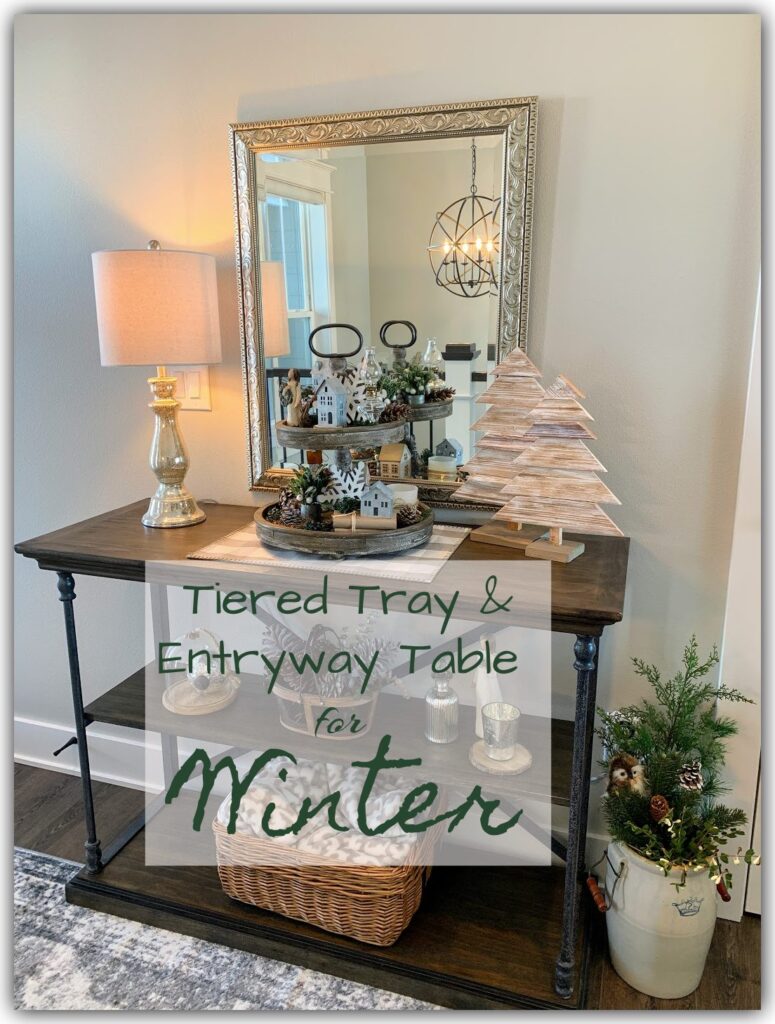 Life at Bella Terra- Restoration of an Antique Table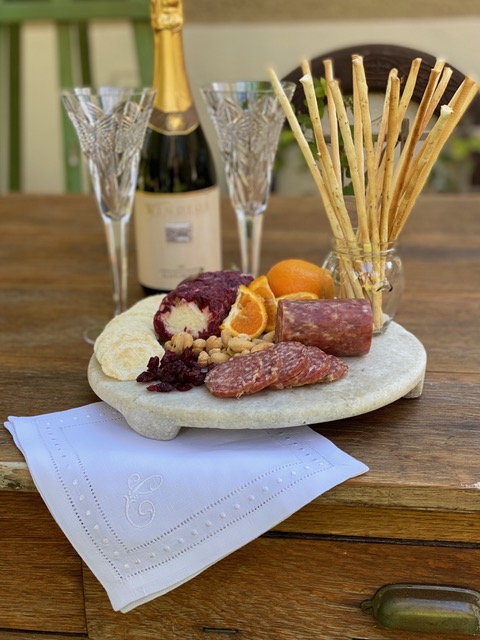 Shiplap and Shells- Simple and Easy Ways to Upcycle a Garage Sale Table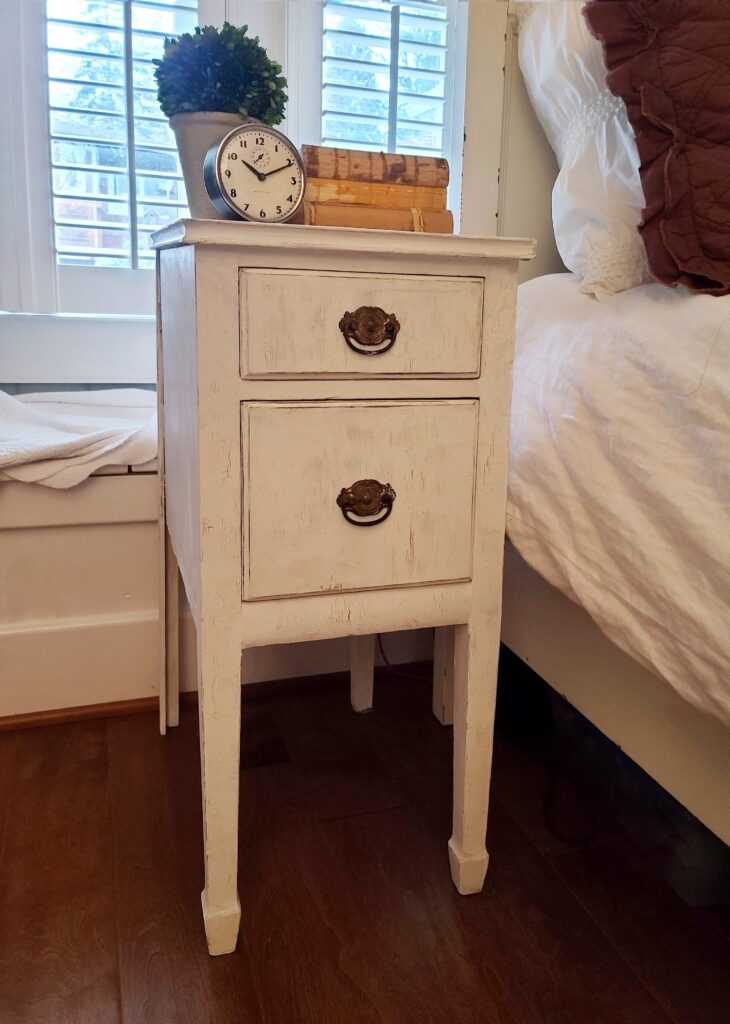 FOLLOW ALONG
Instagram ~ Facebook ~ Pinterest ~ Twitter ~ YouTube