One of my favorite things to collect are antique snowshoes. I think they are works of art in all their different shapes and styles. And there are so many fun ways to use snowshoes in decor.
In My Home
I added a pair of my snowshoes to the top shelf of the guest house entryway.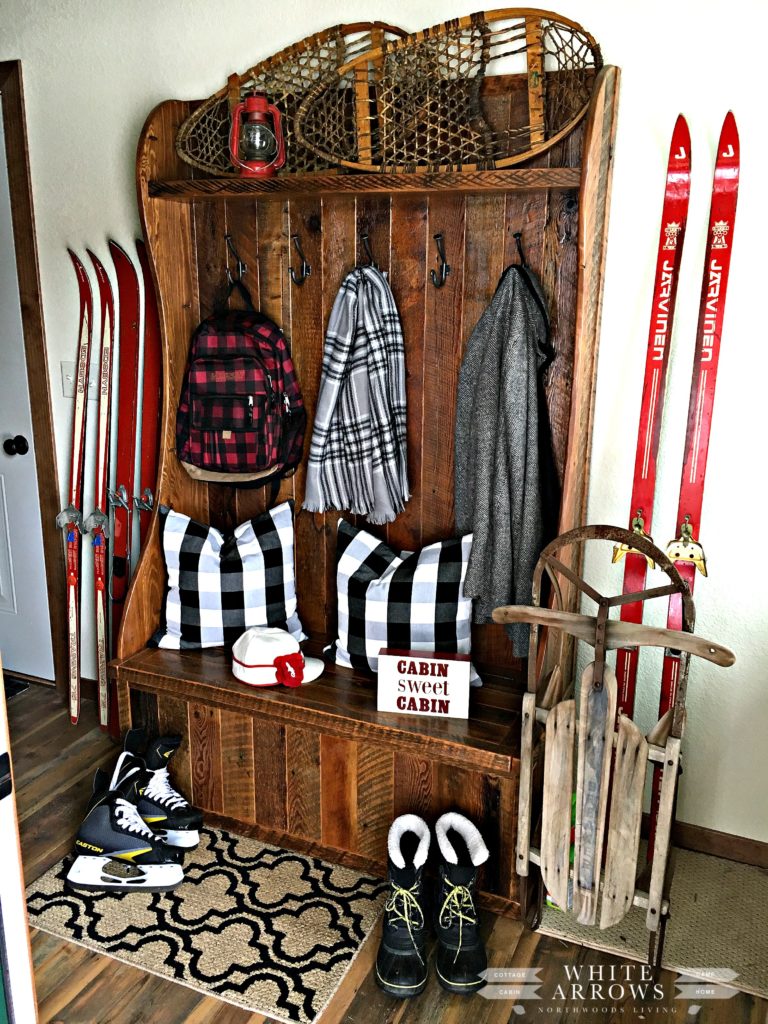 I leaned a pair of my snowshoes against the wall in our guest room. They are a fun touch in a Northwoods getaway.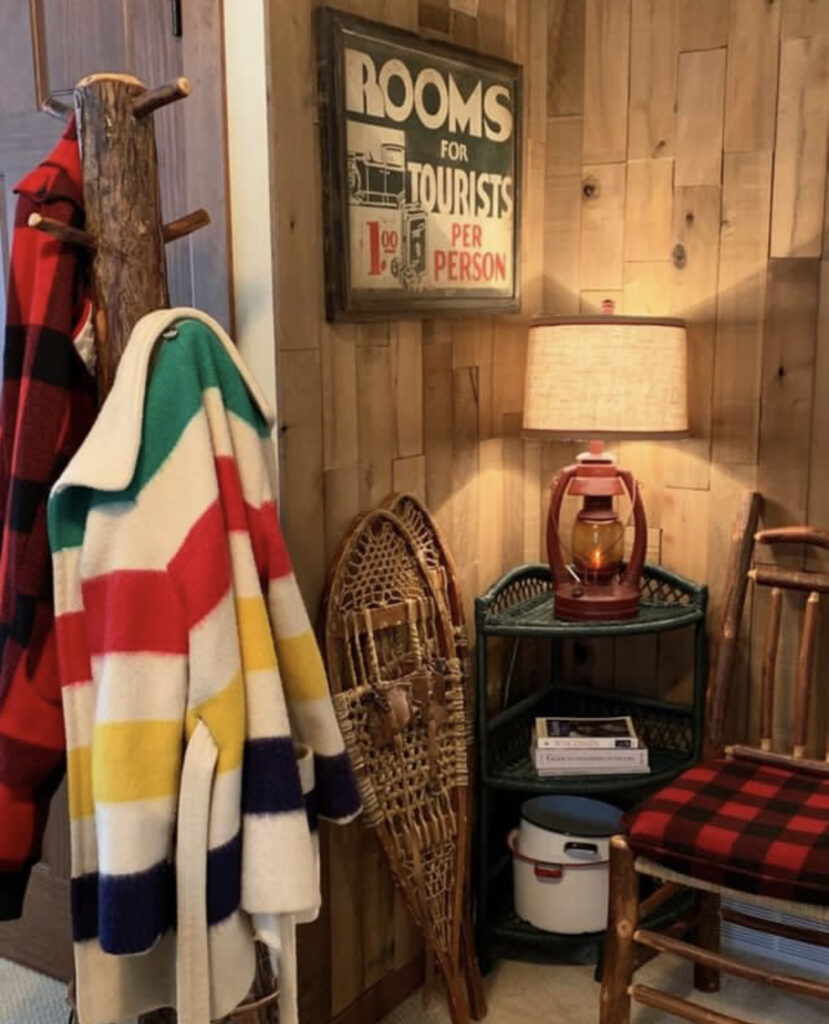 I collect all kinds of vintage Winter sports equipment and snowshoes are the perfect addition leaning anywhere. See more of my neutral Winter Decor tour here.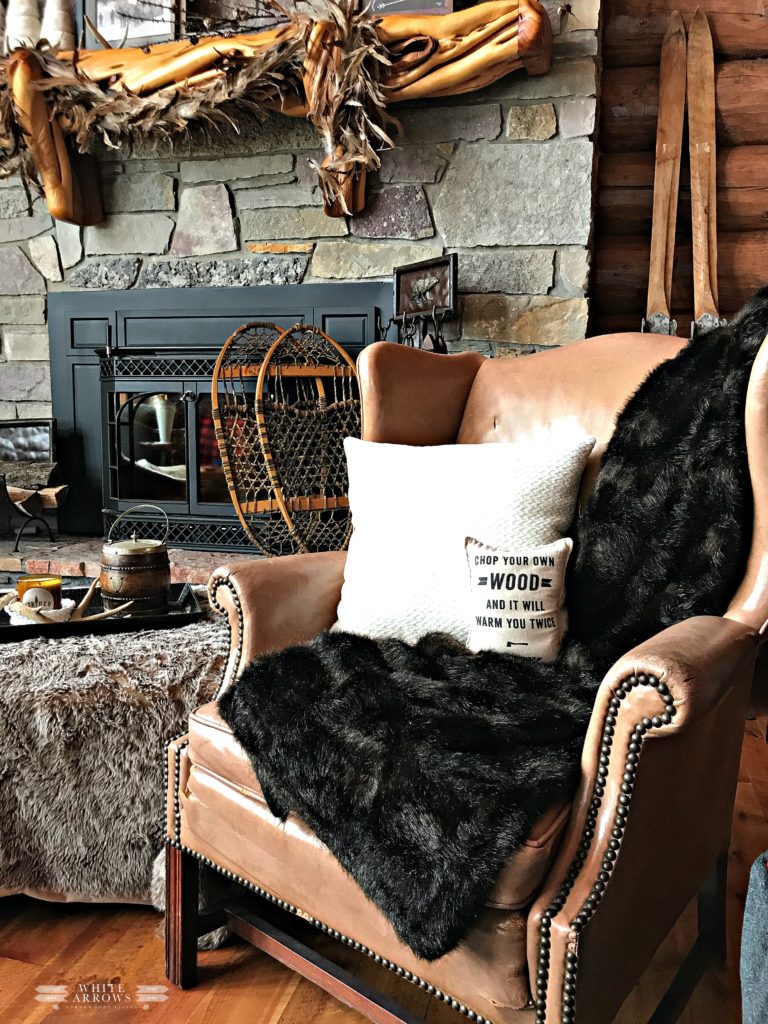 On the Ceiling
One of my favorite places to stay is at Graduate Hotels like the one in Minneapolis where snowshoes are integrated into the grand lobby lighting. See more of this amazing hotel in this post of my stay there.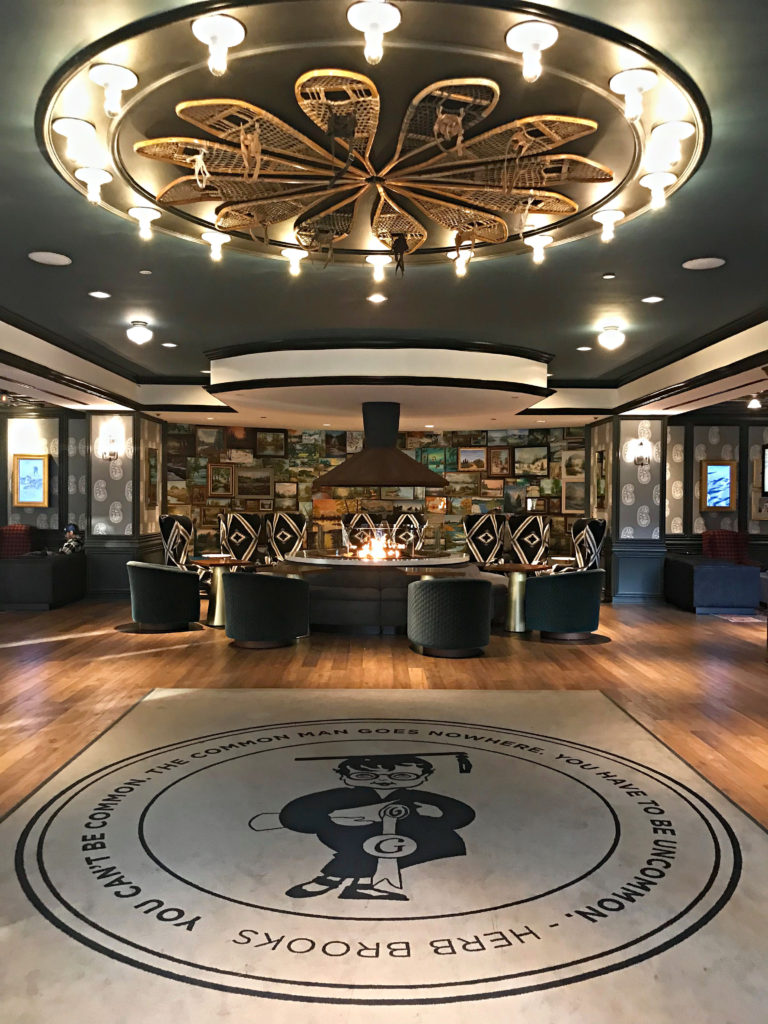 Here are more fun ideas I collected in a board on Pinterest and wanted to share to inspire you too.
On the Wall
I love all the places you can hang snowshoes. I love them crossed over the headboard of a bed.
One of my favorite ideas is just to hang they as a gallery wall. There are so many styles and sizes and ages of snowshoes. Hanging them this way shoes off a collection in a gorgeous way.
It's a fun idea to make a pair of snowshoes into a shelf. A shelf like this would be great in any room in the house. If you don't have a cabin or rustic home, you could still do a bedroom, basement or mudroom in this theme and make a shelf like this.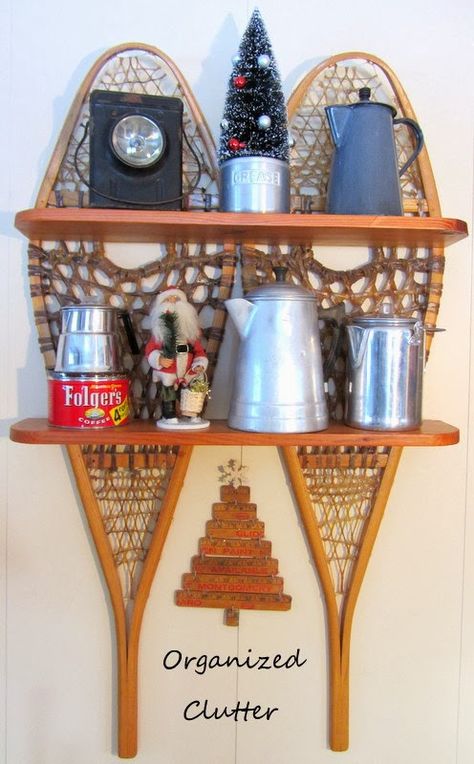 What a fun idea to use a pair of snowshoes hanging on the wall to hold Christmas Cards or photos.
A beautiful pair of snowshoes can be hung in so many ways too. They can be crossed as in the photo below.
Or they can be hung side by side like in this stairway.
Snowshoes make a beautiful addition to a Winter gallery wall.
And snowshoes are stunning above a mantel.
Turn Them Into Furniture
You can turn snowshoes into practical and beautiful pieces of furniture too.
On the Porch
On the porch snowshoes have great curb appeal! Throw some in a pot of Winter greens and branches. They can stay out from Christmas all the way until Spring.
They are also beautiful on the wall. I adore the plaid scarf tied through these.
Snowshoes even make a beautiful wreath on the front door.
In the corner of a porch above a forest of potted pines is a fun welcoming addition!
Lighting
My mom has these snowshoe lights in one of the bedrooms in their Montana mountainside home and I adore them!
Each time I am out antiquing I always have my eyes open for snowshoes to add to my collection and ways to use them in my decor! Follow me on all my social accounts and here on the blog to keep up with my fun finds and ideas to come.
Other Posts to Enjoy:
FOLLOW ALONG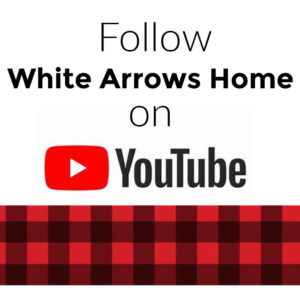 Instagram ~ Facebook ~ Pinterest ~ Twitter ~ TikTok