Find inspiration for your week ahead in my weekly round up post.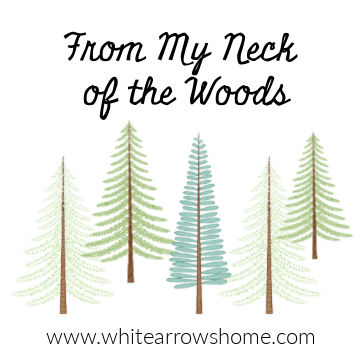 It's a fun weekend practice for me to look back and reflect on my week. As I do many things come to mind that I want to share with you. I pull them all together in this Sunday round up post From My Neck of the Woods.
(Affiliate links are used for your convenience. Read my full disclosure here.)
HIGHLIGHTS OF THE WEEKEND
After another snow day of kids home on Wednesday, Friday finally brought a warm, sunny day that felt like Spring. I would stop once in a while and just turn my face to the sun and soak it up.
I have a group of fellow business owners that I gather with once a month. We always leave feeling so energized and inspired by how we want to make our community even more amazing.
We drove down to our land. I love the drives and reading or listening to music and podcasts. Here are a few I really enjoyed: Annie F. Downs podcast "That Sounds Fun" interviews with Tim Tebow, Kristen Chenoweth, Mandisa and Bob Goff. I also listened to a great one on Ed Mylett's podcast when he talked to Max Lugavere about "How to Eat Like a Genius."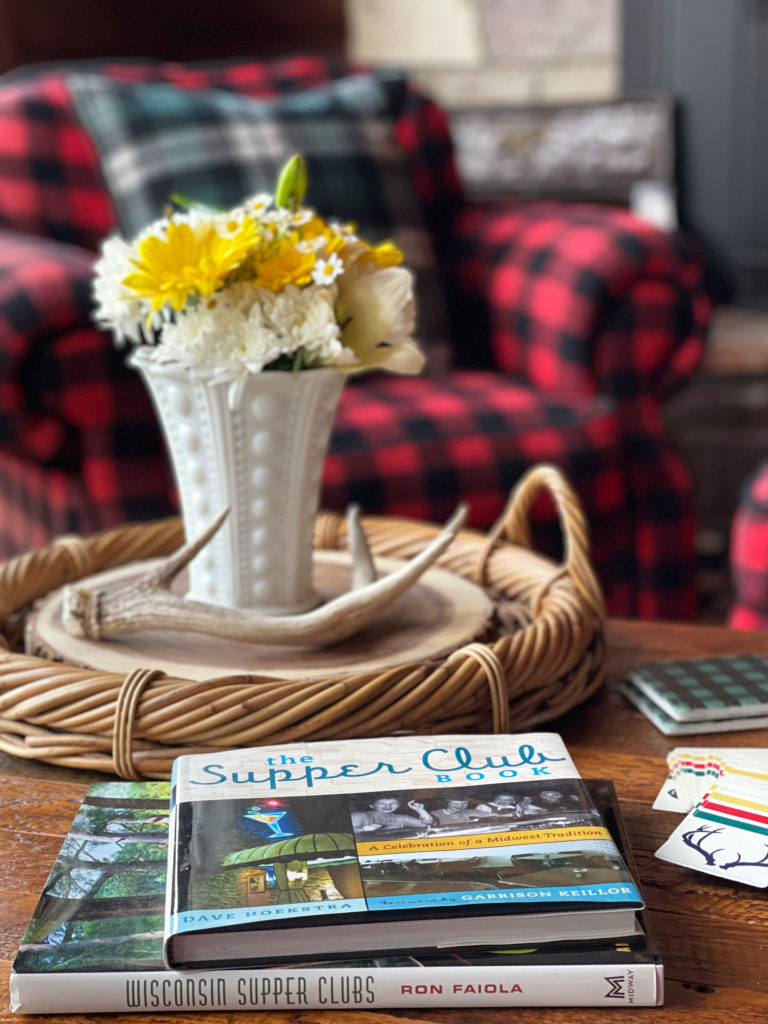 STAY TUNED
This week is very exciting because tomorrow, Monday, we go pick up our new puppy. If you remember our beloved Bernese Mountain Dog, Scout, passed away last Summer. We are finally ready to bring home a new Berner (we think Honey is too!) So follow along on the journey over on Instagram stories.
I've got fun thrifting adventures this week you will want to follow along with too! I'm heading somewhere fun with some girlfriends on Wednesday.
On the blog I'll be sharing the books I'm reading this month, a special tablescape and more.
SUBSCRIBE HERE so you don't miss any inspiration!
ENCOURAGEMENT
How's your Spring going? I love Dolly's perspective.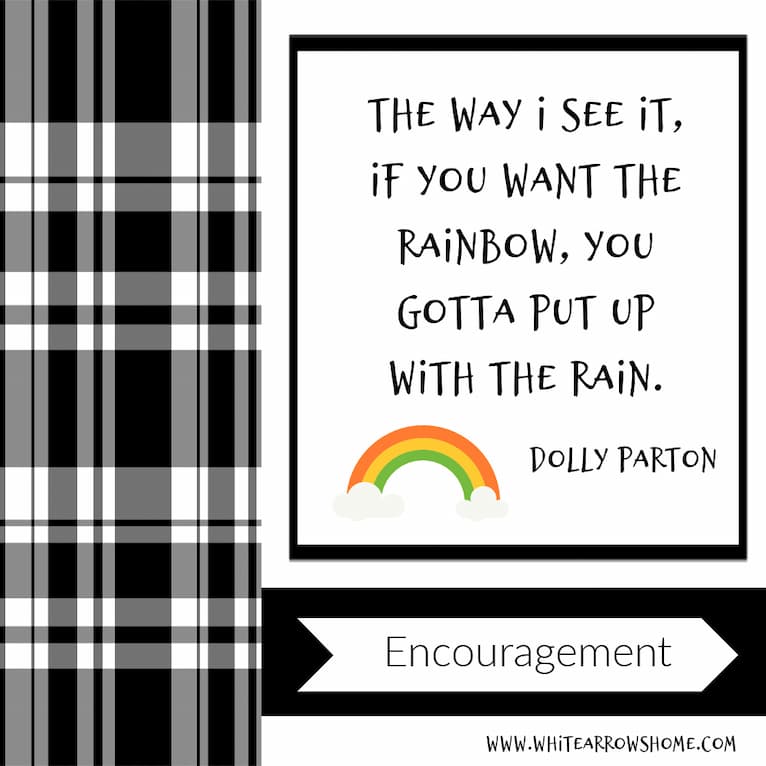 RECENT POSTS
Yvonne of Stone Gable Blog joined us for Welcome Home Saturday.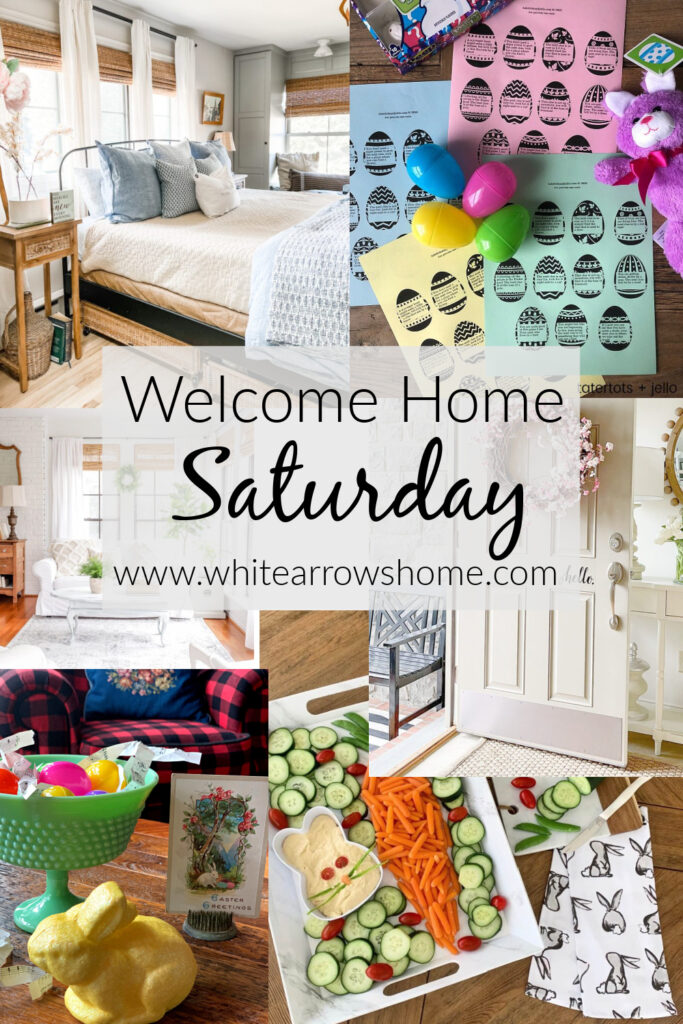 DID YOU SEE THIS?
Looking for a festive cocktail for Spring? Try the Pink Squirrel. Read my post HERE.
MORE INSPIRATION FROM AROUND THE WEB
IN THE SHOP
We add over 100 items a week to The Shop and all those items also get listed on our online website. So even if you can't make it to Minocqua, you can still bring White Arrows Decor into your own home.
These great backpacks with authentic vintage patches are just a few of the things that were added this past week. You can follow along on The Shop's Instagramto keep up with what's new and all the fun we have every day.
And tune in around noon CST for our LIVE Facebook Show where we showcase what's new, some favorite items, what's coming up and so much more. If you can't view The Show live then hop on anytime. The episodes are saved to the Facebook Feed.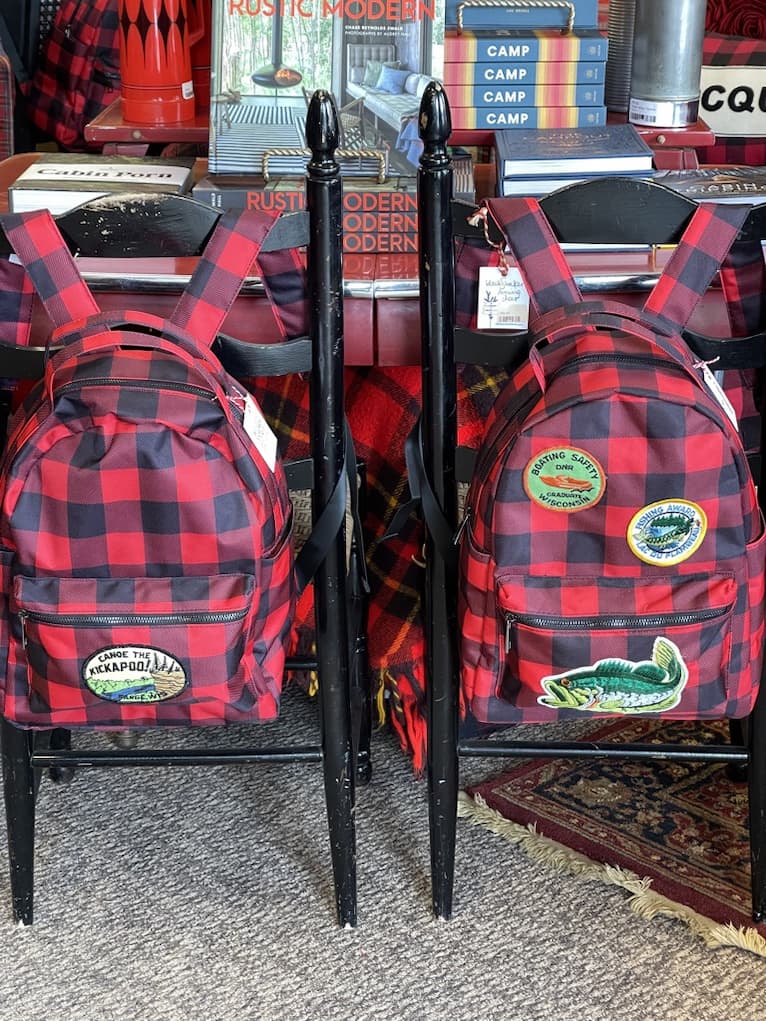 ON THE PODCAST
This week Erik and I shared a Cabin Chat in a fun conversation on The Cabincast this past week. I share a reading from one of my favorite Cabin books and we have a discussion about lake names. Would the name of the lake you visited or lived on matter to you? I drove past a lake called Lake Misery a few weeks ago and it sparked this conversation with Erik. Episode #65 "The Tail to Someone Else's Kite" is LIVE! LISTEN HERE!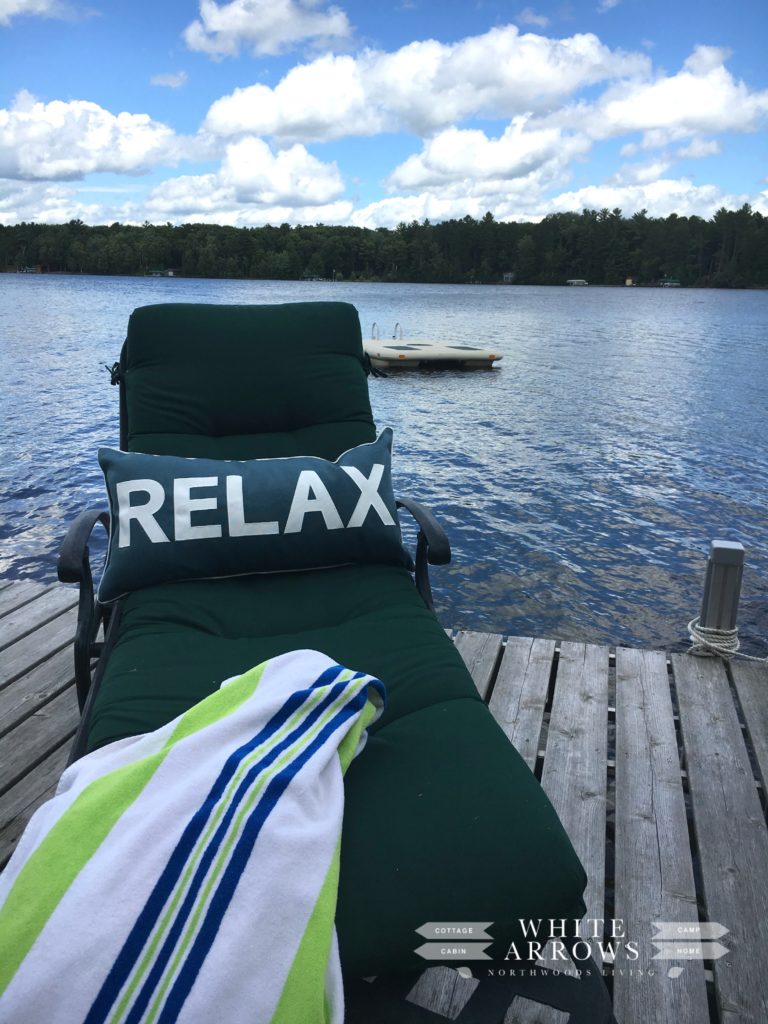 Enjoy the rest of your weekend!
FUN FINDS


FOLLOW ALONG
Instagram ~ Facebook ~ Pinterest ~ Twitter ~ YouTube ~ Tik Tok ~ Liketoknow.it ~ Podcast