A nostalgic Wisconsin cocktail is easy to make and a sweet treat with the flavors of almond and chocolate to enjoy all year round.
(Affiliate Links are shared for your convenience, read my full disclosure here.)
One of our favorite Northwoods Supper Clubs, Norwood Pines, is known for its ice cream drinks. The Grasshopper and Brandy Alexander are the most popular, but another favorite is the Pink Squirrel.
Evenings at a Supper Club start with a cocktail at the bar, usually an Old Fashioned. Then you make your way to your table and linger over delicious food and sitting with the great company of family and friends. Your evening ends with an ice cream drink.
Read more about Supper Clubs in THIS POST.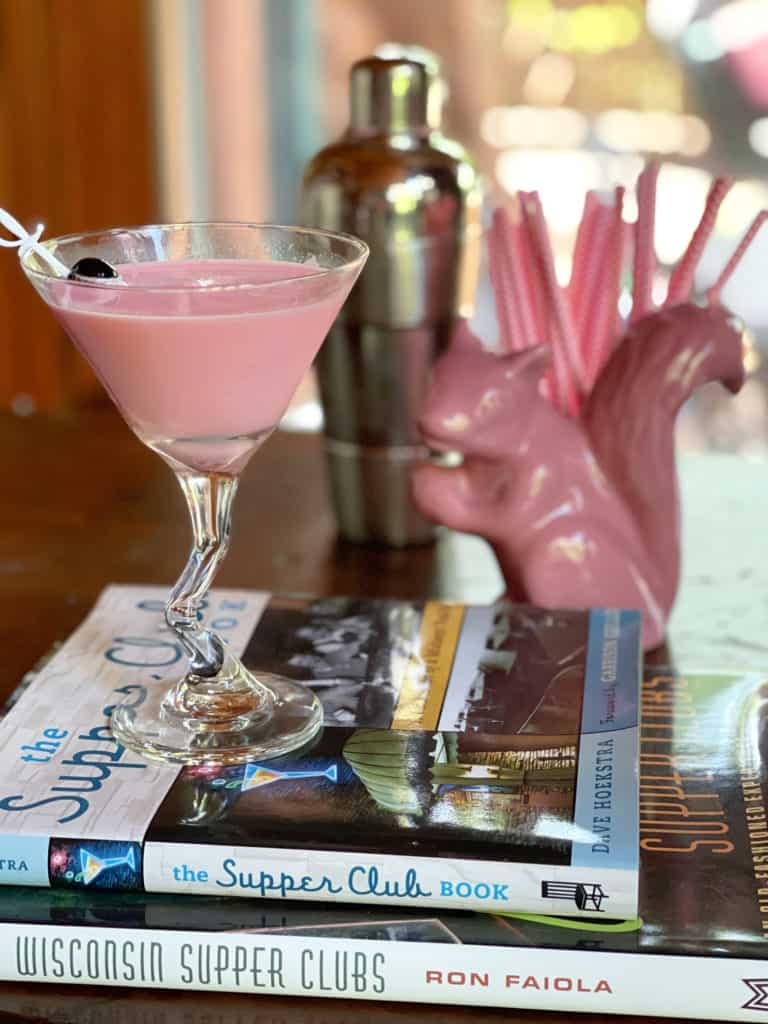 Listen to our Cabincast Podcast Interview with Supper Club owners Tom and John HERE.
It is believed the Pink Squirrel was invented by a bartender at a Cocktail Lounge in Milwaukee, Wisconsin in the 1940s.
Today I'm making it as a traditional cocktail instead of an ice cream drink. It's a bit like a thick melted milkshake.
It's creamy and quick and easy to make with only three ingredients.
Start by filling a shaker with ice.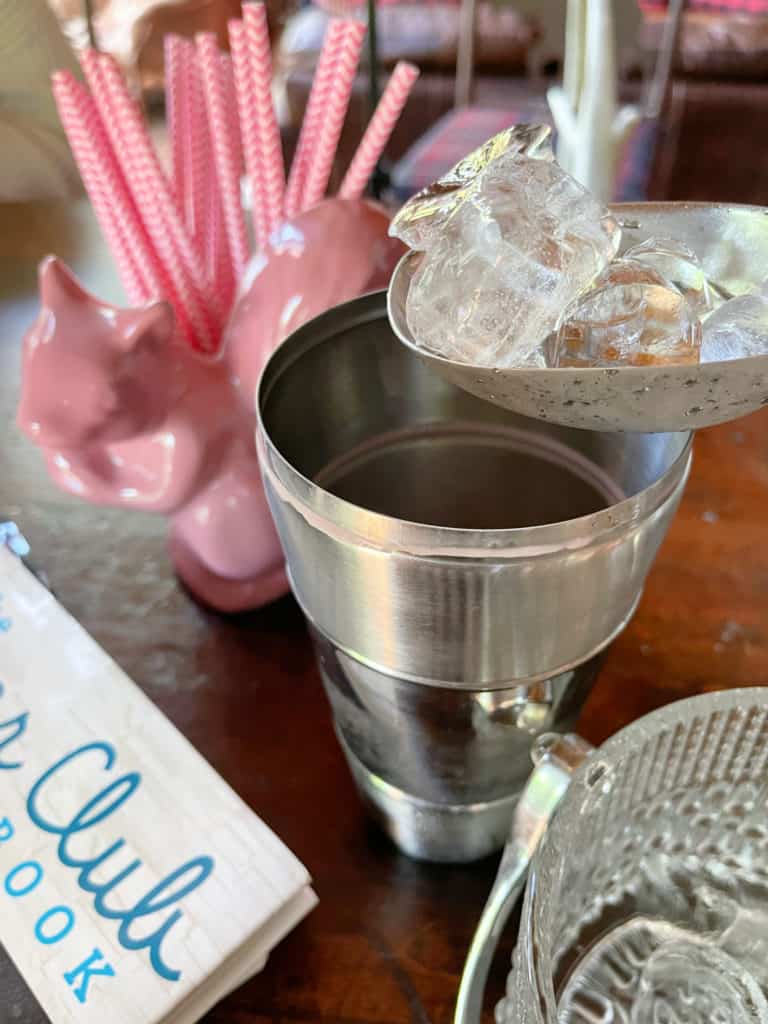 Then add:
3/4 oz. Creame de Cacao
3/4 oz. Creame de Almond
1 1/2 oz. half and half or heavy cream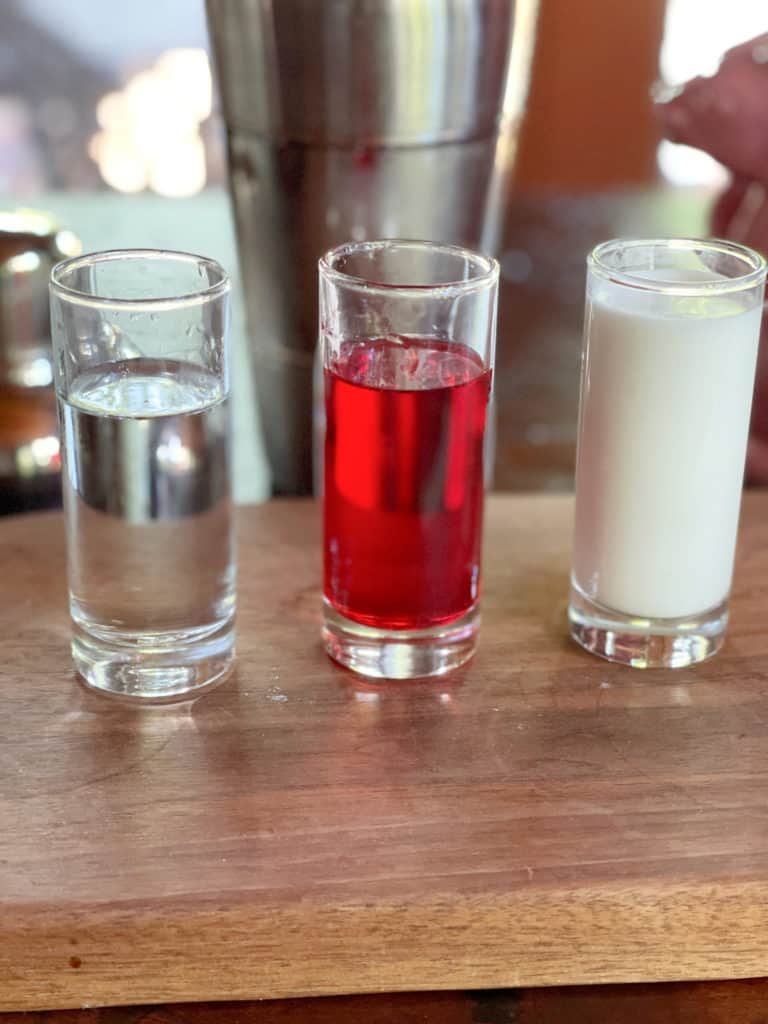 Shake until chilled.
Pour through strainer into glass.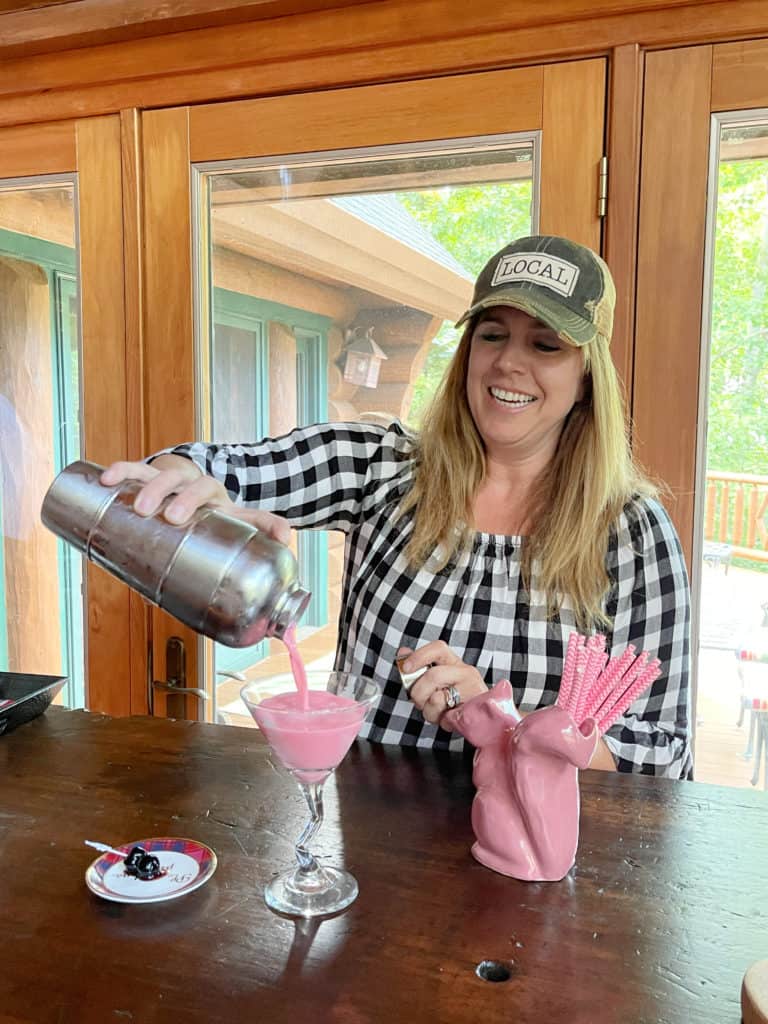 Garnish with cherries and enjoy the tastes of chocolate and almond. It makes a great dessert or special treat. It's perfect to serve seasonally for holidays like Valentine's Day or birthdays too.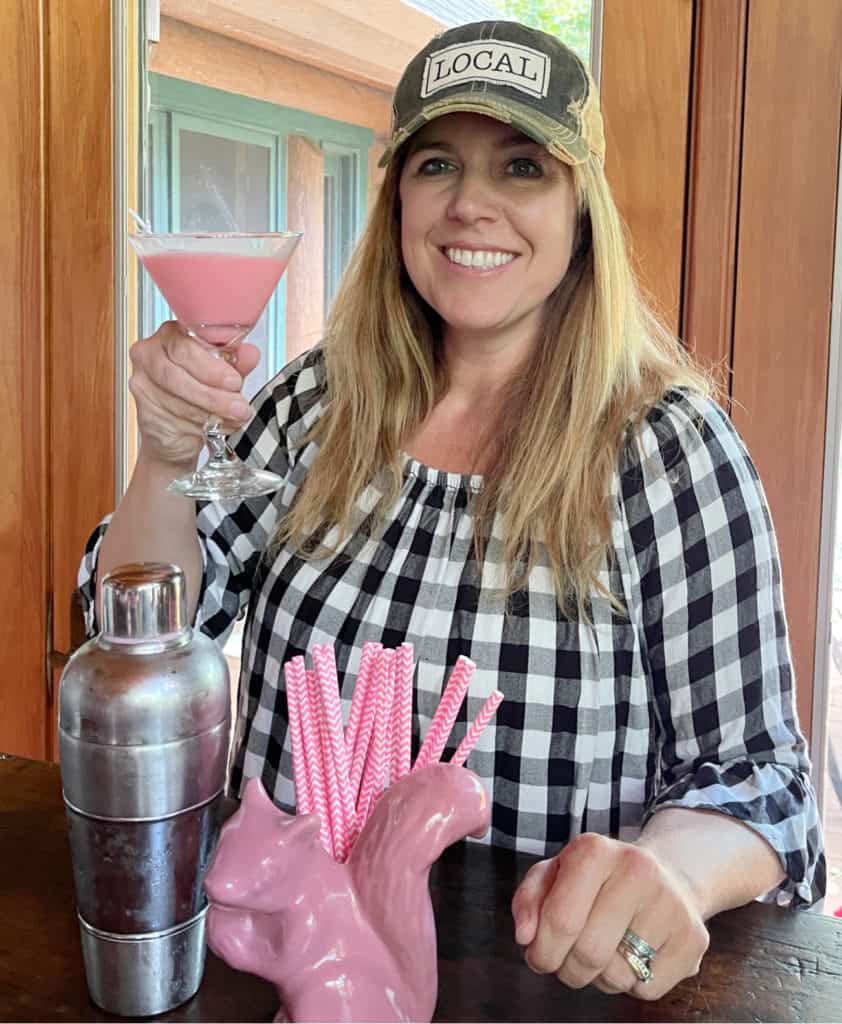 My little pink ceramic straw holder is actually a vintage planter I found last year in an antique store in Virocqua, Wisconsin. I knew it would be fun to use when serving this drink. I could fill it with straws or flowers. The rest of the time, he hangs out behind the bar on the shelf.
More Posts to Enjoy:
Shop the Post
FOLLOW WHITE ARROWS HOME

Instagram ~ Facebook ~ Pinterest ~ Twitter ~ YouTube ~ Tik Tok