A look back at my week and what's ahead from my neck of the woods. I'm sharing what I'm loving to help encourage you!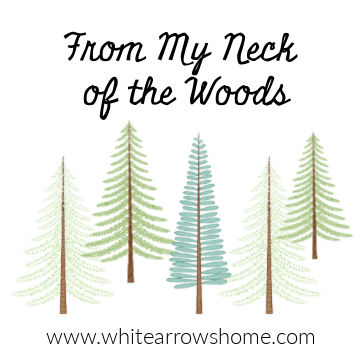 We just landed at the Minneapolis / St. Paul Airport from our week out in Montana skiing for Spring Break. We had an amazing time and were so excited when we walked out of the airport today and it felt like SPRING! Now the three hour drive back to Minocqua and some time to write this post to you. I hope you've had a wonderful week!
(Affiliate links are used for your convenience. Read my full disclosure here.)
HIGHLIGHTS OF THE WEEKEND
One of my best friends from college and her family came to ski with us. Her kids are younger than mine and it was fun to see my big kids interact with hers!
My kids are BIG on traditions. We always stay at my parents' when we go to Montana and my mom is an amazing cook who makes their favorite things (Lebanese lamb sliders, Curry, Beignets…) This trip my parents were in Greece so we were doing the cooking. We pulled it off and made it still special.
Do you do March Madness brackets? Our family does one and loves watching the games. I'm always out really quickly though!
Watching my kids ski, they are amazing! They go places I don't go, like off cliffs!
Brian skins the mountain often, that means he hikes up it with special skins on the bottoms of his skis. I've done it a couple times with him. Barron did it for the first time this year. It's a workout!!!

Stay Tuned
I'm back in my routine this week after my trip to Texas and the Magnolia Silos and Spring Break in Montana. Two weeks away, letting myself have extra downtime with family and friends, staying up later and eating desserts…
But tomorrow, I dive back into some new habits I've been implementing over the past few months. Stay tuned as I share blog posts with all the details on what these habits are, why I've been making these changes, how it's going and encouragement for you.
5 AM Club
Lightening Up
Morning Pages
Let's Go!
But I do know this. There are some things I won't sacrifice while I work hard toward my goals, as I dedicate time and energy to that progress.
I won't give up moments to make memories with my husband and kids, family and friends.
I will take time to have coffee with someone I haven't seen in a while, date night with Brian, adventures with my girlfriends..
I will make it a priority to put down my devices and be fully present with people.
I will set aside time to have by myself to think and slow down.
I've also got some fun events and projects going on in my shop. Later in this post you can read about the fun Northwoods Shop Hop coming up next weekend. We also have other fun events on the calendar this Spring.
Encouragement
This dish towel we sell in my shop is a great reminder!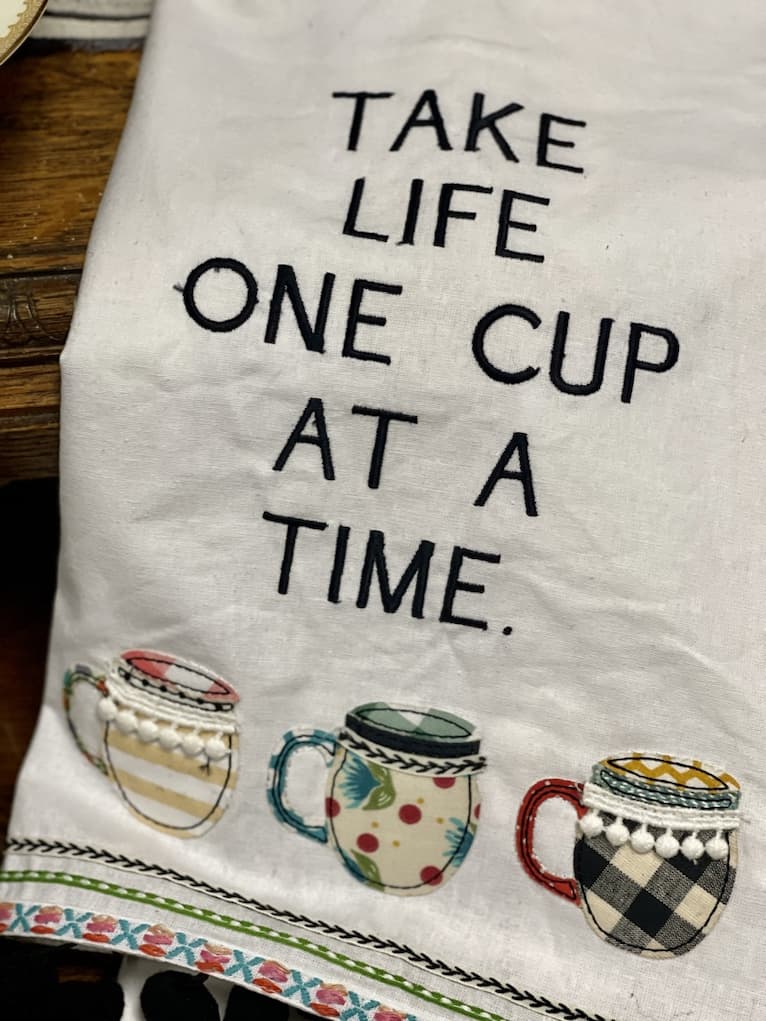 SUBSCRIBE HERE so you don't miss any inspiration!
Do you collect tea cups? I do. See some of mine in the photo below. Here's some fun posts I've done sharing my collection.
Do you drink coffee or tea? I start my day with a Detox tea and honey, then later in the morning I switch to Decaf coffee.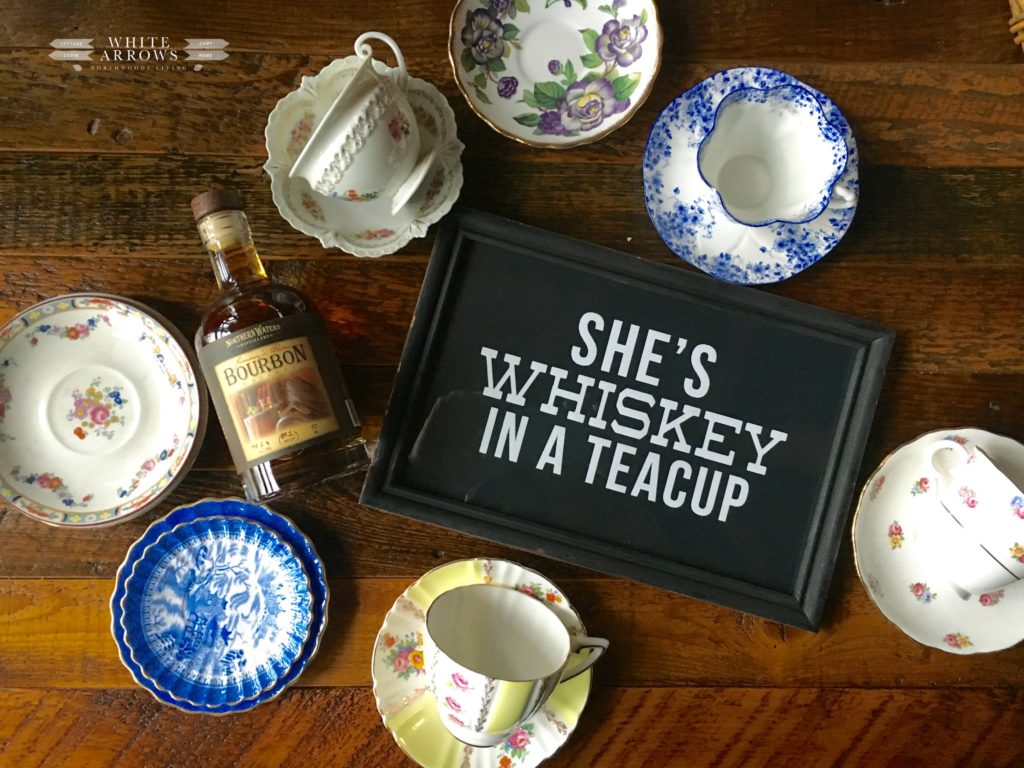 Recent Posts
This week I joined my #thriftingwiththegals friends for our monthly blog hop. I shared ideas for decorating with vintage dishes and the fun of mix and matching them on the table. Read the full post HERE.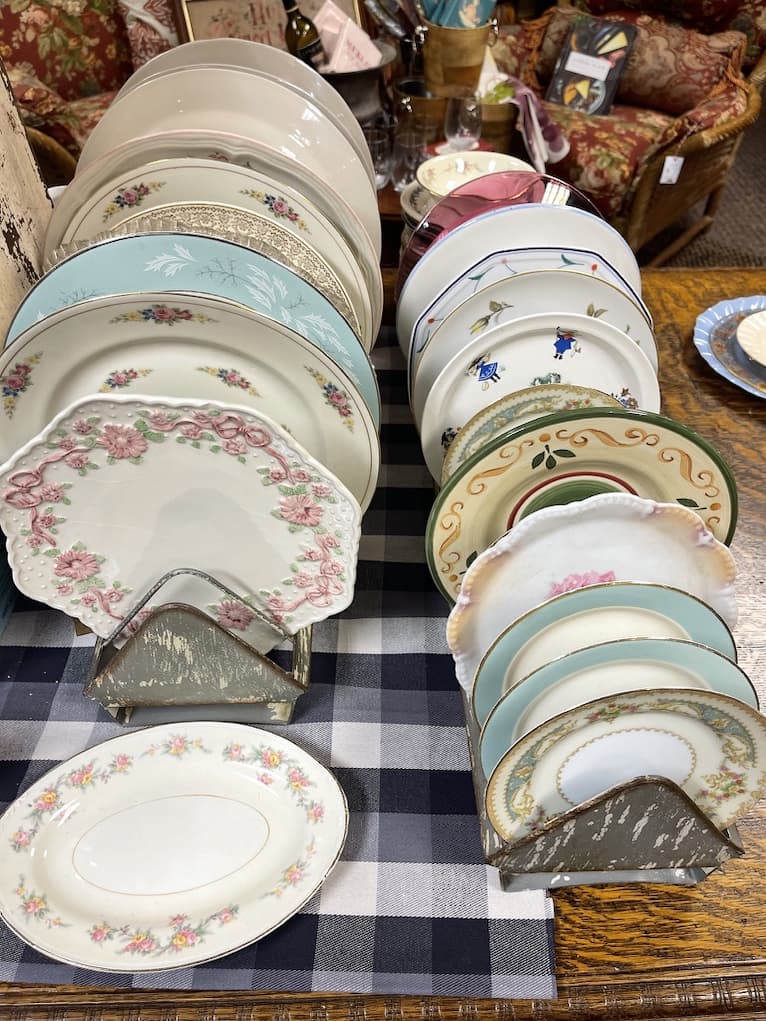 Did You See This?
I'm in love with succulents! How about you? Here's some fun ways to decorate with them in THIS POST.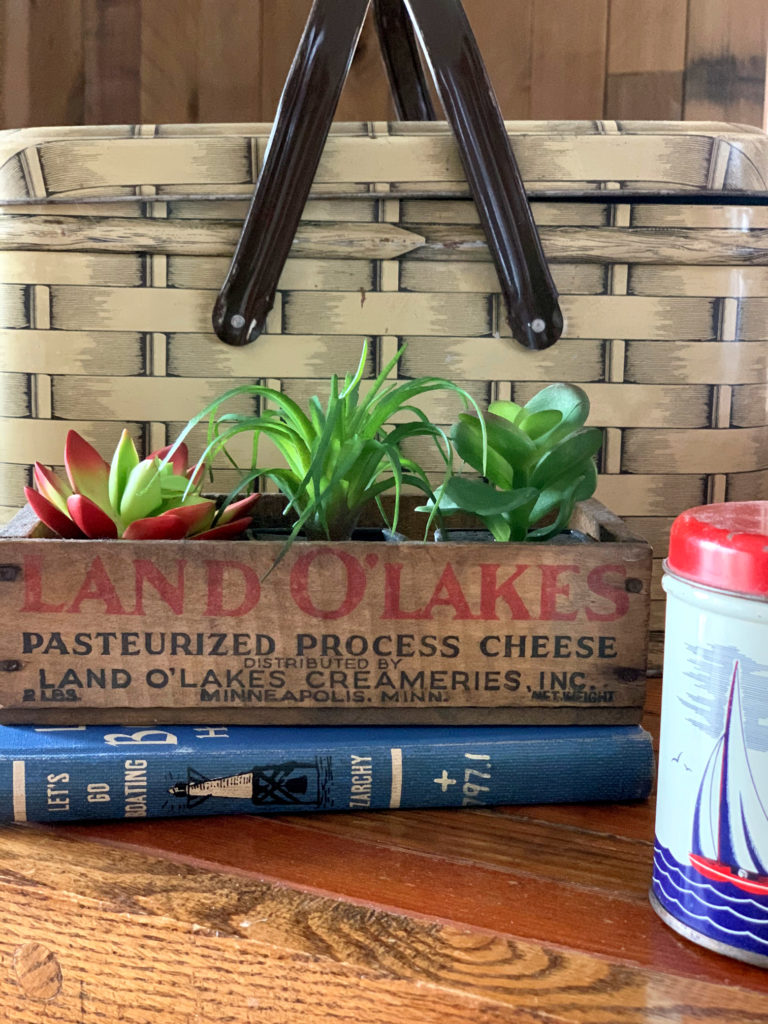 More Inspiration From Around The Web
In The Shop
Next weekend is The Northwoods Shop Hop between White Arrow Home in Minocqua, The Little Dipper in Three Lakes and Latitudes in Rhinelander on March 25-26.
Grab a Pie! Sweet Pies of mine will be at The Shop selling her delicious homemade pies both days!

Keep up to date on all the fun events on our calendar. You can check them out HERE.
On The Podcast
This week Erik and I shared a Cabin Chat in a fun conversation on topics like this GIANT cabin on The Cabincast. Episode #63 "The Second Largest Log Cabin in the World" is LIVE! LISTEN HERE. It's so fun!!

Fun Finds
I'm feeling all the Spring greens and loving these finds!


FOLLOW ALONG
Instagram ~ Facebook ~ Pinterest ~ Twitter ~ YouTube ~ Tik Tok ~ Liketoknow.it ~ Podcast