When I'm on vacation I like to continue to do my workouts or try new physical activities. Here are some of the ways to enjoy your favorite sports while on vacation in Minocqua, Wisconsin.

Tennis
Basketball
Swimming
Enjoy swimming in any of our local lakes. Lifeguards on duty at Torpy Park and Brandy Park.
You can also swim laps at Lakeland Union High School. Check their website for open times.
The Minocqua Island Swim Challenge
Baseball
Watch a Minocqua Wood Ducks game.
Catch the unique local tradition of a Snowshoe Baseball Game, yes that's right… They play baseball in snowshoes!
Volleyball
Sand Courts at:
Frisbee Golf
Golf
Running
 Minocqua has several races, 5Ks, Half Marathons and Marathons. Find a list here.
Biking
Sports Trading Card Shop
One of my kids' favorite spots in town is The Hawk's Nest in Woodruff. Mr. Hawk has great collections!
Fitness
Lakeland Union High School Weight Room is open to the public during certain hours.
Yoga
Ice Skating
Lakeland Hawk's Ice Arena is the home of the Lakeland Area hockey and figure skating teams. Check the website for open skate times or camps.
Torpy Park turns the parking lot into a skating rink during the winter months.
Climbing
Lakeland Union High School Open Climb
Cross Country Skiing/ Snowshoeing
Want to read more about traveling to Minocqua? Enjoy these posts.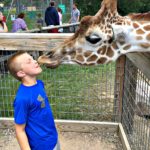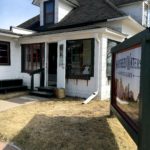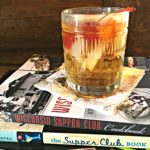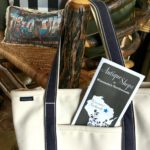 FOLLOW ALONG
Instagram ~ Facebook ~ Pinterest ~ Twitter ~ YouTube