Finishing my potting shed to make it lovely and functional for all my gardening needs.
I'm honored to be participating again in the One Room Challenge and sharing for week 2. You can see all the introductory details of my project in my post from Week 1.
(Affiliate links are used for your convenience. Read my full disclosure here.)
Thanks so much to Linda Weinstein, the creator and owner of The One Room Challenge for hosting this event and to the Event's Media Sponsor, Apartment Therapy.
It's such a great way to take a project that has been on my to do list and get the ball rolling to complete it in the 8 weeks of the Event, sharing the progress on the way.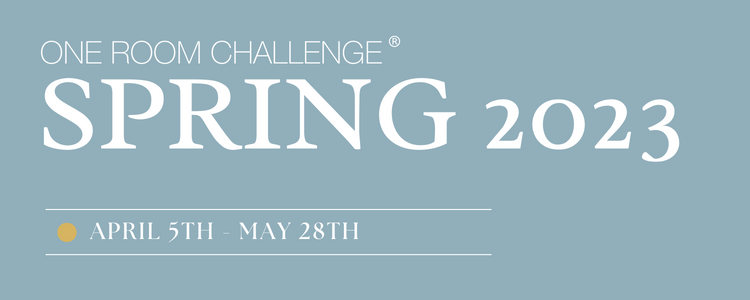 You can find links to all the amazing projects from other participants on the One Room Challenge website.
LET'S CONNECT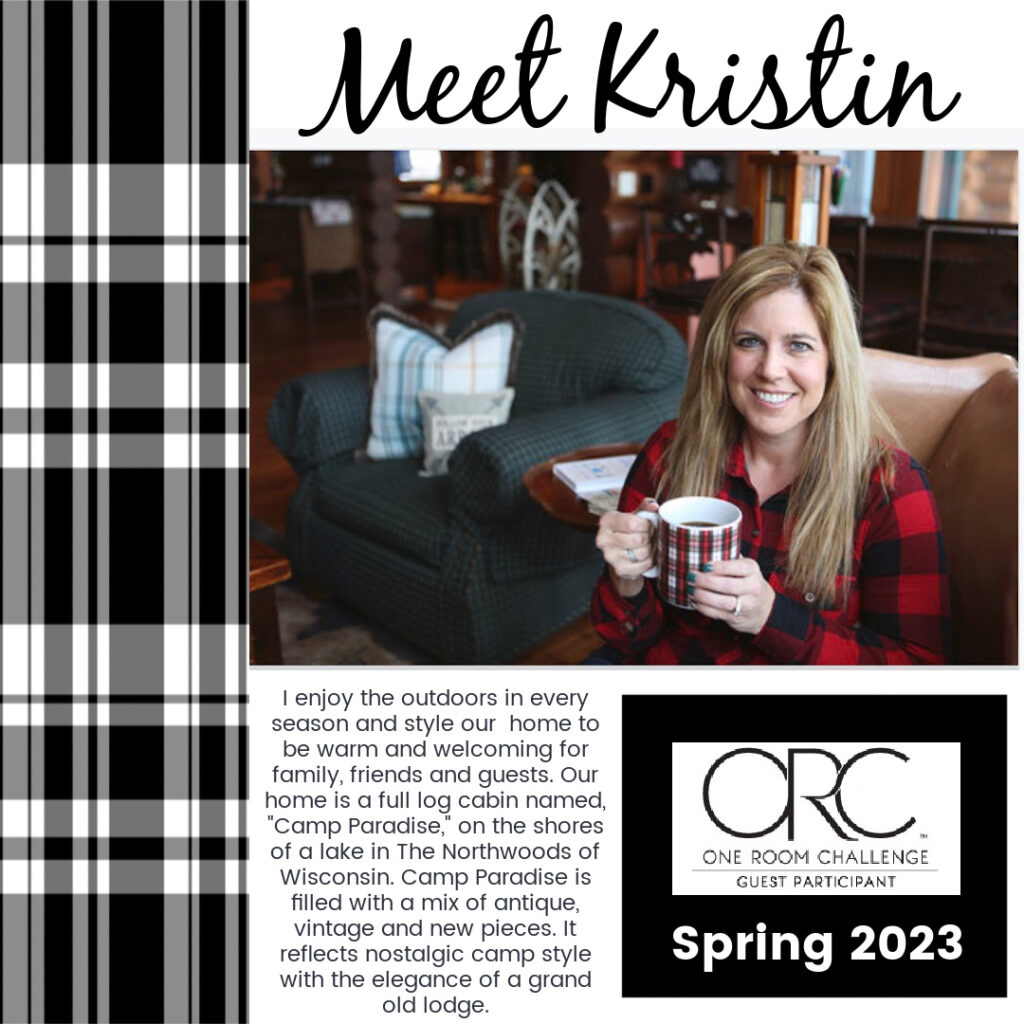 Our full time home is Camp Paradise a lakeside log cabin home in The Northwoods of Wisconsin where my family lives surrounded by pine and birch forests on the shores of a gin clear lake. White Arrow Signs point your way throughout our community. The nostalgic signs inspired my blog name.
Our getaway home is in The Driftless Area of Wisconsin and where we plant our vegetable gardens, pumpkin patches and tend our apple orchard.
Spring in Wisconsin
This past week we have had beautiful Summer like weather with temperatures in the 80s. It has made me even more anxious to get into the gardens and finish our Garden Shed project. But I know it's Wisconsin and I must be patient.
This coming weekend another Winter Storm with possibly a foot of snow is coming!
So having this Shed project to focus on is a fun distraction and way to remember Summer will come.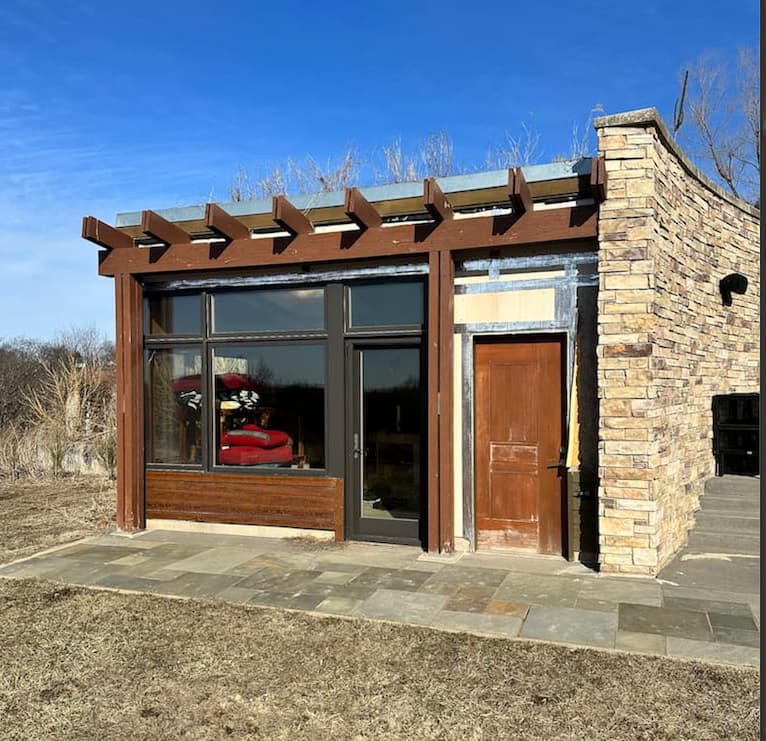 The Gardens
The gardens and landscaping around Badger Hollow is something we have been working on cleaning up over the past few years. It will save so much time to have the shed holding all our tools, the wheelbarrow and maintenance items.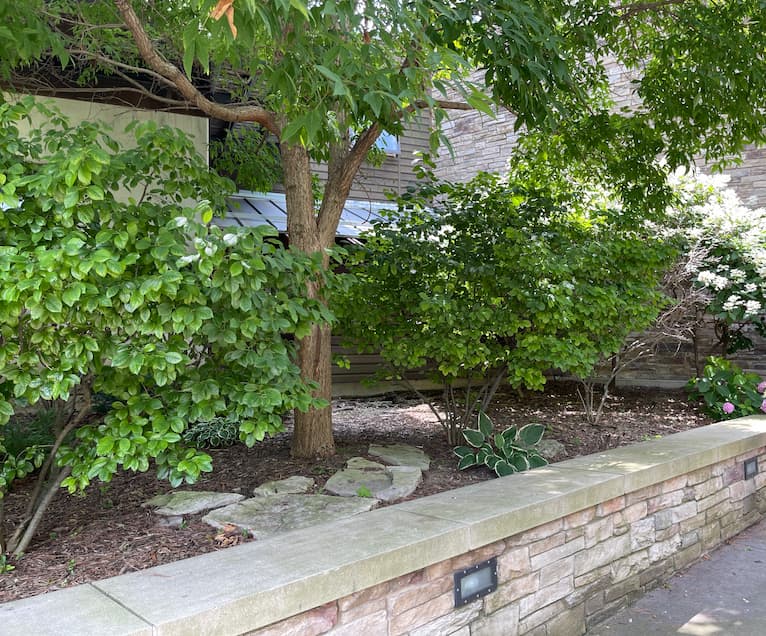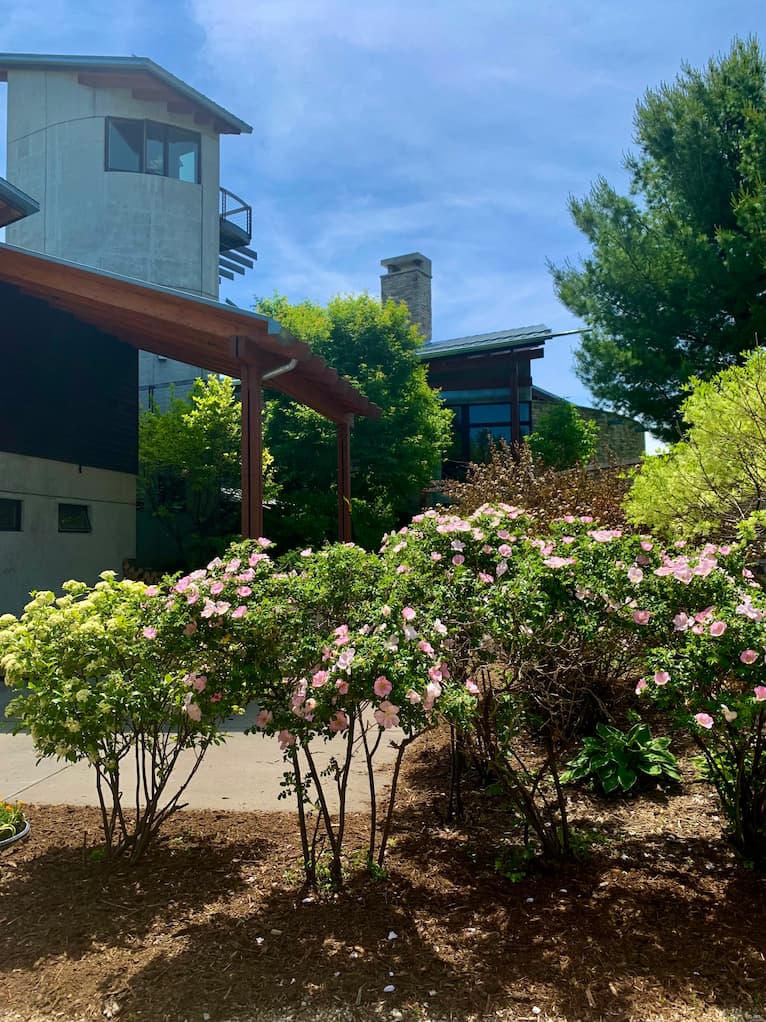 The gazebo next to the pumpkin patch got some attention. We cut out the torn screens and plan to just keep the windows open now. In the coming months it will get a fresh coat of stain and some hanging baskets.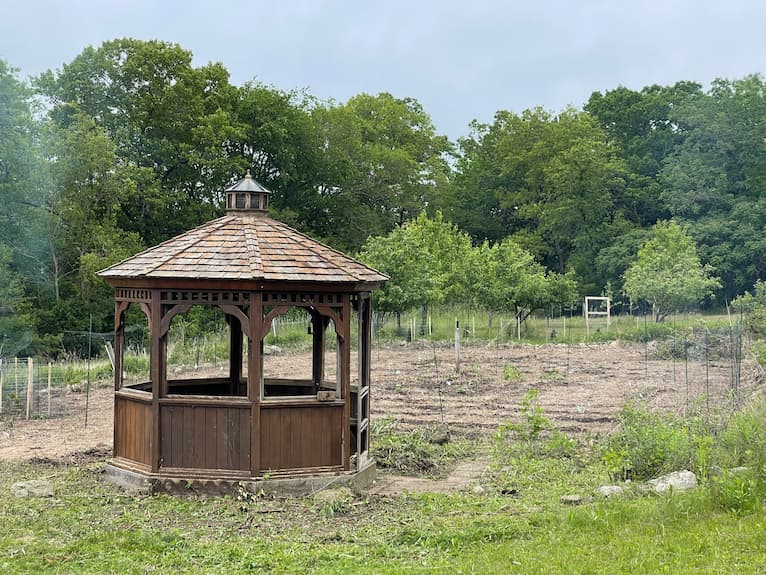 The whole family helped to get the gardens prepped and the overgrowth cleared from around the gazebo.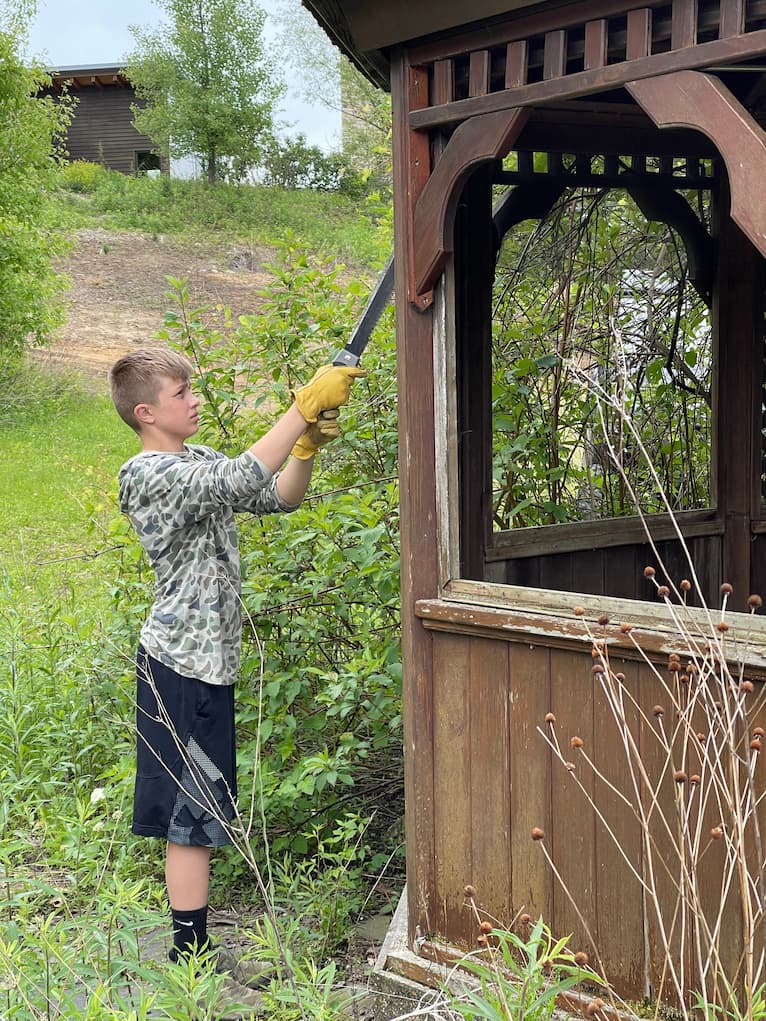 My husband has been planting lots of new trees around the property.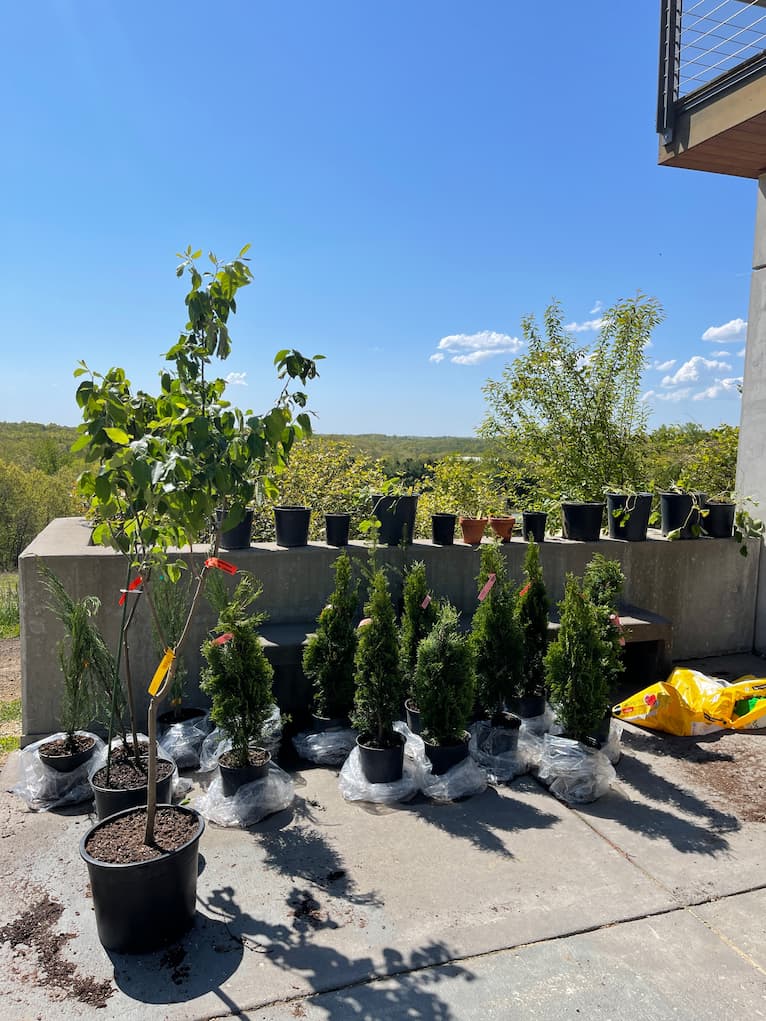 The apple orchard is another area I want to learn more about caring for.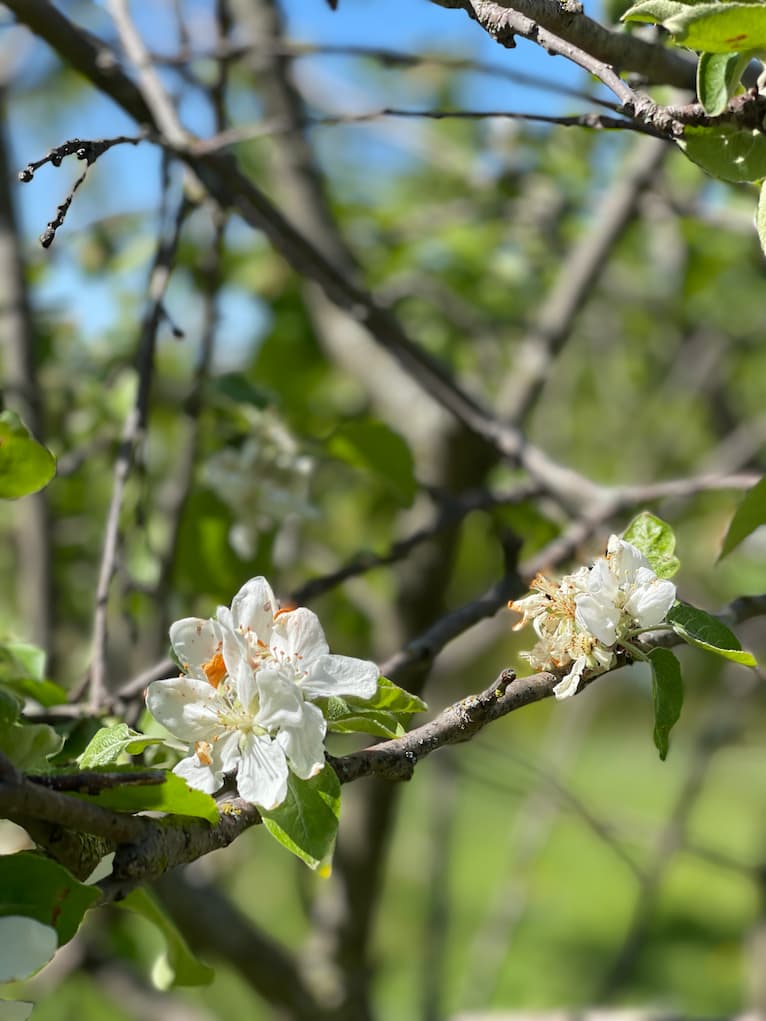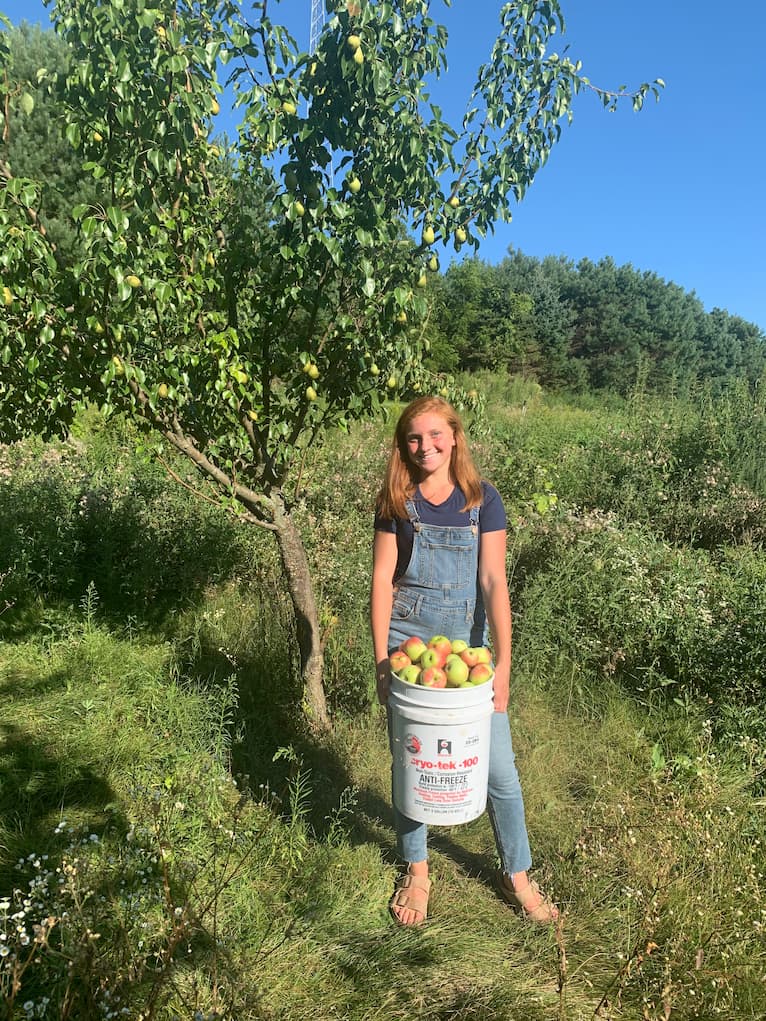 I'm deciding how I want to plant the containers around the house and what color scheme to do. I have done whites, yellows and oranges in the past inspired by the wildflowers that grow in the prairie surrounding the house all Summer.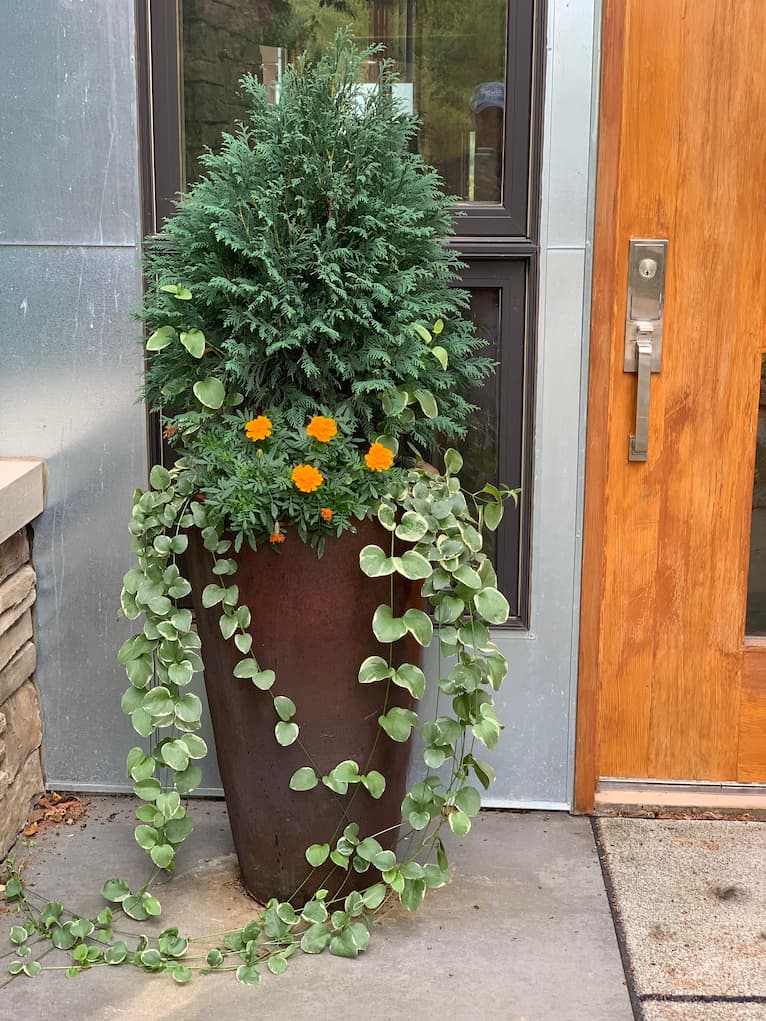 Shop My Home
I've been spending this week going through items in our home that can be better used in The Garden Shed to decorate it in a way that is inviting.
I want the space to not only be organized and practical for grabbing tools and working on plantings, but also a lovely room to hang out in.
Galvanized totes, totes and watering cans are getting loaded up to take down.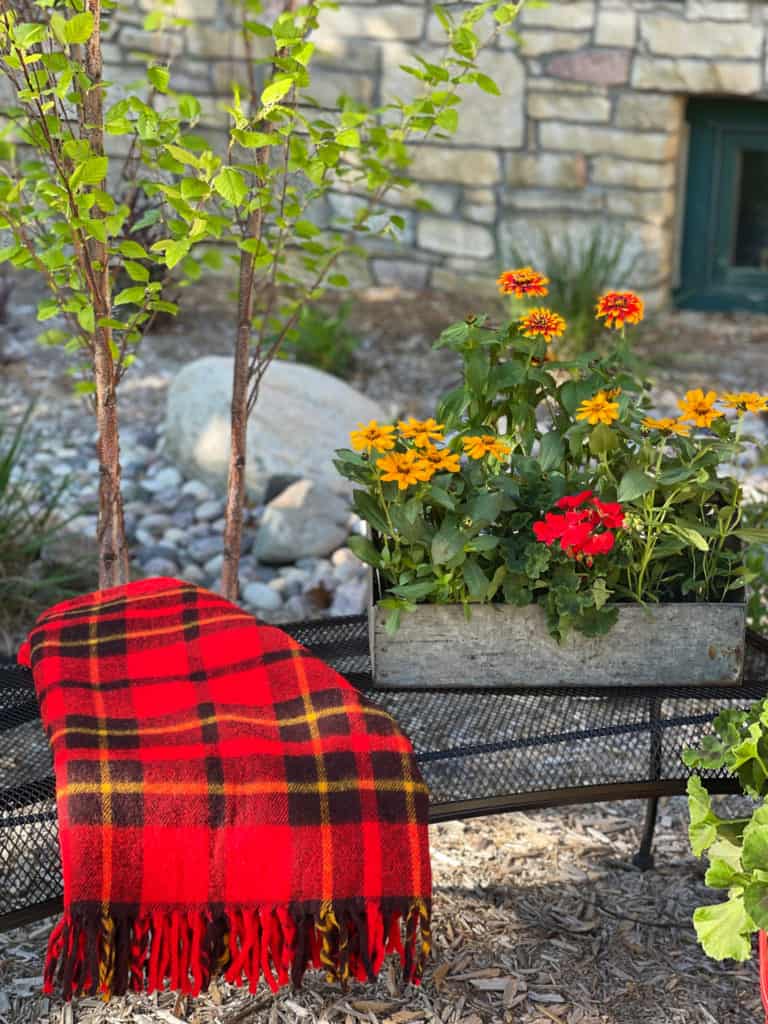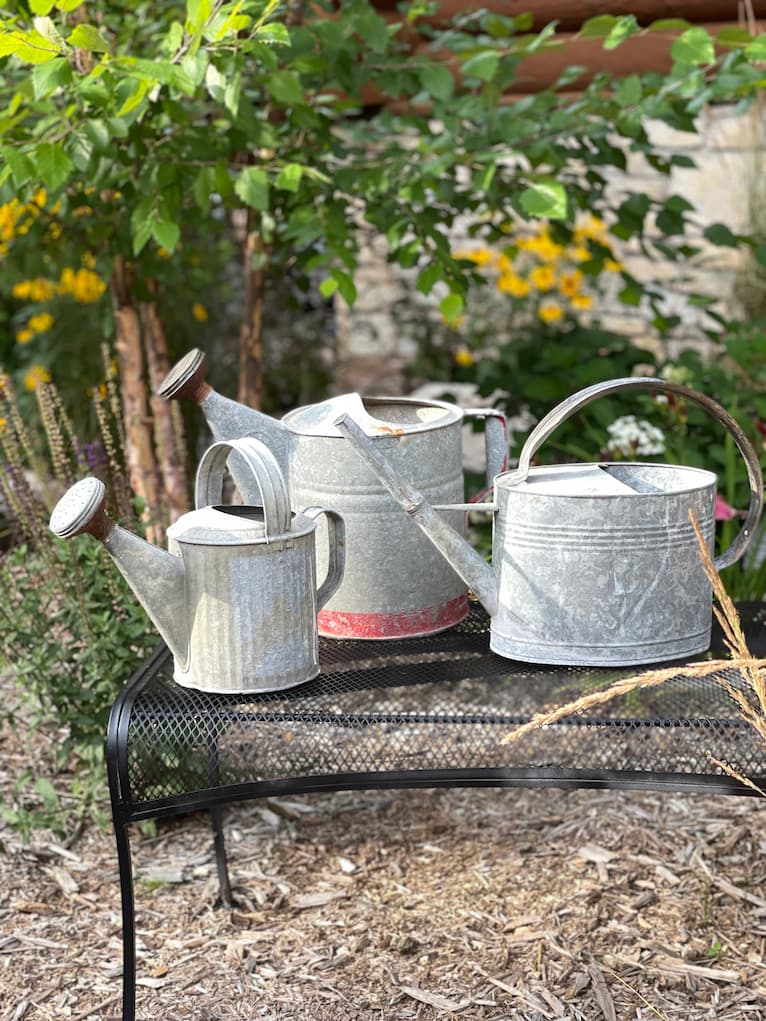 I have a vintage green wagon that would look really cute outside the shed planted with seasonal blooms.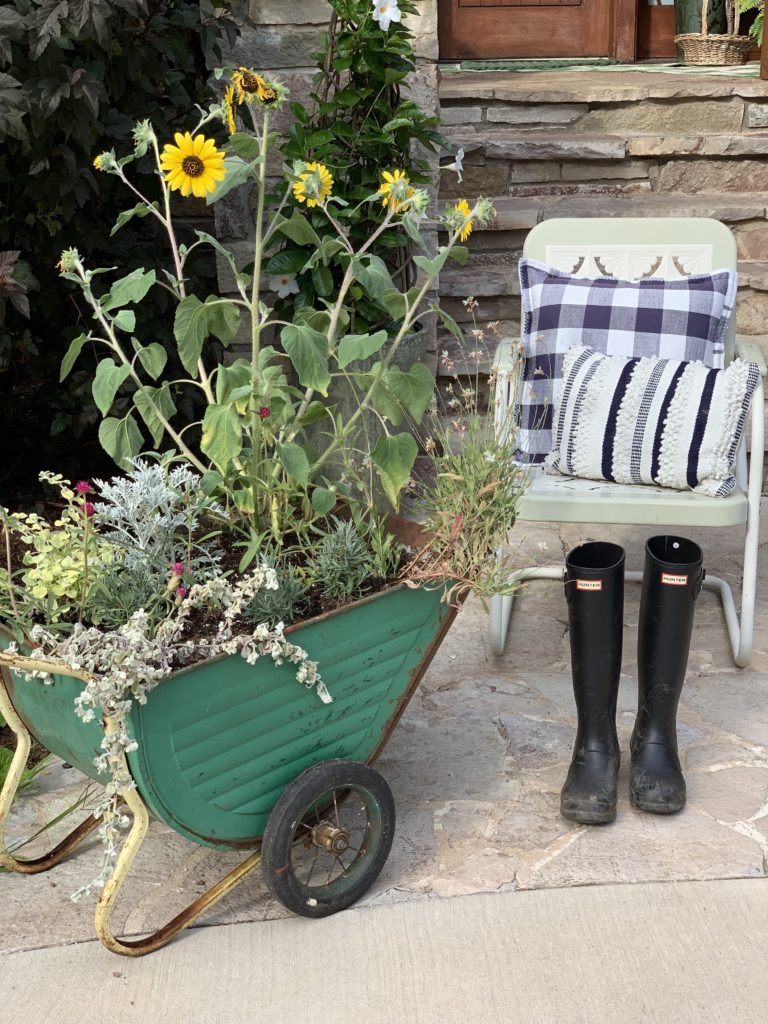 I like mixing in old, vintage chippy pieces with the new.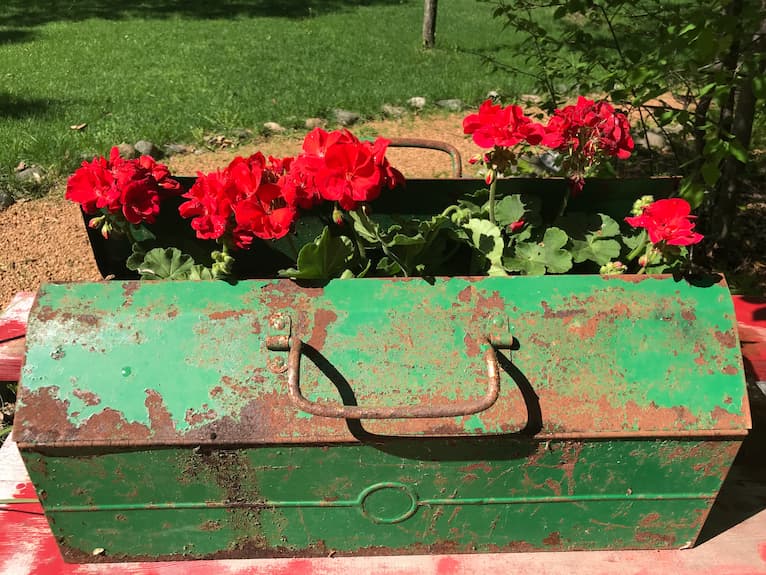 Want to get daily encouragement? SUBSCRIBE HERE so you don't miss any posts!
Keeping my Eyes Open
I've been keeping my eyes open too for items I'll want as I walk through Walmart, Target and other shops to run errands.
I'm wanting to use as much as possible that I already have to keep my budget for plants and flowers, but I've found some cute and necessary additions to possibly add.


Getting Inspiration
One of the ways I get inspiration is from traveling. So I've been looking back at photos from different places I've visited to see what I'd like to add.
In the gardens of my college alma mater's Alumni House at Coe College. I'm reminded how much I love the look of tall white daisies.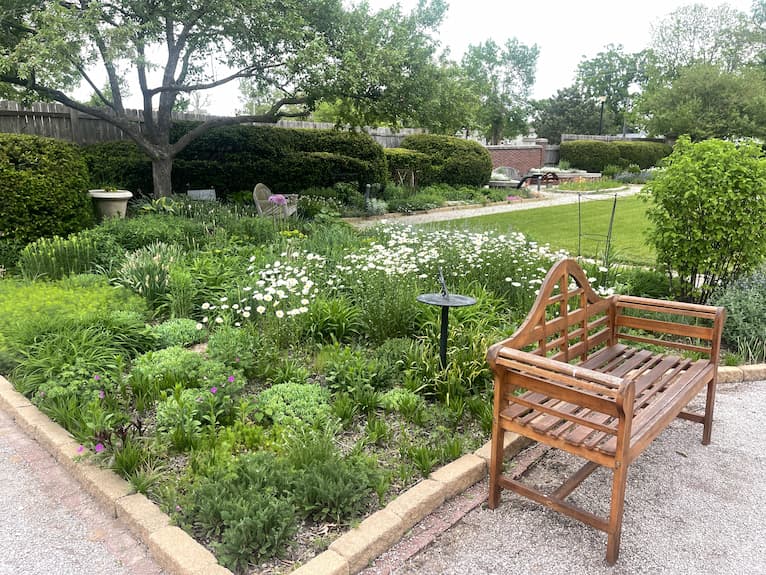 Though a very different growing season, Arizona's bright blooms at The Hermosa Inn, were a great inspiration.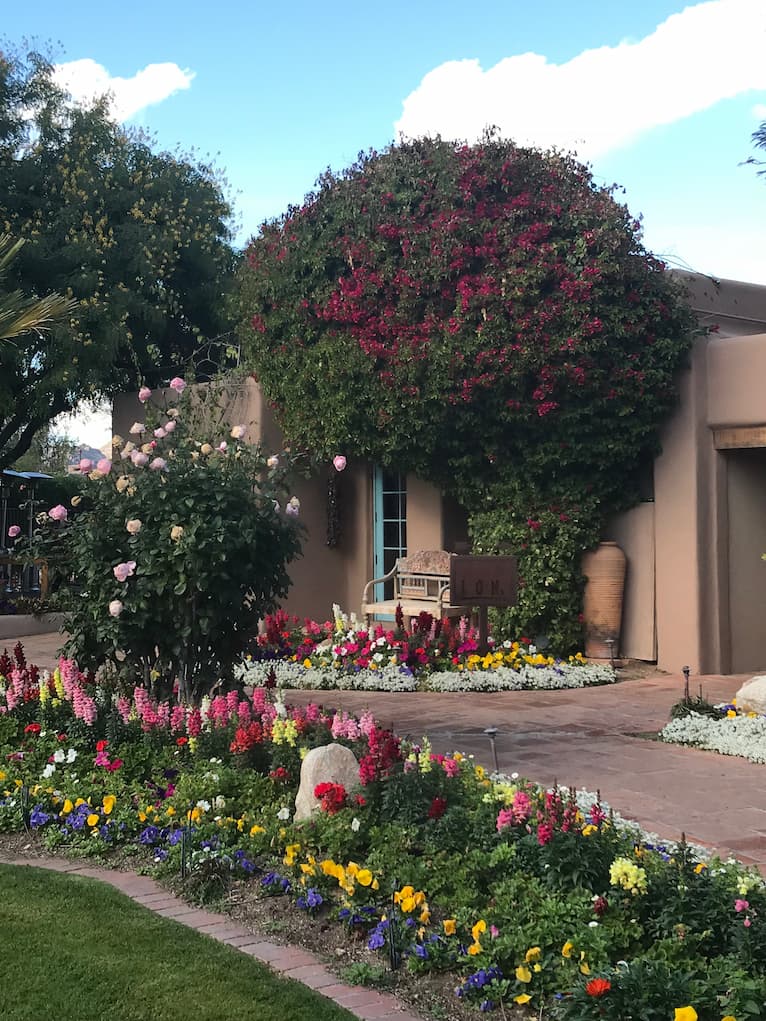 Flathead Lake Lodge in Bigfork, Montana had lush gardens that's hanging baskets inspired me hung from low hung iron rods.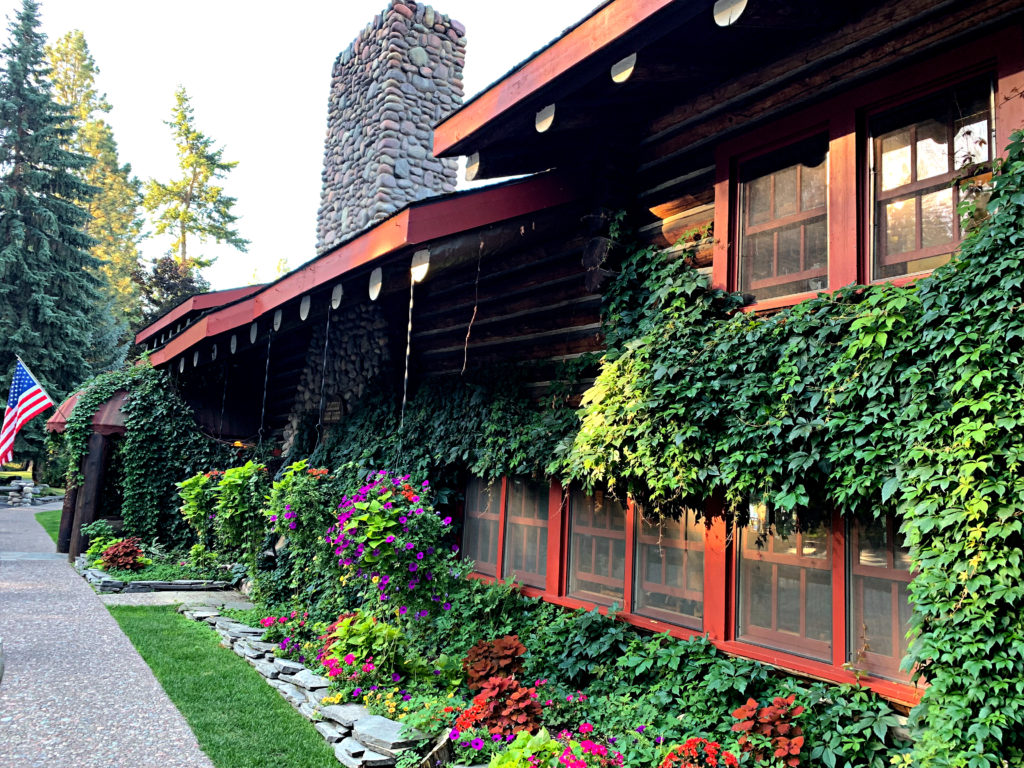 Shop Local
There are many online options to get seeds, plants and tools for my shed and gardens, but I love starting with local nurseries and garden shops.
In The Northwoods I love to shop JJ's Acres and Stoney Creek.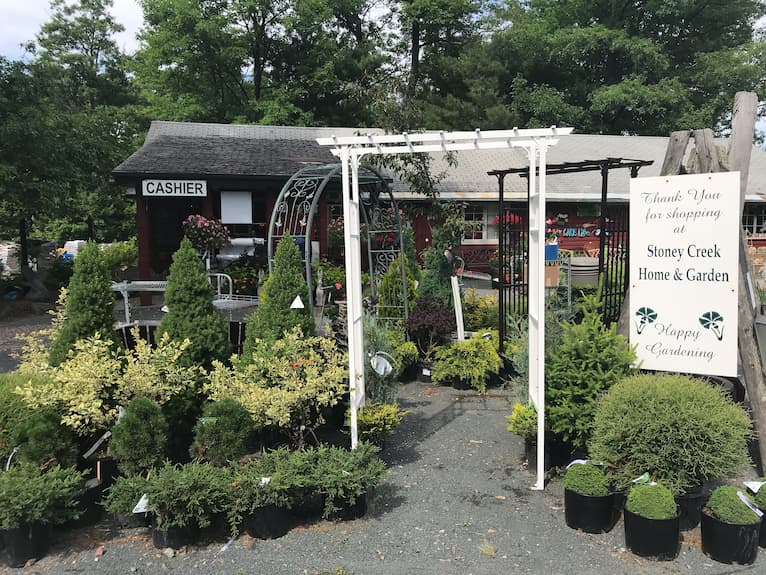 By Badger Hollow I love to shop Second Nature at Read's Creek.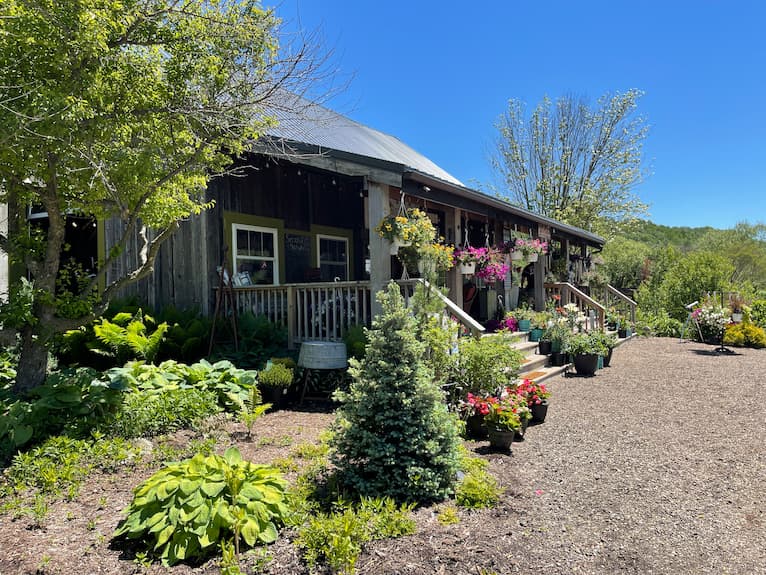 Keep following along each week as I begin to make progress in the shed.
FOLLOW ALONG
Instagram ~ Facebook ~ Pinterest ~ Twitter ~ YouTube ~ Tik Tok ~ Liketoknow.it