(Affiliate links are used for your convenience. Read my full disclosure here.)
Do you love thrifting, antique shops, and vintage markets? Follow along with me and my Thrifting With the Gals team as we share during the week in Instagram Stories where we are shopping and what we are finding all around the country. We use the hashtag #thriftingwiththegals. You can join in and use the hashtag too to share.
Each month we gals also come together and share our finds and upcycled treasures in a blog hop to give you more details and inspiration on how we use them in our homes. You'll find links to follow each of us below and a link to each gal's post at the bottom of my page.
MEET THE GALS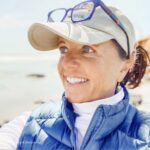 Ann @ Dabbling & Decorating | Pinterest | Instagram | Facebook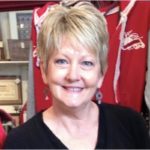 Rachel @ The Ponds Farmhouse | Pinterest | Instagram | Facebook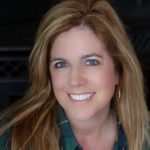 Kristin @ White Arrows Home | Pinterest | Instagram | Facebook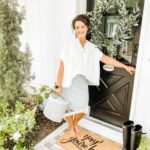 Robyn @ Robyn's French Nest | Pinterest | Instagram | Facebook
And our Guest Host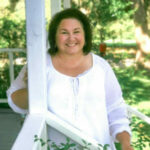 Cindy @ County Road 407 | Pinterest | Instagram | Facebook
If you are coming over from Robyn's French Nest, welcome to our lakeside log cabin home in The Northwoods of Wisconsin. Robyn lives down in Florida and inspires me so much with her gorgeous design style and vintage goodies.
I began collecting antiques when I was in high school and have continued to grow my collections over the years integrating them into my home where I love balancing the old and new into a house that tells a story.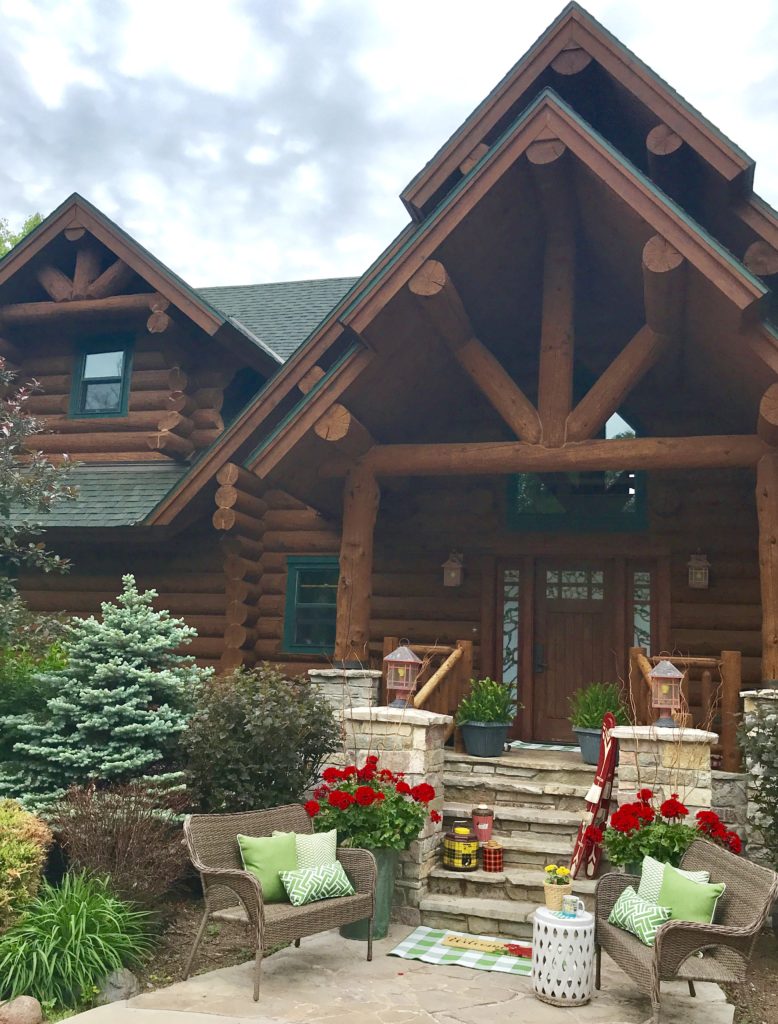 I love antiques so much I opened my own antique shop, White Arrows Home, here in Minocqua, Wisconsin in September of 2021.
Everything in my entire shop is also online so you can shop from anywhere. We have $15 flat rate domestic shipping (excluding furniture and other heavy items, designated on website).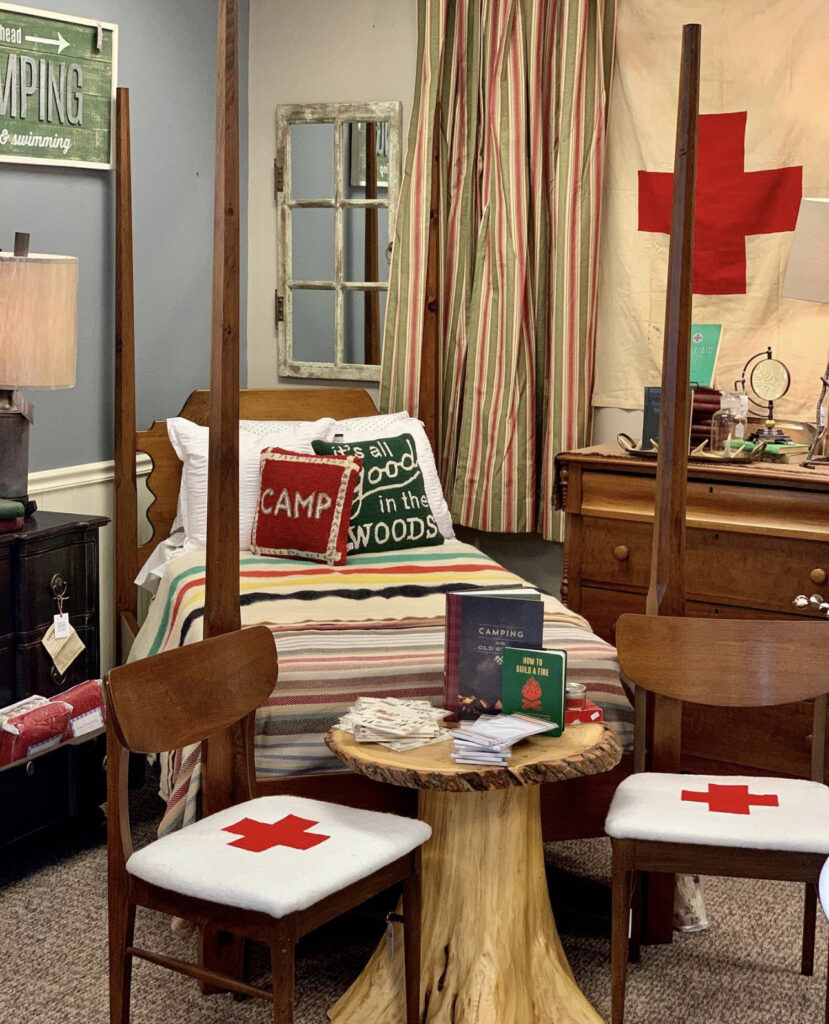 Our Trip Iternerary
When my friends and I decided to take the trip over to Junk Bonanza for their Spring show this April, we were so excited. This trip would get a few things off my bucket list.
We had been wanting to come over to Junk Bonanza for years, but hadn't had a chance to make it work yet. This time we decided to write it in the calendar and commit. When we decided to spend the night before near the event, I was thrilled to recommend a bucket list hotel for me, The Hewing in Minneapolis.
SUBSCRIBE HERE so you don't miss any inspiration!
We usually try to layout a loose plan and then see where the adventure takes us.
Wednesday
Leave for MSP (Minneapolis/ St. Paul) after school drop offs Wednesday morning.
Stop for Coffee in Wausau
Have lunch after arriving in St. Paul
Hit some antique shops in St. Paul
Head to Hunt & Gather in Minneapolis
Check into the Hewing Hotel in Minneapolis
Enjoy a charcuterie board and old fashioneds in our room (thanks Angie!)
Have dinner across the street at The Supper Club
Sip after dinner cocktails in The Hewing Lobby
Get a good night sleep
Thursday
Shop the Early Bird hours at Junk Bonanza- getting in line at least half an hour before opening.
Take a break for lunch then take one more lap before making the drive home.
Get back to Minocqua in time for our kids evening sporting events.
Exploring St. Paul, Minnesota
It's about a three and a half hour drive over from where we live in Minocqua, Wisconsin to the Twin Cities. Along the drive we started exploring where we wanted to eat. It was hard to decide just using google and Pinterest so I messaged a good friend who grew up in The Cities and went to the University of St. Thomas in St. Paul. The campus is near many of the shops we wanted to hit. Her ideas narrowed our search and we ended up at Revival.
Revival serves Southern fare like a Pimento Cheese Platter or Fried Green Tomatoes for a starter. For entrees there are items like Fried Chicken, Tennessee Hot Chicken, Shrimp and Grits or Chicken and Waffles. We split the fried and hot chicken and a side of cheese grits and enjoyed some sweet tea. It was all delicious.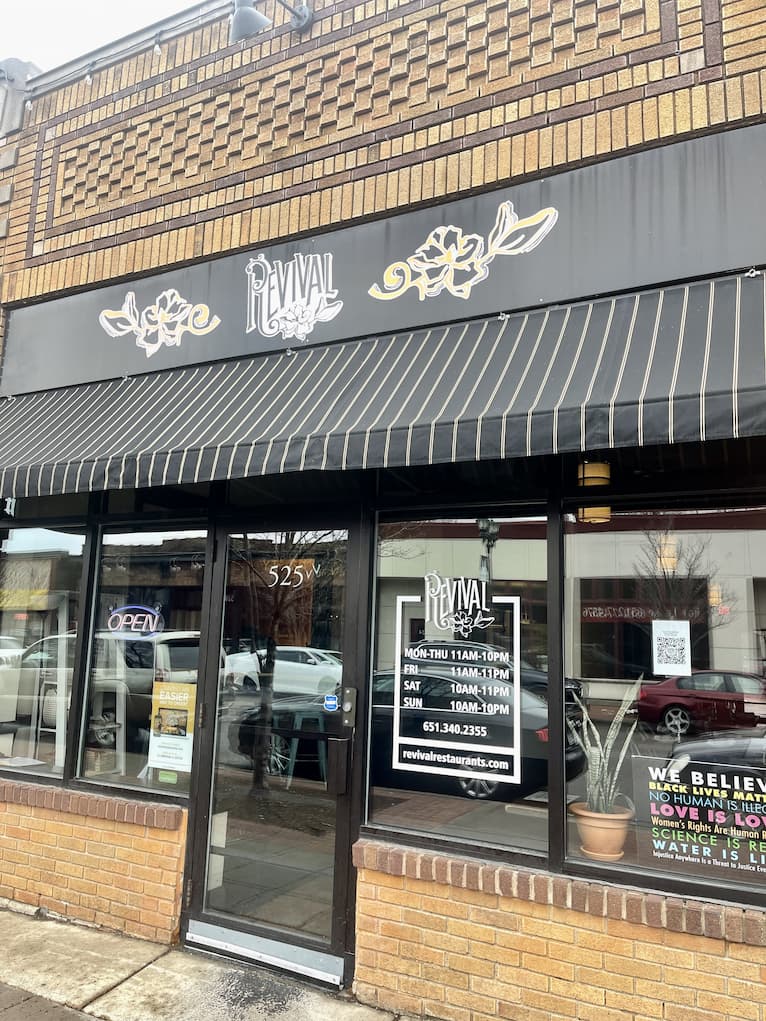 After fueling up, we headed out to some of the areas antique shops.
I found a few treasures and left a few behind.
And here are two things I loved, but left behind. These glasses would be so cute for Summer entertaining, but I decided to wait. It's hard some times to make a decision when you are at the first stop of a weekend of shopping.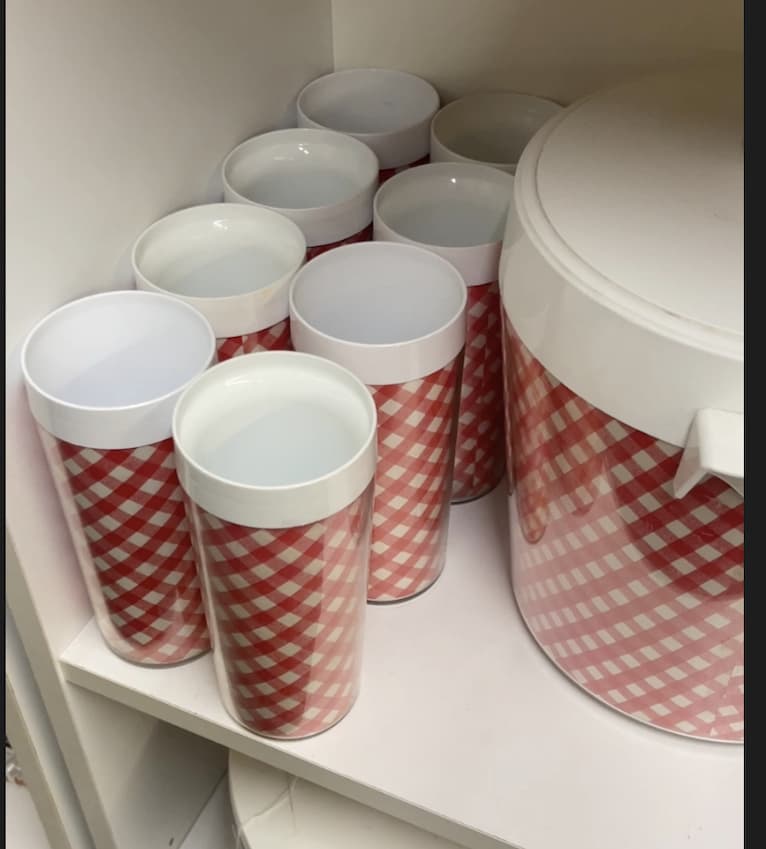 One of my friends was looking for cute planters for a baby shower she was planning for her niece. It was a fun thing to be hunting for throughout the day! There are so many cute styles. I thought it was such a fun decor idea for the party.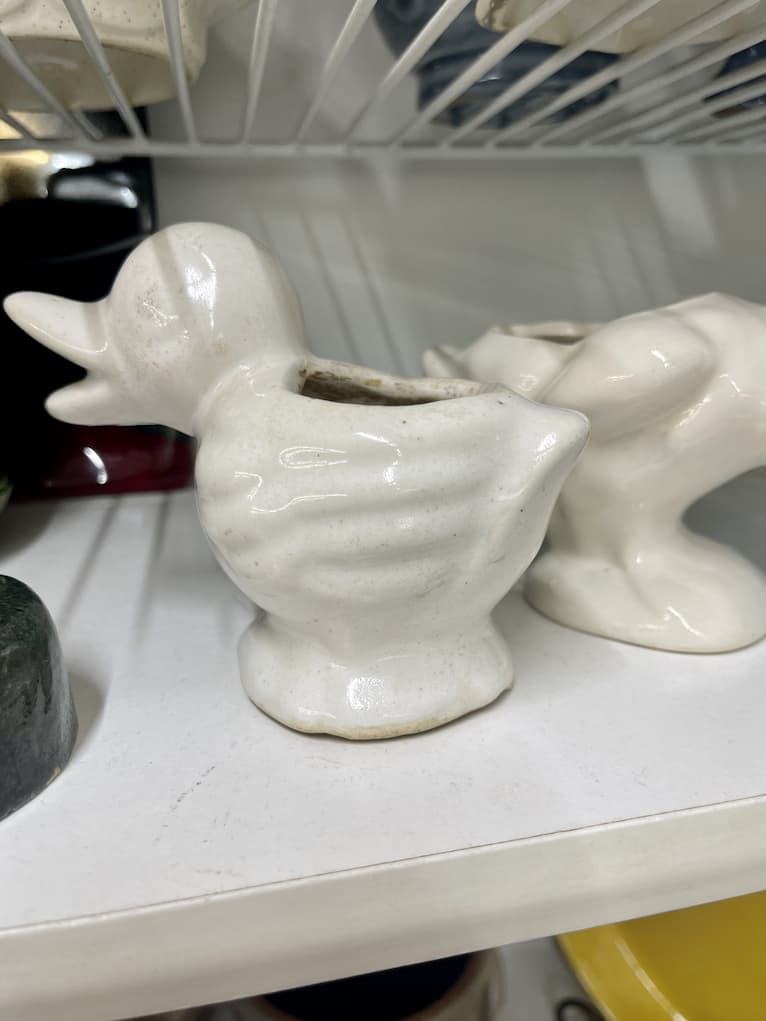 Exploring Minneapolis
The most interesting place we went was Hunt & Gather. It was sensory overload, quite the adventure and worth the stop just to see. This is how they describe themselves on their website:
a vintage amusement store. groovy. kooky. fresh. unusual. fun oddities & curiosities. 2 levels crammed full. 15 awesome dealers.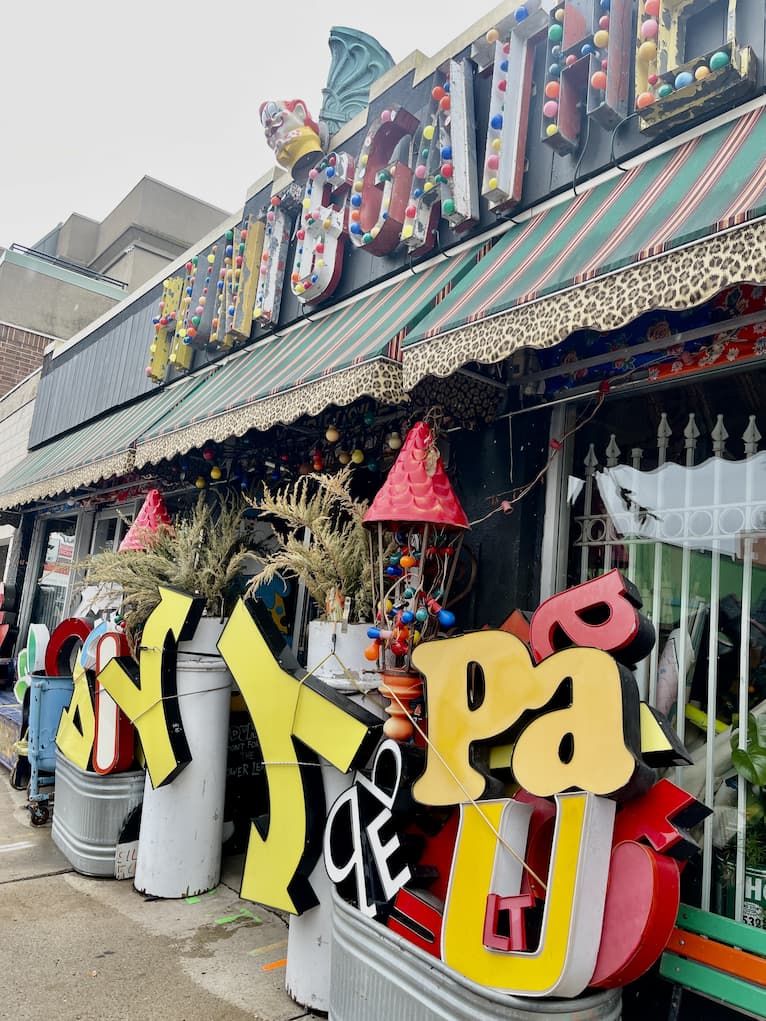 The Hewing Hotel
One of my favorite things is staying in boutique hotels. I love seeing how they are decorated. For this trip we stayed at a hotel I had been wanting to see for several years, The Hewing Hotel in the North Loop neighborhood of downtown Minneapolis. Hewing a project of the hotels curated by national hotel group Aparium. They specializes in converting historic spaces into premium accommodations. I love that! They took an old warehouse and turned it into this 124 room,14 suite hotel.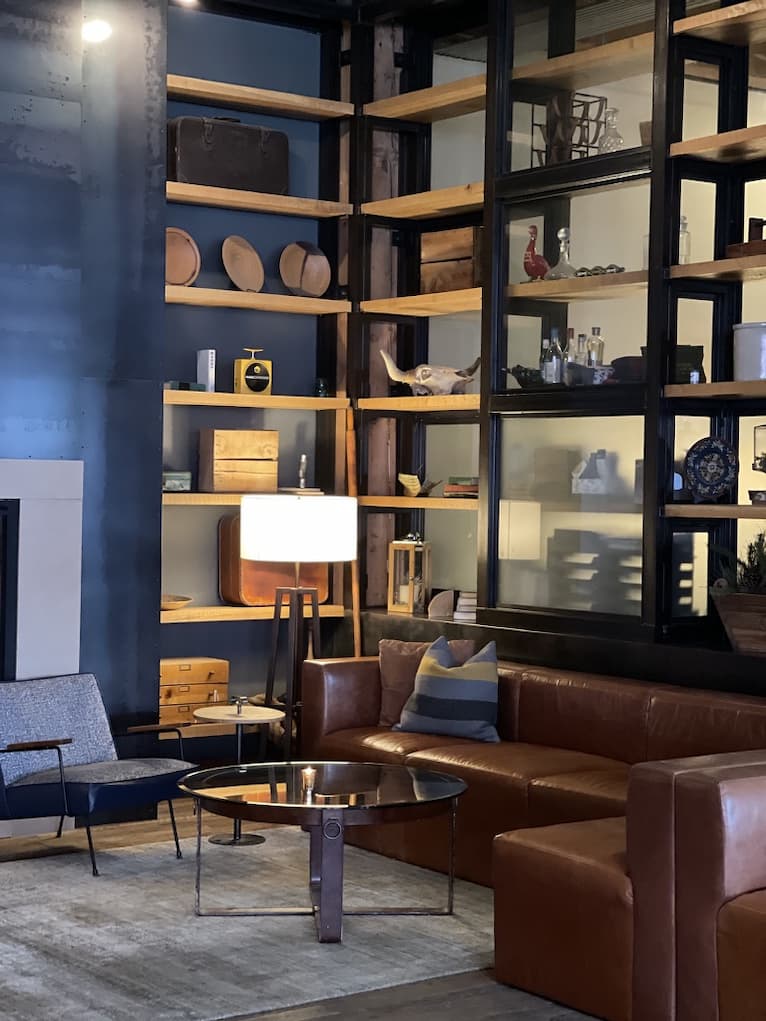 I will be sharing a series about Boutique Hotels the first two weeks in June and sharing the details of the Hewing Hotel. Tune in then and SUBSCRIBE HERE so you don't miss any inspiration!
Junk Bonanza Vintage Market
Junk Bonanza is a three day event at Canterbury Park in Shokopee, Minnesota, 20 miles southwest of the Twin Cities, happening twice a year in September and April. It's an inside event so happens rain or shine.
There were so many great displays from booths at Junk Bonanza, as a shop owner I love looking at how things are set up, merchandised and creative. This booth had falling watering cans above the booth.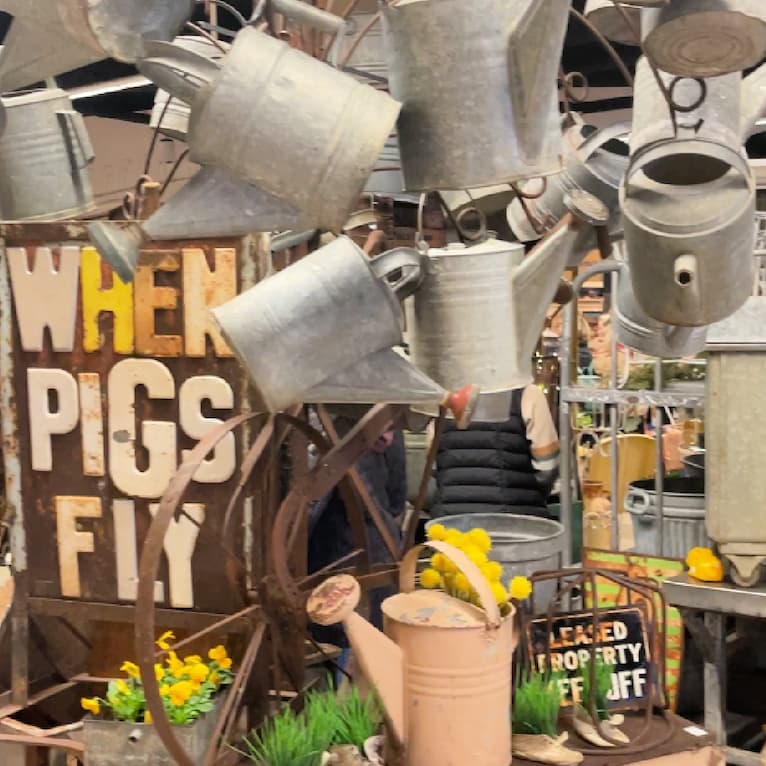 I thought this outfit was so cute and loved the booth of handcrafted jewelry by . I'm looking forward to chatting with this maker on an upcoming episode of my podcast, The Cabincast.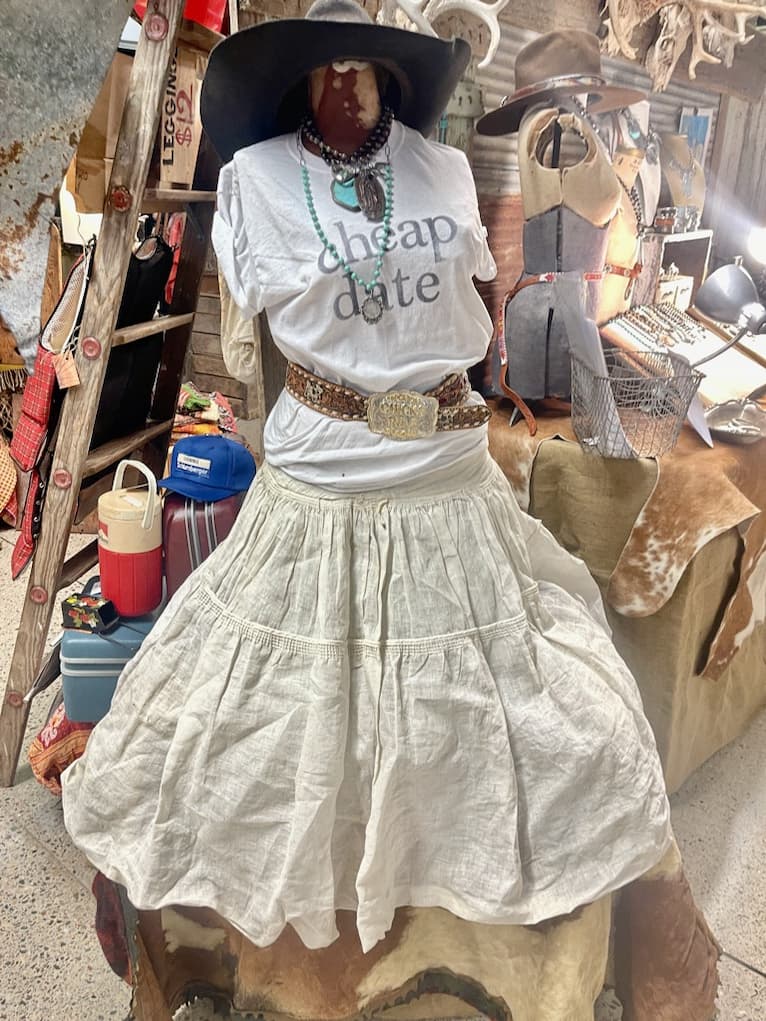 I was in love with this piece, but it would not have fit in the back of the Suburban or even my trailer!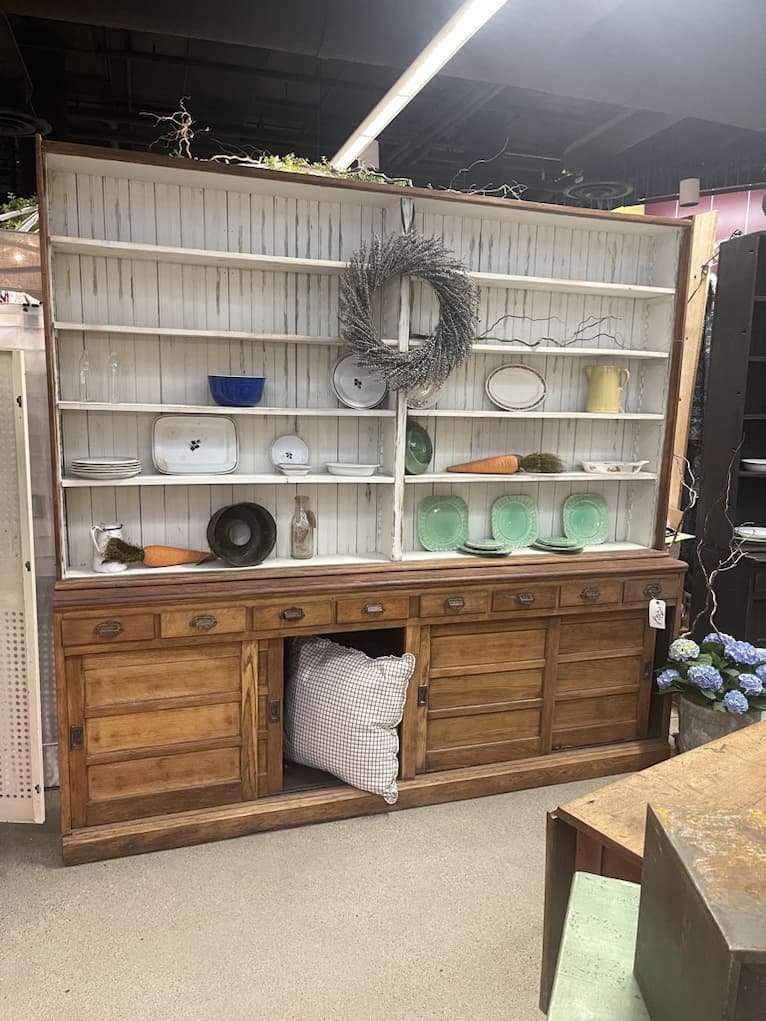 Old practical items like these clipboards can be used in new creative ways. They are an easy way to make a gallery wall.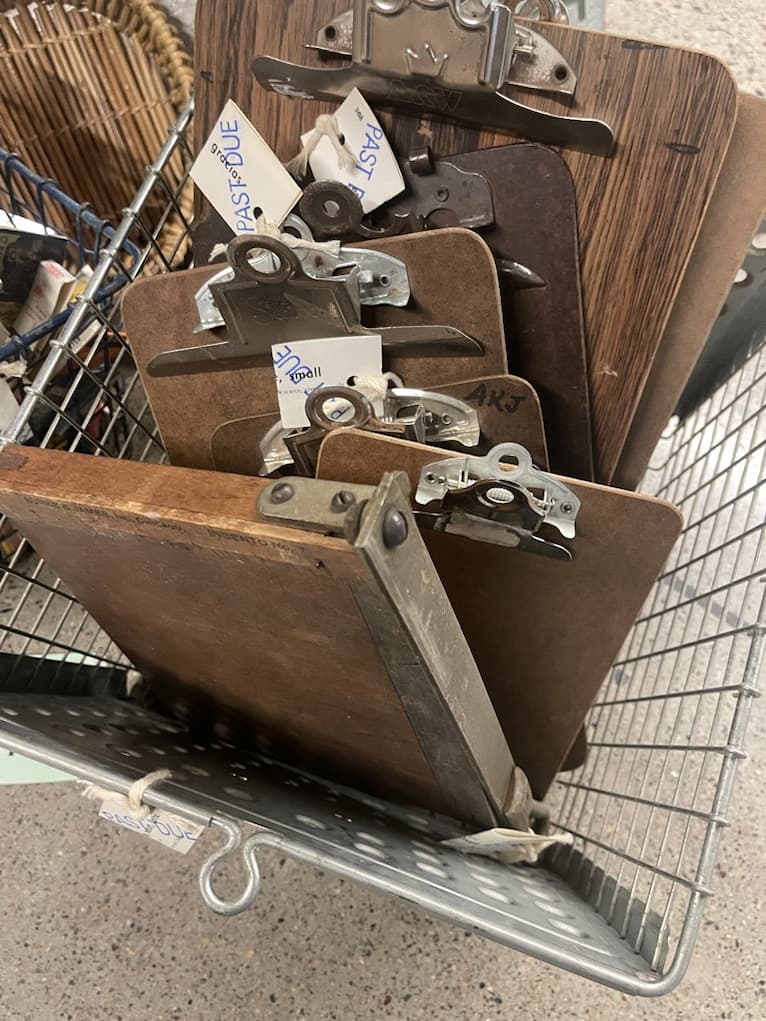 This was such a fun idea! They are old name tags that have pins on the back. The booth owner had a sign suggesting it would be a fun party game for everyone to choose a new name for the evening.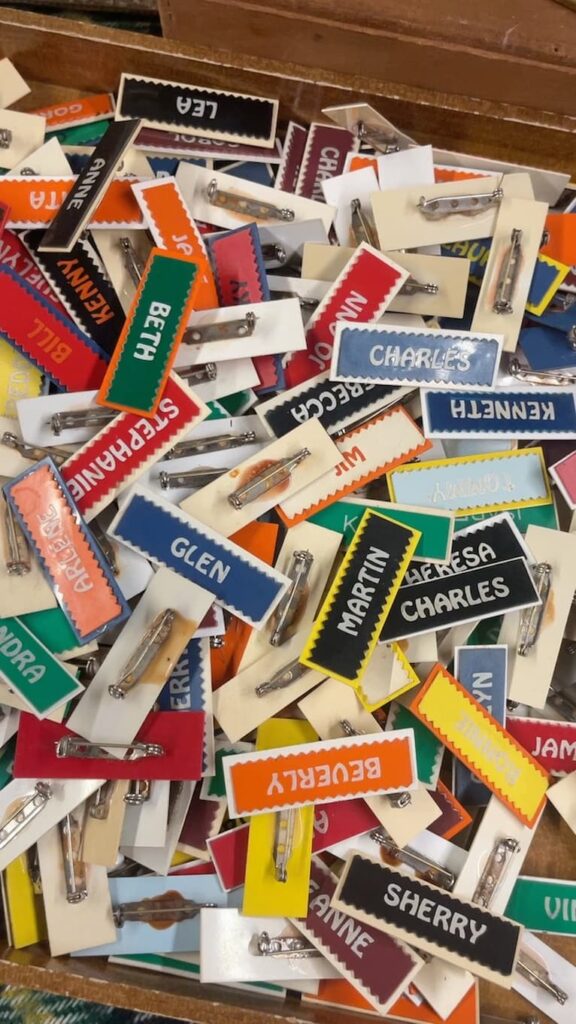 There was a botanical booth that was really popular. The weather the day of Junk Bonanza was freezing, dreary and blowing sleet and snow in April, so seeing all the plants and fresh greenery was good for the soul!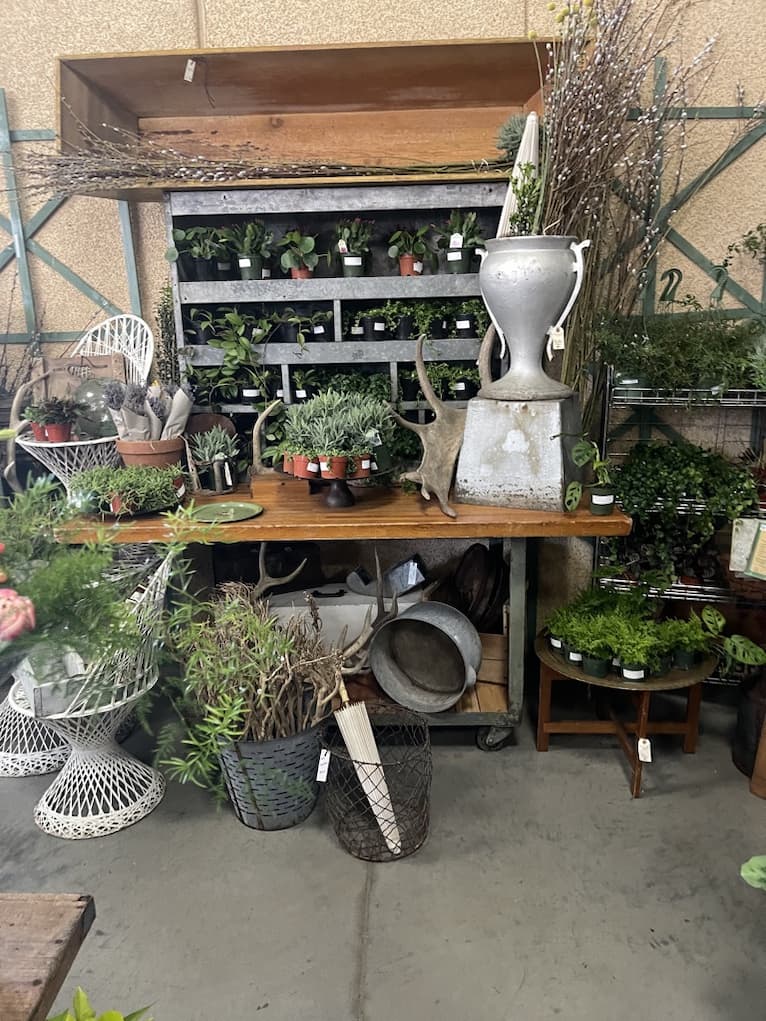 I wish I had gotten more photos and video, but my hands were usually full! HaHa! I also often consciously tell myself to put my phone away and experience the moments right in front of my face taking it all in and being fully present, not with a camera lens between me and the moment. I look for a balance.
We are looking forward to our next trip to Junk Bonanza. Next time, we are planning to skip the stop in St. Paul and do two days at Junk Bonanza instead. Hopefully we will see you there!
Next up you are headed over to my friend Rachel's in North Carolina. She blogs at The Ponds Farmhouse and is someone who inspires me every single day!
Follow along the third Thursday of every month for our Thrifting With the Gals Blog Hop. See see my past posts and more vintage goodness HEAD HERE. Last month I shared one of my favorite ways to use my vintage finds!
Read about my trip to another favorite Vintage Market, The Duluth Junk Hunt IN THIS POST.
Take the Tour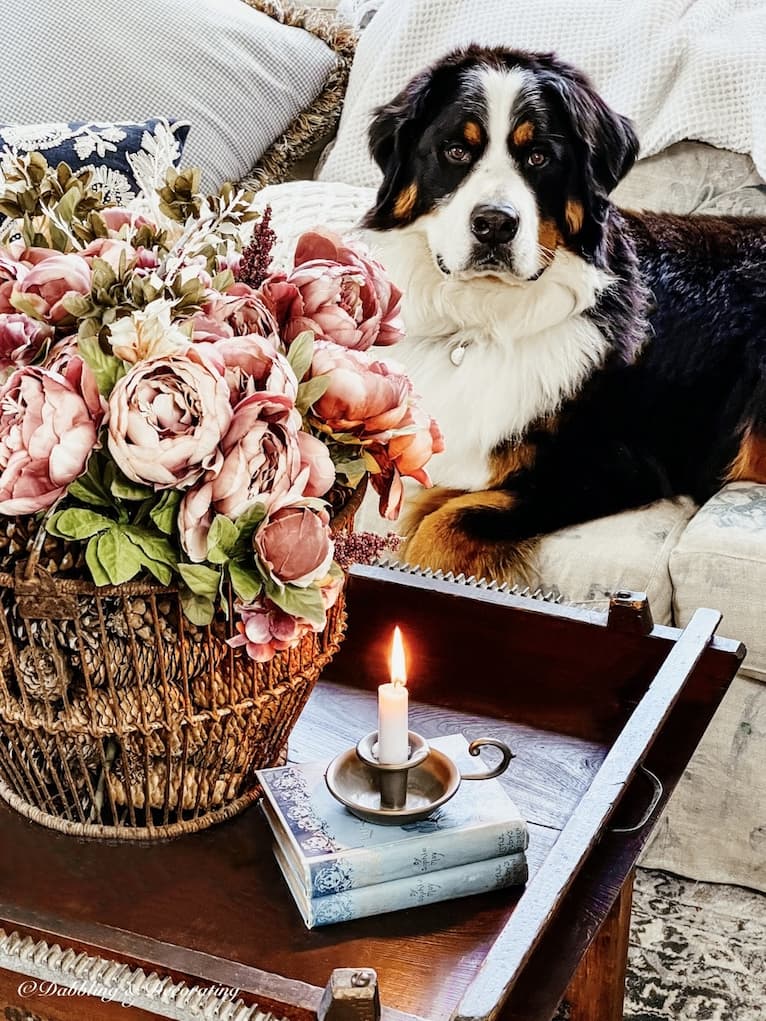 Dabbling & Decorating | Robyn's French Nest | White Arrows Home | The Ponds Farmhouse | County Road 407
A Few Favorite Things


FOLLOW ALONG
Instagram ~ Facebook ~ Pinterest ~ Twitter ~ YouTube ~ Tik Tok ~ Liketoknow.it ~ Podcast