I'm sharing the importance of staying hydrated and tips for how to make it easier throughout the day to get all the healthy benefits.
(Affiliate links are used for your convenience. Read my full disclosure here.)
It's Day Eight of the Thrive Series here on White Arrows Home. I'm sharing one to the things I work on every day to try to stay healthy, focused, energized and thriving- drinking more water!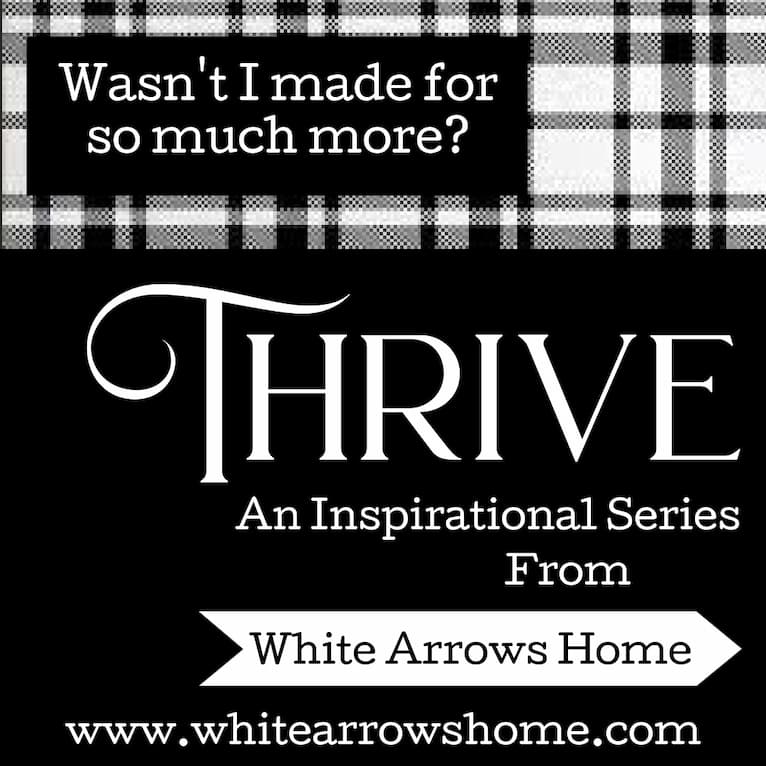 Here's what I've shared so far in The Series in case you've missed any posts.
THRIVE SERIES:
COMING UP IN THE SERIES:
What's Your Fuel?
In My Bag
Chase That Dream
SUBSCRIBE HERE so you don't miss any inspiration!
How much water should I drink?
I've heard several answers to this question. Eight, eight ounce glasses, half your body weight in ounces, a gallon.
Eat foods full of water like fruits and vegetables. The Mayo Clinic says around 20% of our fluid consumption is from food each day. We drink the rest.
Your water intake may need to go up based on your level of exercise and your climate. If it's hot and dry where you live, you may need more water.
Test out different amounts and see how you feel and what is actually doable. Start adding in small levels. Be prepared to spend more time in the bathroom.
Bottom line, just try to drink more, think about it during the day and use my tips below to make it easier and even fun.
Easy Hydration Tips
I start each morning as soon as I wake up with a big glass of water. I make a mineral cocktail that gives my body back the water and minerals it lost over night. I shared what's in my morning drink in Day Three of the Thrive Series, Tips for Marvelous Mornings.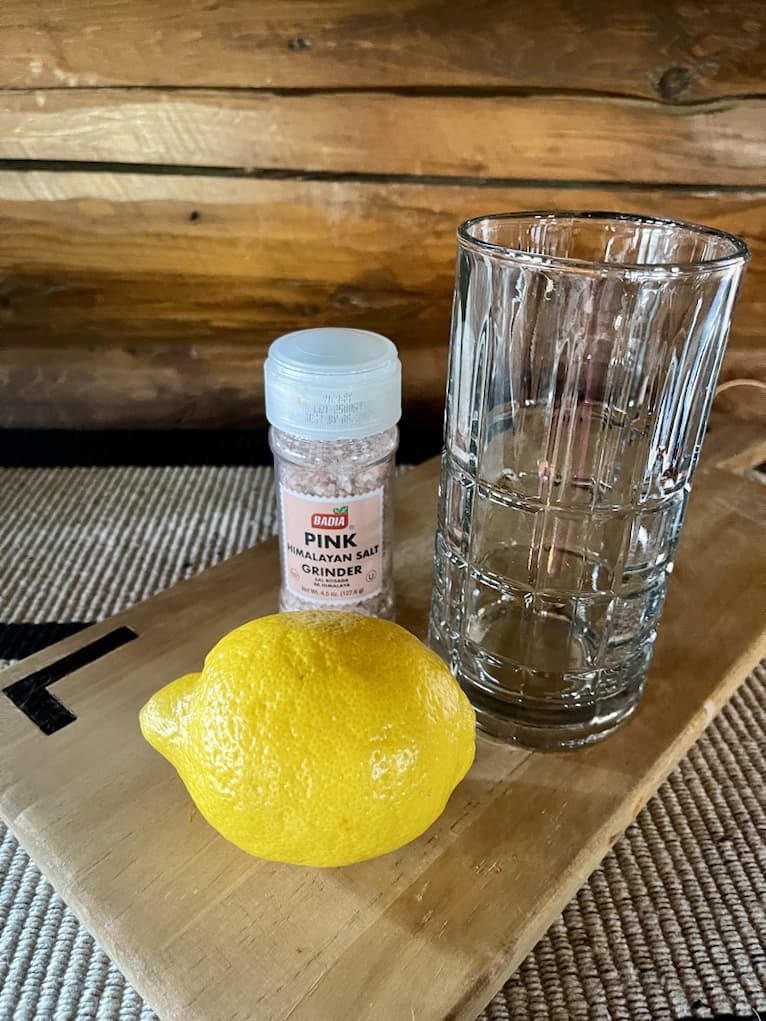 Set a timer to get up and take a drink every hour during the time you are awake.
Keep water on your desk, in your car, everywhere you go. There are so many options for beautiful vessels that keep your water cold, fit in cup holders and make it easy to transport. Here are a few of my favorites.
Have a log on your refrigerator and tally off or color in a circle for each glass of water you drink.
I keep a glass on the counter right next to the refrigerator during the day and try to take a drink every time I walk in the kitchen.
Use an app on your phone to keep track. Search water tracker in Apps and you will find a lot to choose from.
Use a beautiful vintage glass making it special and fancy will be a reminder and a joy to take sips.
Keep a decanter on the counter full of ice water and change the flavor each day. One day add sliced lemons and oranges. One day add strawberry and mint. Another cucumber.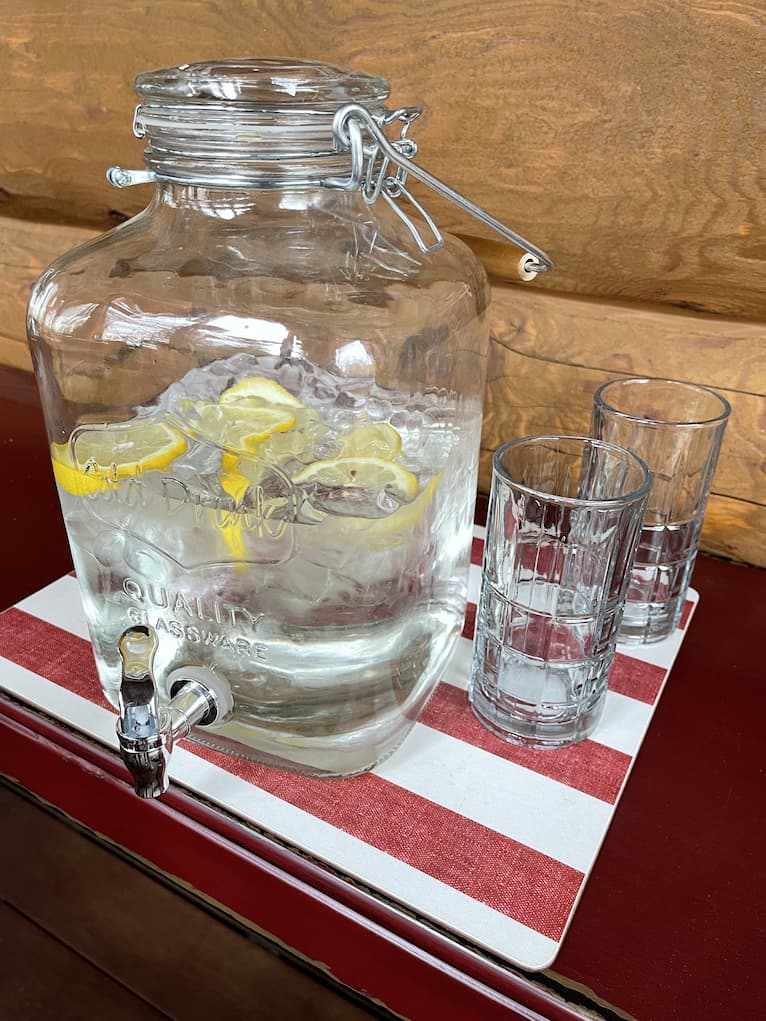 Eat water filled foods like watermelon and spinach.
Fill a water pitcher and pour from it into your glass throughout the day to keep track of how much you are drinking.
Use a water bottle with markings down the side to show your progress.
What Are Signs I'm Dehydrated?
Have you ever heard it said that if you feel thirsty then you are already dehydrated? I'm not sure it that is true, I've read differing opinions, but I do think it's a good reminder. Other signs you are dehydrated could be:
Tiredness
Hunger
Crabbiness
Weakness
Dizziness
You'll know you are getting enough water when you have light yellow urine and you are not feeling thirsty often.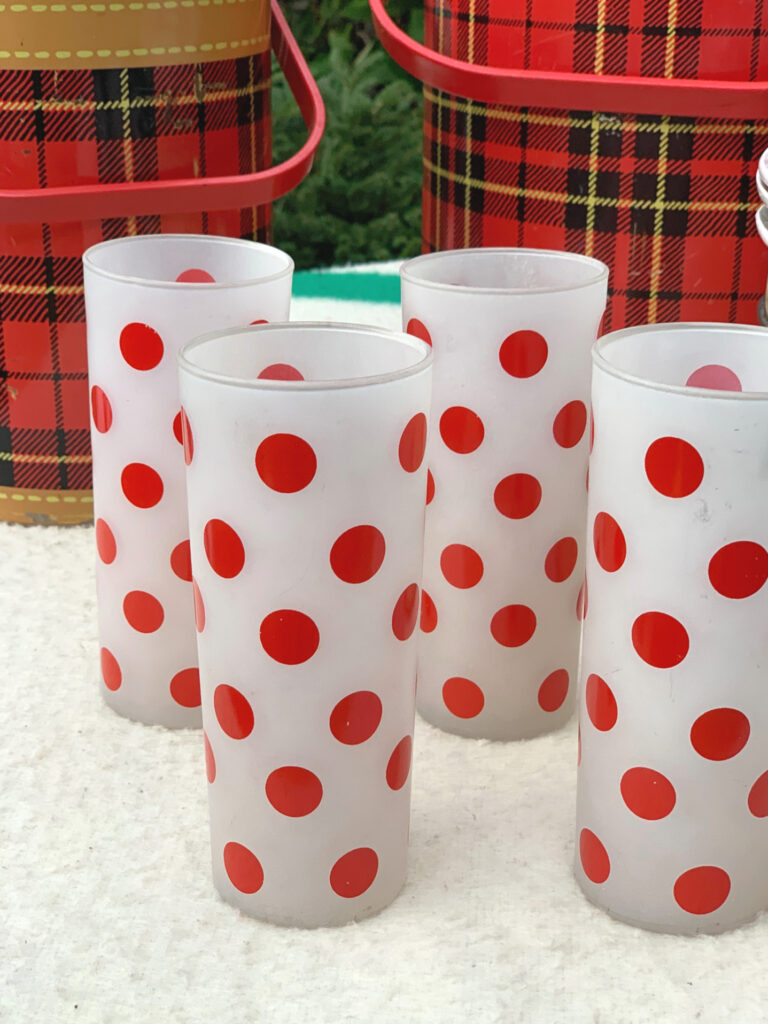 What Are the Benefits of Hydration?
Protects your sensitive tissues and organs
Helps detox your body getting rid of waste
Your joints stay lubricated and padded
Steadies your body temperature
Aids digestion
Takes necessary oxygen and nutrients to your cells
Every day you lose water through your breath, perspiration, urine and bowel movements.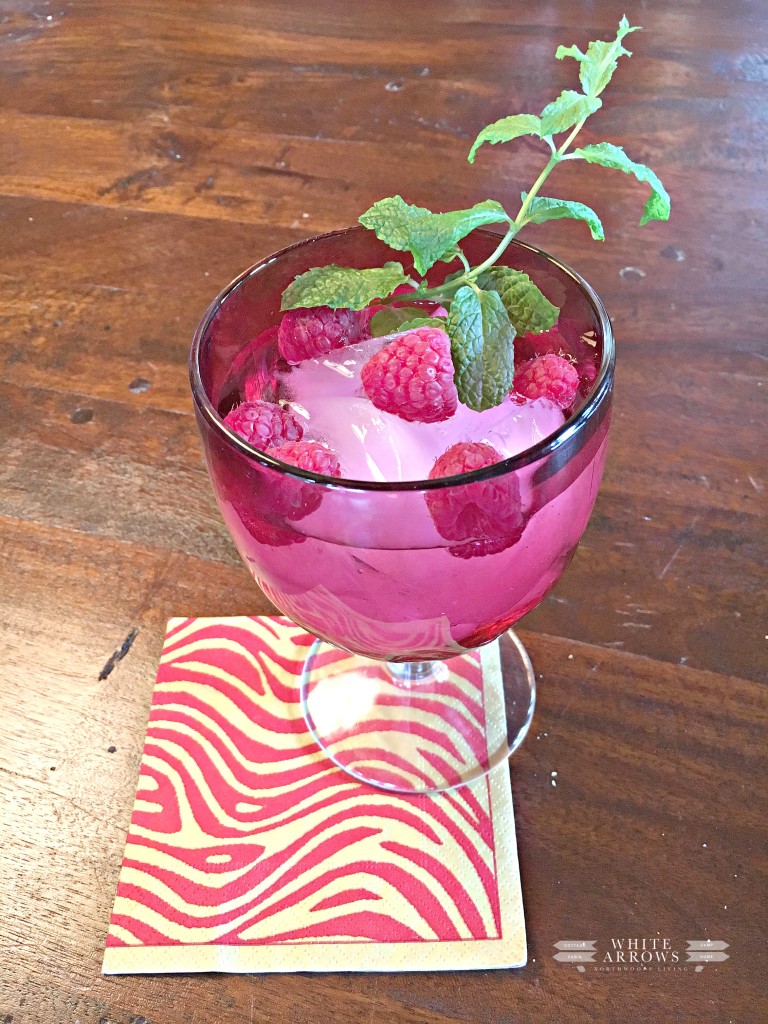 But I Don't Like Water!
I feel lucky because I do love drinking water, it's not a hard task for me to stay hydrated as long as I'm conscious of drinking throughout the day and using some of the tips I shared up above. If you do struggle to drink because you don't like the taste here are some suggestions:
Get a water filter
Test out different temperatures. Do you like water better room temp or cold. With ice or without
Add fresh fruit or mint
Use low calorie flavor packs
Thanks so much for following along. I hope that you are finding this Thrive Series helpful, encouraging and meaningful! I've had so much fun pulling it together. Two more days in this series and next week kicks off the next one.
Fun Finds


FOLLOW ALONG
Instagram ~ Facebook ~ Pinterest ~ Twitter ~ YouTube ~ Tik Tok ~ Liketoknow.it