Using materials from the Dollar Tree I made a St. Patrick's Day wreath for our front door for under $10.
Even though we still have snow and the lake behind our home is still frozen, I wanted to add some Spring to the front porch. I was picking up some supplies at The Dollar Tree and was inspired to make a wreath with St. Patrick's Day items they had.

(Affiliate links are used for your convience. Read my full disclosure here.)
This nautical rope instantly grabbed my attention. Living in a lake house, anything with rope like this catches my eye. And when each bunch is only $1, all the better!

The project started with the wire wreath frame. Then I took the nautical rope and wrapped it around hot gluing the ends to the back of the frame. It took about one package of rope for each section of the wreath, six packages each.
Buy Your Crafting Supplies Now at The Dollar Tree!

I don't often put a wreath on the front door. The stained glass provides enough decoration. I typically put wreaths on the garage and guest house doors instead. So to hang this wreath I just used a 3M hook that can be removed when the wreath comes down. My garden stool is one of my favorite versatile outdoor pieces.

One of my favorite vintage finds is this Sunshine Biscuits tin! A few summers ago, we were out of town for a baseball tournament and an antique shop just happened to be around the corner from the park. I couldn't believe I found this tin at a reasonable price inside! It must have been waiting just for me!
The history of Sunshine Biscuits is a fun read. If their name sounds familiar you may have a box of Cheese Its at home.
"Until the late 19th century, the biscuit/cracker industry was made up of small independent local bakeries preparing products and selling them in bulk. The barrels and crates of biscuits were delivered by horse and wagon, set out in the grocery store and sold to the consumer by the measure." Read More Here.

I took two St. Patrick's Day Dollar Tree scarves and tied them together in a bow around the wreath leaving one end longer. Then I used hot glue to adhere the Luck of the Irish sign to the other side.
My wicker benches are from the Better Homes and Gardens line at Walmart. I have loved them because they are easy to move by myself and they stack when put away They are durable and beautiful through any weather which is so important where we live with lots of rain, snow and snow.

My gingham rug and green pillows are all from Target. The woven doormat is from Capecod Doormats. I have a Capecod Doormat at every door. They work so well to trap dirt and debris from getting in the house. They maintain their color and shape and stay beautiful!

Now we are ready to welcome Spring and St. Patrick's Day by reusing porch decor from season's past and an easy and inexpensive Dollar Tree Craft!
See Past Spring Decor
Last Year's Spring Porch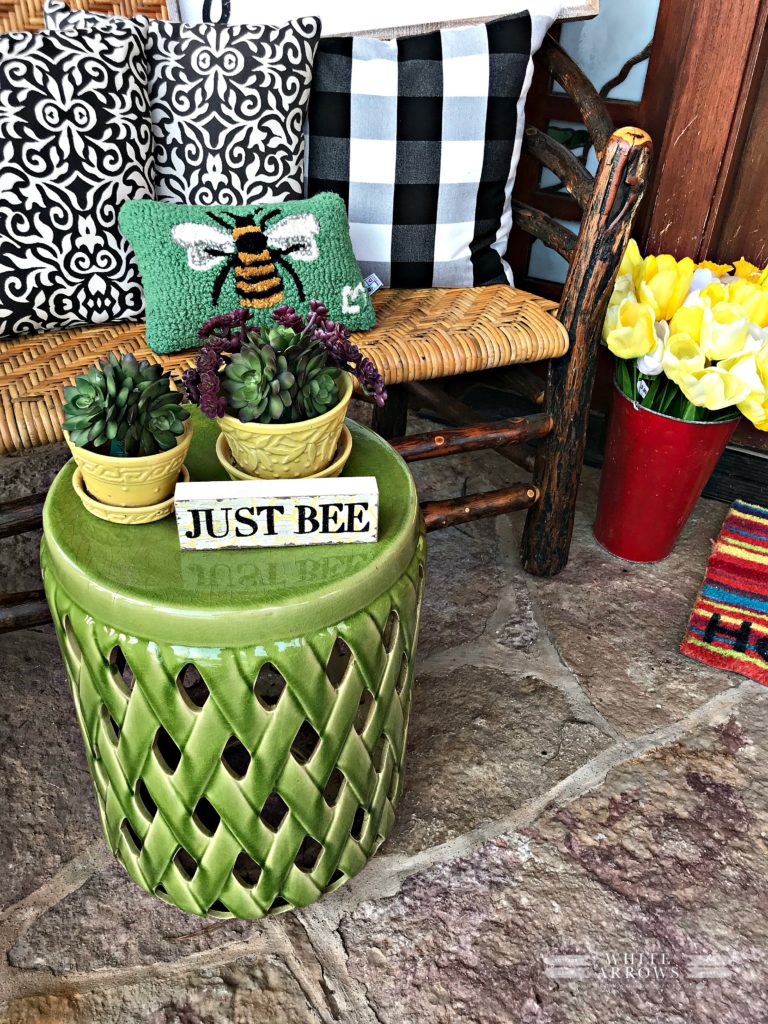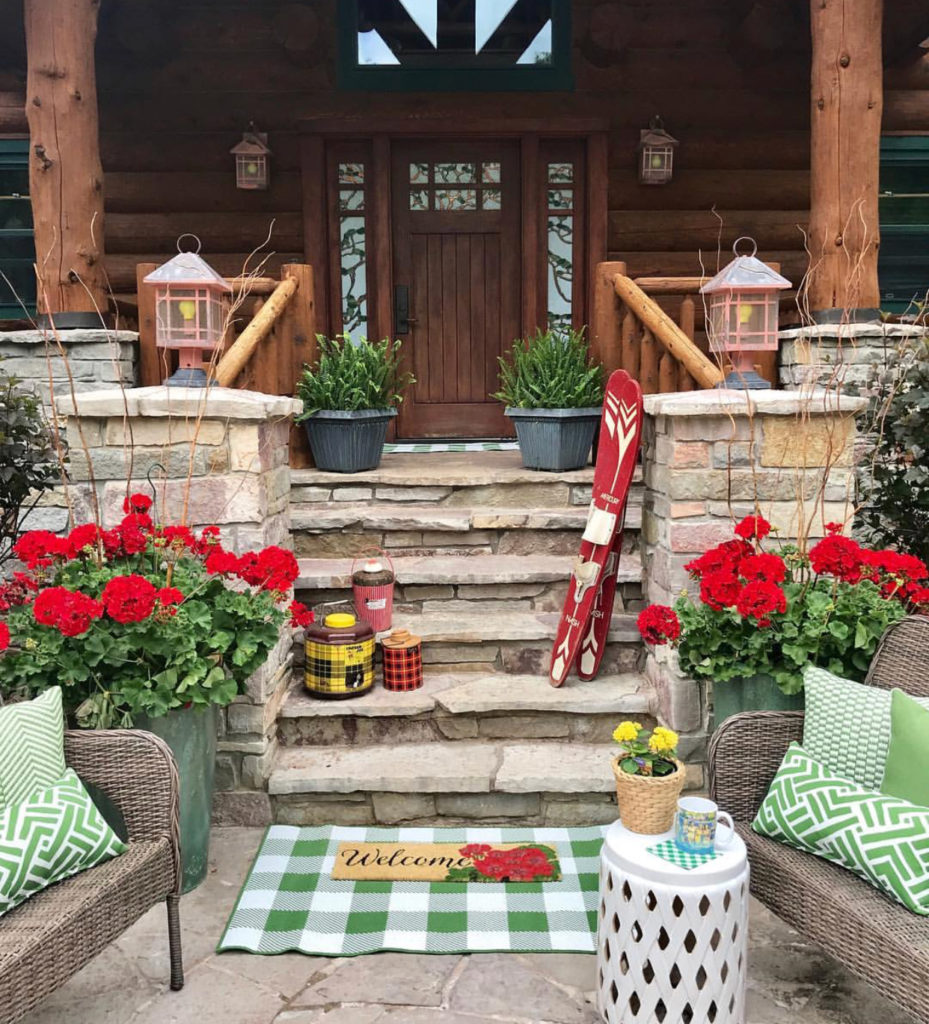 FOLLOW ALONG
Instagram ~ Facebook ~ Pinterest ~ Twitter ~ YouTube