Daisies and ferns make the perfect centerpiece for a Summer Cottage Tablescape.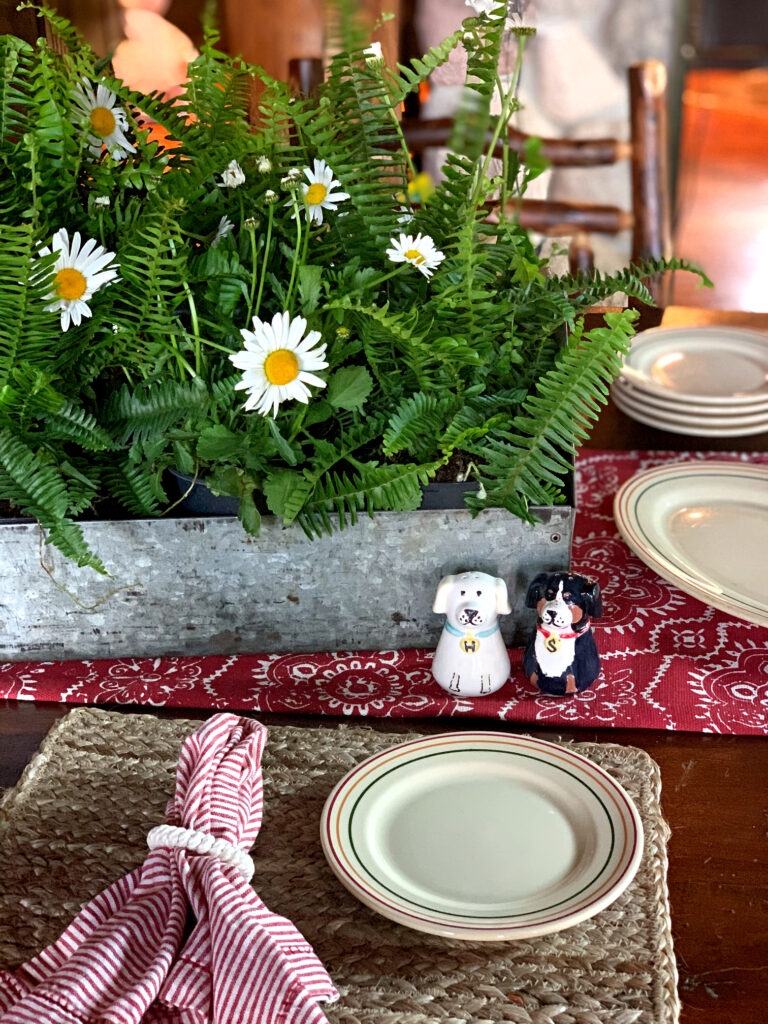 I'm excited to be joining Tarah of Grandma's House DIY, Chas of Chas' Crazy Creations and Mary from Life at Bella Terra and Andrea of Design Morsels as host each month for a DIY Craft Blog Hop . Each month there is a different theme and this month it's tablescapes! We'd love to have you join in with the link up at the bottom of the post. You can participate on the first Sunday of each month! Find more information here.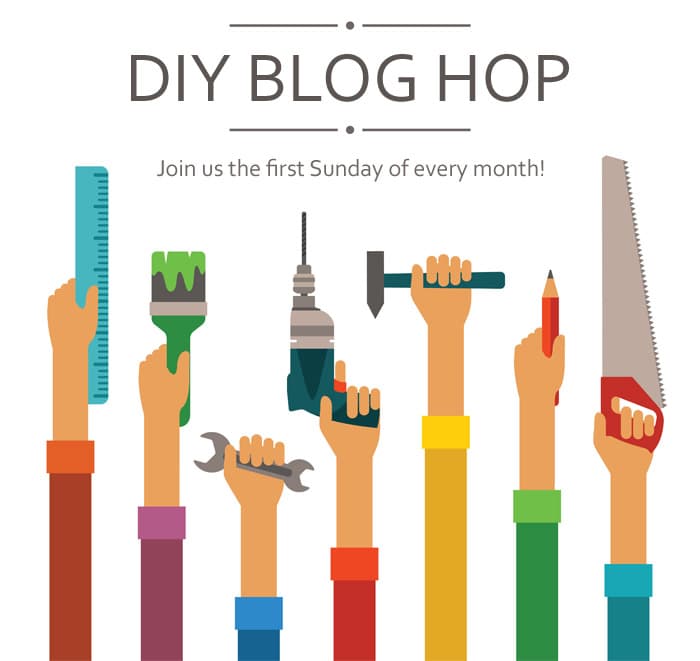 This month Tarah is sharing her Spring Tablescape and some Updates to the Dining Room.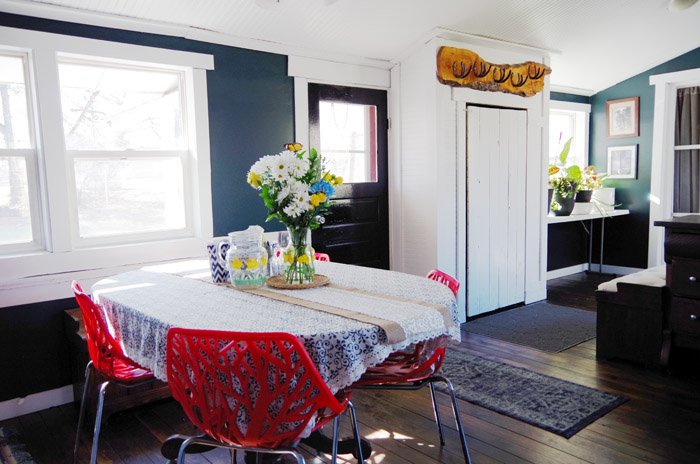 Chas is sharing How To Update Thrift Store Candle Holders.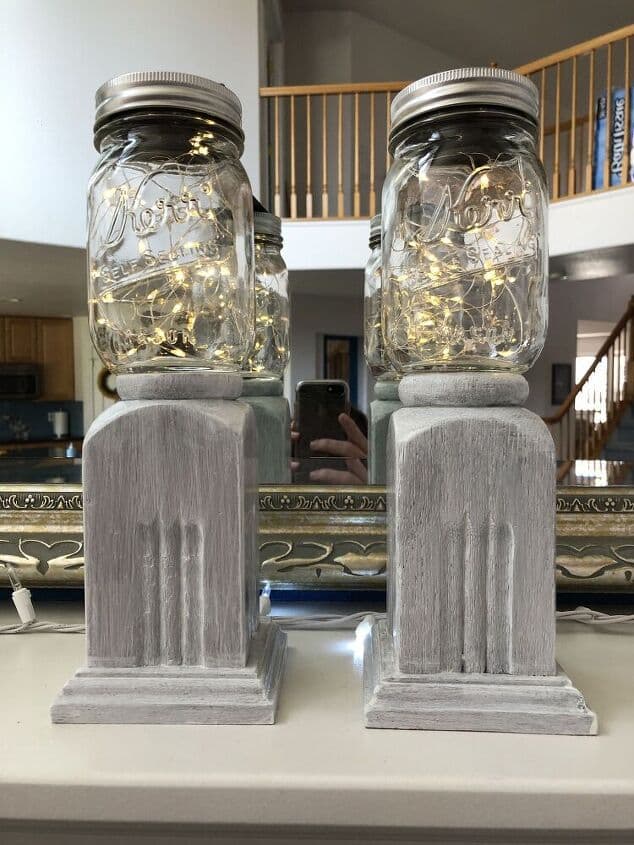 Mary is sharing her Peony Themed Luncheon.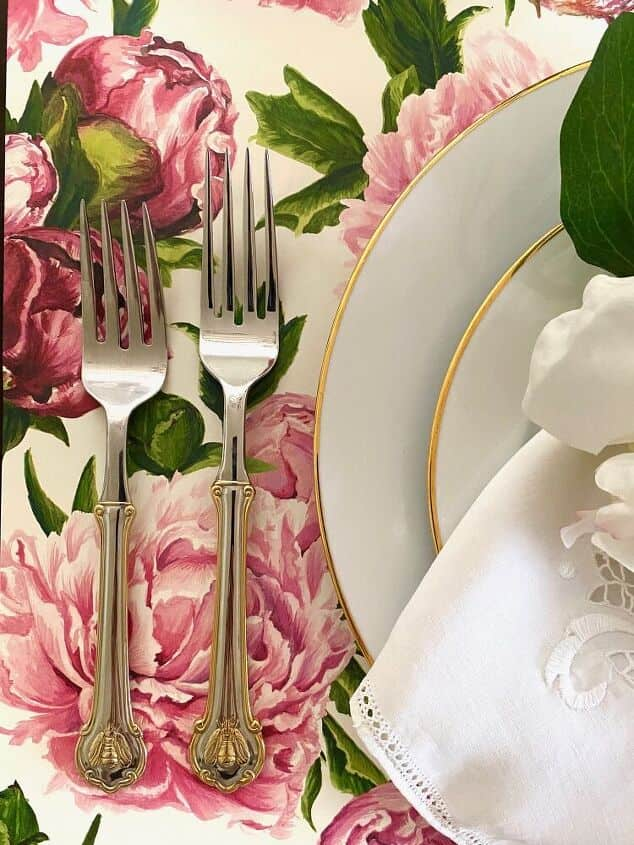 Andrea is sharing her DIY bookshelves.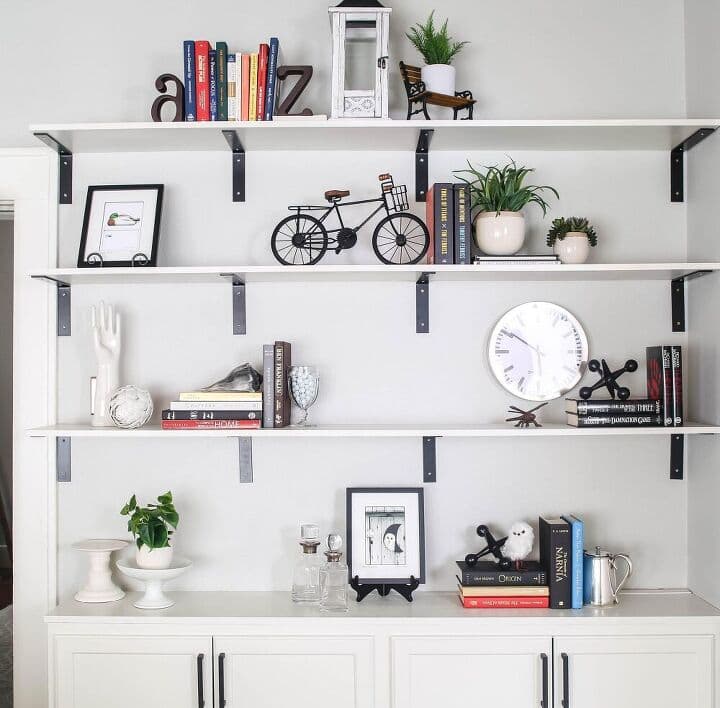 And I'm sharing my Summer Cottage Tablescape inspired by the plants I see growing along the side of the road here in the Northwoods of Wisconsin. If you are new to my blog, welcome! I hope that you will become a regular visitor!
Camp Paradise is our lakeside log cabin home in The Northwoods of Wisconsin where my family lives surrounded by pine and birch forests on the shores of a gin clear lake. White Arrow Signs point your way throughout our community. The nostalgic signs inspired my blog name.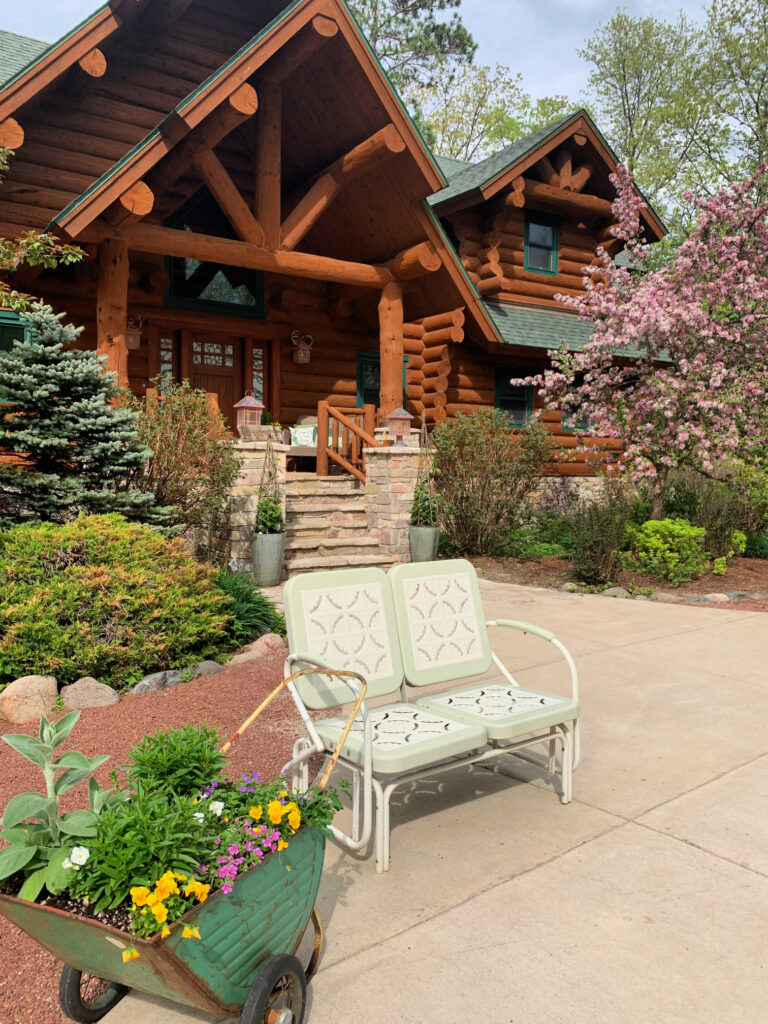 In the corner of our dining room I keep a small shelf I found at a vintage market. The shelves are full of games that we can pull out and play on the table. I find that keeping games where they are in plain view and easy to grab encourages us to spend more time playing them. You can read about some of our favorite games in this post and this post.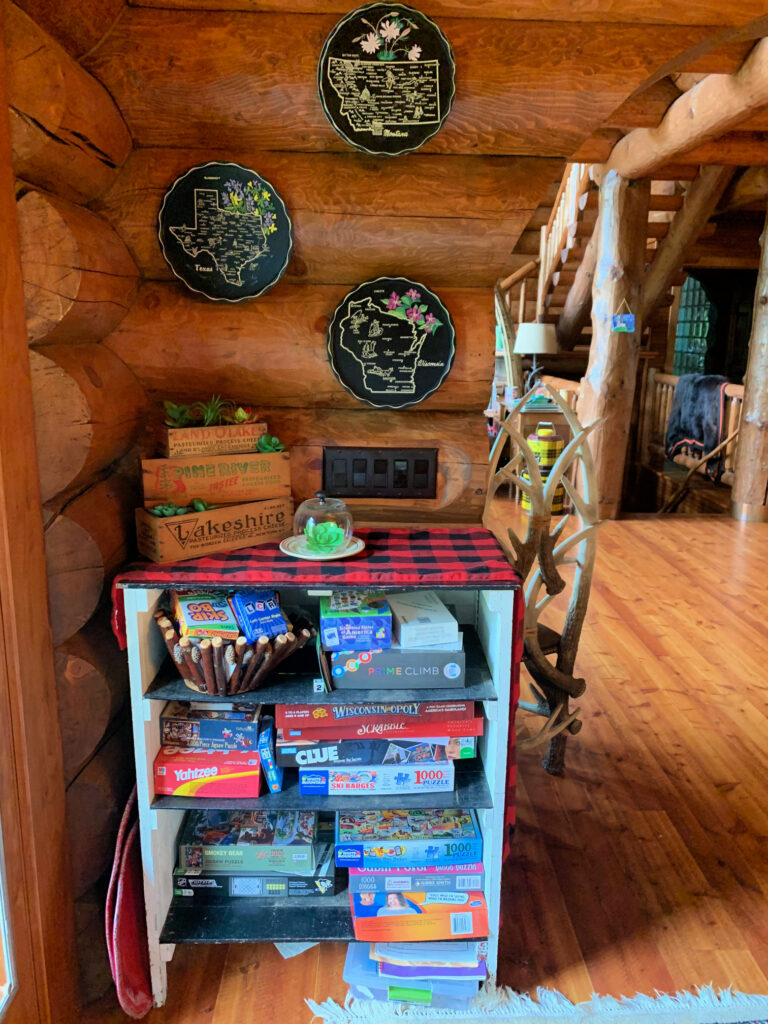 On top of the shelf I have some of my cheese boxes. I collected these because of their lake and forest names. I stacked them and filled them with faux succulents. You can see more ways I style with succulents in this post. The little succulent under that glass dome was one of my favorite DIYs ever. You can try it too, follow the tutorial in this post.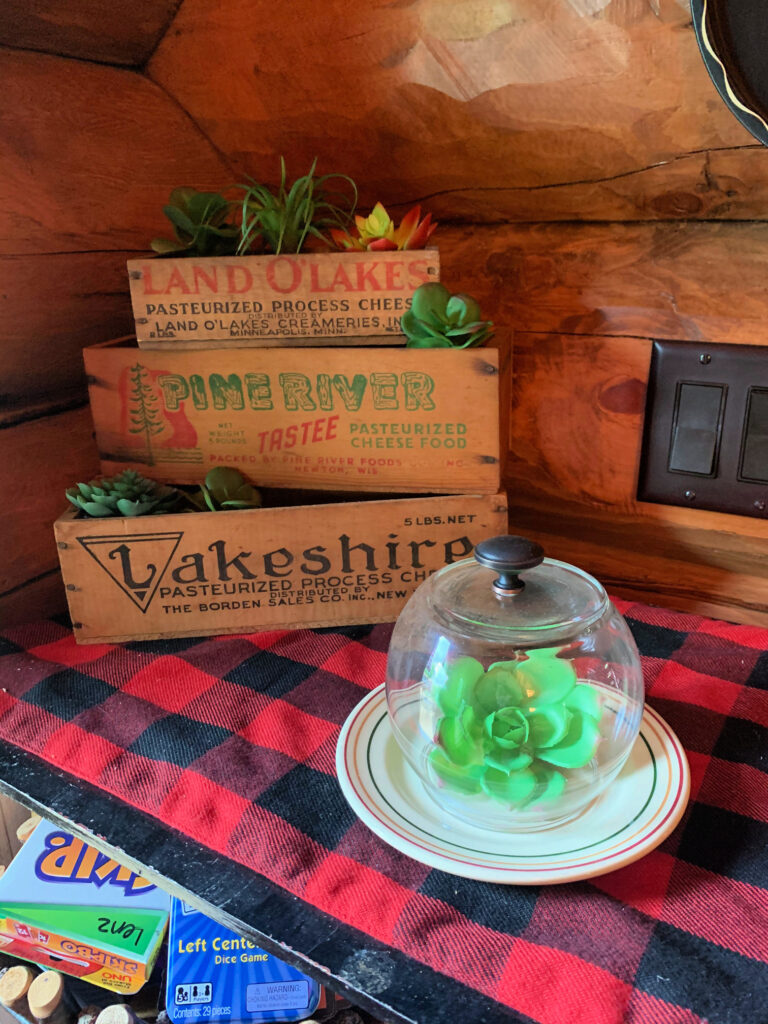 I picked up three pots of daisies and four pots of small ferns in the Walmart Garden Center and put them in my vintage galvanized storage caddy to make the centerpiece. I used my woven placemats from the Better Homes & Gardens line at Walmart to add to the natural elements on the table.
My daughter painted the salt and pepper shakers to look like our dogs, Honey & Scout at our local paint your own pottery studio, Earth Goods. You can follow along on our pups adventures as they make appearances in my stories on Instagram.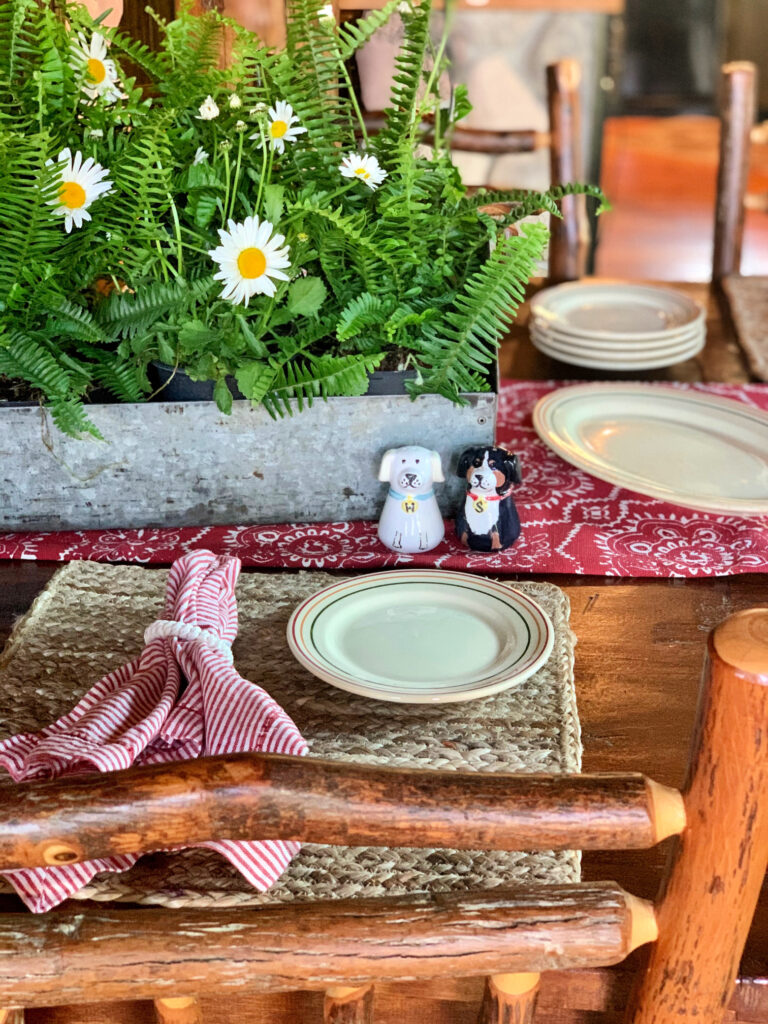 The red and white stripped napkins are from Pottery Barn and I made the nautical rope napkin rings. You can see how in this You Tube video.

Thanks so much for coming to visit!! Please head over to see my cohosts inspiring tables and then link up your own!
Please Join in the Fun! Link Up Here!